Biden, Lula reiterate support of LGBTQ, intersex rights
Two presidents met at the White House on Friday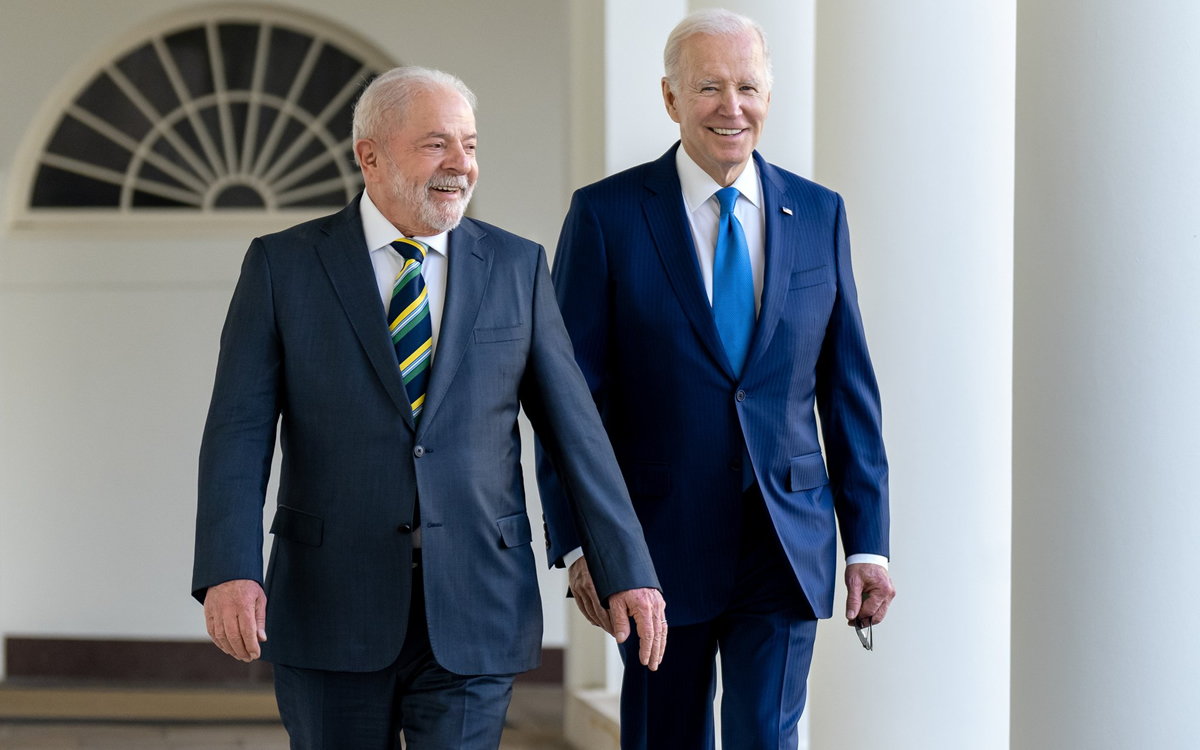 President Joe Biden and Brazilian President Luiz Inácio Lula da Silva on Friday in a joint statement issued after they met at the White House reiterated their support of LGBTQ and intersex rights.
"Both leaders noted they continue to reject extremism and violence in politics, condemned hate speech, and reaffirmed their intention to build societal resilience to disinformation and agreed to work together on these issues," reads the statement. "They discussed common objectives of advancing the human rights agenda through cooperation and coordination on such issues as social inclusion and labor rights, gender equality, racial equity and justice and the protection of the rights of LGBTQI+ persons."
Biden and Da Silva, among other things, committed to "reinvigorating the U.S.-Brazil Joint Action Plan to Eliminate Racial and Ethnic Discrimination and Promote Equality to mutually benefit marginalized racial, ethnic and indigenous communities, including people of African descent, in both countries."
The Brazilian Foreign Affairs Ministry posted the statement on its website.
The meeting took place roughly a month after thousands of supporters of former Brazilian President Jair Bolsonaro stormed their country's Congress, Supreme Court and presidential palace. The insurrection took place a week after Da Silva's inauguration.
Da Silva, a member of the leftist Workers' Party, was Brazil's president from 2003-2010. He defeated Bolsonaro, a member of the right-wing Liberal Party, in the second round of Brazil's presidential election that took place last October.
Bolsonaro — who has not publicly acknowledged he lost the election and flew to Florida two days before Da Silva's inauguration — while in office faced sharp criticism over his rhetoric against LGBTQ and intersex Brazilians and other marginalized groups. Bolsonaro, among other things, also said people who are vaccinated against COVID-19 are at increased risk for AIDS.
Julian Rodrigues, who coordinated the Workers' Party's National Working Group from 2006-2012, during a previous interview with the Washington Blade noted Da Silva in 2014 launched the Health Ministry's "Brazil without Homophobia" campaign. Da Silva also created the Culture Ministry's Diversity Secretariat that, among other things, worked to make Brazilian law enforcement more LGBTQ-friendly.
Congresswoman Erika Hilton, a Black travesti and former sex worker who is one of two openly transgender women in the Brazilian Congress, last October after her election told the Blade during an interview in São Paulo that Da Silva's victory over Bolsonaro is "an important step for democracy."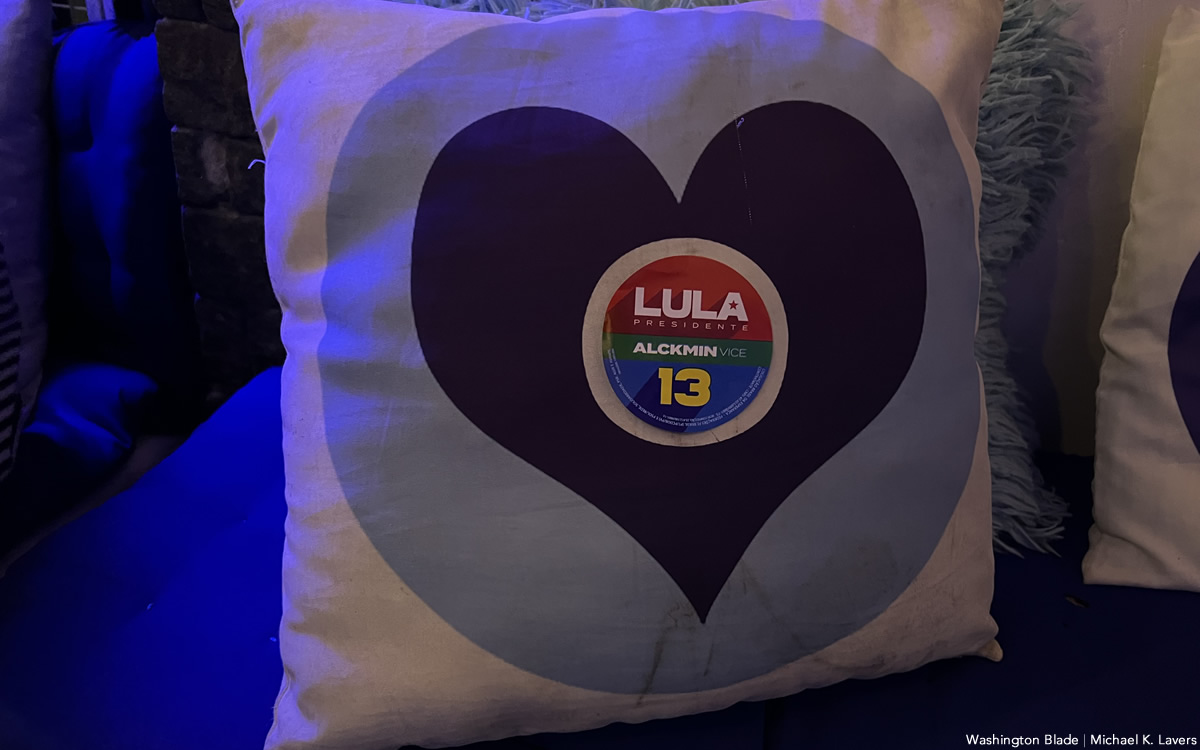 Indigenous transgender woman in Chile champions her communities
Claudia Ancapán Quilape fought six years for legal recognition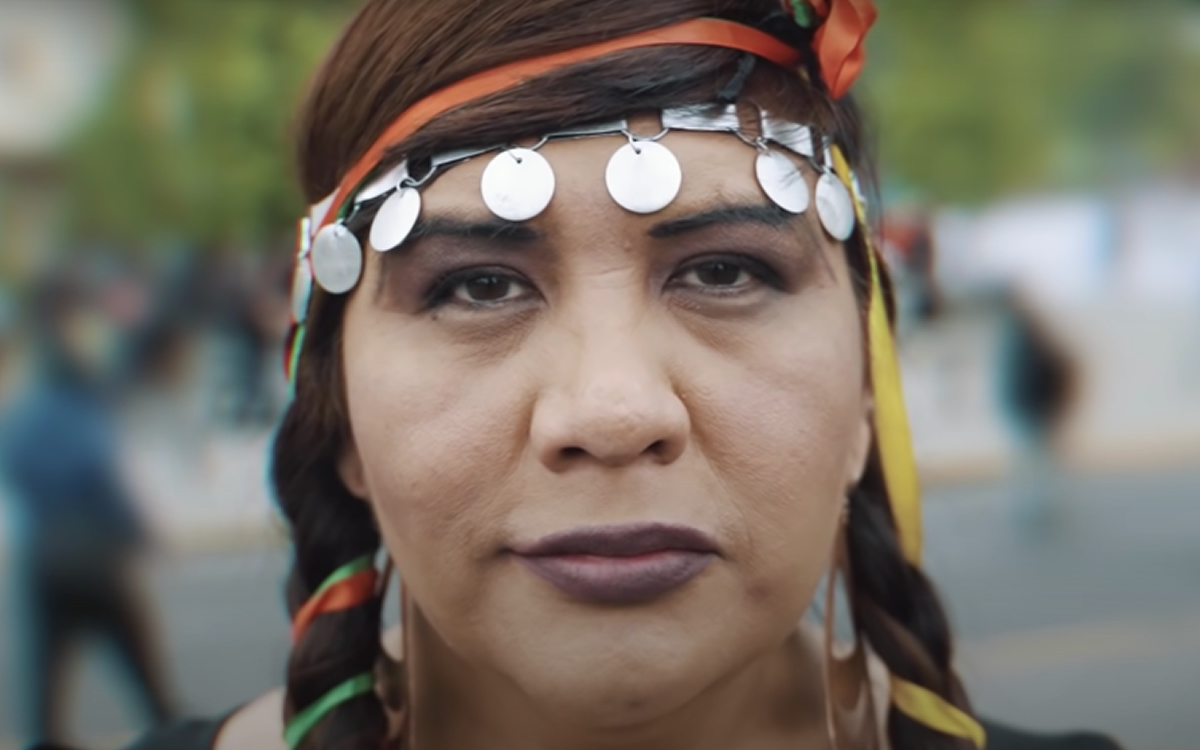 Being a transgender woman in South America is not easy when her average life expectancy in the continent is 35 years. It is even more difficult for those who are of indigenous descent.
Claudia Ancapán Quilape, an indigenous trans woman with a Huilliche father and a Mapuche mother, has turned her fate around.
Ancapán is 46-years-old and lives in Recoleta in the Chilean capital of Santiago. She is a midwife who works in a private clinic and recently earned a master's degree in health. Ancapán is working on another master's degree in gender and will soon begin a doctorate in public policy. 
She is also a spokesperson for Salud Trans para Chile, a trans rights group, and participates in Santiago's "LGBTQA+ Roundtable."
Ancapán for six years fought to have her identity legally recognized, long before Chile passed its Gender Identity Law. She won that battle on May 20, 2014, and Ancapán later lobbied lawmakers to approve the statute.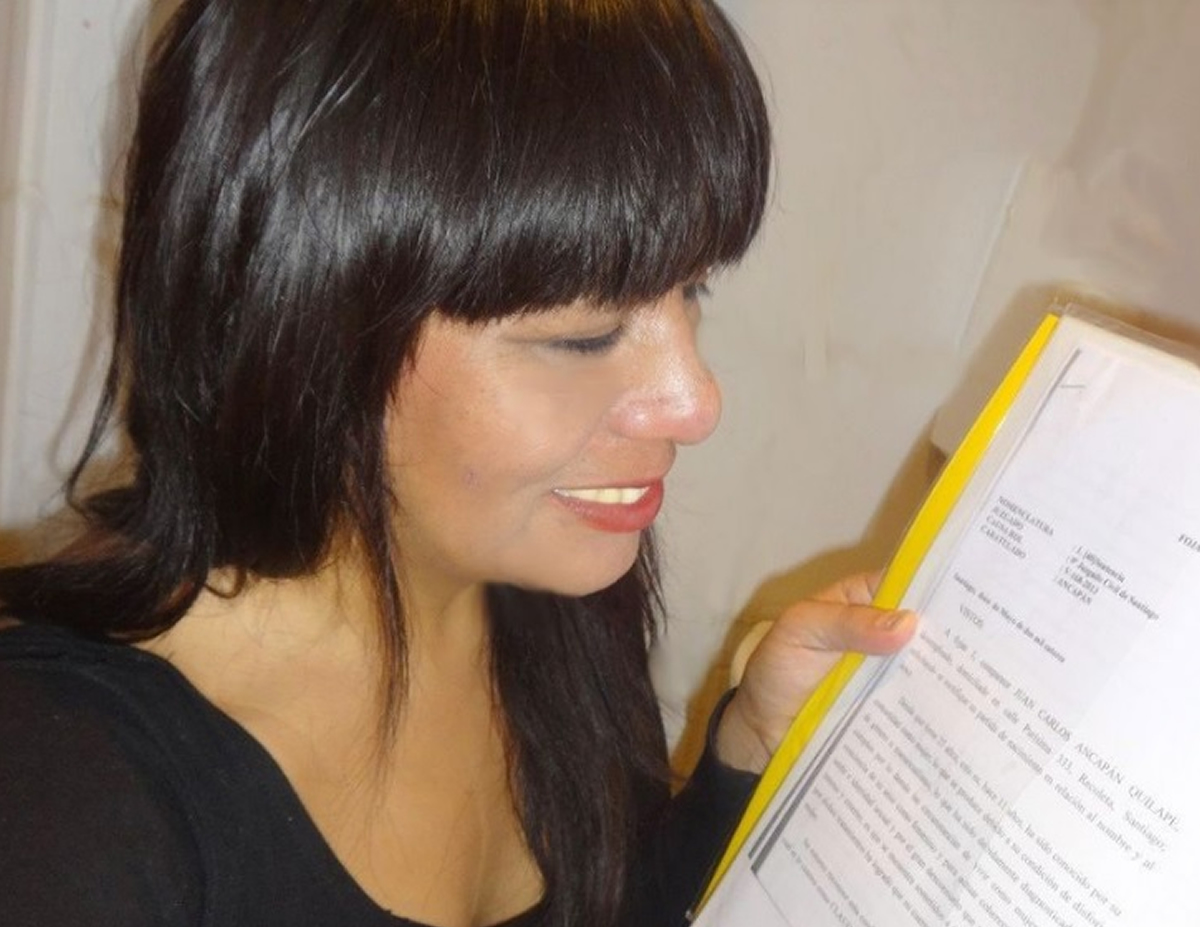 The road on which Ancapán traveled in order to become a woman has been difficult.
"I am a person who has had to struggle with being a woman, trans and indigenous," she told the Washington Blade.
In addition to the discrimination she suffered, a group of neo-Nazis in 2005 attacked her in Valdivia, a city in southern Chile where she was studying. The attack, which could have cost her her life, motivated her to become a queer rights activist.
Ancapán told the Blade her family's indigenous culture allowed her to be herself in private since she was a child. Outside of her home, however, she had to pretend to be a man.
"My family allowed me to develop myself and that changed my life," she told the Blade. "I was always a woman to my father, mother and siblings because my parents were not prejudiced against it. However, they protected me from society and I acted like a man once I walked out the door of my house because people outside our culture would not understand."
Most indigenous groups in South America did not view LGBTQ people negatively before European colonization. They included them in their respective communities and respected them.
European colonizers exterminated many of them and buried their culture.
"Christopher Columbus arrived on his ship with religious cultural impositions that were imposed and everything was turned into sin," Ancapán told the Blade. "If you review the history of our native peoples in Chile, they stand out because they had no conflict with homosexuality or gender identity."
Since ancestral times there were "machis" called "weyes," who had an important social and spiritual role within a Mapuche community. They were known for their ambiguous gender roles that could vary from feminine to masculine. "Weyes" could also incorporate feminine elements that had a sacred connotation and were allowed to have same-sex relations with younger men.
The "machi weyes" until the 18th century had a lot of authority and influence because they were recognized as a person with "two souls."
"Pre-Columbian cultures saw the integrality of the human being linked to nature, so sexuality was an integral part of a whole (person)," explained Ancapán. "So it was not so sinful to fall in love or love a person of the same sex or for a person to present themselves with an identity different from the one they should have biologically."
"That makes me respect my indigenous background," she emphasized. "That's why I am so proud of who I am and of my native belonging."
According to Elisa Loncón, the former president of Chile's Constitutional Constitution and a leading expert in Mapudungun, the Mapuche people's native language, the Mapuche always recognized LGBTQ and intersex people through their language. Gay men were categorized as "weyes" and lesbian women were known as "alka zomos." "Zomo wenxu" meant "woman man," while "wenxu zomo" translated to "man woman."
There is currently no indigenous LGBTQ or intersex organization in Chile, but Ancapán noted there are queer people who are indigenous.
"I know Diaguita people. I am also aware that there are trans Easter Islanders. I have Mapuche friends who are trans. And lately I made a friendship with an indigenous person who lives with two spirits," she said.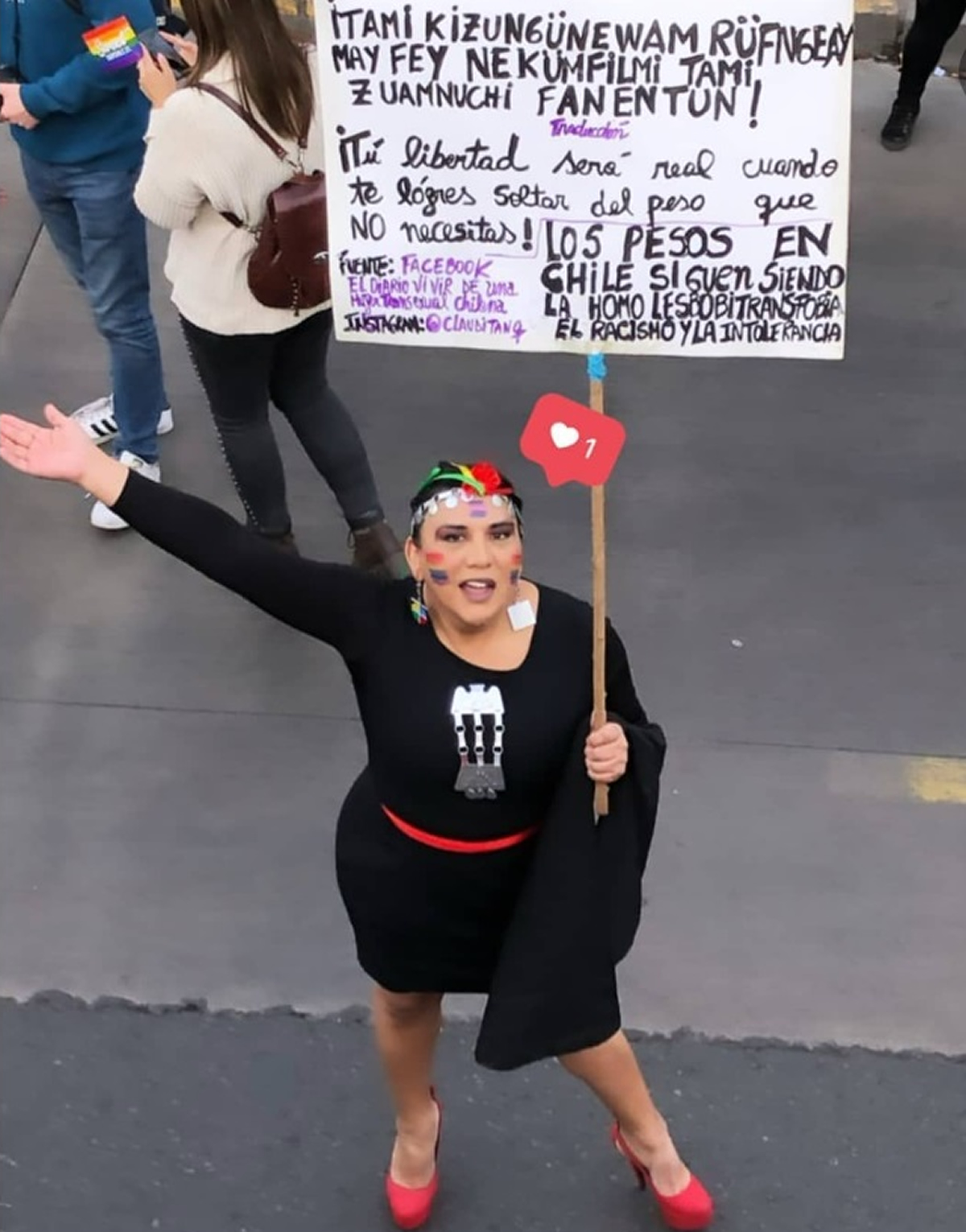 Ancapán said two-spirit is "a category of gender identity that is not well known in Chile, but it is linked to native people."
"In fact, they have always been there, but very little is known about it. This is related to the native peoples of pre-Columbian America, where they saw identity and gender as a way of life where they saw identity and the expression of sexuality as distinct," she explained to the Blade.
Many people who claim to be two-spirit say they feel neither male nor female, escaping from the traditional gender binary.
"These manifestations are also in the indigenous peoples of Canada and Mexico," said Ancapán. "They are known more in the north of North America. Two-spirit is basically spiritually associated, where two identities, two spirits, coexist in you. And that speaks of breaking down the binary system."
"So these manifestations come from the integral vision of different sexuality and from the acceptance that existed in some cultures about sexual and gender dissidence," she further stressed.
"I believe in nature and the power of the elements," added Ancapán. "I am very close to my culture that talks about the connection with the spiritual of nature and the respect for nature. And from that point of view it linked me to my original people, to my native peoples."
Gay man's murder in Argentina underscores growing concerns over hate crimes
Alejo Portillo stabbed 42 times last month in Misiones province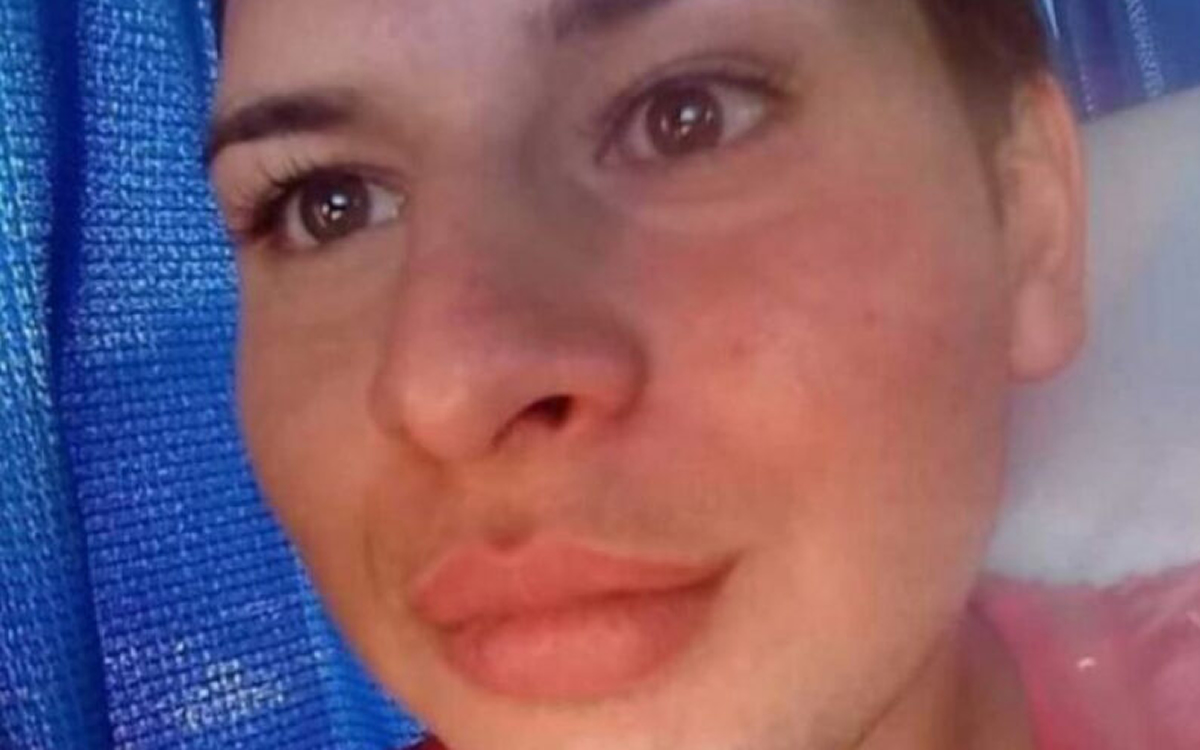 Authorities in Argentina's Misiones province on Dec. 30 found a 20-year-old gay man dead with 42 stab wounds to his body.
Alejo Portillo was found in the town of Colonia Azara. His murder underscores an increase in hate crimes in Argentina over the last year, even though queer people have more rights than almost any other country in Latin America.
Data from the Lesbian, Gay, Bisexual and Trans Federation of Argentina indicates hate crimes based on sexual orientation and gender identity increased in Argentina in 2022. The group recorded 129 deaths last year, compared to 120 the previous year.
Portillo's mother, Alejandra Benítez, found his body after she tirelessly searched for him when the Argentine police refused to help her. She said she sensed that something "horrible had happened to him" from the moment her son disappeared.
The main suspect is a 20-year-old man with whom Portillo was in love and with whom he had a hidden relationship. Argentine media reports indicate Portillo's body was found naked and showed signs that he had been raped.
Benítez spoke with Misiones Cuatro TV, a local television station.
She said she saw her son for the last time on Dec. 28 when she said goodbye to him after he borrowed his sister's bicycle.
"He was invited by someone he knew to the place where my son went," said Benítez. "He wasn't going to go to that place for nothing. He knew who he was going to meet."
She said on Dec. 29 she was already worried because her son did not return to the house where he lived, and he was not answering her WhatsApp messages. Benítez began to search for him herself, even though she did not have access to a vehicle.
"I don't know what happened, I can't understand," Benítez told Misiones Cuatro TV. "My son was not hurting anyone."
A march took place in Colonia Azara a few weeks ago. Participants demanded justice for Portillo's death and urged authorities to classify it as a hate crime.
Trans Travestis No Binarie Maricas Gay y Lesbianas de Oberá Misiones, a local queer rights group known by the acronym TTNBMGLOM, condemned Portillo's murder and pointed out "we want to publicly pronounce our voices and feelings in relation to the murder of Ema Portillo (self-perceived as Alejo,) that occurred in the town of Azara-Misiones."
"In view of the facts, we believe it is important to highlight and underline that the homicide of Alejo Portillo is a case of hate crime," said TTNBMGLOM on Instagram. "Alejo was stabbed because he was homosexual, because of his orientation and gender identity. For being a person of non-heterosexual identity."
"Alejo Portillo's hate crime is clearly a symptom of the reality that LGTB existences and identities live in the province of Misiones, especially removed from the large urban epicenters," María Alejandro, a nonbinary activist from Misiones, told the Washington Blade, referring to Buenos Aires, the country's capital.
María Alejandro added "(people with) LGBT identities live in a situation of extreme discrimination, marginalization and violence. And this was what was happening to Alejo in his community. He was one of the few people who publicly expressed his identity and sexual orientation, therefore, he was clearly pushed towards exclusion and discrimination."
María Alejandro said "the particularity of the crime, the excessive and symbolic violence that provokes Alejo's death and the deep context of discrimination, stigmatization and marginalization that he lived in his community allow us to sustain that it is a hate crime. Alejo's body shows clear signs of an act committed with a high degree of violence. There are 42 stab wounds."
María Alejandro mentioned to Blade that they demand an investigation similar to the case of Evelyn Rojas, a transgender woman who was murdered by her partner in Misiones. 
Authorities determined Rojas' murder was a hate crime, and her partner last year received a life sentence.
Chilean government seeks to implement LGBTQ, intersex rights agenda
Conservative newspaper incorrectly reported ministry plans legislation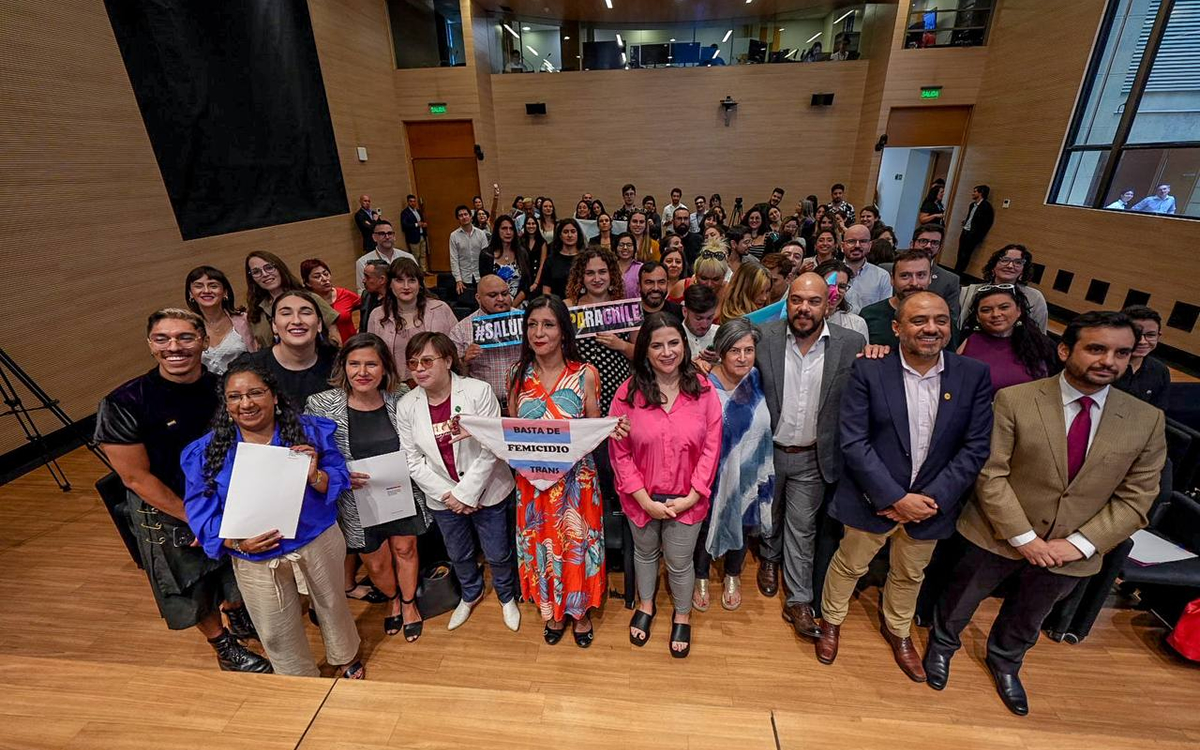 A conversative Chilean newspaper's article on Sunday that said the Women and Gender Equity Ministry was preparing to introduce a bill that would create an LGBTQ and intersex rights undersecretariat prompted mixed reactions across the country.
The ministry in 2022 launched its first "LGBTIQA+ Roundtable" that includes representatives of different public institutions, organizations and Chilean LGBTQ and intersex activists who are working to improve the quality of life for the country's queer community that over the last year has seen an increase in attacks and hate crimes.
LGBTQ and intersex rights in Chile have gained ground over the last decade.
Civil unions, marriage equality, transgender rights and an anti-discrimination law are some of the successes that took time to take effect. There is, however, no state institution or public policy that works to ensure historically discriminated LGBTQ and intersex Chileans are included. This is why activists feel the "LGBTIQA+ Roundtable" that President Gabriel Boric's government is promoting is an unprecedented opportunity.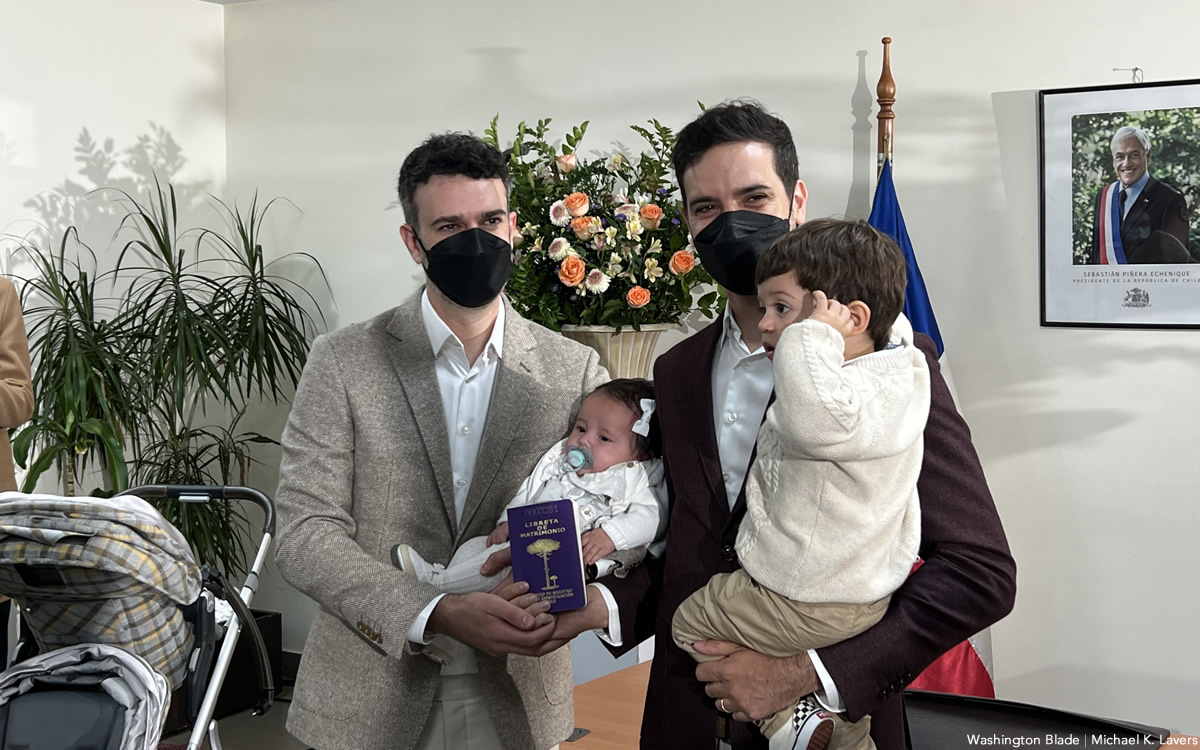 Forty-two organizations from across Chile participated in the roundtable during its first year, which culminated on Jan. 6 with the signing of an agreement between the Women and Gender Equity Ministry's Women and Gender Equality Undersecretariat and the Interior and Public Safety Ministry's Crime Prevention Undersecretariat to assist people across the country who are victims of anti-LGBTQ attacks. The roundtable at the same time also announced it will send a bill to Congress later in 2023 that would expand the ministry's mandate to ensure "the LGBTIQA+ community is included."
There has yet to be an announcement on the creation of an LGBTQ and intersex undersecretariat.
Most Chilean media outlets covered this report after El Mercurio published it on Sunday. José Antonio Kast, an extreme right-wing politician who is a former presidential candidate, on his Twitter account criticized what turned out to be inaccurate.
"Chile is poorer, more violent and insecure than a year ago and the inept government is dedicated to enlarge the State to deepen its ideological agenda, instead of solving social urgencies," wrote the Republican Party leader.
The ministry told the Washington Blade that "the roundtable with organizations from the LGBTIQA+ community has just been finalized."
"One of the demands is to have an institutionality," said the ministry. "During 2023 it will be defined which is the progressive path, while the anti-discrimination law is improved at the same time."
Women and Gender Equity Undersecretary Luz Vidal Huiriqueo on her social media networks said "we met with LGBTQ+ organizations for seven months" and the ministry made "security, employment and health priorities."
"On the 1st we advanced in an agreement with (the Crime Prevention Undersecretariat) to properly address and for the long challenges we committed to propose an institutional mechanism," said Vidal.
Vidal said in an exclusive interview with the Blade before El Mercurio published its inaccurate report that "finding and giving answers to the demands of the LGBTIQA+ population in Chile is a commitment for President Gabriel Boric's government that will not be put aside for anything."
"We at the (Women and Gender Equality Ministry) have embraced the day-to-day needs that this community, in many cases, has to survive," said Vidal from her office. "That is why, from our ministry, we have created this intergovernmental roundtable to have a fluid and permanent communication with LGBTIQA+ organizations.
Vidal added Boric "instructed us to move from discourse to action."
"We have to get to work. We have to implement the agreements," said Vidal. "We can't just make pretty announcements and that is our commitment. The commitment we have today is to work for women, for gender equity, for and with the entire population, in favor of all citizens and of those who lack the presence of the State."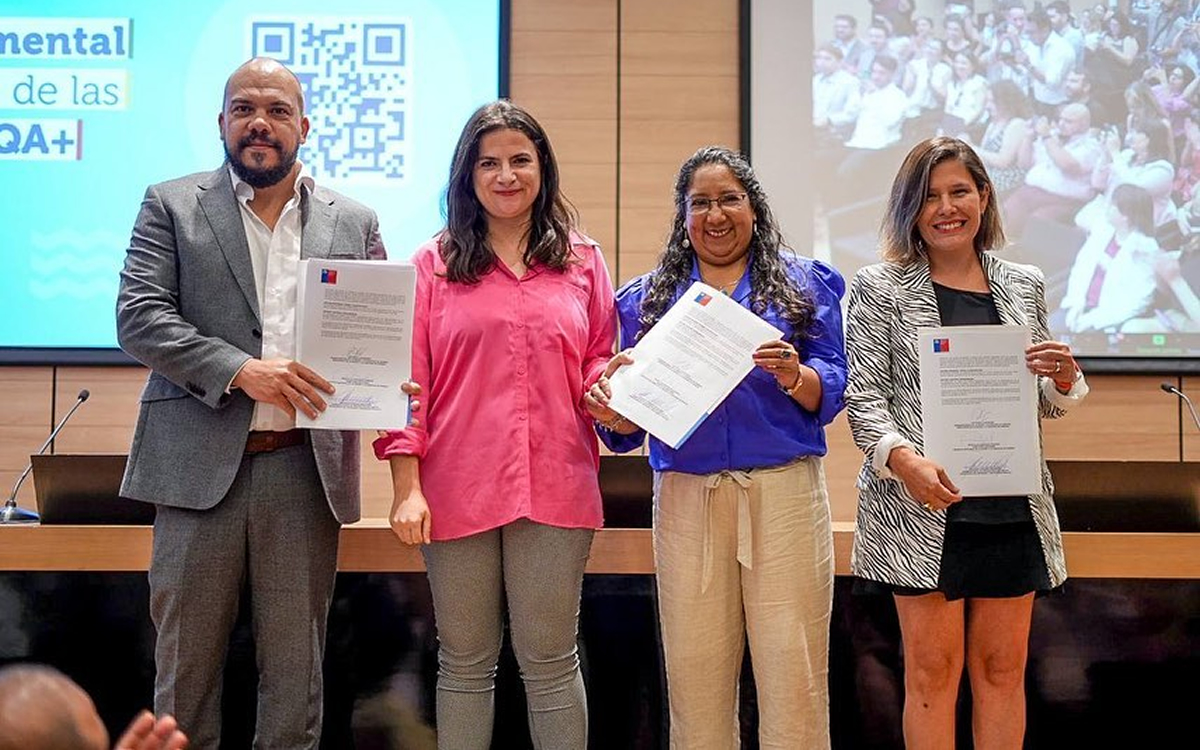 The undersecretary told the Blade the need to incorporate the queer community into the ministry's work is important because "the State, as of today, has no powers to specifically address the LGBTQ+ population."
"We need to create a progressive path that, whether an institutional or other figure, allows us to implement public policies," she said.
That supposed institutionality was the one that sparked controversy last Sunday and it will not be an easy path, regardless of the mechanism that Boric's government ultimately chooses to implement.
"I think it is not going to be an easy process," said Vidal. "It is not going to be a project that we can say, we are going to take them out at the end of the year, that is clear to us. Even today it is difficult to move forward with projects or the work that the ministry is doing because we currently have a Congress with political forces that are against inclusion and respect for diversity. This is present in our Congress, and it is also present in several Latin American countries."
Emilia Schneider, Chile's first trans congresswoman, on the other hand told the Blade that "it seems to me that the announcement of an institutional framework for the LGBTI community within the Women's Ministry, and also in what has been working with the Justice Ministry to advance in an institutional framework against discrimination, regarding the reform of the Anti-Discrimination Law are two fundamental steps to advance in dignity and rights for sexual diversities and dissidences." 
Schneider said it is important "to make a permanent change in the State, which recognizes the importance of having a space that responds to the needs of the queer population and takes charge of combating inequality, discrimination and violence to which our community is exposed."
"It seems to me that this is one of the most important commitments, which if realized would be a fundamental legacy of this government in matters of sexual diversity and dissidence," she said.
Ignacia Oyarzun, coordinator of public policies for Asociación OTD Chile, the country's most important trans rights organization, said the implementation of an institutional framework to advance LGBTQ and intersex rights "is an advance that goes in the direction of establishing what will be a trans labor quota to achieve a greater integration of the community in society."
Oyarzun noted employers do not hire people who are trans, or fire them without reason. This lack of employment opportunities, according to Asociación OTD Chile, makes trans people more vulnerable to violence.
Jorge Muñoz of Movimiento Organizado de Gays, Lesbianas, Trans y Heterosexuales (MOGALETH) in Puerto Montt, a city that is roughly 640 miles south of the capital of Santiago, also participated in the roundtable. Muñoz told the Blade that "any approach from the central power to civil society, and especially to the regions, is positive." 
"In this context, we consider it an advance in terms of the demands of the collective in the struggle for the recognition of the historical violation of our rights," said Muñoz. "The State's recognition of mistreatment and hate speech towards dissidents has historically been centralized. The regions where we also suffer harassment, mistreatment, difficulties in access to health, education and work have been relegated throughout history. In this sense, what we value most is the recognition of our demands in the territorial context."