Sydney WorldPride comes to a buoyantly successful close
D.C. to host next biennial event in 2025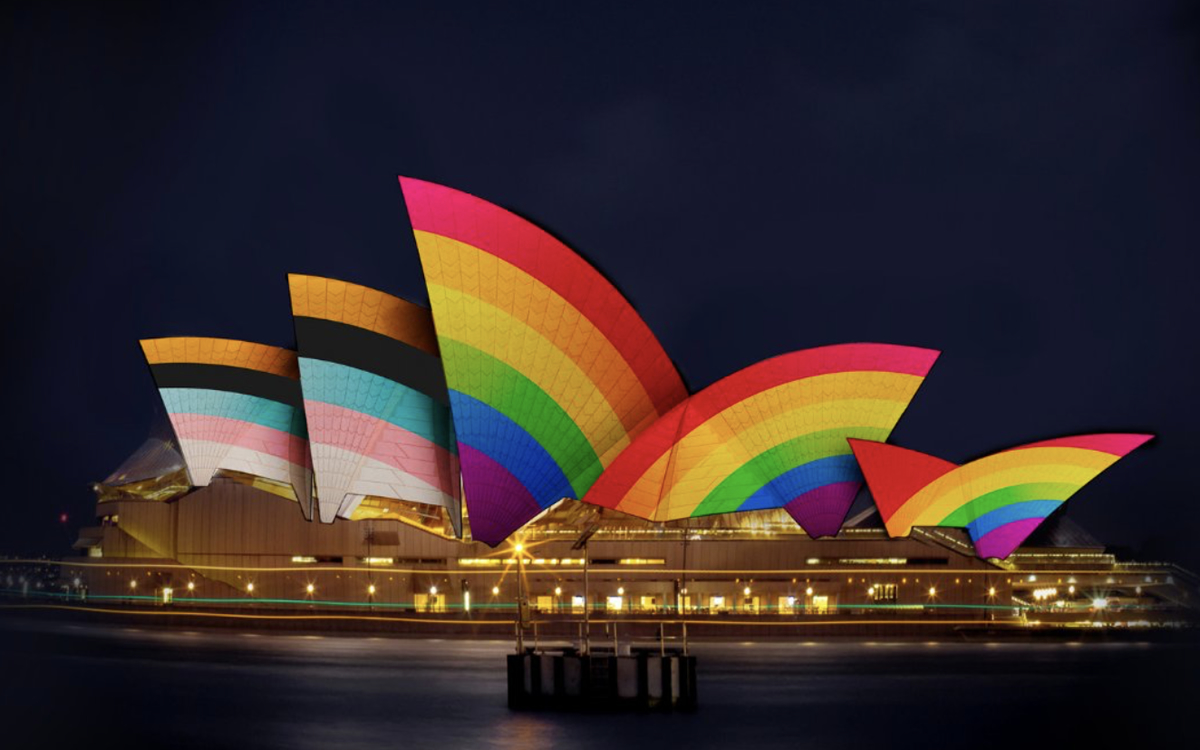 The first WorldPride in the Southern Hemisphere wrapped up in Sydney on Sunday evening with an open-air closing concert and dance party headlined by singers Kim Petras and Ava Max.
The packed extravaganza rounded out a 17-day celebration of more than 300 events — encompassing parties, parades, exhibitions, workshops, sports, a film festival, competitive voguing and much more — that in all were projected to be attended by some half a million people.
Earlier on Sunday, 50,000 marchers, including Australian Prime Minister Anthony Albanese, took part in an early morning march across the city's cherished Sydney Harbor Bridge, which was closed to traffic for the first time since 2000 to make way for the walk.
"It was important for me to come to the march because I'm a Black trans woman, so I felt like I should march in solidarity with the community," said Taj Tian, an American expat who recently relocated from Tokyo to Sydney.
"We came to WorldPride because it was important to deliver our message from Korea to the world," said Seunguk So, who carried a banner with his husband, Yong Min Kim, in support of marriage equality in South Korea.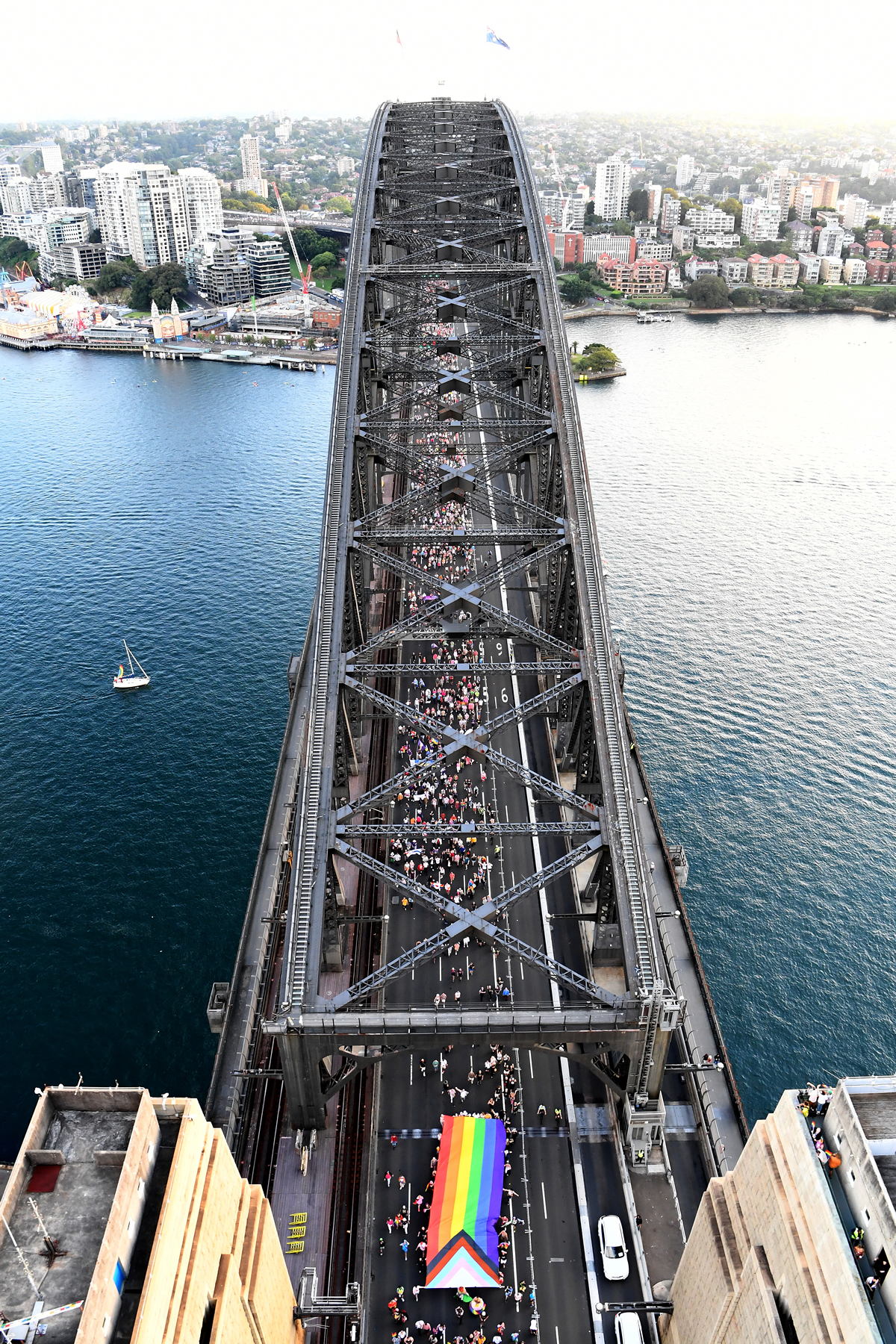 Timed to coincide with Australia's summer and Sydney's iconic Mardi Gras celebration, the WorldPride calendar began on Feb. 17 with a series of queer parties and performances, then kicked into overdrive with a Feb. 24 official opening concert headlined by Aussie pop darling Kylie Minogue. 2023 marks the 45th anniversary of the first Sydney Mardi Gras, as well as the 50th anniversary of Australia's first Gay Pride Week.
The political highlight of Sydney WorldPride was the largest LGBTQ and intersex human rights conference ever held in the Asia-Pacific region.
About 1,800 people attended the three-day conference, which served as the WorldPride centerpiece and featured some more than 60 presenters and panelists, including Steve Roth, executive director of the Organization for Refuge, Asylum and Migration, an LGBTQ and intersex refugee organization. Jessica Stern, the special U.S. envoy for the promotion of LGBTQ and intersex rights abroad, Ambassador Chantale Wong, the U.S. director of the Asian Development Bank who is the first openly lesbian American ambassador, and Victor Madrigal-Borloz, the independent U.N. expert on LGBTQ and intersex issues, are among those who also participated.
"This human rights conference was one of the largest gatherings ever of global LGBTQ activists, so it was important to be a part of it both to represent ORAM and to bring attention to the challenges facing displaced LGBTQ people around the world," said Roth. "I was inspired to hear more about all the great activism happening globally and to share about the important work that ORAM is doing, such as bringing economic empowerment programs to queer refugees in places like Kenya."
In the handover of the conference reins to D.C. for WorldPride 2025, U.S. Amb. to Australia Caroline Kennedy congratulated Sydney organizers, especially for giving First Nations people a central role.
"We will all leave here with a deeper understanding of the work that needs to be done," said Kennedy. "You've shown the world how an empowered diverse community is central to a more peaceful and prosperous world. I'm looking forward to the sharing that will happen with First Nations people in the United States."
First Nations representation was a recurring theme throughout Sydney WorldPride's main events, which were all opened with acknowledgments of the original Gadigal owners of the lands upon which Sydney now sits.
Popular Aboriginal Sydney drag queen Nana Miss Koori helped kick off several key happenings, including the opening concert, the Mardi Gras parade, and the glamorous Blak and Deadly First Nations gala concert, which took place on March 2 at the famed Sydney Opera House. Performers there included Aboriginal Australian electronic music duo Electric Fields and Canadian Indigenous musician Jeremy Dutcher.
Sydney's top museums hopped also onto the WorldPride bandwagon, including the Art Gallery of New South Wales, which presented a new "Queering the collection" tour of its permanent holdings, and the Powerhouse Museum, which mounted its "Absolutely Queer" exhibition honoring Australia's contemporary queer creativity.
On hand throughout the WorldPride festivities were a cavalcade of Australia's top LGBTQ celebrities, including singer Troye Sivan, actor Magda Szubanski and multitalented drag entertainer Courtney Act. Many American queer celebs, including TV personalities Carson Kressley and Andy Cohen, were also spotted at WorldPride events.
The eighth-ever WorldPride, Sydney's edition was projected by organizers to inject approximately $75 million into the Australian economy, a much-needed tourism boost following the country's strict COVID-19 lockdowns of the previous few years.
The next WorldPride is slated to take place in D.C. from May 23 to June 8, 2025.
Australian prime minister marches in Sydney Mardi Gras for first time
Anthony Albanese noted homosexuality was illegal when first event took place in 1978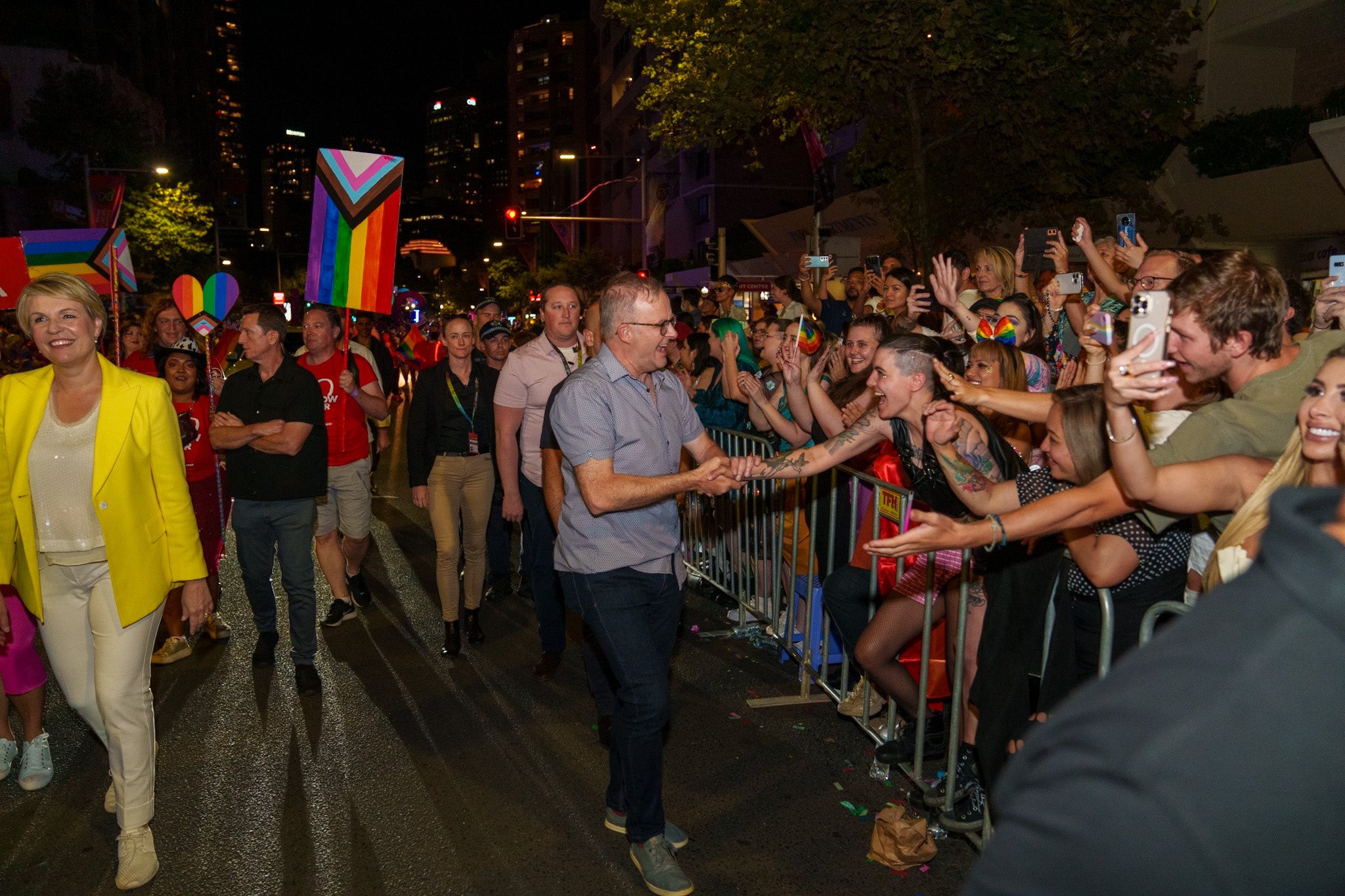 Australian Prime Minister Anthony Albanese made history Saturday at Sydney's Gay and Lesbian Mardi Gras parade, becoming his nation's first sitting prime minister to take part in the parade, one of the biggest LGBTQ Pride events in the world.
The prime minister in a simple open-necked shirt and jeans joined senior Labor figures — including the New South Wales opposition leader, Chris Minns, and the federal MP for Sydney, Tanya Plibersek, drawing cheers from the huge crowds lining the city's Oxford Street as more than 12,000 participants and 200 floats made their way along the parade route.
Penny Wong, the first openly lesbian member of Australia's parliament, also took part in the celebrations.
On Twitter Albanese noted: "When the first Mardi Gras march was held in 1978, you could still be arrested for being gay. In the decades since, people dedicated their lives toward the campaign for equality." Continuing in the thread the prime minister added: "To be accepted as equal and recognized for who they are and who they love. I've been proudly marching in Mardi Gras since the 80s. This year I'm honored to be the first prime minister to join the march."
When the first Mardi Gras march was held in 1978, you could still be arrested for being gay.

In the decades since, people dedicated their lives toward the campaign for equality. pic.twitter.com/o9NYh0JwLW

— Anthony Albanese (@AlboMP) February 25, 2023
This was Sydney's first Gay and Lesbian Mardi Gras since the coronavirus pandemic, the last one was held in 2019.
Speaking to reporters Albanese said "This is a celebration of modern Australia," adding that it was "unfortunate" that he was the country's first leader to march in the parade while in office.
"People want to see that their government is inclusive and represents everyone no matter who they love, no matter what their identity, no matter where they live."
Albanese becomes first prime minister to march in Mardi Gras parade | 9 News Australia: