Netanyahu postpones efforts to reform Israel's judiciary
LGBTQ, intersex rights groups part of nationwide protest movement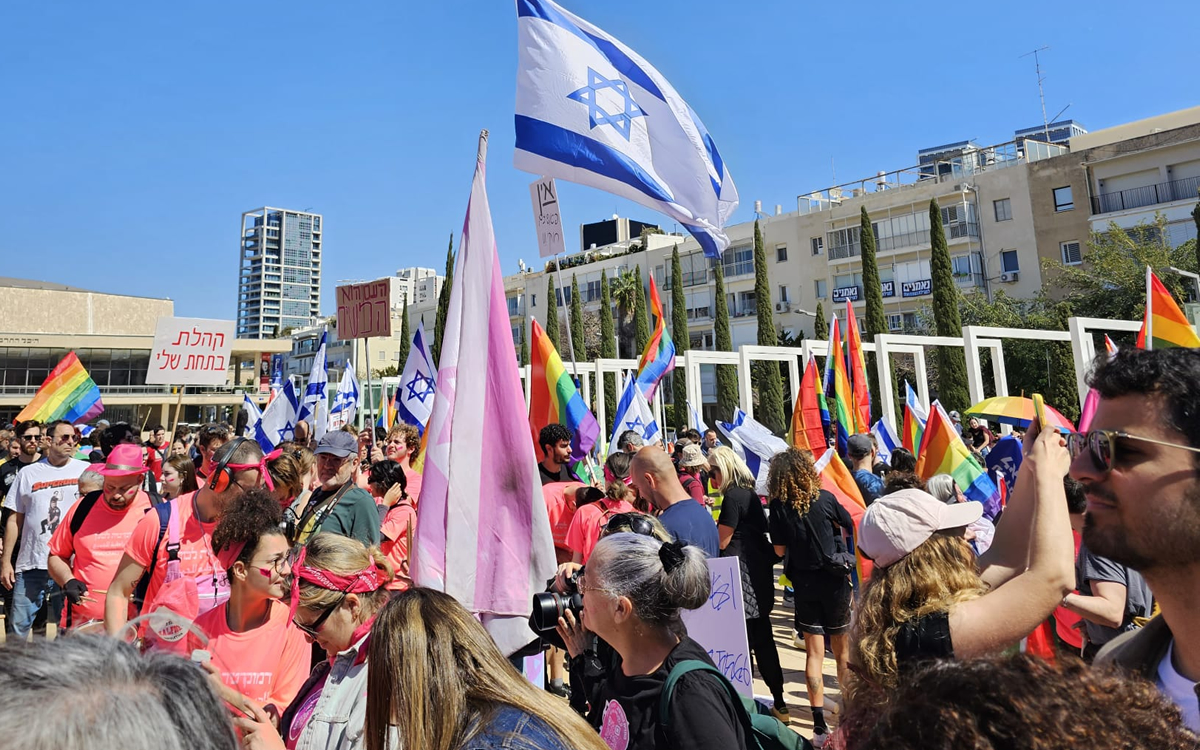 Israeli Prime Minister Benjamin Netanyahu on Monday announced he has postponed efforts to reform the country's judicial system.
The announcement, which Netanyahu made during a prime-time speech, came after a nationwide strike paralyzed the country. 
Netanyahu on Saturday fired Defense Minister Yoav Gallant after he publicly criticized the proposed reforms. Asaf Zamir, the Israeli consul general in New York, resigned in protest.
Elad Strohmayer, the openly gay spokesperson for the Israeli Embassy in D.C., on Monday in a tweet acknowledged the embassy will be closed "today until further notice and no consular services will be provided." The embassy has since reopened.
"Today (3/27), the Histadrut, Israel's largest labor union, instructed all government employees to go on strike, including Israel's diplomatic missions around the world," tweeted Strohmayer.
Today (3/27), the Histadrut, Israel's largest labor union, instructed all government employees to go on strike, including Israel's diplomatic missions around the world. The Embassy of Israel will be closed today until further notice and no consular services will be provided.

— Elad Strohmayer (@EladStr) March 27, 2023
The Associated Press notes the proposed reforms would "increase" the coalition government's "control over judicial appointments and diminish the (Israeli) Supreme Court's ability to strike down laws" the Knesset approves. 
Netanyahu's coalition government took office in December.
Critics of the proposed reforms, among other things, have noted Netanyahu is pushing for the proposed reforms in order to avoid his conviction on fraud and corruption charges for which he is currently on trial.  
WDG, the Washington Blade's media partner in Israel, has reported LGBTQ and intersex people and advocacy groups have joined the protest movement against what has been described as an attempted "coup d'état" since it began in January. Aguda Chair Hila Peer during a demonstration that took place in Tel Aviv earlier this month said the current "government has a clear agenda and the LGBTQ community is one of the first in line."
"This is not legal reform, it is a gun that is being held to the head of the LGBTQ community. They are destroying the only body that protects human rights, so that later they can enact whatever they want against us," said Peer. "This government has brought up the worst haters of freedom, of equality and of the LGBTQ community, It gave them power over our families, over our rights. We faced crazier, meaner, more violent and broke every closet they ever dared to try build for us."
Turkish activists fear Erdoğan will further restrict LGBTQ, intersex rights
Long-time president won re-election on Sunday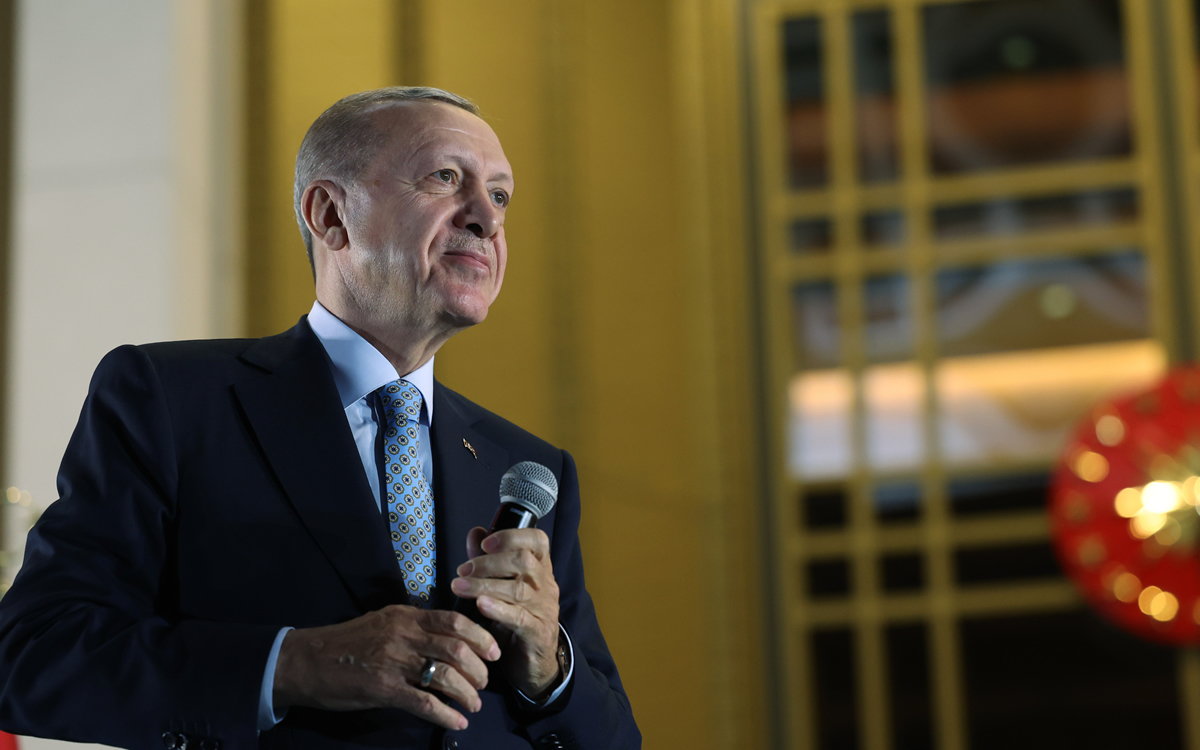 Turkish President Recep Tayyip Erdoğan on Sunday won re-election.
Erdoğan, a former Istanbul mayor who has governed Turkey since 2003, defeated Kemal Kılıçdaroğlu in the presidential election's second round by a 52-48 percent margin. The Associated Press notes Erdoğan will remain in office until at least 2028.
Turkish authorities over the last decade have increasingly cracked down on LGBTQ and intersex activists in the country.
Police in 2015 used tear gas and water cannons against people who were about to participate in an Istanbul Pride march. Authorities in 2017 arrested nearly two dozen people who defied a ban on Pride events in the city.
Police in Ankara, the Turkish capital, on May 10, 2019, arrested 18 students and an academic who participated in a Pride march at the Middle East Technical University. They faced up to three years in prison, but a court in 2021 acquitted them. Police in 2022 violently broke up a Pride parade at the same Ankara university.
The State Department in 2021 criticized Turkey after police once again used tear gas to disperse Istanbul Pride march participants near the city's Istiklal Avenue. Security forces last June arrested more than 370 people who tried to participate in another Istanbul Pride march.
Fourteen Turkish LGBTQ and intersex rights organizations in a joint statement they issued ahead of Sunday's election noted both Erdoğan and Kılıçdaroğlu "resorted to hate speech during the election process."
"The election period is long and painful for all of us," reads the joint statement the May 17 Association, SPoD (Social Policy, Gender Identity and Sexual Orientation Studies Association), Ankara Rainbow Families Association (GALADER), the Young Lesbian Gay Bisexual Trans Intersex Youth Studies and Solidarity Association, the HEVI LGBTI+ Solidarity Association, Kaos GL, the Red Umbrella Association, Lambda Istanbul, LGBTI+ Families and Relatives Association, Mersin 7 Colors LGBT, Muamma, the Free Colors LGBTI+ Solidarity Association, the Pink Life LGBTI+ Solidarity Association and ÜniKuir issued. "The bitter pills we swallowed during the election are now overflowing the cup. Before the elections and during the first round of the elections, LGBTI+ people were often targeted and the focus of hate speech, while racism and refugee hostility also dominated in the second round."
The statement also described the presidential election as a "referendum."
"This election is a referendum on whether the 12th president's rule will continue or not, whether the one-man regime in the country will come to an end or not," it reads. "Yes, we will continue to be in the opposition regardless of the outcome. But this election is also the election of under which conditions and against whom we will oppose from now on."
Media reports indicate Erdoğan in his victory speech criticized the Turkish opposition "for being pro-LGBT."
Erdogan rallies against the Turkish opposition for being pro-LGBT in his victory speech

"CHP, HDP and all others are pro-LGBT. But LGBT cannot infiltrate among us. We will be reborn. The family is sacred. The violence against women is forbidden"

— Ragıp Soylu (@ragipsoylu) May 28, 2023
One activist with whom the Washington Blade spoke on Monday said Erdoğan "unfortunately" won re-election.
"LGBTI activism in Turkey will be even more threatened," said the activist.
Minority, LGBTQ voices must be centered amid Iran protests, activists say
Mahsa Amini died in police custody last September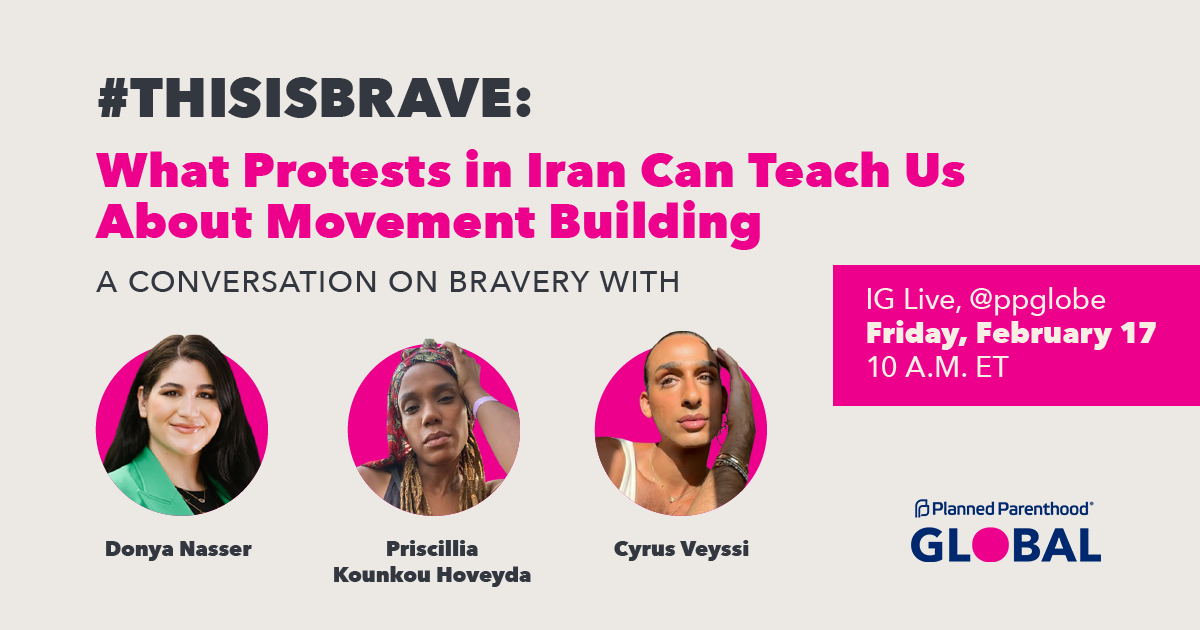 Amid the ongoing protests in Iran, LGBTQ and other minority voices must be centered in the fight for equal rights, activists said during an Instagram Live discussion hosted by Planned Parenthood Global on Friday.
The group organized the event as part of its "This Is Brave" campaign, an initiative that endeavors to "show the connection across social justice movements," Planned Parenthood Global Senior Director of Global Communications Crister Delacruz told the Washington Blade by phone on Friday.
"For example," she said, "sexual and reproductive rights are connected to the fight for LGBTQ equality: Just like anyone else, members of the LGBTQ community around the world who need access to sexual and reproductive healthcare."
Protests, many led by women and other marginalized groups, erupted in Iran over the death of Mahsa Amini in police custody last September. Amini was detained by authorities for allegedly violating rules governing how women can dress.
The demonstrations continued over the subsequent months despite violent crackdowns from the Iranian government, earning the attention of the international community and prompting the U.S. Senate to introduce a resolution condemning the country's "systemic persecution of women and peaceful protestors."
Joining Friday's discussion were Priscillia Kounkou Hoveyda, a human rights lawyer and founder of the Collective for Black Iranians, and Cyrus Veyssi, a digital creator and online strategist with a substantial following on social media platforms. Donya Nasser, a former member of the Planned Parenthood Global Advisory Board and current board member of Planned Parenthood's Mar Monte (Calif.) affiliate, moderated the conversation.
Veyssi, a queer and nonbinary "child of the diaspora" who grew up in the U.S., said they have "countless friends who live in secrecy in Iran," people who in some cases "have to spend every weekend in a jail" or were forced to flee the country, often with help from groups like the International Railroad for Queer Refugees (formerly known as the Iranian Railroad for Queer Refugees.)
Social media, Veyssi said, "has allowed people in the West to see what is happening in Iran." And given their sizable platform and privileged position living safely in America with economic security, Veyssi said they feel it is their responsibility to "share as much as I can."
Especially so since so many other LGBTQ activists who share content about or are otherwise engaged on social media with issues concerning the turmoil in Iran have experienced shadow-banning, Veyssi said, referring to the phenomenon by which a user's posts are artificially depressed so they reach fewer followers than they otherwise would.
On Wednesday, Veyssi provided a written statement to The Washington Blade in response to a question concerning the nature of any misconceptions they have observed among Americans when it comes to the struggle for equal rights in Iran.
Noting that they are not positioned to speak on behalf of Iranians who still live in the country, Veyssi said they have observed that one "main misconception is not understanding the nuance between the violent and oppressive government in Iran and that of our culture."
This extends to the treatment of LGBTQ people and identities, they said. "There is a lot embedded within our history that suggests how open minded – specifically among gender and sexuality expressions – our people have been."
"From subversive poetry that illustrates queer love to even beauty trends that contrast with western ideals of masculinity and femininity, queerness has always been a facet of social experiences in Iran" Veyssi said.
"I wish more people understood that LGBTQIA+ rights is part of the larger movement towards freedom in Iran right now," they added, "and that resistance in Iran can simply look like waking up and choosing to go about your day as your true self, something that many people have died for and are fighting for."
Kounkou Hoveyda, who is Congolese, Iranian and French, recounted the story of a 24-year-old man who was "arrested and tortured in detention" for fighting for "the right to be who he is." Even LGBTQ Iranians who choose not to engage in demonstrations or speak out against the government "are in a constant state of alert," said Kounkou Hoveyda, who identifies as queer.
Among outside observers in the West, many never think to ask themselves whether Iranians engaged in the protests and movements for social and political equality may be transgender or nonbinary, Kounkou Hoveyda said — adding that Iranians are "just as layered as any other group of people" even when living under a regime that works to censor out their marginalized identities.
It is also incumbent on the allies of marginalized minority communities to speak out on their behalf, Veyssi said. "I want the 40-year-old white woman living in Nebraska posting about Iran" because she will have access to and influence with an audience whom less privileged groups may never be able to reach, they said.
Likewise, even in cases where matters like the treatment of women do not impact them directly, Veyssi said, "I will show up for whoever needs it, and it's not just about what's happening right now" in Iran. For example, they said, one must show up for women in the U.S. who are battling for bodily autonomy.
Veyssi credited Planned Parenthood Global for providing the opportunity for him and the other speakers to address these issues, which they said corporations and other powerful institutions have often shied away from.
"So many brands and companies want to avoid it," they said, but what's happening in Iran is not a political or partisan matter. Rather, Veyssi said, this is about freedom and one must confront the question of whether to stand up for that or stand in the way by remaining silent.
As the international arm of Planned Parenthood Federation of America, Planned Parenthood Global has worked overseas for 50 years to break down barriers to health care and champion the brave people putting their safety on the line each and every day for reproductive freedom.
New Israeli government takes office
Activists' concerns overshadow first gay Knesset speaker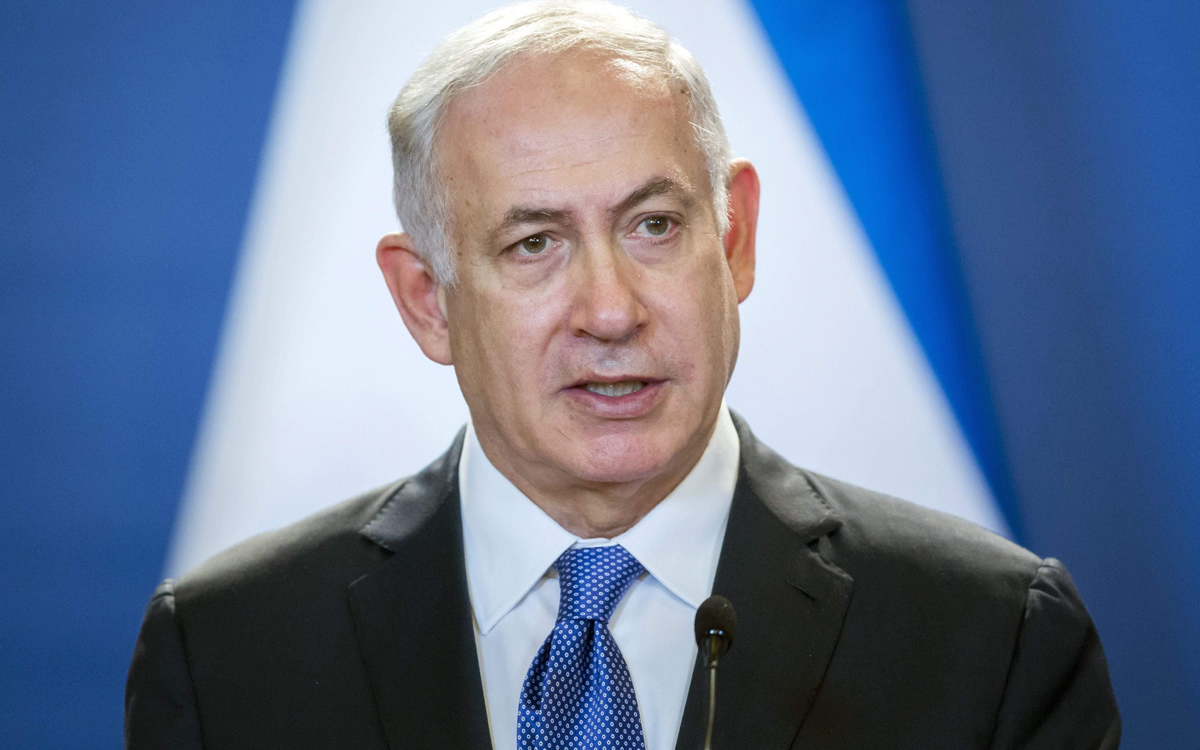 WDG, the Washington Blade's media partner in Israel, wrote this article.
Israeli Prime Minister Benjamin Netanyahu's coalition government was sworn in on Thursday.
After a long and exhausting coalition negotiation in which the far-right parties blackmailed Netanyahu, they managed to insert into the coalition agreements a number of clauses that pose a clear danger to the continued promotion of the rights of the LGBTQ community in Israel, and even to the institutionalization of discrimination and its legalization.
The new government's first goal in Israel is to weaken the judicial system and enact the superseding clause that will allow the Knesset to overturn Supreme Court decisions with a majority of 61 Knesset members.
Another law included in the coalition agreements is the Discrimination Law, according to which "in order to correct the distortion in the status quo that was recently made, the Law Prohibiting Discrimination in Products, Services and Entry to Entertainment Places and Public Places will be amended, so that the possibility of holding cultural events or studies for religious and ultra-Orthodox people, while taking into account their religious beliefs and needs, will be amended — including gender segregation. Under these conditions, segregation will not be considered prohibited discrimination."
Even before the swearing in of the government, the designated minister Orit Struck explained that according to the new law, a doctor could refuse to give his patients treatments that contradict his religious beliefs.
MK Simcha Rotman explained that businesses could refuse to commit "religious offenses" in their area, and when asked if hotels could refuse to host a gay couple, he replied: Yes.
The new list of ministers includes 36 ministers, many of whom hold anti-LGBT opinions. But the two appointments appear to be particularly problematic for the LGBTQ community.
The first is the appointment of Itamar Ben Gvir as National Security Minister, whose approval includes changes to the Police Order Law, also known as the "Ben Gvir law" in the framework of which additional powers were transferred to the Internal Security Minister and the labeling of police policy, which includes, among other things, the definition of priorities, work plans and powers in matters of the budget. This structural change in the police command gives Gvir the authority and the possibility to act harshly against future protests and even prevent them.
The second appointment is that of Amichai Shikli as Social Equality Minister. 
Shikli, an MK from the Likud party, is among those responsible for the overthrow of the previous government of Naftali Bennett, spoke out against the LGBTQ community many times, and is currently in charge of the Social Equality Ministry under which the LGBTQ activity in the local authorities was budgeted, which is now in danger.
Amid all the homophobia, the appointment of MK Amir Ohana of the Likud who was elected Knesset speaker, and became the first LGBT MK to hold this position, which is considered one of the five symbols of rule, stands out.
In his ceremonial speech in the Knesset, Ohana referred to the new coalition member's statements of the members of the new coalition:
"This Knesset is the home of all the citizens of Israel. It is the true fortress of human rights and individual freedom," he said. "Along with things we agree on, we hear very controversial things here. Really outrageous. But this is the place to discuss the most painful and sensitive issues and make decisions. This — and no other."
During Ohana's first speech as Knesset speaker, there was embarrassment when the leaders of the ultra-Orthodox parties bowed their heads and covered their faces when Ohana acknowledged his spouse and his children who were sitting in the hall.
"Alon is with me … [he is] my anchor, the wise and good, and our beloved children Ella and David," said Ohana. "This Knesset, led by this speaker, will not harm them or any child or family — P-E-R-I-O-D. And if there is a boy or girl watching me here today, know that it doesn't matter who you are or where you're from, you can get anywhere you want."
The LGBTQ community marked the government's inauguration with demonstrations and protests, along with dozens of civil society organizations.
Hundreds of "Love Will Win" signs in the colors of Pride were hung in dozens of local authorities across the country in the morning by the Aguda's "local Pride" activists. Members of the community from north to south came out in the middle of the night and hung the signs in their homes in Ariel, Ashkelon, Beer Sheva, Gedera, Givat Shmuel, Petah Tikva, Haifa, Netanya, Pardes Hana Karkur, Jordan Valley, Tel Aviv-Jaffa, Rehovot and Or Yehuda.
At 10:30 a.m. in front of the Knesset, the Pride flags protest joined dozens of civil society organizations from all ends of the political spectrum and the hundreds of demonstrators who demonstrated in front of the Knesset. The demonstrators waved Pride flags and signs against the discrimination laws included in the coalition agreements.
In the evening, LGBTQ organizations held a demonstration in front of the Government Tower in Tel Aviv.
Around 3,000 demonstrators gathered in square and listened to the protest speeches of the representatives of the LGBTQ organizations. Later in the evening they went down to the road and blocked Ayalon Hhighway, with the police accompanying them and allowing them to carry out the blockades.
"We have proven to the whole country that we know and know how to fight for our lives when necessary," said Hila Peer, chairwoman of the Aguda. "And we are not alone. We are with the vast majority of Israeli citizens, most of the economy, most of the local authorities. With us are the families, the parents, the brothers and friends who stand by us. Don't try us because our righteous and valuable struggle to be equal citizens only goes forward. It will not go back on our watch."
The business community also joined the protest against the new government's plans to harm minorities and discriminated populations. During the day, more and more companies and commercial entities responded to the call initiated by LGBTech and joined almost 300 companies that made public statements that they will not allow discrimination and will refuse to provide services to discriminatory entities.
"We are thankful and grateful to the companies and employers who rallied in recent days and called loudly for the right to equality, acceptance and security." LGBTech CEO Sivan Kaniel. "The Israeli economy is committed and will continue to be committed to all its workers and employees, and we call on female managers and other managers to call out loudly against the racist voices, the waterfalls that are heard today. Today these voices are directed towards the LGBTQ community, tomorrow they are other communities. This is a moral and ethical test hour for all of us, Israelis, regarding the character of the country in which we live. We must raise our voices today, for the right of all of us to earn a living, and to live safely and peacefully."