Federal financial agency now requires collection of LGBTQ data
New guidelines issued on March 31.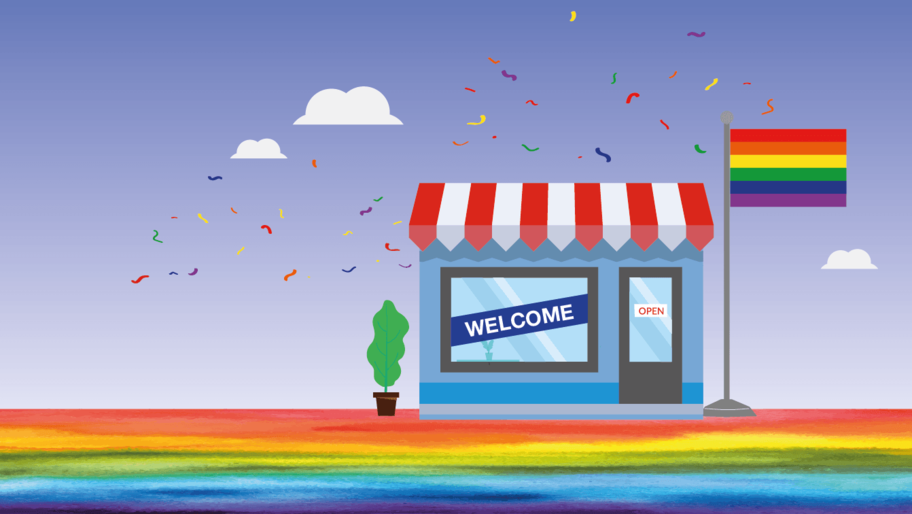 The Consumer Financial Protection Bureau issued new guidelines on March 31 requiring the collection of LGBTQ identifying data to improve data collection on small business lending for LGBTQ-owned businesses.
The inclusion of this provision follows a February letter issued by U.S. Sens. Alex Padilla (D-Calif.) and Kirsten Gillibrand (D-N.Y.) and U.S. Rep. Ritchie Torres (D-N.Y.) that urged CFPB Director Rohit Chopra to use his existing legal authority to include sexual orientation and gender identity as required data points for financial institutions to collect and report for the purpose of enforcing fair lending laws under Section 1071 of the Dodd-Frank Act.
The provision allows the CFPB to more accurately monitor trends of discrimination and helps ensure the nation's 1.4 million LGBTQ-owned businesses are being treated fairly within the financial sector so that they can effectively compete, create opportunities, invest in employees, and uplift their communities.
According to a recent report, 35 percent of LGBTQ Americans reported that discrimination affected their financial well-being to a moderate or significant degree in the past year.
"This provision will help ensure that financial institutions meet the needs of the communities they serve and that LGBTQ-owned businesses do not face discrimination in our financial sector," said Padilla. "As we work to build an economy that works for all, we must ensure that all Americans, regardless of sexual orientation or gender identity, have equal access to capital."
"I was delighted to see that the CFPB finalized a rule for self-reporting for LGBTQI+-owned businesses, which I have long pushed for through our LGBTQ Business Equal Credit Enforcement and Investment Act," said Gillibrand. "This rule will allow for another necessary data point to enhance our federal fair lending laws, and I look forward to continuing to work with CFPB to ensure business lending remains fair for every American business."
"From my days serving on the New York City Council to my time as the first openly gay Afro-Latino in Congress, I've been a staunch champion and fighter for creating a more equitable and more fair playing field for small businesses — particularly LGBTQI+ small businesses," said Torres. "With more than one million LGBTQI+ businesses contributing nearly $2 trillion to the American economy, we have a vested interest in strengthening and sustaining their access to credit and increasing transparency in small business lending to help them grow and thrive without fear of discrimination. I'm proud to join my colleagues in helping to advance this new rule at the CFPB in service of inclusive growth and economic opportunity regardless of who you love or how you identify."
USAID administrator: US 'stands up for marginalized people'
Samantha Power testified before House subcommittee on Tuesday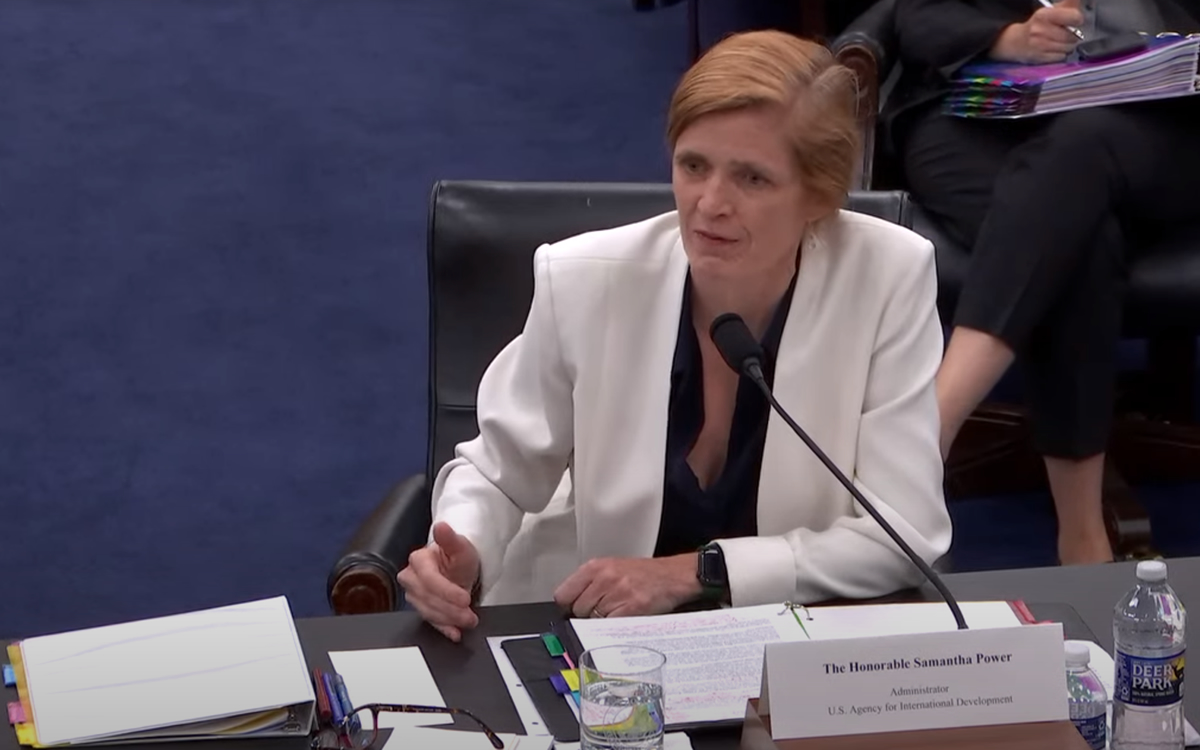 U.S. Agency for International Development Administrator Samantha Power on Tuesday reiterated USAID continues to support LGBTQ and intersex rights around the world.
"The United States stands up for marginalized people, and we stand up for human rights," Power told U.S. Rep. Jerry Carl (R-Ala.) during a House State, Foreign Operations and Related Programs Subcommittee hearing on USAID's fiscal year 2024 budget proposal. "We stand up for girls who are being persecuted by the Taliban and we stand up for transgender people who are being murdered or who are being denied access to health care."
Carl before Power's comment noted China is building "additions to the Panama Canal" and "doing stuff in Mexico, in a couple of ports."
"If China's getting ahead of us here — and we all admit they're getting ahead of us here and they're spending their money in all the right places, obviously — why are we, why is (sic) the Americans focused on spending $86.3 million towards LGBTQ issues and not towards power plants as you said are so important," asked Carl
"This is why we have a multisectoral budget request that has come to you and that is very deliberate about the range of areas we are investing in," responded Power.
President Joe Biden in 2021 signed a memo that committed the U.S. to promoting LGBTQ and intersex rights abroad as part of his administration's overall foreign policy.
Power was a vocal champion of LGBTQ and intersex rights when she was the U.S. ambassador to the U.N. during President Barack Obama's second term.
The Pulitzer Prize-winning journalist noted to Carl that consensual same-sex sexual relations remain criminalized in more than 60 countries, and 10 of them impose the death penalty upon anyone found guilty of homosexuality. Power also highlighted the Anti-Homosexuality Act that Ugandan lawmakers approved last month has already impacted programs the U.S. President's Emergency Plan for AIDS Relief funds in the country.
"We cannot turn our back on people," said Power before Carl interrupted her.
"It's not ahead of anything," added Power, referencing her previous comments on LGBTQ and intersex rights within the context of USAID's budget proposal. "I do think it's a distinguishing feature of U.S. assistance that we support vulnerable people and we believe that no individual should be discriminated against, or killed or attacked because of who they love."
Power said "standing up for human rights and standing up for vulnerable and margainalized people is a major point of distinction with the PRC (People's Republic of China) as well as a major reason that the United States has the standing it does around the world."
Rachel Levine tackles bad information on COVID, gender-affirming care
Assistant health secretary is highest ranking transgender person in Biden administration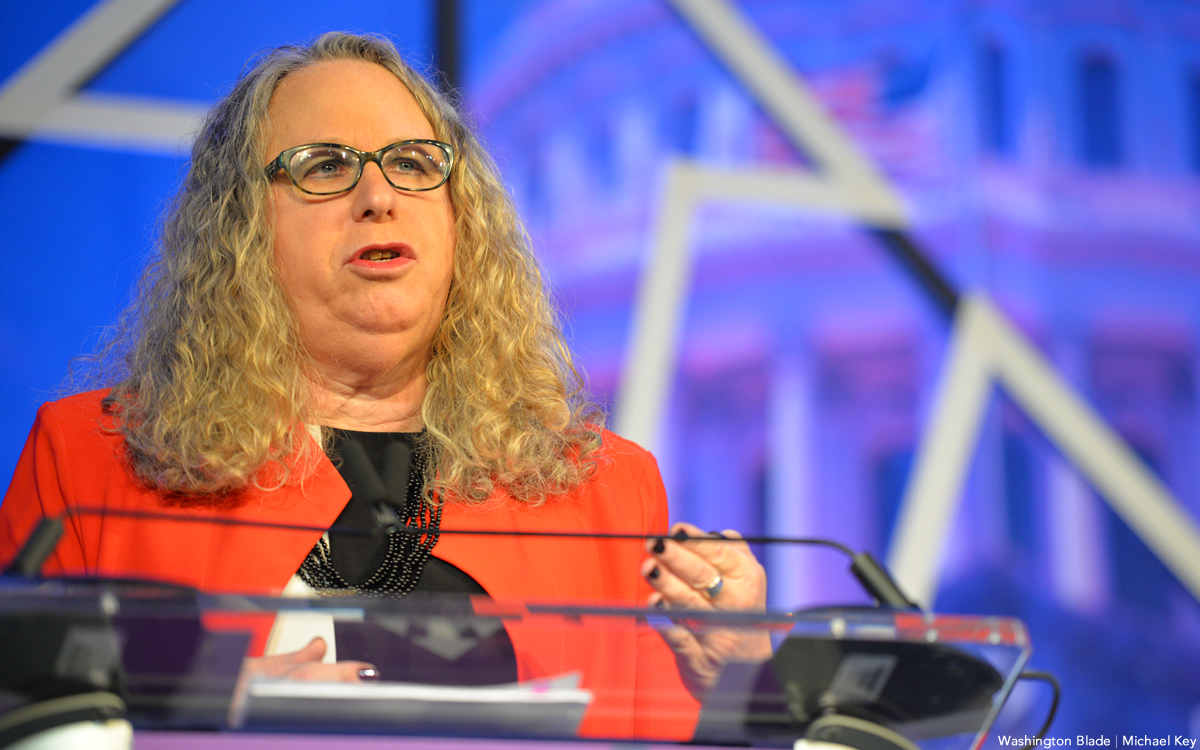 In a visit to one of America's most prestigious institutions of higher learning, Adm. Rachel Levine answered questions and offered insight about two of the most controversial healthcare issues of this decade, long COVID-19 and gender-affirming care.
Long COVID is the mysterious phenomenon in which patients endure debilitating, long-term effects from being infected by the coronavirus and gender-affirming care, treatments for transgender youth that are being targeted by lawmakers nationwide.
"Long COVID is real," said Levine, the assistant secretary for health at the U.S. Department of Health and Human Services, and the highest-ranking transgender official in the Biden administration. "We heard from patients who have suffered heart issues, lung issues, issues of fatigue and brain fog, after their COVID-19 infection. And we heard from providers at Yale who are forming a multidisciplinary clinic in order to evaluate and treat these patients."
In a public session held Monday at the Yale Law School, four of these "long haulers" shared their challenges with the admiral: Shortness of breath, pulmonary disorders, lifestyle and work limitations and disabilities that are hidden to most observers.
"Hearing the patients tell their stories is so meaningful," she said, calling it a privilege to better understand the challenges they face.
"That helps us drive policy as well as research," Levine said.
"I was very active," said Hannah Hurtenbach of Wethersfield, Conn., a 30-year-old registered nurse who was diagnosed with post-COVID cardiomyopathy, cognitive brain fog and pulmonary issues. "I loved hiking and being outside. I was constantly on the move and now I barely leave my couch. I barely leave my house and I can't really handle even a part time job now when I used to work full time. So that has been really difficult at age 30 to be facing those sorts of issues that I never really anticipated feeling."
Hurtenbach told the Washington Blade she appreciated Levine's visit.
"Sharing my experience today with the admiral was probably one of the more highlight moments of this experience," she said. "Knowing that the federal government is taking action, is paying attention, and listening to these stories means more to me than anything else, and especially knowing that what I've gone through over the last couple of years can be led and used into the future research and help others just like myself."
A woman named Christine told the Blade that even though she is so impacted by long COVID that she needs assistance to walk and has to pause as she speaks because of her shortness of breath, she felt attending this event was worth all the struggle to get there.
"I'm so glad I came. I learned a lot from hearing from the others," she said, who like her are trying to recover from long COVID.
Levine told the Blade that so far, she herself has not contracted COVID, and that she is double-vaccinated and double-boosted. With the president announcing the end of emergency COVID declarations on May 11, she said the administration is pushing Congress to approve extra funding for long COVID and other related needs. But how can she expect to get that through a House of Representatives full of anti-vaxxers, anti-maskers and COVID-deniers, including in GOP leadership?
"Long COVID is real and we hear you," she said. "We plan to engage Congress to talk about the funding that we need. And we'll continue to work. We do have to get past misinformation in this country, but we are here to give the correct information about COVID-19 and long COVID, and we'll continue to engage Congress on that."
Hurtenbach expressed disappointment in those colleagues in healthcare who came out publicly in opposing vaccines and mask mandates.
"I just wish they had paid better attention in school and learned more of the science," the nurse said. "I wish they would trust the science that they are supposed to be promoting for their patients as well."
Following Monday morning's public meeting, Levine held a private session with long COVID patients and Yale doctors, researchers, counselors, physical therapists and other providers. Then in the afternoon, the admiral spoke at another event, held at Yale Medical School: "A Conversation on LGBTQI+ Health and Gender-Affirming Care." Although it was closed to press, Yale Asstistant Professor of Medicine Diane Bruessow attended the event and shared with the Blade what Levine told those gathered, which is that she remains positive and optimistic.
"I think over time, things will change, and things will get better," said Levine, adding the caveats, "I don't know if they will get better everywhere in the United States. I also don't know if it's going to be quick. I think the next two years will be really, really hard." Especially with more than 270 anti-trans pieces of legislation moving their way through state legislatures.
"But I am going to stay positive. I'm going to think that over time, things will improve," Levine said, pledging that both she and the Biden administration would do everything they can to help families with trans kids. "I think the tide will turn."
Levine: Long COVID is real
Nonbinary Energy Department official charged with second luggage theft
Sam Brinton placed on administrative leave after first allegation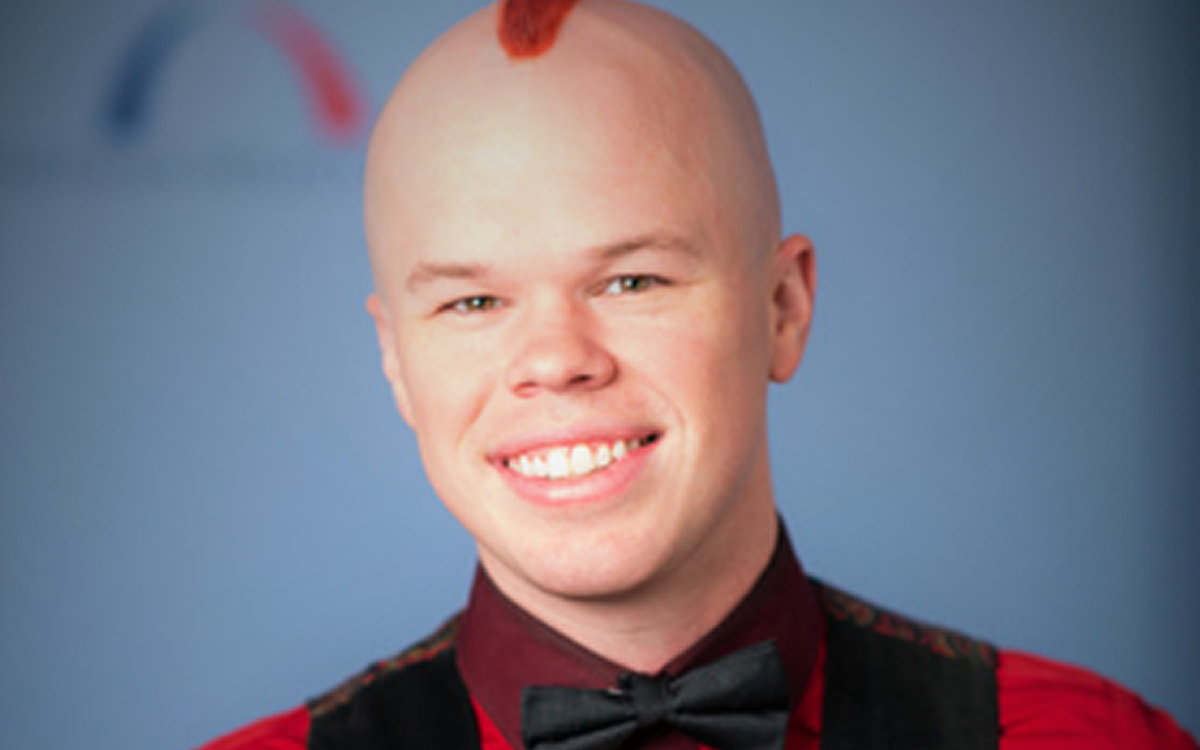 Sam Brinton, the first openly genderfluid person appointed to a senior government post, was served with a felony arrest warrant Friday following a second incident in which they were accused of stealing luggage from an airport.
New charges accuse Brinton of grand larceny of property valued between $1,200 and $5,000, for stealing luggage at Harry Reid International Airport in Las Vegas. They were previously charged with a felony for lifting a suitcase from baggage claim at the Minneapolis-St. Paul International Airport on Sept. 16.
Brinton joined the U.S. Department of Energy this year as deputy assistant secretary for spent fuel and waste disposition. The New York Post reported they were put on leave following the first incident.
"The Department of Energy takes criminal charges against DOE employees and clearance holders very seriously," a Department of Energy spokesperson told the Washington Blade in a statement. "Sam Brinton, a career civil servant, is on administrative leave. The department is limited by law on what it can disclose on personnel matters, such as an employee's clearance status. Generally, as the department has previously stated, if a DOE clearance holder is charged with a crime, the case would be immediately considered by DOE personnel security officials, and depending on the circumstances, that review could result in suspension or revocation of the clearance."
On Dec. 7, a group of 16 Republicans in the U.S. House of Representatives, including far-right Congress members Marjorie Taylor Greene (Ga.), Andy Biggs (Ariz.) and Louie Gohmert (Texas), called on Energy Secretary Jennifer Granholm to demand Brinton's resignation.