Comings & Goings
Kline named president of D.C. Public Education Fund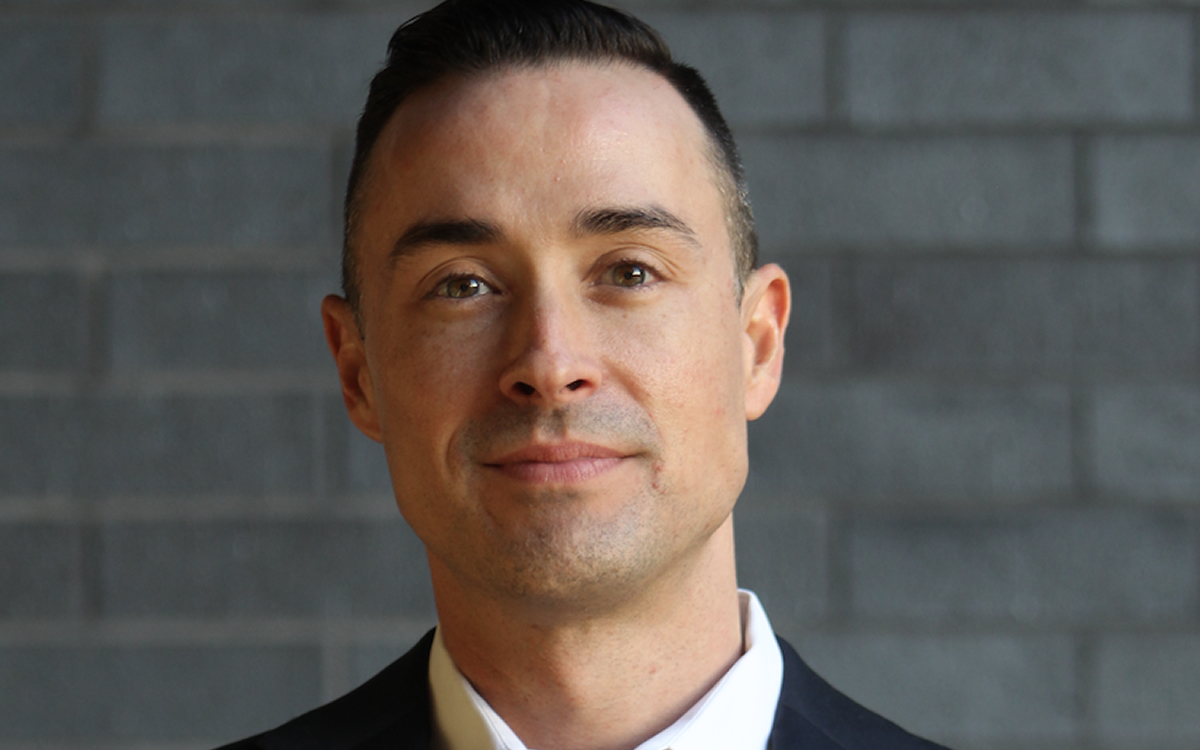 The Comings & Goings column is about sharing the professional successes of our community. We want to recognize those landing new jobs, new clients for their business, joining boards of organizations and other achievements. Please share your successes with us at [email protected].
Congratulations to Jim Kline on his new position as President and Executive Director of the D.C. Public Education Fund. The Education Fund is the philanthropic arm of D.C. Public Schools (DCPS) and has raised more than $180 million in investments since its inception 15 years ago. Kline said, "I couldn't be more excited to take on this new opportunity of leading the DC Ed Fund – especially at this moment in our city's history. We have made incredible progress over the years within DCPS, and yet coming out of the pandemic, we still have so much to do to ensure our system is excellent and equitable for all students. … I'm humbled by this opportunity and the challenges ahead of us — and incredibly grateful for the legacy of innovation and progress I'm inheriting at the D.C. Public Education Fund." 
Prior to this he was Senior Director, Program Strategy with CityBridge Education, and worked as Manager, schools portfolio with the Philadelphia School Partnership. He was network-wide Director of College Readiness, Collegiate Academies Charter Schools in New Orleans. Kline began his career as a social studies teacher and academic dean. He received a New Orleans Excellence in Teaching Award, New Schools for New Orleans; and a New Orleans Saints Outstanding Teacher Award, National Football League.
Congratulations also to Saurav Jung Thapa on being named Senior Federal Affairs Manager with the Trevor Project. Thapa said, "I am delighted at this opportunity to engage with federal government agencies, LGBTQ organizations, and mental health organizations to advance The Trevor Project's crucial mission of preventing suicide and providing crisis intervention to LGBTQ young people. This community is at significantly higher risk of suicide, not due to their sexual orientation or gender identity, but rather because of the prevalence of anti-LGBTQ stigma, mistreatment, and violence that they often face in their homes, schools, and communities."
Thapa's previous role with Trevor Project was as Senior Manager of International Expansion. Prior to that he was founder of Technical Writing and Editing Service LLC; a technical writer and editor with MPact Global Action for Gay Men's Health and Rights. He has served as a Senior Program Manager, Dignity for All, Freedom House in D.C.; and technical officer, LGBTI and Human Rights, United Nations Development Program, Bangkok, Thailand.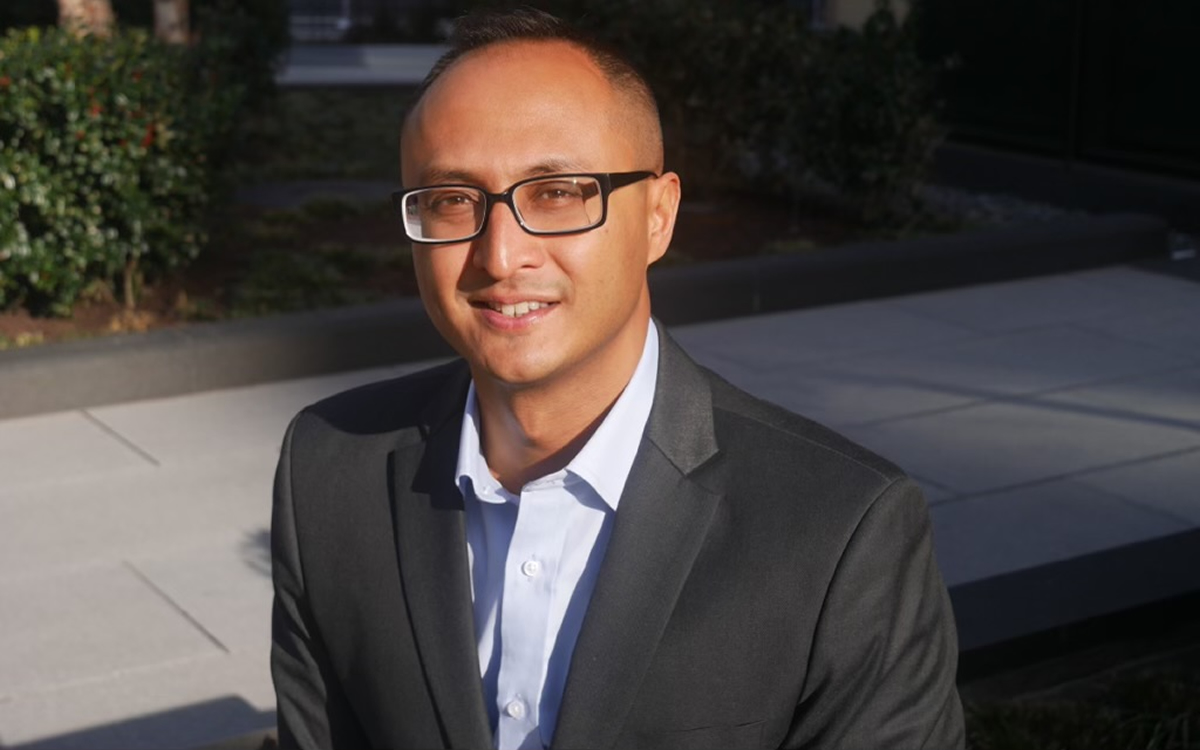 Anti-LGBTQ activists protest Fairfax City Pride event
Stacy Langton organized demonstration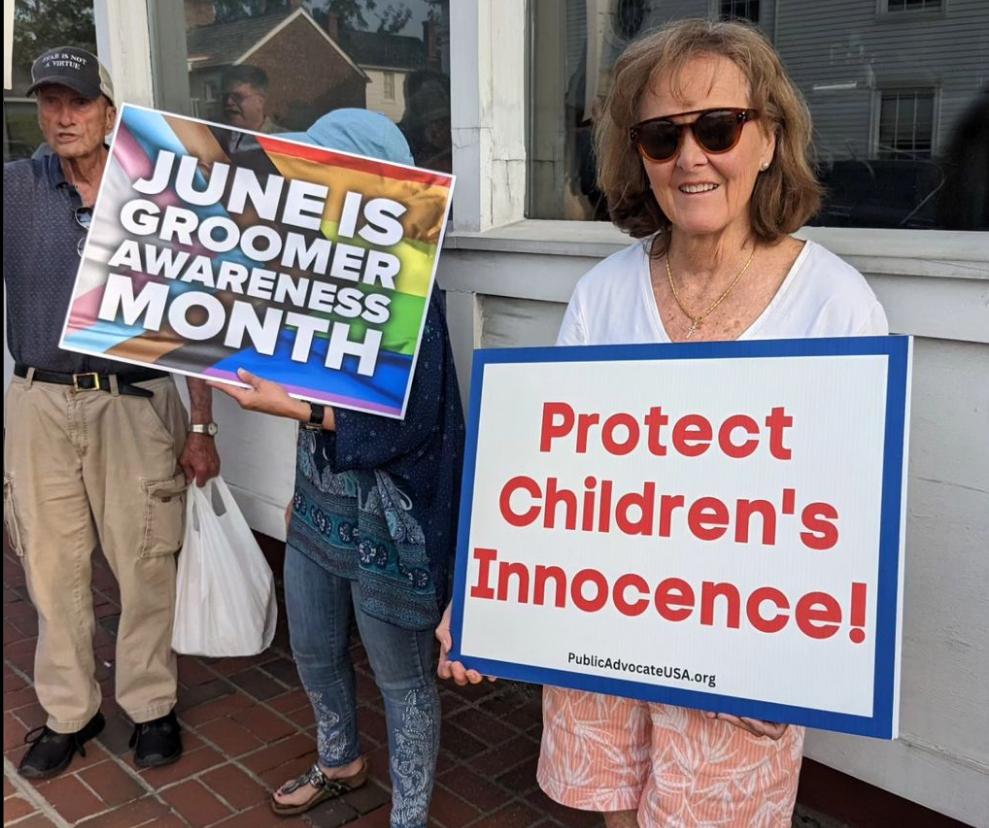 The Fairfax City Council declared June as LGBTQ Pride Month, with a celebration planned at Old Town Hall on Saturday to include a drag queen performance. Outside of the event in front of the building roughly two dozen people gathered in protest of the city's Pride event.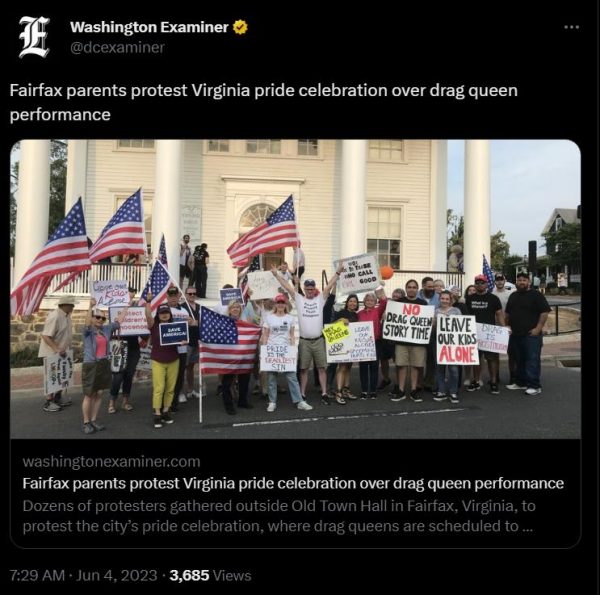 According to the local conservative right publication the Washington Examiner, the protest was coordinated by Stacy Langton, a Fairfax County resident who gained notoriety for leading a group of parents protesting two controversial LGBTQ-themed books available in high school libraries in September 2021 that Langton falsely claimed promoted pedophilia. 
The Fairfax County School Board, and officials with Fairfax County Public Schools announced they had removed the books from the school libraries to reassess their suitability for high school students.
At the time the Washington Blade reported: "I'm not one of those activist moms or disgruntled moms," Langton stated in an interview with Fox News. "This is not about being anti-gay, anti-trans or whatever. I would have been there and said every single word I said if this had been the depiction of a heterosexual couple with heterosexual acts — pornography is pornography and I don't care what the gender is."
Langton also appeared in several ads for now Republican Gov. Glenn Youngkin during his 2021 gubernatorial election.
Also appearing at the protest were members of the Southern Poverty Law Center-listed hate group, Public Advocate of the United States, and its leader, Eugene Delgaudio.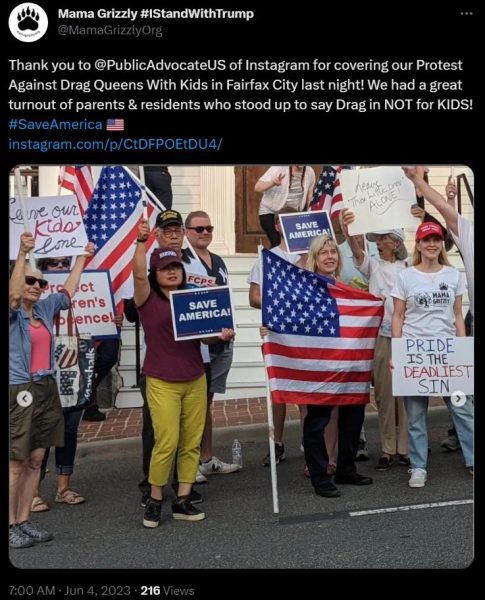 The Examiner reported that Fairfax Mayor Catherine Read, who was attending the event, told the tabloid that the city is paying for the event. Other sponsors of the event include George Mason University and Fairfax Ace Hardware.
The announcement from the city published online stated:
FAIRFAX PRIDE
Saturday, June 3rd
5PM – 10PM
Old Town Hall
3999 University Drive, Fairfax
The city of Fairfax and Mason are thrilled to host its inaugural "Fairfax Pride" event on June 3rd, 2023!
While Pride is celebrated 365 days of the year, it's most recognized during the month of June. Pride Month evolved out of the 1969 Stonewall Riots and has since become a time to reflect and celebrate both the progress and the people of the LGBTQIA+ community.
This collaborative event will kick off In Old Town Hall with informational vendors from both Mason campus and the NOVA area, as well as children's activities, such as face-painting, Fairy Hair, crafts and more! Later in the evening, a warm welcome will be given by representatives from both the city of Fairfax and Mason, to commemorate this exciting new event. The event will conclude with a dance party featuring several drag queen performances throughout the evening.
All are invited and welcome to attend!
Prince George's County library system launches banned book club
First discussion to take place in Hyattsville on June 14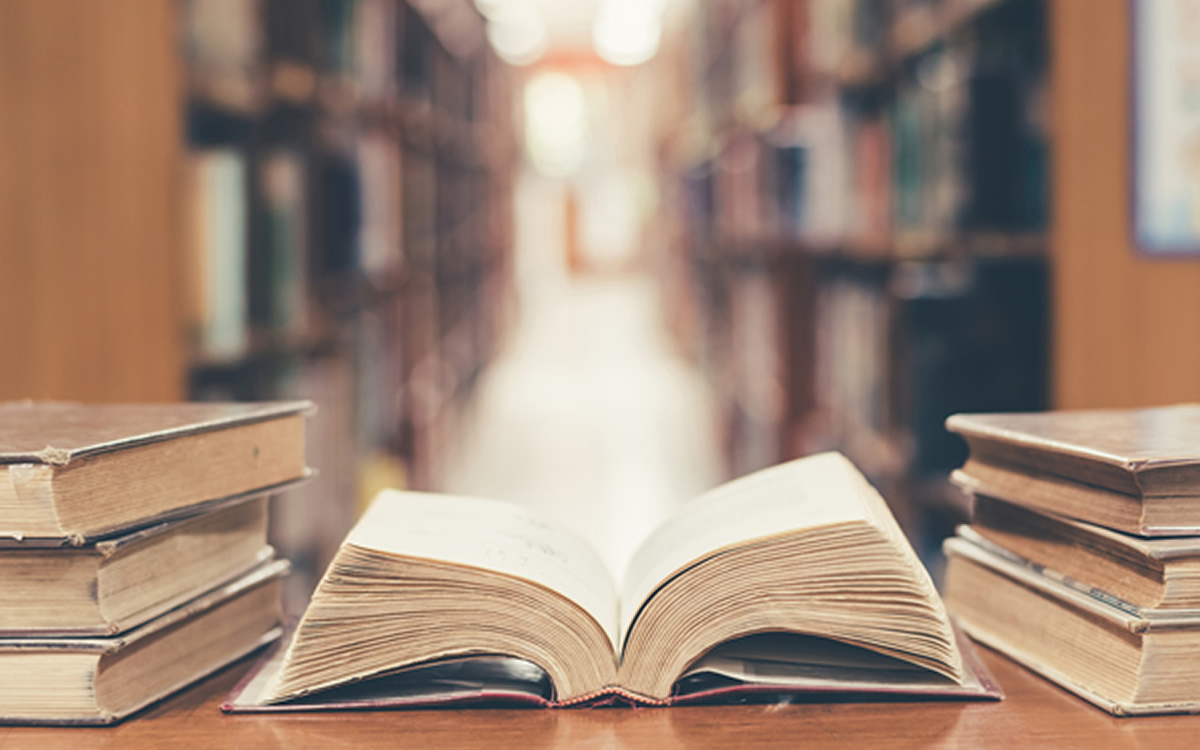 The Prince George's County Memorial Library System has launched its Rock Banned Book Club.
The club will feature monthly discussions of the 13 top banned books from 2022, most of which focus on LGBTQ-specific themes.
The club's first discussion, which will take place at the Hyattsville Branch Library on June 14, will be on "Gender Queer: A Memoir" by Maia Kobabe.
Kobabe's memoir won the 2020 American Library Association Alex Award and recounts Kobabe's exploration of gender identity and sexuality through adolescence and adulthood. According to the American Library Association, the book faced the most censorship challenges of any novel at 151.
"We're seeing nationally the highest rate of challenges to books in libraries since the data has been collected by the American Library Association," Nicholas Brown, acting co-chief executive officer of the library, said. "I think what happens with all of the discourse around book banning is that, oftentimes, not everyone participating in that discourse is actually taking the time to read the full works and discuss them and understand where the author might be coming from and whose stories are being reflected in these books."
Along with the book club, the library system is hosting a Pride celebration at the Hyattsville branch on Saturday from 12 – 4 p.m. It will feature a panel discussion, vogue and runway workshops, free HIV testing and more.
The library system will host its second annual Rainbow Festival on June 24 from 11 a.m. to 2 p.m. at the Bowie Branch Library with family-friendly events like craft stations, story time and a live DJ. In April, the library system won a Top Innovator Award from the Urban Libraries Council for its banned books campaign.
"I think a lot of folks don't always realize that your local public library is kind of the front line of democracy and we always have been," Brown said. "Public libraries across the country are very united on this and if the right to read continues to be under threat like it's been, it is not a good time for the state of our democracy."
Bowser: No credible threats to D.C. Pride events
Mayor spoke with the Blade after flag-raising ceremony at the Wilson Building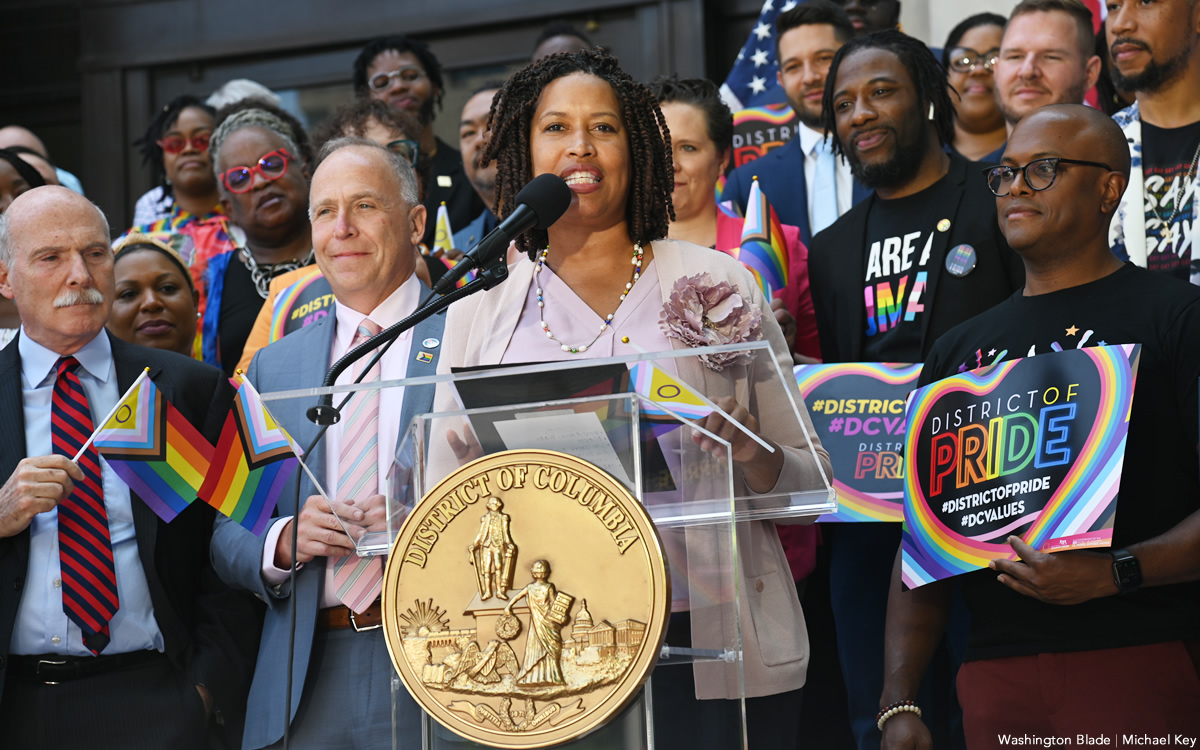 D.C. Mayor Muriel Bowser on Thursday said authorities have not received any credible threats to upcoming Pride events.
"We don't have any to report," she told the Washington Blade.
"MPD is constantly working with all of our agencies to make sure we have safe special events and we're going to keep going with our planning, like we do every year," added Bowser. "There's always a scan for any threats to the District."
Bowser spoke with the Blade after she joined D.C. Council Chair Phil Mendelson, Council members Anita Bonds, Charles Allen, Kenyon McDuffie and Zachary Parker, D.C. Attorney General Brian Schwalb, D.C. Mayor's LGBTQ Affairs Office Director Japer Bowles and other officials and activists in raising the Progress Pride flag in front of the Wilson Building.
The Blade last month reported D.C. police are investigating a bomb threat a Twitter user made against the annual District Pride concert that will take place at the Lincoln Theater on June 29. Bowles in a May 19 statement said his office reported the tweet, but further stressed that "no credible threat at this time has been made."