Marriage equality proponents make case to India Supreme Court
Hearing to resume on Tuesday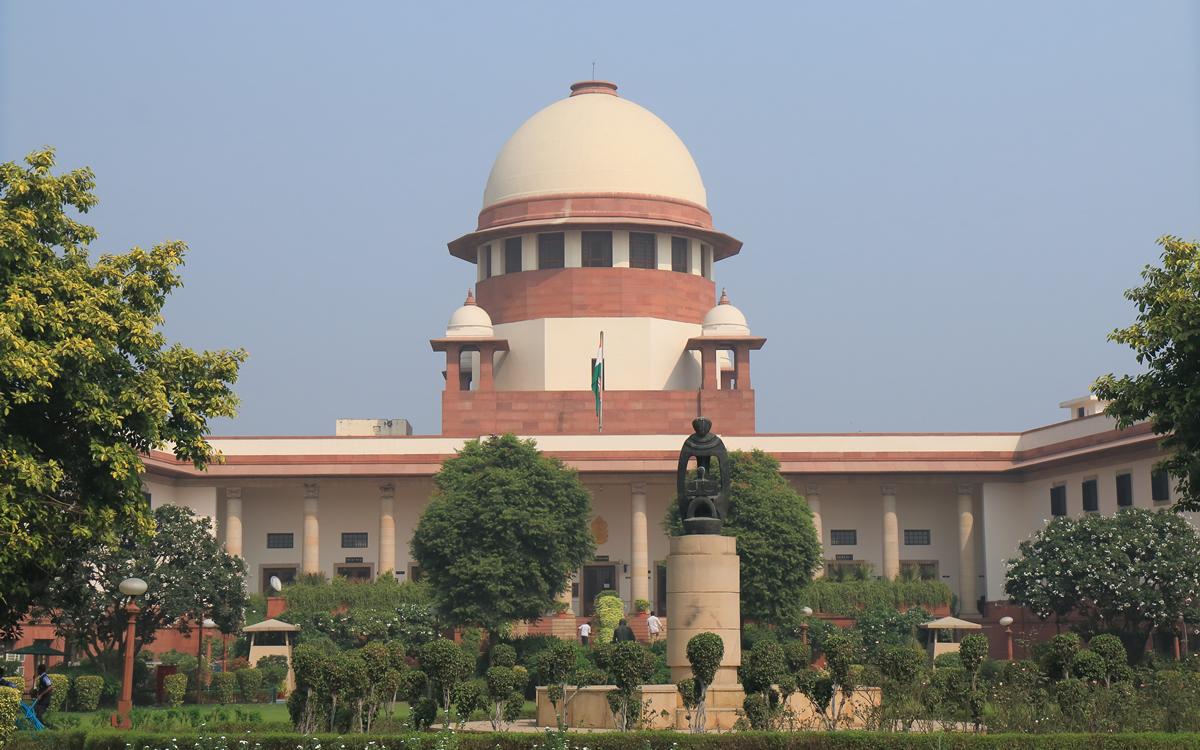 The Indian Supreme Court on April 18 started hearing a case on whether to extend marriage rights to same-sex couples in the country.
Chief Justice Dhananjay Yeshwant Chandrachud is heading a panel of five judges to decide if the time is now to extend marriage rights to same-sex couples in the country where being LGBTQ is not a crime, but a same sex couple cannot marry.
The marriage equality case on the first day of the hearing started with a heated exchange between Solicitor General Tushar Mehta, the country's second highest legal official, and Chandrachud. The solicitor general argued which forum should be the only constitutional forum that could adjudicate the marriage equality law. Chandrachud wanted to hear the merits of the case first. Mehta insisted on hearing the issue first.
"I am in charge. I will decide. We will hear the petitioners first," said Chandrachud." "I will not allow anyone to dictate how proceedings will happen in this court."
Judges felt a little shocked when Mehta said that if that is the case, let him then take time to see if the government should participate in the hearing. Justice Sanjay Kishan Kaul, one of the five judges who is currently hearing the validity of marriage equality in India, asked Mehta if he meant that the government would not participate in the hearing.
"None of us know what a farmer in south India thinks or a businessman thinks in North India," said Mehta.
Chandrachud argued that the court would consider any request other than adjournment. After the heated argument in the court, senior lawyer Mukul Rohtagi opened the case for petitioners.
"We are persons of the same sex, and we have the same rights as like the heterosexual groups of the society this has been held so, and we need not reinvent the wheel and only stumbling block was Section 377, and our actions were subject to criminality, and now it is gone," said Rohtagi, who represents the plaintiffs. "If our rights are identical and then we should enjoy full array of rights as under Articles 14, 15 and 21."
Article 14 of the Indian constitution deals with equality before the law.
The article says that the state shall not deny to any person equality before the law or the equal protection of the laws within Indian territory based on grounds of religion, race, caste, sex or place of birth. Article 15 prohibits discrimination on grounds of religion, race, caste, sex or place of birth. Article 21 says no person shall be deprived of his life or personal liberty except according to a procedure established by law.
Rohtagi argued that the court should not wait for legislative action when fundamental rights are involved.
"Our lives are getting passed," said Rohtagi. "We are getting old, and we need to be respected as in a marriage. Call them queer, call them gay. People look at them differently, and that is a violation of Article 21. A violation of right to life with dignity and also violation of Article 15 when there can be no discrimination based on caste, sex."
While arguing, Rohtagi brought up the Respect for Marriage Act in the U.S. to support his argument about the validity of marriage equality. When the court was hearing the validity of the marriage equality case, Chandrachud made a note to restrict the discussion on the gender-neutral interpretation and evolve a civil union concept.
Menaka Guruswamy, a senior lawyer, while arguing for the plaintiffs, said she could not designate her life partner for life insurance and that people like her would keep coming to the court to redress individual grievances.
The Washington Blade last November reported that the Life Insurance Corporation of India, a public sector insurance company under India's Finance Ministry, had said that there is no legal bar for anyone to make their same sex partner a beneficiary in insurance policies in the name of that person.
Mehta during the middle of the hearing said that the question is not granting a socio-legal sanction. It has been clearly saying no one shall discriminate against the trans person, including unfair treatment and denial of employment, and here trans includes LGBTQ and intersex and not what is understood in the conventional sense. He also said that Hindus and Muslims will be affected, and that is why states should be heard.
Chandrachud said that the notion of biological man and biological woman is absolute. The chief justice also said that it is not a question of genitals because the Special Marriage Act's definition of man and woman is not restricted to genitals.
The Special Marriage Act is an Indian marriage law enacted in 1954 that provides a legal framework for the marriage of people belonging to different religions or castes.
Mehta argued other laws will be redundant if the marriage equality law takes effect. He also requested the Supreme Court consult all states in India for their response as marriage laws are listed in the concurrent list of the constitution that states union governments and state governments can make laws on the subjects enlisted under the concurrent list. Marriage falls under the concurrent list of the Indian constitution.
Kapil Sibal, a senior lawyer for Jamiat Ulema-I-Hind, a leading Islamic scholar organization in India, told the Supreme Court he believes in the autonomy of an individual and that everyone needs to celebrate the union of two people. But Sibal also argued that if same-sex marriage is allowed who will take care of the child? Who will be the father? Who will be the mother? Sibal said that in international examples countries reform all other laws to accommodate these things.
"I am all for same sex marriage but not in this fashion," said Sibal. "If this is not done as a whole then let it not be done at all."
Rohatgi said before the bench that the LGBTQ and intersex community has a fundamental right to get married and have it registered like heterogenous brethren of the society.
"I was amazed to hear that we are not equals and we need to be equal to stigmatized lot, and that is why court should step in, and that is why even after 377 judgment we are here," said Rohatgi. "That is why state is telling us here that we are not equals."
While highlighting equality and justice for everyone, Chandrachud, said that justice is to each of us, liberty to each of us, equality to each of us, and fraternity for all of us.
On April 19, the second day of the hearing, the central government filed a fresh application and urged the judges to take into account the state governments' views since "marriage" is on the concurrent list. The central government in its application said that the Department of Legal Affairs has also written to all chief secretaries of state to submit their views on same-sex marriage in case notice is not issued to them. The central government also said that states should submit their views in 10 days so that center can present the case before the Supreme Court.
Rohatgi said that the LGBTQ and intersex community suffers under the majority. He said it is not the law, but a mindset that is bothering LGBTQ and intersex people in their daily life. Rohatgi also said that society accepts what the law is and highlighted to the judges that the LGBTQ and intersex community has no representation in the Parliament and that's why the community has approached the court. Rohatgi also argued that constitutional morality would become a habit for the people when the same is upheld by the Supreme Court.
"State cannot discriminate against an individual on the basis of a characteristic over which the individual does not have control," said Chandrachud. "When you see it is innate characteristics, then it counter urban elitist concept. Urban perhaps because more people are coming out of the closet. Government does not have any data also to show that same sex marriage is an urban elitist concept."
On the third day of hearing, senior lawyer K.V. Vishwanathan appeared for the plaintiffs and argued that if one can be a son, daughter, sister, father-in-law, uncle, aunt and partner, then what holds the court to give marital status to the same-sex couples.
"It is only the sexual orientation which is beyond my control and it is not in conformity with heterosexual norms and thus will not accord you protection like the normal married couples," said Vishwanathan. "Procreation is a valid defense to negate the right to marriage."
Vishwanathan also argued that marriage is the coming together of two souls and to be told that it is to be looked at from procreation purpose is fallacious.
"What happens when there is a heterosexual couple when there is domestic violence. What kind of impact on children? So much for being heterosexual," noted Chandrachud. "What about father coming back home drunk thrashing up the mother and asking money for alcohol? there is nothing absolute at the cost of being trolled. Answers to what we say in court is in trolls and not in court."
The Supreme Court of the land also noted that the government does not have the data to prove that same-sex marriage is an urban elitist concept.
"People come out of closet," noted the Supreme Court.
The central government, in its application, had highlighted that the concept of marriage equality is an 'urban elitist' notion.
The hearing on LGBTQ and intersex marriage rights has attracted reactions from across the nation.
Ranvir Shorey, a Bollywood actor, reacted to Supreme Court's hearing and said that there is no fixed way to be a man or a woman.
"Better to think of it in terms of polarity, or scale. Those who fuss over binaries ought to remember there is an infinity between the two too," said Shorey in a tweet. "Jurisprudence is derived from human understanding of nature's principles. Laws exist so a society can function as a collective, while trying to preserve the rights of the individual. The more our laws move away from nature, the more at conflict we will be with ourselves."
The Vishwa Hindu Parishad has opposed the marriage equality rights petition and said the "haste" with which the Supreme Court is hearing the petitions for legal recognition of same-sex marriage is not appropriate. The organization also said that the court should have asked for the opinion of religious leaders and experts from diverse fields.
The Bar Council of India, a statutory body that regulates legal practices and education in the country, on Sunday held a joint meeting with all the state Bar Councils in the country and passed a resolution concerning marriage equality. The Bar Council of India has requested the Supreme Court to leave the issue of marriage equality for legislative consideration.
"India is one of the most socio-religiously diverse countries in the world consisting of a mosaic of beliefs. Hence, any matter which is likely to tinker with the fundamental social structure, a matter which has a far-reaching impact on our socio-cultural and religious beliefs should necessarily come through the legislative process only, the meeting unanimously opined. Any decision by the Apex Court in such a sensitive matter may prove very harmful for the future generation of our country." the release stated.
The Bar Council of India also said that more than 99.9 percent of people in the country are opposed to the idea of marriage equality. The Supreme Court will start hearing the government's arguments on Tuesday.
Ankush Kumar is a reporter who has covered many stories for Washington and Los Angeles Blades from Iran, India and Singapore. He recently reported for the Daily Beast. He can be reached at mohitk@opiniondaily.news. He is on Twitter at @mohitkopinion.
India penal code reform bills do not include LGBTQ, intersex rights
Supreme Court earlier this year heard marriage equality cases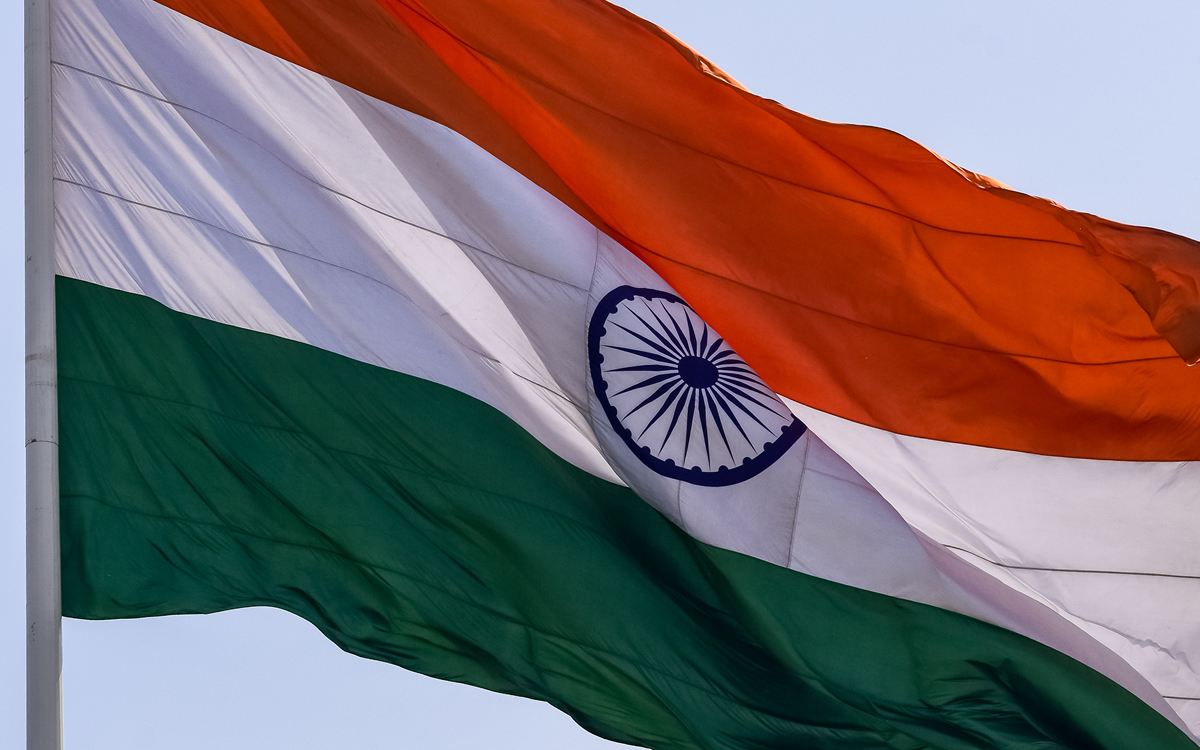 Indian Prime Minister Narendra Modi in 2019 said that all the laws implemented during British rule should be made in accordance with modern norms and with society's interests in account after adequate discussion and consideration. The government this year introduced a bill that would amend India's criminal laws, but the measure is not inclusive.
Home Minister Amit Shah on Aug. 11 introduced the Bharatiya Nyaya Sanhita Bill 2023, Bharatiya Nagarik Suraksha Sanhita Bill 2023 and Bharatiya Sakhshya Bill 2023 in the Lok Sabha, the lower house of the Indian Parliament. The three bills would replace the Indian Penal Code of 1860, the Criminal Procedure Code of 1898 and the Indian Evidence Act of 1872.
Shah said while introducing the bill that these three laws strengthened and protected British rule, and their purpose was to punish, not to give justice.
"The soul of three new laws will be to protect all the rights given to Indian citizens by the constitution, and their purpose will not be to punish but give justice," said Shah. "These three laws made with Indian thought process will bring a huge change in our criminal justice system."
Shah, while introducing the bill, also said that the government has taken a very principled decision to bring citizens to the center, instead of governance. These laws, however, still fail to be inclusive.
Chapter Five of the proposed revision to the penal code, which deals with offenses against women and children, did not talk about people who do not fall under specified categories, leaving out LGBTQ and intersex rights.
Section 63 of the code still defines rape as sexual assault by a man against a woman and continues to preserve gender stereotypes. The definition fails to recognize sexual assault by a man against another man or by a woman against another woman.
Another concerning section of the proposed criminal code, Section 38, would extend the right to private defense of the body to voluntarily causing the death of or any other harm to an assailant if an assault is with the intention of gratifying "unnatural lust." The code does not define "unnatural lust" though it is very similar to now abolished Section 377 that criminalized consensual same-sex sexual relations.
The Supreme Court in 2018 decriminalized homosexuality in India, thus repealing Section 377.
The British first introduced Section 377 and it was modelled on the Buggery Act of 1533. Thomas Macaulay in 1838 wrote the colonial-era law and it came into force in 1860. The Buggery Act defined buggery as an unnatural sexual activity against the will of God and man.
Section 377 of the Indian Penal Code defines unnatural offenses as whoever voluntarily has carnal intercourse against the order of nature with any man, woman or animal, shall be punished with imprisonment for life or with imprisonment of either description for a term which may extend to 10 years, and shall also be liable to fine.
Even though Section 377 has been repealed, the new criminal laws do not include the LGBTQ and intersex community under the same legal protection that is available to others. The new bill fails to mention LGBTQ and intersex people, leaving out any protection against violent crime.
There are no official statistics available on crimes against LGBTQ and intersex people, including those based on sexual orientation or gender identity, in India.
"The language of the new laws has undergone substantial positive changes to further include the LGBTQ community. After the passage of the Transgender Persons (Protection of Rights) Act 2019, the proposed new criminal laws also have gender-inclusive language," said Krishna Deva Rao, vice chancellor of the National Academy of Legal Studies and Research in Telangana state. "For instance, the meaning of the term 'gender' has been expanded as section 2(9) of Bharatiya Nyaya Sanhita (the law to replace the existing Indian Penal Code 1860) now defines 'gender' as the pronoun 'he' and its derivatives are used of any person, whether male, female or transgender. The penal law in Bharatiya Nyaya Sanhita has also formally removed the controversial provision Section 377 from the IPC."
Rao said that the government should have done a better job of further addressing the discriminatory treatment meted out to such marginalized communities.
In an email to the Washington Blade, Rao said that despite the Supreme Court's landmark NALSA verdict in 2014, the government has yet to provide horizontal reservations to the transgender community.
"Despite the passage of the Transgender Persons Act 2019, the concerns of the community remain unredressed as the penalties provided therein are very low. Similarly, despite the 2014 Supreme Court verdict providing for self-determination of gender identity without having to undergo surgical intervention, the 2019 Act and related rules are interpreted in a way to mandate surgery," said Rao. "Recently, in August 2023 Hyderabad police came under heavy scrutiny for cracking down on a begging racket. The police personnel discriminated against members of the transgender community because they had not undergone surgery or had genitalia not corresponding to their identified gender."
In a statement made about Chapter Five of the newly proposed Bharatiya Nyaya Sanhita Act, Rao said that the law catered to address crimes against women and children. Rao added it should have been expanded to include the LGBTQ and intersex community as well.
"While Section 377 has been struck down from the IPC, as per the landmark Navtej Singh Johar decision by the Supreme Court of India in 2018 the provision was only partially read down to exclude consensual homosexual relationships. By removing the provision entirely, non-consensual or illegal acts of intercourse against men as well as transgender community are left completely unaddressed by the new penal law," said Rao. "The arrest and medical examination safeguards under the criminal procedure have been exclusively catered to the protection of women. For instance, women survivors of sexual abuse have to be medically examined in a prescribed way, women can't be arrested after sunset and before sunrise, etc. Such procedures should also be extended to people from the LGBTQ community. Similarly, when transgender persons have to be examined, they should be allowed to provide their written consent for the gender of the doctor."
Two Supreme Court judges in their 2014 NALSA vs. Union of India ruling said that trans people fall within the purview of the Indian constitution and thus are fully entitled to the rights guaranteed therein.
"In a country which once considered us to be a 'minuscule populace', the LGBTQIA+ community has been overlooked as a demographic group to be considered during any revelations of the constitution," said Ankana Dey of Sappho for Equality, an activist forum for lesbian, bisexual woman and trans men. "In research in 2018, the LGBTQIA+ group was one of the 12 groups in India that was least represented in any research or legislative amendments. In context to the Bharatiya Nyaya Sanhita bill, it is no different for us. However, the LGBTQIA+ movement will continue to fight for its rights and representation in legal reforms. LGBTQIA+ activists and groups will continue to navigate the laws and policies in order to bring relief of some form to the community and will continue spreading that information with a bottoms-up approach."
In an email to the Blade, Dey said that every time Sappho for Equality's team is in the field, they work along the lines of advocacy and try to strike a dialogue with the legal representatives of the state such as police, lawyers and paralegal workers.
"Through these dialogues, we understood that the laws which have been passed and have not been circulated enough within the networks of legal representatives. Most of the lawyers in our state are unaware of what constitutes the NALSA judgment, The Transgender Persons Protection of Rights Act and Bill, and even the Mental Healthcare Act. The State Legal Services Authority (SALSA) categorically mentions that any person from the LGBTQIA+ community who has faced violence and discrimination has the right to free legal services from the state," said Dey. "Albeit most of the community persons are not aware of this service and even if they are, money extortion and intimidation are grave concerns that make these services severely inaccessible. Some of these dialogues have translated into heated conversations since most lawmakers do not enjoy being told that their knowledge lacks constructive information and their work generally surrounds misinformation, stigma, and stereotypes associated with us. Despite this, we are hellbent on continuing our fight to counter the legalities that affect us negatively. We are intently striving towards working with lawyers at a regional level and sensitizing them about queer-trans* lives and liveabilities."
Dey said that most of these bills that would specifically address trans lives have not been implemented since the NALSA ruling in 2014. She said there is a severe lack of implementation of these laws at the grassroots level.
"We strongly believe that with the revised IPC that deals with offenses against women and children, there is an urgent need to expand the very definition of a 'woman,'" said Dey.
While talking to the Blade, Harish Iyer, an equal rights activist, said he hopes that the actual draft will be more inclusive for all genders and sexualities.
"I think culture is not static, culture is evolutionary. Our laws also have evolved from time to time. We have made more progressive laws. With gender and sexuality, I would hope that the changes in laws would be more inclusive for all citizens of India," said Iyer. "It is an Indian culture to accept different sexuality. British culture was Section 377 of IPC. If we are going to define the law that is not IPC, it becomes imperative for us to follow Indian culture. We have always accepted and respected LGBTQI+ people."
Ankush Kumar is a reporter who has covered many stories for Washington and Los Angeles Blades from Iran, India and Singapore. He recently reported for the Daily Beast. He can be reached at [email protected]. He is on Twitter at @mohitkopinion.
LGBTQ, intersex Indians hope marriage equality will spur family acceptance
Familial rejection has spurred same-sex couples to die by suicide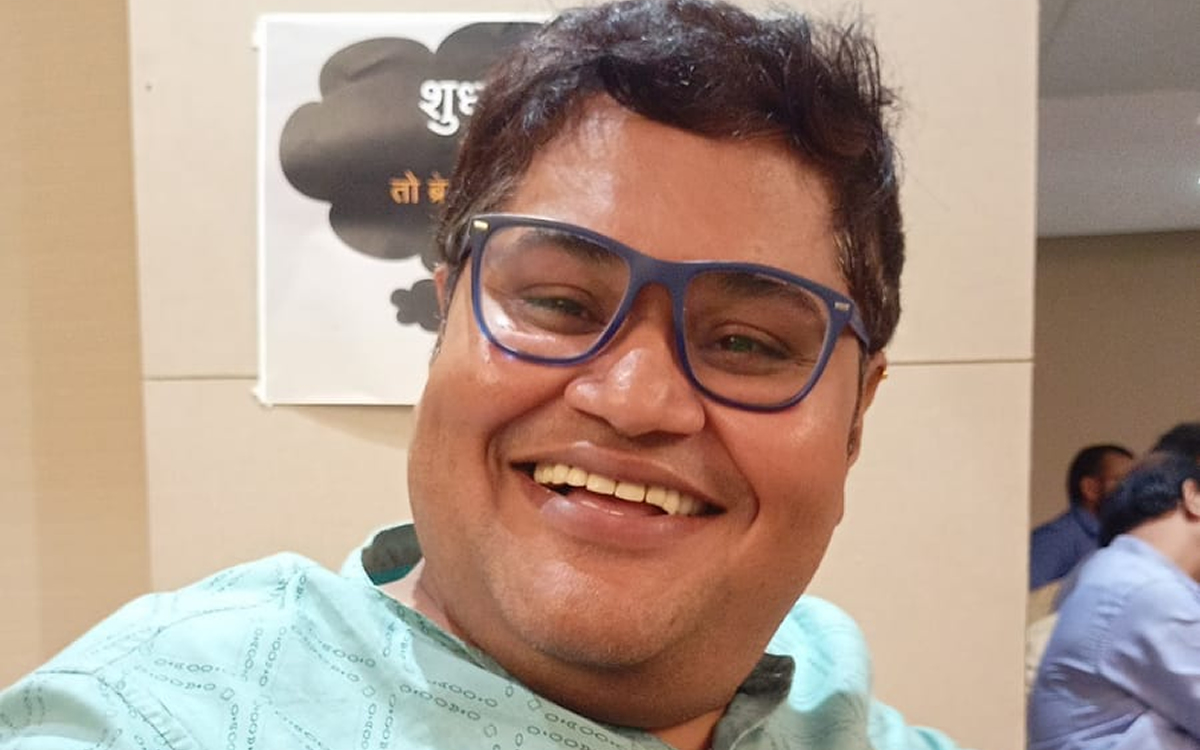 As LGBTQ and intersex Indians continue to eagerly await a ruling from the country's Supreme Court on whether same-sex couples can legally marry; they must still confront a lack of acceptance from their families and from society-at-large.
A lesbian couple in Gujarat state in January 2018 died by suicide when they jumped into a river. They left a chilling suicide note behind.
"We have left this world to live with each other," the note left by Asha and Bhavna Thakor read. "The world did not allow us to stay together. We did not have any men with us. This world did not allow us to stay together. When will we meet again? When will we meet … perhaps in the next birth we will meet again."
Another chilling incident took place in West Bengal state in 2011.
A lesbian couple, Swapna Mondol and Sujata Mondol was found dead in a rice paddy near a village. After two years together, villagers found out about their love for each other and ordered the girls to stay away from each other. Their families also tried to separate them.
Sujata Mondol's parents married her off to an engineer, but she stayed in contact with Swapna Mondol. A local police report notes the couple took poison when they met again after Sujata Mondol's husband left.
Souvik Saha, an LGBTQ activist and founder of People for Change, told the Washington Blade that marriage equality can influence families to be more accepting, but some of them may still struggle.
"Support networks and resources for families to understand and embrace their LGBTQ+ members will continue to be essential," said Saha "Extend outreach efforts to regions where acceptance might be slower to come. Collaborate with local organizations, community leaders and activists to foster understanding and acceptance."
Saha talked about the pending Supreme Court's marriage equality ruling and said a decision in favor of marriage rights for same-sex couples would mark a significant milestone in the fight for LGBTQ and intersex rights in the country. Saha added there are several important next steps to consider.
"Even after a positive verdict, there might still be misconceptions and lack of awareness about LGBTQ rights. Continue to conduct awareness campaigns, workshops and seminars to educate the public about the implications of the verdict and the broader LGBTQ rights movement," said Saha. "Strengthen support systems for LGBTQ individuals, especially those who might face backlash or discrimination from their families or communities. Offer counseling, mental health services and safe spaces to help individuals navigate challenges that might arise post-verdict."
Saha told the Blade that cultural sensitivity in the country needs to be taken into account if the Supreme Court rules in favor of marriage equality. He said monitoring the verdict's implementation and its impact on the ground is essential.
"Holding institutions accountable for any failures in upholding the rights granted by the verdict," said Saha. "Provide legal assistance to LGBTQ couples who may face challenges related to documentation, inheritance rights and other legal aspects that might arise due to the new legal status of their marriages."
Shyam Konnur, managing director of Pune-based Mist LGBTQ Foundation, agreed the marriage equality ruling will have a big impact in India.
Konnur said the decision would open more doors, build hope within the community and encourage more queer people to be free, which in turn, would help in creating more awareness and allow NGOs to do more in terms of creating a safer environment for LGBTQ and intersex Indians. Konnur, however, said it is not enough.
"I believe that marriage equality is just the start," said Konnur. "The LGBTQ community in India doesn't have any rights that other citizens enjoy. Whether or not the marriage equality case is in our favor, I believe we need to fight for non-discriminatory laws for the LGBTQ community. Every day we hear about a case where an LGBTQ person is denied of something just because they belong to the community."
Konnur noted India's LGBTQ and intersex community fights discrimination based on their gender expression every day in terms of how they dress, and pointed out legal assistance remains out of reach for most of them. The lack of mental health support tailored to queer people, along with navigating the country's health care system and finding a gender-neutral restroom they can use without harassment are additional hurdles. 
Ankush Kumar is a freelance reporter who has covered many stories for Washington and Los Angeles Blades from Iran, India and Singapore. He recently reported for the Daily Beast. He can be reached at [email protected]. He is on Twitter at @mohitkopinion. 
India court seeks advice to make police more responsive to LGBTQ people
Country awaiting historic marriage equality ruling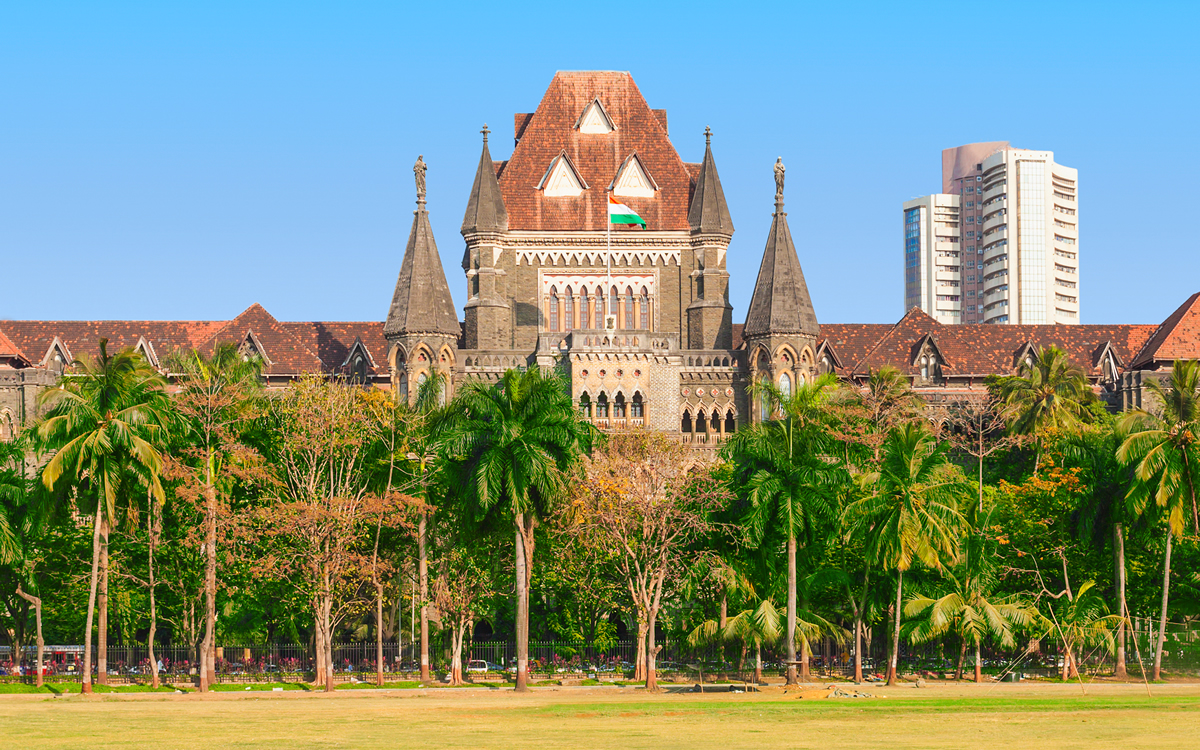 India in its post-independence constitution promised "equality" to every citizen. The country's Supreme Court in 2018 decriminalized consensual same-sex sexual relations, but it still has a long way to go. 
The Bombay High Court, the highest court in Maharastra state, on Aug. 11 called for suggestions on how to make police officers more sensitive to the LGBTQ and intersex community. A division bench at the Bombay High Court was hearing a petition that a same-sex couple who requested police protection from their family filed.
The court asked for responses from the Mumbai police and prison authorities on how an amendment could be made to the Maharashtra Police Manual to sensitize cops in dealing with LGBTQ people.
"If two individuals want to live together, the police cannot interfere with them. Constitutional morality has to prevail over collective morality," said Vijay Hiremath, a lawyer who was appearing for the petitioners.
Even though the Supreme Court ruled there should not be any discrimination against LGBTQ and  intersex people in 2018, the community still faces social discrimination and harassment around the country. Four LGBTQ people in 2022 filed a police complaint against the police in Tripura state after they faced harassment and were detained for the entire night.
R Nazriya, a transgender police officer, in May claimed she faced harassment at work, even though an inquiry against her alleged harasser had begun. Sanjit Mondal, a gay man, in July 2020 claimed two civic police volunteers on motorbikes harassed him while he was returning home from visiting a friend in Kolkata, the capital of West Bengal state.
The Madras High Court, the highest court in the Tamil Nadu state, last year directed the state police to refrain from harassing LGBTQ and intersex activists, NGOs and community members. The court ordered a specific clause need to be added to the Police Conduct Rules, which punish officers who harass the members of the LGBTQ and intersex community, NGO employees and activists.
Following the Madras High Court ruling, the Tamil Nadu government introduced an amendment to the Tamil Nadu Subordinate Police Officers' Conduct Rules and made harassment of LGBTQ and intersex individuals by the state police a punishable offense.
Hiremath told the Bombay High Court on Aug. 11 that Tamil Nadu prisons were conducting sensitization programs after the Madras High Court issued a directive.
The Bombay High Court's division bench noted the plaintiffs' documents were not only about police sensitization, but also included prison.
"[The] jail manual should be changed, keeping the LGBTQIA community in mind," said Jaya, the general manager for Sahodaran, an NGO focusing on spreading awareness on sexual healthcare, mental well-being and helping people come out easily. "We need to sensitize police about LGBTQ community."
While talking to the Washington Blade, Dinesh Chopade, associate advocacy director at Humsafar Trust, a Mumbai-based NGO that works to promote LGBTQ and intersex rights, reacted to the Bombay High Court's ruling and said it's a welcoming step, but the 2018 decriminalization judgment also mentioned that government authorities should be more responsive to LGBTQ and intersex issues.
"One of the recommendations of the Supreme Court was to sensitize government authorities on the LGBTQ community. This is the direction, the Supreme Court had given to the center and the state government, but unfortunately, none of the states have taken the initiative," said Dinesh. "We have taken the responsibility as a community-based organization, and we conduct sensitization training in police training academies. We have conducted training in Delhi, Nashik and Mumbai."
Chopade further said his organization is not waiting for government or any court orders to sensitize police across the country on LGBTQ and intersex issues. Chopade also said the Bombay High Court order would certainly create an impact and put pressure on government authorities to take this on a priority basis.
The Bombay High Court has directed the Inspector General (of Prisons) to be made a defendant in the petition.
Anjali Gopalan, a representative of Nirangal, an NGO based in Tamil Nadu that focuses on changing the social status and discrimination against people from all sexual minorities, genders, and sex workers in the state, told the Blade it is a good move to remove any discrimination that exists against the LGBTQ and intersex community.
"People from the community don't have the same rights as all other citizens of the country," said Gopalan. "Government authorities, health care workers, teachers including police should be sensitized. Sensitization is critical."
Ankush Kumar is a freelance reporter who has covered many stories for Washington and Los Angeles Blades from Iran, India and Singapore. He recently reported for the Daily Beast. He can be reached at [email protected]. He is on Twitter at @mohitkopinion.