Bill to ban healthcare for transgender youth defeated in La. Senate
'This is a powerful win for transgender children'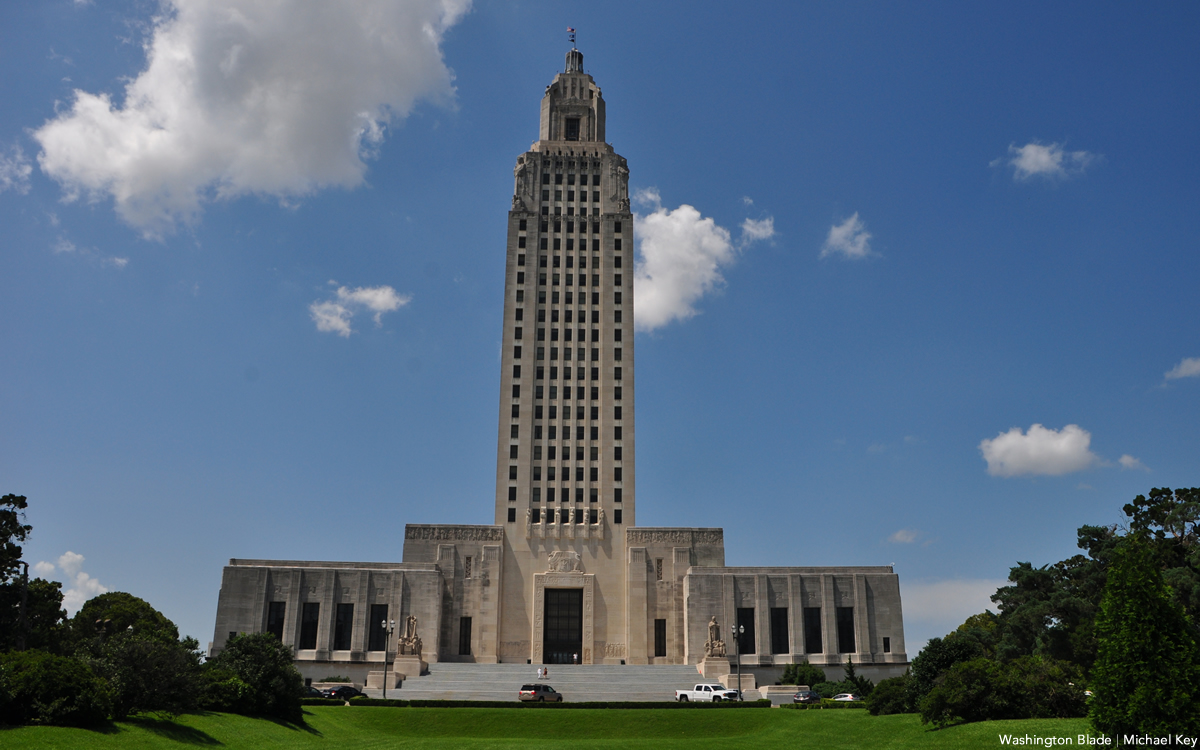 House Bill 648, a bill that would have banned gender-affirming care for transgender children in Louisiana was defeated by the Senate Health and Welfare Committee's vote effectively killing the bill for this legislative session.
"The Senate Health and Welfare Committee has chosen to protect Louisiana's transgender children by rejecting HB 648. This is a powerful win for transgender children and their families. We lift up and celebrate the incredible families, advocates, providers and lawmakers who worked to stop this dangerous bill that targeted transgender children and stripped rights from their parents," a spokesperson for the American Civil Liberties Union of Louisiana said in a statement.
"The fight to protect the rights of transgender children and their families is far from over. But make no mistake, as states across the country pass harmful bills that mirror HB 648, today's committee vote matters, and sends a powerful message that will be heard nationwide."
The committee hearing room was filled to nearly over capacity with trans Louisianians, their supporters and allies. According to WNNO in New Orleans: The committee killed the bill in a narrow 5-4 vote mostly split along party lines after hours of emotional testimony and contentious debate in the packed room. Republican Committee Chair Fred Mills, of Parks, joined Democrats in opposition.
During the at times contentious debate, anti-trans opponents and Republican lawmakers, including state Rep. Michael "Gabe" Firment (R-Pollock), the legislation's author, repeatedly referred to gender-affirming care and surgery for trans minors as a "mutilation" of children's bodies. They also claimed these treatments are "experimental."
Dr. Quentin Van Meter, a pediatric endocrinologist from Atlanta, told the panel, "We are flying an airplane while we build the airplane," while others backing the bill rejected the that banning gender-affirming care would lead to worse mental health conditions for minors.
Opponents pointed out that children's inability to make significant life decisions and because of that, legally minors cannot purchase alcohol or get a tattoo, there's no reason to allow them to transition.
A trans advocate, Dr. Clifton Mixon, a Louisiana psychologist who works with trans youth in the state, rebuked the idea that doctors are mutilating children's genitalia. In his testimony, he also pointed out how rarely these procedures occur in the state: From 2017-2021, there weren't any gender-affirming surgical procedures performed on minors in Louisiana, according to a Louisiana Department of Health study published in 2022.
WNNO noted that state Sen. Jay Luneau (D-Alexandria) said he was concerned that the bill would take away parental rights and called the bill "a solution looking for a problem."
Luneau said he believes every person who testified, including those that are happy with and those who regret their decision to transition. But lawmakers cannot legislate individual's decisions, he said.
Luneau made the motion to defer the bill. The decision came down to Mills, who expressed his trust in science and health care providers before joining Democrats in opposition.
"I guess I've always believed in my heart of hearts that a decision should be made by a patient and a physician," Mills said.
Louisiana lawmakers reject 'Don't say gay' bill
Measure opposed by state groups, Governor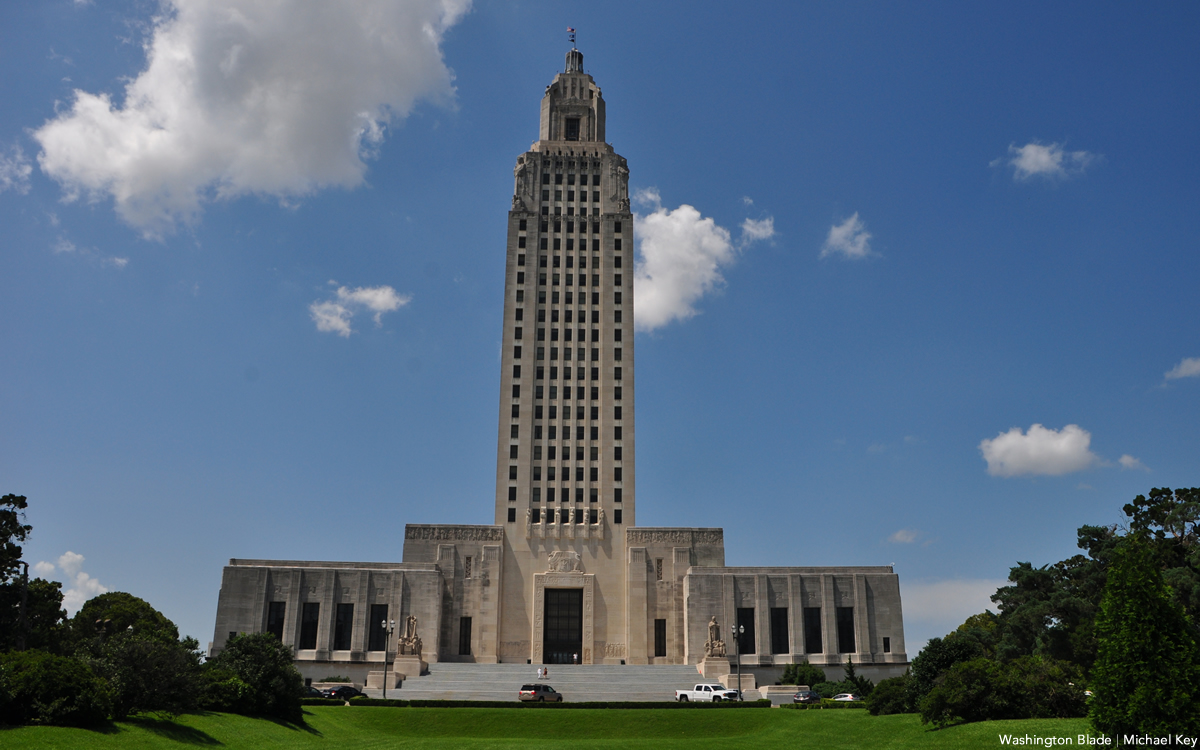 A sweeping bill that would bar school employees from discussing sexual orientation or gender identity in K-12 classrooms in the state was killed in the Louisiana House Education Committee Tuesday.
House Bill 837, introduced by state Representative Dodie Horton, (R-District 9-Bossier) would enact a law that:
No teacher, school employee, or other presenter shall cover the topics of sexual orientation or gender identity in any classroom discussion or instruction in kindergarten through grade eight.
No teacher, school employee, or other presenter shall discuss his own sexual orientation or gender identity with students in kindergarten through grade twelve.
Horton, speaking with ABC News' Baton Rouge affiliate WBRZ-2, at the time she introduced the legislation told the station; "I wasn't aware of the need [for this legislation] until I looked at some things on Twitter and Facebook," Horton told WBRZ Thursday. "It just solidified for us to protect our Louisiana children, as well."
"I started to pray about how we could protect our children here from inappropriate conversations until they are able to dissect it and old enough to understand it," Horton explained. "I talked to my pastor and he challenged me and said, 'we definitely need to do this.'"
This legislation follows passage of a similar bill in Florida and efforts in Virginia, Tennessee and Georgia and 16 other states in at least 40 bills have been introduced to ban classroom discussion of LGBTQ+ people which opponents charge leads to erasure of LGBTQ+ identity and increased risks of suicide by LGBTQ+ youth.
Passage was opposed by LGBTQ+ advocacy groups as well as Democratic Louisiana Governor John Bel Edwards whose office had released a statement:
"Some of the bills being brought up this session do nothing to make lives better. Nothing to continue moving us forward. They only serve to divide us. And frankly, some are reminiscent of a dark past that we should learn from, not relive."