Pocan condemns House GOP's anti-LGBTQ markup of military appropriations bill
'At some point anti-woke is also anti-sane, and we look ridiculous'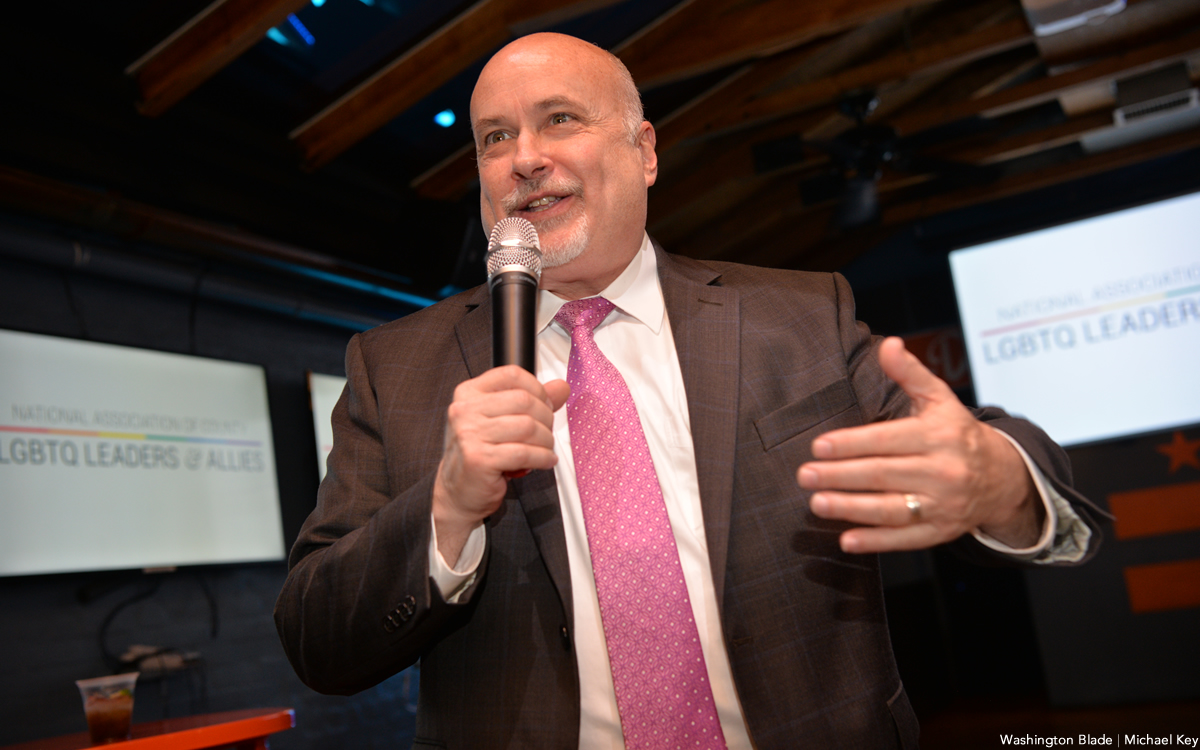 U.S. Rep. Mark Pocan (D-Wis.) condemned his Republican colleagues' inclusion of anti-LGBTQ provisions in a markup on Tuesday of the Fiscal Year 2024 Military Construction and Veterans' Affairs appropriations bill.
The congressman, who chairs the Congressional Equality Caucus and serves on the House Appropriations Committee, told the Washington Blade in a written statement, "Republicans are hell-bent on attacking the LGBTQ+ community," adding that Tuesday's markup was "no different."
"Republicans adopted an amendment to deny access to medically necessary care to transgender veterans, prohibit pride flags from being flown at VA facilities, and even allow discrimination against LGBTQ+ people," Pocan said.
"Everyone, especially our veterans who fought and served this country, should have the freedom to access the care and services they need—free from discrimination," he said.
"There are 1 million gay and lesbian veterans and more than 130,000 transgender veterans. LGBTQ+ veterans have served our country with honor, but today, Republicans demonstrated they have no interest in honoring LGBTQ+ veterans' service," Pocan said.
In Committee, Pocan took aim at his Republican colleagues.
"Most of the other provisions in this amendment have very little to do with a MilCon bill," such as the Republican members' language "about abortion and gender affirming care, diversity, equity, and inclusion, and apparently, the fear of some cloth — banning pride flags at our veterans facilities across the country," the congressman said.
"At some point anti-woke is also anti-sane, and we look ridiculous," Pocan said. "There is an article in Newsweek magazine in the last 48 hours talking about how all of this anti LGBTQI+ stuff that is going on is exactly out of Vladimir Putin's playbook."
"What we need to remember is there are 65,000 Active Duty people in the military right now who identify as LGBTQI+, a million veterans who have served our country who identify as that," the congressman said, adding that "we should be saying 'thank you.'"
Former House Speaker Kevin McCarthy to leave Congress
California congressman to resign at the end of this month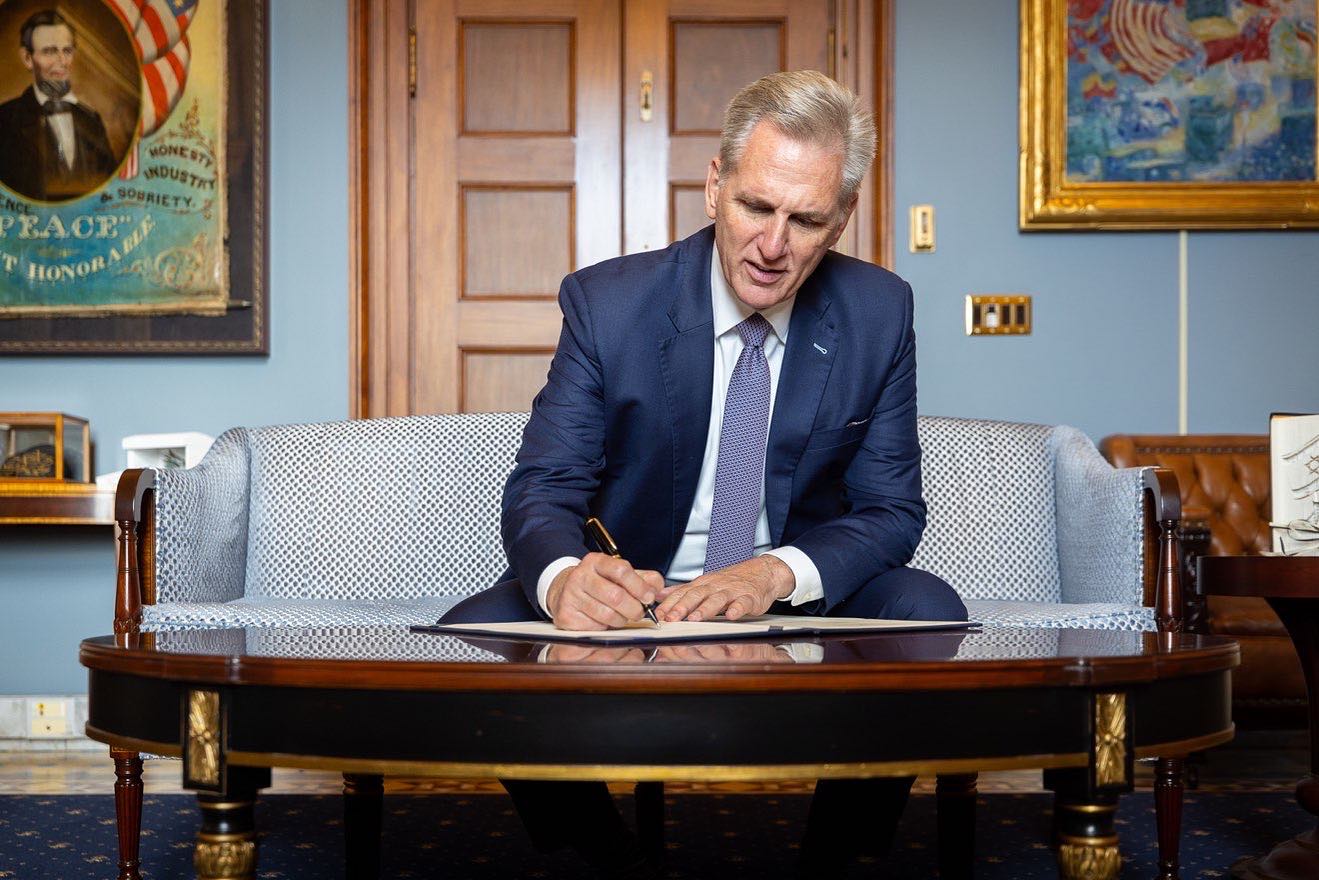 U.S. Rep. Kevin McCarthy (R-Calif.), who was dethroned from the speakership by ultraconservative members of his party in October, announced in a Wall Street Journal op-ed Wednesday that he will resign from Congress at the end of this month.
The congressman pledged to "serve America in new ways," writing "I will continue to recruit our country's best and brightest to run for elected office," adding, "The Republican Party is expanding every day, and I am committed to lending my experience to support the next generation of leaders."
The move puts additional pressure on Speaker Mike Johnson (R-La.), who was elected following McCarthy's ouster and who is now charged with leading a fractious GOP conference that was already operating with a razor-slim majority.
Now, House Republicans might have only three votes to spare before they must seek help from Democrats to pass measures.
Far-right U.S. Rep. Marjorie Taylor Greene (R-Ga.), a McCarthy ally who has repeatedly criticized her colleagues for toppling his speakership and, last week, for voting to expel disgraced former GOP congressman George Santos, posted about Wednesday's news on X.
Well..

Now in 2024, we will have a 1 seat majority in the House of Representatives.

Congratulations Freedom Caucus for one and 105 Rep who expel our own for the other.

I can assure you Republican voters didn't give us the majority to crash the ship.

Hopefully no one dies.

— Rep. Marjorie Taylor Greene🇺🇸 (@RepMTG) December 6, 2023
Meanwhile U.S. Rep. Matt Gaetz (R-Fla.), the Republican firebrand congressman who filed the motion to take the speaker's gavel from McCarthy, posted one word minutes after the news broke: "McLeavin.'"
McCarthy has served in the House since 2007.
Santos expelled from Congress
Gay Republican indicted on 23 federal charges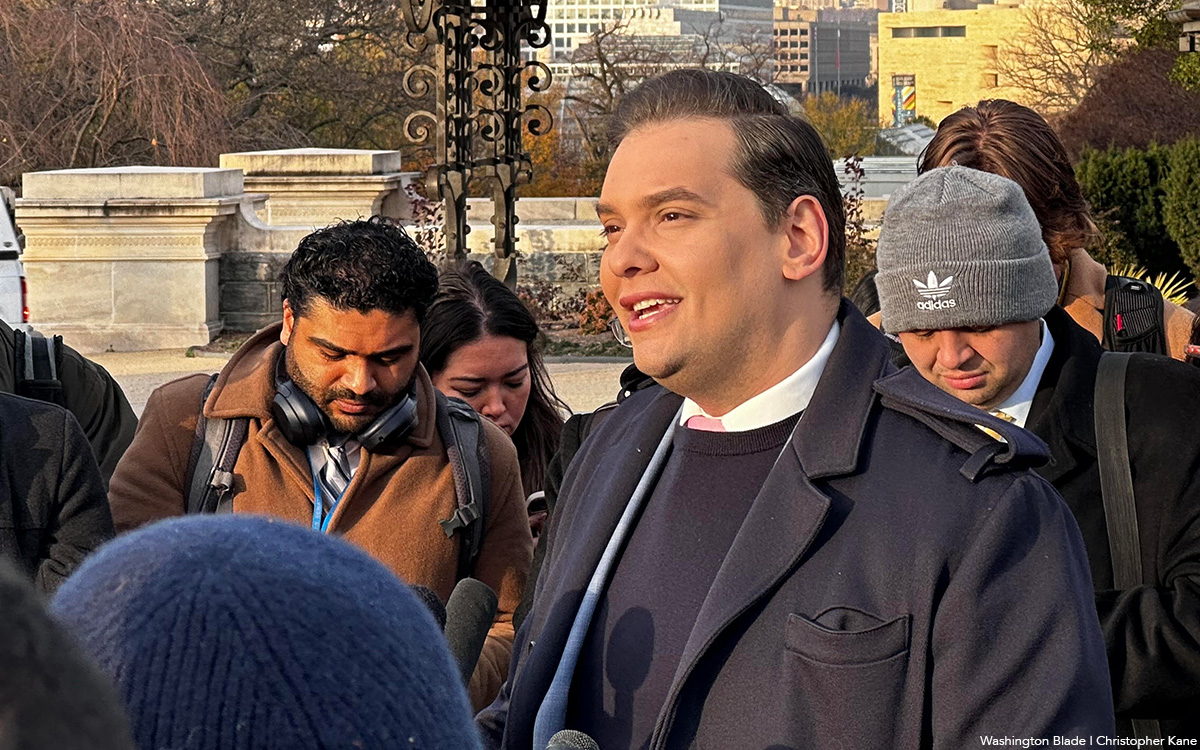 Lawmakers on Friday voted 311-114 to expel embattled U.S. Rep. George Santos (R-N.Y.) from Congress, exceeding the two-thirds majority needed for the resolution to pass with two members voting present.
The third vote to expel the congressman comes after a 56-page report by the U.S. House Ethics Committee found Santos had siphoned campaign contributions to shop at luxury retailers like Hermes and for purchases at OnlyFans, a site used primarily by sex workers who produce pornography.
During the previous votes to expel Santos, critical numbers of members from both parties voted "nay" for fear that it would set a dangerous precedent in the absence of a guilty verdict from a court of law or the committee.
Members who debated the expulsion resolution on the House floor Friday mentioned the many scandals that have enveloped Santos from the time he began serving in January, such as the revelations that he had lied on the campaign trail about having Jewish heritage, ties to the Holocaust, and a parent who was at the World Trade Center on Sept. 11.
"George Santos is a liar — in fact, he has admitted to many of them — who has used his position of public trust to personally benefit himself from Day 1," said U.S. Rep. Anthony D'Esposito, another Republican from New York.
The number and nature of those lies, along with the allegations of financial malfeasance, made Santos a pariah, as well as a liability for Republicans in vulnerable districts, particularly in neighboring parts of New York.
Politico congressional reporter Olivia Beavers posted a photo on X of members talking to news cameras, captioned "NY Rs taking a victory lap."
NY Rs taking a victory lap pic.twitter.com/lVl55UmU3g

— Olivia Beavers (@Olivia_Beavers) December 1, 2023
Democratic New York Gov. Kathy Hochul will now schedule a special election to replace Santos, with her party privately lining up behind Thomas Suozzi, who held the seat from 2017 to 2023 and who last year defended Florida's "Don't Say Gay" law, calling the measure prohibiting classroom discussion of sexual orientation and gender identity "reasonable" and "common sense."
Separately, Santos is facing a 23-count indictment for alleged financial crimes that was brought by the U.S. Attorney's Office for the Eastern District of New York.
He walked out of the chamber before Friday's vote was finalized, stepping into a waiting car as he told reporters "Why would I want to stay here?" and "To hell with this place."
Santos won't seek reelection after House Ethics report
Federal authorities have indicted embattled gay N.Y. Republican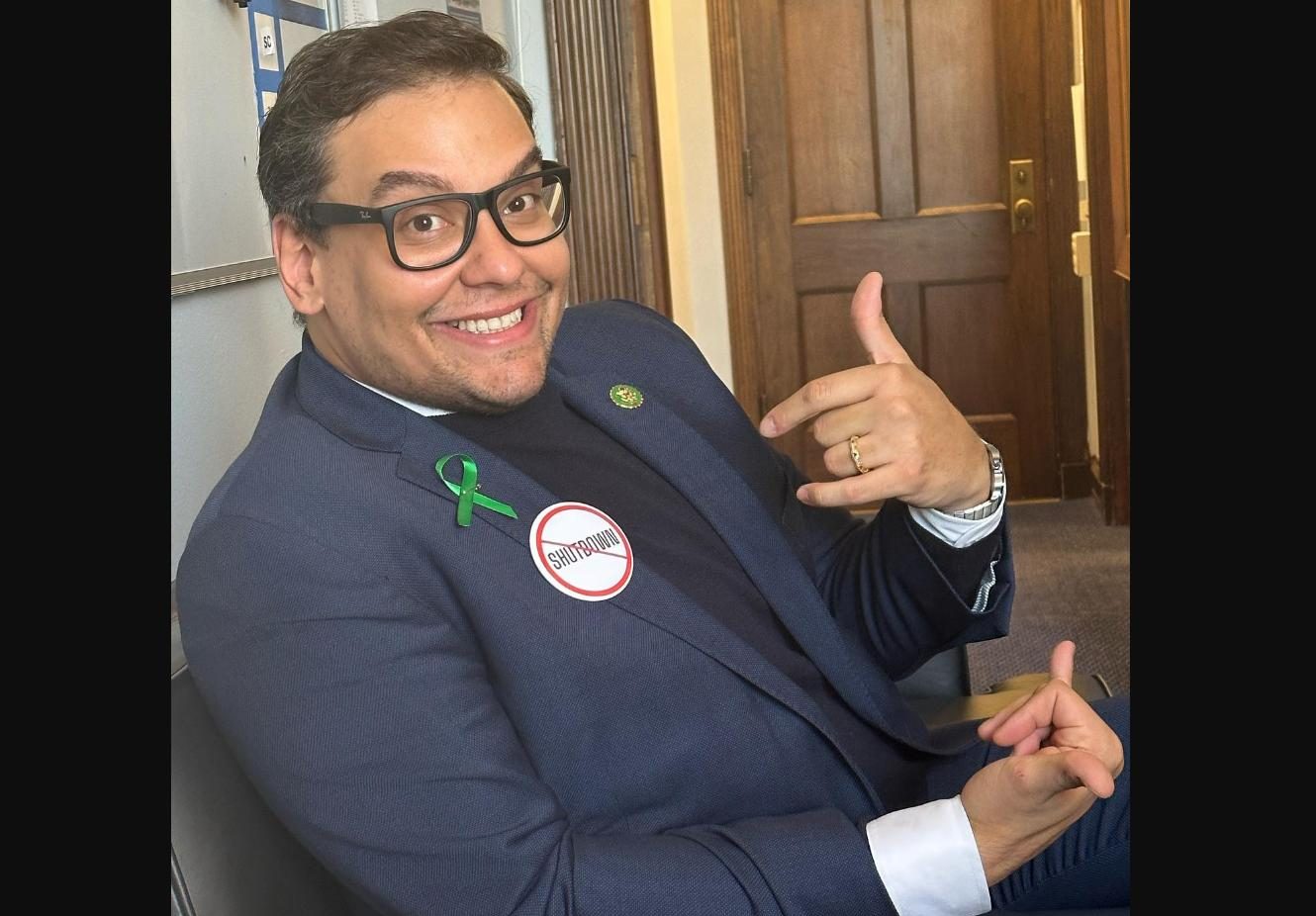 Following the publication of a report by the U.S. House Ethics Committee, which found he had misused campaign funds for luxury personal purchases and OnlyFans content, U.S. Rep. George Santos (R-N.Y.) announced on Thursday that he will not seek reelection next year.
The Investigative Subcommittee found "substantial evidence" that the embattled congressman "caused his campaign committee to file false or incomplete reports with the Federal Election Commission; used campaign funds for personal purposes; engaged in fraudulent conduct in connection with RedStone Strategies LLC; and engaged in knowing and willful violations of the Ethics in Government Act as it relates to his Financial Disclosure (FD) Statements filed with the House," according to a statement released by its chair, U.S. Rep. Michael Guest (R-Miss.) and ranking member, U.S. Rep. Susan Wild (D-Pa.).
The report reveals contributions from two supporters totaling $50,000 were wired to RedStone, a company owned and operated by Santos, and then transferred to his personal bank account and "used to, among other things: pay down personal credit card bills and other debt; make a $4,127.80 purchase at Hermes; and for smaller purchases at OnlyFans; Sephora; and for meals and for parking."
Pursuant to issuance of the report, the Ethics Committee voted unanimously to "refer the substantial evidence of potential violations of federal criminal law to the Department of Justice for such further action as it deems appropriate."
Santos responded with a post on X decrying the report as a "disgusting politicized smear." The congressman added, "I will however NOT be seeking re-election for a second term in 2024 as my family deserves better than to be under the gun from the press all the time."
If there was a single ounce of ETHICS in the "Ethics committee", they would have not released this biased report. The Committee went to extraordinary lengths to smear myself and my legal team about me not being forthcoming (My legal bills suggest otherwise).

It is a disgusting…

— George Santos (@MrSantosNY) November 16, 2023
The Washington Post reported on Thursday that Guest has plans to introduce a motion to dismiss Santos from Congress on Friday morning, which could be considered by the House upon return from the Thanksgiving holiday break on Nov. 28.
Efforts to expel him earlier this month failed when a group of Republican and Democratic members voted against the resolution, many claiming the move — in the absence of a criminal conviction in a court of law and before the committee had released findings from its report — would set a dangerous precedent.
In October, Santos was handed a 23-count superseding indictment from prosecutors with the U.S. Attorney's Office for the Eastern District of New York, which contains a range of criminal charges from wrongful unemployment benefits claims to identity theft.