Pride flags vandalized at Stonewall National Monument
NYPD investigating incident as hate crime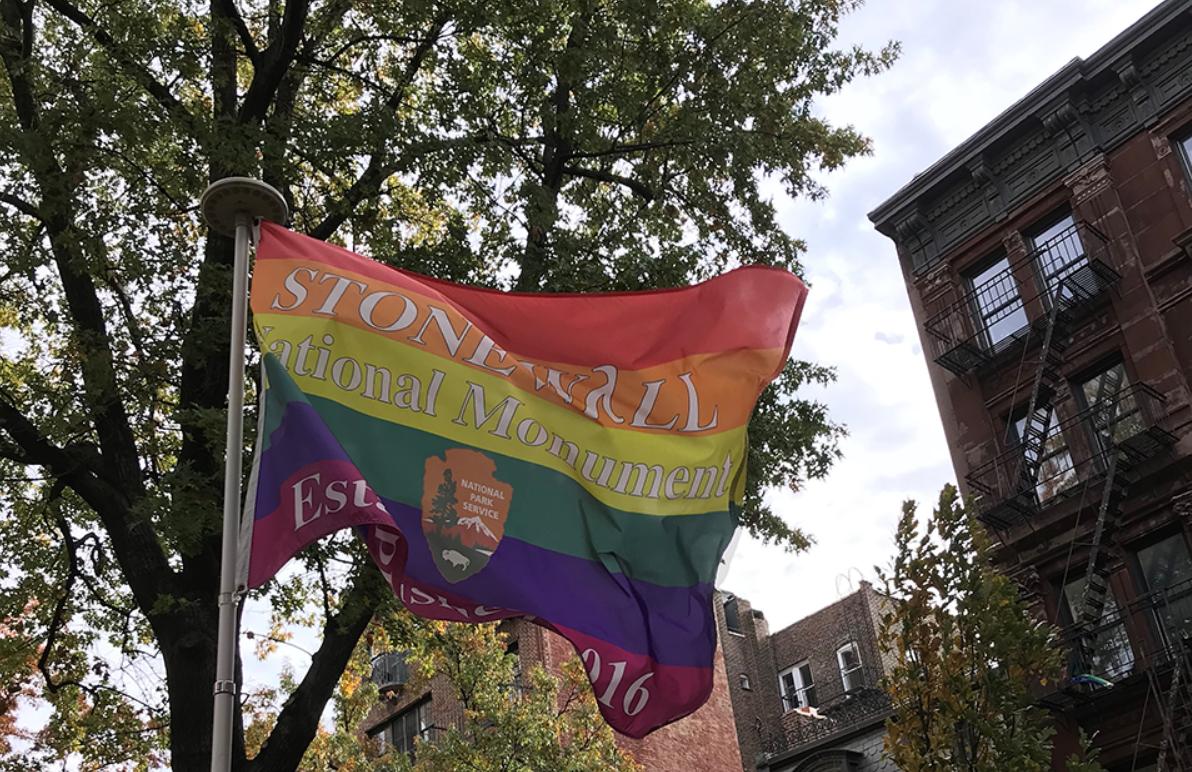 During Pride month every June, Stonewall National Monument volunteers put up 250 LGBTQ Pride flags on the black iron decorative picket fence that rings the Christopher Street park.
On Sunday, the volunteers found at least 70 of those flags torn down and damaged in what the New York Police Department's Hate Crimes Task Force is investigating as a hate crime.
The Stonewall National Monument, the first U.S. national monument dedicated to LGBTQ history, was dedicated in 2016. It encompasses a park across the street from the Stonewall Inn, a bar where patrons fought back against a police raid on June 28, 1969, and helped spark the contemporary LGBTQ rights movement.
According to park volunteer Steven Menendez, speaking with WNYW in New York, flags are often pulled off the railing by partygoers late at night. But when Menendez woke Sunday morning and arrived he found 68 flags damaged — including 33 broken in one section — he said he was alarmed.
"We have so much hatred and anger in the air right now," Menendez told WNYW. "We really need to reverse that and replace it with love compassion and acceptance."
Related:
Pride flags ripped down at Stonewall National Monument:
Teenager charged with hate crime in murder of O'Shae Sibley
NYC mayor thanked 'everyday New Yorkers' for helping identify suspect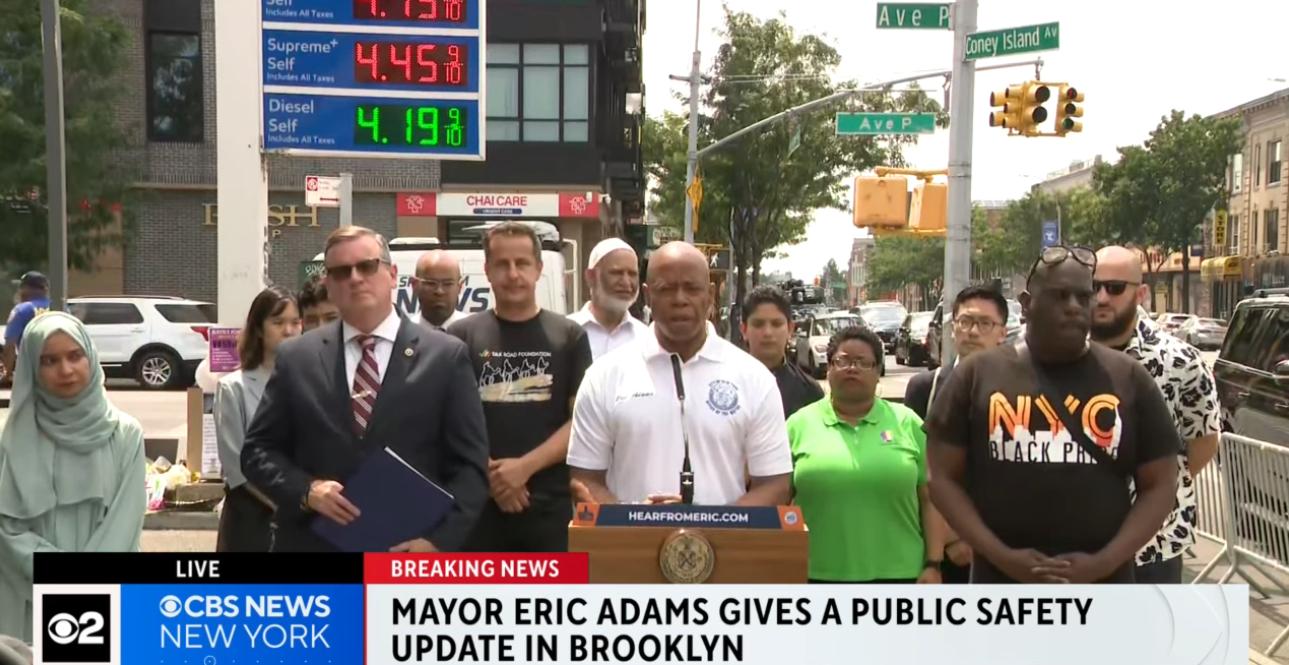 The 17-year-old suspected of fatally stabbing of Black queer dancer O'Shae Sibley a week ago, has been charged with murder as a hate crime and criminal possession of a weapon. New York City Mayor Eric Adams, New York Police Department officials and community leaders spoke at a public press conference held at the location of the deadly stabbing in Brooklyn's Midwood neighborhood detailing the charges brought in the case.
Adams told those gathered that "[Sibley's] parents have lost a child in something that was clearly a hate crime." The mayor then thanked the NYPD reflecting that the apprehension of the teenager was made possible by the contributions of "everyday New Yorkers" in aiding the NYPD with information and tips.
The mayor then addressed the fact that initially it seemed "that the hate was coming from the Muslim community against the LGBTQ+ community — that was in fact not true," Adams said. "These are both important communities in the City of New York, they contribute to the community, … and both are against any level of hate." He then pointed out that both of those minority communities have been targeted by hate. "They have been united in fighting any form of hate in this city," the mayor added.
"This is a city where you are free to express yourself, and that expression should never end with any form of violence," Adams said.
After the mayor's remarks, NYPD Assistant Chief of the Detective Bureau Joseph E. Kenny took to the podium and summarized the case facts.
"As the group began to yell at Mr. Sibley and his friends, they began to call them derogatory names and used homophobic slurs against him," Kenny said." They also made anti-Black statements, all while demanding that they simply stop dancing."
"This encounter lasts for approximately four minutes, when the victim and the known perpetrator come together," Kenny continued. "This perpetrator retreats away from Mr. Sibley, while striking him one time with a sharp object, piercing his chest and damaging his heart. Mr. Sibley falls to the sidewalk while the perpetrator flees the scene in a Toyota Highlander."
Kenny noted the 17-year-old suspect's identification happened "quickly," saying he lives in Brooklyn and is a student at a "nearby high school."
Kenny said that the apprehension was a joint effort by NYPD's fugitive task force and the U.S. Marshal's Fugitive Regional Task Force. The 17-year-old was charged under New York Penal Law § 125.25: Murder in the second degree with a hate crime enhancement, he's also being charged with criminal possession of a weapon and has been remanded into custody.
Related:
Officials update on investigation into death of O'Shae Sibley:
NYPD: Person of interest in O'Shae Sibley's murder in custody
Black queer dancer killed at Brooklyn gas station while vogueing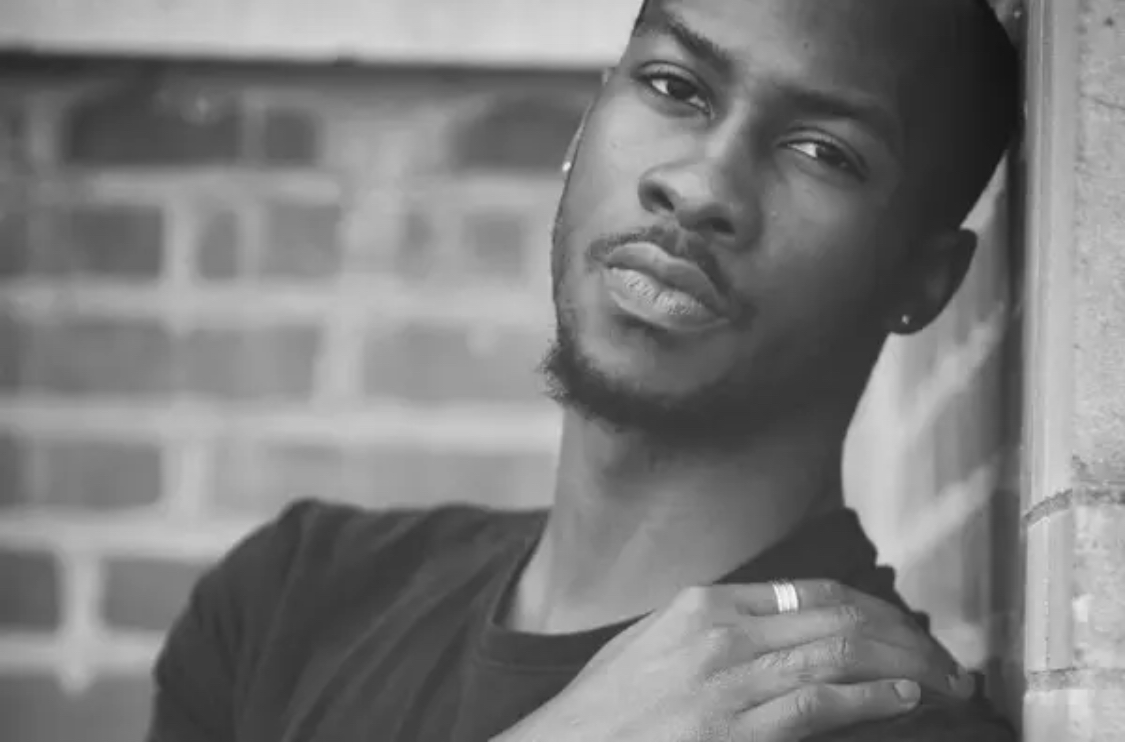 The New York Police Department confirmed that they have a "person of interest" in custody in the stabbing death of 28-year-old Black queer dancer O'Shae Sibley last weekend at a Brooklyn Mobil convenience store and gas station. An NYPD spokesperson told the Washington Blade that no charges have been made yet.
The NYPD's 66th Precinct homicide investigators along with detectives from the NYPD Hate Crime Task Force had been searching for a 17-year-old suspect, who had been seen on surveillance video footage arguing with the victim prior to Sibley being stabbed. The police spokesperson would not confirm if the person in custody is the suspect detectives were searching for.
The arrest was also confirmed by New York City Councilmember Inna Vernikov, whose district includes the convenience store and gas station in the Midwood neighborhood where Sibley was murdered.
The suspect in the fatal stabbing of O'Shae Sibley in my district last Saturday night just turned himself in to the @NYPD61Pct & is now in their custody. Wishing the family peace during this difficult time & hoping for swift justice & serious consequences for the perpetrator. https://t.co/q2R4SzueAP

— Councilwoman Inna Vernikov (@InnaVernikov) August 4, 2023
According to witnesses and the NYPD, Sibley and a group of his friends performed an impromptu voguing dance session while refueling after a day trip to the Jersey Shore. The teenage suspect and several others had emerged from the convenience mart and engaged Sibley using profanities and homophobic epithets.
It was later disclosed to the media that Sibley and the group of his friends were dancing to Beyoncé's "Renaissance" album, a fact noted by the 41-year-old singer-songwriter who paid tribute to the dancer on her website.
"The choruses of Big Apple Performing Arts (BAPA) including the New York City Gay Men's Chorus, Youth Pride Chorus, and Tonewall are deeply saddened and outraged by the tragic killing of O'Shae Sibley, a 28-year old Black gay man who was murdered at a Mobil gas station in Brooklyn for simply voguing. Vogue is a beautiful style of dance with origins in the queer community of color," NYCGMC Chair Troy Blackwell said in a statement released Friday.
"O'Shae was a shining light to his family and friends, especially those in the dance community. Everyone should be able to exist and artistically express themselves without fear of harm. This is why the choruses of BAPA not only strive to cultivate a safe space for artists, but combat homophobia through music and advocate for protections for LGBTQ people," Blackwell continued.
"This hate crime is part of a pattern of physical violence that continues to disproportionately impact members of the LGBTQ community. An attack against one of us is an attack against all of us and in times of tragedy, silence is not an option. It never has been and never will be. We stand in solidarity with New York City's LGBTQ community and demand justice for O'Shae," he added.
The dancer's death is being investigated as a potential bias crime and occurs as GLAAD and the Anti-Defamation League's Center on Extremism report there were 145 incidents of anti-LGBTQ violence, harassment and vandalism during Pride month this year in the U.S.
Black queer dancer murdered in NYC
NYPD investigating O'Shae Sibley's death as a hate crime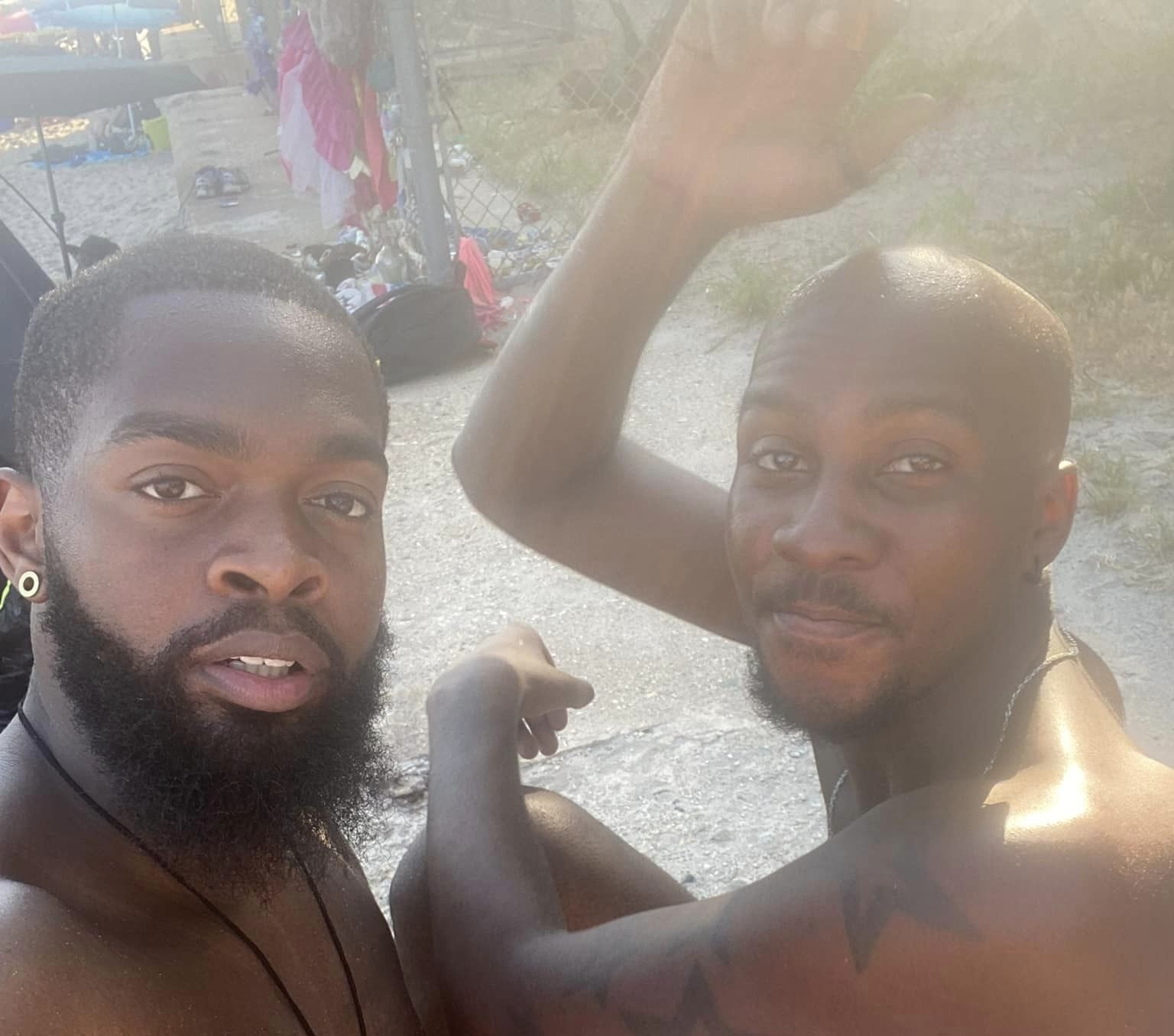 A professional Black queer dancer was murdered just after 11 p.m. Saturday night during a confrontation with a group of young Muslim men in the Midwood neighborhood of Brooklyn at a Mobil convenience store and gas station.
The New York Police Department's 66th Precinct homicide investigators, along with detectives from the NYPD Hate Crime Task Force, are searching for a teenage suspect seen in surveillance video footage arguing with the victim, O'Shae Sibley, 28.
According to witnesses and the NYPD, Sibley and a group of his friends performed an impromptu voguing dance session while refueling after a day trip to the Jersey Shore. The teenage suspect and several others had emerged from the convenience store and engaged Sibley using profanities and homophobic epithets.
Witnesses told investigators that the group of young Muslims had told Sibley and his group that their voguing dance was offensive to their religion.
On the surveillance video footage the ensuing physical altercation is shown with the rapid departure of the suspect and his group. The NYPD said medics rushed the dancer to Maimonides Medical Center with a stab wound to the chest, but he succumbed to his injuries en route and was dead upon arrival.
Prominent Black director and choreographer Kemar Jewel, who had worked with Sibley since he was a teenager, posted his tribute, expressing grief over the killing on Facebook.
"Over the weekend, my nephew O'Shae (Sage) was murdered due to a hate crime. A group of men killed him for being gay. Once I got the call that he didn't make it to the hospital, I felt my soul leave my body.
I met O'Shae when he was 16-years-old. He was a bright eyed and goofy young man who had talent beyond anything I'd seen before. He could sing, he could do hip hop, jazz, ballet, tap anddddddd he was an incredible voguer! That's how we became close.
We both were immersed in the arts and wanted to step into ballroom, so we joined the ballroom scene at the same time and was in our first house together. In addition to Ballroom, O'Shae was a staple in the Philly dance community and was even apart of Philadanco (The Philadelphia Dance Company.)
Since O'Shae was so talented, I always jumped at the chance to put him in shows and productions to show off his talents. If you know me, my career took off because of my ballroom-related music videos. Out of the eight videos I've done in my career, O'Shae has starred in six of them! O'Shae also has choreographed and assisted me on several live productions, including choreographing the first ever Black Queer Sondheim show I did.
If you know me, you know that I'm not connected to my biological family, and O'Shae was one of the closest things to family that I ever had. We checked on each other. We loved each other and we were always there when the other needed it. We were invested in each other's wellbeing and growth and I knew that we were bonded together forever. To add the cherry on top, a few years ago, we found out that we were ACTUALLY RELATED because his biological cousin was married to my uncle. I remember O'Shae's face when he found out, he was so happy that a bond that was made up was now cemented in real life.
Anyone who ever met O'Shae was very blessed to know him. He was funny, unique, charismatic and always knew how to have a good time. Most importantly, he loved HARD!!! He went above and beyond for his loved ones and made sure no one was ever sad around him. As I write this, tears are running down my face thinking about his beautiful smile and his child-like energy. I can't believe that I have to live the rest of my life without hearing him calling me 'Uncle' in one of his funny voices.
O'Shae, I love you with every bone in my body, I'm so sorry that this world and its hatred has taken you away from us way too soon. I promise you I'll make sure your memory will live on in the hearts and minds of everyone I come across. I'll tell your stories! I'll speak your name and I'll make sure that every Black queer artist I meet knows that I am who I am because you poured into me and believed in me, even when no one else did.
Rest in Peace.
Rest in Paradise.
Rest in Power."
Sibley had performed at Lincoln Center as part of an all-queer dance group in Jacolby Satterwhite's dreamlike digital media exhibit "An Electric Dance to the Movement of Time" in 2022.
The New York Daily News reported that Jewel notably featured Sibley in his 2021 video "Soft: A Love Letter to Black Queer Men," a nearly seven-minute performance that the Brooklyn dancer co-choreographed, which uses the art of contemporary dance to portray black feminine energy.
"He really, really loved Soft," said Jewel. "He helped to talk me through it and breath life into it."
Jewel told the Daily News that Sibley moved to New York from Philadelphia three years ago, shortly after he did, because he enjoyed the city's 24-hour vibrancy. He said that Sibley had the gift of making people happy.
"He was goofy and funny and full of life and energy. And he always knew how to make people smile. I think that those are his best attributes — that he made everyone smile."
Sibley also liked to share his enthusiasm and his gift for dance.
"He also volunteered at dance studios to help teach folks. He volunteered at youth centers and he offered free classes and stuff. He definitely loved to give back."