Rorschach play follows boozy journey of bisexual singer Angel
'Angel Number Nine' to premiere July 7 in unlikely locale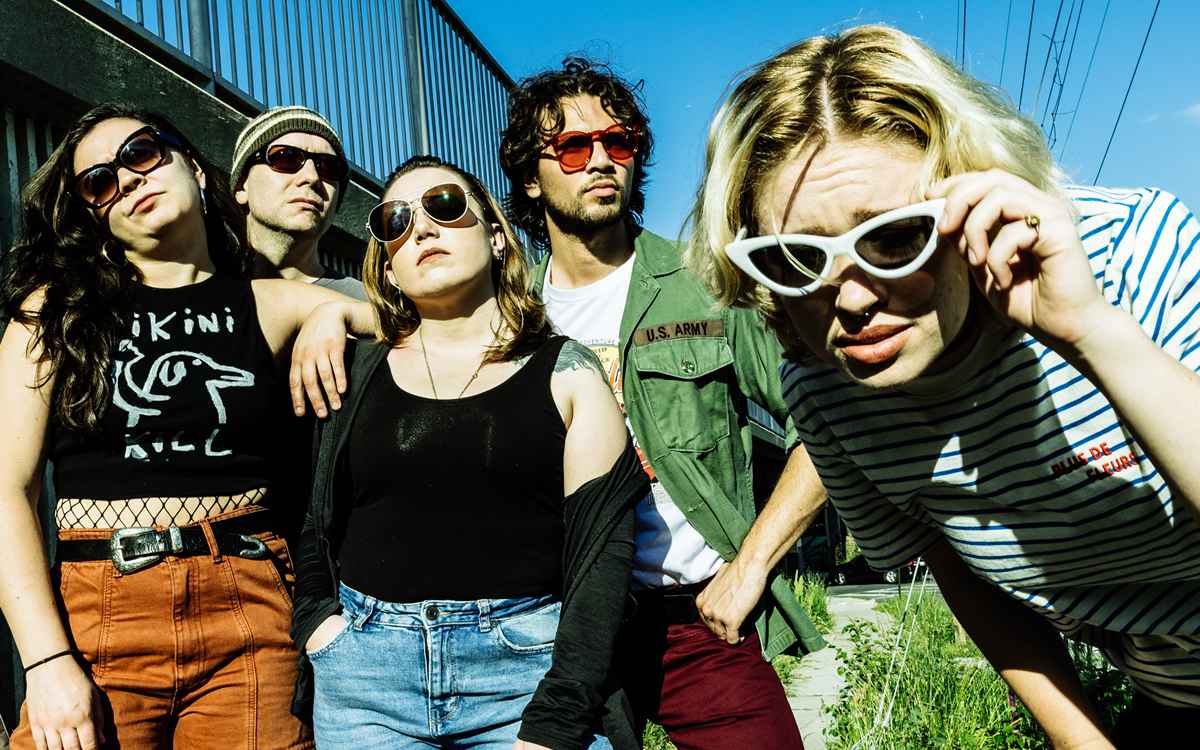 'Angel Number Nine'
July 7 – July 30
Rorschach Theatre
1020 Connecticut Ave., N.W.
$30-$45
Rorschachtheatre.org
D.C.'s pioneering Rorschach Theatre doesn't shy away from seemingly impossible projects. In fact, that's what the nearly 25-year-old company finds most appealing.
Continuing in that tradition, Rorschach's latest offering, "Angel Number Nine," is poised to make its world premiere on July 7 in the former home of Rochester Big & Tall, a sprawling two-level downtown retail space close to Farragut North.
Adapted from the same-named novel by James L. Rogers III, "Angel Number Nine" follows the boozy, late-night journey of Angel, a young bisexual singer as she tours with her fledgling rock group through the clubs of the '90s East Coast music scene. Along the way, Angel meets Cupid (literally), prompting her to unpack a lot of emotional, un-dealt with stuff. Angel's processing and pursuing of relationships is a through line. Each scene of the play is from Angel's POV. There are some filmed flashbacks and dream sequences, and live rock music (volume decreasing ear plugs are provided on request).
Jenny McConnell Frederick, Rorschach's intrepid co-artistic director who's directing the production, explains, "When I first read the novel, I knew that I wanted to live in this world and wanted to share that world with audiences. I've been kicking around the idea for a while."
Creating that world as a two-act immersive play/rock experience (the ground floor is a 360-degree exhibit on highlights and hidden histories of D.C. music history and downstairs is a '90s-era bar and rock club for where "Angel Number Nine" is performed) has been a challenge admits McConnell Frederick, but not one she hasn't relished.
"With found spaces, things happen that wouldn't happen with blank slate black box," she says. "I love working with remnants from the store. Things just manifest. For instance, what was once a huge display for neck ties now makes the perfect back wall for the bar."
Is there anything that she'd like to wave away with a magic wand? "There is one column I'd tear down if it didn't mean the building would come down with it. Yes, I'd like to get rid of that. That column is my nemesis."
While Shawn Northrop's original music is intrinsic to the piece, "Angel Number Nine" isn't a musical per se. The songs aren't about plot points, but more a gateway into Angel's psychology and relationships.
The cast is comprised of 11 actors, a few of whom are nonbinary. There are also queer characters, but that's not the focus, says McConnell Frederick. "We've created an environment where some characters are gay or bisexual and no one blinks an eye."
Nonbinary actor Kate Kenworthy stars as the titular Angel.
New to Washington, Kenworthy graduated from Sarah Lawrence College in New York last year and moved to D.C. in October. Playing Angel is a bit of a departure from past roles, which include Romeo in "Romeo and Juliet" as well as a departure musically. "My background is folk and blues. I play acoustic guitar. It's been fun getting familiar with the '90s grunge rock scene…definitely a new space aesthetically."
And as far as familiarity with bar scenes? "Not so much. I'm a homebody if truth be told."
Still, Kenworthy, 24, relates to Angel as a person from what seems their distant past. "She's similar to how I was in and first year of college when I figuring out my sexuality and entrenched in depression and less healthy relationships. I'm different now."
Rorschach's mailing address is Atlas Center for the Performing Arts, but its venues are varied. They include a 100-year-old church, the Parks at Walter Reed (an outdoor response to the pandemic), and numerous other nontraditional spaces explored extensively in Rorschach "Chemical Exile," an immersive story set in eight disparate locations throughout the District.
For "Angel Number Nine," the Golden Triangle, a group dedicated to enhancing D.C.'s central business district, connected Rorschach with Lerner Enterprises who donated the vacant space for June and July.
Still, the arrangement isn't entirely without costs, McConnell Frederick notes. Beyond usual production expenses, there's the pricey punk signage, lighting equipment, and the utilities for an over 6,000-square-foot space. It adds up quickly. But again, it's all about making the seemingly impossible possible.
Rorschach wouldn't do it any other way.
An exciting revival of 'Evita' at Shakespeare Theatre
Out actor Caesar Samayoa on portraying iconic role of President Perón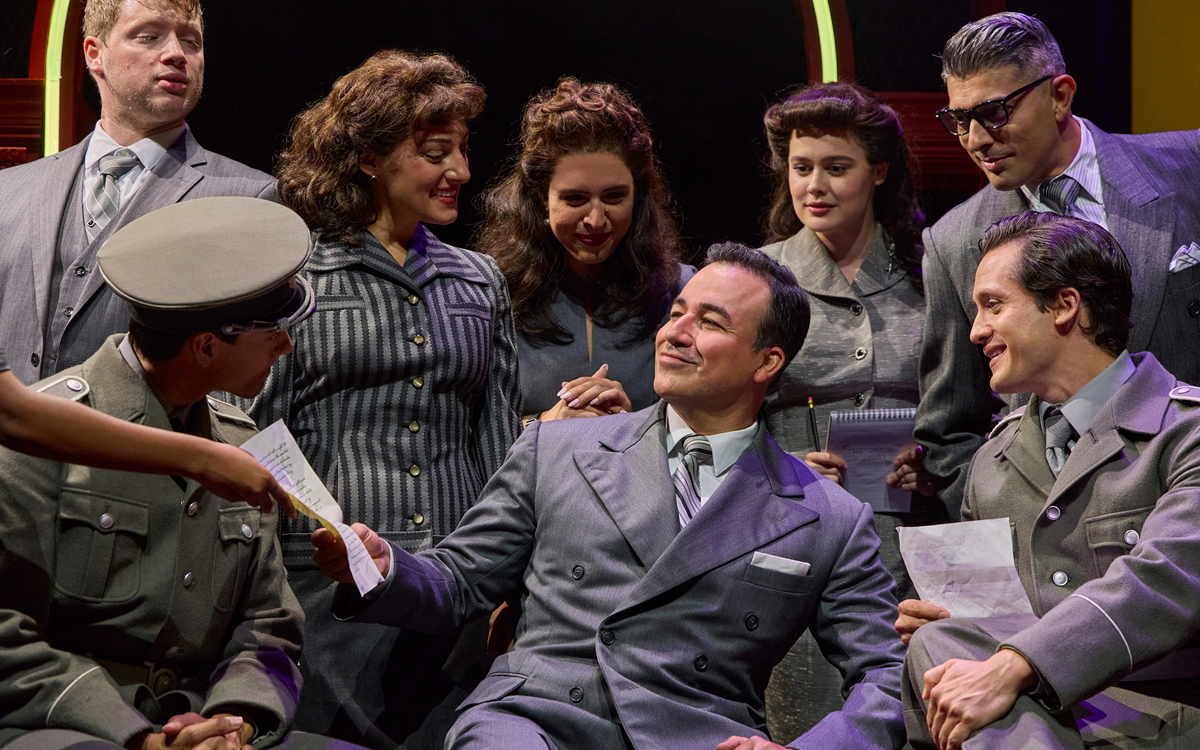 'Evita'
Through Oct. 15
Shakespeare Theatre Company
Harman Hall
610 F St., N.W.
$35–$134
Shakespearetheatre.org
When Eva Perón died of cancer at 33 in 1952, the people's reaction was so intense that Argentina literally ran out of cut flowers. Mourners were forced to fly in stems from neighboring countries, explains out actor Caesar Samayoa.
For Samayoa, playing President Perón to Shireen Pimental's First Lady Eva in director Sammi Cannold's exciting revival of Andrew Lloyd Webber's "Evita" at Shakespeare Theatre Company is a dream fulfilled.
As a Guatemalan-American kid, he had a foot in two worlds. Samayoa lived and went to school in suburban Emerson, N.J. But he spent evenings working at his parents' botanica in Spanish Harlem.
During the drives back and forth in the family station wagon, he remembers listening to "Evita" on his cassette player: "It's the first cast album I remember really hearing and understanding. I longed to be in the show."
As an undergrad, he transferred from Bucknell University where he studied Japanese international relations to a drama major at Ithica College. His first professional gig was in 1997 playing Juliet in Joe Calarco's off-Broadway "Shakespeare's R&J." Lots of Broadway work followed including "Sister Act," "The Pee-Wee Herman Show," and most significantly, Samayoa says, "Come From Away," a musical telling of the true story of airline passengers stranded in Gander, Newfoundland during 9/11. He played Kevin J. (one half of a gay couple) and Ali, a Muslim chef.
He adds "Evita" has proved a powerful experience too: "We're portraying a populist power couple that changed the trajectory of a country in a way most Americans can't fully understand. And doing it in Washington surrounded by government and politics is extra exciting."
WASHINGTON BLADE: How do you tap into a real-life character like Perón?
CAESAR SAMAYOA: Fortunately, Sammi [Connald] and I work similarly. With real persons and situations, I immerse myself into history, almost to a ridiculous extent.
First day in the rehearsal room, we were inundated with artifacts. Sammi has been to Argentina several times and interviewed heavily with people involved in Eva and Peron's lives. Throughout the process we'd sit and talk about the real history that happened. We went down the rabbit hole.
Sammi's interviews included time with Eva's nurse who was at her bedside when she died. We watched videos of those interviews. They've been an integral part of our production.
BLADE: Were you surprised by anything you learned?
SAMAYOA: Usually, Eva and Perón's relationship is portrayed as purely transactional. They wrote love letters and I had access to those. At their country home, they'd be in pajamas and walk on the beach; that part of their life was playful and informal. They were a political couple but they were deeply in love too. I latched on to that.
BLADE: And anything about the man specifically?
SAMAYOA: Perón's charisma was brought to the forefront. In shows I've done, some big names have attended. Obama. Clinton. Justin Trudeau came to "Come From Away." Within seconds, the charisma makes you give into that person. I've tried to use that.
BLADE: And the part?
SAMAYOA: Perón is said to be underwritten. But I love his power and the songs he sings ["The Art of the Possible," "She is a Diamond," etc.]. I'm fully a baritone and to find that kind of role in a modern musical is nearly impossible. And in this rock opera, I can use it to the full extent and feel great about it.
BLADE: "Evita" is a co-production with A.R.T. Has it changed since premiering in Boston?
SAMAYOA: Yes, it has. In fact, 48 hours before opening night in Washington, we made some changes and they've really landed. Without giving too much away, we gave it more gravity in reality of time as well as Eva's sickness and the rapid deterioration. It's given our second act a huge kind of engine that it didn't have.
BLADE: You're married to talent agent Christopher Freer and you're very open. Was it always that way for you?
SAMAYOA: When I started acting professionally, it was a very different industry. We were encouraged to stay in the closet or it will cast only in a certain part. There was truth in that. There still is some truth in that, but I refuse to go down that road. I can't reach what I need to reach unless I'm my most honest self. I can't do it any other way.
Rupert Murdoch's powers on full display in 'Ink'
Media baron helped pave the way for Brexit, Prime Minister Thatcher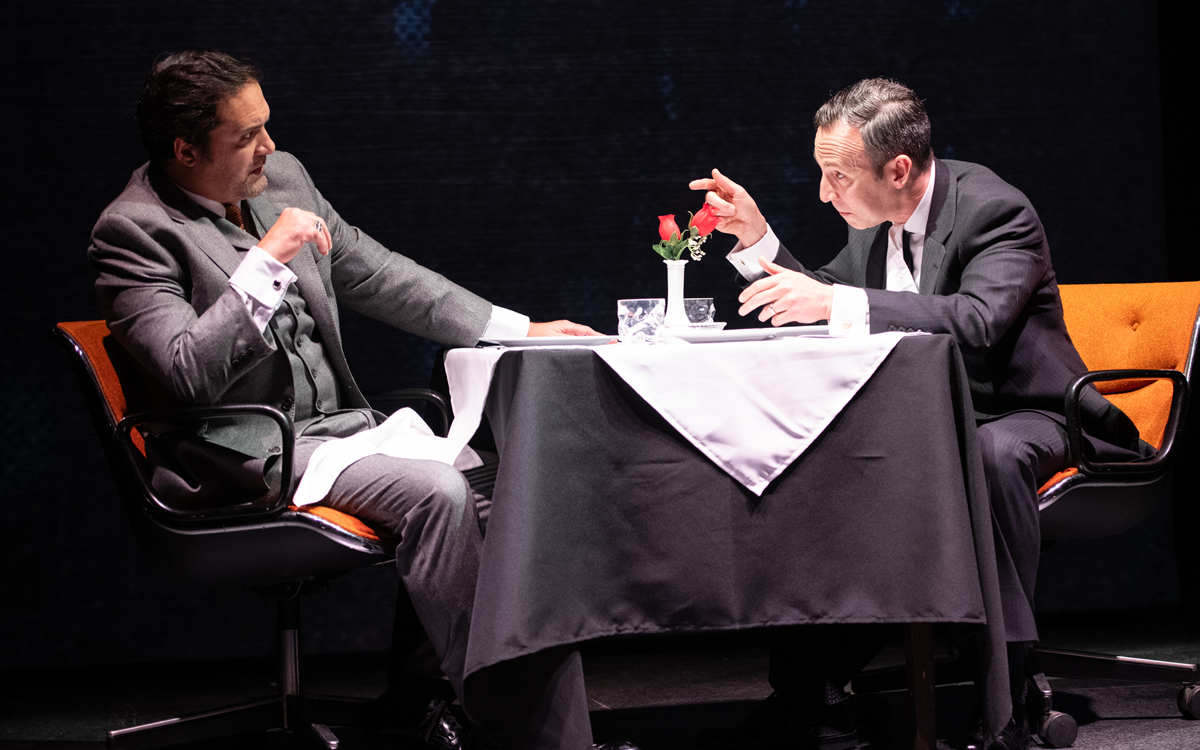 'Ink'
Through Sept. 24
Round House Theatre
4545 East-West Highway, Bethesda, MD 20814
$46-$94
Roundhousetheatre.org
Yes, Rupert Murdoch's loathsome traits are many, but his skills to succeed are undeniably numerous. 
In the first scenes of John Graham's West End and Broadway hit drama "Ink," an exciting year-long detail from the life of a burgeoning media baron, Murdoch's powers of persuasion are on full display.
It's 1969 London. Over dinner with editor Larry Lamb, a young Murdoch shares his plan to buy the Sun and rebrand the dying broadsheet, replacing the Daily Mirror as Britain's best-selling tabloid. What's more, he wants to do it in just one year with Lamb at the helm.
Initially reluctant, Lamb becomes seduced by the idea of running a paper, something that's always eluded him throughout his career, and something Murdoch, the outsider Australian, understands. Murdoch taunts him, "Not you. Not Larry Lamb, the Yorkshire-born son of a blacksmith, not the guy who didn't get a degree from Oxford or Cambridge, who didn't get a degree from anywhere. Not you."
Still, Lamb, played convincingly by Cody Nickell in Round House Theatre's stellar season-opener, a co-production with Olney Theatre Center, remains unsure. But Murdoch (a delightfully brash Andrew Rein) is undeterred, and seals the deal with a generous salary.
Superbly staged by director Jason Loweth, "Ink" is riveting. Its exchanges between Lamb and Murdoch are a strikingly intimate glimpse into ambition involving an ostensibly average editor and a striving money man who doesn't like people.
Once on board, Lamb is trolling Fleet Street in search of his launch team, played marvelously by some mostly familiar actors. He makes his most important hire — news editor Brian McConnell (Maboud Ebrahimzadeh) — in a steam bath. The remainder of the Sun's new masthead falls handily into place: Joyce Hopkirk (Kate Eastwood Norris) the women's page editor whose forward thinking is marred by her casual racism; Zion Jang plays Beverley Goodway, an awkwardly amusing young photographer; persnickety deputy editor Bernard Shrimsley (Michael Glenn) who learns to love ugly things; and an old school sports editor who proves surprisingly versatile, played by Ryan Rillette, Round House's artistic director.
At Lamb's suggestion, the team brainstorms about what interests Sun readers. They decide on celebrities, pets, sports, free stuff, and —rather revolutionarily for the time —TV. Murdoch is happy to let readers' taste dictate content and the "Why" of the sacred "five Ws" of journalism is out the window.
Murdoch is portrayed as a not wholly unlikable misanthrope. He dislikes his editors and pressman alike. He particularly hates unions. His advice to Lamb is not to get too chummy with his subordinates. Regarding the competition, Murdoch doesn't just want to outperform them, he wants to grind them to dust.
Loewith leads an inspired design team. Scenic designer Tony Cisek's imposing, inky grey edifice made from modular walls is ideally suited for Mike Tutaj's projections of headlines, printed pages, and Rein's outsized face as Murdoch. Sound designer and composer Matthew M. Nielson ably supplies bar noises and the nonstop, pre-digital newspaper clatter of presses, linotypes, and typewriters.
From a convenient second tiered balcony, the Daily Mirror's establishment power trio Hugh Cudlipp (Craig Wallace), Chris Lee Howard (Chris Geneback) and Sir Percy (Walter Riddle) overlook all that lies below, discussing new tactics and (mostly failed) strategies to remain on top.
Increasingly comfortable in the role of ruthless, sleazy editor, Lamb is unstoppable.
Obsessed with overtaking the Daily Mirror's circulation, he opts for some sketchy reportage surrounding the kidnapping and presumed murder of Muriel McKay, the wife of Murdoch's deputy Sir Alick (Todd Scofield). The kidnappers mistook Muriel for Murdoch's then-wife Anna (Sophia Early). Next, in a move beyond the pale, Lamb introduces "Page 3," a feature spotlighting a topless female model. Awesta Zarif plays Stephanie, a smart young model. She asks Lamb if he would run a semi-nude pic of his similarly aged daughter? His reaction is uncomfortable but undaunted.
For Murdoch's purposes, history proves he chose well in Lamb. By year's end, the Sun is Britain's most widely read tabloid. Together they give the people what they didn't know they wanted, proving the pro-Labour Daily Mirror's hold on the working class is baseless and paving the way for things like Brexit and a Prime Minister Thatcher.
"Ink" at Round House closes soon. See it if you can.
Local theater scene prepares for a season to remember
'Evita,' a Garland tribute, 'Night of the Living Dead' among highlights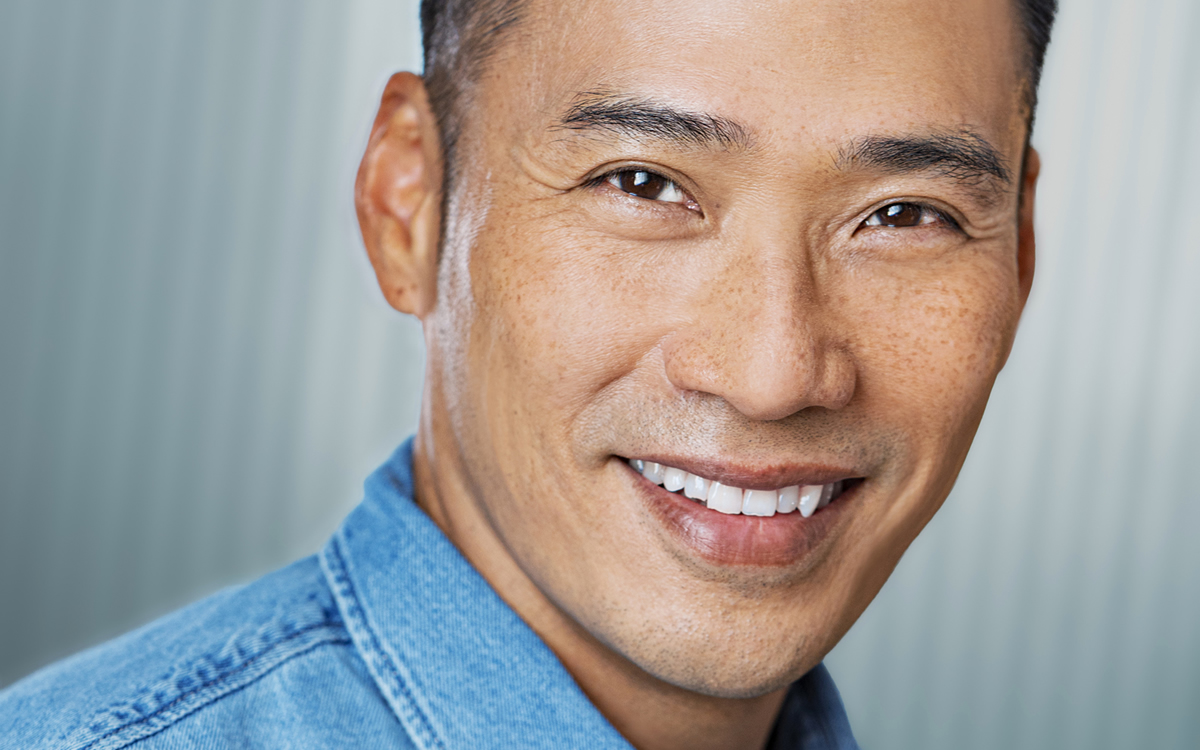 Mosaic Theater Company has already stepped into the fall season with Psalmayene 24's "Monumental Travesties" (through Oct. 1), a new D.C.- set comedy that explores race, memory, and disturbing statuary. Mosaic's out artistic director Reginald L. Douglas directs. Mosaictheatre.org  
At Round House Theatre in Bethesda, it's James Graham's "Ink" (through Sept. 24). A co-production with Olney Theatre, the smashing joint effort rivetingly rehashes the beginning of the relationship between burgeoning media tycoon Rupert Murdoch (Andrew Rein) and an increasingly ruthless British editor Larry Lamb (Cody Nickell). Olney's out artistic director Jason Loewith directs. Roundhousetheatre.org
Shakespeare Theatre Company rather uncharacteristically kicks off its season with a musical, Andrew Lloyd Webber's "Evita" (through Oct. 15). Produced in cooperation with Boston's American Repertory Theater and staged by young director Sammi Cannold, the show promises a new take on the rise and fall of Eva Peron (played by Shireen Pimental), Argentina's iconic first lady, both sainted and despised in equal measure. Shakespearetheatre.org 
Following the recent death of GALA Hispanic Theatre's beloved artistic director Hugo Medrano, the Columbia Heights company marks the opening of its 48th season with "Baño de luna/Bathing in Moonlight" (through Oct. 1), written and directed by Pulitzer Prize-winning out playwright Nilo Cruz.
The provocative drama (in Spanish with English surtitles) centers on the illicit romance between a handsome Catholic priest (Raúl Méndez) and talented pianist parishioner (Hannia Guillén). The cast also features Hiram Delgado, Luz Nicolás, and out actors Victor Salinas and Carlos Castillo. Galatheatre.org 
Studio Theatre marks its foray into foreign language with "Espejos: Clean" (through Oct. 22), a bilingual play with both Spanish and English supertitles by Christine Quintano. The new work takes a look at isolation and the power of being seen when two women from different worlds cross paths in touristy Cancún, Mexico. Studiotheatre.org
Through Oct. 8, Woolly Mammoth is premiering Sasha Denisova's "My Mama & The Full-Scale Invasion." Starring multiple Helen Hayes Award-winning out actor Holly Twyford as Mama, the 90-minute long, three-person piece describes an old Ukrainian woman's fantastical account of her experiences in the war with Russia. Woollymammoth.net 
Ford's Theatre presents the premiere production of playwright Pearl Cleage "Something Moving: A Meditation on Maynard" (Sept. 22 – Oct. 15).  The work reflects on Maynard Jackson's game-changing 1973 election and legacy as Atlanta's first Black mayor and strong gay ally. The 10-person ensemble cast includes queer actors Billie Krishawn and Tom Story. Seema Sueko directs. Fords.org
And a note to friends of Dorothy. For one night only at the Strathmore in Bethesda, it's the Liza Minelli-produced "Get Happy! Michael Feinstein Celebrates the Judy Garland Centennial" (Sept. 21). The good-time show features famed out pianist Feinstein performing Garland's hallmark songs along with big-screen film clips, never-before-seen photos, and rare audio recordings. Strathmore.org
The Edge of the Universe Theater is offering Harold Pinter's "The Caretaker" (Sept. 29 – Oct. 22) at The Writer's Center in Bethesda. The absorbing 1960 psychological study involving two brothers and a homeless man was Pinter's first commercial success. Stephen Jarrett directs. Universalplayers2.org 
On Capitol Hill, Taffety Punk Theatre Company presents Kelsey Mesa's intriguing new play "La Salpêtrière" (Sept. 28 – Oct. 15), a painful yet heartening exploration of one woman's experience as an inmate in the dreaded asylum known for its curious and publicly demonstrated methods of "treatment."
The four-person cast includes Fabiolla da Silva, Yihong Chen, Danny Puente Cackley, and celebrated local actor Kimberly Gilbert. Danielle A. Drakes directs. Taffetypunk.com
At 1st Stage in Tysons Corner, it's "The Chosen" (Sept. 28 – Oct. 15). Penned by Aaron Posner and Chaim Potak, it's the story of two Jewish teenage boys navigating friendship, family, and religion in 1940s Brooklyn. Artistic director Alex Levy directs. 1ststage.org
Arena Stage opens its season with "POTUS: or, Behind Every Great Dumbass Are Seven Women Trying to Keep Him Alive," (Oct. 13 – Nov. 12), Selina Fillinger's feminist farce describes a staff of women who keep their dim president and beleaguered country afloat. Directed by Margot Bordelon, the singularly female seven-member cast includes Felicia Curry, Naomi Jacobson, and Natalya Lynette Rathnam. Arenastage.org
Through Nov. 11, Constellation Theatre Company presents Sarah Ruhl's adaptation of Virginia Woolf's novel "Orlando," a trans tale of an amorous young nobleman who one night goes to sleep as a man and awakens the following morning as a woman. Nick Martin directs. Constellationtheatre.org 
Just in time for Halloween, Rorschach Theatre presents a reimagining of filmmaker George Romero's 1968 zombie cult classic "Night of the Living Dead" (Oct. 27-Nov. 19) with an "unforgettable theatrical experience with thrills and surprises for both horror fans and those new to the genre." Lilli Hokama directs.  Rorschachtheatre.com  
Lauren Yee's "King of the Yees" is making its D.C. premiere at Signature Theatre in Arlington through Oct. 22. It's not a musical (Signature's specialty), but a play, more specifically "a vibrant, semi-autobiographical comedy about community, culture and the connection between fathers and daughters." Out actor Grant Chang plays the playwright's father Larry Yee.
And then it's "Ragtime" (Oct. 24 – Jan. 7) directed by Signature's powerhouse artistic director Matthew Gardiner. With a score by Stephen Flaherty and Lynn Ahrens, and an adaption of E.L. Doctorow's novel by extraordinary gay playwright Terrance McNally (who succumbed to COVID complications early in the pandemic), the epic musical intertwines storylines from early 20th century New York including the scandal involving Evelyn Nesbit portrayed on celluloid in "The Girl on the Red Velvet Swing" with Joan Collins as the eponymous showgirl. Sigtheatre.org 
Broadway at the National continues with hits from the Great White Way including "Mrs. Doubtfire" (Oct. 10-15). Rob Mclure reprises his Tony Award-nominated performance as an out-of-work actor who poses as a Scottish nanny in a desperate attempt to stay in his kids' lives followed by "The Wiz" (October 24-29), a gospel/rock/funk infused take on "The Wizard of Oz" with a Tony Award-winning score by Charlie Smalls. Broadwayatthenational.com 
Theatre J presents Jenny Rachel Weiner's "The Chameleon" (Oct. 11- Nov. 5), directed by Ellie Heyman. Rampaging through questions of identity, representation, and the complications of assimilation, Weiner's new comedy centers on an aspiring actor poised for her big break, or so she hopes. Theatrej.org 
Along with promising works, Theatre Week (Sept. 21 – Oct. 8) is ushering in fall with a three-week-long celebration of the launch of the 2023-2024 theater season in the DMV. The festivities begin with Kickoff Fest, a free all-day event at Arena Stage on Saturday Sept. 23.
Throughout Theatre Week, more than 25 area productions will offer discounted tickets at $22, $40, and $60 through todaytix.com. More information is available at theatreweek.org.