Experts weigh in on what's next after 303 Creative ruling
Sources find reasons to be apprehensive but also hopeful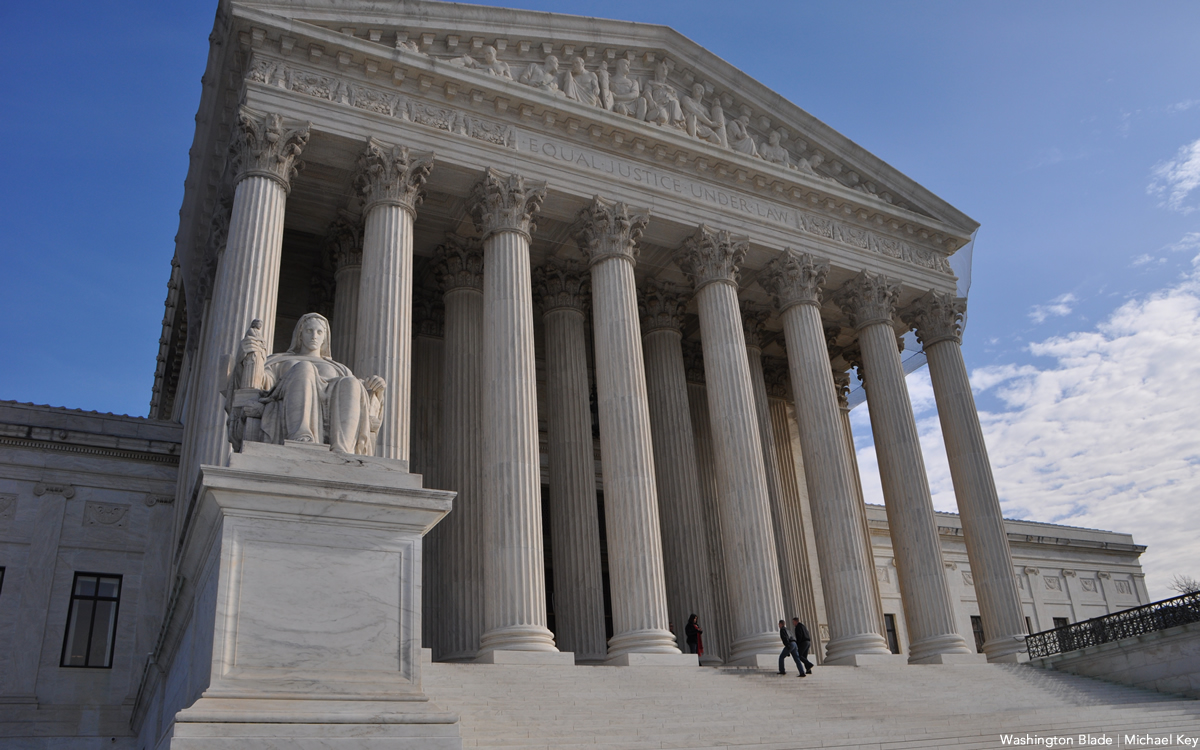 Following the U.S. Supreme Court's ruling on Friday in 303 Creative v. Elenis, three experts connected with the Washington Blade to share their analysis of the case and expectations for what may come after the fallout.
James Dale was the named plaintiff in Boy Scouts of America v. Dale, a case challenging the organization's policy of excluding homosexuals from its membership that was decided by the Supreme Court in 2000. The majority opinion in 303 Creative, authored by Justice Neil Gorsuch and joined by the Court's five other conservative justices, cited Dale's case dozens of times.
Beth Littrell is the Southern Poverty Law Center's senior attorney, having previously worked on litigation teams at Lambda Legal and the ACLU, including on a case that Justice Sonia Sotomayor highlighted in her widely read dissenting opinion in the 303 Creative case.
Christopher Cooper is a civil rights attorney who serves as director of legal affairs and legislative initiatives at the Rainbow Youth Project, having previously worked at the U.S. Department of Justice's Civil Rights Division.
All objected to Friday's ruling that plaintiff Lori Smith may on First Amendment grounds refuse to provide services requested in connection with same-sex weddings, notwithstanding Colorado's law prohibiting businesses from discrimination on the basis of sexual orientation. The sources fear future cases will seek to widen the aperture for the types of businesses that may claim similar exemptions on the basis of their proprietors' faith beliefs.
While unsurprising given the Court's conservative supermajority, Littrell said the decision was nevertheless "a kick in the teeth."
"Public accommodation laws play such a critical role in ensuring that vulnerable populations have access to the marketplace," she said, adding that they are "only a small part way of getting the country to some modicum of equal justice, equality, for vulnerable populations."
The majority opinion in 303 Creative takes pains to distinguish some services provided by Smith's business as constituting original works of artistic expression, but when it comes to the applicability of its ruling, Littrell said the Court did not make "that distinction very clear."
"And more than that," she said, "I don't know that there is a distinction here."
"The way public accommodation laws generally work is there is no distinction — that you open your doors, and where there are anti-discrimination laws, you have to abide by them," Littrell said.
With this majority opinion, the conservatives have "basically said that you have a constitutional right to discriminate if you're doing anything" that constitutes "artistic or other expression," Cooper said.
The ruling will be followed by "a lot of litigation," he added.
Littrell said she has "some realistic fears that it's opening the door — that [businesses] that offer pure speech will be the first shoe to fall and that there will be cases to follow" as well as instances in which firms discriminate against or otherwise turn away customers "under the justification that there's either some expressive elements to the services that are being requested or other individual liberties that are protected by the Constitution."
"I have no doubt that conservatives and people who want to be able to discriminate against those they disagree with, or people they don't want to associate with, will attempt to push the boundaries" of the ruling, Littrell said.
"If we crack the door on allowing discrimination of any type against any protected class of people," Cooper warned, "someone will open the door wide open."
"Many religious groups do not believe in inter-racial, inter-faith, or even divorcee marriages," he said, "And keep in mind that any moral or ethical belief about what is 'right and wrong' that are sincerely held with the strength of traditional religious views may meet the definition of a sincerely held religious belief.
The three sources also noted unresolved questions around whether the plaintiff suffered legally cognizable injury or received even one request to render services that would constitute speech about same-sex marriage with which she disagrees.
Smith was represented by the right-wing impact litigation group Alliance Defending Freedom, which is deemed an anti-LGBTQ hate group by the Southern Poverty Law Center.
"I always thought the Supreme Court took cases based on real facts and real people, not ones that a right wing group like the Alliance Defending Freedom creates out of thin air to justify future discrimination," said Dale.
Anti-LGBTQ forces on the right, whether they endeavor to pass hateful bills in the legislatures or create them with the courts, have been known to rely on "myths and misconceptions" and have demonstrated they will "stoop to ginning up a case," Littrell said.
"You know," Cooper said, Gorsuch tells Justice Sotomayor "'You're imagining things and creating scenarios that this does not cover,'" but at the same time, his majority opinion is "basically base[d]" on "a scenario that may or may not have happened."
Reporting in the New Republic has cast doubt on the veracity of a document filed by Smith and her counsel, ADF CEO Kristen Waggoner, that purports to show a request filed by a prospective client for services from 303 Creative in connection with a same-sex wedding.
Loss offers reasons to be hopeful
"I'm hopeful that we're marching in the right direction, that there's some swings in the pendulum — and we're certainly experiencing some backsliding — but that in the end this decision will be cabined in some way," Littrell said.
Sotomayor's powerful dissent notes that with 303 Creative, "a business open to the public" has been granted "a constitutional right to refuse to serve members of a protected class" for the first time in the Court's history.
She detailed some of the ways in which LGBTQ people have been harmed by the sting of discrimination over the years, including with an anecdote from a real case filed in 2017.
"Imagine a funeral home in rural Mississippi agrees to transport and cremate the body of an elderly man who has passed away, and to host a memorial lunch," Sotomayor wrote in her dissent, but "Upon learning that the man's surviving spouse is also a man, however, the funeral home refuses to deal with the family."
"Grief stricken, and now isolated and humiliated, the family desperately searches for another funeral home that will take the body," she wrote. "They eventually find one more than 70 miles away. This ostracism, this otherness, is among the most distressing feelings that can be felt by our social species."
Littrell, who brought that case against the funeral home when practicing at Lambda Legal, said it was remarkable to see the Supreme Court, with a "strong and powerful, big picture" dissenting opinion, "identify a case that was a fight worth fighting."
Sotomayor had signaled "That was a story worth telling," Littrell said, "Even though in the end, you know, we didn't get a precedent out of the case," which was settled.
Referring to 303 Creative, she said, "As we lose cases that feel so devastating," it is important to remember "sometimes you lose forward" because they can usher in a change in the tide of public opinion.
Dale said his case followed a similar trajectory. As a young Scoutmaster, he had spoken at a conference about the importance of educators mentoring LGBTQ teens, which, when it appeared in the newspaper, prompted leadership to instruct Dale to cut all ties with the Scouts.
"By five-four decision, the conservative majority on the court gave the Boy Scouts a First Amendment shield, protecting them from New Jersey's gay rights law, which is kind of what we see going on here," Dale told the Blade.
While the Scouts won, Dale said it was a "Pyrrhic victory."
"Ultimately, over the course of, you know, 10, 15 years, the Boy Scouts lost a colossal amount of membership," he said. "They lost money, they lost funders, they lost the public support and goodwill that essentially made them the Boy Scouts of America."
"As a result of their victory in the Supreme Court, they had that devastating backlash," Dale said.
"The takeaway I have now, as we had this kind of narrow defeat in the Supreme Court with this [303] Creative decision: the Supreme Court isn't the final say," Dale said.
"That's not where it ends. It ends with the people and ends with the American public and convincing our families our neighbors our bosses, the people that surround us about why this is wrong."
"The loss that I experienced was a catalyst for something wonderful," Dale said. "It was a catalyst for making people speak out and stand up for what they believe in" — putting everyone on the record about where they stand when it comes to anti-LGBTQ discrimination."
In 303 Creative ruling, SCOTUS marks 'gays and lesbians for second-class status'
Decision was 6-3 along ideological lines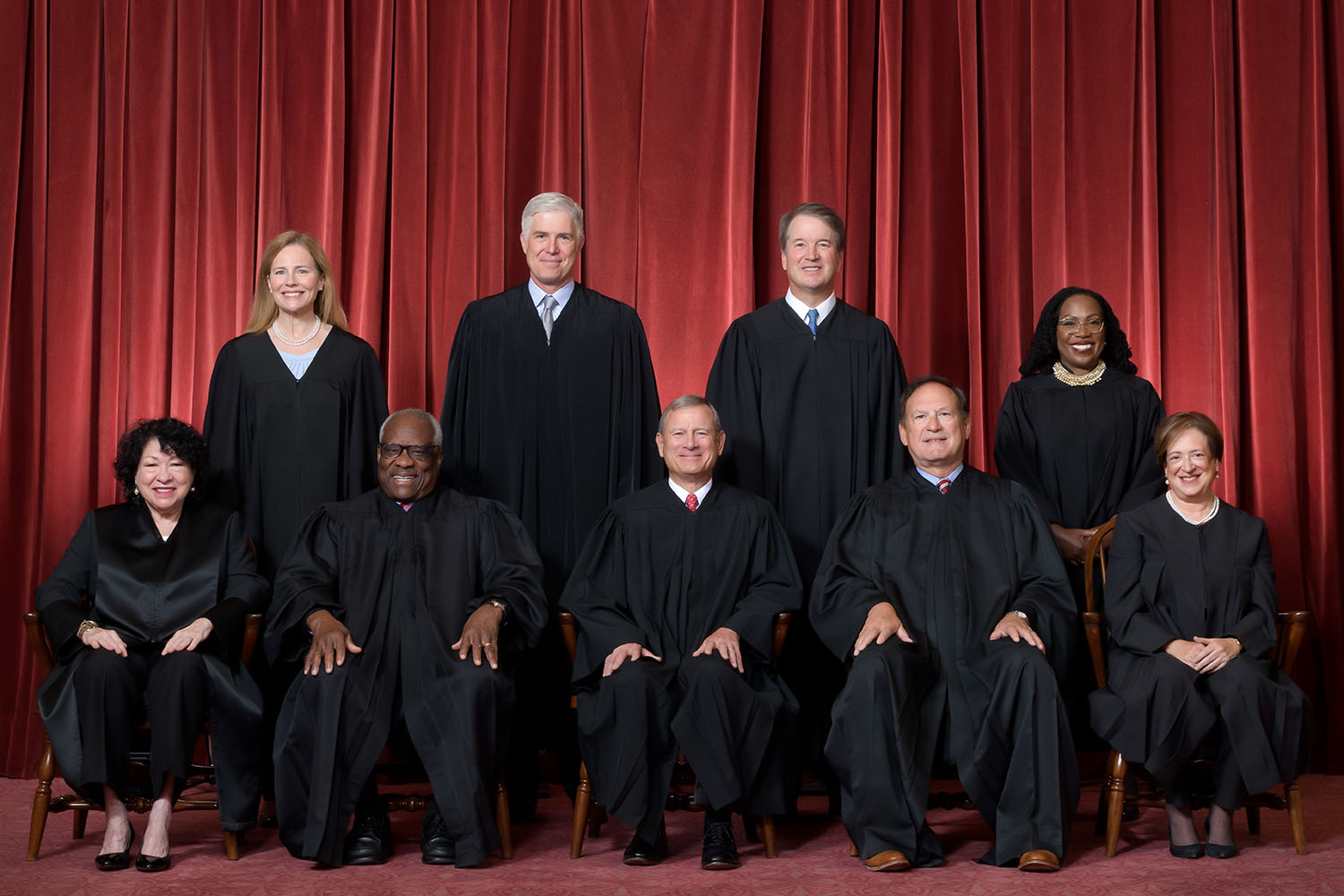 The U.S. Supreme Court's conservative supermajority on Friday ruled in favor of Lori Smith, the graphic artist who did not want to make wedding websites for same-sex couples despite Colorado's nondiscrimination law barring discrimination on the basis of sexual orientation.
"The First Amendment envisions the United States as a rich and complex place where all persons are free to think and speak as they wish, not as the government demands," Justice Neil Gorsuch wrote in the majority 6-3 decision along ideological lines in 303 Creative v. Elenis.
The liberal justices, however, called the majority's finding of a free speech exemption to nondiscrimination rules "unprecedented," warning it would blow a hole through these laws and pave the way for anti-LGBTQ discrimination by businesses.
"Today the Court, for the first time in its history, grants a business open to the public a constitutional right to refuse to serve members of a protected class," Justice Sonia Sotomayor wrote in her dissent, joined by Justices Elena Kagan and Ketanji Brown Jackson.
The liberal justices argued the Colorado law targets conduct, not speech.
"Today is a sad day in American constitutional law and in the lives of LGBT people," Sotomayor wrote. "The immediate, symbolic effect of the decision is to mark gays and lesbians for second-class status."
Biden, U.S. lawmakers, LGBTQ groups weigh in
President Biden reacted saying in a statement released by the White House:
"In America, no person should face discrimination simply because of who they are or who they love. The Supreme Court's disappointing decision in 303 Creative LLC v. Elenis undermines that basic truth, and painfully it comes during Pride month when millions of Americans across the country join together to celebrate the contributions, resilience, and strength of the LGBTQI+ community. While the Court's decision only addresses expressive original designs, I'm deeply concerned that the decision could invite more discrimination against LGBTQI+ Americans. More broadly, today's decision weakens long-standing laws that protect all Americans against discrimination in public accommodations – including people of color, people with disabilities, people of faith, and women.
 
My administration remains committed to working with our federal enforcement agencies to rigorously enforce federal laws that protect Americans from discrimination based on gender identity or sexual orientation. We will also work with states across the country to fight back against attempts to roll back civil rights protections that could follow this ruling. And we will accelerate our march towards full equality for every American.
 
When one group's dignity and equality are threatened, the promise of our democracy is threatened and we all suffer. Our work to advance equal rights for everyone will continue. That is why we must pass the Equality Act, which will enshrine civil rights protections for LGBTQI+ Americans in federal law and strengthen public accommodations protections for all Americans. I urge Congress to swiftly send this legislation to my desk."
Shannon Minter, legal director of the National Center for Lesbian Rights, shared an emailed statement with the Blade:
"As the dissenting justices rightly stress, this is a deeply disappointing decision that, for the first time in our nation's history, holds that the Constitution permits discrimination in the commercial sphere," adding, "There is no principled basis for this egregious departure from more than a hundred years of precedent."
On the other hand, Minter said, "the scope of the ruling is incredibly narrow and will not apply to the overwhelming majority of businesses," but "Unfortunately, the State of Colorado stipulated to a number of 'facts' about the designer's hypothetical service of designing websites for weddings," which "provided a basis, however flimsy, for the majority to rule as it did, including Colorado's stipulation that the designer picks and chooses which clients she will serve based on whether she agrees with their viewpoints, that each site she designs is customized and original, and that the sites are 'art' and express her own personal views, not those of the clients." 
Minter said "Very few other businesses meet these criteria, so this ruling will have little if any application to ordinary businesses, including those that involve some element of creativity or expression. Under the majority ruling, it is not enough that a service is creative or expressive, the business must selectively choose clients, not open its doors to all, must create a highly customized product, and it must be clear that the product is expressing the views of the business owner, not the customer.  There are very few such businesses." 
"Nonetheless, this is a sad day for our country and our Constitution. The majority has gone out of its way to gerrymander an exception to nondiscrimination laws that sends a terrible message—especially to LGBTQ people—at a terrible time, when there is a resurgence of anti-LGBTQ bias and a backlash against equality for women, people of color, and LGBTQ people. I am confident our county will rise above this moment, as we have done in the past, but this is a painful day," Minter said.
Among the first advocacy groups to condemn the decision was the National Black Justice Coalition, a leading Black LGBTQ+ civil rights organization.
"The anti-democratic, segregationist, white nationalistic Alliance Defending Freedom (ADF), which is party to this case, has a well-documented history of using legal strategies to erode LGBTQ+ rights, perpetuating discrimination and stigmatization," said the Coalition's Executive Director David Johns.
"A perilous precedent is set when the ADF is allowed to manufacture a case in search of a solution to a problem that doesn't even exist for the plaintiff, undermining the principles of justice, equality, and nondiscrimination that are the bedrock of our nation," he said.
ADF, which represented the plaintiff Lori Smith, is described by the Southern Poverty Law Center as an anti-LGBTQ hate group.
Minutes later, America's largest LGBTQ organization, the Human Rights Campaign, issued a press release: "Make no mistake, this case was manufactured by the Alliance for Defending Freedom to create a new license to discriminate against LGBTQ+ people," said HRC President Kelley Robinson.
"Despite our opponents claiming this is a major victory, this ruling does not give unfettered power to discriminate," Robinson wrote. "This decision does not mean that any LGBTQ+ person can be discriminated against in housing, employment or banking—those protections remain enshrined with federal law." 
U.S. Sen. Tammy Baldwin (D-Wis.), America's first openly gay senator, was among the first members of Congress to address the ruling, writing in a statement:
"This is about fairness and freedom – about whether LGBTQ+ Americans deserve fairness and freedom to be treated just like everyone else. It is simply wrong to discriminate against any American based on who they are or who they love, and Americans agree. This decision is a step backward in our fight to live up to our nation's ideal of equality, but we cannot let this activist Supreme Court have the last word. I am more committed than ever to fighting to ensure every American can live freely and without discrimination." 
The U.S. Congressional Equality Caucus, through its Chair, U.S. Rep. Mark Pocan (D-Wis.), issued a statement arguing that Friday's "abhorrent" decision "provides a constitutional basis for businesses that provide customized expressive services to discriminate against all marginalized people currently protected by public accommodations nondiscrimination laws."
U.S. Rep. Mark Takano (D-Calif.), a co-chair of the Equality Caucus, called Friday's ruling "horrifying and stunning" in a statement, writing "Today's harmful decision opens the door for unimaginable legal discrimination against marginalized people."
Takano added, "We must expand the Supreme Court immediately."
"Millions of Americans," wrote the Democratic Attorneys General Association, "have been rightly concerned that the floodgates would open to a raft of legal challenges to vital LGBTQ+ protections."
The group added, "Between rulings like this, waves of extreme and hateful legislation, and an increase in anti-LGBTQ+ threats and violence, the fact is that this is indeed a frightening time for the LGBTQ+ community."
GLAAD's statement noted that "Not one LGBTQ couple sought the business' services so this case is a massive abuse of the judicial system and part of a coordinated effort from groups like the Alliance Defending Freedom to leverage corrupt extremist justices to roll back rights of marginalized Americans."
Departing from the LGBTQ and civil rights advocacy groups that universally objected to Friday's ruling was the conservative LGBT organization, Log Cabin Republicans.
"Today's Supreme Court decision is a win for anyone who believes, as LGBT conservatives do, in freedom of speech and religious expression, even when we may not agree with it," said LCR President Charles Moran.
"LGBT conservatives," he said, "have long believed, as Justice Gorsuch wrote in his opinion, that 'tolerance, not coercion, is our nation's answer, and forcing anyone to create expressive speech with which they disagree is a massive step backwards.""
Supreme Court rules against affirmative action
The decision allows the U.S. Naval Academy and West Point to continue to use, at least for now, race-conscious admissions programs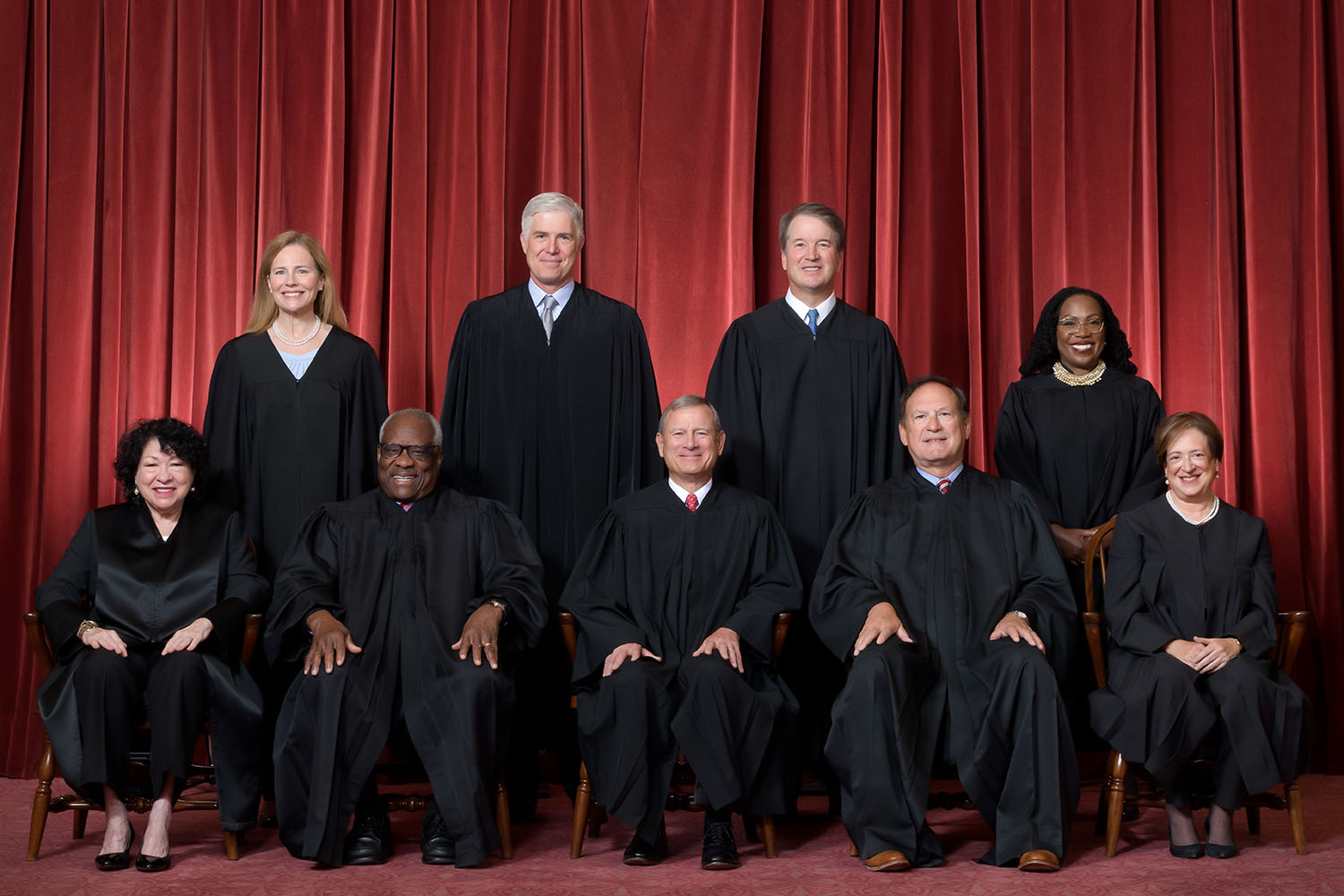 By Amy Howe | WASHINGTON – In a historic decision, the Supreme Court severely limited, if not effectively ended, the use of affirmative action in college admissions on Thursday.
By a vote of 6-3, the justices ruled that the admissions programs used by the University of North Carolina and Harvard College violate the Constitution's equal protection clause, which bars racial discrimination by government entities.
Writing for the majority, Chief Justice John Roberts explained that college admissions programs can consider race merely to allow an applicant to explain how their race influenced their character in a way that would have a concrete effect on the university. But a student "must be treated based on his or her experiences as an individual — not on the basis of race," Roberts wrote. The majority effectively, though not explicitly, overruled its 2003 decision in Grutter v. Bollinger, in which the court upheld the University of Michigan Law School's consideration of race "as one factor among many, in an effort to assemble a student body that is diverse in ways broader than race."
Justice Sonia Sotomayor dissented, in an opinion that was joined by Justices Elena Kagan and Ketanji Brown Jackson. Sotomayor emphasized that the majority's decision had rolled "back decades of precedent and momentous progress" and "cement[ed] a superficial rule of colorblindness as a constitutional principle in an endemically segregated society."
Thursday's ruling was the latest in a series of challenges to the role of race in university admissions. In both the North Carolina and Harvard cases, the plaintiffs had asked the justices to overrule Grutter. In her opinion for the majority in that case, Justice Sandra Day O'Connor reaffirmed that "student body diversity is a compelling state interest that can justify the use of race in university admissions," but she warned that race-conscious admissions policies should not last forever. In 25 years, she suggested, "the use of racial preferences will no longer be necessary to further the interest" in diversity.
Eleven years after the court's decision in Grutter, a group called Students for Fair Admissions filed the North Carolina and Harvard cases in federal court. The group was founded by Edward Blum, a conservative activist who had also spearheaded a challenge to the admissions policy at the University of Texas at Austin as well as to Shelby County v. Holder, the 2013 case that narrowed the Voting Rights Act.
After the lower courts upheld both North Carolina's and Harvard's admissions policies, the Blum's group came to the Supreme Court, where it asked the justices to overrule their decision in Grutter and bar the consideration of race in university admissions altogether. The court that agreed to take up both cases last year was a very different, and much more conservative, court than the one that had upheld the UT-Austin policy seven years before. Justice Anthony Kennedy, the author of the UT-Austin decision, retired in 2018 and was replaced by Justice Brett Kavanaugh, while Justice Ruth Bader Ginsburg was succeeded by Justice Amy Coney Barrett.
In a 40-page opinion that addressed both the Harvard and UNC cases, Roberts emphasized that the Supreme Court had only allowed universities to use race-based admissions programs "within the confines of narrow restrictions." But the Harvard and UNC programs, "however well intentioned and implemented in good faith," Roberts explained, do not comply with those restrictions.
Both programs, Roberts began, consider race as part of their admissions program for commendable goals, such as "training future leaders in the public and private sector" and "promoting the robust exchange of ideas." But those goals are too vague for courts to measure, Roberts reasoned.
The programs also use race in a "negative" manner, Roberts next explained, despite the Supreme Court's admonition that "an individual's race may never be used against him in the admissions process." Although both universities contend that an applicant's race is never a negative factor, Roberts wrote, "[c]ollege admissions are zero-sum. A benefit provided to some applicants but not to others necessarily advantages the former group at the expense of the latter." Moreover, Roberts added, the programs also rely on prohibited racial stereotyping – the idea that minority students will always have the same views or perspectives on a particular issue.
Finally, Roberts observed, the Harvard and UNC programs lacked the "logical end point" suggested by Grutter: Both Harvard and UNC acknowledged that their programs do not have a "sunset" date. Indeed, Roberts noted, "UNC suggests that it might soon use race to a greater extent than it currently does."
Roberts stressed that the court's decision did not bar universities from ever considering race on a case-by-case basis. Schools, he indicated, can consider "an applicant's discussion of how race affected his or her life, be it through discrimination, inspiration, or otherwise." But programs like the ones used by Harvard and UNC, he complained, have "concluded, wrongly, that the touchstone of an individual's identity is not challenges bested, skills built, or lessons learned but the color of their skin. Our constitutional history does not tolerate that choice."
The majority's decision left the door open for service academies like the U.S. Naval Academy and West Point to continue to use, at least for now, race-conscious admissions programs. The Biden administration, which filed a brief as a "friend of the court" in support of Harvard and UNC, had emphasized that senior military leaders believe that it is important to have a diverse officer corps, which in turn requires the consideration of race for admission to the service academies. But the service academies did not participate in the Harvard and UNC cases and the lower courts did not consider that argument. Therefore, Roberts indicated in a footnote, the Supreme Court did not weigh in on the issue, "in light of the potentially distinct interests that military academies may present."
Sotomayor's 69-page dissent emphasized that the "limited use of race" by colleges and universities "has helped equalize educational opportunities for all students of every race and background and has improved racial diversity on college campuses." "Although progress has been slow and imperfect," she wrote, "race-conscious college admissions have advanced the Constitution's guarantee of equality and have promoted" Brown v. Board of Education's "vision of a Nation with more inclusive schools." "The devastating impact of" Thursday's decision, she concluded, "cannot be overstated."
Justice Elena Kagan joined Sotomayor's dissent. Justice Ketanji Brown Jackson, who until last year served on Harvard's board of overseers, recused herself from the Harvard case and therefore joined Sotomayor's dissent as it applied to the UNC case. Jackson also filed a dissent in the UNC case, joined by Sotomayor and Kagan, in which she argued that American society "has never been colorblind." "Given the lengthy history of state-sponsored race-based preferences in America," Jackson wrote, "to say that anyone is now victimized if a college considered whether that legacy of discrimination has unequally advantaged its applicants fails to acknowledge the well-documented 'intergenerational transmission of inequality' that still plagues our citizenry."
Editor's Note: In an emailed statement, Imani Rupert-Gordon, the executive director of The National Center for Lesbian Rights (NCLR) said:
"We are deeply disappointed that the Supreme Court has once again upended decades of precedent in a decision that will deepen racial inequality in education and cause lasting harm not only to many students of color but to everyone in this country. The majority of Americans support affirmative action because it helps to level an uneven playing field caused by generations of racism and white supremacy. Today's ruling continues to show just how out of step this Court is with our shared values. We know that when everyone has access to quality higher education, we are all better for it, and today's ruling is a step in the wrong direction. We will continue to fight against those that seek to bring us back to a time of segregationist educational practice and policy and will not stop until all students – regardless of their race – are able to access the highest quality education in this country. NCLR is committed to working for racial equity in education for all of our communities."
Shannon Minter, the Legal Director for NCLR in an email to the Blade after the ruling said:
"First as a lawyer in the Reagan and Bush administrations and later as a judge on the DC Circuit and now as a Supreme Court justice, Chief Justice John Roberts has sought to undermine affirmative efforts to remedy the lasting impact of slavery on Black people in our country and our nation's long history of severe and systemic racial discrimination.
After gutting the Voting Right Act in Shelby County v. Holder, he has now succeeded in getting a majority of justices to support another of his major goals: banning college admission policies that take race into account as a factor, notwithstanding the critical importance of education as a pipeline to full participation in our society.
As the dissenting justices noted, the impact of this decision will be to worsen racial inequality in colleges and universities, which in turn will have a negative impact on all sectors of our society.
This dangerous decision could hardly come at a worse moment, when so many of our democratic norms and institutions are under attack. The only silver lining here is that this opinion is so far out of step with the values of most people in this country that its impact may be diminished by a renewed demand for greater racial inclusivity in higher education, which still may be achieved by many other means not addressed in today's decision.
It is incumbent on all of us who care about maintaining a multi-racial democracy to do all we can to minimize the harm caused by this tragically misguided opinion."
The White House released a statement by Vice President Harris on the Supreme Court's ruling:
"Today's Supreme Court decision in Students for Fair Admissions v. Harvard and Students for Fair Admissions v. University of North Carolina is a step backward for our nation. It rolls back long-established precedent and will make it more difficult for students from underrepresented backgrounds to have access to opportunities that will help them fulfill their full potential.

It is well established that all students benefit when classrooms and campuses reflect the incredible diversity of our Nation. Colleges and universities provide opportunities for students to interact with Americans from all walks of life and learn from one another. By making our schools less diverse, this ruling will harm the educational experience for all students.

Our Nation's colleges and universities educate and train the next generation of American leaders. Students who sit in classrooms today will be the leaders of our government, military, private sector, and academic institutions tomorrow. Today's decision will impact our country for decades to come.

In the wake of this decision, we must work with ever more urgency to make sure that all of our young people have an opportunity to thrive."
****************************************************************************************
The preceding article was published by SCOTUSBlog and is republished with permission.
Read the ruling here:
Supreme Court: No changes to mifepristone access as litigation continues in lower court
5th Circuit to hear oral arguments in mifepristone case next month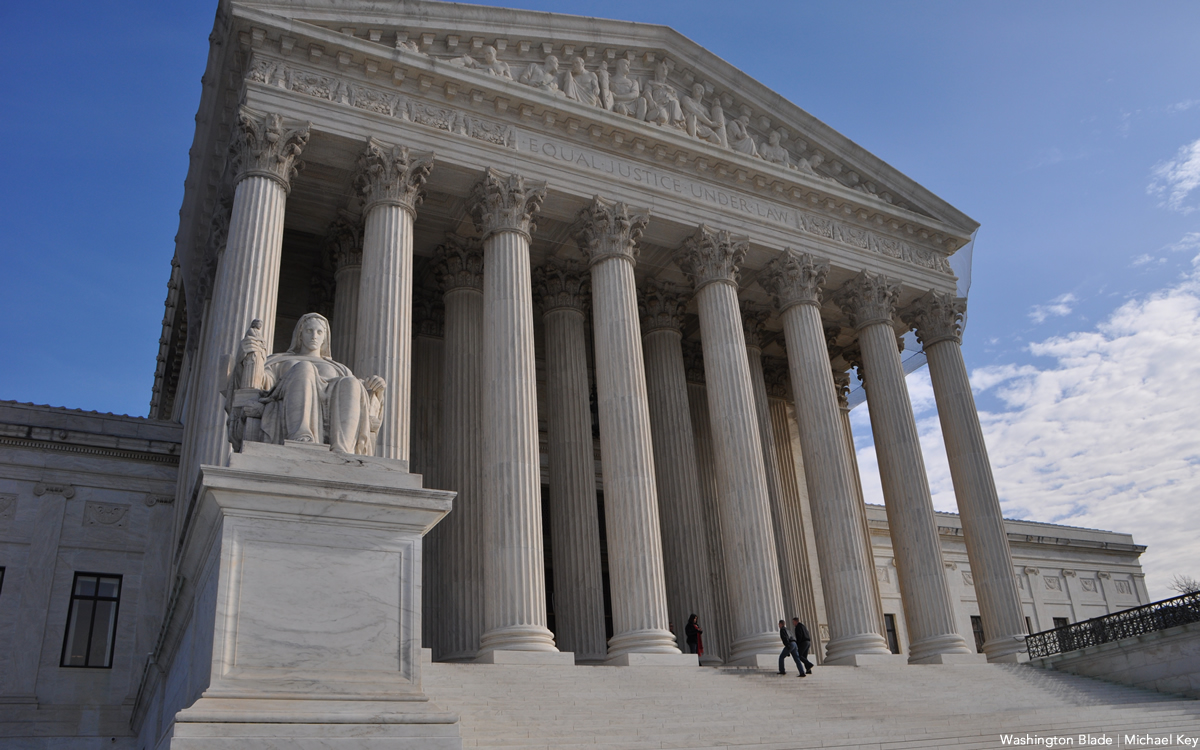 The U.S. Supreme Court issued an ruling Friday evening that will preserve the status quo for access to the abortion medication mifepristone pending the outcome of ongoing litigation that is now before the 5th U.S. Court of Appeals.
Conservative Justices Samuel Alito and Clarence Thomas opposed the decision in the 7-2 ruling, which was made pursuant to an emergency request by the U.S. Department of Justice to block rulings by lower federal courts that would have severely restricted access to the drug.
The legal battle continues to play out in the 5th Circuit, which is slated to hear oral arguments for the case, Alliance for Hippocratic Medicine v. U.S. Food and Drug Administration, on May 17.
The case was brought on appeal from the ruling by Judge Matthew Kacsmaryk of the U.S. District Court for the Northern District of Texas that effectively revoked the Food and Drug Administration's 2000 approval of mifepristone, which would thereby prohibit the drug's sale and distribution even in states where abortion remains legal.
"I continue to stand by FDA's evidence-based approval of mifepristone," President Joe Biden said in a statement issued Friday after the High Court's ruling. "My administration will continue to defend FDA's independent, expert authority to review, approve, and regulate a wide range of prescription drugs," the President said.
A statement issued by Vice President Kamala Harris stressed the importance of preserving access to mifepristone within the context of reproductive freedoms for women.
"The president and I will continue to fight to protect a woman's freedom to make decisions about her own body and access to reproductive health care, including medication abortion," Harris said. "No one should stand between a woman and her doctor."
Democratic California Gov. Gavin Newsom's statement took aim at what he characterized as partisan motivated efforts by jurists and political actors to restrict access to abortion drugs whose safety and efficacy has been well documented over more than two decades.
"The U.S. Supreme Court is right to take this action to protect access to medication abortion and put a hold on the extreme decisions of the Texas judge and the 5th Circuit Court of Appeals," the governor said.