Six queer Nigerians talk about what Pride means to them
Same-sex relationships remain criminalized in country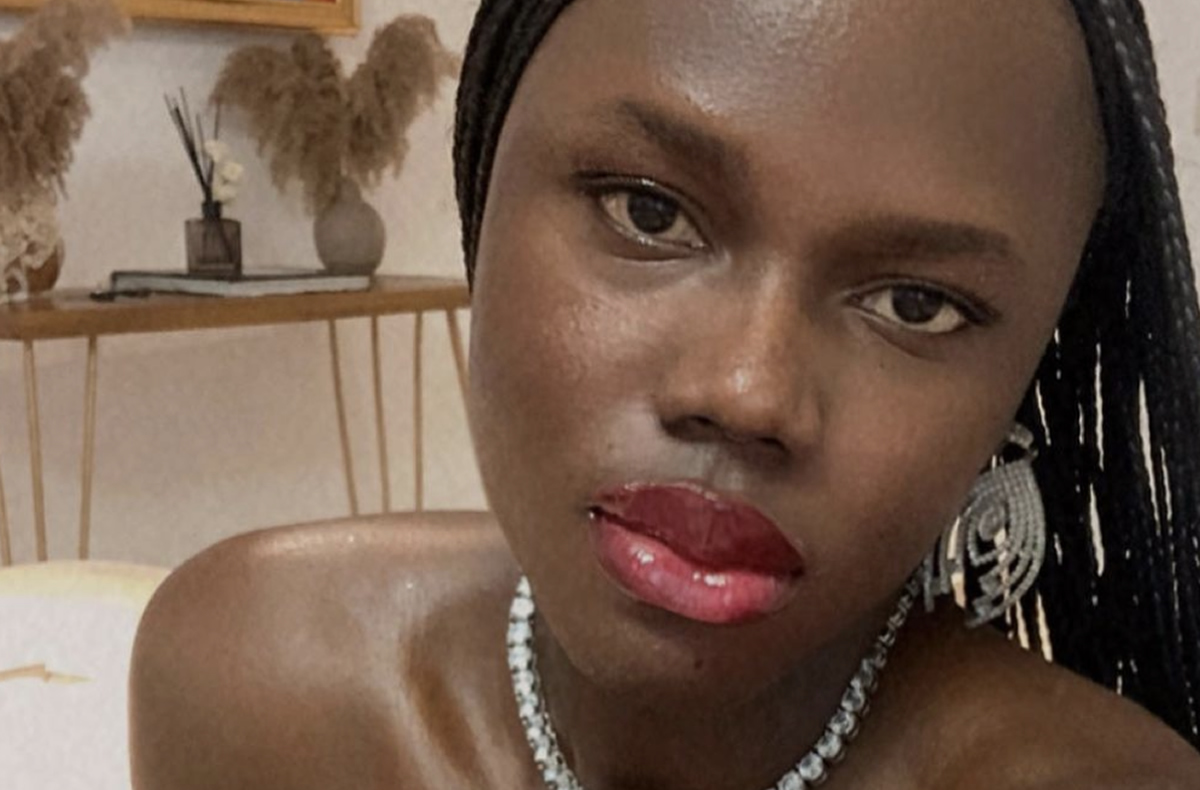 In a world that continually strives for progress and inclusivity, the rights and experiences of LGBTQ individuals remain a paramount measure of a society's commitment to equality. This holds true for Africa, a continent that grapples with a complex tapestry of cultural, religious and legal challenges surrounding queerness. Specifically, Nigeria stands as a striking example, where the struggle for LGBTQ rights intertwines with deeply ingrained societal norms and the weight of colonial legacies.
Across Africa, the LGBTQ community faces a range of legal and social hurdles, often rooted in colonial-era laws and cultural conservatism. These struggles mirror a global pattern, where queerness intersects with historical prejudices, societal biases and a lack of understanding. While some African nations have taken significant steps toward recognizing and protecting LGBTQ rights, Nigeria remains ensnared in a deeply polarized landscape.
Nigeria's legal landscape is marked by the introduction of anti-gay laws that have exacerbated the challenges faced by the queer community. The Same-Sex Marriage Prohibition Act, enacted in 2014, is one such legislation that has perpetuated discrimination and created an environment of fear and hostility for openly queer individuals. Under this law, same-sex relationships are criminalized, with penalties ranging from imprisonment to public ostracism.
Within this oppressive framework, queerness takes on a profound significance for individuals who dare to express their authentic selves. It becomes a powerful assertion of identity, a catalyst for change, and a pursuit of equality and freedom. The queer community in Nigeria embraces diverse identities, encompassing sexual orientation, gender identity, and gender expression, challenging conventional norms and redefining societal perceptions.
For many openly queer Nigerians, Pride month serves as a symbol of resilience, solidarity and hope. Despite the absence of large-scale public celebrations, queer individuals and their allies find ways to commemorate and uplift the community's spirit. Pride month offers an opportunity to foster dialogue, raise awareness and amplify voices that have long been silenced.
At its core, queerness in Nigeria embodies a profound longing for acceptance, understanding and love. It calls for a society that recognizes and values the richness of human diversity, free from discrimination and prejudice. Queerness invites us to question the notion of what it means to be human, to challenge the confines of traditional gender roles, and to embrace love and relationships in all their diverse forms.
As we explore the experiences of openly queer individuals during Pride month in Nigeria, it is essential to recognize the ongoing struggle for equality. It is a struggle that demands our attention, empathy, and a collective commitment to dismantling the barriers that hinder progress. By amplifying the voices and stories of the queer community, we can begin to foster an environment of inclusivity, understanding, and acceptance in Nigeria and beyond. The Washington Blade spoke with seven queer Nigerian on what Pride month means to them, amid the country's extremely strict anti-gay policies.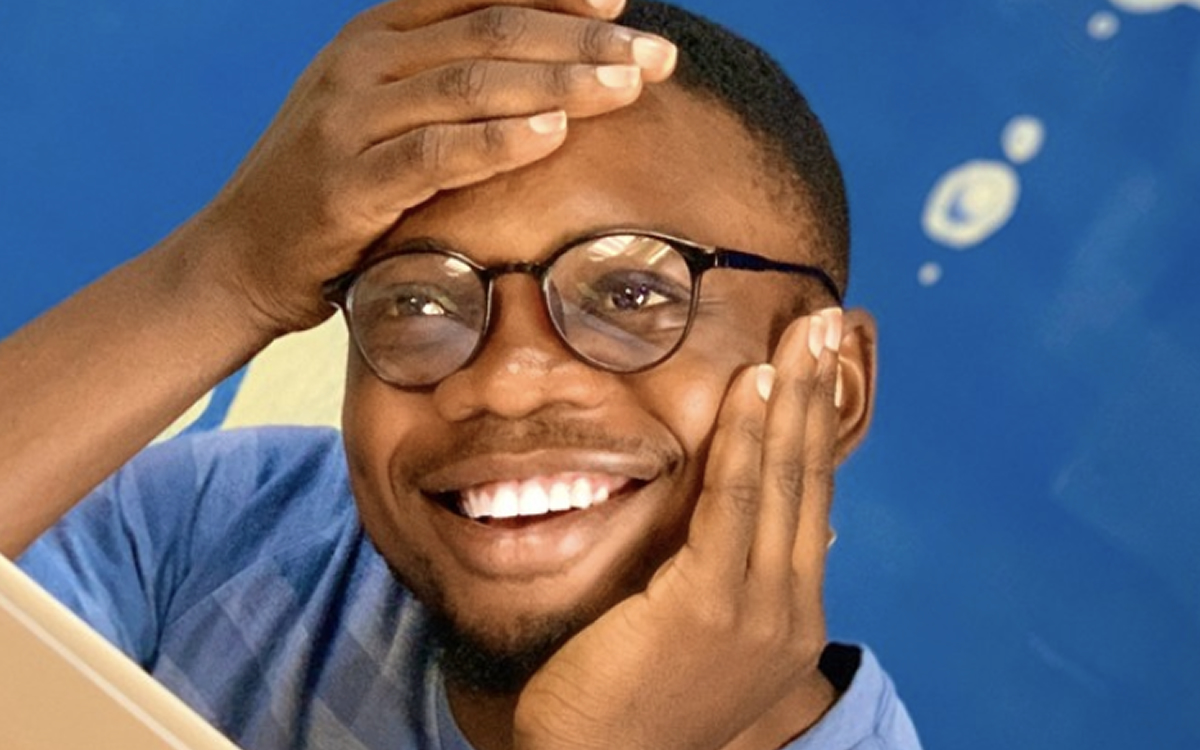 Justin Chidozie (He/Him)
Justin Chidozie founded the Center for Health Education and Vulnerable Support in 2019. CHEVS prides itself as a people-centric society, which pushes for everyone to have equal access to health and human rights, irrespective of sexuality, gender and social status. 
"For me, it's simple," he tells the Blade. "It's celebrating resilience, celebrating community, and also celebrating the ancestors of the LGBTQI+ advocacy movement. I do not just see it as the whole parade, but I [also] see it as a time of reflection of how far we have come. This year, Pride [was] extremely special to me because [we] have seen the rise of the anti-gender movement, and the christian evangelical movement in Africa, trying to support the parliament with all the funds at their disposal, trying to criminalize LGBTQI+ identities."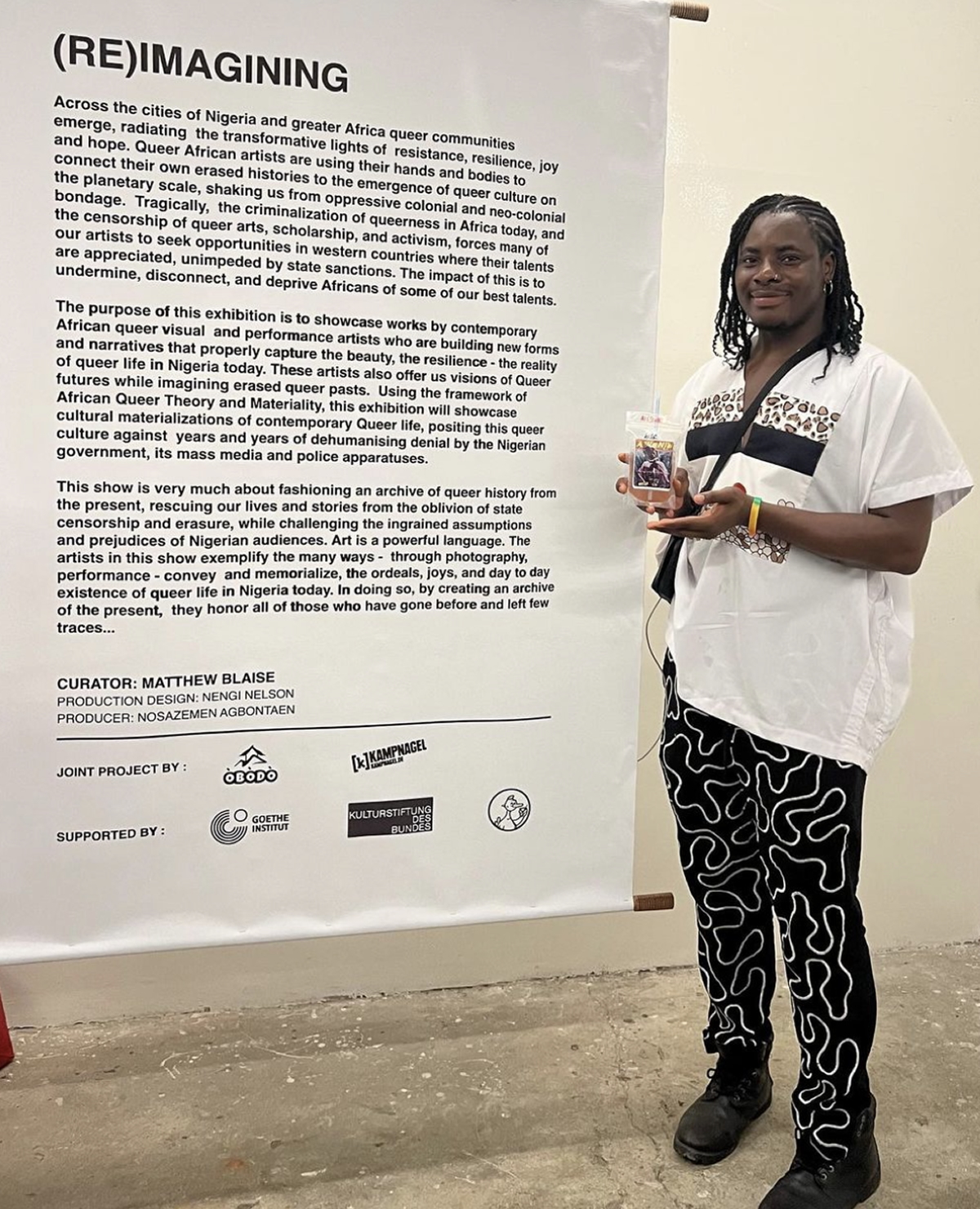 Matthew Blaise (They/Them)
Matthew Blaise has been one of the most vocal activists of queer rights in the conservative Nigeria. They're the founder of Obodo Nigeria, a Nigeria-based non-profit organization that's working to promote positive representation and humanization of queer people through educating, upholding, empowering, and promoting the rights and humanity of all Nigerians.
"Pride month for me is honestly just like every other month," they say. "I mean, it's great that it's been celebrated, but within Nigeria, it's just like every other month; and I say this because I still have to deal with the struggles of being queer for everyday of my life. For me, it's also a reminder of my own resilience and resistance within this largely homophobic and transphobic framework of a country. It's really just a reminder for me to celebrate that power that I have, and the one that has kept me going. I see it as one of those times when I have to remind myself that I am deserving of love, care, and security."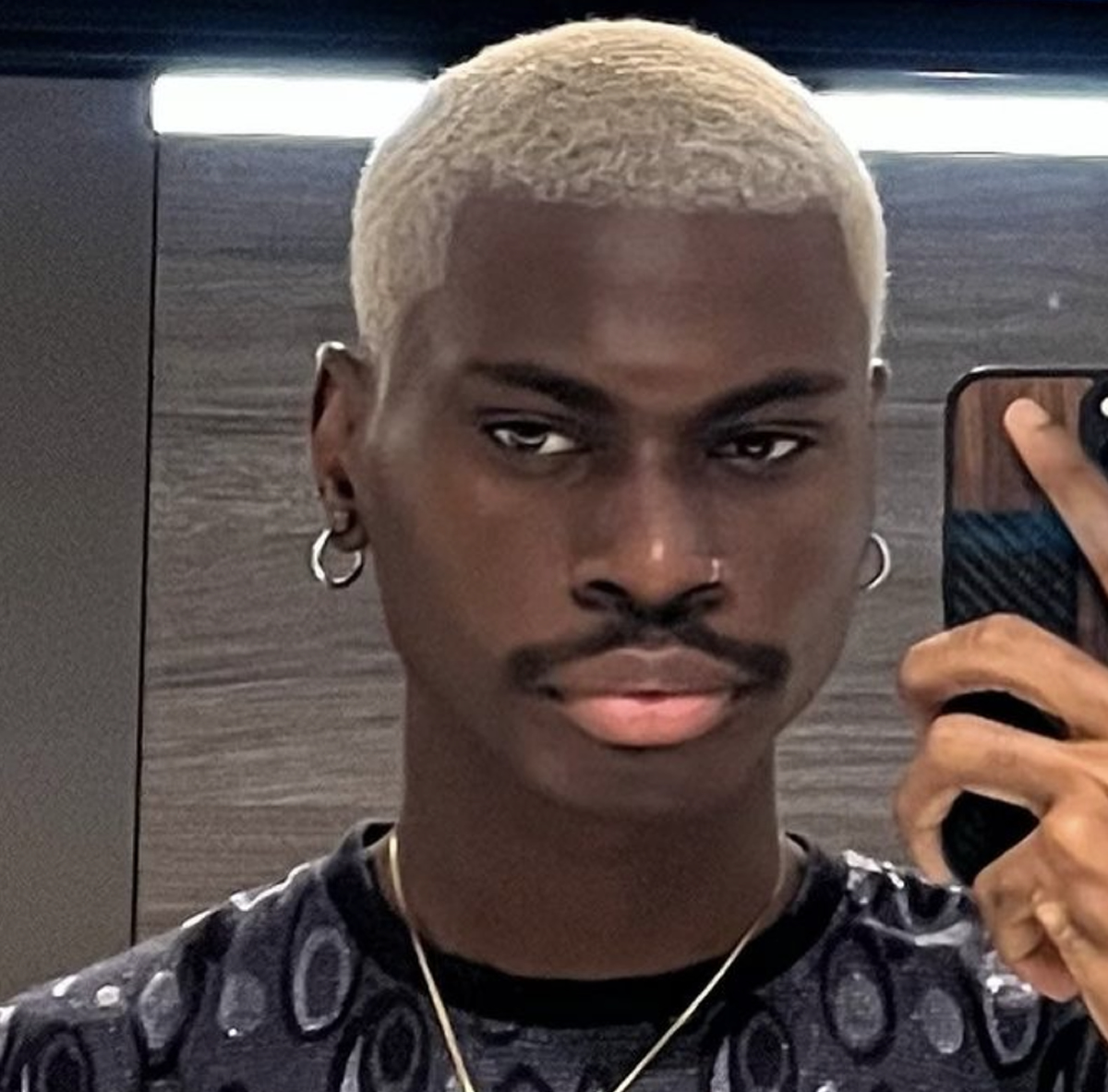 Chisom Peter Job (He/Him)
Chisom Peter Job is an openly queer journalist and the current managing editor of film and television media company, Statement Films, built for African creators. Job's works, which have been featured in Washington Post, the New York Times, Al Jazeera, etc., really focuses on queer life, and how that interfaces with our screens.
"Pride month for me is a month of happiness, a month to be very queer, and a month to celebrate queerness in a very different way," he tells the Blade. "I mean, I celebrate my queerness every other day, but living in Nigeria, Pride month is just that month when there are a lot of things happening to queer people, and [we're] just free to do whatever. It's an  important celebration done in Nigeria because a lot of things happen that makes it easy for queer people here to enjoy what it's all about. Pride balls happen in other places outside the country, and we've managed to create a space for it to easily happen here. Whilst the SSMPA (Same-Sex Marriage Prohibition Act) exists, the Pride tells them that 'we are here, and we're here with Pride.'"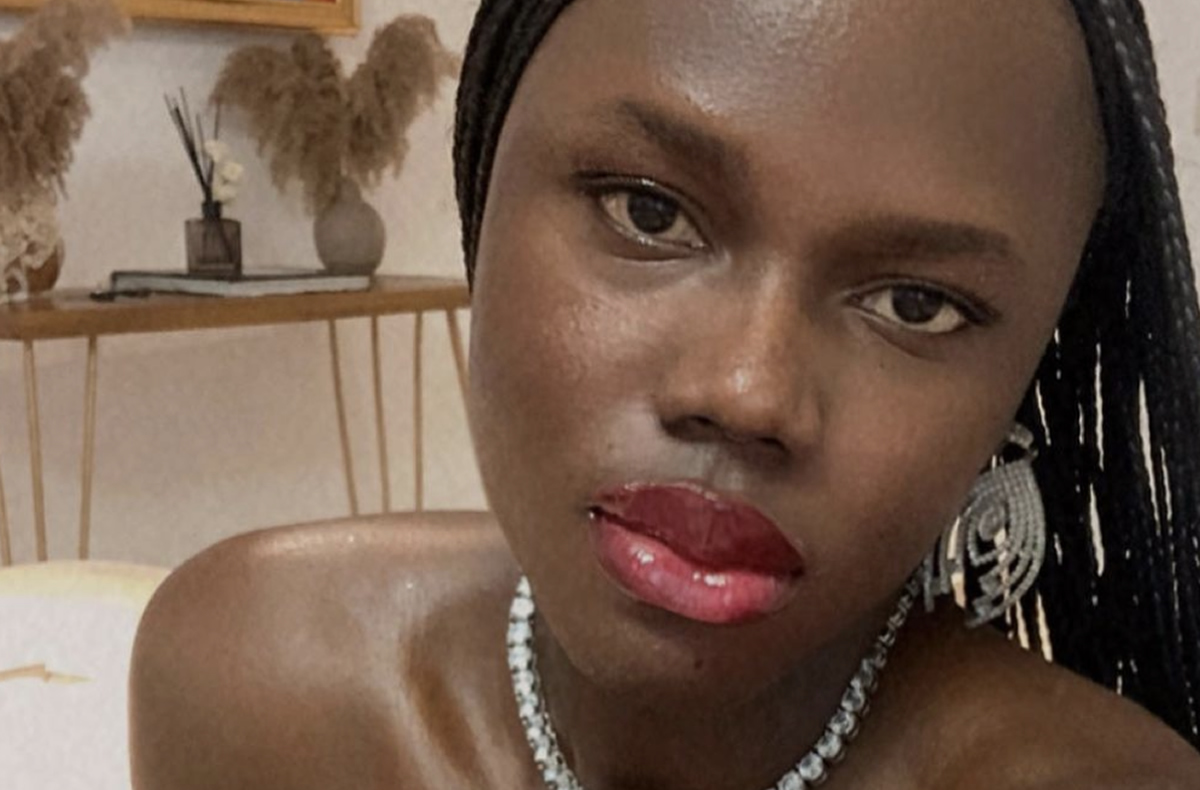 Fola Francis (She/Her)
Fola Francis is an openly transgender Nigerian woman, who is the founder of fashion brand, Fola Francis, and a nascent food (salad) blogger. Last year, she made "herstory" by being the first openly trans woman to walk on the runway at Lagos Fashion Week, one of the biggest fashion conventions in Africa. This year, she played host to the Ball Party of Pride in Lagos.
"Celebrating Pride in a country like Nigeria where queer lives are criminalized is just, for me, pushing back against the shitty laws that exist to invalidate our sexual orientations and gender identities," she says. "Ballroom Culture for example, is freedom at its peak. There's just this level of freedom and no judgement, just community and over the top fun. It's the most beautiful thing ever. The fact that we're still celebrating and resisting amidst this chaotic climate for queer people, is what makes it surreal, and even more special. We're damning the consequences and celebrating our beauty and uniqueness."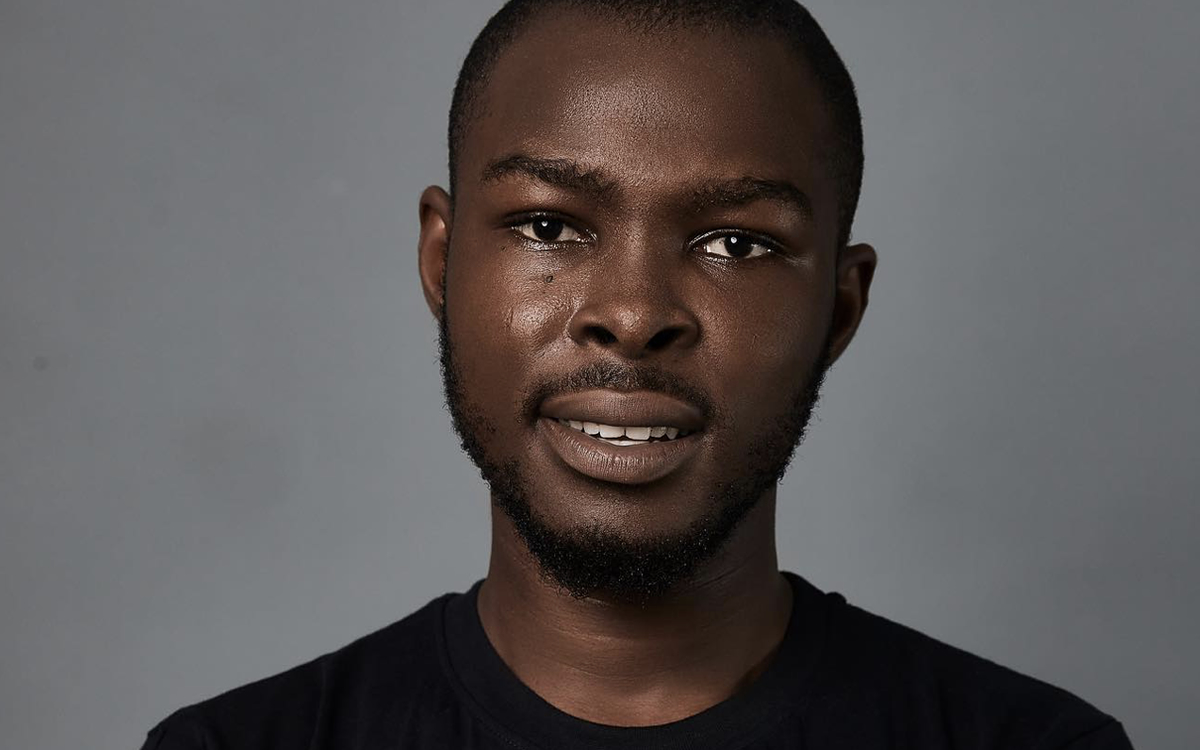 Olaide Kayode Timileyin (He/They)
Olaide Kayode is an openly queer Nigerian activist who runs the queer-focuded organization and media, Queercity Media. Although first started as a podcast called Queercity Podcast, the center of Timileyin's works premises on celebrating and telling the untold stories of LGBTQ Nigerians and across Africa. To that end, they've worked with platforms like HBO, Grindr, etc., and have been one of the leading organizers/founders of Pride in Lagos, an annual, and one of the most widely anticipated gatherings of queer Nigerians.
"At the core of our work at Queercity is 'queer joy,' and that is not just about building resilience everyday or speaking against policies, but that we also carry queer joy. That is what Pride means to me," they say.. "It is carrying those trauma, those shame, that fear, and every other negative thing into the dancehall, and celebrating the discarding of them. It's proof that we still thrive, as we take the little we have, and create joys/smiles from it."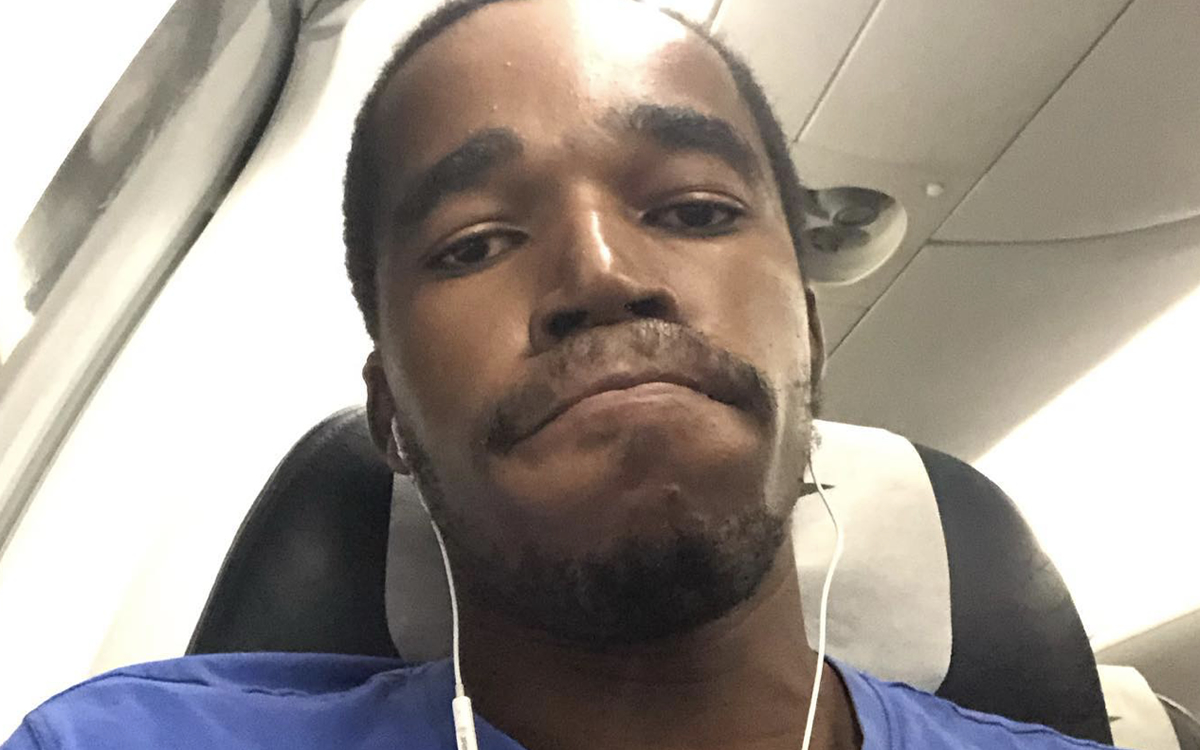 Rex Okey Opara Jr. (He/Him)
Popularly called Raldie, Rex Okey Opara, Jr., is an openly queer multidisciplinary musician and artist with an unconventional, creative and fluidity in his tone. His sounds are highly mysterious, and it takes a certain level of attention to grasp the undertone of the message. His songs mostly emerge from a place of personal experience, and are really just a nuanced atonement to life in general. He was one of the key performers at Pride in Lagos, and has had the chance to do a fellowship at Germany-based talent hub, Goethe Talents.
"When I think of Pride month, I think of it as how everyday should be, which is loving life in confidence in who I am as a queer person. It's really just another time to celebrate every facet and piece of me, without shame, worrying, or expectations," he tells the Blade. "In Nigeria, there aren't a lot of opportunities for our queerness to be acknowledged. A lot of times, society shapes itself in such a way that queer people are usually read as invisible and unworthy. I think it's just as important a celebration as any, to say to ourselves that even if the world doesn't see us, we see ourselves, and we love each other."
Mauritius decriminalizes homosexuality
Country's colonial-era sodomy law declared unconstitutional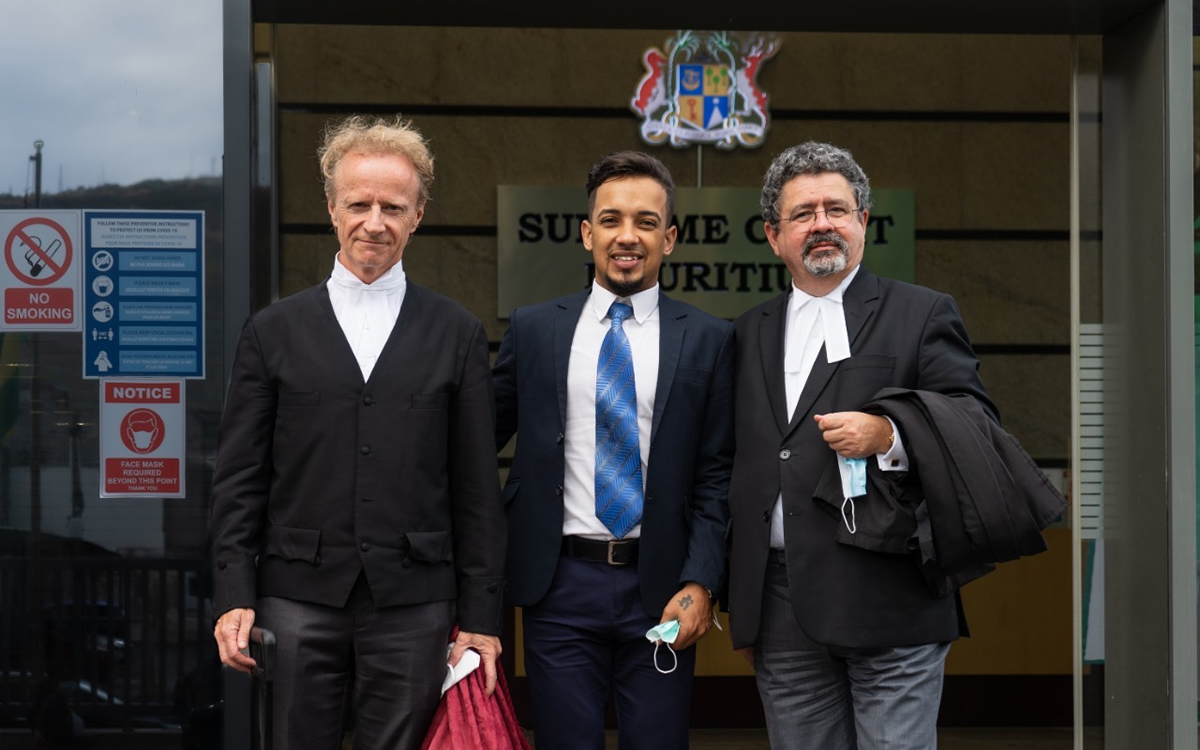 The Mauritius Supreme Court on Wednesday declared Article 250 of the country's penal code that criminalized consensual same-sex sexual relations unconstitutional.
The Young Queer Alliance, Egides and Rekonekte, Collectif Arc-en-Ciel and other advocacy groups over the last couple of years have fought hard to decriminalize homosexuality in the country.
Abdool Ridwan Firaas (Ryan) Ah Seek, a gay man and prominent LGBTQ activist, in October 2019 filed a lawsuit that sought to strike down the penal code. His legal team included lawyers Gavin Glover, Yanilla Moonshira and Komadhi Mardemootoo. Human Dignity Trust and the organization's founder, Tim Otty, and Herbert Smith Freehills supported the case.
"It has been a long battle and receiving this judgment in my favor is an enormous relief," said Seek. "From today, as a citizen and a human being, I am now free to love whoever I want without fear. Above all, it also means that the next generations can fully and freely embrace their sexuality without fear of being arrested."
LGBTQ Mauritians consistently face verbal harassment and even physical attacks from the community and religious sector, even though authorities rarely arrested anyone under Article 250 before the ruling.
Anjeelee Beegun of Egides and Rekonekte said the Supreme Court ruling ensures everyone's human rights are respected, regardless of their sexual orientation.
"Today the Supreme Court finally recognized that Section 250 of the penal code violates the fundamental human rights guaranteed by the constitution," said Beegun. "More importantly, the Supreme Court has stated in clear terms that the constitution, which is the supreme law of the land, protects us from discrimination on the basis of sexual orientation."
Beegun further described the ruling as a historic moment for LGBTQ Mauritians, noting the penal code is a legacy from the country's colonial past.
"We can finally break free from the shackles of a centuries' old law which, despite being a remnant of the country's colonial past, continued to feed into the stigma and hate against LGBTQIA+ people in present days," said Beegun.
"The LGBTQIA+ community in Mauritius continues to face numerous challenges, but the decriminalization of same-sex intimacy is paramount to the full inclusion of LGBTQIA+ people," added Beegun. "This judgment is a huge leap forward in the right direction and will hopefully inspire the community to continue fighting for equality and dignity."
Young Queer Alliance said the existing penal code violated the constitution.
"Section 250 of the criminal code is unconstitutional and violates Section 16 of the constitution in so far as it prohibits consensual acts of sodomy between consenting male adults in private and should accordingly be read to exclude such consensual acts from the ambit of Section 250," said the group in a social media post.
Human Dignity Trust Chief Executive Téa Braun said the ruling was long overdue.
"Another 8-year effort comes to a gloriously decisive victory for equality and justice," said Braun. 
Collectif Arc-en-Ciel Vice President Dimitri Ah-Yu commended Seek for his endurance and perseverance in the case.
"This is an historic day for our organization and the entire LGBT community in Mauritius," said Ah-Yu, noting Section 250 dates back to 1838. "We salute Ryan Ah Seek for his courage and the Supreme Court for choosing inclusion and human rights over conservatism and reprobation. At Collectif Arc-en-Ciel, we believe that it should be a collective responsibility to stand against discrimination and defend fundamental human rights."
Angola, Botswana, Mozambique and South Africa are among the other countries in southern Africa that have decriminalized consensual same-sex sexual relations. The Mauritius Supreme Court issued its ruling roughly two months after a Pan Africa ILGA conference took place in the country.
LGBTQ rights group sues Kenya police chief over anti-gay protests
Mombasa demonstrations began after ruling allowed NGO to register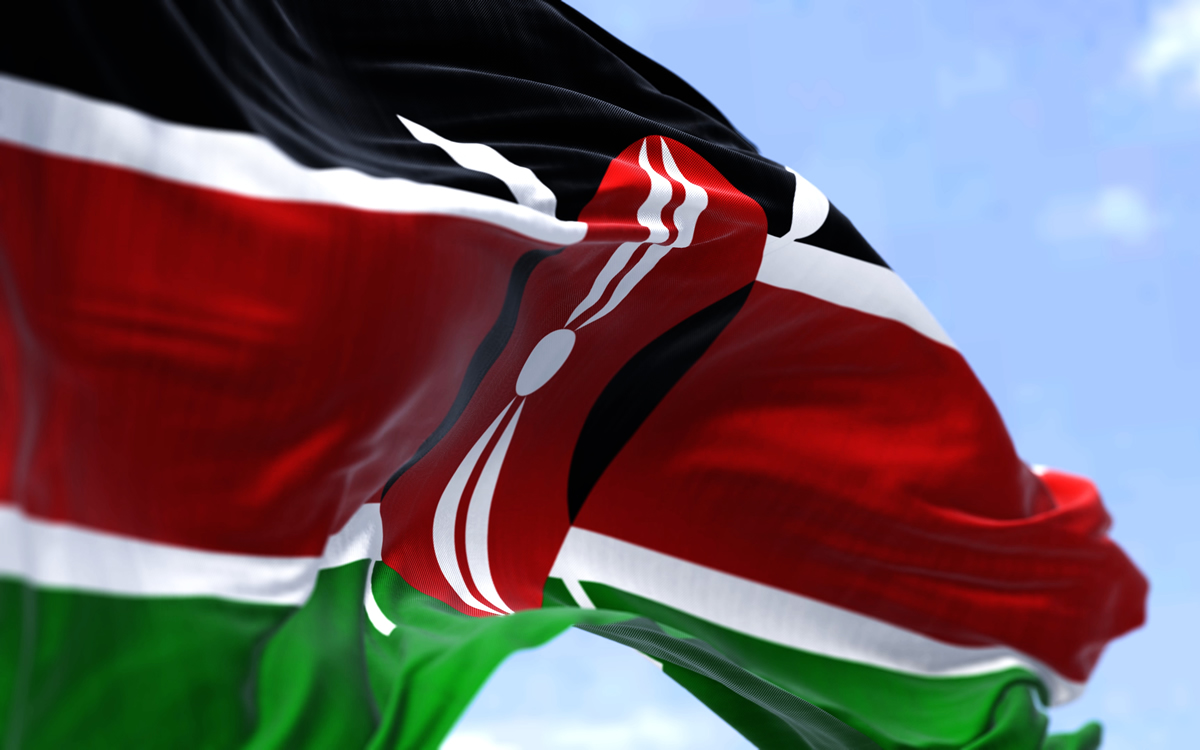 An advocacy group in Kenya has sued Police Inspector General Japhet Koome for allowing religious leaders and lobby organizations to hold homophobic protests whenever court rulings favor the LGBTQ community.
Two petitioners — Mr. JM and the Center for Minority Rights and Strategic Litigation — have sued Koome in the High Court in Mombasa, the country's second largest city, and demanded a "ban on anti-LGBTQ protests in the country."
The petitioners' move is in response to recent anti-LGBTQ protests, particularly in Mombasa after last month's Supreme Court ruling that affirmed its February decision in support of the National Gay and Lesbian Rights Commission and its ability to register as an NGO.
The controversial ruling sparked criticism from clerics, politicians and the general public. Demonstrations the two petitioners have described as gross human rights violations against the LGBTQ community followed.
An MP from the ruling party and Mohamed Ali — a celebrated investigative journalist whose anti-gay motion for the government to ban public discussion, reporting and distribution of LGBTQ content in the country passed overwhelmingly in Parliament — are among those behind the homophobic Mombasa protests.
Six LGBTQ lobby groups applauded the rulings as a "crucial shot in the arm towards LGBTQ rights" and condemned protest organizers for "mobilizing towards hatred and marginalizing others."
Mr. JM and CMRSL have also sued two anti-LGBTQ activists and a national lobby group dubbed the "Anti-LGBTQ Movement" that organized the demonstrations, in addition to the police official whose office authorizes street marches by issuing permits to protesters.  
"The petitioners have sought to include new amendments to the petition filed last week via the court's online filing system and they have until Oct. 11 when the court will give directions to the hearing of the case," a source familiar with the petition told the Washington Blade.
To stop any future homophobic protests, the petitioners want the court to declare the LGBTQ community is also entitled to constitutional rights and freedoms without hate or discrimination just like their opposite-sex counterparts.
They argue the anti-LGBTQ protests, characterized by incitement to violence in March and last month in response to the Supreme Court's rulings, have led to increased cases of homophobia and threats to the lives of the queer community across the country.
The petitioners claim the "Anti-LGBTQ Movement" group has been propagating "violence, elimination and expulsion" of the queer community from the country in its relentless homophobic campaign. They further allege that organizations working with LGBTQ people have recorded "more than 100 cases of violence, forced evictions and denial of services" by landlords, employers and the public as a result of these protests. 
The petitioners also claim the protests have led to the shutting down of "more than 20 organizations and medical facilities" that provide essential HIV and STI treatment services to LGBTQ people because of security concerns.   
Mr. MJ and CMRSL in their case have included the Kenya National Commission on Human Rights, a state-funded watchdog organization, as an interested party, although it always distances itself from defending LGBTQ rights.
The Kenyan Constitution, which only recognizes consensual opposite-sex relations, directs the KNCHR. Section 162 of the penal code criminalizes consensual same-sex sexual relations. 
This sidelining has forced the LGBTQ community to demand a representative to the KNCHR to represent their interests, such as intersex people who are represented after a landmark law that recognizes them as Kenya's third sex, took effect in July 2022. The petitioners did not engage KNCHR before listing it as an interested party.
The state-funded National Cohesion and Integration Commission, Amnesty International Kenya and the Kenya Human Rights Commission are among the other institutions the two petitioners have included in the case as interested parties.
Amnesty International Kenya with Irungu Houghton as its executive director on Sept. 30 held the "State of Freedoms and Rights in 2023" conference in partnership with United States International University Africa in Nairobi, the Kenyan capital. Participants demanded respect for the rights of every person, including members of the LGBTQ community.
The rights organization vowed to fight any infringement of the rights of any person or group, regardless of their gender or sexual orientation, in line with its newly launched 4-year strategic framework for 2024-2028 that will guide its human rights advocacy.
Meanwhile, some parents in one of Kenya's all female high schools are angry after administrators suspended 18 students who allegedly engaged in what they described as lesbianism.
The students' suspension from Cardinal Otunga Girls' High School in the western part of the country last week has caused fury among their parents, because they are set to start taking their final high school national exams on Oct. 10. This action comes amid the government's plans to consider a recommendation from a presidential task force on education reforms to hire imams and chaplains in schools to guide students against what they feel is the infiltration of LGBTQ practices.
Eswatini government refuses to allow LGBTQ rights group to legally register
Supreme Court previously ruled in favor of Eswatini Sexual and Gender Minorities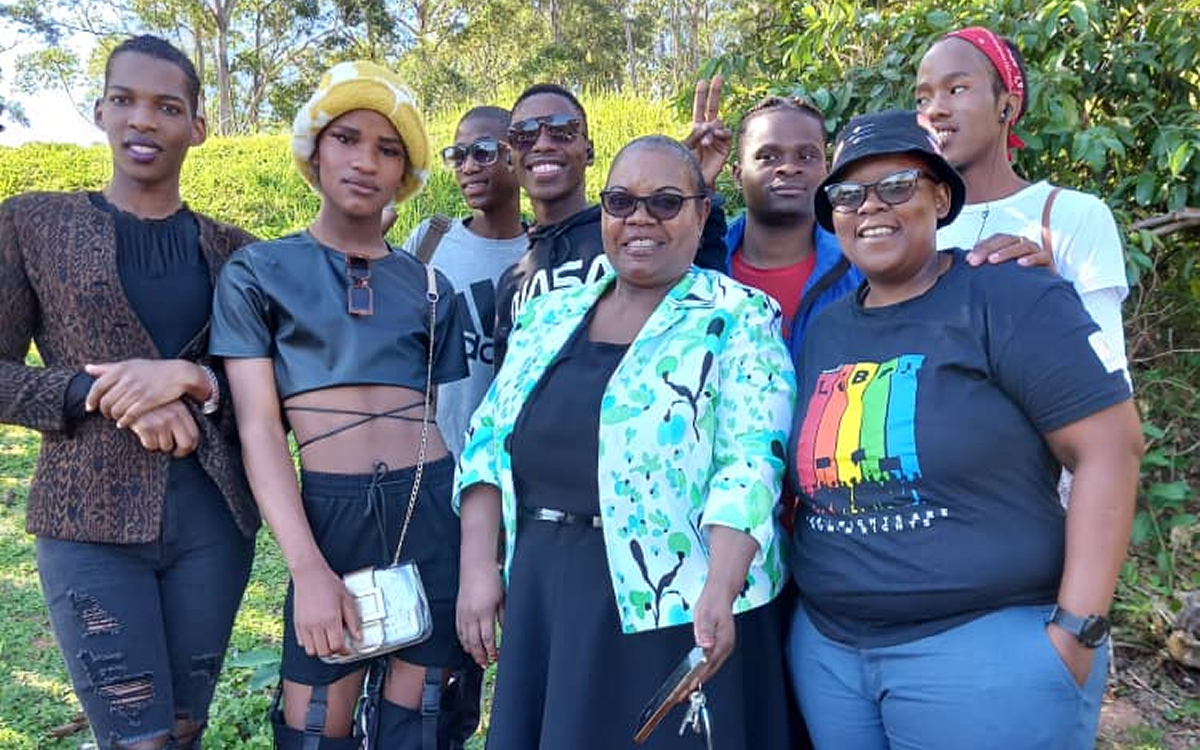 The Eswatini Commerce, Industry and Trade Ministry this week said it will not allow an LGBTQ rights group to register.
The country's Supreme Court in June ruled the government must allow Eswatini Sexual and Gender Minorities to register.
The Registrar of Companies in 2019 denied the group's request. Eswatini Sexual and Gender Minorities the following year petitioned the Supreme Court to hear their case. The Supreme Court initially ruled against the group, but it appealed the decision.
"[The] Minister of Commerce and Trade refuses to register ESGM citing the 'Roman Dutch Law,'" said Eswatini Sexual and Gender Minorities on Thursday in a tweet to its X account. "This was after the Supreme Court ruled unanimously that the refusal to register ESGM by the registrar was unconstitutional."