Friends mourn unexpected passing of D.C. event planner Jocko Fajardo
Longtime community activist found deceased in Dupont Circle residence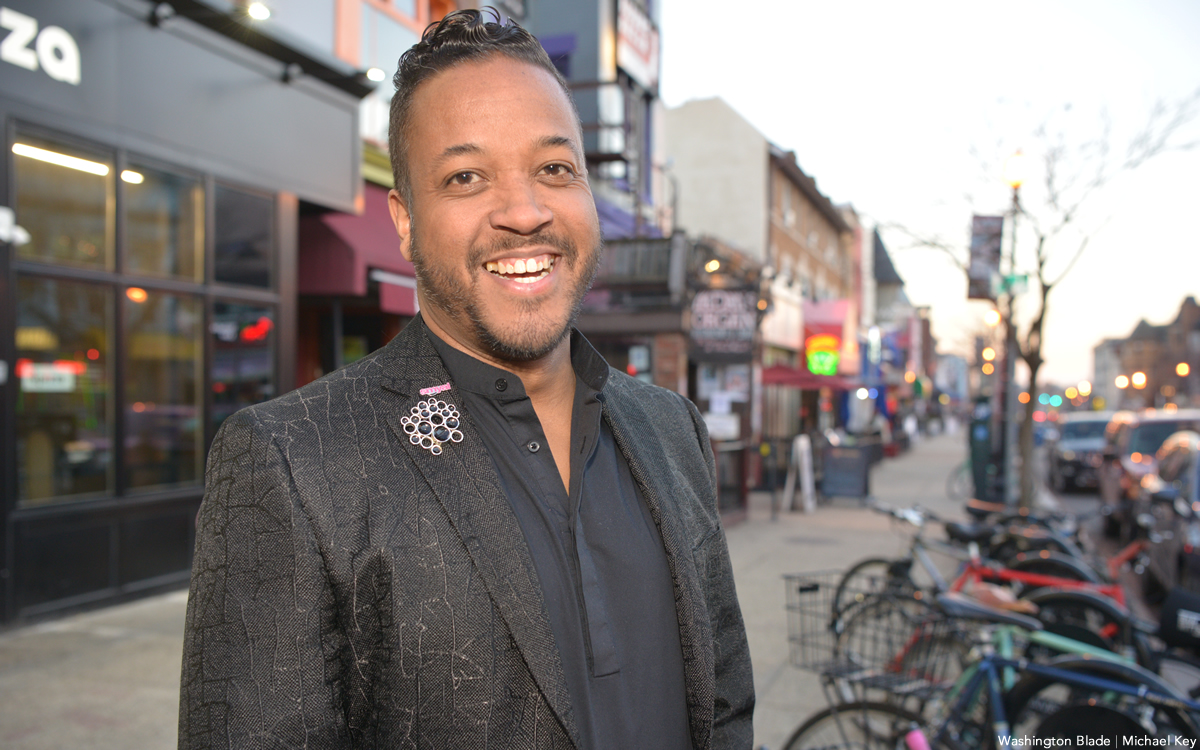 LGBTQ community members and others who knew him were saddened to learn that longtime D.C. resident Joaquin 'Jocko' Fajardo, who was known as a skilled chef, florist, and event planner, died at his Dupont Circle residence on Friday, July 14.
Friends and others who knew him have told the Washington Blade they did not know the cause of death.
A spokesperson for the D.C. Department of Fire and Emergency Medical Services said he couldn't immediately obtain information related to a possible call for medical assistance from Fajardo's condominium residence at 1614 Q Street, N.W.
According to his website, in recent years Fajardo operated a D.C.-based business called Jocko Made, which provided services related to the planning of events. He also served on the board of the D.C.-based LGBTQ youth services organization SMYAL.
"Jocko Fajardo was the guy you called if the queen was coming over for dinner and you wanted it to be perfection," said David Perruzza, owner of the Adams Morgan LGBTQ bars Pitchers and A League of Her Own in a Facebook post.
"He helped out with every organization from SMYAL to helping me a few times with Casa Ruby," Perruzza wrote, referring to the former LGBTQ community services organization. "His philosophy on life was to treat people with kindness and spread love," Perruzza continued. "I will miss his positive posts that even on a dark gloomy day would make me smile."
An announcement by SMYAL posted on its website prior to Fajardo's passing said Fajardo operated an earlier version of his company called Flourish Design, which is described as a D.C. lifestyle management and private events company. The announcement said Fajardo was from Tempe, Ariz., and had been living in the D.C. area for close to 20 years.
On his Jocko Made website, Fajardo described some of the services the event planning aspect of his business provided.
"Our events are tailored to your every need," his website message says. "Whether social or corporate, we offer comprehensive full-service planning and day-of management. We maintain very special vendor relationships and help to connect the dots so you can have the most seamless experience possible."
In 2019, Fajardo served as co-master of ceremony for the Washington Blade's 50th anniversary celebration. In addition to assisting with the planning of the event, he designed the floral arrangements for the gala.
"Jocko touched so many in the LGBTQ community in D.C. through his extensive volunteer work," said Washington Blade editor Kevin Naff. "When we were looking for help planning the Blade's 50th celebration, Jocko stepped up and was involved throughout the entire process. All of us at the Blade are forever grateful for his many contributions and he will be missed by so many in the community here."
"Jocko was a D.C. treasure," said D.C. activist Peter Rosenstein. "His creativity, charm and friendship will be missed by so many. He left us much too soon."
This story will be updated as more details become available.
Longtime D.C. resident, humanitarian Eric Scharf dies at 65
Center Global volunteer passed away on Sept. 21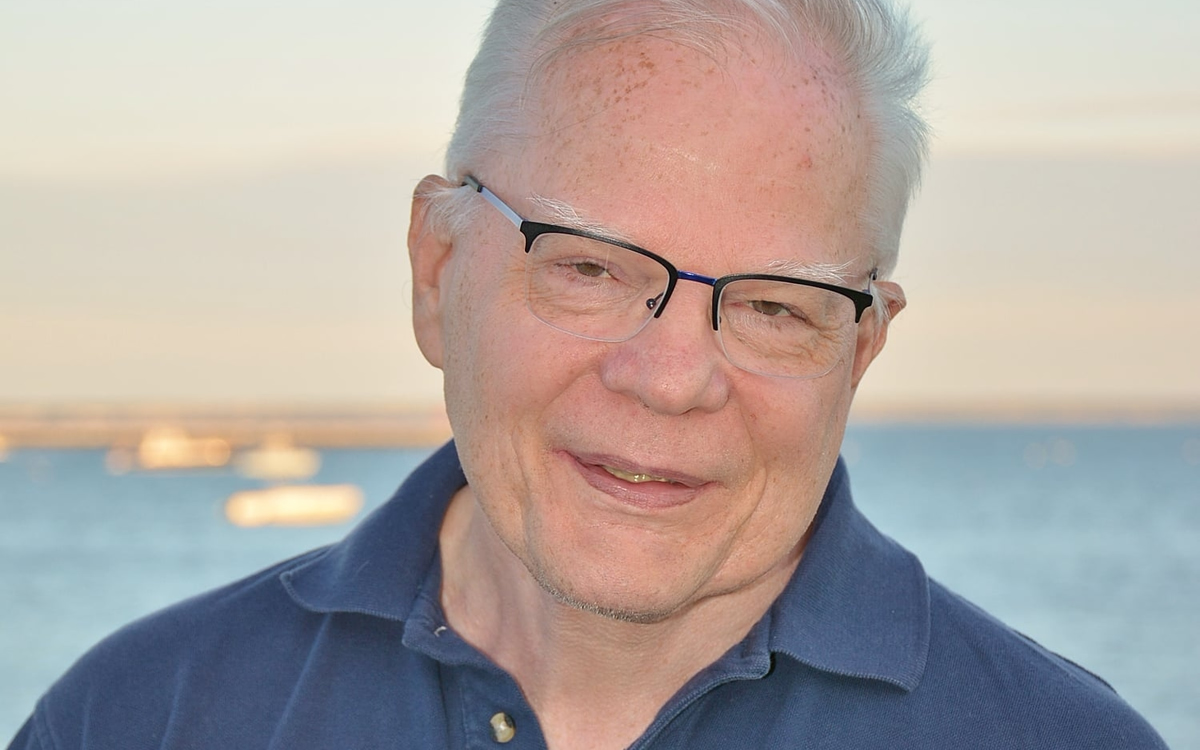 Eric Greene Scharf of Washington, D.C., passed away on Sept 21, 2023, at age 65 after a long battle with cancer. Eric was the first born with his twin brother, Edward (Ted) at Norwalk Hospital in Norwalk, Conn., on April 22, 1958, to Patricia K. and John Stewart Scharf. He spent his early childhood in Syracuse, N.Y.; Essex Junction, Vt., and Barrington, R.I., until he was five when the family moved to Yarmouth, Maine. 
Eric graduated from Yarmouth High School in 1976 and the University of Southern Maine in 1980. As a youth he volunteered at the Yarmouth Merrill Memorial Library, St. Mary's Episcopal Church in Falmouth, Maine, and on various Episcopal diocesan events and programs. While in high school and college he worked as a driver and assistant to the Right Rev. Frederick B. Wolf, sometime Bishop of Maine which took him on travels across Maine, the U.S. and even to Africa.
After graduating from college, Eric moved to Washington, D.C., where he spent 43 years as an association executive and mental health advocate. He was rarely satisfied with the world as he found it and was determined to make it right. He worked on addiction issues, help for LGBTQ refugees, depression and bipolar initiatives — for world peace even. We have more room for hope because of Eric's work.
His work with professional trade groups included the Passenger Vessel Association, National Customs Brokers and Forwarders Association of America and the American College of Nurse Practitioners. In retirement he served as the D.C. voice for the Depression and Bipolar Support Alliance and advocated for LGBT asylum issues. Eric was also involved in electing several mayors and other leaders in the District of Columbia from the mid 1980s on and worked on the staff of Anthony A. Williams.
Eric was a cradle Episcopalian who attended St. Thomas' Episcopal Church, Dupont Circle. He was a founding member of the national church's Episcopal Caring Response to AIDS and in the Diocese of Washington, the Episcopal Caring Response to AIDS. Both organizations worked to educate the church at large about the epidemic and provide services locally to people suffering from the disease.
Eric is survived by his twin brother, Ted K. Scharf of Augusta, Maine, brothers Scott W. Scharf and his wife, Susan of Portland, Maine, and Steven C. Scharf of Portland, Maine. He is also survived by his father, John Stewart Scharf of Tilton, N.H. He was predeceased by his mother, Patricia K. Scharf.
In lieu of flowers, Eric asked that donations be made to:
St. Thomas' Episcopal Church: 1517 18th St., N.W. Washington, D.C., 20036
Capital Clubhouse, Inc.: 1517 18th St., N.W., 4th floor Washington, D.C., 20036
or
The Depression and Bipolar Support Alliance: 55 East Jackson Blvd., Suite 490, Chicago, Ill., 60604
A memorial service will be held at St Thomas' Episcopal Church at 1517 18th St., N.W., Washington, D.C., on Saturday, Sept. 30, 2023, at 2:30 p.m.  The service will be streamed live on the St Thomas' Facebook page at www.Facebook.com/StThomasDC
Local resident, sales manager Malek Zaarour dies at 72
Lebanese American beloved for his support and respect for others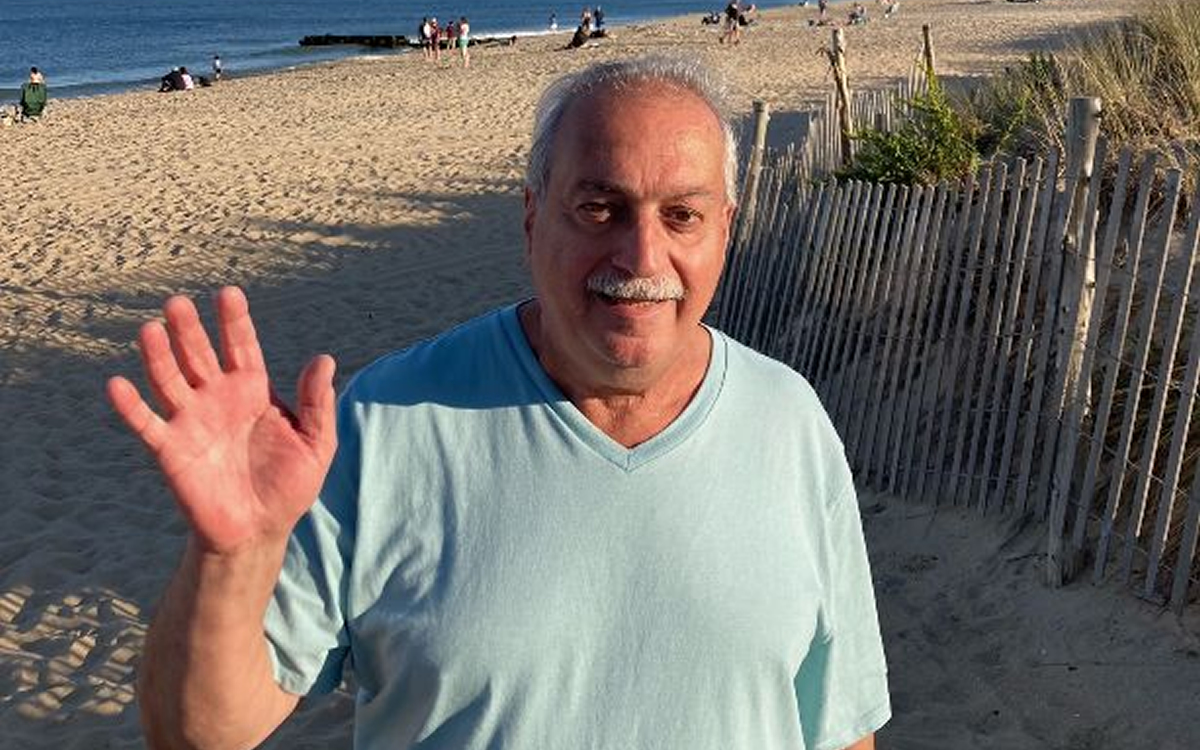 Malek Sleiman Zaarour, a native of Beirut, Lebanon who immigrated to the U.S. in 1991 to pursue degrees in business administration and accounting in the D.C. area before specializing in kitchen appliance sales, died on Aug. 23 from pancreatic cancer. He was 72.
His domestic partner, Alexei Michalenko, said Zaarour, who spoke Arabic, English, and French, spent his early years living in Lebanon and Saudi Arabia, and for a short time in Athens. Michalenko said his partner developed a keen understanding and respect for different cultures that drew the admiration of those he knew and befriended during his more than 20 years living in the D.C. area.
"For me, he was a living example of what all people should be," said Michalenko. "Do unto others as you would have others do unto you. And that was the greatest thing about his openness," his partner said.
A write-up on Zaarour prepared by Michalenko says he was the sixth of nine siblings born in Beirut on Sept. 26, 1950. After graduating high school, he joined a government teaching program and earned a bachelor's degree in math at Beirut Science University, the write-up says.
It says he left Lebanon for Saudi Arabia in 1976 shortly after the start of the Lebanese civil war. In Saudi Arabia he worked as a sales manager for a Lebanese company that specialized in kitchen cabinets and appliances, the write up says.
After 13 years in Saudi Arabia, he returned to Lebanon for one year, according to his partner's write up. He then spent three months in Athens, before immigrating to the United States in October 1991, the write-up says.
For the next several years, the write up says, Zaarour pursued degrees in business administration and accounting from Strayer University in Maryland while working for the Sears department store chain in the kitchen appliances department.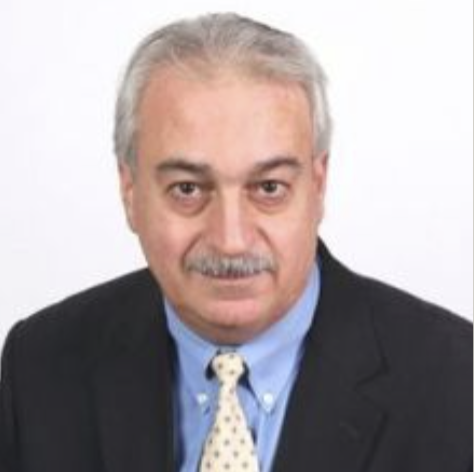 Under a U.S. immigration policy that considers someone's sexual orientation as grounds for asylum due to possible persecution and danger if they return to their home country, Zaarour was granted asylum and became a U.S. citizen in October 2014, the write up says.
"Malek met his late partner, Thomas W. Wadlow, in September 1991," the write up continues. "They formed a love partnership for 20 years, traveling to various places and beaches and entertaining guests until Thomas' passing on Oct. 28, 2011," it says.
"Five years later Malek met his current partner, Alexei Michalenko, with whom he shared seven and a half years of life, fun and travel," according to the write up. "After selling the house he shared with Thomas in S.E. Washington, Malek moved in with Alexei, sharing an apartment in Alexandria, Va."
The write up says Zaarour was diagnosed with bladder cancer in November 2019 for which he was successfully treated. But in October 2022 he was diagnosed with terminal pancreatic cancer and suffered the "challenging side-effects of chemotherapy, until deciding to cease further treatment and requested hospice palliative care until his death," the write up says.
Zaarour is survived by his partner, Alexei Michalenko; his sisters, Afaf, Souad, and Mariam; his brothers, Ameen and Khodr (Zeineb); several nephews and nieces among whom he was especially close – Ali (Katrina), Mohamad, and Beleal, Ahmed and another Mohamad; and many friends in the U.S. and abroad.
The write up says final funeral arrangements were carried out through Islamic International Funeral Service, with prayers offered at the Islamic Guidance Center, also known as Ahlul Bayt Mosque, in Brooklyn, N.Y., with a burial held in Forest Green Park Cemetery in Morganville, N.J.
"May Malek's memory continue to be a blessing to all who knew and loved him and whom he knew and loved," the write up concludes.
Air Force veteran Charles Albee Riley dies at 75
Known for a passionate drive to succeed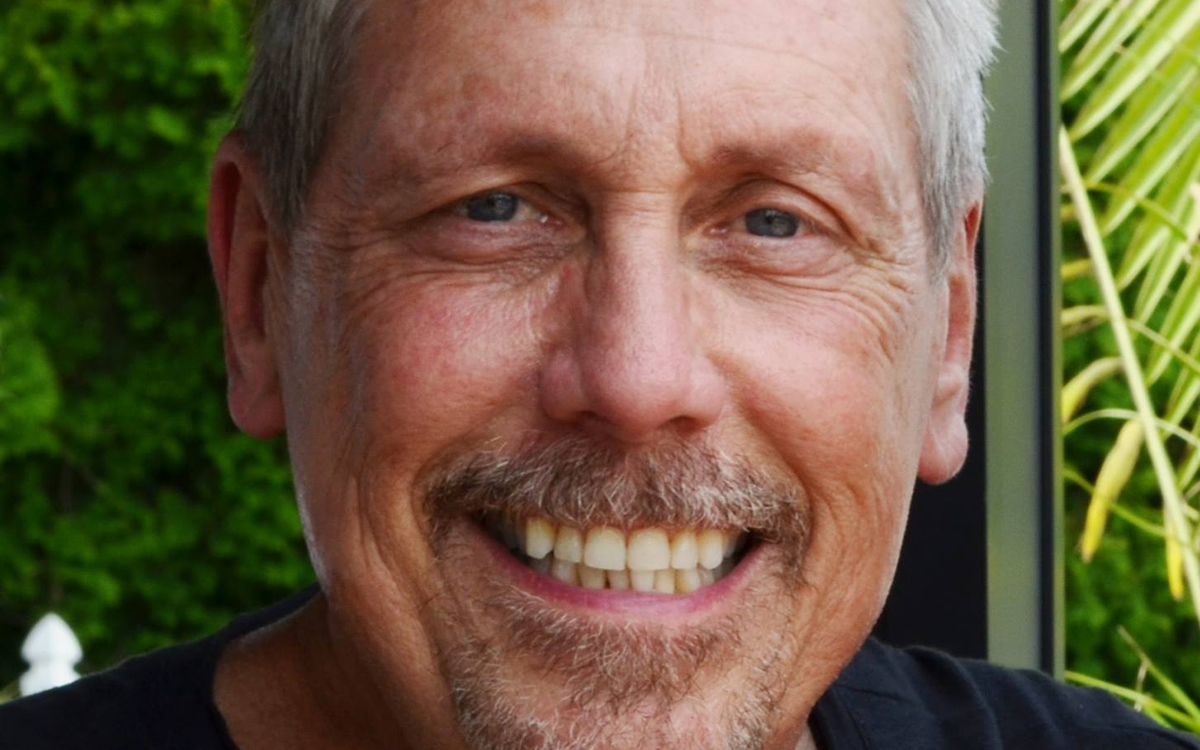 Charles Albee Riley, a U.S. Air Force veteran, passed away at Inova Hospital in Alexandria, Va., on June 12, 2023, with family at his side, according to a statement released by family. He was 75.
Riley was known for his passionate drive to succeed, his family said, which allowed him to excel during his service in the U.S. Air Force. As a gay man he could not serve openly, and ultimately found his true calling as a real estate agent. His success allowed him to provide for his husband and children.
His hard work and personable demeanor proved an invaluable trait for a man who began in the Air Force and progressed to a Staff Non-Commissioned Officer and was able to thrive in his true calling as a Realtor in the Washington, D.C. area, the statement says. He loved being a Realtor. In both endeavors he accumulated numerous accolades and awards.
The youngest of three children, Riley was born Oct. 21, 1947, in Philadelphia, to Helen Arathusa Riley (Albee) and Marion Eugene Riley. He loved art and had a passion for drawing. He attended William B. Evans Grade School and Yeadon High School, both in Yeadon, PA.
According to the statement, his dream was to attend art school, but it was 1966 and his uncle advised him to enlist in the service before he got drafted. He took that advice and enlisted in the U.S. Air Force just a few short weeks before he received the draft notice in the mail. After basic training at Lackland Air Force Base in San Antonio, Riley returned to Philadelphia and on January 5, 1967, he married his first love Charlotte Ann Riley (Doan). She remained one of his closest friends throughout his life. Soon after they were married, he and Charlotte moved to Minot, N.D. where he worked on the Minuteman Missile. In 1969 they had their first of three sons, Scott Warren Riley.
He was discharged after four years and in 1970 they returned to Philadelphia to reunite with family and embark on a career in banking. This endeavor was short lived and in less than 2 years, they were expecting their second child and the benefits the Air Force provided compelled him to reenlist. In 1972, they welcomed Kyle Patrick Riley. Riley would go on to change career fields and switched to administration and then served in Okinawa, Japan; Malmstrom Air Force Base, Montana, where in 1977 he and Charlotte had their third son Matthew Charles Riley; Hill Air Force Base, Utah; and McGuire Air Force Base, New Jersey. Riley closed out his career with tours at the Defense Intelligence Agency in Washington, D.C., and his last duty location was Pease Air Force Base in New Hampshire.
"Our mother, Charlotte, is the epitome of strength and love," the statement reads. "When dad decided to live his life as a fully integrated gay man, she singlehandedly held the family together."
Riley met Wayne Edward Schwandt at a Gay Fathers Coalition (GFC) Halloween Party for the children of gay fathers in 1984. "Chuck and Wayne had their first kiss that night, and he became the love of my dad's life. … Dad came out in a time when it was difficult and taboo to be gay. He would often talk about his and Wayne's courtship and how there were no examples of how to be a male/male family with children. The Gay Fathers Coalition was so important to them and was an amazing support network."
Riley loved the arts, the theater, and "every time we hear Barbra Streisand, a song from Evita, or Cher, we will think of Dad and over time our tears will become smiles. He was a wonderful and thoughtful man. Dad will forever be in our hearts."
He is predeceased by his husband Rev. Dr. Wayne Edward Schwandt, his brother William "Bill" Riley (Eve), and his daughter-in-law Sherry Riley (married to Scott). Riley is survived by his former wife Charlotte Ann Riley; sister Lynne Leonardo (Joseph) of Aldan, Pennsylvania; sons Scott (grandchildren Brian (Alina and great-grandson Jameson) of Ranson, West Virginia, Kyle (Kathy and grandchildren Samantha, Sean, Shane) of Chesapeake, Virginia; Matthew (Michele and granddaughter Jordan) of Allegany, New York and close friend Dean Daniel of Elkridge, Md.
A Celebration of Life Service will be held on Saturday, Sept. 16, 2023, at Immanuel Episcopal Church-on-the-Hill, 3606 Seminary Rd, Alexandria, Va., at 11 a.m.. In lieu of flowers, Chuck's family has asked that a donation be made in his name to the Human Rights Campaign.