ACLU sues Mo. school district for denying trans student access to bathroom
Lawsuit alleges violations of the state's constitution and Human Rights Act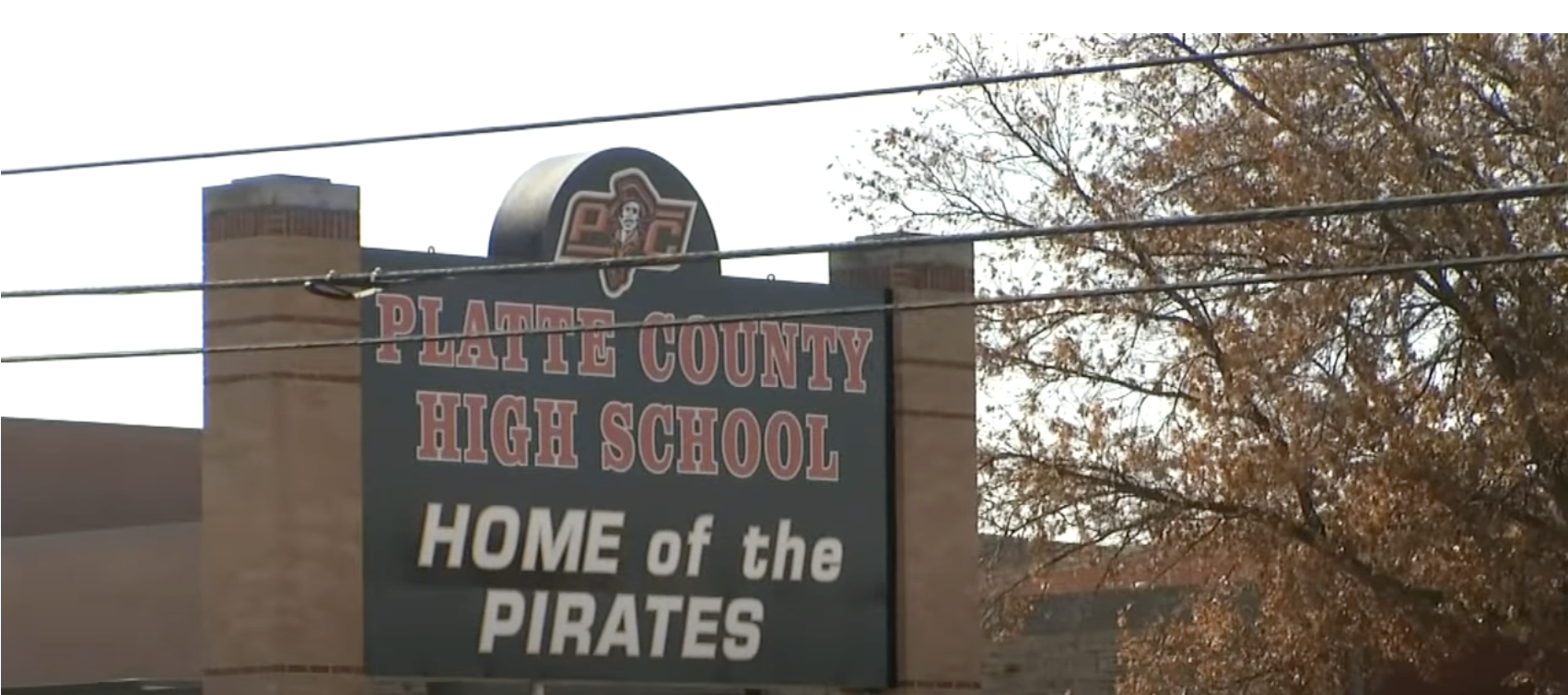 The American Civil Liberties Union of Missouri filed a lawsuit against Platte County School District for allegedly denying a transgender former student access to bathrooms matching her gender identity, the group announced on Tuesday.
The complaint argues the district's policies and practices violated provisions of the Missouri Human Rights Act and the Equal Protection Clause of the state's constitution.
"Forcing transgender students to use the bathroom or locker room that matches their sex designated at birth is not only discrimination but dangerous and causes serious harm to Missouri's youth," said Gillian Wilcox, deputy director of litigation at the ACLU of Missouri, in a press release announcing the move.
The student "lives as a female and was living as a female when she was denied the use of the girls' restroom at her school," and received "a series of escalating punishments ranging from verbal warnings to out-of-school suspension" for noncompliance with the policy, according to the press release.
When she began using the boys' restroom after serving a suspension, the student was harassed and threatened with rape, the ACLU of Missouri said. Suffering anxiety and depression, she was unable to return to school and finished her freshman year virtually.
The Movement Advancement Projects tracks laws across the country restricting trans people's access to restrooms and facilities consistent with their gender identities. These range from statutes defining "sex" in ways that may impact access to Florida's law that criminalizes the use of "bathrooms and facilities consistent with their gender identity in all schools, colleges and government-owned buildings and spaces."
The ACLU of Missouri is challenging efforts to ban gender affirming care for minors through implementation of Senate Bill 49 and the state attorney general's attempt to use consumer protection laws for this purpose, joined in litigation by Lambda Legal and the law firm Bryan Cave.
Missouri sends two anti-trans bills to governor's desk
Legislation targets healthcare access and school sports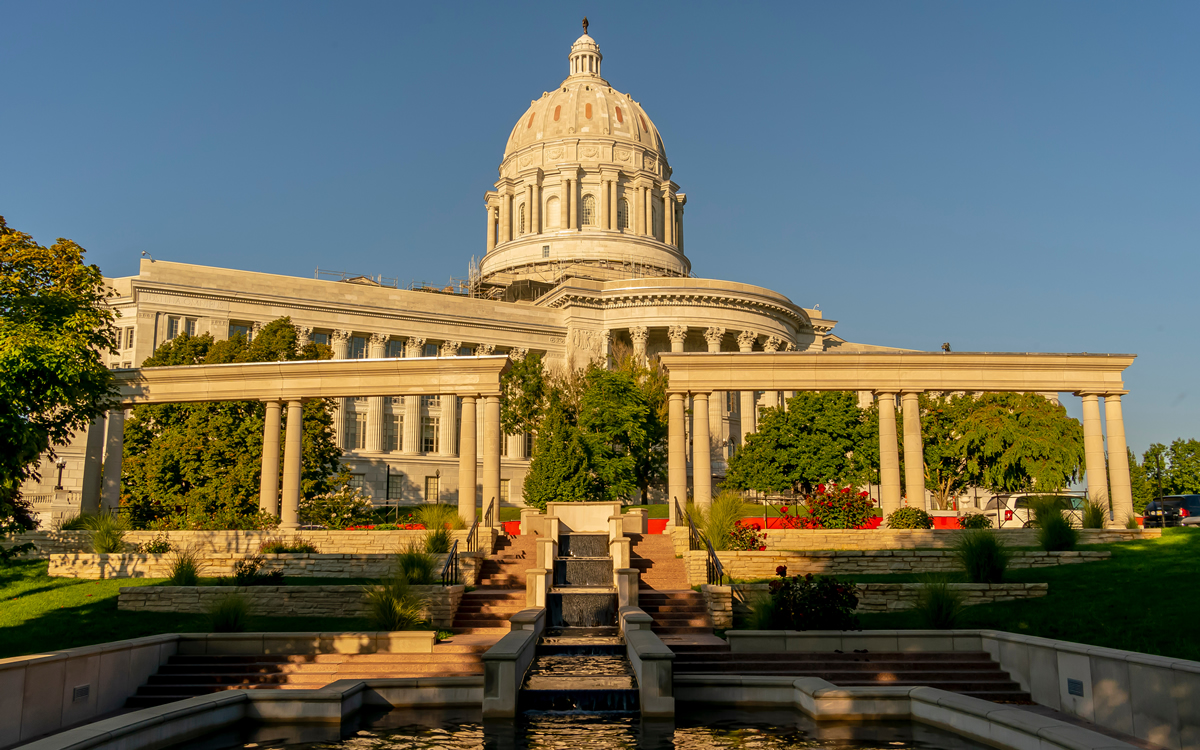 The Republican-controlled Missouri legislature on Wednesday sent bills to the state's Republican Gov. Mike Parson that will restrict transgender residents' access to healthcare and prohibit them from participating in school sports.
"It's an incredibly devastating day for transgender Missourians, for families raising transgender youth, and for all of Missouri," said Shira Berkowitz, senior public policy director for PROMO Missouri, the statewide LGBTQ advocacy organization, in a video shared on Twitter.
Today is a devastating day for trans Missourians, families raising trans youth, BIPOC & trans women of color who will see an increase in violence, and rural trans Missourians with less resources available. Our state government is waging an all-out war on trans Missourians. pic.twitter.com/lkNtmWRHx3

— PROMO Missouri (@PROMOMissouri) May 10, 2023
According to PROMO, Senate Bill 39 will ban "all transgender student athletes from kindergarten through college from being able to play sports on sanctioned school teams that align with their gender identity."
The law would apply to public, private and charter schools, which risk losing state funding for noncompliance.
SB 49, meanwhile, "bans gender affirming surgery for anyone under 18," along with "access to transgender affirming care for minors who are not already on a prescribed path for healthcare."
Additionally, under the law,"Medicaid will no longer be able to cover gender affirming healthcare for children or adults" and "people who are incarcerated will no longer have access to any gender affirming care while they are in state custody."
Saint Louis Rabbi Daniel Bogard, who is raising a trans son and has been active in advocacy over the state's anti-trans legislation, condemned the move in a tweet Wednesday.
I hate them so much. And I hate that I hate them. May the grandchildren of the Republican politicians passing these bigoted bills grow up to be ashamed of who their grandparents were. Yimach shemam #ProtectTransKids #SB49 #DarkDayInMissouri

— Rabbi Daniel Bogard (@RavBogard) May 10, 2023
Missouri rabbi says anti-trans policies threaten his children
'We desperately, desperately want to stay here'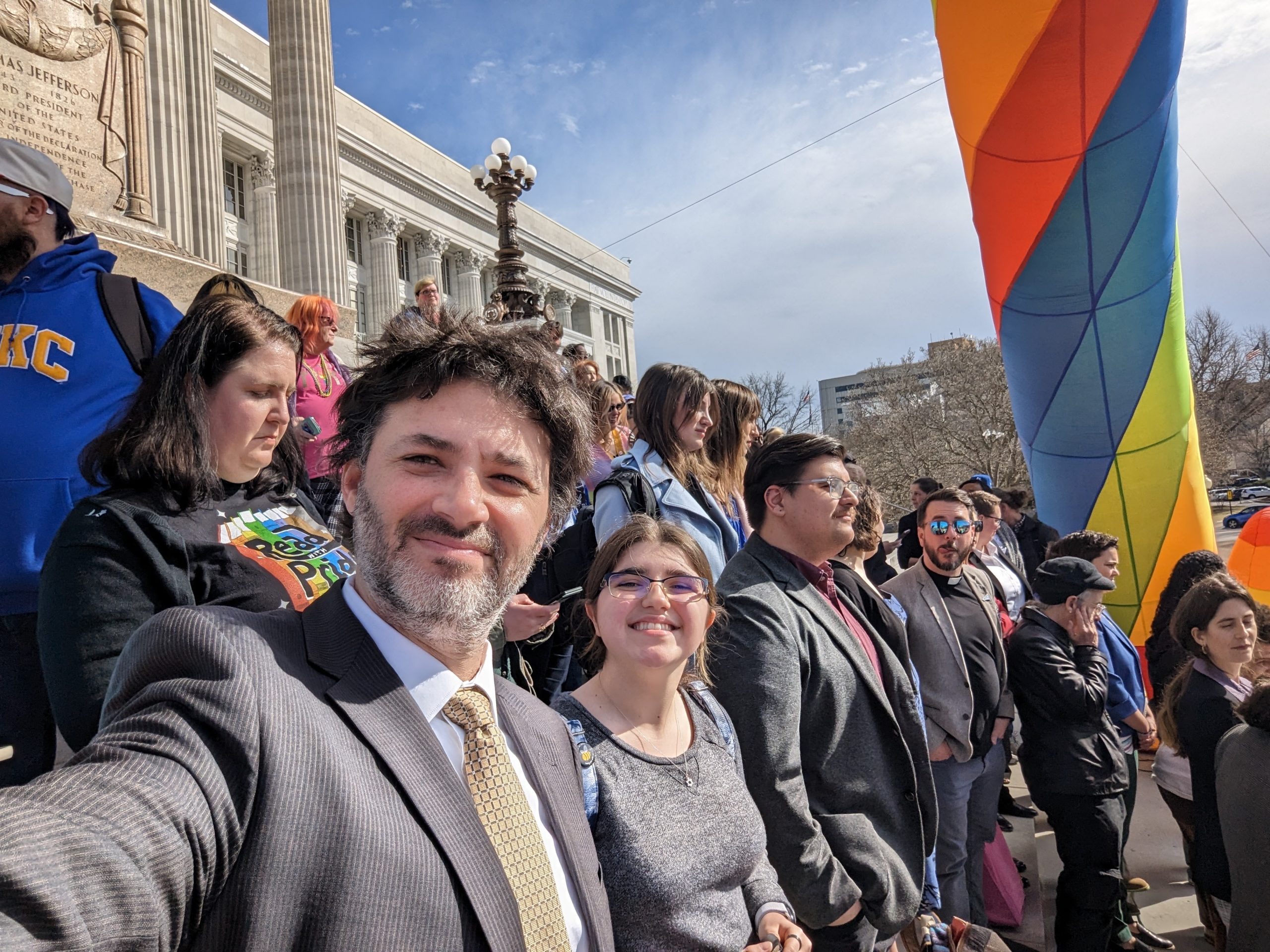 Last month, the office of Republican Missouri Attorney General Andrew Bailey temporarily removed its online form for members of the public to lodge "a complaint or concern about gender transition intervention" they may have "experienced or observed."
Bailey had just issued an emergency rule proscribing gender affirming care in the state for minors as well as adults in Missouri, the most extreme restrictions on healthcare for transgender people in any state.
Rabbi Daniel Bogard hesitated, at first, when the Washington Blade called for his reaction. "I never know what language to use."
As a faith leader with multi-generational ties to St. Louis and its tight-knit Jewish community who is living in the home built by his grandfather, Bogard never imagined having to consider fleeing the state.
"My parents are here. My brother is here. We desperately, desperately want to stay here," he told the Blade.
Bogard said because his trans son is just nine, the only gender affirming care he needs is haircuts and boys' clothes. Still, he said, "the thing I really wish people understood is that what I'm really scared of is the government coming to my door to take away my child for following the best advice of doctors and therapists and professionals."
So, it can be hard to find the right language.
"I'm a rabbi. So, I don't say this lightly: This is what it must have been like to be a Jew in 1930 in Europe. It doesn't feel real, and you can't believe that it's actually going to get worse — that they're going to do the things that they say they're going to — and then it gets worse."
Words that come closest to "accurately describing the totality of what's being pushed in places like Missouri" — like "fascism," for instance — are exactly those likeliest to be dismissed as hysterical, over-the-top, hyperbole, Bogard said.
Likewise with comparisons between the realities faced by trans Americans today and the treatment of European Jews leading up to the Holocaust, which can be even more difficult for some people to consider seriously on their merits.
"Look," Bogard said, "I'm a rabbi. So, I don't say this lightly: This is what it must have been like to be a Jew in 1930 in Europe. It doesn't feel real, and you can't believe that it's actually going to get worse — that they're going to do the things that they say they're going to do — and then it gets worse."
"People don't get it until they see it — even talking to queer folks and trans folks living in blue enclaves and blue states, they often don't quite understand the extent of what is happening."
A more recent analog, Bogard said, might be "the early days of COVID" when people often tended to behave normally, treating others who stocked up on toilet paper and cleared out their desks as paranoid.
The latest move by Bailey, however, should be concerning for everyone. "He had a form to get neighbors to rat out neighbors who are supporting their kids," Bogard said. "That should terrify anyone who cares about democracy and cares about freedom and cares about religious liberty or individual liberty."
Trans people in the state have been scrambling. "None of us none of us know we're hearing," Bogard said.
"There have been rumors that lifesaving gender affirming care will be available in Illinois, which at least for St. Louis is right across the river. Then we're hearing from folks who [are] told by these Illinois organizations that unfortunately they believe they're not going to be able to serve Missouri residents," Bogard said. "I want to be very careful because these are secondhand things that I'm being told, right, but that's where people are at."
'We need national Democrats to stand up'
Behind the anti-trans policies in Missouri and elsewhere in the country is "this discourse, the demonization of trans people and trans bodies," Bogard said. The "rhetoric of otherization and rhetoric that being trans is a social contagion, a mental illness," he said, is going to be fatal. "People are going to die because of this."
Bogard estimates he has traveled to Jefferson City ("Jeff City"), the state capital, about a dozen times this year "to lobby and to testify and to beg." He added, "My mom, who has taken COVID very, very seriously, and hasn't gone out, her first time really going out in public in an unmasked place was [when] she came down to Jeff City to testify this year, to lobby."
"My grandma, God love her, all of 87 years old, was asking me the other day about wheelchair access — because she's worried that she wouldn't be able to walk in the halls of the Capitol to come down and testify for her great-grandson," Bogard said.
Asked whether he believes the urgency is understood by elected Democrats, Bogard said, "Our Democrats here in Missouri have no power, I mean none, [but] they fight with every ounce they have for our kids."
There are "so many incredibly heroic Democratic lawmakers who know this is true public service, people who get paid $29,000" per year to be a state representative even though they have no power, Bogard said. He noted his son has a photo of Missouri's lone openly LGBTQ state senator, Greg Razer, on his desk.
National Democrats, by contrast, often fail to fully understand that protecting trans rights is "the fight of our generation," more consequential than a wedge issue exploited by Republicans to distract from meaningful policy debate, Bogard said.
The GOP "has chosen the bodies of trans kids to be the front for their war on democracy," he said, "And we need national Democrats to stand up and do everything that they can."
'For as long as there have been Jews, there have always been trans Jews'
"It's one of the beautiful parts about being a rabbi," Bogard told the Blade, "is I can see that there are thousands of years of stories about trans Jews — there have always been trans Jews, because as long as there have been Jews there have been trans Jews because being trans is just another way of being human."
"For as long as there have been Jews, there have always been trans Jews. Because being trans is just another way of being human. And there will always be trans Jews as long as there are Jews." https://t.co/qMkvd1XFb4

— Rabbi Daniel Bogard (@RavBogard) April 28, 2023
"We have incredible stories from the 1800s of Jews transitioning and being like, radically accepted in the shtetl in Ukraine," Bogard said. "In 1977, the largest movement in American Judaism came out and endorsed rabbis officiating marriages that involve a trans person."
He added that the Reform Movement came out in support of officiated conversions of trans people in 1990, and then published "an incredible position paper on human dignity of trans folks" in 2015 that would be "the best religious statement" on the matter if not for the new one released in 2023 "which goes 10 steps further."
Bogard said anti-trans and anti-LGBTQ hate is closely linked to anti-Semitism. "When it comes to Jeff City, all of the legislators and all of the people testifying in favor of these bills are coming from deeply white Christian nationalist" enclaves.
He added that most — or close to the majority — of those "who are standing up for trans kids in our state capitol are Jews." So much so that he said St. Louis Episcopal Priest Mike Angell, struck by how many Jewish people were rallied in support of trans Missourians, called on his fellow Christians to "show up."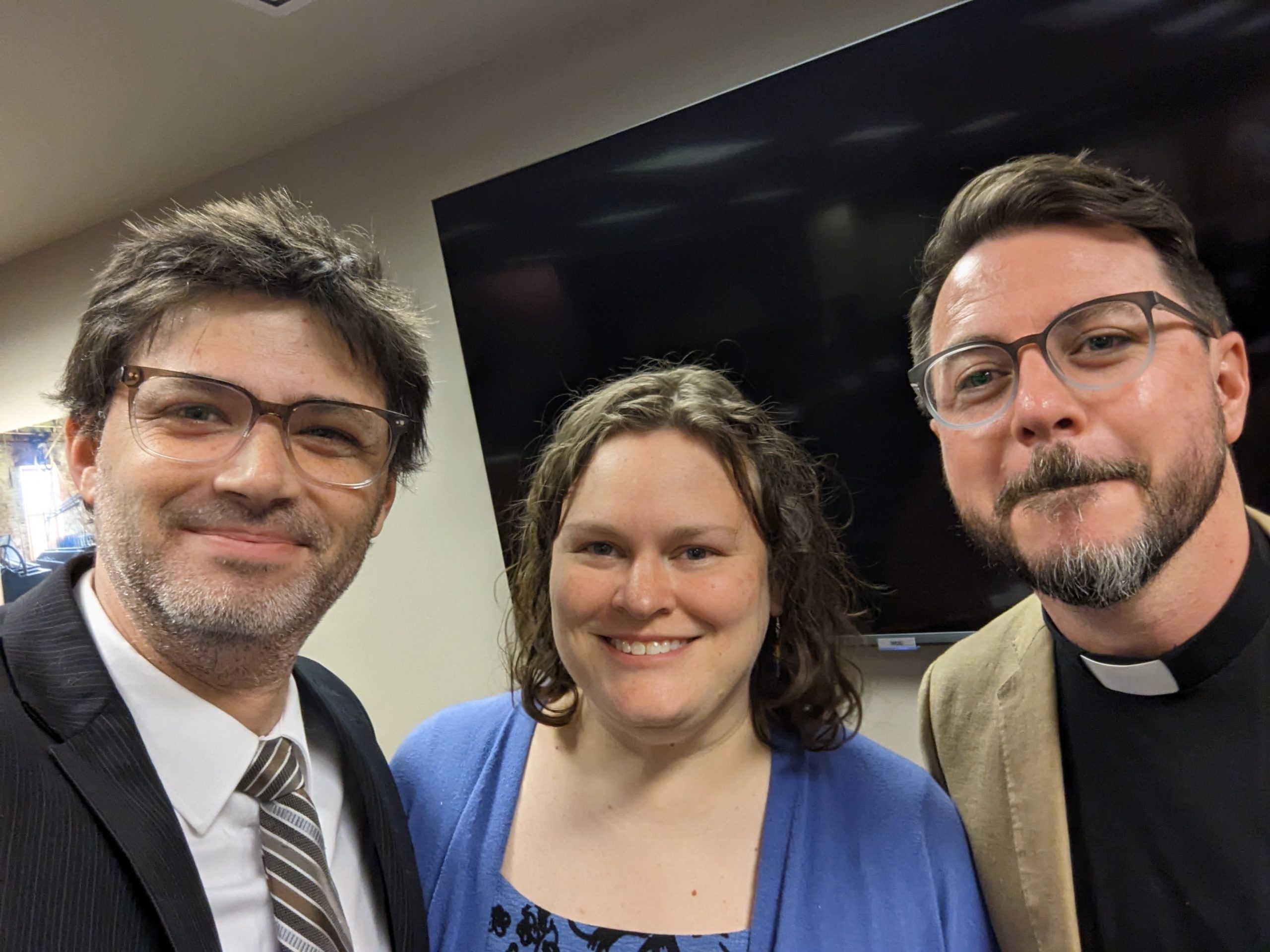 Missouri AG's office removes online anti-trans complaint form
Online form was taken down in response to alleged hacking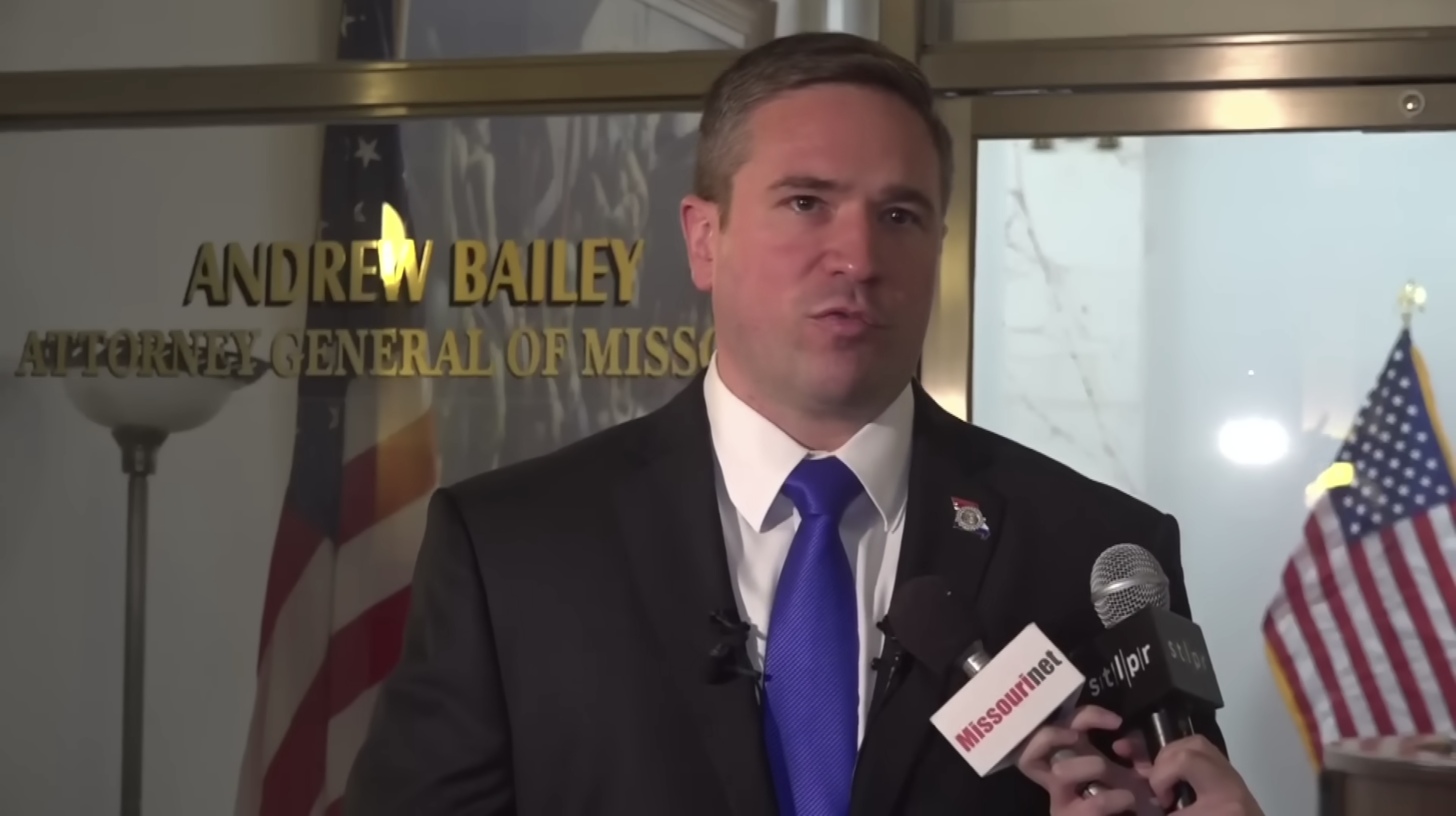 The office of Missouri's Republican Attorney General Andrew Bailey on Friday removed an online form, first made available in March, that was used to collect reports or complaints about gender transition interventions that Missourians have either experienced or observed.
A spokesperson for Bailey, Madeline Sieren, told the Washington Blade the move was necessary to "ensure the integrity of a government website" pending the outcome of an investigation into efforts by "far-left activists" to "hack our system."
Sieren did not respond to a follow up question about whether, how, and in which circumstances the attorney general's office might pursue law enforcement activity in connection with information reported on the form, specifically that which concerns health care administered to others.
Nor did she address a question from the Blade about why the attorney general's office sought information about supposed harms related to gender affirming care beyond those which they or their immediate families experienced directly.
The form was intended to serve as a "tip line" stemming from Bailey's office's investigation into a St. Louis pediatric transgender center, Sieren said, but the connection is not evident from the language used in the form, which broadly welcomes any "complaint or concern" about gender transition interventions performed anywhere in Missouri.
In recent months, Bailey and conservative elected officials in Missouri have escalated legislative and policy attacks on the rights of trans people in the state, in areas from education to athletics, but the most extreme measures have targeted healthcare access.
On April 13, Bailey issued an emergency rule restricting guideline-directed gender-affirming healthcare for Missourians of all ages, imposing hurdles so onerous that the policy might be tantamount to a categorical ban on access to puberty blockers, hormones and gender-transition surgery.
Should the rule take effect as planned on April 27, it will become the country's most extreme anti-trans healthcare ban to-date because of its broad applicability to adults with gender dysphoria.
Meanwhile, the American Civil Liberties Union is tracking 48 anti-LGBTQ — mostly anti-trans — bills from Missouri's legislature, which is controlled by a Republican supermajority.