'Horrendous crimes:' Former College Park mayor pleads guilty to 140 counts of child porn
Deal with prosecutors calls for 30-year jail sentence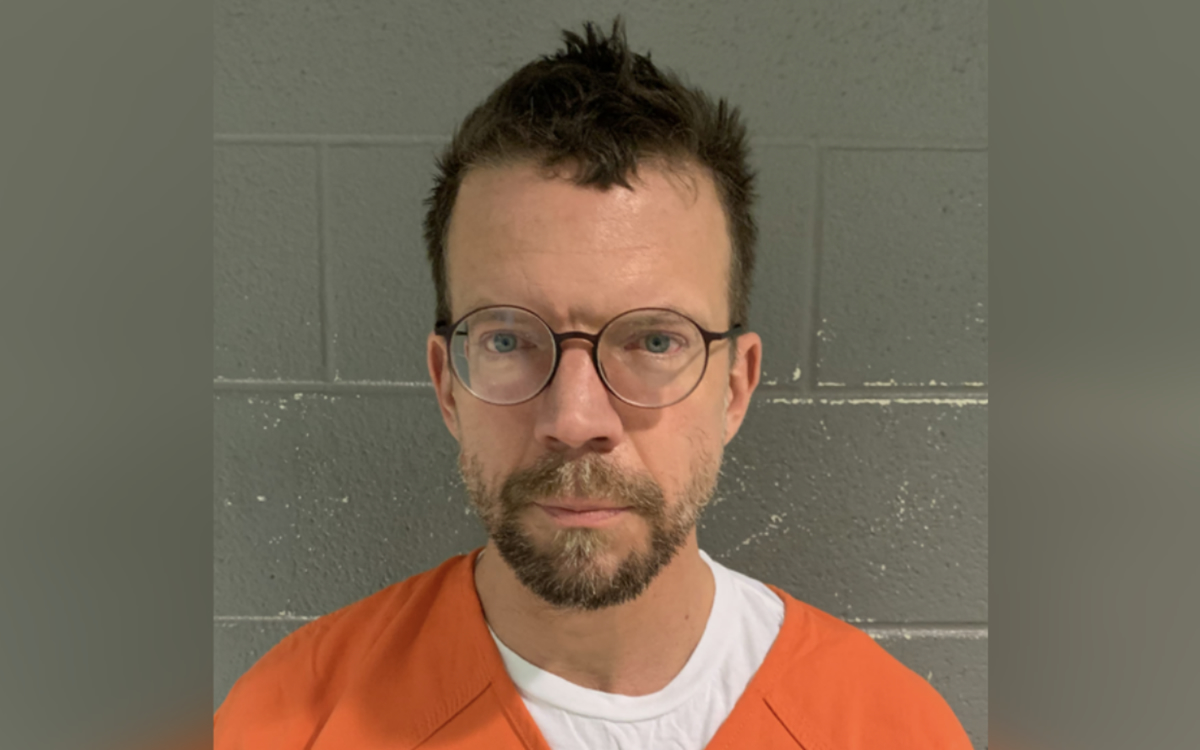 Patrick Wojahn, the gay former mayor of College Park, Md., pleaded guilty in Prince George's County Circuit Court on Wednesday, Aug. 2, to 140 counts of child pornography related charges as part of a plea agreement offered by prosecutors.
The agreement calls for Wojahn, 47, to be sentenced to 150 years in prison, with 120 years to be suspended, requiring that he serve 30 years.
Prince George's County Assistant State's Attorney Jessica Garth, the lead prosecutor in the case, announced the terms of the plea agreement during the Circuit Court hearing, which was listed as a plea hearing.
Garth told news reporters after the hearing that under Maryland's sentencing rules Wojahan will be eligible to apply for release on parole after serving 25 percent of the 30-year sentence, which could result in his release after seven and a half years.
She said that under the plea agreement Wojahn will receive a mental health evaluation and treatment while in jail and upon being released; he must register as a Tier Two sex offender upon his release; and he will be prohibited upon release from holding a job or a volunteer position involving children. Garth said the plea agreement calls for Wojahn's probation to last for five years.
As part of the plea agreement, Wojahn pleaded guilty to each of the 140 counts against him handed down in the second of two grand jury indictments. The 140 counts include 60 counts of distribution of child pornography, 40 counts of possession of child pornography, and 40 counts of possession of child pornography with intent to distribute it.
The first indictment against Wojahn came just under four weeks after Prince George's County police announced on March 2 of this year that they had arrested him on 56 counts of possession and distribution of "child exploitive material."
Shortly before his arrest and just after police raided his College Park house and confiscated multiple cell phones, a storage device, and a tablet and computer, Wojahn released a statement announcing he had resigned from his position as College Park mayor, for which he had served since 2015.
In his statement Wojahn also said he was cooperating with authorities in their investigation into the charges against him.
"I have cooperated fully, and will continue to cooperate fully," he wrote. "I am stepping away to deal with my own mental health," he said. "I ask that you continue to keep me and my family in your prayers."
The initial police charging documents said Wojahn allegedly had uploaded and/or shared at least 56 videos or still images on the social media app Kik depicting explicit sexual acts between adult men and prepubescent boys, depicting prepubescent boys engaging in sex with each other, or engaging in masturbation.
The police charging documents did not include any evidence or allegations that Wojahn had any direct contact with the juveniles depicted in the pornographic videos or still images he possessed or distributed. And the charging documents also did not include allegations that he was distributing the video or still images of child porn by selling them for profit, only that he was allegedly sharing them with others through the Kik app.
The drama surrounding the Aug. 2 court hearing in which Wojahn pleaded guilty was heightened by an announcement by a court clerk that the hearing, scheduled for 1:30 p.m., would be delayed by at least 45 minutes or more because of a mix-up by jail officials who were supposed to transport Wojahn from the jail where he has been held since his arrest on March 2 to the courthouse, located in Upper Marlboro.
It wasn't until 3:25 p.m. when a uniformed guard escorted Wojahn into the courtroom while the former mayor was handcuffed and wearing an orange prison jumpsuit.
During the Aug. 2 plea hearing, Judge Karen Mason, who is currently presiding over the case, asked Wojahn to rise from the defense table where he was seated beside his attorney, David Moyse, to answer a series of questions that the judge said must be answered to confirm that he has willingly and knowingly chosen to waive his right to a trial and to plead guilty to all charges.
As part of her questioning, Mason read each of the 140 indictment counts, including their allegations of possession or distribution of child pornography, asking Wojahn if he understands the impact of his guilty plea.
"Yes, your honor," Wojahn replied repeatedly.
Assistant State's Attorney Garth told reporters after the hearing that the 30-year sentence called for in the plea agreement is one of the most severe sentences handed down in a Prince George's County court for a case like the one involving Wojahn.
Judge Mason scheduled a formal sentencing hearing in the Wojahn case for Nov. 20, 2023. Garth said the judge has indicated that she will accept the terms of the plea agreement, including the 30-year sentence with eligibility for parole at 7 and a half years.
Defense attorney Moyse said after the hearing that he prefers not to comment on the plea agreement or the status of the case at this time.
"This is a horrific case," P.G. County State's Attorney Aisha Braveboy said in a statement released after the court hearing. "I am truly pleased that Mr. Wojahn has pled guilty and accepted responsibility for his actions and these horrendous crimes," Braveboy said.
Moms for Liberty is winning its fight to remove books from one Md. school district
56 books are temporarily off Carroll County library shelves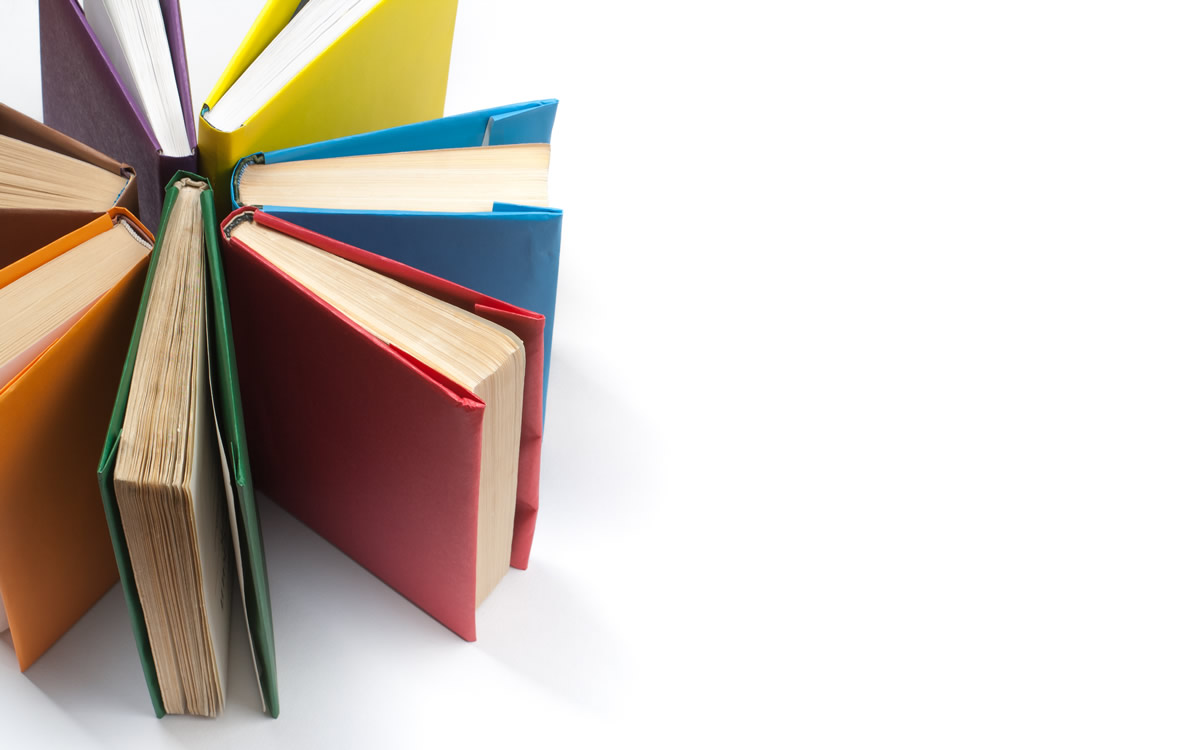 By Kristen Griffith | Carroll County Public Schools can't keep up with a flood of requests to review 56 school library books by a group of parents who oppose their content, so the superintendent has temporarily taken them off the shelves.
Flooding the queue is the conservative parents-rights group Moms for Liberty, whose Carroll County chapter has joined its nationwide call for stricter school library book selection, targeting titles with sexual content, in particular.
The rest of this article can be found at the Baltimore Banner website.
Md. governor visits, praises Baltimore LGBTQ Safe Haven
Moore calls facility 'invaluable resource' for community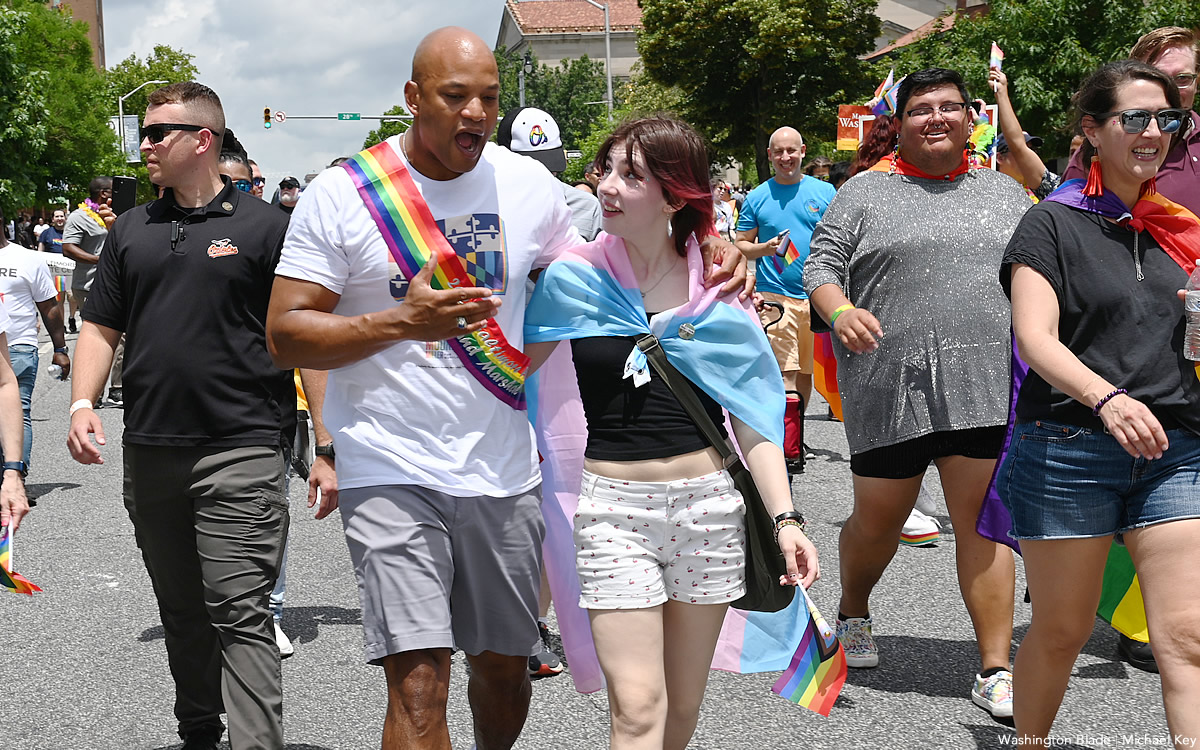 Maryland Gov. Wes Moore and the state's lieutenant governor, Aruna Miller, on Sept. 8 visited Baltimore Safe Haven, a transitional housing and support organization that provides a wide range of services for the LGBTQ community, with a special outreach to the transgender community.
A statement released by Moore's office says the visit was made in partnership with the Maryland Commission on LGBTQIA+ Affairs and provided an opportunity for him and Miller to tour Safe Haven's housing facilities and learn more about the services it offers.
"In Maryland, we lead with love and inclusion, and nobody should have to justify their own humanity," Moore said in a statement. "Baltimore Safe Haven provides help and hope to the people who need it most," he said. "The only way forward is together, and Baltimore Safe Haven has a partner in the State House."
Moore added, "We have a lot of work to do, and we must tackle that work in partnership. If we do, we can build a kinder, safer Maryland for all."
Miller said in the statement that she and the governor fully support Baltimore Safe Haven's work and mission.
"Baltimore Safe Haven's services are a critical link in the continuum of care for our LGBTQIA+ community, specifically for Black transgender Marylanders, and our administration is proud to be their partner," she said.
Iya Dammons, the founder and executive director of Baltimore Safe Haven who on July 28 officially opened a D.C. Safe Haven facility at 331 H St., N.E., said the visit by Moore and Miller to the Baltimore facility has highlighted the organization's work to provide support for people in need.
"Baltimore Safe Haven has been at the forefront of this fight, providing a lifeline to those who have been disproportionately affected by homelessness, discrimination, and violence," she said in a statement. "During their walk-through, Lieutenant Governor Aruna Miller and Governor Wes Moore witnessed firsthand the compassionate and empowering environment created by Baltimore Safe Haven."
Added Dammons, "We hope that their visit will inspire others to join our mission to create a more inclusive and equitable Maryland."
 Like the Baltimore Safe Haven operation, Dammons said the D.C. Safe Haven will provide a wide range of services, including housing for homeless LGBTQ youth, a computer lab, a drop-in center, a case manager, and a once-a-week clinic supported by the University of Maryland.
Md. man pleads guilty to making threats against HRC
Adam Nettina left voicemail after massacre at Nashville's Covenant School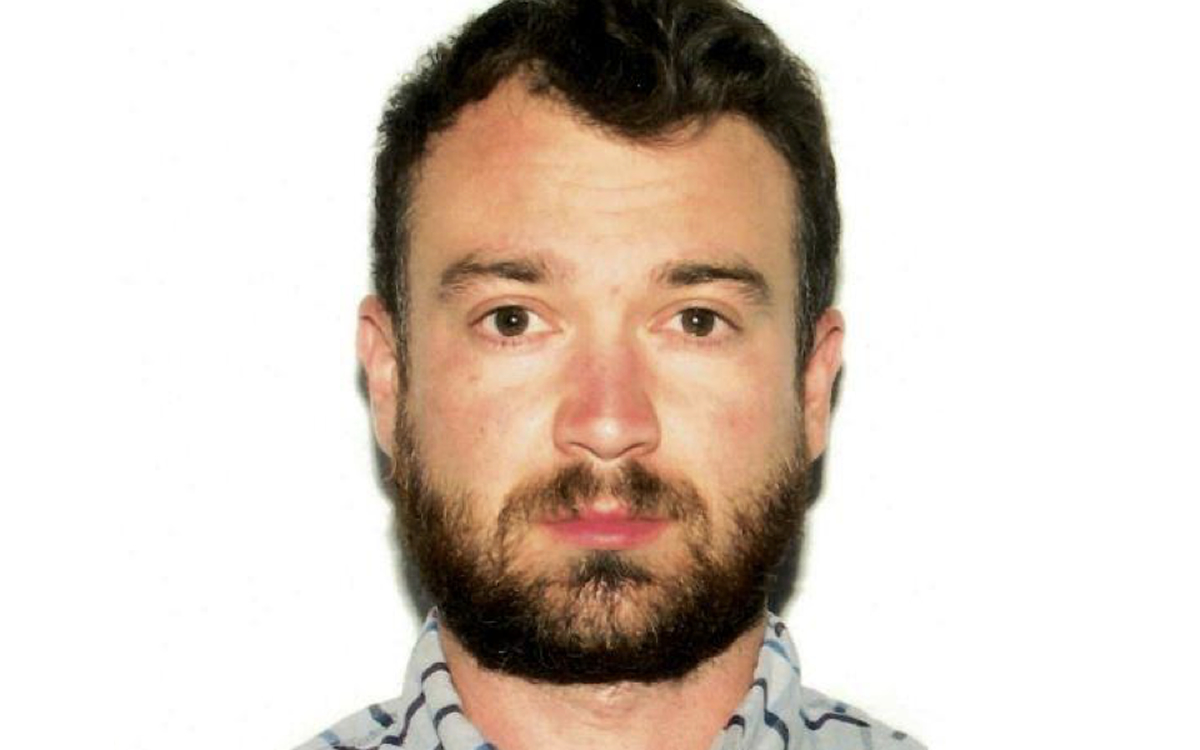 A Maryland man has pleaded guilty to making threats against the Human Rights Campaign.
The Justice Department in a press release notes Adam Michael Nettina, 34, of West Friendship, Md., pleaded guilty in federal court to one count of using interstate communications with a threat to injure.
The press release notes Nettina admitted to leaving a threatening voicemail on March 28, 2023, that referenced the massacre at the Covenant School in Nashville, which took place the day before.
"The message referenced a mass shooting that had happened the day before at a school in Nashville, Tennessee, involving multiple shooting fatalities, where the perpetrator was a transgender woman," notes the press release. "During the call to the advocacy organization on March 28, Nettina made multiple threats, including, '…We'll cut your throats. We'll put a bullet in your head … You're going to kill us? We're going to kill you 10 times more in full.'"
The Justice Department said Nettina "admitted to leaving the threatening voicemail and to targeting his victims because of their actual and perceived gender, gender identity and sexual orientation" and acknowledged he sent threatening messages to two lawmakers in Virginia and Maryland who publicly support trans people."
Nettina faces up to five years in prison.
"The defendant in this case attempted to terrorize the LGBTQI+ community by calling in multiple threats of violence to a local advocacy group," said Luis Quesada, assistant director of the Federal Bureau of Investigation's Criminal Investigative Division. "The FBI will not tolerate these acts of hate, and we remain committed to investigating civil rights violations and keeping our communities safe and free from fear."