Census Bureau asks White House to test questions on sexual orientation, gender identity
Data would be included in annual American Community Survey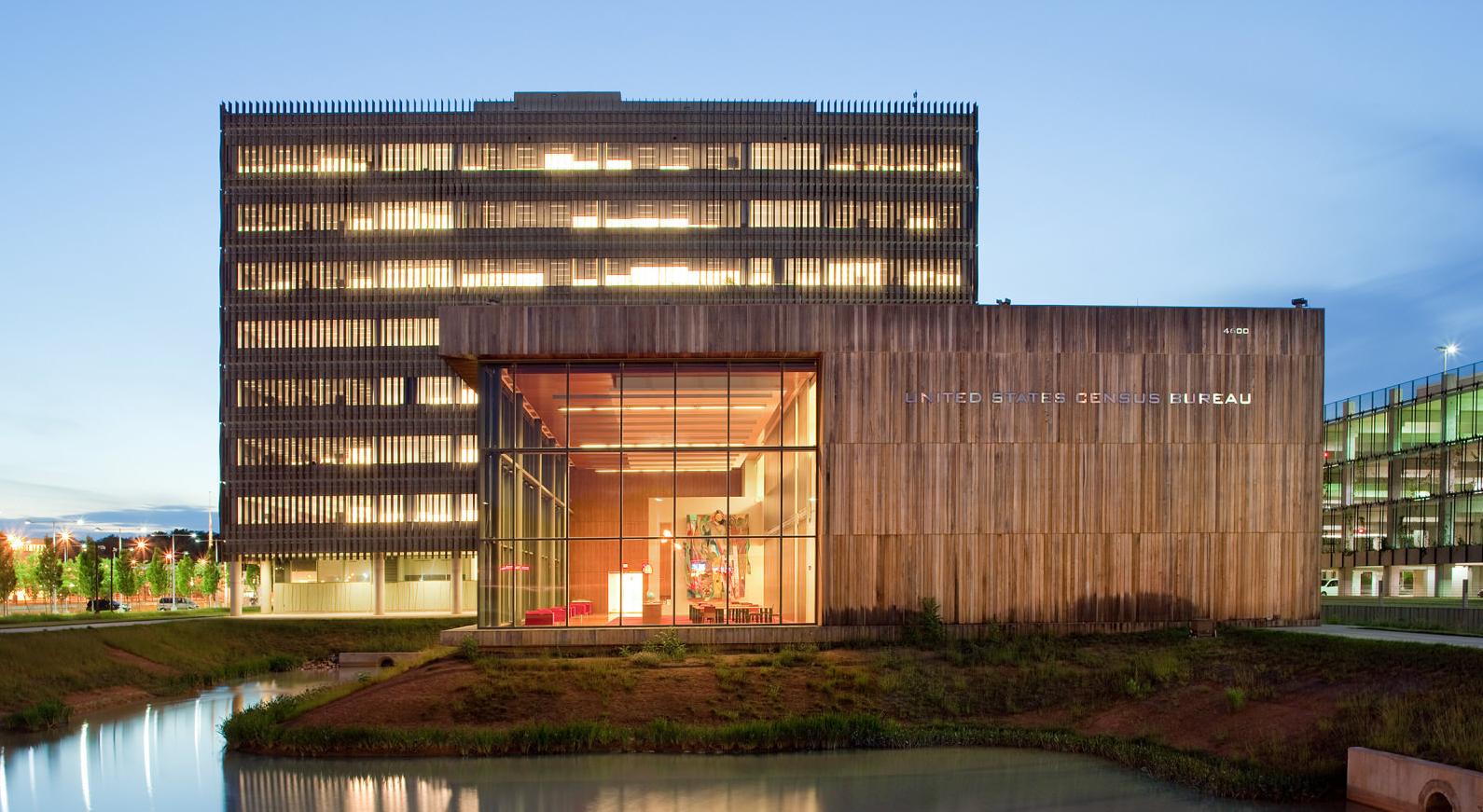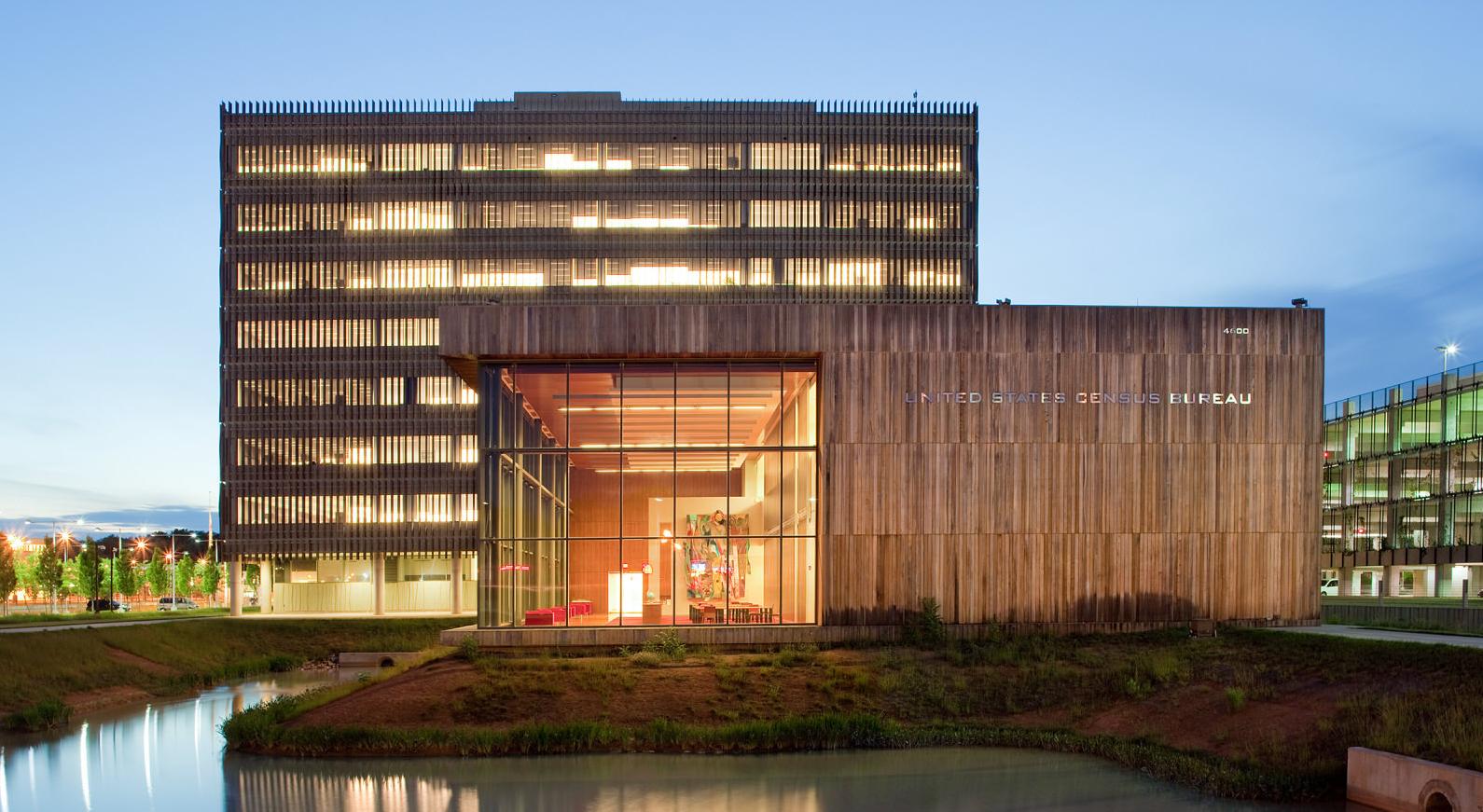 The U.S. Census Bureau on Tuesday asked the Biden administration to sign off on plans to test questions on sexual orientation and gender identity for respondents aged 15 and older on the agency's annual American Community Survey.
Data on these metrics will help inform civil rights and equal employment enforcement, the Census Bureau said in a notice published on the Federal Register.
Testing will help the agency determine wording, response categories and placement of the questions on the survey — its most comprehensive, covering 3.5 million households each year.
A key unknown will be how answers will be provided by proxies such as parents, spouses or others in a household who isn't the person about whom the question is asked.
"Younger LGBT people might not yet be out to their parents or others who are answering these questions as a proxy reporter, so the quality of the data might not be as good for younger people," M. V. Lee Badgett, an economics professor at the University of Massachusetts Amherst, told PBS News.
Currently, the Census Bureau and its annual American Community Survey only ask questions about same-sex couples who are married or cohabitating.
"We anticipate having much more info about the LGBT people than is currently available — including about the demographic and socioeconomic status of LGBT people who aren't in same-sex couple households, including occupational status, industry and wages, and about LGBT people who were born outside the U.S. and LGBT people with disabilities, and their families," Kerith Conron, research director of the Williams Institute at UCLA School of Law, told the Associated Press.
Rachel Levine and AVP on approaching anti-LGBTQ hate as 'public health threat'
White House LGBTQI+ Safety Partnership 'ramping up'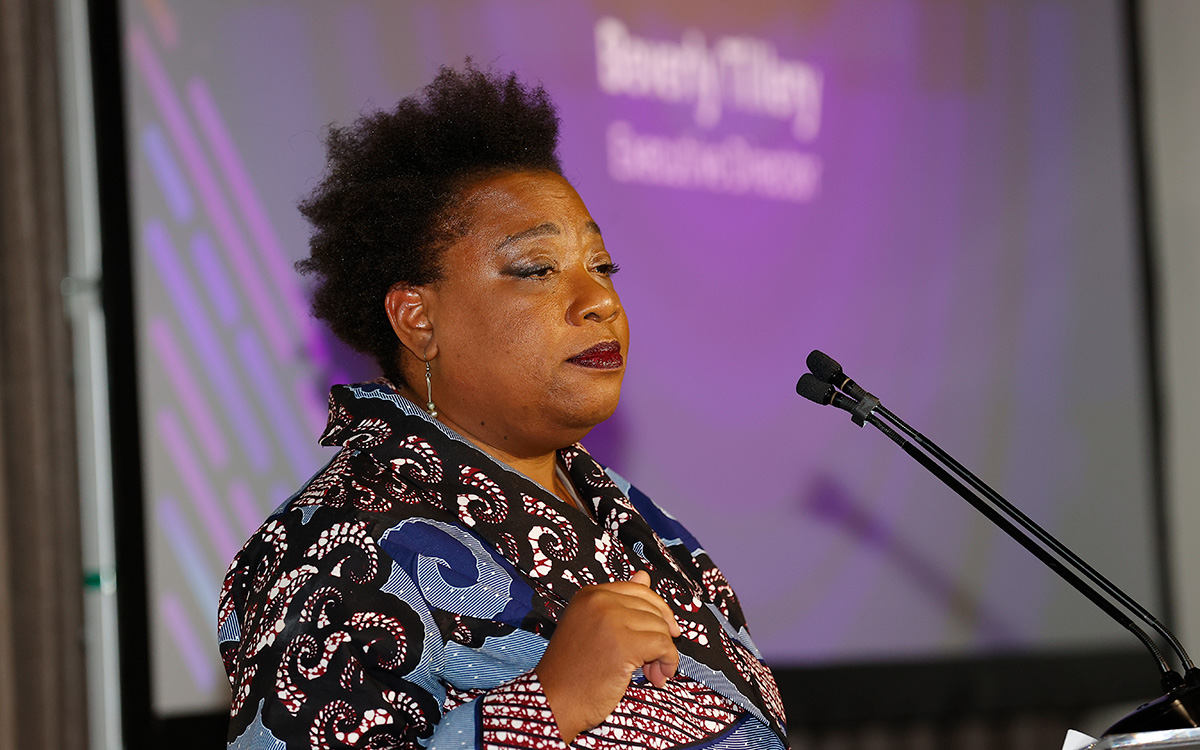 Admiral Rachel Levine, assistant secretary for health at the U.S. Department of Health and Human Services, told the Washington Blade in a statement: "We know that hate — whether fueled by homophobia, transphobia, or racism — is a public health threat."
"I look forward to a day in the future where hate-fueled violence, is an unwelcome memory of the past and no longer incites fear amongst LGBTQI+ people, and all people who live in America," she said, adding, "We all deserve to live in communities safe from violence."
A pediatrician and four-star officer who serves as the highest-ranking openly transgender official in U.S. history, Levine's statement came in response to an inquiry about her meeting on Thursday with New York City Anti-Violence Project (AVP) Executive Director Beverly Tillery.
Also in attendance were the assistant secretary's senior adviser on LGBTQI+ health equity, Adrian Shanker, and Lynn Rosenthal, director of Sexual and Gender-based Violence at the agency.
"We talked about some of the recommendations we have developed specifically for HHS," Tillery told the Blade during a phone interview on Friday.
These focused on three areas, she said: "more work that will approach hate violence as a public health issue"; incorporating this approach and addressing "the needs of safe spaces on the ground" when implementing the White House LGBTQI+ Community Safety Partnership; and exploring "opportunities for funding and technical assistance for safe spaces."
Tillery said that "it was a real honor to be able to have a conversation directly with" Levine, adding that during their meeting, the assistant secretary explained she had made a point of visiting LGBTQ spaces in person.
HHS understands that these groups provide and administer the services it funds, like legal aid and referrals to affirming healthcare providers, she said.
The agency "prioritizes those spaces," with the knowledge that "we're talking about a really critical infrastructure in our community," a network of organizations that "holds our community together in terms of physical and mental health," Tillery said.
Noting the escalation of violence encountered by LGBTQ individuals and spaces, the White House in June announced plans to create an LGBTQI+ Community Safety Partnership led by the U.S. Department of Homeland Security in coordination with the U.S. Department of Justice and HHS.
"We are now looking to the beginning of next year, kind of having a plan in place for what we think needs to be happening for next Pride season, really early, and also thinking about the election," Tillery said. "This is a really critical time where we need to make sure that we get as much information and resources and boots on the ground so they can be actively thinking about safety in a bunch of different ways."
The White House explained the Partnership will "Provide dedicated safety trainings for LGBTQI+ community organizations and increase federal threat briefings for LGBTQI+ organizations," "protect health care providers who serve the LGBTQI+ community," and "support LGBTQI+ communities to report hate crimes and build cross-community partnerships to address hate-fueled violence" — all while working "to build trust between LGBTQI+ organizations and federal law enforcement agencies."
So far, Tillery said, "the bulk of the work right now that has been done rests in" the Department of Homeland Security, but "I do feel like, right now, they're ramping up and figuring out [questions like] 'who is going to be responsible for this thing and what is it going to look like?'"
She added that during Thursday's meeting, "One of the things that we asked HHS to think about and help us think about is, 'could there be some very public, regular cadence of meetings between organizations and the agencies specifically about this Partnership'" such that the public might be kept apprised of its progress?
"We are really hoping," Tillery said, "to make sure that there's a process for AVP and other organizations to be in regular communication with [the agencies] involved in the White House Community Safety Partnership."
Tillery said she also talked with Levine and the other officials about ways that HHS, which unlike DHS and DOJ does not represent law enforcement, can contribute — such as by "having them play a role in data collection," especially provided how the agency is already "paying attention to" data on sexual orientation and gender identity "across the board" and is well positioned to identify gaps.
The full spectrum of hate incidents targeting all types and sizes of LGBTQ spaces
For the past few months, Tillery has met with the White House, HHS, and members of Congress to discuss the first of its kind survey conducted by AVP and its corresponding report published in July, "Under Attack: 2022 LGBTQ+ Safe Spaces National Needs Assessment."
The document contains feedback from LGBTQ groups of all types and sizes from all 50 states on the hate incidents they have experienced and "the critical needs they have for future safety."
AVP discovered that nearly nine in 10 LGBTQ community centers experienced hate incidents in person or over the phone. The findings are consistent with the increase, from 2021 to 2022, in hate crimes motivated by bias against the victim's sexual orientation and, especially, gender identity that were reported by the FBI on Oct. 16.
What distinguishes AVP's report, Tillery told the Blade during a previous interview on Sept. 13, is that "nobody had really looked at this issue of what's exactly happening with [LGBTQ] spaces across the country."
She noted the importance of broadening the focus on anti-LGBTQ hate incidents to include not just acts of violence like last year's the mass shooting at Club Q, but the full range of ways in which LGBTQ people are targeted or made to feel unsafe, and in all types of community spaces from book stores to bars and beyond.
When discussing the report and its findings in meetings on Capitol Hill, Tillery said "people are surprised" to learn the extent of anti-LGBTQ violence as well as "the range of different kinds of incidents that are happening across the country" and "the way these attacks are happening."
About half of the surveyed LGBTQ groups said they did not report hate incidents to the police, with many respondents explaining that when their spaces were targeted with anti-LGBTQ protests led by white nationalist groups like the Proud Boys, they felt local law enforcement was more closely allied with or sympathetic to the extremists, Tillery said.
She noted the "overlay of gun violence with this as well," especially in communities that do not have strong gun safety laws; places where, in many cases, anti-LGBTQ protesters showed up heavily armed.
Understanding intimate partner violence within the LGBTQ community
Tillery said she was encouraged by how much of her conversation with Levine, Shanker, and Rosenthal concerned issues of intimate partner violence within the LGBTQ community within the context of anti-LGBTQ violence more broadly.
She explained that victims are often made vulnerable by their sexual orientation, gender identity, or HIV status, and targeted not just with physical violence but also other forms of intimate partner abuse such as forced "outing," blocking access to medication, or isolation from community and support networks.
The problem was exacerbated by the Covid pandemic, Tillery said, which caused many people to be "stuck at home with people who might be causing them harm." Likewise, she said, LGBTQ youth who do not live in affirming, supportive homes in many cases "had to relive some of the homophobia and transphobia while they were in isolation with family members."
The conversation about intimate partner violence dovetailed into other matters Tillery discussed with HHS, such as areas in which there is a deficit in data collection, she said.
For example, she pointed to the results of the Centers for Disease Control and Prevention's 2021 Youth Risk Behavior Survey that were published in April, which had "great data" about experiences with intimate partner violence among gay and bisexual men and women but very little with respect to transgender and gender nonconforming respondents, Tillery said.
Tillery added that strong data is crucial for the Partnership's work and beyond, carrying implications "down the road for funding and resources and congressional action."
Looking ahead to prepare for next year's Pride and election seasons
Another topic addressed on Thursday, Tillery said, was how best to "get out in front" with the work that must be done on matters of community safety and securing LGBTQ spaces ahead of not just the next Pride season but also the 2024 elections.
She said AVP will continue working with the Biden-Harris administration and other partners on implementing measures to protect the various groups, activists, organizers, and volunteers who will be running voter registration programs, participating in "get out the vote" efforts, and campaigning on behalf of candidates.
"We are now looking to the beginning of next year, kind of having a plan in place for what we think needs to be happening for next Pride season, really early, and also thinking about the election," Tillery said.
"This is a really critical time where we need to make sure that we get as much information and resources and boots on the ground so they can be actively thinking about safety in a bunch of different ways," she said.
Tillery added, "Hopefully we can get out in front of it, so that we can provide some groups with some resources and tools before they start doing a lot of those activities as the election season heats up," she said.
Sharp increase in anti-LGBTQ hate crimes, FBI finds
Murders, non-negligent manslaughters are down
Compared to 2021 estimates, hate crimes last year that were motivated by bias against the victims' sexual orientation rose 13.8 percent while those motivated by bias against the victims' gender identity rose 32.9 percent, according to data from the FBI.
The agency's numbers come from the Uniform Crime Reporting Program, largely through the National Incident-Based Reporting System and the Summary Reporting System, which the FBI says collectively accounts for 93.5 percent of the U.S. population.
Data shows the increases in anti-LGBTQ hate crimes came despite a decrease, by 6.1 percent, of estimated murder and non-negligent manslaughter cases during this same period.
"The rise in hate crimes against the LGBTQ+ community is both shocking and heartbreaking, yet sadly, not unexpected," Human Rights Campaign President Kelley Robinson said in a statement responding to the FBI's report.
"The constant stream of hostile rhetoric from fringe anti-equality figures, alongside the relentless passage of discriminatory bills, particularly those targeting transgender individuals, in state legislatures, created an environment where it was sadly foreseeable that individuals with violent tendencies might respond to this rhetoric," she said.
"The FBI's data serves as another alarming indicator of the state of emergency our community finds itself in," Robinson said, adding, "We also know that this data is incomplete, that too many cities and states are reporting incomplete data, or even no data at all, on hate crimes against the LGBTQ+ community. If we're going to bring a stop to that violence, we need a full accounting of just how many hate crimes are taking place – and that requires every jurisdiction stepping up."
HRC reports that more than 20 percent of reported hate crimes are are now motivated by anti-LGBTQ bias, amid a "horrifying wave" of fatal violence against, particularly, Black transgender women.
The group in June declared a state of emergency for LGBTQ people in the U.S., citing, among other factors, the "wave of harmful and discriminatory legislation — some of which was engineered and championed by extremist GOP candidates running for president and their allies — and the concurrent spike in anti-transgender rhetoric and violence."
Anti-LGBTQ conservatives target Department of the Interior spokesperson
White House, HRC condemned the attacks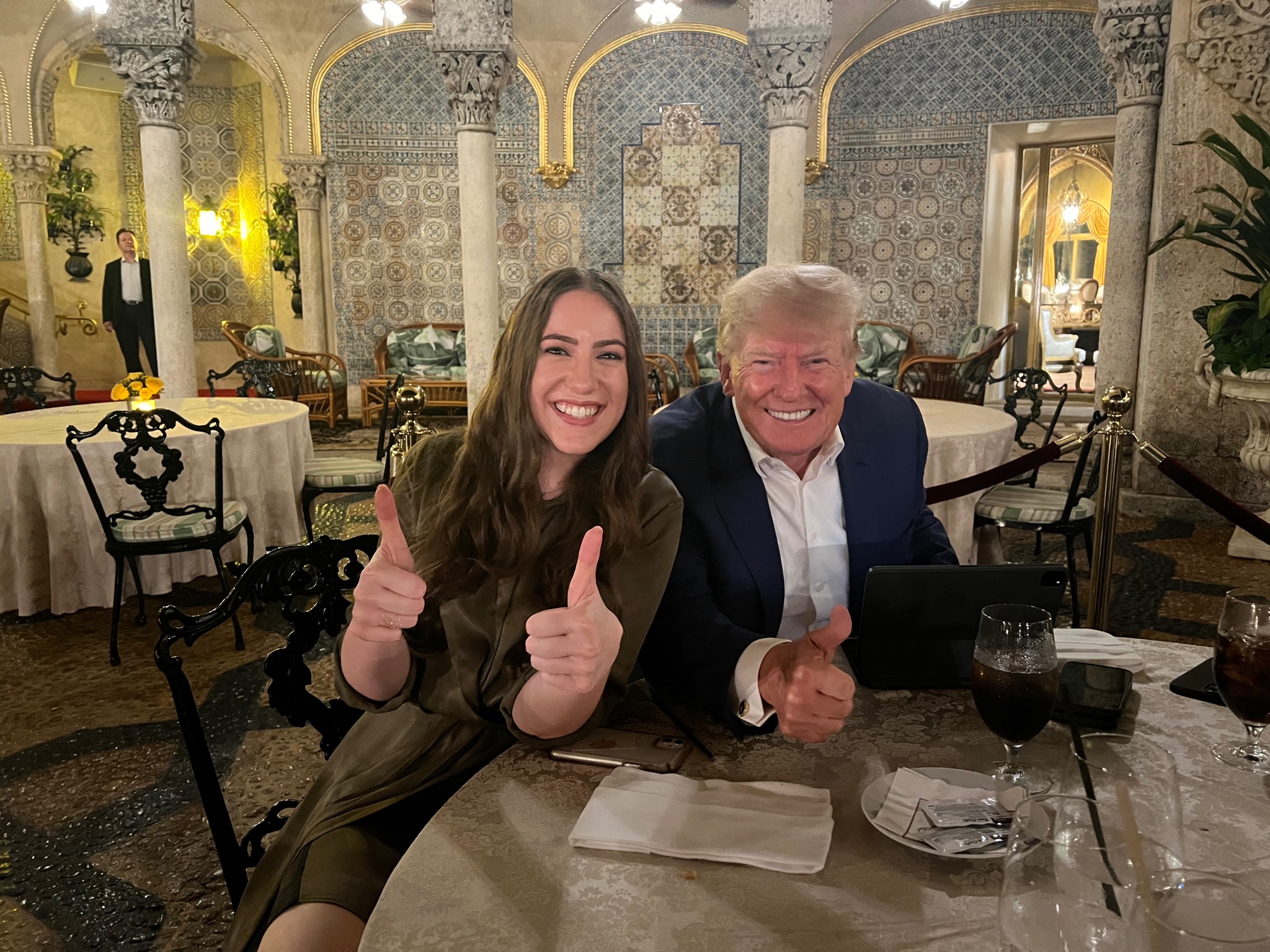 A group of anti-LGBTQ right-wing pundits led by Libs of TikTok creator Chaya Raichik have led an online harassment campaign against out queer Tyler Cherry, principal deputy communications director and senior spokesperson for the U.S. Department of the Interior.
The attacks began on Thursday afternoon, when Raichik shared a post on X featuring a photo of Cherry — which looks like an official headshot — writing, "This is the Communications Director for the Secretary of Interior."
Conservative news outlet The Blaze followed suit with a nearly identical post.
Hours later, Libs of TikTok shared more photos of Cherry in a post proclaiming, "Meet Tyler Cherry. The queer spokesperson for the @Interior." The group also highlighted some of their past social media posts and previous employment with a progressive nonprofit.
Meet Tyler Cherry. The queer spokesperson for the @Interior.

Tyler has a very interesting X history including propagating the Russia hoax, saying healthcare is racist and transphobic, suggesting Trump won cuz of white supremacy, promoting pronouns, and basically calling everyone… pic.twitter.com/Z1n61jx6w7

— Libs of TikTok (@libsoftiktok) October 5, 2023
Raychik has come under fire for promulgating, by proxy, bomb threats against schools and educators that came after they were targeted by her on the Libs of TikTok social media accounts.
Cherry, who held high profile roles for major Democratic consulting firm SKDK and also within the Biden-Harris administration prior to his appointment at Interior, was honored among the Forbes "30 Under 30" list for media professionals.
Cherry did not respond to a request for comment. The FBI, which investigates and prosecutes threats against government officials, also did not immediately return a request for comment.
Human Rights Campaign National Press Secretary Brandon Wolf condemned the harassment of Cherry in a statement to the Washington Blade:
"Last week, Congresswoman Lauren Boebert hurled a transphobic tirade at U.S. Asst. Secretary of Defense for Readiness Shawn Skelly; this week, it's Libs Of TikTok creator Chaya Raichik targeting Dept. of Interior Spokesperson Tyler Cherry. Simply for being who they are."
Wolf continued, "This vile harassment is more of the extremist agenda to demonize the LGBTQ+ community and divide the country — and it's exactly the kind of hateful rhetoric that has led to spiking violence and discrimination against LGBTQ+ people, mounting threats of violence against schools and children's hospitals, and plunged the community into a state of emergency."
He added, "Shame on those who peddle hate for clicks and cheap political points. We are grateful for the work of these talented public servants and the inspiration they bring to so many."
GLAAD President Sarah Kate Ellis shared a statement with the Blade, writing "Again and again, extremists reveal just how desperate and unhinged they are about the mere existence of LGBTQ people, and it's getting more dangerous and outrageous."
"Recent posts have appeared to lead to bomb threats at elementary schools, libraries and children's hospitals," Ellis noted. "This must stop. Dehumanizing words and targeting of people just for who they are must stop."
She added, "It's also pointless- LGBTQ people are not going anywhere. We are in your families, workplaces, schools and government, welcome as we are. Social media bullies need to find something better to do. LGBTQ people will always be out here living with joy and freedom."
In a statement to the Advocate on Friday, a White House spokesperson said "No one should be targeted simply for being themselves. It is cruel and unacceptable. This is an administration that believes to our core in the principle that out of many we are one — and we are proud that the people who serve in it reflect those values as well."
The statement continued, "Tyler is an invaluable member of our team who continues to deliver for the Department of Interior and the American people."