D.C. rentals: DIY or seek professional help?
Some landlords thrive alone, while others need property managers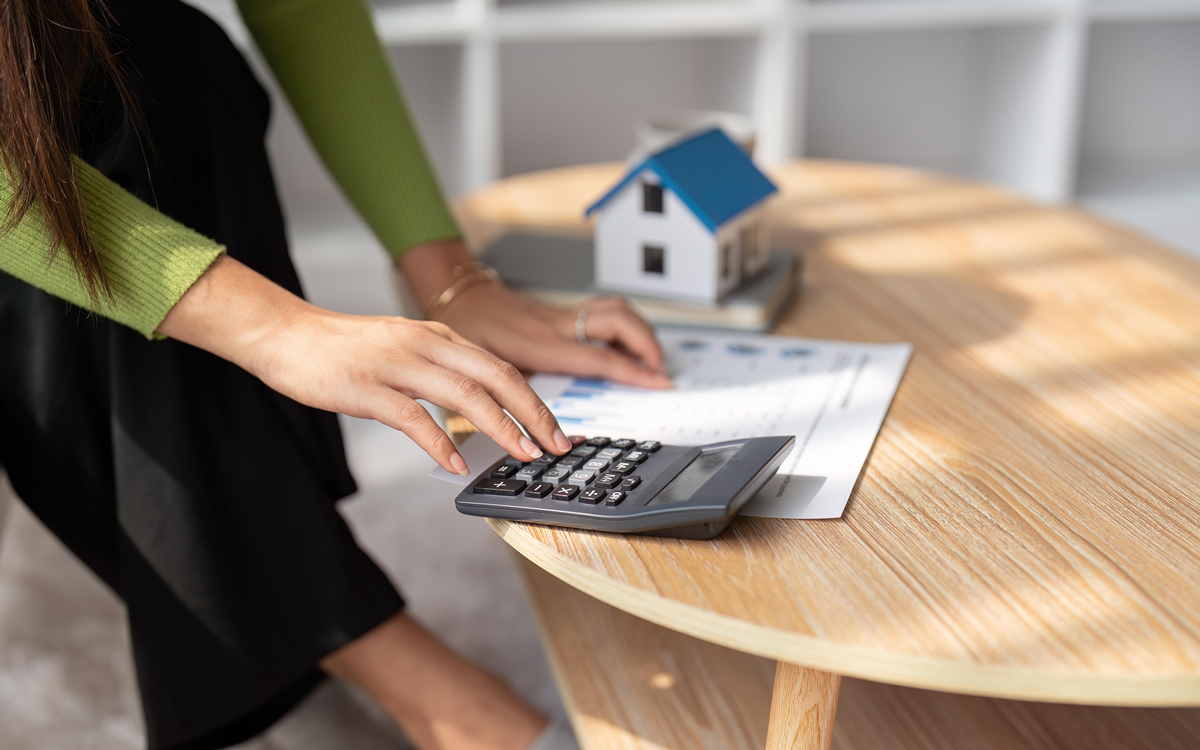 Owning a rental property in the District of Columbia can be a lucrative investment, which naturally comes with an array of professional and legal responsibilities. From federal laws and local regulations to moral and financial responsibilities, your obligations change substantially when you transition from being a homeowner to a landlord.
When you "Do It Yourself," you're tasked with managing the property, handling tenant relations, ensuring legal compliance, and much more. The key questions to ask yourself when you seek to master the D.C. rental housing market include:
Which property management tasks can you take on yourself, and
At what point should you entrust the job to professionals?
DIY Property Management Tasks
Looking at things from a distance, it seems like a no-brainer to self-manage a property you have purchased. You have a solid property. You find good tenants. You cash in on the rent income. What could go wrong? Here are a few things that many landlords feel confident in managing on their own.
• Routine Maintenance: Regular upkeep is essential to maintaining the value and appeal of your property. Owners can handle tasks such as lawn care, cleaning common areas, painting, and basic maintenance like changing light bulbs or air filters. Staying on top of these tasks can enhance tenant satisfaction and reduce the likelihood of major repairs down the line and it can save money.
• Communication: Establishing clear communication channels with tenants can foster a stronger landlord-tenant relationship. Landlords can personally address concerns, answer questions, and provide timely responses to maintenance requests. Open lines of communication contribute to tenant retention and satisfaction and better long-term rentals.
• Rent Collection: Collecting rent is a straightforward task that landlords can manage themselves, so long as you have a tenant who is paying on time. Ask yourself if you want to be interfacing directly with a resident in your rental who runs into economic troubles and becomes a late payer, month after month. By setting up a convenient payment system and providing clear rent due dates, landlords can maintain consistent cash flow and make the process more efficient.
• Lease Agreements: Crafting a well-drafted lease agreement is within the capabilities of landlords, especially with many online platforms that provide lease templates these days. With the assistance of legal templates or resources, landlords can outline terms, responsibilities, and expectations for both parties. However, always have a legal professional versed in D.C.'s landlord-tenant law review the document to ensure compliance with DC's rental laws.
Property Management Tasks That are Better Left to the Professionals
When you hit the wall with the various complexities in D.C. and federal landlord/tenant laws, it's time to think about what critical components of successful rental housing should be outsourced. When you think of your best and favorite skills, are you prepared for key things required of landlords in the District? Take a peek at just a few of the most important ones below.
• Market Analysis and Pricing: Professionals have the expertise to conduct thorough market analyses, helping landlords determine competitive rental prices. Setting the right rent ensures steady occupancy rates and maximizes returns on investment. Stair Stepping your rental price during advertising can save you from lost revenue month-on-month. And property managers with units in their portfolio similar to yours can often have a stronger sense of what the market is paying for a rental like yours.
• Tenant Screening: One of the most crucial aspects of property management is selecting the right tenants. Landlords can take charge of this task by thoroughly screening applicants, checking references, and conducting background checks to ensure responsible and reliable tenants. The District's City Council has imposed a wide array of restrictions on what you can and cannot check for with prospective tenants. Do you want to be caught off guard and faced with a discrimination lawsuit? Think twice before you decide to use subjective measures for tenant selection.
• Legal Compliance: The District of Columbia has strict rental laws and regulations that landlords must adhere to. Professionals well-versed in local laws can ensure your property and practices are compliant, reducing the risk of legal disputes and financial loss.
• Complex Maintenance and Repairs: While landlords can handle basic maintenance, significant repairs and complex issues are best left to professionals. And you will need a skilled intermediary to help navigate the different bids to know which is realistic and which simply has overblown costs. Hiring qualified licensed and insured contractors ensures that repairs are done correctly and safely, preventing potential hazards and tenant dissatisfaction, and keeping liability for problems with the contractor.
Emergency Response: Property management professionals have systems in place to handle emergencies, such as plumbing leaks or electrical failures. Their round-the-clock availability ensures that tenants' needs are met promptly and efficiently. Do you know folks who can be your support system? If not, you may want professional property management.
Tenant Evictions: Dealing with tenant evictions is a sensitive and legally intricate process, particularly in the District of Columbia after 2002 legislation. Property management professionals can guide landlords through the eviction process, ensuring that all legal requirements are met while minimizing potential conflicts. Trying to represent yourself in Landlord Tenant court now has so many risks to invalidate your lawsuit it is best to use an attorney specialized in DC Landlord Tenant Law to make sure all of the requirements are met for the lawsuit to proceed.
Finding the Balance
Making the decision to do your own property management tasks or hiring professionals depends on several factors, including your experience, time availability, and the scale of your rental property portfolio. Some landlords may thrive in handling many aspects themselves, while others might benefit from entrusting their properties to seasoned property managers.
While landlords can handle tasks like routine maintenance, and rent collection, seeking legal help for District landlord/tenant law compliance, other necessary skills may be harder to develop and can leave you in hot water with a knowledgeable tenant. Think deeply about alleviating the stress and mitigate potential risks by understanding your strengths and limitations as a landlord. Doing so today will help you make informed decisions that contribute to the success of your rental property and get you the revenue you want to see tomorrow.
Whatever decision you make on your property management, feel free to contact us [email protected]. Stay informed.
Scott Bloom is owner and Senior Property Manager at Columbia Property Management. For more information and resources, visit ColumbiaPM.com.
City inspection codes: How easy is it to fail?
Be sure to check ventilation, smoke detectors, and more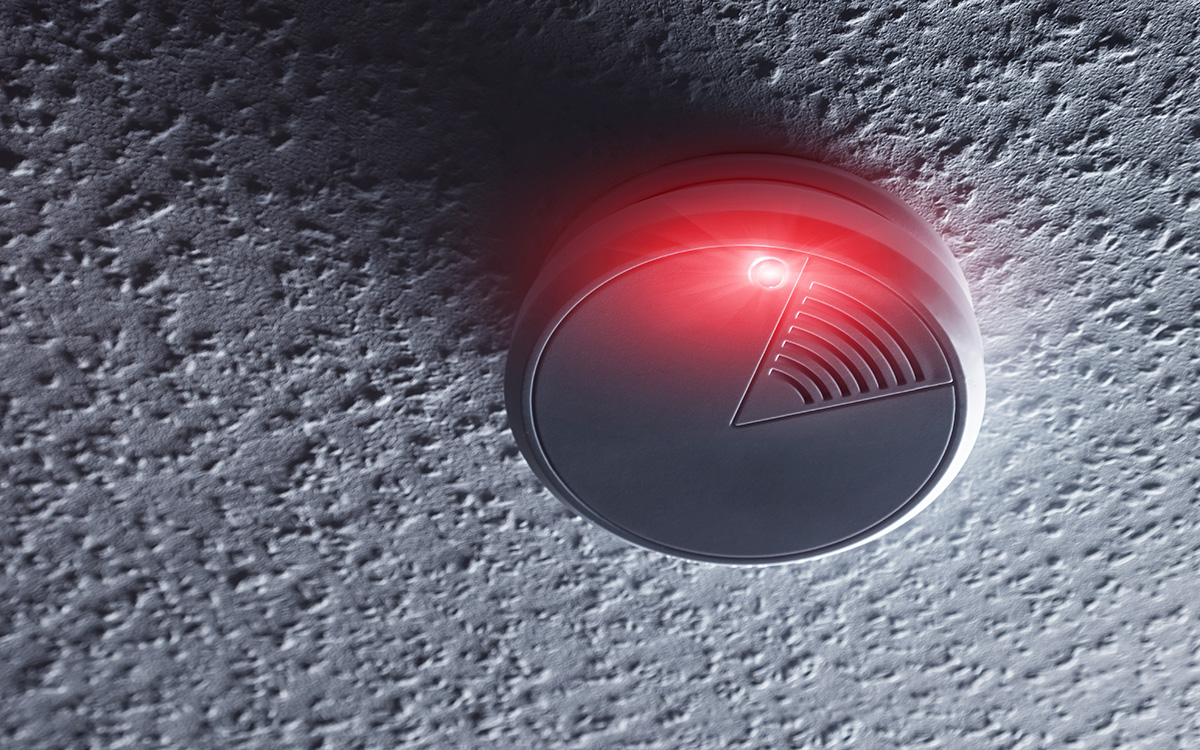 In the District of Columbia, rental properties are required to meet certain health and safety standards. These standards are set by the District's Department of Consumer and Regulatory Affairs (DCRA).
If you own a rental property in the District of Columbia, you may be required to have your property inspected by the DCRA to ensure that it meets these standards. The inspection process typically involves a DCRA inspector visiting the property and checking for any hazards or code violations.
It's important to make sure that your property is in good condition and meets the District's health and safety standards, as failing a rental property inspection can have serious consequences. If your property fails the inspection, you may be required to make repairs or upgrades in order to bring it into compliance. If you are unable to do so, you may be forced to stop renting out the property until the necessary repairs are made.
Overall, the likelihood of failing a rental property inspection in the District of Columbia will depend on the condition of your property and whether it meets the applicable health and safety standards. To minimize the risk of failing an inspection, it's important to keep your property well maintained and address any potential hazards or code violations as soon as possible.
In the District of Columbia, landlords are responsible for maintaining their rental properties in a safe and habitable condition. If a rental property is not in compliance with the city's health and safety standards, the landlord may be cited for code violations.
Some common code violations that landlords in the District of Columbia may be cited for include:
• Lack of adequate heating or ventilation: Landlords are required to provide sufficient heating and ventilation systems to ensure the health and safety of their tenants.
• Electrical or plumbing issues: Landlords are responsible for ensuring that their properties have functional electrical and plumbing systems. All plumbing fixtures must be properly sealed, in other words, no holes in the walls. All water heaters require pressure relief valves
Structural issues: Landlords must maintain their properties in a safe and structurally sound condition.
Pest infestations: Landlords are required to address and eliminate pest infestations in their rental properties.
Lack of smoke detectors: Landlords are required to install and maintain smoke detectors in their rental properties. Detectors must be placed 36" from ceiling fan blades and away from the path of the HVAC registers.
Proper locks: All exit and security gate locks must be easy to operate and must not require a key to exit.
It's important for landlords in the District of Columbia to be aware of these and other code violations and take steps to ensure that their properties are in compliance with the city's health and safety requirements.
Scott Bloom is senior property manager and owner, Columbia Property Management. For more information and resources, go to www.ColumbiaPM.com.
Top tax benefits of homeownership
Mortgage interest, property tax deductions, and more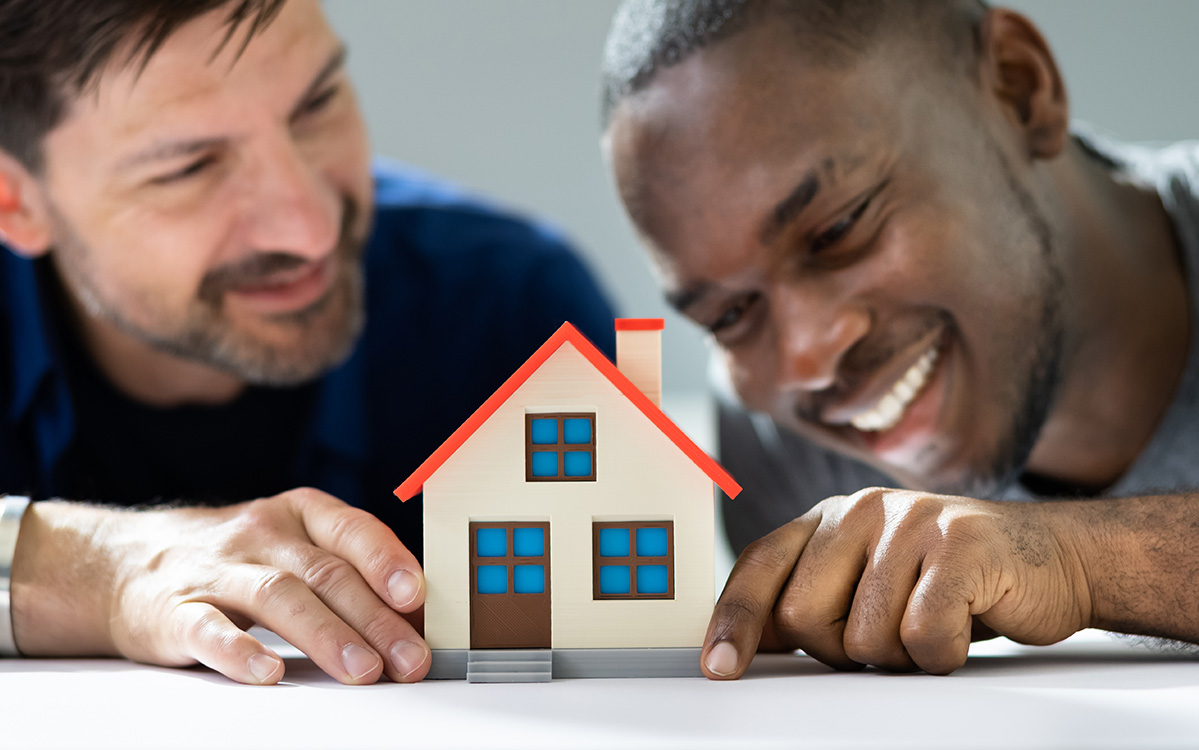 As we are closing out 2023 and getting ready to start 2024, now is a good time to review what tax benefits most homeowners are getting. There are several categories that you can look at to see if you will benefit from being a homeowner. According to RocketMortgage.com, here are some of them:
Mortgage interest. Most newer homeowners are paying more on the interest in their monthly mortgage payment than on the principal, so this could be a big tax benefit.
Home equity loan interest – HELOC (home equity line of credit) loans are like a 2nd mortgage on your home. Many homeowners can use it to make upgrades to their house and interest on these loans is deductible if you used it for that purpose.
Discount points – for those of you that purchased in the last year or so these may apply, as these are the price paid to lower an interest rate on a loan.
Property taxes – depending on where you live, your state and local property taxes may be a big source of tax deductions for you.
Necessary home improvements – even if you did not use a HELOC to improve your home, some of your expenses in this category may be deductible.
Home office expenses – as more and more people are working from home, this should not go unexamined in your search to find tax deductions.
Capital Gains – a capital gain is the difference between the value of a home when you sold it versus when you borrowed it. So, if you sold your home for a significant profit and did not roll over those gains into a new property within a short period of selling the old property, then ask your tax professional up to which amount of these profits are not taxable.
We asked Tina Del Casale ([email protected]), a DMV-area lender with Sandy Spring Bank, what she thought about the tax benefits of homeownership, and here is her answer:
"Most homeowners wish they knew sooner that most every major home improvement can reduce your future capital gains when you are ready to sell your home. While the deduction for a single person is $250,000, and for married couples is $500,000, the DMV has seen property appreciation that outpaces those numbers. So keep ALL your receipts for replacement items like your HVAC, windows, doors, roof, major landscaping and updating bathrooms and kitchens. You will thank me later! Of course most importantly consult a tax adviser for up-to-date information!"
Please don't hesitate to reach out to either of us if you have more questions and happy holidays! Let's get you home for the holidays.
Joseph Hudson is a Realtor with the Rutstein Group of Compass. Reach him at 703-587-0597 or [email protected].
Celebrating friends and family at Thanksgiving
The kitchen is always a bustling hub during this festive season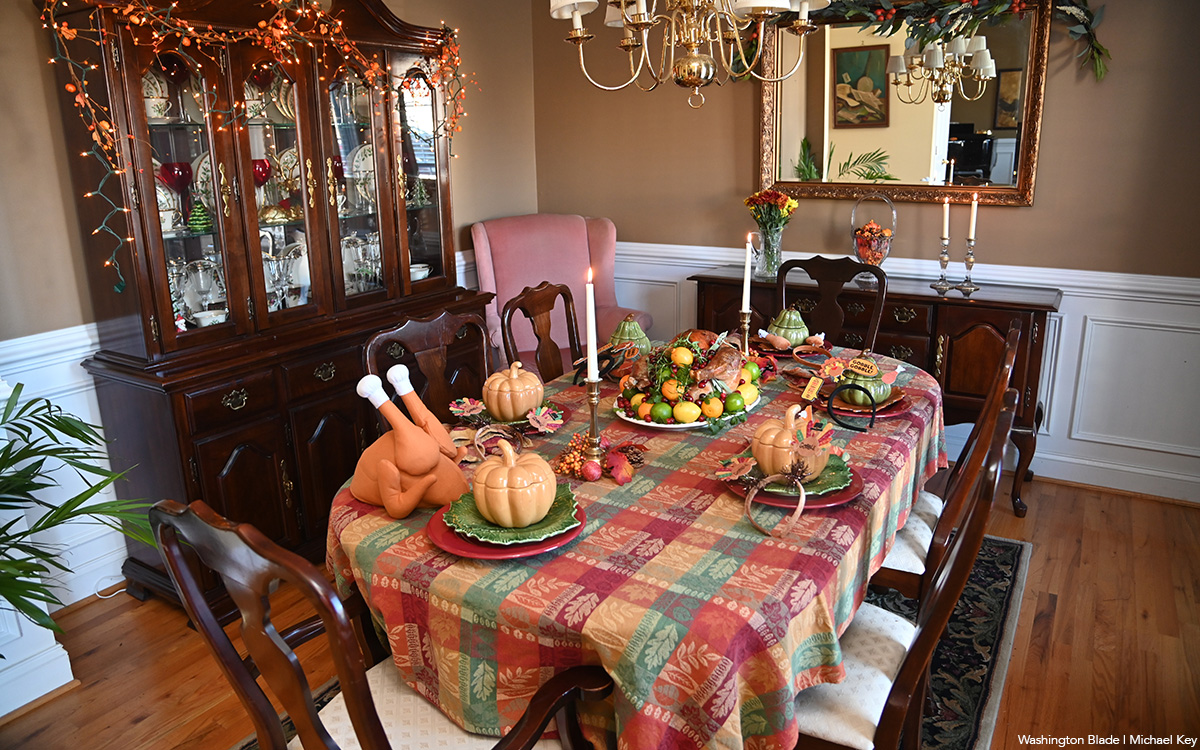 By the time you read this article, you will likely have filled up on turkey, dressing, gravy and pumpkin pie. Perhaps you have unbuttoned the top button on your pants or are lounging in your sweats, watching football, playing board games, reading a new book, or braving the crowds at the shops on Black Friday.
Maybe this is the day you buy a Christmas tree or bring one out of your storage area, intent on spending the weekend decorating and drinking hard cider. Perhaps you are celebrating Thanksgiving (or Friendsgiving) at someone else's home, or they may have come to your place, where you will be the gracious host.
Whatever your plans, Thanksgiving should be a time of gratitude and appreciation, offering a wonderful opportunity to reflect on the treasures within the sanctuary of our homes and the people who inhabit them, ruminating on things you are thankful for.
Wherever you are and whatever your role, the kitchen is always a bustling hub during this festive season and holds an abundance of reasons to be thankful. It's where the aromas of childhood family recipes waft through the air, promising a delectable feast and a weekend of leftovers. The communal act of preparing meals together can foster bonds that remind us of the importance of laughter and togetherness.
Within the walls of our homes lie spaces of relaxation and repose. The warmth of a cozy fireplace crackling softly, casting a gentle glow upon the walls, invokes a sense of comfort. It's a haven that shields us from the briskness of the outside world and encourages moments of reflection.
The soft embrace of a well-worn armchair or the inviting ambiance of a comfy sofa offer respite from the demands of the day. These items are more than just furniture; they become the cocoons where we can decompress and rejuvenate our spirits.
The belongings in your home, according to Marie Kondo, should spark joy. There may be a family heirloom passed down through generations, a gift from a special someone, or a shelf lined with well-worn and oft-read books that transport us to different worlds. These items, each holding a story or a memory, add richness and depth to the tapestry of our lives and the personality of our homes.
Outside, the surroundings also contribute to a sense of pride and accomplishment. The beauty of a well-tended garden, the soothing rustle of leaves in the wind, or the sight of a breathtaking sunset from the porch remind us of nature's glory. These outdoor spaces offer a retreat, a canvas for moments of quiet contemplation and appreciation for the world around us.
For those embracing a full house during the holidays, ingenuity transforms shared spaces into impromptu sleeping quarters. Nooks and alcoves are repurposed, made comfortable with privacy screens or curtains, ensuring a sense of personal space in otherwise communal areas.
Pull-out sofas in the living room transform seamlessly into slumber zones, outfitted with pillows and extra blankets. Air mattresses can turn any available space—a study, a home office, or even a cleared-out corner—into a peaceful resting place. The hidden Murphy bed has also resurfaced as a viable alternative and, if you're really crowded, consider a hotel or Airbnb – for yourself or for your guests.
The essence of hospitality lies not only in the physical comforts but also in the graciousness of hosts. A warm welcome and attentiveness to guests' needs contribute to the overall experience that transcends mere sleeping arrangements, creating an atmosphere of connection and camaraderie.
Beyond the confines of the designated sleeping quarters, the true magic of hosting overnight guests during the holidays lies in the shared moments, the spirit of togetherness, and often, the ability to hold one's tongue during uncomfortable conversations. Instead, laughter echoing through the halls, late-night chats by the fireside, and the joy of being together should evoke the true essence of the season.
Whether you live in an apartment, a condo, a house, or are meeting in another location, it is family, friends, and neighbors who fill our lives with love, support, and companionship. Their reminiscences and shared experiences enrich our lives and make our homes not just a series of rooms, but places to forge new memories.
So, what are you thankful for? Me, I'm grateful that I have a roof over my head and healthy food to eat when others have none. I am thankful to have helped many clients find housing amid the neighborhoods of the DMV. I am delighted to have beloved pets to keep my spirits up.
But most of all, I'm thrilled that I don't have to cook.
Valerie M. Blake is a licensed Associate Broker in D.C., Maryland, and Virginia with RLAH Real Estate / @properties. Call or text her at 202-246-8602, email her via DCHomeQuest.com, or follow her on Facebook at TheRealst8ofAffairs.