February 5, 2018 at 10:00 am EST | by WBadmin
DC Brau & Washington Blade Pride Can Design Contest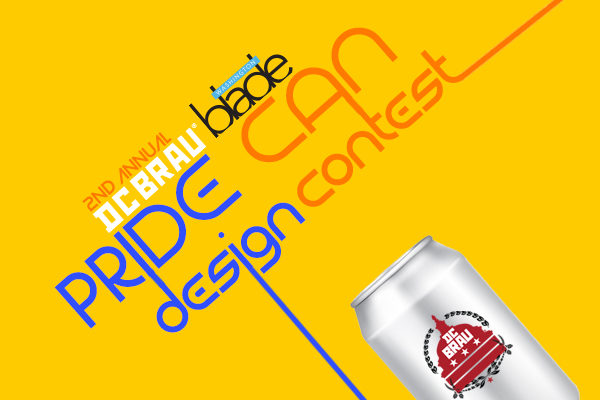 DC Brau Brewing Company and The Washington Blade are teaming up again on a specially-branded can of Brau Pils for this summer's PRIDE celebration, and they want you to design it. Creatives from throughout the DC region are invited to submit their original designs for consideration to The Washington Blade for a limited-edition "PRIDE PILS" can.  Proceeds from the sale of PRIDE PILS will benefit SMYAL and The Washington Blade Foundation.
Approximately 1400 cases of Brau Pils will be re-packaged as PRIDE PILS for distribution during PRIDE 2018 this June in Washington, DC. The winning can design will be chosen through a multi-step process that includes a period of public voting on the Blade's website from March 12th – 23rd to narrow the field down to three top contenders, one of which will ultimately work with DC Brau to finalize the artwork for production
For all Pride Can Design Contest details and to submit an entry, visit www.washingtonblade.com/dcbrau. Deadline for design submissions is Monday, March 5th at 11:59pm eastern standard time. Must be 21 years or older to participate.
View official contest rules and instructions HERE.
To download can template click HERE.
To view sample DC Brau can label click HERE.
Submit all designs below or by clicking HERE.
2017 Winner