America's Leading Gay News Source
JD Smith
Group played key role in 'Don't Ask' repeal fight
January 18, 2012 |
1 Comment

A new 'Supergay' iPhone app, soldiers attacked in anti-gay beating, California mandates teaching gay history, Chicago mayor Rahm Emanuel pushes for marriage equality and a Michigan anti-bullying bill on life-support.
July 7, 2011 |
1 Comment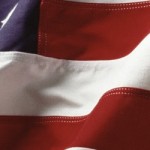 Request made with California district court
October 14, 2010 |
6 Comments
© Copyright Brown, Naff, Pitts Omnimedia, Inc. 2014. All rights reserved.