Banner year for alt music
This year brought an abundance of new alternative music that you may have missed. If you're looking for something new to listen to or are holiday shopping for the music lover in your life, here's a rundown of some of the strongest releases of 2009.
4AD released "Dark Was the Night," a compilation to benefit the Red Hot Organization, an international charity that raises funds and awareness for HIV/AIDS. This release, which was produced by Aaron and Bryce Dessner of The National, boasted a wide array of musicians including such talents as: Grizzly Bear, Feist, Riceboy Sleeps (Sigur Ros's Jónsi Birgisson's side project), Sharon Jones & the Dap-Kings and David Byrne.
Baltimore's Animal Collective released its eighth studio album, "Merriweather Post Pavilion." If you're not familiar with them, think electronic Beach Boys on acid. Standout tracks include "My Girls," "Summertime Clothes" and the addictive "Brother Sport."
St. Vincent's Annie Clark returned with her second studio release, "Actor." Her approach to songwriting is very cinematic. The album draws upon Clark's life as an actor. Tracks like "Actor Out of Work" have her singing about how these experiences affected her life. First single "Marrow," has Clark singing over a funky, thumping baseline. Other great tracks: "The Party" and "The Stranger."
English musician Jack Peñate, whose vocals sound like a poppier Robert Smith of the Cure, delivers one of the best alterna-pop releases of 2009. With a large array of influences and musical styles "Everything is New" offers a wide range tracks from the title track, "Tonights Today," "Give Yourself Away" and "Pull My Heart Away."
British electropop musician, Frankmusik (Ex-musician of Brit pop group Fascination), released his debut album "Complete Me." Many who had been following his career in the last two years were eagerly awaiting this release and it didn't disappoint. Tracks like "Boyfriend," are instantly catchy and have a beat perfect for the dance floor. Other great tracks: "Better Off as Two," "Confusion Girl (Shame, Shame, Shame)," "3 Little Words," "Wonder Woman" and "Done Done."
Ian Brown, ex-lead singer of Stone Roses gave us "My Way," a great return to form. Few musicians are able maintain their relevance after 20 years and Brown proves he still has a lot of music within him. Lead track "Stellify," the first single, didn't disappoint. Definitely his best album since his first solo outing, "Unfinished Monkey Business." Other notable tracks: "Just Like You," "Always Remember Me," "Vanity Kills" and "Laugh Now."
Gay musician Bradford Cox of Deerhunter, released another album with his other band, Atlas Sound. "Logos" had Cox collaborating with indie artists such as Lætitia Sadier (Stereolab) on "Quick Canal" and Noah Lennox (Panda Bear) on "Walkabout."
Rejkavik's Gusgus, now a trio, and once again including original singer, Daniel Ágúst, returned with 24/7. One of their more ethereal releases, this is dance floor music for the indie crowd — something this band has always done well. Originally a nine-piece collective, over the years they have established their own sound that has often been imitated, but never outdone. Select tracks: "Thin Ice," "Add This Song" and "On the Job."
Mike Silver, recording under the name CFCF gave us "Continent" which includes a version of Fleetwood Mac's "Big Love." Other tracks of note: "Invitation of Love," with its super sexy bass beats, are reminiscent of early '80s disco. "You Hear Colours," which starts with droning drum beats and layered guitar work is the one the best instrumental indie tracks this year. Think modern day Alan Parsons.
Sweden's Johan Angergård (Acid House Kings) returned to his side project, The Legends and released "Over and Over." Ranging from noise pop to post punk, this album offers several diverse selections: "Seconds Away," Monday to Saturday" and  "Something Strange Will Happen."
Portland-based producer Johnny Jewel of Chromatics and Glass Candy fame formed Desire with vocalist Megan-Louise. Their first release, "II," continues the sound that Jewel has perfected with his other projects — sparse female vocals washing over blissful electronic analog synthesizers. Standout tracks: "Mirroir mirroir," "Don't Call," "If I Can't Hold" and "Under Your Spell," which could easily have been an indie pop track from the mid-'80s.
The Big Pink crashed onto the music scene with several singles before releasing "A Brief History of Love," old school alternative music in the vein of Jesus and Mary Chain. This album contains the hit singles, "Velvet" and "Dominos."
"Broadcast and the Focus Group Investigate Witch Cults of the Radio Age" is a collaboration between indie group Broadcast and their designer Julian House (aka the Focus Group). The always-talented Broadcast returned with an effort that pushed their eclectic sound to a more experimental area than their previous releases.
"XX" was released by young British hopefuls, The XX. The album delivers slow-paced, bluesy indie pop with such tracks as "Basic Space," "Islands" and "Shelter."
Early '80s electronic pop was present on The Juan MacLean's "The Future Will Come." Obvious influences of the Human League on their first single "One Day" and "The Simple Life."
Röyksopp released "Junior," which gave us several great tracks, such as the haunting pop of "You Don't Have a Clue" and "This Must Be It."
Other notable releases this year:
Baltimore band Celebration recently decided to start releasing their own music and cut out the middleman. They've released three new tracks through their site, celebrationelectrictarot.com.
England's Saint Etienne came back with a limited edition remix version of "Fox Base Alpha," their first release.  "Spring" is one of its most beautiful songs — a must find.
Brooklyn group, ZaZa released their ep, "Cameo." It contains six dreamy gems.
The Breeders proved they can do it all by producing and manufacturing their latest ep "Fate to Fatal," offering continued proof that they are the real "Deal."
Kitsuné Maison Compilation, Vol. 7 gave us a new compilation which works from new band Two Door Cinema Club, Phoenix, La Roux and Delphic.
Best Coast, a fizzy pop band from California, gave us the addictive new single, "When I'm With You."
Canadians Music Go Music released "Expressions," which contained "Warm in the Shadow" and "Light of Love" — both evoked Blondie and ABBA. Another gem.
Mew released its third album, which contained one of the best indie pop singles of the year, "Beach."
Massive Attack gave us a teaser of their upcoming album in the form of a new ep, "Splitting the Atom," this time working with guest vocals from Guy Garvey from Elbow and Tunde Adebimpe from TVOTR.
Submit a tip about the local music scene to [email protected]ade.com.
Bruce & Janet & John Legend, oh my!
Slew of iconic acts hitting the road after pandemic cancellations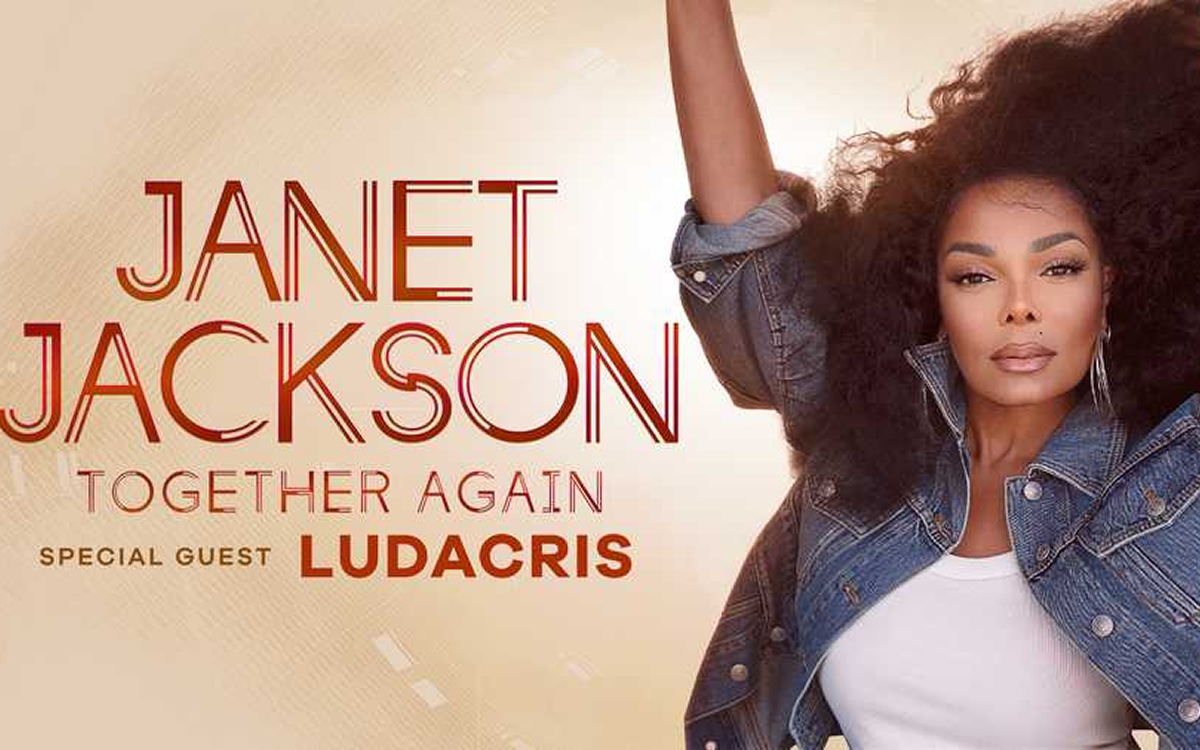 Pop and rock icons are releasing their pent-up pandemic frustrations by mounting huge tours this spring and summer. After three years of canceled and postponed shows, everyone from Bruce Springsteen to Janet Jackson is hitting the road at long last. But save your coins because the TicketMaster algorithms are driving ticket prices to astronomical highs. Here are a few highlights from D.C.-area venues this spring. Although some of the iconic acts aren't coming until summer — Beyonce, Madonna, Pink — several others are hitting the road this spring.
ANTHEM
Betty Who plays March 10; Keyshia Cole headlines the All Black Extravaganza 20 Year Anniversary tour on March 18; the Yeah Yeah Yeahs come to town on May 3; Seal brings his world tour to town on May 10; and the beloved Pixies are back on the road with a new North American tour stopping here on June 10.
9:30 CLUB
Don't miss Gimme Gimme Disco, an Abba dance party on March 18; Inzo arrives on March 31, followed by Bent on April 1; Ruston Kelly brings his The Weakness tour on April 17 along with Purr; The New Pornographers show on May 19 is sold out but there are tickets available for the May 20 show; The Walkmen have added a fourth show on May 23 because the other three shows are sold our;
CAPITAL ONE ARENA
Living legend Bruce Springsteen and the E Street Band are back with a vengeance, playing one of four area shows on March 27. (They're in Baltimore the night before.) If you missed out this time, don't worry, Bruce is playing Nats Park in September as well as at Baltimore's Camden Yards. April 1 brings the R&B Music Experience, including Xscape, Monica, Tamar Braxton, and 112. Blink-182 comes to town on May 23. And this summer watch for Sam Smith to continue his hot streak, bringing his "Gloria" tour to town on Aug.4.
JIFFY LUBE LIVE
Janet Jackson makes her highly anticipated return to the stage this spring, arriving in our area on May 6 along with guest Ludacris. The LGBTQ ally and icon has promised new music on her upcoming "Together Again Tour," which follows the pandemic-related cancellation of her "Black Diamond Tour." Jackson also plays Baltimore's newly renovated CFG Bank Arena on May 13.
OTHER HIGHLIGHTS
John Legend plays two nights at Wolf Trap on June 2 and 3; Charlie Puth follows on June 4. Wolf Trap also hosts the Indigo Girls on June 7 just in time for Pride month. Celebrate St. Patrick's Day with the Smithereens at the Birchmere on March 17. Fans of '80s alternative will be lined up for the Church also at the Birchmere at April 4, followed by Suzanne Vega on April 26. Amy Grant returns to the stage this spring and plays the Birchmere on May 2. Echostage plays host to a slew of buzz worthy shows this spring, including Ella Mai on April 8 and Fisher on May 12.
Internationally acclaimed pianist to play at Strathmore
Brian Ganz to celebrate 12th annual concert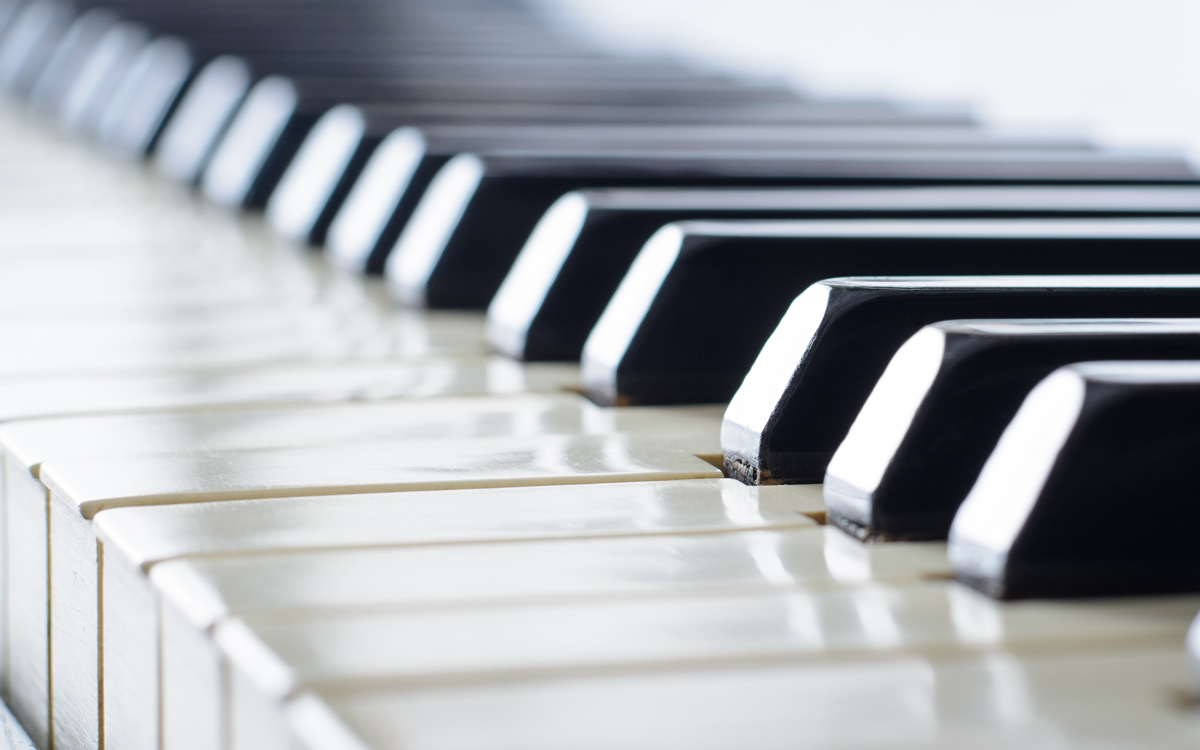 "An Evening of Chopin's Chamber Music with Brian Ganz and Friends" will be on Saturday, Feb. 25 at 8 p.m. at the Music Center at Strathmore.
Pianist Brian Ganz will celebrate his 12th annual concert in his quest to perform the complete works of Frédéric Chopin. He will be joined by Carter Brey, principal cellist for the New York Philharmonic, and Laura Colgate, concertmaster for the National Philharmonic. The artists will perform all the major chamber music works written by Chopin, including the rarely heard Trio in G minor for piano, violin and cello, Op. 8, as well as the famed Sonata for Cello and Piano in G minor.
Ticket prices start at $29 and free for young people 7–17. For more details, visit nationalphilharmonic.org.
Boston Gay Men's Chorus builds bridges in new documentary
'Music Triumphs Homophobia' chronicles group's travels around the world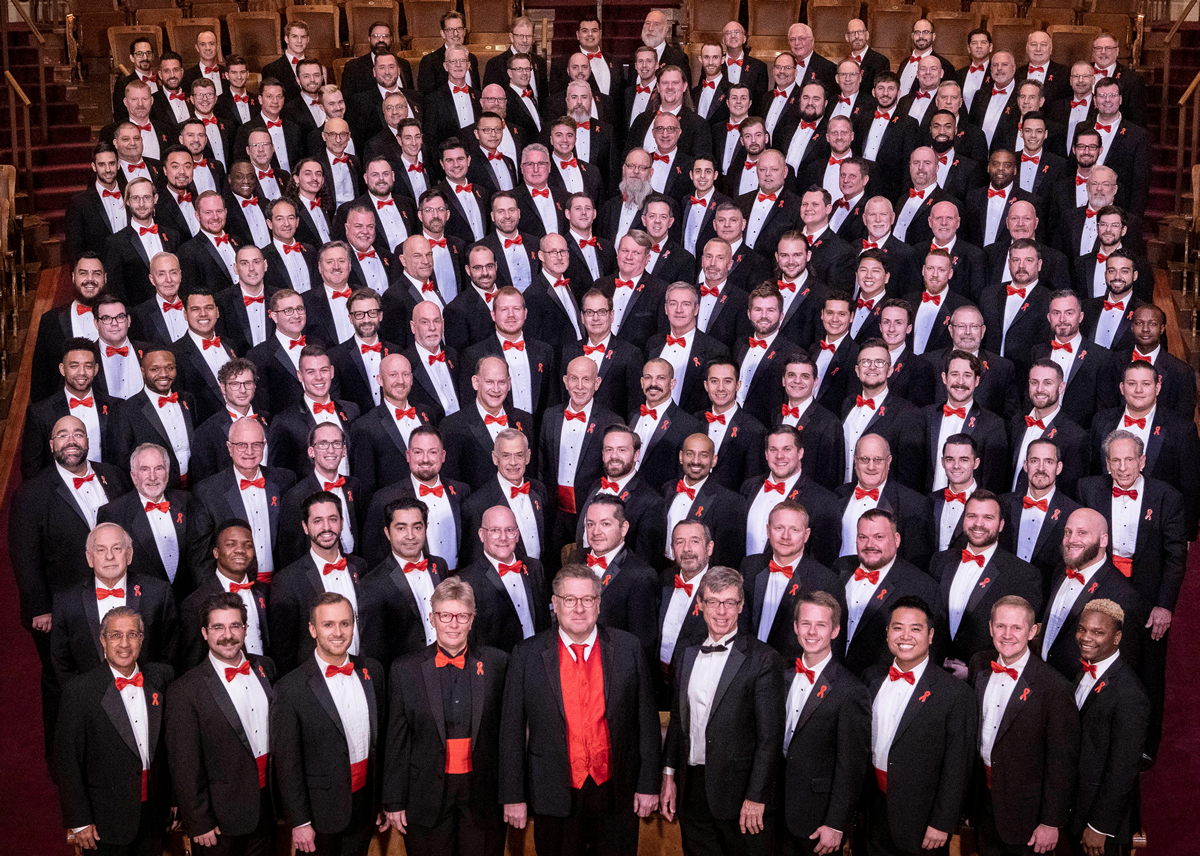 Poland, Turkey, and South Africa are among the places the Boston Gay Men's Chorus has traveled, facing discrimination, but also finding acceptance and camaraderie on the road.
"Music Triumphs Homophobia," a new documentary available on Amazon Prime Video written and directed by filmmakers Craig Coogan and Michael Willer, follows the Chorus's tours around the world and grapples with how spiritual LGBTQ people contend with the homophobic mistranslations of religious texts. It also explores the power of music.
"Our goal is to share … the joy and inspiration that music can have in overcoming prejudice," Coogan, the former executive director of the chorus, said in an interview. "What BGMC has done for 40 years, and other choruses have done as well, is infusing the world with joy, inspiration, and hope."
And it's not just Christianity that misinterprets religious doctrines, Coogan said.
"It wasn't just Christian, and it wasn't Muslim. It wasn't Jewish. It wasn't one particular denomination. It actually was overall," Coogan said.
The Boston Gay Men's Chorus was founded in 1982 and is comprised of more than 200 performers, from all different backgrounds. This diversity of perspective is what drives the mission of the chorus and the documentary, Coogan said.
"The universality of coming together as one voice, to tell one story, is incredibly powerful. And I think that's what audiences identify with," Coogan said.
Because the Boston Gay Men's Chorus had to go on hiatus from performing at the onset and height of the pandemic, Coogan and Willer sought out a solution — to put together a documentary chronicling the history and work of the group.
The pair already had most of the footage before putting together a full, nearly two-hour documentary was a reality for them. For years, people at the chorus, including Coogan and Willer, had captured the various trips for the archives.
"This actually afforded us a unique opportunity to immerse ourselves in 30 terabytes of footage," Willer said.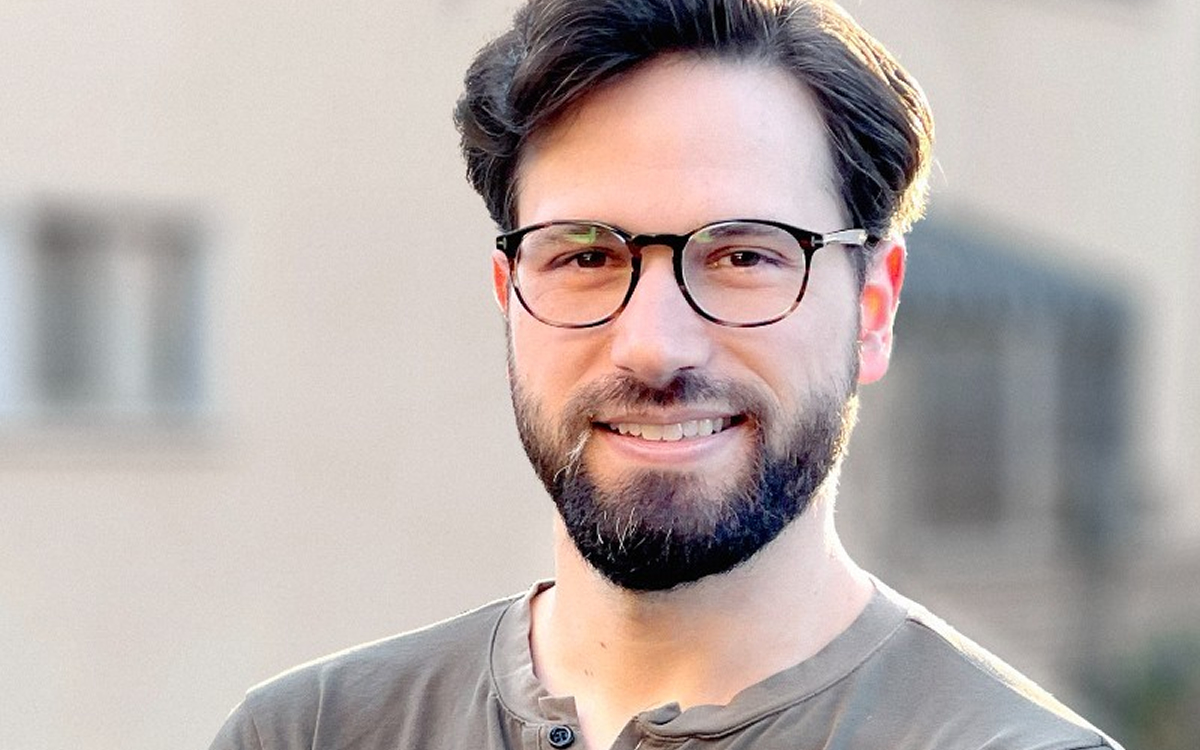 Coogan and Willer put together the footage and filled gaps with additional interviews, which they filmed in a studio at the height of the shutdown while following health and safety protocols.
The entirety of the music paired with the documentary is also produced by the chorus.
Coogan and Willer hope LGBTQ people and non-LGBTQ people alike watch the film and that they experience a "shifting perception."
"We tried to cover as many different perspectives as we had access to that had stories to share," Willer said. "And to give a sense of relatability and humanity to people that are human, and deserve to have their voices heard, and hopefully in a way that is affecting, and that lasts for whoever might watch it."
"It's not about one person, but all these different perspectives," Coogan added.
The title of the documentary is a spin on a translated news headline in Poland when the chorus went there in 2005 — "Music Triumphs Intolerance." It also communicates the mission of the group in a clear, concise way, Coogan said.
"When it really comes down to it, music does triumph over homophobia," he said.