Aiden Shaw on surviving porn, prostitution
To categorize Aiden Shaw as just a prostitute and porn star would be both lazy and obvious.
With more than 50 adult films to his name and years spent as a prostitute, he is approachable, intelligent and a survivor. Shaw was in Washington earlier this month to promote his newest book, "Sordid Truths: Selling My Innocence for a Taste of Stardom," and appear at EFN Lounge/Motley Bar.
The owner of EFN Lounge, Bill Gray, said he asked Shaw to make an appearance at the establishment's Friday night "Bearly CODE" happy hour.
"I didn't want him to come and sign books," Bill said. "I wanted him to just come and meet the guys of D.C., sign autographs — just socialize. He really fits in with the crowd that comes to Motley, so it really made sense."
DC Agenda spoke with Aiden about his book, his time as a prostitute and more.
Agenda: In "Sordid Truths," when describing the cross you'd made of "twigs and thorny red roses," you make mention that you loved iconography and the passionate yet brutal imagery of Catholicism. Where do you believe this love stemmed from and do you still have it?
Shaw: I've always thought religious iconography was beautiful, even since I was a child. You see, to me it's not about the beliefs behind it but the artistic beauty of the objects themselves.
Agenda: You say that while working as a prostitute, undressed, you felt less exposed, and that naked was your uniform. Were you always so comfortable in your skin? Were there ever instances where you were less sure?
Shaw: It's funny about that. Some people think I may just walk around naked when I'm home, but you see when I'm by myself, I prefer to be clothed at all times — nearly to the point of showering in a bathing suit. But work is work, and being naked is the uniform for the job I was doing, and I was completely comfortable in that. Anyone who wears a uniform during the day for any job wants to change out of it as soon as the day is done, don't they? I can say the same thing: That [after] being naked all day, it's nice to just have the clothes back on while not working.
Agenda: There are some instances in the book where you discuss not knowing or sharing certain pieces of information about people in your life. Do you think this was done partly on a subconscious level to keep anyone from getting too close to you?
Shaw: I can see how it may seem like that there could be a great bit of sub context, however, unfortunately, it just wasn't that deep. To be truthful, we never thought of things like that at the time. It's just how things were at the time, due to all the drugs — not to mention information wasn't available like it is now. Everyone has a cell phone now, when back then if you wanted to reach someone you needed to make an effort.
Agenda: You make reference to reading "The Happy Prince" by Oscar Wilde whenever you felt unsure of yourself. What part of the story do you identify most with? Is this something you still practice?
Shaw: Absolutely. It's timeless and I believe it will always affect me. I always recommend everyone read it at least once.
Agenda: Towards the end of the book, you write, "Just say no to dealing drugs, not taking them." You stated at your book signing that you are now sober. Has your opinion changed on this topic?
Shaw: "What the real problem is with most people is they become addicted. Addiction is the real problem, not necessarily the usage. Not that I'm condoning the usage, but the real problems begin when any addiction takes over."
Agenda: When you tested positive for HIV, what was your reaction? How well did you handle it?
Shaw: I handled it as well as can be expected. It's not like it was any big surprise to me, so I just carried on.
Agenda: Why did you decide to go public about your HIV status?
Shaw: I have never withheld the truth about anything, so this was no different. I was surrounded by supportive people, like Chi Chi LaRue, who all were incredible.
Agenda: Looking back on your film career, are there any that meant the most to you?
Shaw: I can't really say any one film meant the most to me. Really, each film was just publicity, which is really what it's all about. The more I got my name and face out there, the better off I was.
Agenda: What are your thoughts on today's young gay guys in the adult film industry?
Shaw: I don't really watch much of it, to be honest. Who is good and who isn't is such a personal choice depending on what you find sexy. I find the demeanor of someone far more attractive, the way he looks at me, or holds his mouth in a particular way, than any one physical trait.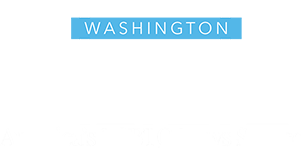 Disco Funk Brunch at Crazy Aunt Helen's
Tara Hoot and DJ Phil Reese perform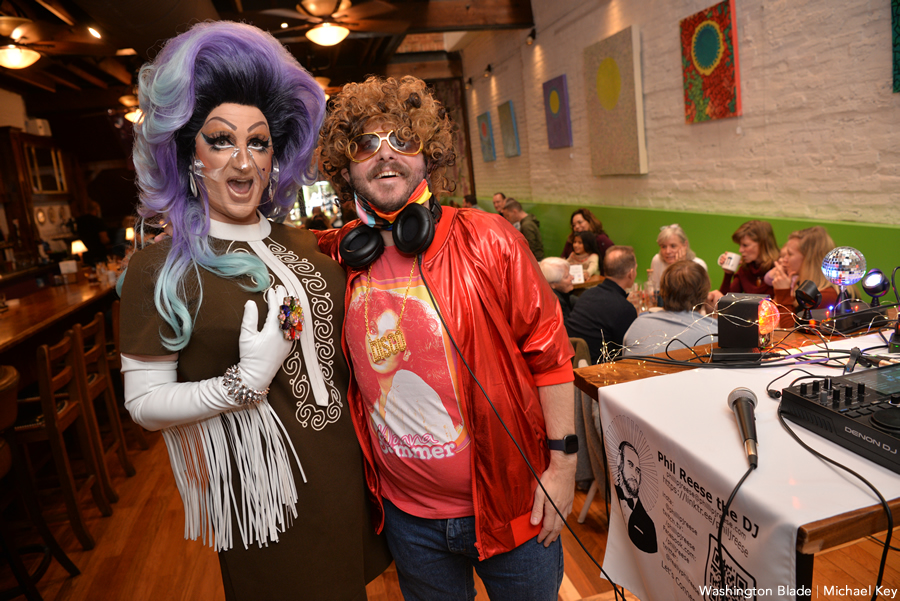 Drag queen Tara Hoot and DJ Phil Reese perform at the biweekly Disco Funk Brunch at the LGBT-owned Crazy Aunt Helen's on Sunday. For future showtimes, go to crazyaunthelens.com. (Blade photo by Michael Key)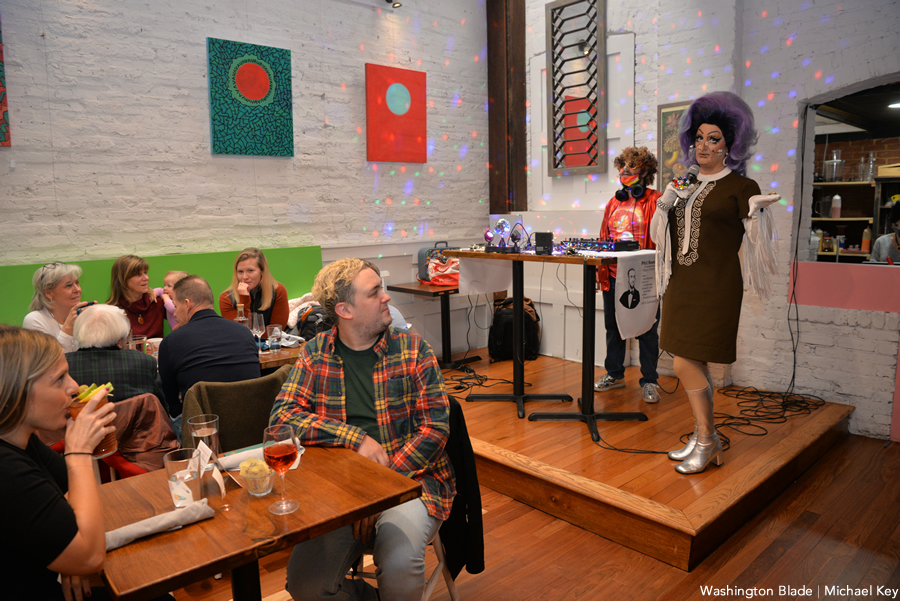 Blade's summer closing party set for Sept. 17 in Rehoboth
Benefits journalism scholarship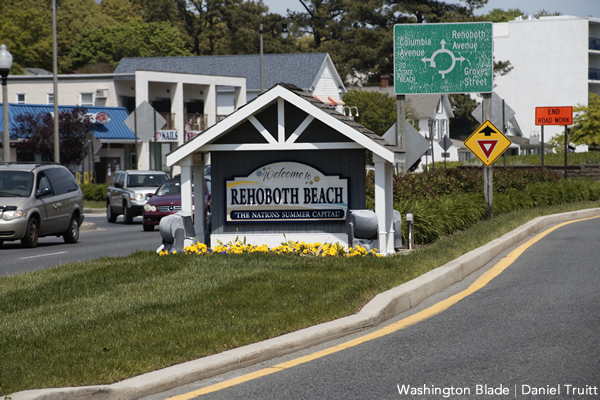 The Washington Blade's 15-year tradition of hosting a summer kickoff party in Rehoboth Beach was disrupted due to COVID restrictions. In lieu of that May event, the Blade is hosting a summer closing party on Friday, Sept. 17 at 6 p.m. at The Pines (56 Baltimore Ave., Rehoboth Beach, Del.).
Tickets are $20, which includes two drinks and appetizers. The event benefits the Blade Foundation's Steve Elkins Memorial Journalism Fellowship, a 12-week program in which an LGBTQ student journalist covers stories of interest to Delaware's queer community each summer.
All COVID safety protocols will be followed, including a requirement that attendees furnish proof of vaccination to gain entry.
If you are unable to attend you can make a donation to the Blade Foundation at BladeFoundation.org. Sponsors of the event include Delmarva Power and The Pines.
Rehoboth to close out summer with SunFest
Series of events to replace long-running Sundance due to pandemic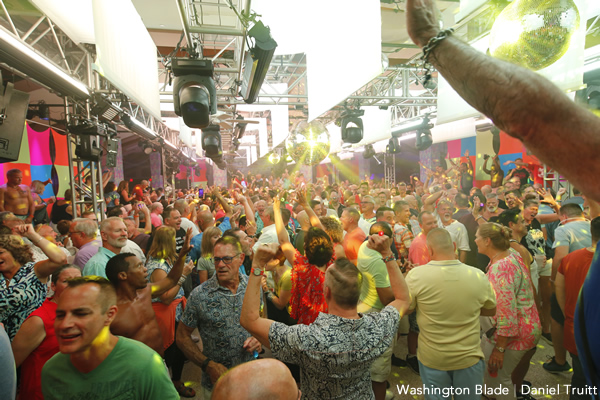 SunFest will feature a week of live performances, dances, and a live auction, sponsored by non-profit LGBTQ+ center CAMP Rehoboth.
The weeklong festival runs from Aug. 29 to Sept. 5 and is a change from the annual SunDance that CAMP Rehoboth has sponsored since 1988. This transformation began last year when the event was forced to go digital due to the coronavirus and the in-person events scheduled this year are important, according to development director and co-coordinator of SunFest Anita Broccolino.
"We love that community feel and the in-person makes all the difference in the world for us. Not being able to do it last year just reminded everyone how important we all are to one another," Broccolino said. "I think that bringing back these events this year is just huge for us and it will be extra celebratory as a result."
The festival begins with a 5k race and online auction opening on Sunday. Monday night features a give-back event at Iron Hill Brewery while Tuesday's agenda is still to be determined, said Broccolino. Diego's will host a Studio 54 give-back dance party on Wednesday and Thursday is the Port 251 women's give-back.
Live performances featuring the Skivvies, Randy Harrison and Diane Huey are scheduled for Friday night and Jennifer Holiday will follow with a performance on Saturday night, both at the Rehoboth Beach Convention Center. The festival closes out Sunday with auction pick-ups and Fun in the Sand and Sun, according to the CAMP Rehoboth website.
This event is also important to the organization's contributions to the community, said Broccolino.
"The essential services we provide for free to the community, which is a huge amount of health and wellness activities, as well as arts programming, a lot of youth programming and the community counts on us for those things. We never stopped during COVID, we made as much as we could virtual, but we took quite a hit not being able to raise those funds and awareness of the programs," Broccolino said. "We invite the entire community to come celebrate with us and make it to Rehoboth Beach, and let's make it joyful, and wonderful and make sure we're living up to the standards of all the people who helped found CAMP Rehoboth and live up to their legacy and beyond."