Ford comes out for same-sex marriage
A potential Democratic U.S. Senate candidate who came under fire for his opposition to same-sex marriage is now in support of marriage rights for gay couples.
Harold Ford. Jr., a former U.S. House member who represented Tennessee in Congress from 1997 to 2007, announced his support for same-sex marriage — as well as civil unions — in an appearance Monday on NBC's "Today Show."
When host Matt Lauer asked Ford whether he supports same-sex marriage, Ford replied, "Civil unions and same-sex marriage, yes."
Ford represented Tennessee when he served as a House member, but has reportedly been living in New York for three years, and is considering a primary challenge to oust Sen. Kirsten Gillibrand (D-N.Y.) as the Democratic nominee before the November election.
When his potential candidacy was first reported, LGBT activists criticized Ford for his previous opposition to same-sex marriage and for taking on Gillibrand, who is known for having been a proponent of LGBT issues since she took office in the Senate.
According to the New York Post, Ford said on "The Today Show" he now supports gay nuptials because they're the best way to keep benefits flowing to same-sex couples.
Saying he supported civil unions when he first ran for Congress in 1996, Ford said, "My support for fairness and equality existed long before I moved to New York."
Prior to Ford's appearance on the Today Show, the Post reported earlier on Monday about the potential candidate's new support for same-sex marriage.
"He supports gay marriage, in the interest of fairness and equality," Ford spokesperson Davidson Goldin reportedly told the Post.
National Gay & Lesbian Chamber of Commerce Certifies Brown, Naff, Pitts Omnimedia, Inc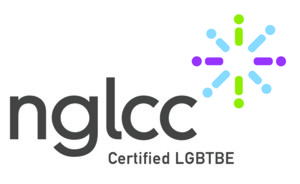 Washington, D.C. — Brown, Naff, Pitts Omnimedia, Inc, the parent company of the Washington Blade and Azer Creative, announced today it has been certified by the National Gay and Lesbian Chamber of Commerce (NGLCC) as an LGBT Business Enterprise. The NGLCC supports and advocates for diversity and inclusion for LGBT-owned businesses. With this certification the Blade's parent company joins more than 510 business and 134 corporate partners of the NGLCC.
Brown, Naff, Pitts Omnimedia, Inc. owns and operates the Washington Blade, the oldest and most acclaimed LGBT newspaper in the country. In 2012, the company launched Azer Creative, a full-service design firm. The company employs more than a dozen full-time LGBT staff.
"We are excited to become one of the 500 LGBT businesses across the country certified by NGLCC," said Lynne Brown, the Blade's publisher and a co-owner of the company. "The LGBT community has been part of our company from the beginning and we look forward to continue that for many years to come."
The Washington Blade was founded in 1969 and is known as the "newspaper of record" for the LGBT community both locally and nationally. Visit washingtonblade.com for more information. Azer Creative is a full-service graphic design firm based in Washington, D.C. Visit azercreative.com for more information. 
Vote now for the 2013 Best of Gay DC!
Choose in dozens of categories among hundreds of nominees, and make your voice heard!
Nominate the 'Best of Gay D.C.' now!
Dozens of categories cover all the best for LGBT Washington. Who deserves the prize this year?