The loss of Edward Kennedy's U.S. senate seat to a Republican and the Supreme Court's decision to strike down elements of campaign-finance law have caused much anxiety for the Obama administration, Democrats and progressives in general. But does the LGBT community need to worry?
On Tuesday, Massachusetts state Sen. Scott Brown defeated state Attorney General Martha Coakley to become the 41st GOP member of the U.S. Senate, ending the Democratic "filibuster-proof" majority and putting the brakes on the administration's agenda, particularly health care reform. And yesterday, the U.S. Supreme Court ruled that corporations, unions and similar entities can spend as much as they want in advertisements supporting or opposing federal political candidates, giving an outrageous advantage to pols backed by firms with very deep pockets.
For the LGBT movement, these developments may not necessarily be bad. In the first place, the Democratic majority has shown meager enthusiasm for our civil rights and was not likely to act on the Employment Non-Discrimination Act or repeal "Don't Ask, Don't Tell" and the Defense of Marriage Act anytime soon. And as for senator-elect Brown, he shares the fierce advocate's anti-gay-marriage-but-pro-civil-unions stance. The former Cosmo centerfold is also indebted to independent voters who tend not be rabid conservatives when it comes to social issues. Most of all, President Obama, Brown and other elected officials will have bigger things in their mind than fighting for or against our rights: pressing issues such as health care reform, major unemployment, wars, and the elections in November.
Moreover, the Supreme Court's ruling which permits corporations and the like to spend as much as they want on advertising for or against a candidate presents us with an excellent opportunity for our gay dollars to work. A pro-LGBT entity or one owned by an LGBT individual can back politicians committed to equal rights or oppose those who want to perpetuate our second-class status. Going forward, this approach should be folded into a strategy which includes supporting pro-LGBT candidates of all parties, reaching out to communities that do not support us, and aiming for victories at the local and state levels.
These incremental gains can take the form of small steps toward the right direction, such as the one taken by South Miami city commissioners when they voted Tuesday to allow city employees' domestic partners, both straight and gay, to enjoy the same benefits and rights an employee's spouse would get, including hospital visitation rights and health care coverage.
Getting pro-LGBT politicians into all levels of government is crucial to furthering the cause and can guarantee victories in legislative initiatives such as those happening this morning in Hawaii's state Senate. A vote on a bill that would allow same-sex and different-sex couples to enter into civil unions has been scheduled. If the bill is approved, it would move back to the state House, where lawmakers passed a civil-unions bill during their last session. Having elected officials committed to equality will also hinder actions such as the one made by an Indiana state senate committee last Wednesday which endorsed a constitutional amendment to ban same-sex marriage.
In other news, the Obama Justice Department finally intervened in a gay rights suit last Friday by filing a motion in support of an openly gay student's lawsuit against his school district in upstate New York. School officials did not appropriately respond to abuse the 14 year old suffered because of his sexual orientation. In its motion, the Justice Department argued that school district officials also violated the Equal Protection Clause.
Today, Stars and Stripes, a military community news source, reports that Department of Defense schools will now recognize same-sex relationships when transferring overseas teachers to new assignments. This means that lesbian and gay teachers in domestic partnerships with other teachers must be given the same consideration their married heterosexual colleagues receive when requesting to be transferred to new jobs in the same area.
Internationally, the United Nations called on Uganda to abandon its Kill-the-Gays bill. On Friday, Navi Pillay, the high commissioner for human rights, called the proposed legislation "draconian" and "blatantly discriminatory." Pillay reminded Uganda of its human rights obligations, warning that the bill would "seriously damage the country's reputation in the international arena."
On Wednesday, a dozen Democratic U.S. senators also sent a letter to Uganda's president urging Musseveni to block enactment of the pending bill. The letter says, "This troubling legislation would sanction prejudice toward people in Uganda based solely on sexual orientation, or even HIV status. This is in great contrast to trends toward greater tolerance in the global community. By creating harsh penalties for homosexuality, this bill not only codifies prejudice, but could also foster an increase in violence towards people simply based on sexual orientation … this proposed legislation will be a glaring setback in Uganda's human rights standing. Unfortunately, even the mere threat of the new and severe penalties for homosexual behavior suggested in this bill, including life imprisonment and the death penalty, could easily add to an already intolerant atmosphere in Uganda based on sexual orientation."
Meanwhile, Malawian officials express no regret for their continued oppression of LGBT individuals. In a statement released Monday, Malawi's information minister, Leckford Mwanza Thoto, was unapologetic about laws that criminalize homosexuality. Referring to a gay couple that held a marriage ceremony, Thoto said they were "clearly breaking the laws of Malawi." He also defiantly added, "We depend on our Western friends, yes, but we are a sovereign country."
Discrimination against lesbian, gay, bisexual and transgender people likewise persist in Russia. On Tuesday, a Moscow court rejected a lesbian couple's appeal against an earlier ruling upholding a registry office's refusal to register their marriage. The lawyer for the two women anticipated the ruling but is not giving up.
There were bright spots, however. On Tuesday, the daughter of Cuba's president said that the communist state has been performing state-sponsored gender reassignment operations since 2008, a year after the government lifted a longtime ban on the procedure. Mariela Castro is a sexologist and gay-rights advocate and runs the Center for Sex Education, which prepares trans people for the procedures.
And finally in the United Kingdom, the Conservative Party will release its election manifesto today which contains a "cast-iron pledge" to give financial benefits to same-sex and different-sex couples who stay together. It says: "We will recognize marriage and civil partnerships in the tax system in the next parliament. We are one of the very few countries in the western world that doesn't do so and we will put that right. This will send an important signal that we value the commitment that people make when they get married."
You can follow Erwin on Twitter at @ErwindeLeon
National Gay & Lesbian Chamber of Commerce Certifies Brown, Naff, Pitts Omnimedia, Inc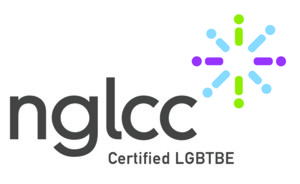 Washington, D.C. — Brown, Naff, Pitts Omnimedia, Inc, the parent company of the Washington Blade and Azer Creative, announced today it has been certified by the National Gay and Lesbian Chamber of Commerce (NGLCC) as an LGBT Business Enterprise. The NGLCC supports and advocates for diversity and inclusion for LGBT-owned businesses. With this certification the Blade's parent company joins more than 510 business and 134 corporate partners of the NGLCC.
Brown, Naff, Pitts Omnimedia, Inc. owns and operates the Washington Blade, the oldest and most acclaimed LGBT newspaper in the country. In 2012, the company launched Azer Creative, a full-service design firm. The company employs more than a dozen full-time LGBT staff.
"We are excited to become one of the 500 LGBT businesses across the country certified by NGLCC," said Lynne Brown, the Blade's publisher and a co-owner of the company. "The LGBT community has been part of our company from the beginning and we look forward to continue that for many years to come."
The Washington Blade was founded in 1969 and is known as the "newspaper of record" for the LGBT community both locally and nationally. Visit washingtonblade.com for more information. Azer Creative is a full-service graphic design firm based in Washington, D.C. Visit azercreative.com for more information. 
Vote now for the 2013 Best of Gay DC!
Choose in dozens of categories among hundreds of nominees, and make your voice heard!
Nominate the 'Best of Gay D.C.' now!
Dozens of categories cover all the best for LGBT Washington. Who deserves the prize this year?