Levin sets path for Senate consideration of "Don't Ask"
A key Democratic lawmaker has made initial steps for Senate consideration of "Don't Ask, Don't Tell," including dedicating a portion of the defense budget hearing next week to the issue.
Senate Armed Services Committee Chairman Carl Levin (D-Mich.) on Thursday told DC Agenda he's reserving a portion of the budget hearing next week for lawmakers to ask questions on the 1993 law banning gays from serving openly in the U.S. military.
Defense Secretary Robert Gates and Chairman of the Joint Chiefs of Staff Adm. Michael Mullen are set to testify at hearing, which is set for Tuesday.
"We're going to have our hearing on the budget on Tuesday with Secretary Gates and Chairman Mullen, and then after that hearing is over on Tuesday, we're going to move to a hearing with Gates and Mullen on 'Don't Ask, Don't Tell,'" Levin said.
Bryan Thomas, spokesperson for the Senate Armed Services Committee, later clarified that Levin's plans means there "will be a separate DADT portion of the hearing following the budget" testimony.
"So it will be technically the same hearing but be in two portions," Thomas said. "We're working to get the amended notice out shortly."
Levin also told DC Agenda that on Feb. 11, an "outside panel" will continue Senate consideration of the issue
"And then, a week later, approximately, on [Feb.] 11 … we will have the outside panel on "Don't Ask, Don't Tell," Levin said.
Thomas said he couldn't yet say what the outside panel will be and said the Senate Armed Services Committee is still considering the issue.
"Generally these are outside experts, but I can't say with any certainty what the makeup will be," he said.
President Obama pledged during his State of the Union address on Wednesday that he would work this year with Congress and military leaders to end "Don't Ask, Don't Tell."
UPDATE: The Senate Armed Services Committee issued an amended notice regarding the change in Tuesday's hearing.
The hearing will take place in Room SD-G50 in the Dirksen Senate Office Building. Also the schedule has been determined for when "Don't Ask, Don't Tell" will be considered and when other matters will be considered.
9:00 a.m.* – 12:00 p.m.:
To receive testimony in review of the Defense Authorization Request for Fiscal Year 2011, the Future Years Defense Program, the 2011 Quadrennial Defense Review, and the 2011 Missile Defense Review.

12:00 p.m. – 1:00 p.m.:
To receive testimony relating to the "Don't Ask, Don't Tell" policy.*
National Gay & Lesbian Chamber of Commerce Certifies Brown, Naff, Pitts Omnimedia, Inc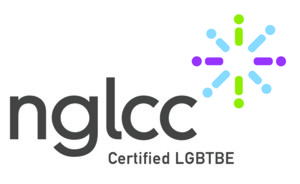 Washington, D.C. — Brown, Naff, Pitts Omnimedia, Inc, the parent company of the Washington Blade and Azer Creative, announced today it has been certified by the National Gay and Lesbian Chamber of Commerce (NGLCC) as an LGBT Business Enterprise. The NGLCC supports and advocates for diversity and inclusion for LGBT-owned businesses. With this certification the Blade's parent company joins more than 510 business and 134 corporate partners of the NGLCC.
Brown, Naff, Pitts Omnimedia, Inc. owns and operates the Washington Blade, the oldest and most acclaimed LGBT newspaper in the country. In 2012, the company launched Azer Creative, a full-service design firm. The company employs more than a dozen full-time LGBT staff.
"We are excited to become one of the 500 LGBT businesses across the country certified by NGLCC," said Lynne Brown, the Blade's publisher and a co-owner of the company. "The LGBT community has been part of our company from the beginning and we look forward to continue that for many years to come."
The Washington Blade was founded in 1969 and is known as the "newspaper of record" for the LGBT community both locally and nationally. Visit washingtonblade.com for more information. Azer Creative is a full-service graphic design firm based in Washington, D.C. Visit azercreative.com for more information. 
Vote now for the 2013 Best of Gay DC!
Choose in dozens of categories among hundreds of nominees, and make your voice heard!
Nominate the 'Best of Gay D.C.' now!
Dozens of categories cover all the best for LGBT Washington. Who deserves the prize this year?