Friday, March 12
"It's Britney Bitch" features Britney look-a-likes, karaoke, trivia, music and more at Town, 2009 8th St., N.W., 202-234-TOWN or towndc.com. Doors open at 10 p.m., drag show at 10:30 p.m.; 18+. Cover is $5 from 10-11 p.m. and $10 after for those 21+ and $10 all night for 18-20.
Visit Apex, 1415 22nd St., N.W., for Caliente Grande! Expect the hottest Latin music from DJ Michael Brandon with doors opening at 9 p.m. 18 to get in and 21 to drink.
The second Friday of each month at the Green Lantern, 1335 Green Court, N.W., offers "Jacob's Ladder," music of the 70s, 80s, 90s and 00s. The DJs for the evening will be T&T Music Factory (DJ tim ē & DJ Timothy Mykael make up this electrifying team). Two DJs playing 90 minutes each. All you can drink Smirnoff Vodka flavors buffet for $15; $5 cover.
Gay District is a weekly, non-church affiliated discussion and social group for GBTQ men between 18 and 35. The group meets from 8:30-10:30 p.m at St. Margaret's Episcopal Church, 1820 Connecticut Ave., N.W. For more information, e-mail [email protected]
Women in their Twenties will meet at the DC Center, 1810 14th St. N.W., at 8 p.m. WiTT is a social discussion group for lesbian, bisexual, transgender and other interested women in the D.C. area. The group is led by several facilitators on a rotational basis. New participants are always welcome. The discussion is followed by dinner at a nearby restaurant.
Saturday, March 13
MIXTAPE at EFN Lounge/Motley Bar, 1318 9th St., N.W., from 10 p.m. to 3 a.m. MIXTAPE is an alterna-gay-disco-electro-pop-indie dance party for queers, gays, lesbians, trans, queens, kings, boys, girls, and every combination thereof. 21 and over; $5 cover.
The second Saturday of each month Sean Morris presents "Fly" at Mova, 1435 P St., N.W. Expect music from 1990 through 1999, with your favorites from the decade that brought us grunge. Tracks from Nirvana, Soundgarden, Stone Temple Pilots and, of course, your favorite divas in their prime like Whitney Houston, Madonna and even Amy Grant! 99 cent shot special from 10-11 p.m.; no cover, 21 and up.
Black Cat, 1811 14th St., N.W., 202-667-4490, hosts its long-running Mousetrap, a Brit-pop dance night, on the main stage beginning at 9:30 p.m. Tickets are $10 general admission. Visit blackcatdc.com for information.
National ShamrockFest, billed as the largest St. Patrick's Day festival in the mid-Atlantic, features 40+ bands, including the Roots and Train. Held at RFK Stadium, 2400 E. Capital St. (Stadium-Armory Metro). Gates open at 11:30 a.m.; tickets start at $24.99. Call 877-77-CLICK or visit shamrockfest.com.
The Washington Wizards take on the Orlando Magic, 7 p.m. at Verizon Center. Tickets start at $10. Visit ticketmaster.com for information.
Women Artists/Women Healing II: "Healing Power of Myth, Ritual & Celebration," features mostly women artists, writers and healers for workshops in dance/movement, storytelling and more. Free, open to the public, 12:30 p.m., 1420 Columbia Rd., N.W. Visit womenartistswomenhealing.com or call 202-332-4200 x1041 for information.
Sunday, March 14
"Turner to Cezanne: Masterpieces from the Davies Collection" continues at the Corcoran Gallery, 17th Street and New York Avenue, N.W. Tickets are $10; $8 for students. And if you can't get enough Cezanne, don't miss the BMA's "Cezanne and American Modernism" now through May 23, 10 Art Museum Dr., Baltimore, 443-573-1700, artbma.org. Tickets are $15.
Burgundy Crescent, a gay volunteer organization, volunteers today for D.C. Central Kitchen. To participate, visit burgundycrescent.org.
Check out Cobalt, 1639 R St. N.W., for X and party the winter blues away by welcoming daylight savings time. This Month: DJ Glanson (NYC) with opening Set by DJ Pete Glow. Dancers, live drag performance by Isis Deverreoux; 21 and up, $7 cover ($5 from 10-11 p.m.).
Monday, March 15
Acclaimed singer John Hiatt performs at the Birchmere, 3701 Mt. Vernon Ave., Alexandria, Va., 7:30 p.m. Visit ticketmaster.com for tickets or call the Birchmere at 703-549-7500.
Jacob Nathaniel Pring and Alphonso Wilson present the premiere of "Indigo" at Tabaq Bistro, 1336 U St., N.W. Local DJ and producer A-Ron.The.DJ (http://www.subwaystate.com/) will conjure the atmosphere for the inaugural Indigo. Doors open at 9 p.m.
Tuesday, March 16
"The Light in the Piazza" continues at Arena Stage in Crystal City, 1800 South Bell St., Arlington, Va. (Crystal City Metro). Show at 7:30 p.m.; tickets $62-67. Visit arenastage.org for information.
Packing Party at EFN Lounge/Motley Bar, 1318 9th St., N.W., from 7-8 p.m. Volunteers will be assembling safer sex kits and enjoying drink specials, 7-10:30 p.m.
Wednesday, March 17
The Tom Davaron Social Bridge Club will meet at 7:30 p.m. at the Dignity Center, 721 8th St., S.E. No partner needed. Visit lambdabridge.com; click "Social Bridge in Washington, D.C."
Thursday, March 18
"American Idol" favorite Daughtry performs at 1st Mariner Arena, 201 W. Baltimore St., Baltimore, 7:30 p.m. For info or tickets, call the box office at 410-347-2010 or ticketmaster.com.
Alpha Drugs invites you to attend its Survival Forum VII, a lecture on new therapies for Hepatitis C and HIV/AIDS, finding the strongest possible regimen with the fewest side effects, at 6:30 p.m., Hotel Palomar in the Phillips Ballroom, 2121 P St., N.W. Registration will begin at 6:30, and the lecture and dinner will start at 7 p.m. To RSVP, or for more information, contact [email protected] or call 202-265-5757.
10 LGBTQ events this week
Catch upcoming drag shows, an ugly sweater party and Pamala Stanley live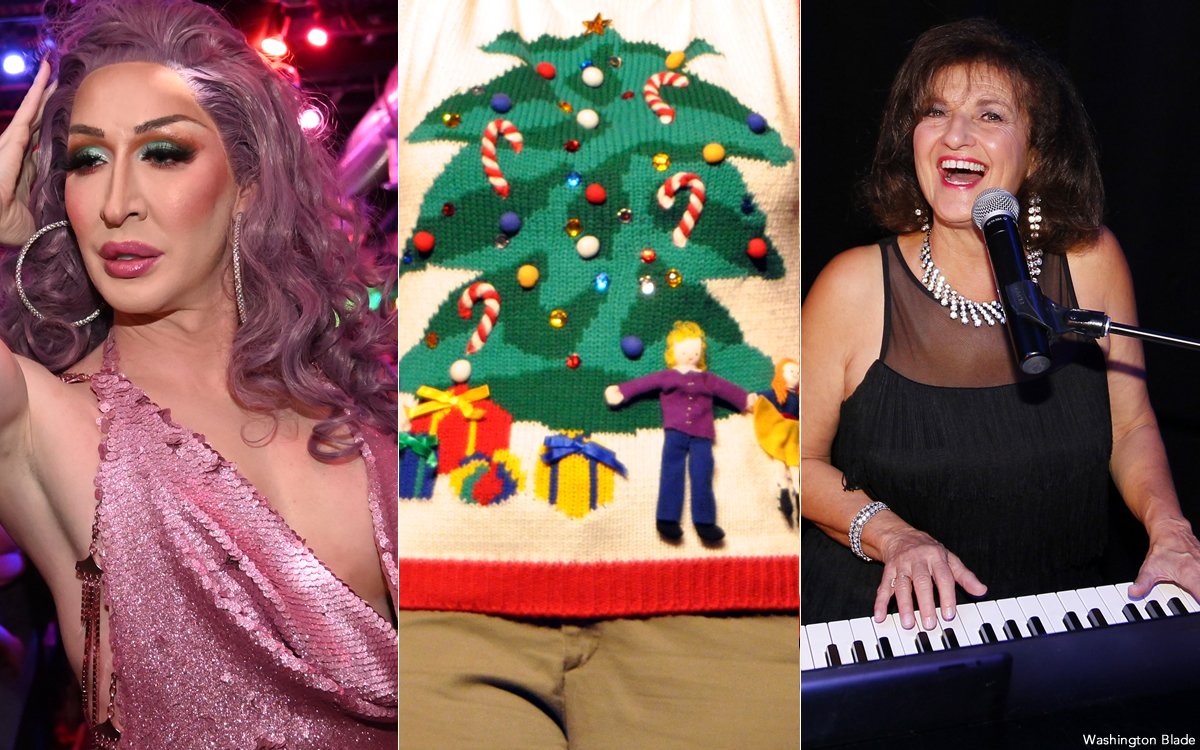 Below are our picks for some of the most fun and creative things to do this week in the DMV that are of special interest to the LGBTQ community.
---
Mocktail Night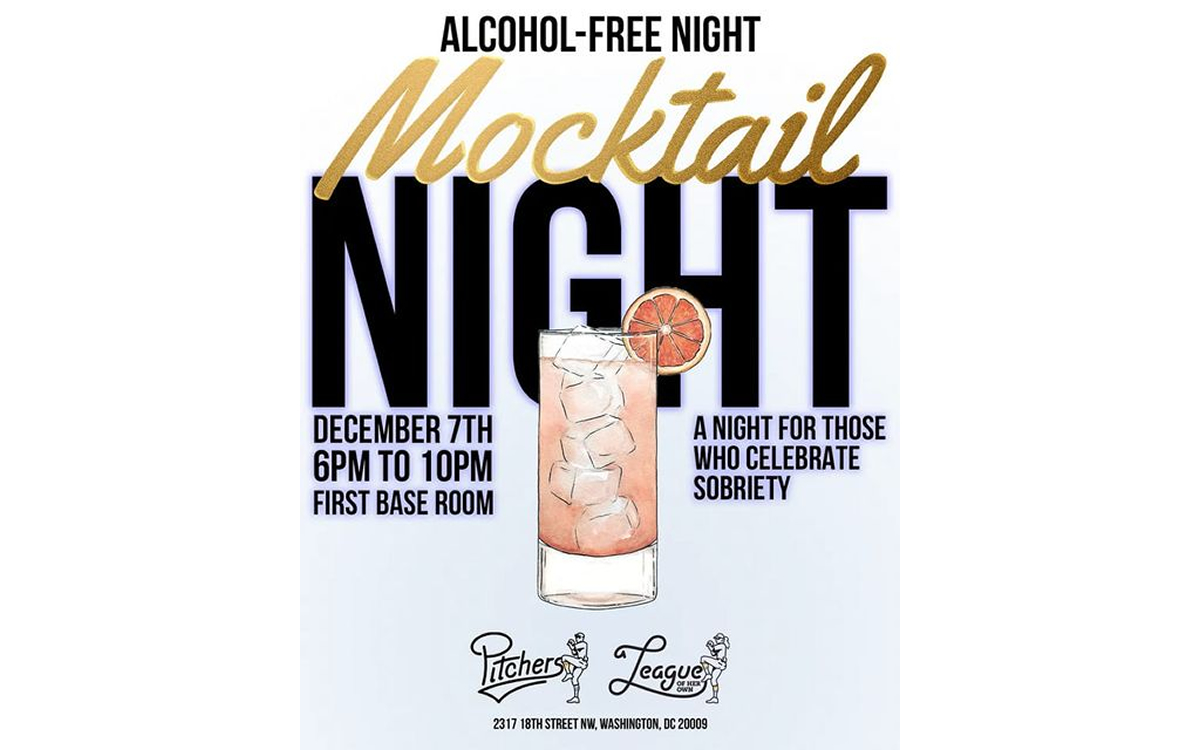 Wednesday, December 7
6-10 p.m.
Pitchers DC
2317 18th Street, N.W.
First Base Room
Facebook
Pitchers is hosting its first alcohol-free night for those celebrating sobriety with festive mocktails. No alcohol will be served, so go to Pitchers for a stress-free social event with other sober LGBTQ friends and allies.
---
"Flee" Movie Screening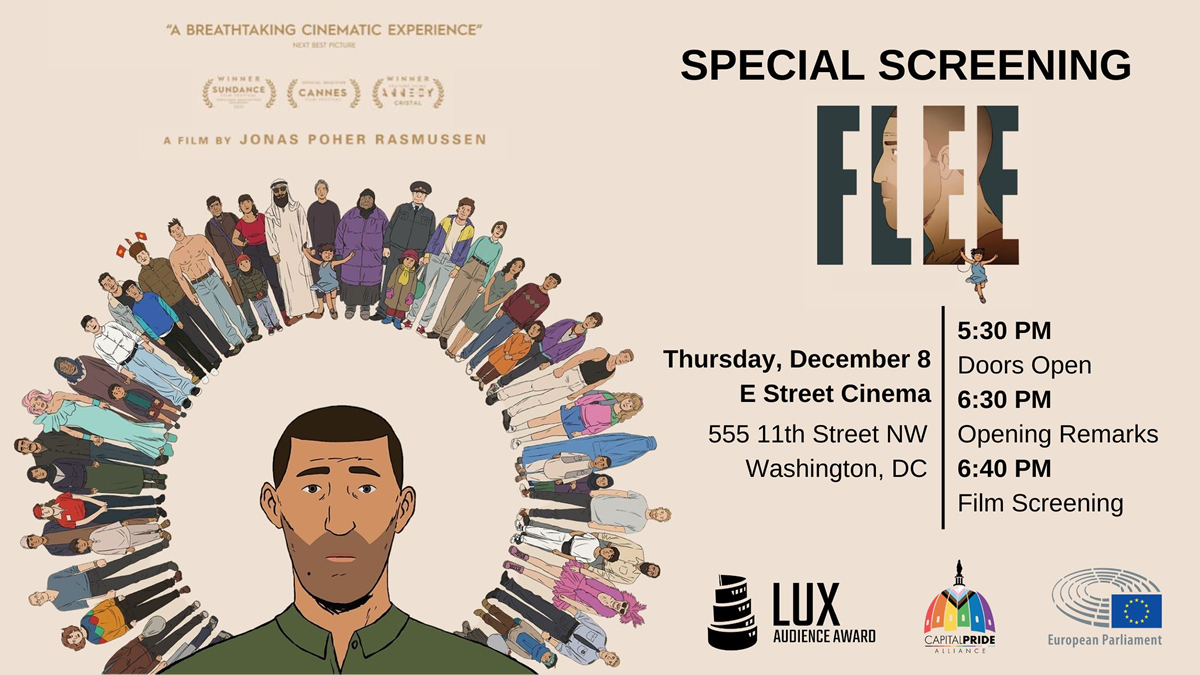 Thursday, December 8
Doors 5:30 p.m./Opening remarks 6:30 p.m.
Landmark's E Street Cinema
555 11th Street, N.W.
Free/registration required
Facebook | Register
The European Parliament Liaison Office and Capital Pride present a screening of European Parliament LUX Award 2022 finalist, "Flee."
"Flee" portrays the true story of a man who shares his hidden past of fleeing his home country of Afghanistan to Denmark.
---
Christmas Misfits: A Drag Holiday Extravaganza!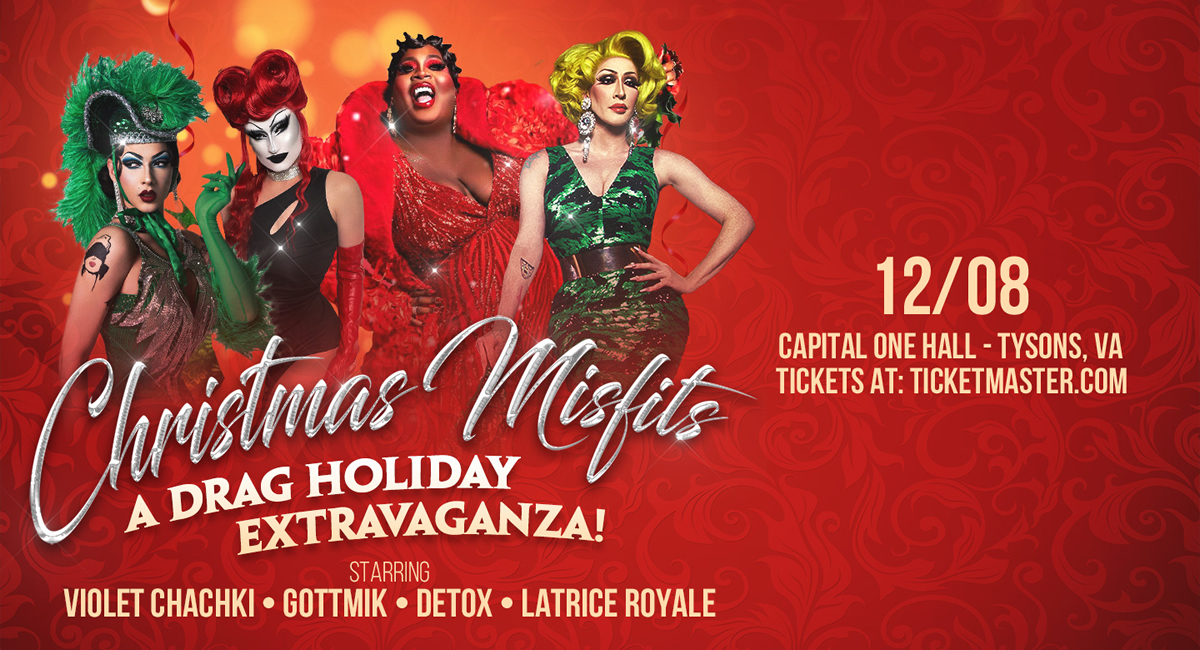 Thursday, December 8
6 p.m.
Capital One Hall
7750 Capital One Tower Road
McLean, Va.
$69.50-$252.50
Facebook | Tickets
"RuPaul's Drag Race" alumni Violet Chachki, Gottmik, Detox and Latrice Royale perform at a holiday show on Thursday.
---
Vernonza Extravaganza Lipsync Battle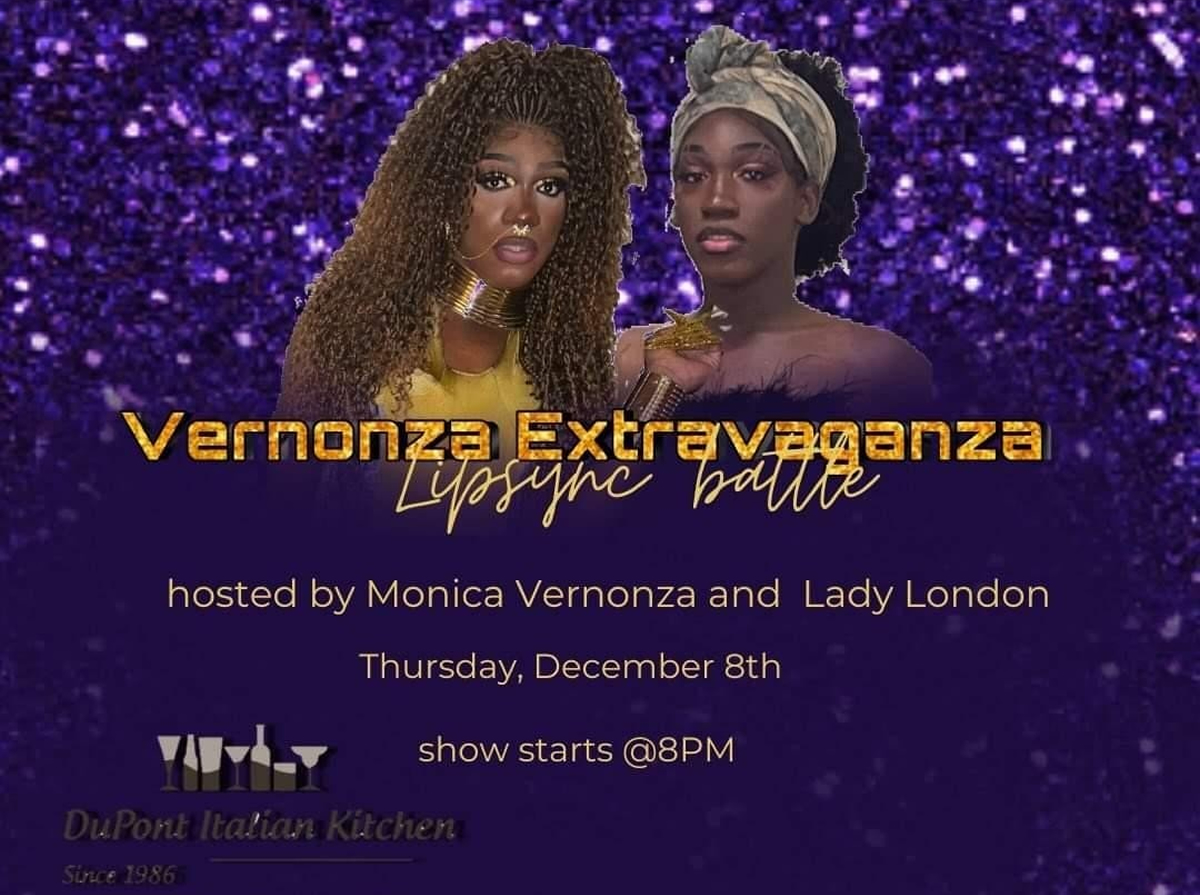 Thursday, December 8
8 p.m.
Dupont Italian Kitchen
1637 17th Street, N.W.
Facebook
Monica Vernonza and Lady London host a lip sync battle at Dupont Italian Kitchen on Thursday.
---
StartOut Baltimore-Washington Launch Reception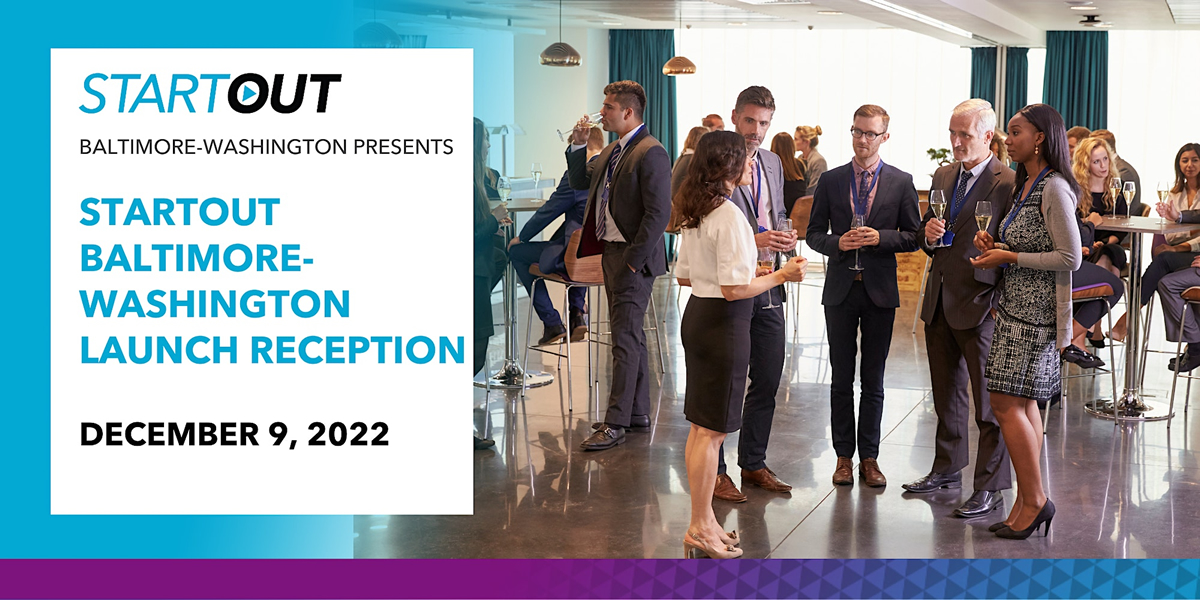 Friday, December 9
6 p.m.
Selina Union Market
411 New York Avenue, N.E.
Facebook | Eventbrite
StartOut Baltimore-Washington holds a launch party with cocktails, hors d'oeuvres, live entertainment and networking at the rooftop at Selina Union Market on Friday. The new organization looks to increase the number, diversity and impact of LGBTQ entrepreneurs.
---
Pretty Girl Rock Drag Brunch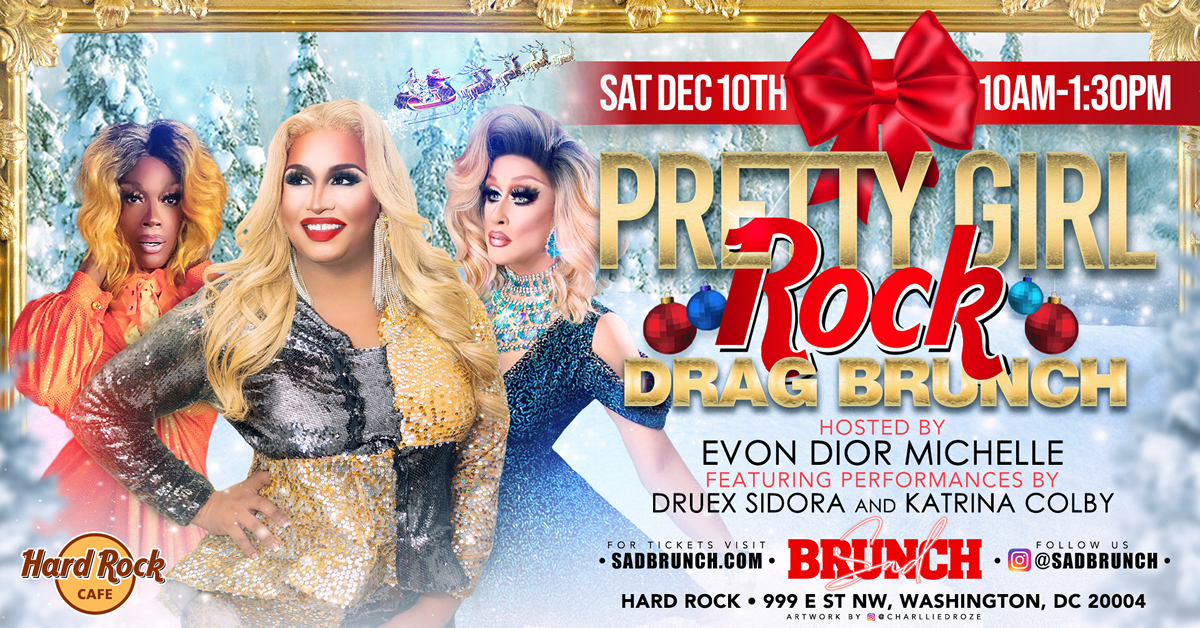 Saturday, December 10
10 a.m.-1:30 p.m.
Hard Rock Cafe
999 E Street, N.W.
$15+
Facebook | Tickets
Evon Dior Michelle hosts a drag brunch with Druex Sidora and Katrina Colby at Hard Rock Cafe on Saturday.
---
Ugly Sweater Party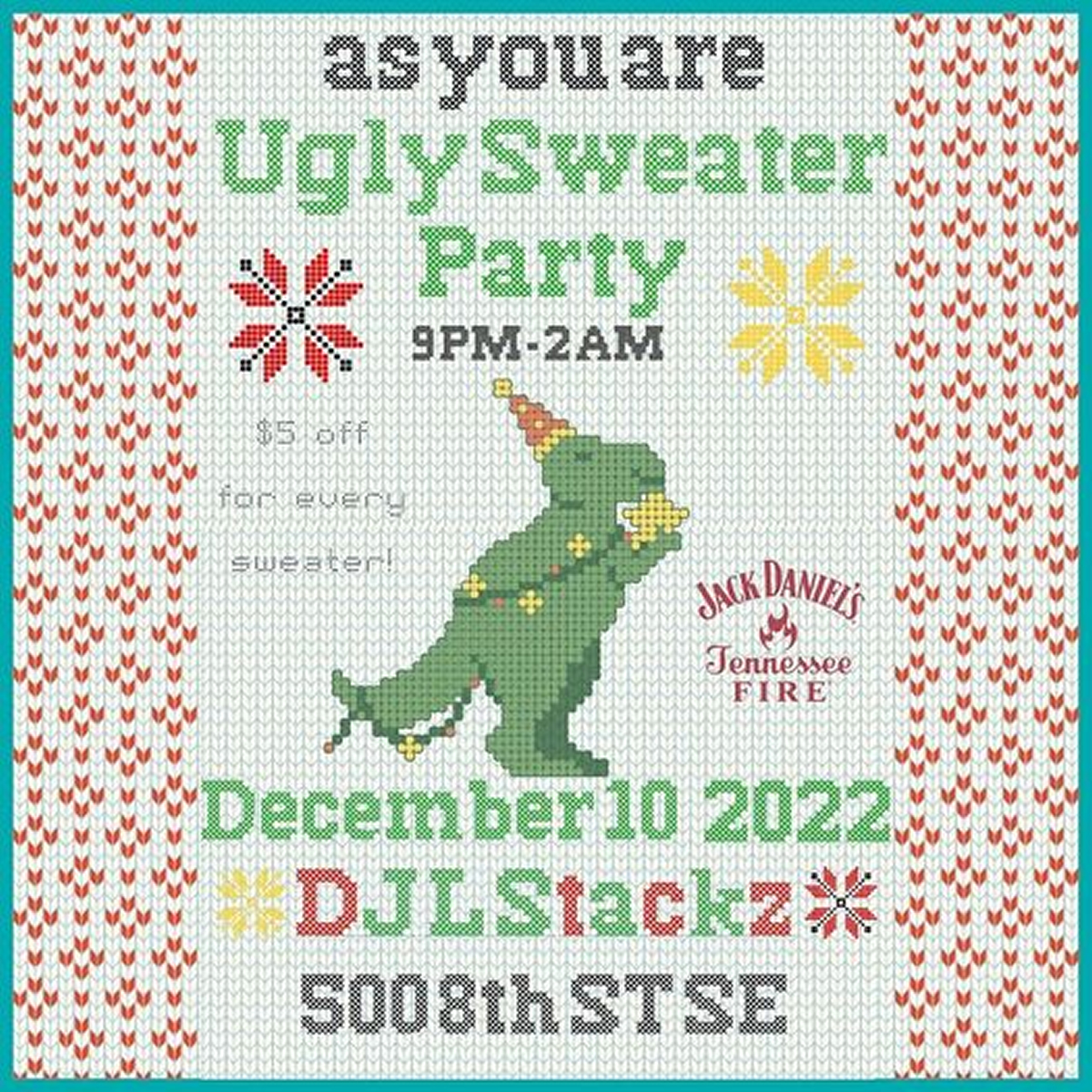 Saturday, December 10
9 p.m.
As You Are DC
500 8th Street, S.E.
Facebook
Wear your ugliest sweater and party all night with DJ L Stackz at As You Are on Saturday.
---
UNCUT: Jingle Balls with DJ Cindel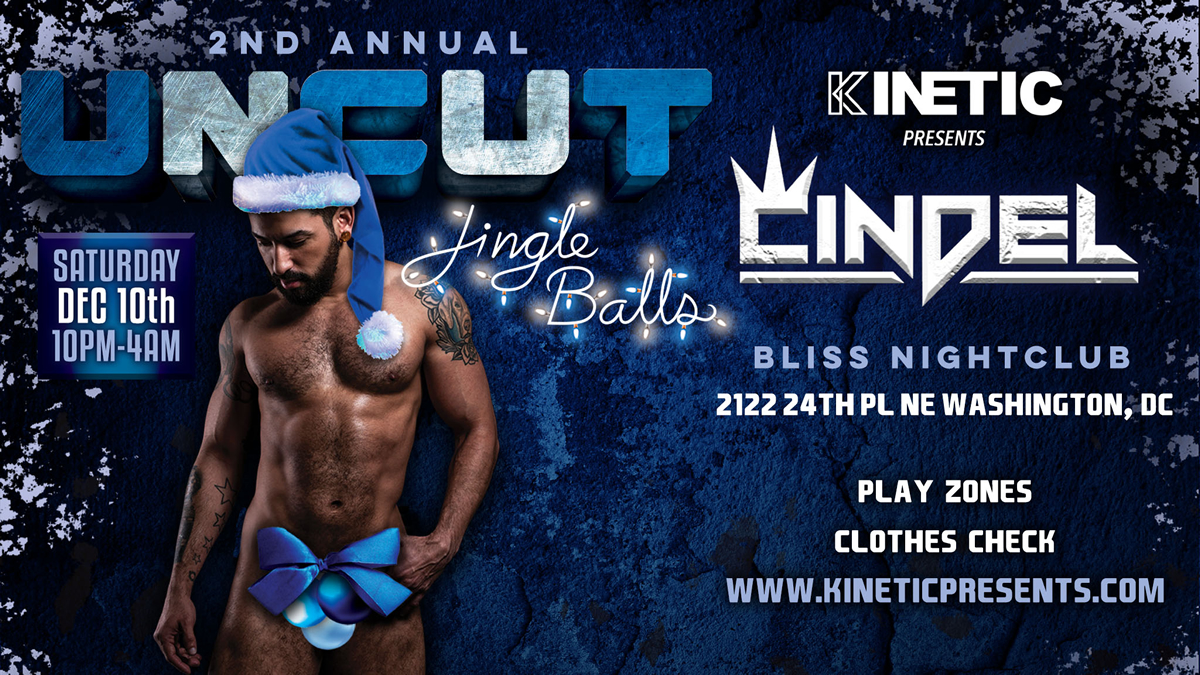 Saturday, December 10
10 p.m.
Bliss Nightclub
2122 24th Place, N.E.
$65+
Facebook
Kinetic presents the 2nd annual UNCUT Jingle Balls event at Bliss Nightclub on Saturday complete with a clothes check and play zones.
---
It's Britney, Brunch!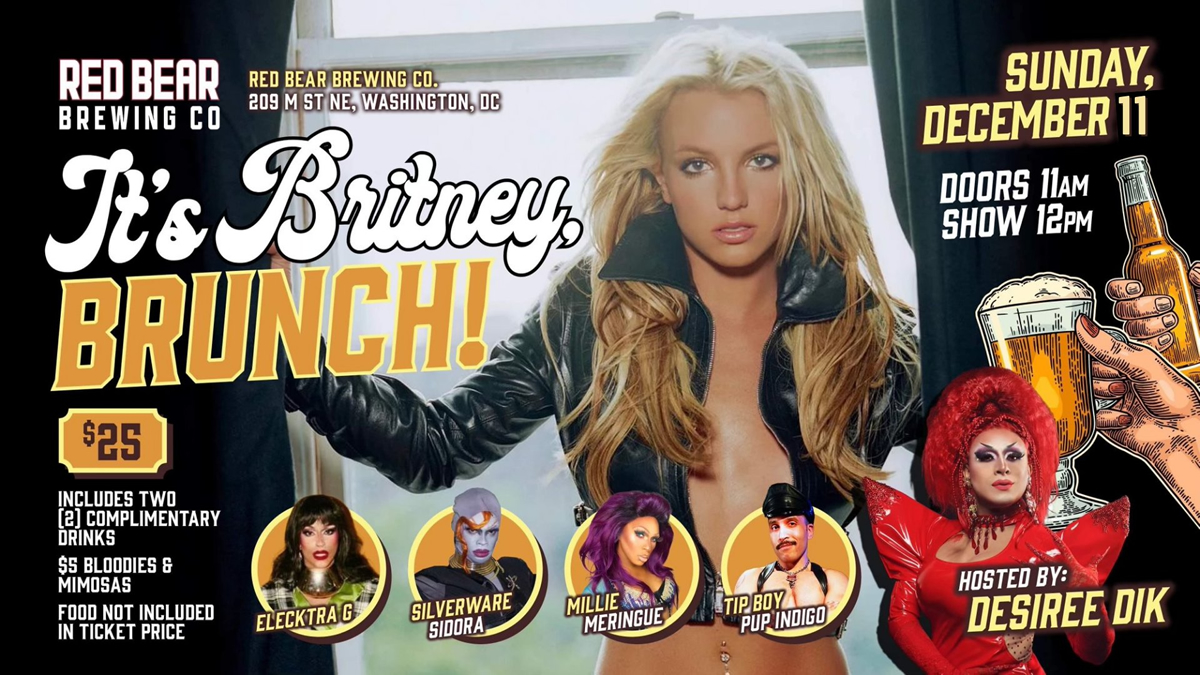 Sunday, December 11
Doors 11 a.m./show 12 p.m.
Red Bear Brewing Co.
209 M Street, N.E.
$25
Facebook
Desiree Dik leads the Britney Spears-themed drag brunch featuring Elecktra G, Silverware Sidora, Millie Meringue and Tip Boy Pup Indigo at Red Bear Brewing Company on Sunday.
---
Pamala Stanley LIVE at Freddie's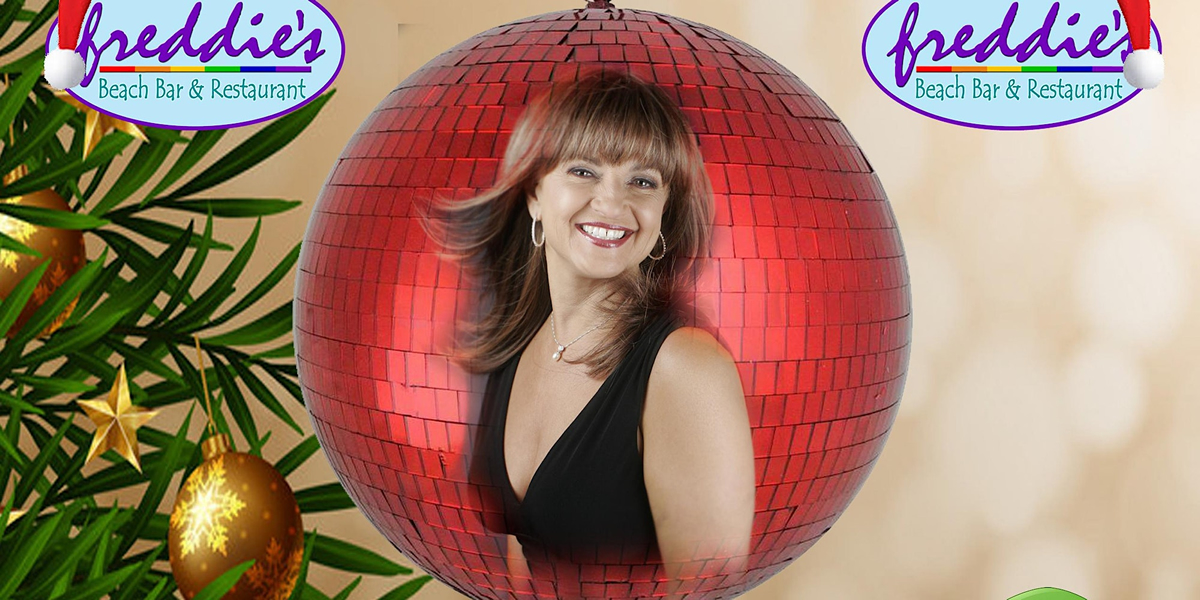 Sunday, December 11
7-9:30 p.m.
Freddie's Beach Bar
555 23rd Street S
Arlington, Va.
$15
Facebook
Pamala Stanley returns to Freddie's Beach Bar in Arlington for a holiday show on Sunday.
---
PHOTOS: Safe Space
New LGBTQ+ party held at Black Cat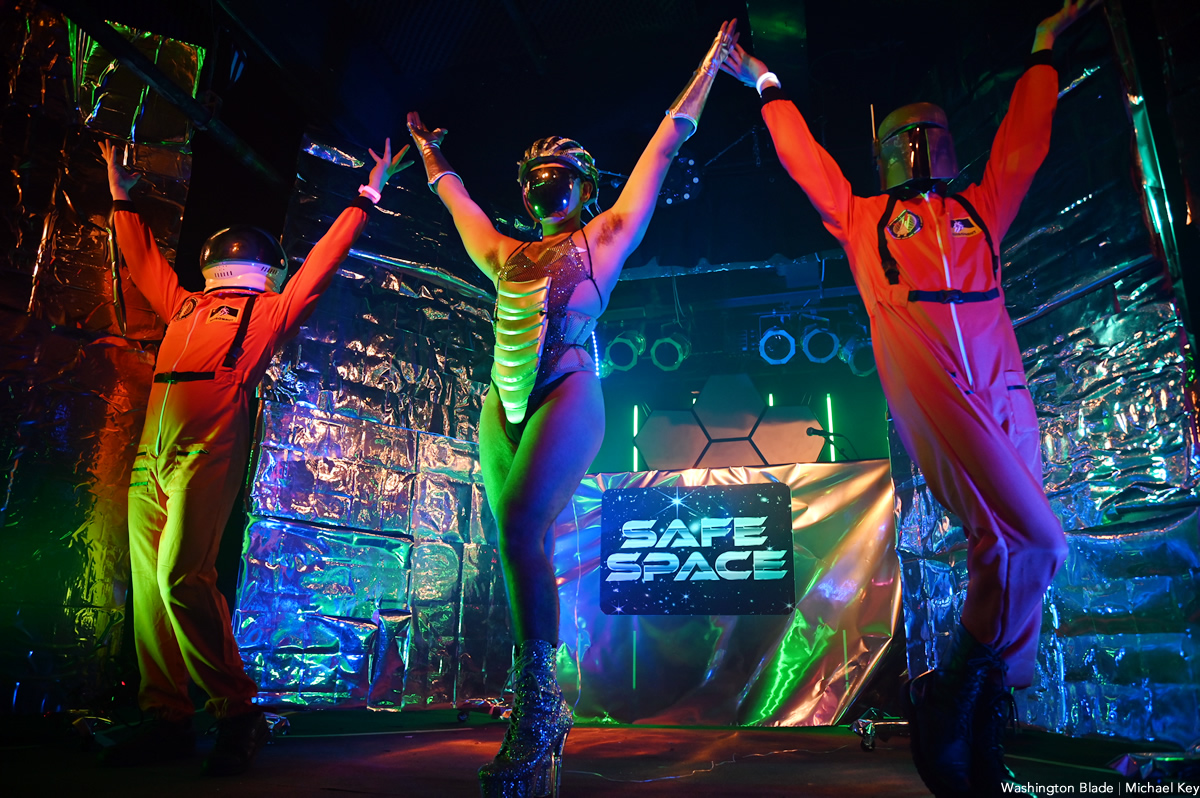 The Safe Space 2: A Safer Space party was held at the Black Cat on Saturday, Dec. 3.
(Washington Blade photos by Michael Key)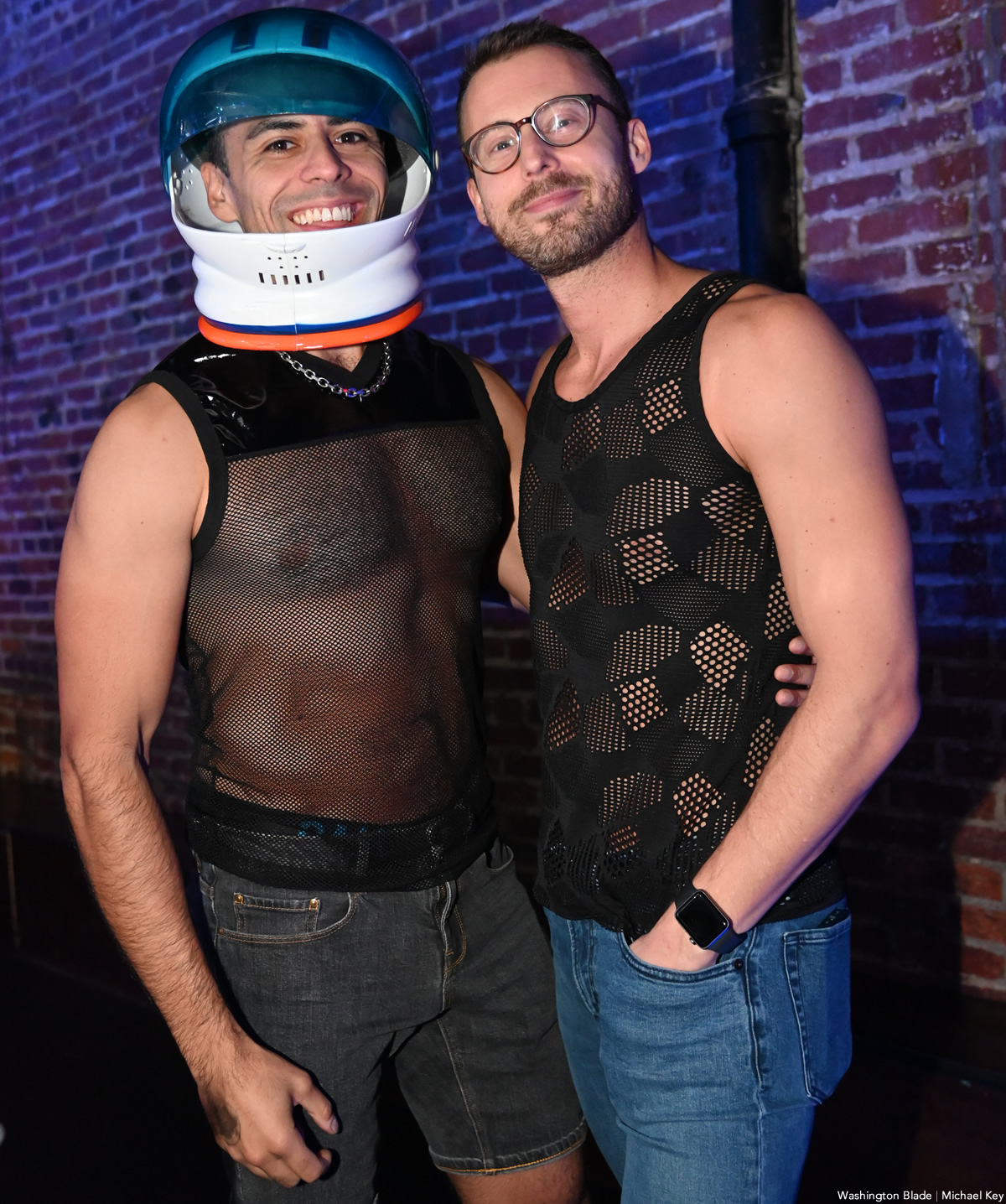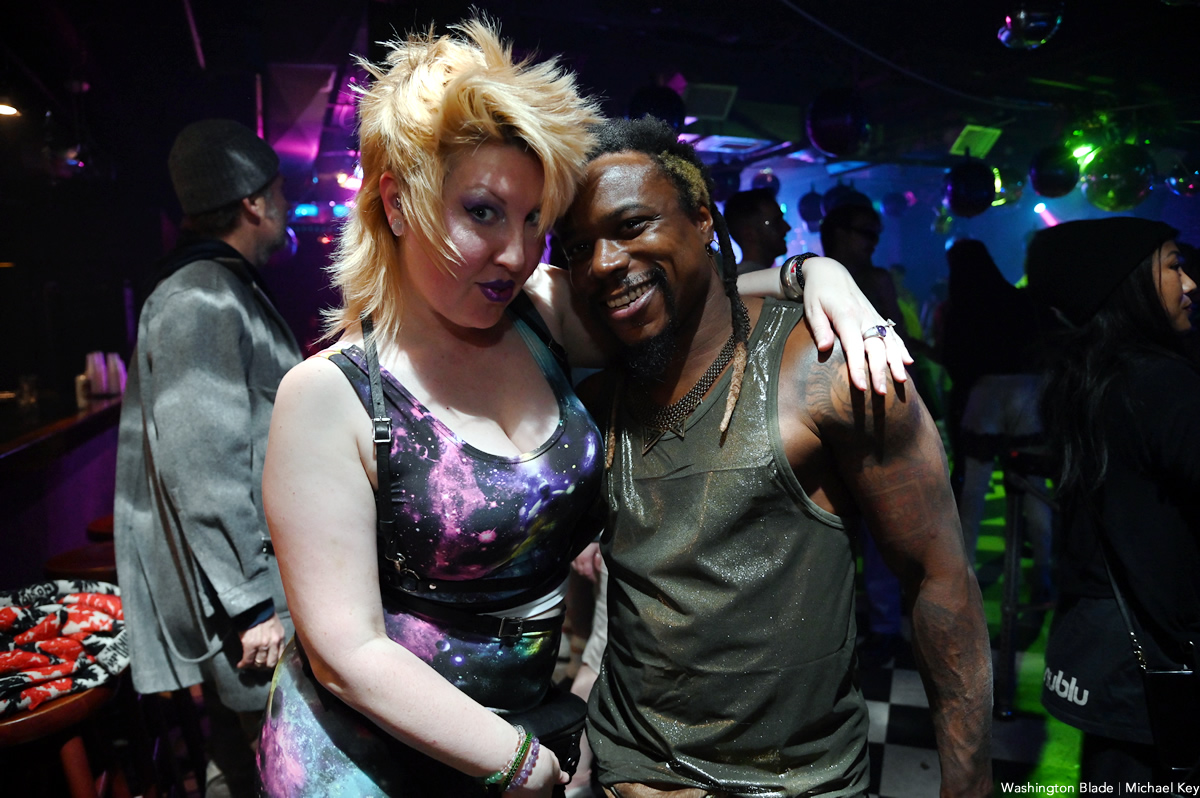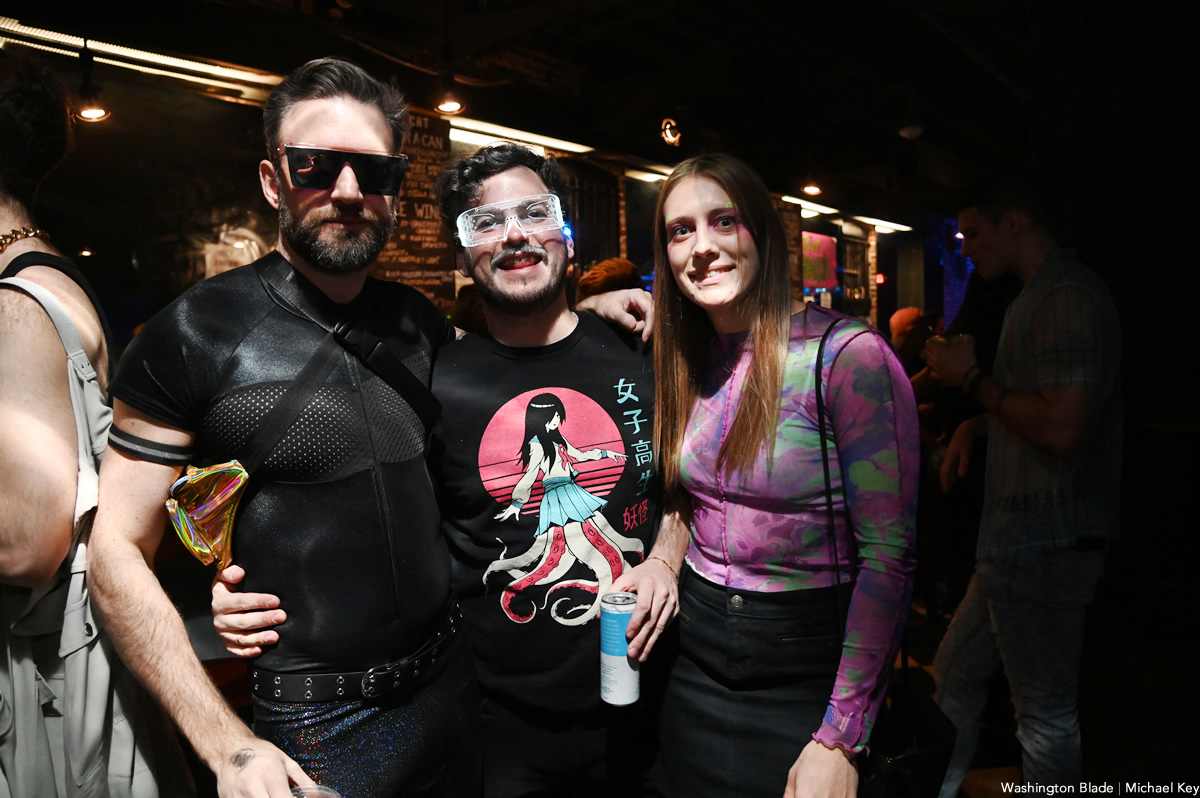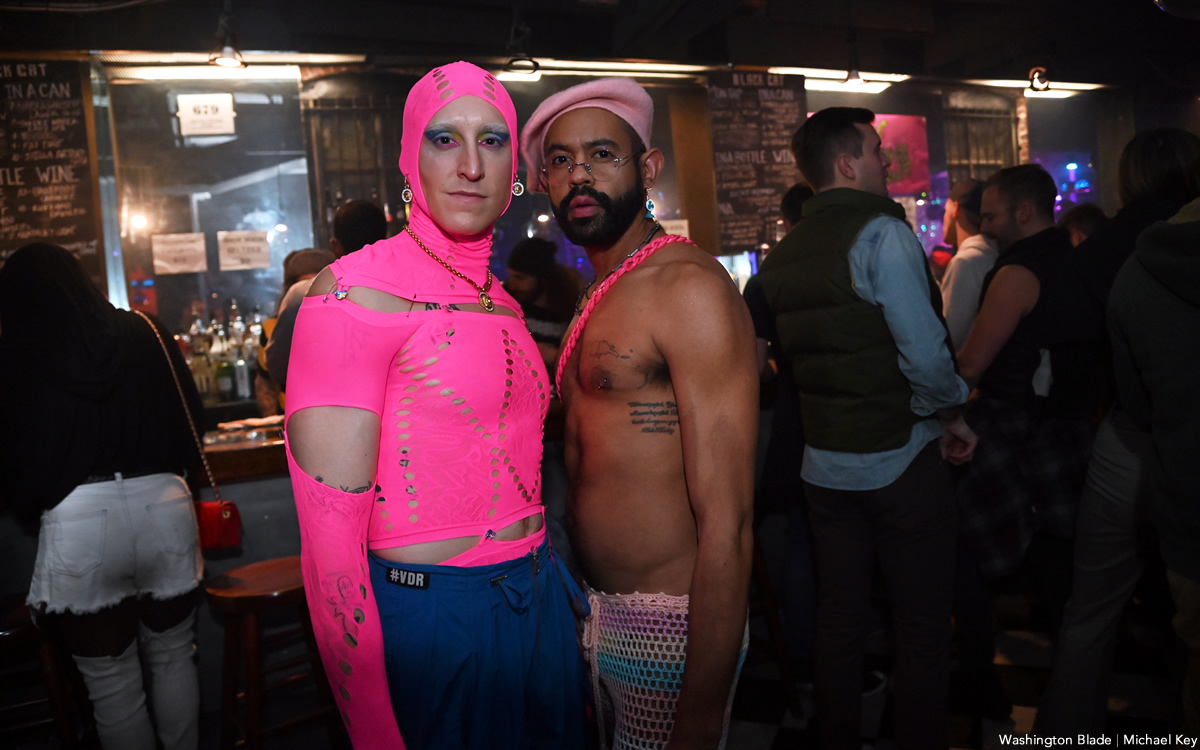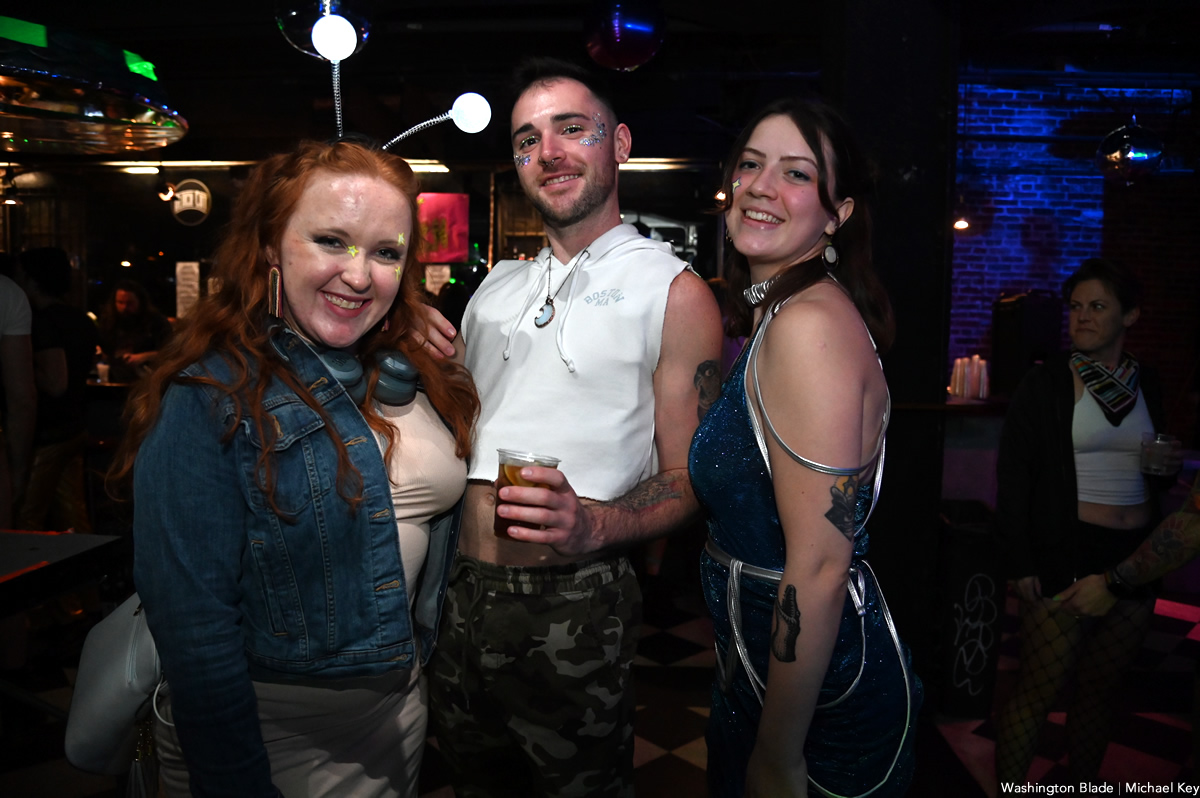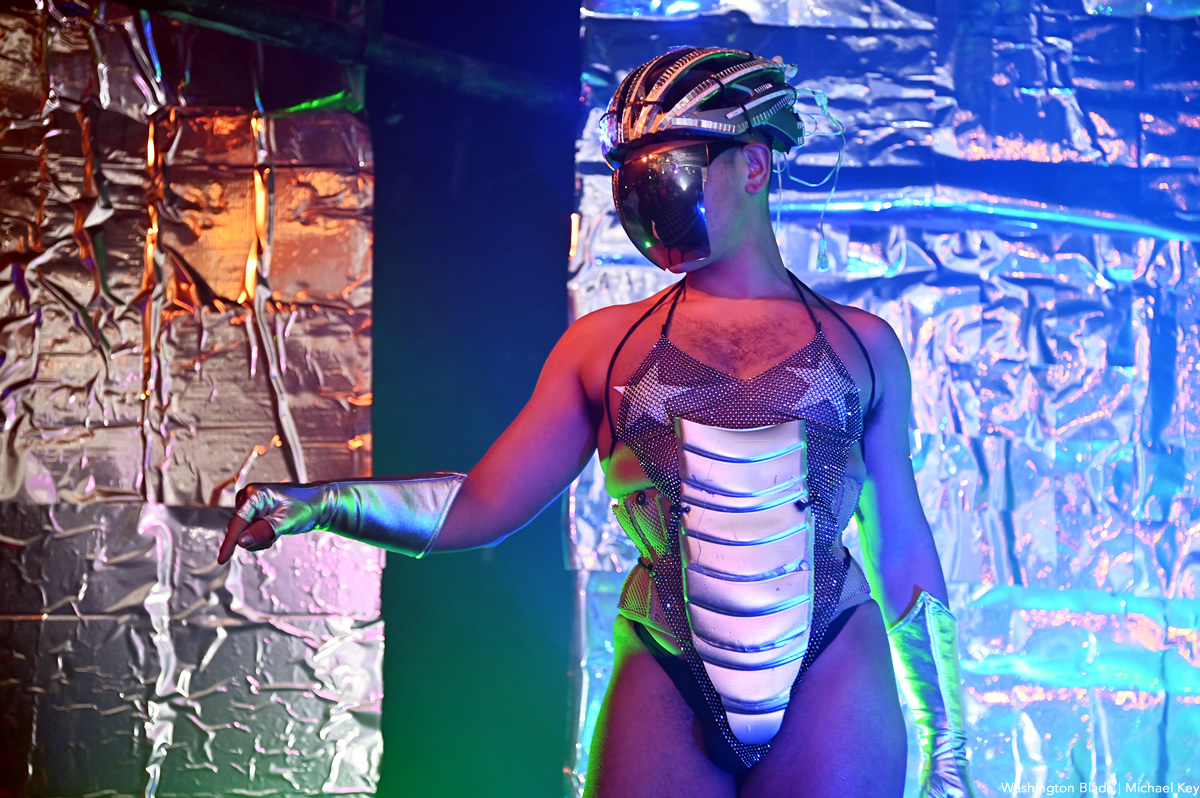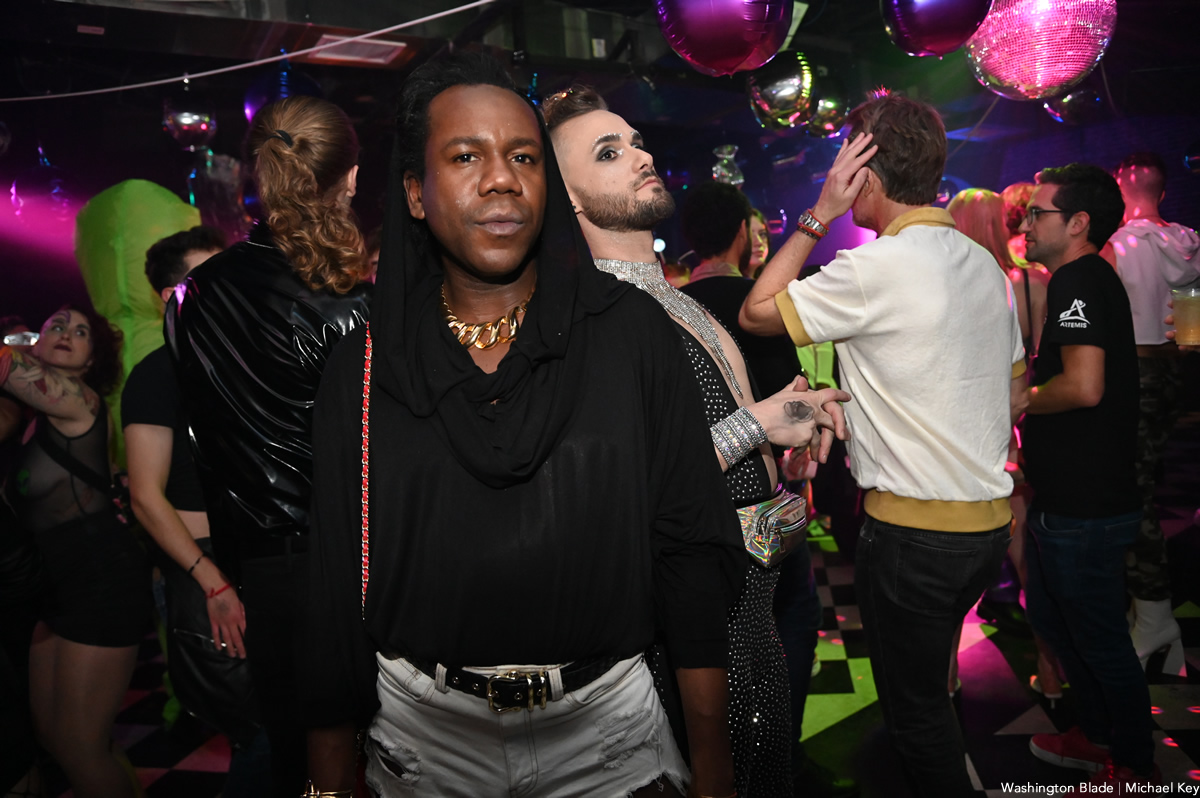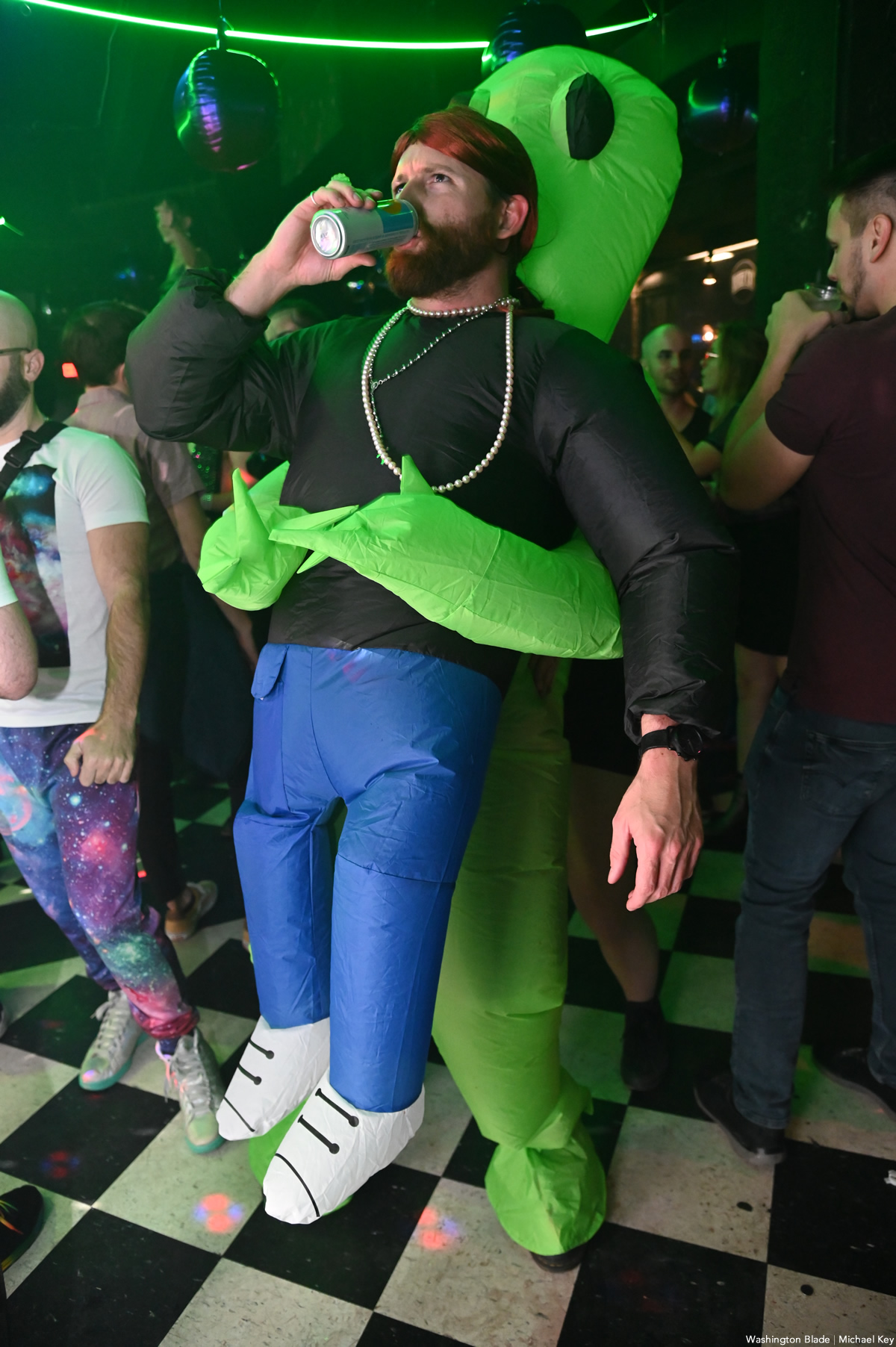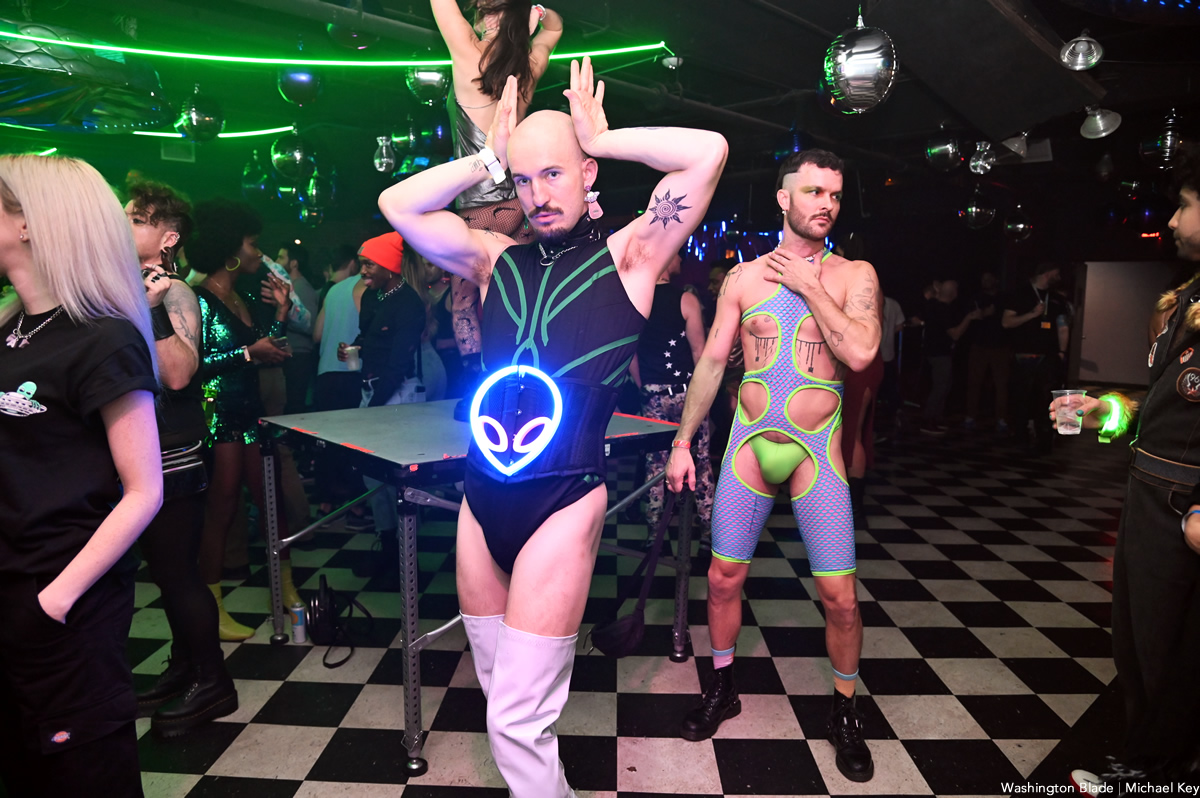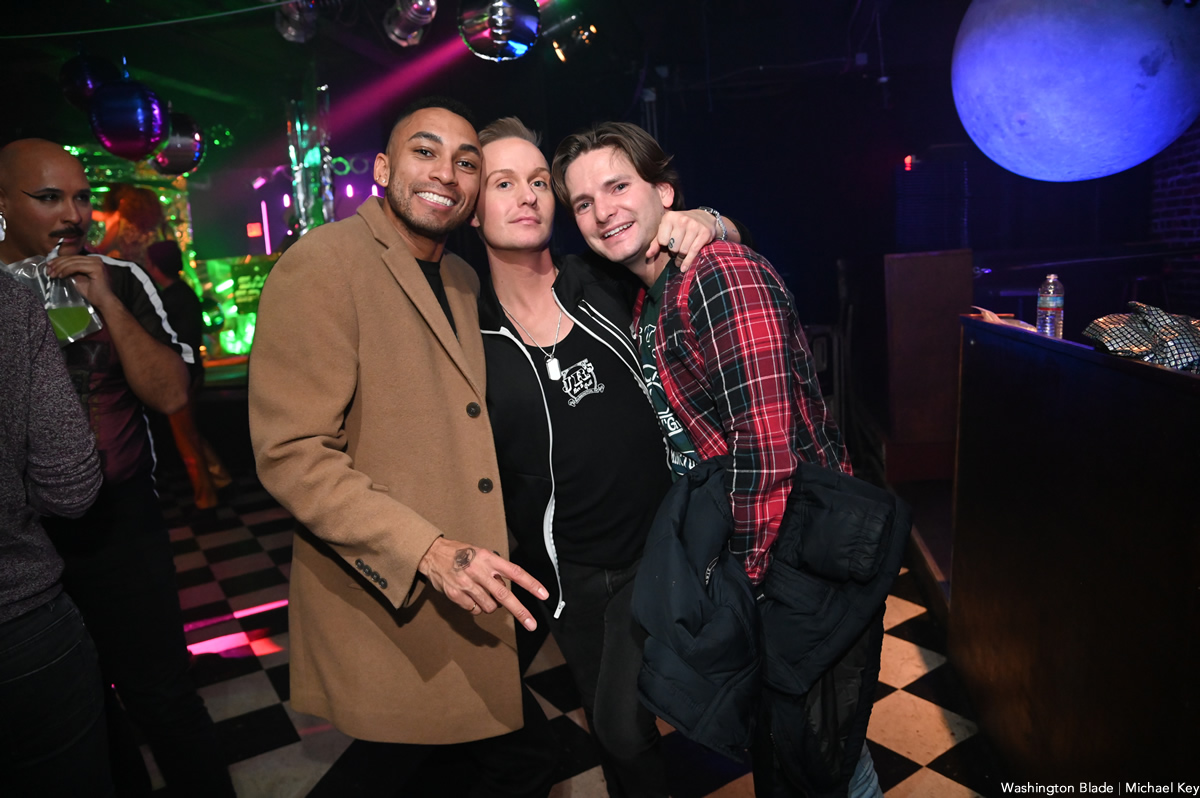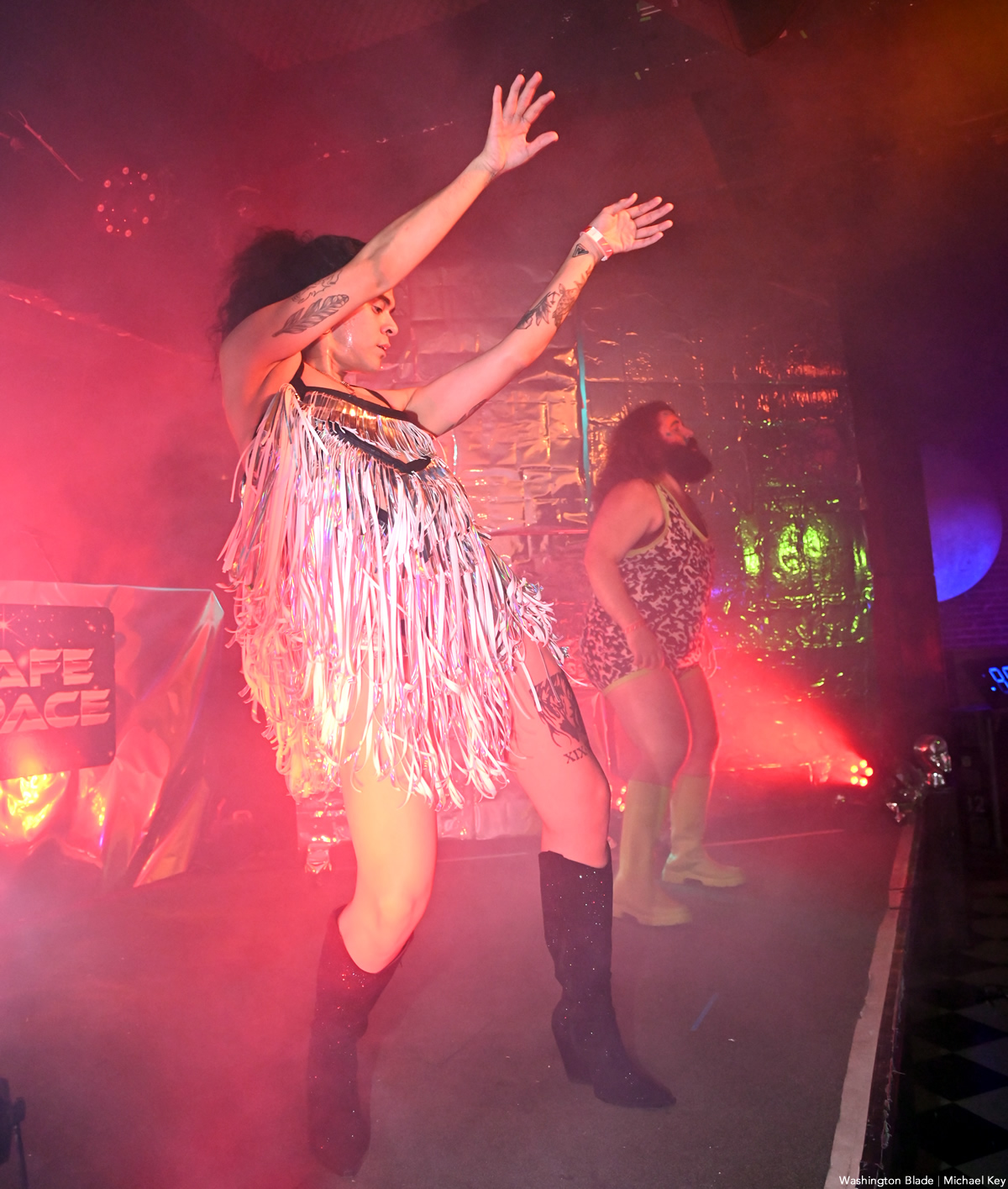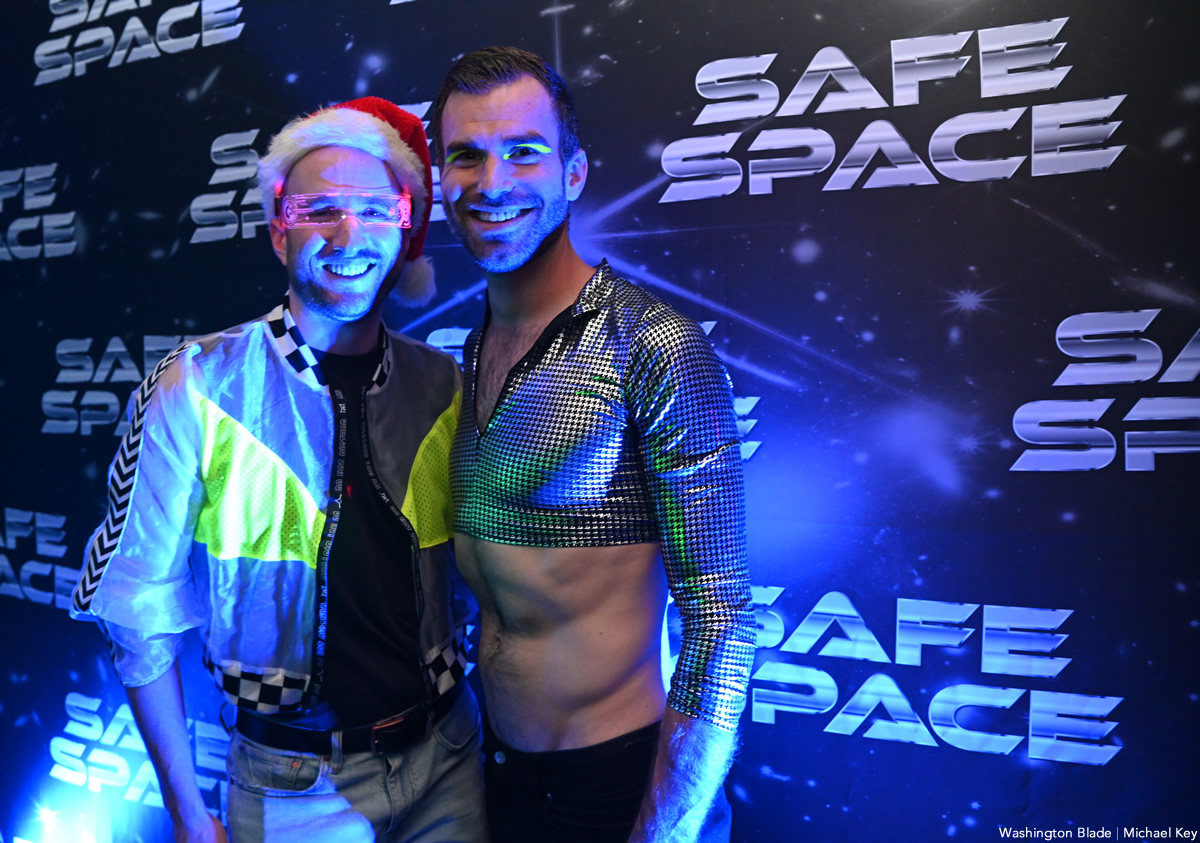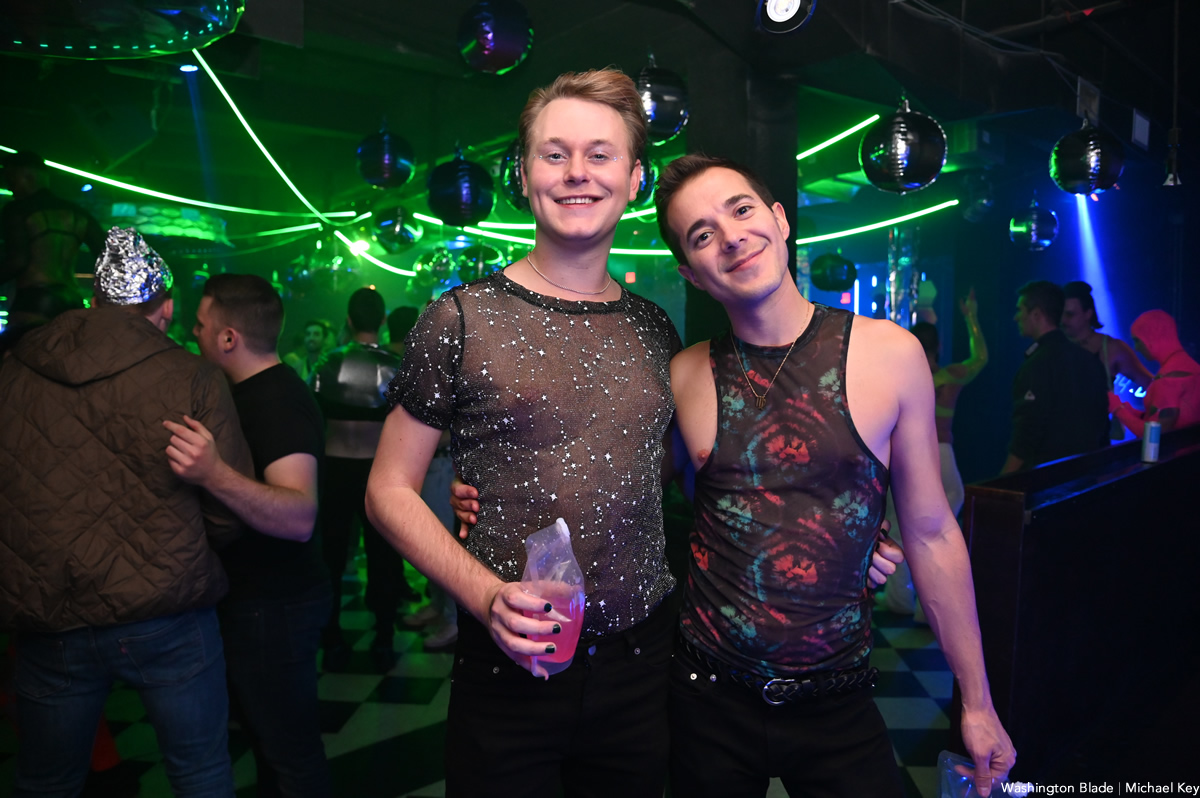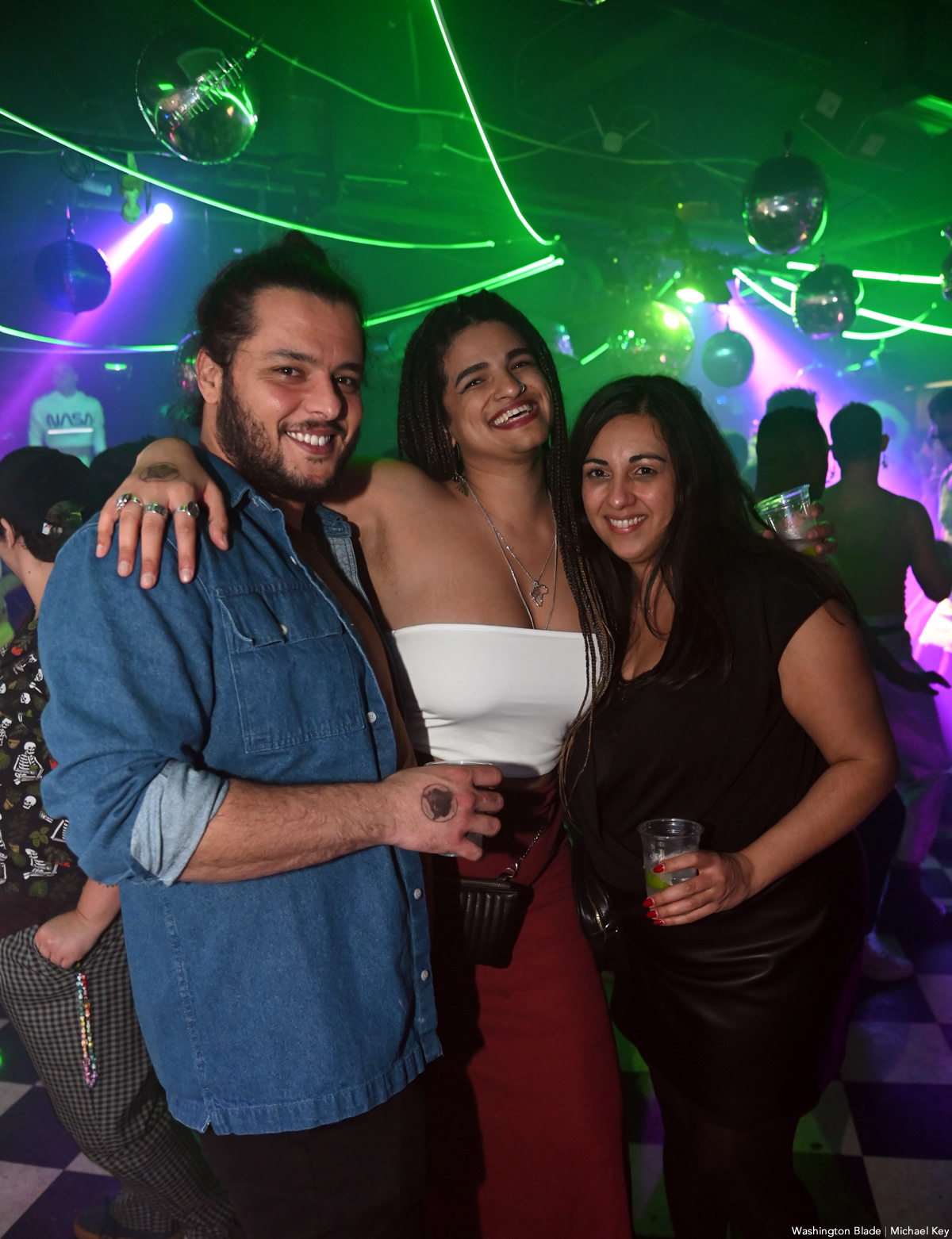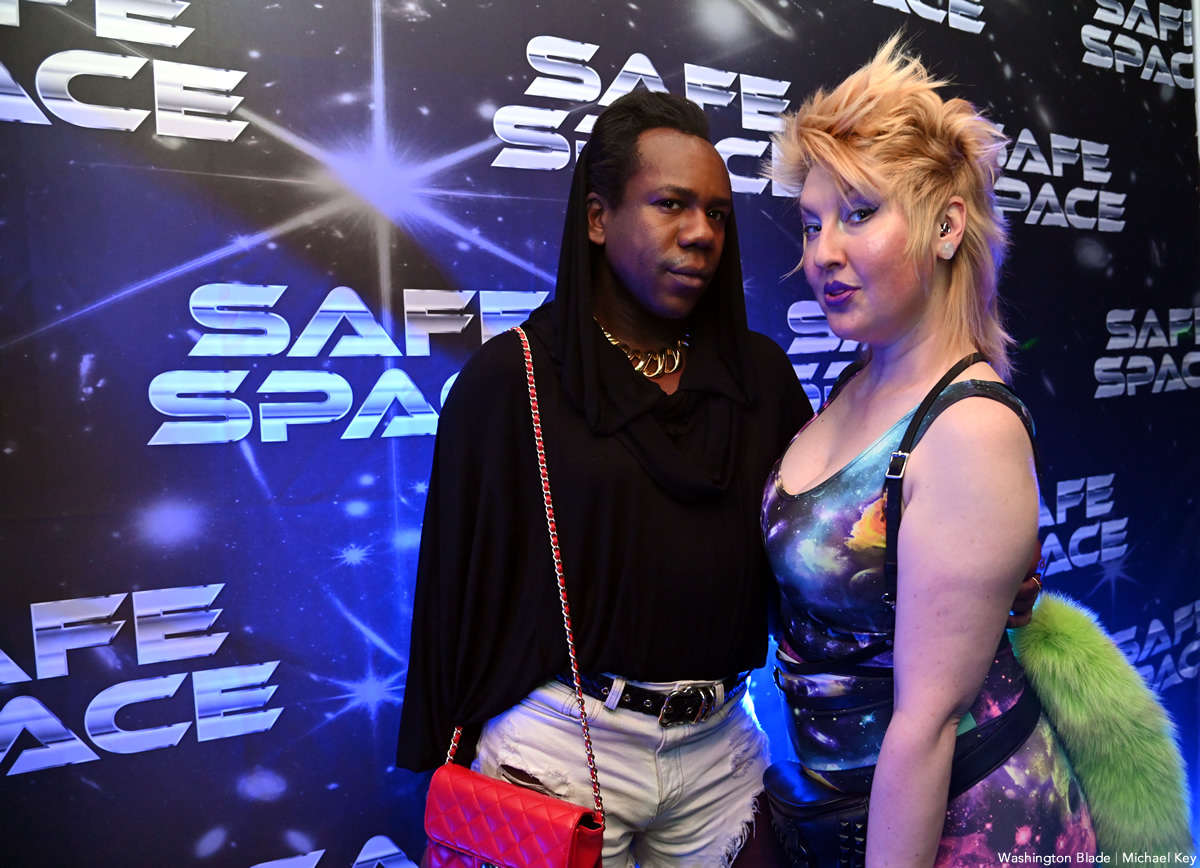 Covering the Safe Space party at @BlackCatDC for @WashBlade pic.twitter.com/uTVCvwve20

— Michael Patrick Key (@MichaelKeyWB) December 4, 2022
PHOTOS: Holiday Show
The Gay Men's Chorus of Washington perform annual concert at Lincoln Theatre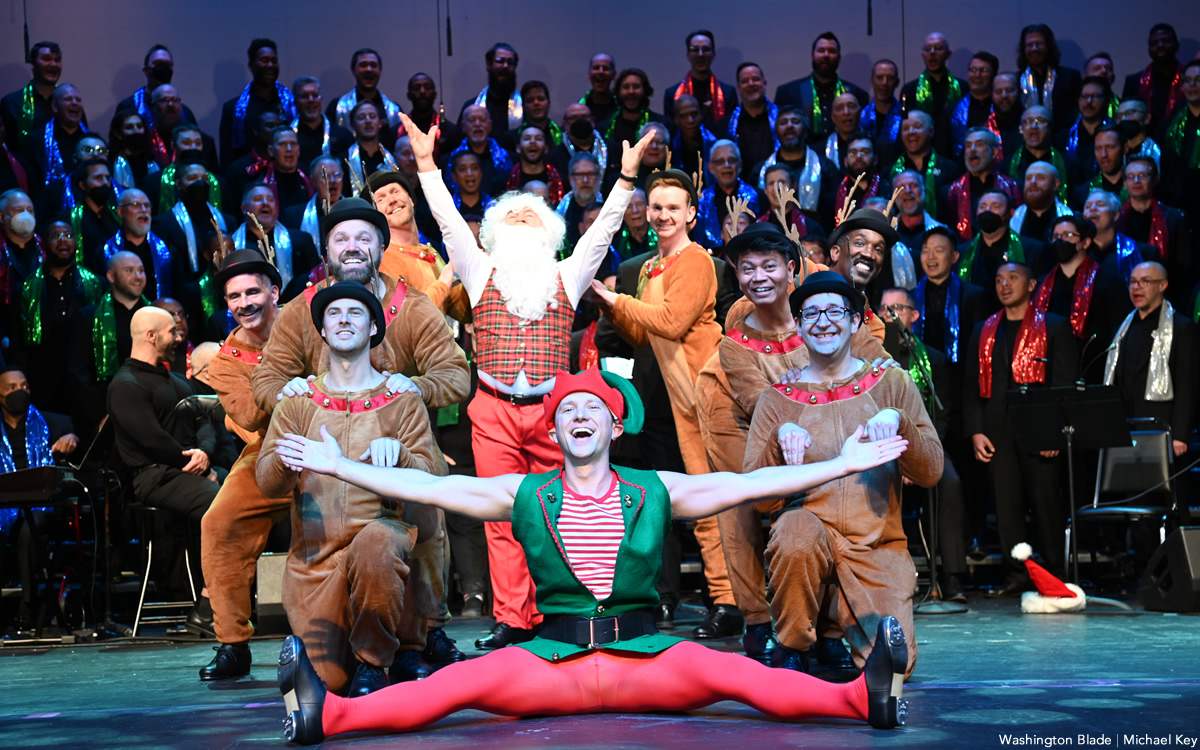 The Gay Men's Chorus of Washington and the GenOUT Youth Chorus performed "The Holiday Show" at a dress rehearsal on Friday, Dec. 2 at Lincoln Theatre. The Chorus has performances scheduled for Dec. 9 and 11. For tickets and showtimes, visit gmcw.org.
(Washington Blade photos by Michael Key)