Local news in brief
Home intruder gets 26 years for targeting male students & more
Home intruder gets 26 years for targeting male students
A 24-year-old Virginia man has been sentenced to 26 years in prison for a series of burglaries and assaults against male students living in Georgetown University's off-campus residences.
The sentence, handed down March 12, came after a D.C. Superior Court jury found Todd Thomas guilty of 11 offenses, including one count of fourth-degree sexual abuse under aggravating circumstances and two counts of simple assault.
The simple assault charges involved separate incidents in which police and prosecutors said one male student awoke to find Thomas massaging his shoulders and another awoke while Thomas was massaging his ankles. Police said the incidents occurred when the two male students were asleep in their living room in the same house on different days.
In another incident, Thomas allegedly entered a residence on the 1200 block of 33rd Street, N.W., and "sexually assaulted a victim who was sleeping in a bed in his second-floor bedroom," the U.S. Attorney's office said in a statement announcing the sentencing.
The U.S. Attorney's office said all of the offenses occurred between July 2007 and August 2008.
LOU CHIBBARO JR.
Lesbian & Gay Chorus to cease operations
The Lesbian & Gay Chorus of Washington is indefinitely suspending its performances and operations following a final concert on June 20.
"After 26 years as a grass-roots community chorus, [we] will be taking an indefinite break from rehearsing and performing," says a statement from the organization. "LGCW's concert on June 20, 2010, will be the chorus's last performance for the foreseeable future.
"Facing challenges from decreasing membership, revenue and resources, current members made the difficult decision to cease LGCW's traditional choral operations following the June concert.
"As a non-auditioned, consensus-based chorus, LGCW has changed the lives of countless people in the D.C. area and beyond," says the statement. "The chorus has been a reliable presence at social justice events around the metro area, including Capitol Pride, the March for Women's Lives, and the D.C. Vote Rally; raised thousands of dollars for a number of local and national charities; and was the first lesbian and gay chorus to produce a CD."
Paul Heins, the organization's music director, said the group will retain its structure, including its tax exempt status, in the event a new group of participants chooses to resume its activities.
"I think there will be a way to bring it back, but it will be different," he said. "I think some will say, 'OK, now that it's 2010, how can we rebrand it to meet today's needs and funding goals and membership' and all that."
The chorus's remaining three performances include the April 23-24 performances of "Just Married: The Musical" at Capitol Hill Arts Workshops; a June 12 preview performance Hillwood Museum & Gardens of the final concert; and the final concert, "The LGCW Farewell Concert: Our Love Song to You," on June 20 at Capitol Hill Presbyterian Church.
LOU CHIBBARO JR.
Gay chamber celebrates 20th year
The Capitol Area Gay & Lesbian Chamber of Commerce will recognize a "diverse group of local business and community leaders" as it celebrates its 20th anniversary April 9 at the Mandarin Oriental Hotel.
Among those to be honored is gay businessman David von Storch, who will receive the group's business excellence award. Von Storch opened the Capital City Brewing Company restaurant and Vida Fitness health spas.
Also receiving honors is Cathy Renna, who's set to receive the group's business leadership award for her role as managing partner of Renna Communications, a public relations firm. Thomas Sanchez will receive the emerging entrepreneur award for his work as a web strategist and founder of the web development and strategy firm Wamwaw LLC.
Jonathan Blumenthal, co-founder and president of Burgundy Crescent Volunteers, a 4,000-member local volunteer organization for LGBT-related causes, will received the volunteer of the year award.
Bob Summersgill, a longtime local LGBT rights and Democratic Party activist, will receive the community advocacy award. Also honored will be Wachovia, which will be recognized as corporate partner of the year for serving as a "longtime champion of the local LGBT community."
LOU CHIBBARO JR.
Protected: New Workforce Program Aims to Help Expand Economic Opportunity for the Trans Community
There is no excerpt because this is a protected post.
Optimism prevails among minority business owners: survey
Entrepreneurs faced a Goliath during pandemic and won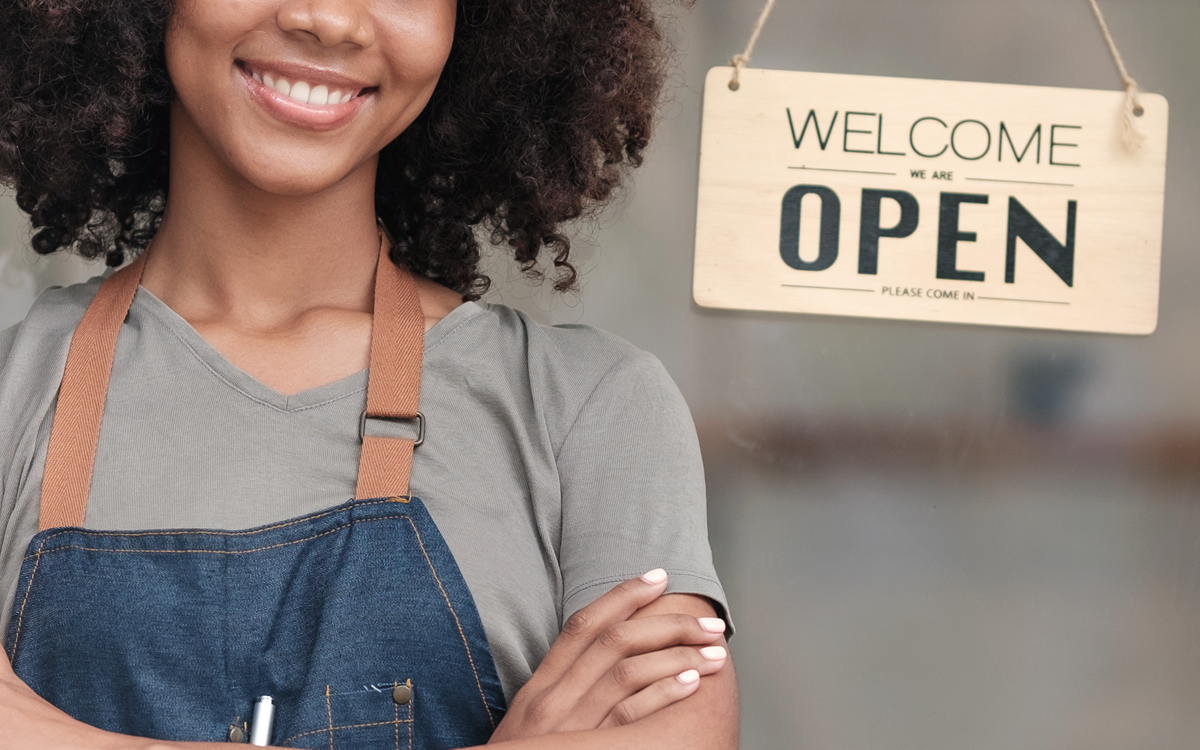 (StatePoint) — Even as minority business owners face new economic challenges, including supply chain disruptions and inflation, results from PNC's recent Economic Outlook survey show an impressive resiliency and positive mindset among these business leaders, according to Marshalyn Odneal, national sales executive for Minority Business at PNC Bank.
According to PNC's survey, more than two-thirds (68%) of minority business owners feel highly optimistic about the prospects of their own company in the next six months, compared to just 60% of non-minority-owned businesses.
While business owners as a whole remain cautious about the national economy, the gap between optimism among minority business owners for their own company versus the broader U.S. economy is 40 percentage points, significantly higher than the 31-point difference among non-minority owners.
"I have no doubt that minority business owners who were able to manage through the pandemic had to make unprecedented decisions related to staffing, business models and pricing. In doing so, they faced a Goliath – and won. It's unsurprising that their mindset about the future of their businesses, despite current economic challenges, is optimistic," Odneal said.
According to PNC's survey, 65% of Black- and Hispanic-owned business owners stated they have a business plan suited to the current direction of the economy, significantly more than non-minority owned businesses (55%). This highlights the importance of access to crucial resources for these business owners. The survey reinforces this point, showing that 86% of Black- and Hispanic-owned businesses interacted with or leveraged resources from the Small Business Association (SBA), a local chamber of commerce or a community economic development organization. Only 69% of non-minority business owners reported doing the same.
"The truth is that the unique financial challenges minority-owned businesses have long faced were amplified during the pandemic. As a result, more minority business owners are now seeking Minority Business Enterprise (MBE) certification, which is also an important and needed resource," Odneal said.
Businesses that become MBE-certified gain exclusive access to premium networking events, affordable consulting services and technology programs, among other benefits, according to the National Minority Supplier Development Council.
"Our survey revealed that 87% of Black-owned businesses are now MBE-certified, up from 69% last year. Three-quarters of Hispanic-owned business are MBE-certified, compared to 67% last year. Of MBE-certified businesses, 80% of Black- and 84% of Hispanic-owned businesses said that certification has been a helpful business development tool," Odneal said.
PNC has taken significant steps in doing more for minority-owned businesses and providing necessary resources to help them overcome roadblocks.
As a part of its Small Business organization, PNC's Minority Business Development Group's mission is to deliver solutions and resources that foster financial wellness for small businesses within diverse communities. They've been able to do this, in part, through the PNC-Certified Minority Business Advocate initiative, a voluntary advocacy program that helps PNC employees understand the challenges facing minority-owned business owners.
"If the optimism of these entrepreneurs is realized and the U.S. business landscape prospers further down the road, minority business supporters must continue to execute against their mission and accelerate their efforts. The outlook is bright, but we must continue to do our part to advocate for these entrepreneurs and help their communities thrive," Odneal said.
Tips to build a stable financial future for your family
Accumulate, preserve, and protect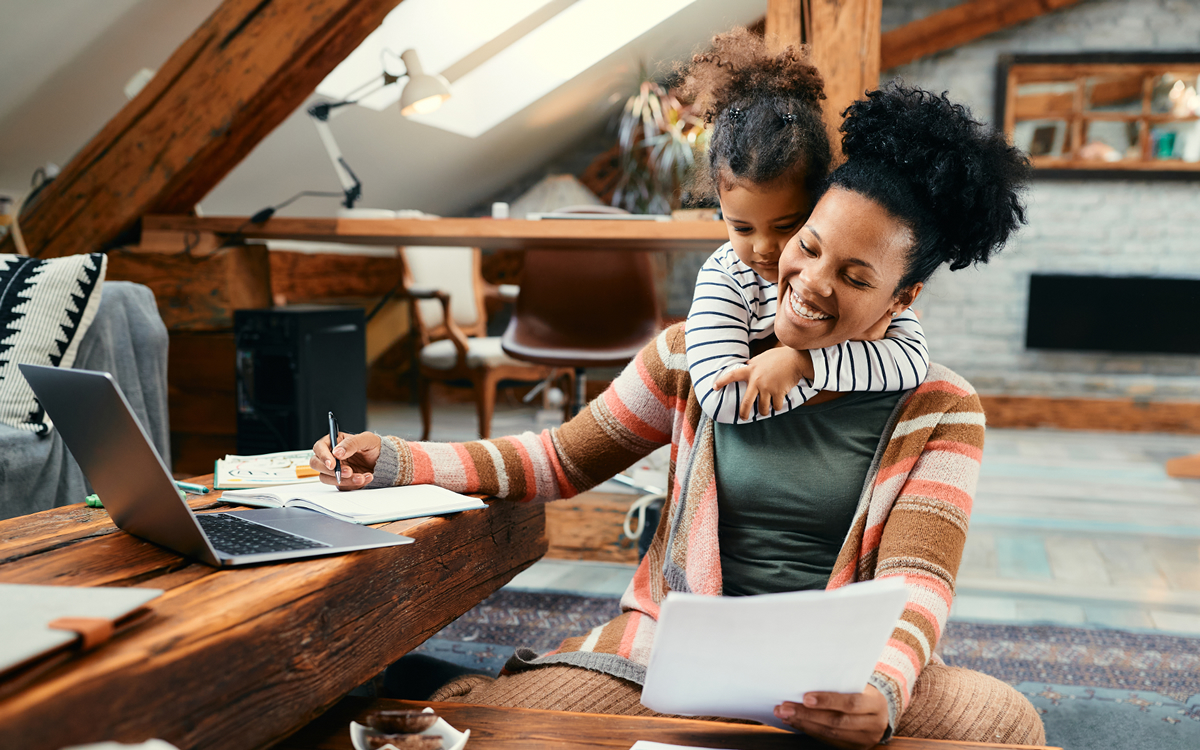 (StatePoint) — Building wealth is not as easy as it sounds. It can take time, discipline and a plan to keep those dollars protected. However, if done correctly, it can provide security for your family for years to come.
No matter where you are in your personal financial journey, there are steps you can take to help build a financially secure future. Although your approach should be personalized to your specific situation, Freddie Mac suggests building your plan on three main pillars: accumulate, preserve and protect what you've built.
Accumulate
The first, and one of the most challenging steps, is saving for your future while covering basic expenses. Establishing and working toward defined financial goals in the short-, medium- and long-term is a good place to start. Also, understanding your money mindset can help you identify opportunities to create healthier spending and saving habits.
Over time, it's important for you to position yourself to take advantage of opportunities to raise your income. Consider discussing a raise with your current employer, taking a job opportunity with higher pay or starting a side business to supplement your income. You should also begin to build an emergency fund, which will better position you to weather unexpected financial emergencies. In general, you should save enough in this fund to cover three to six months of your typical monthly expenses.
In addition, if you are financially prepared for it, purchasing a home can help you build wealth in ways that renting cannot.
Preserve
Once you've begun to accumulate wealth, the next step is preserving it. You can accomplish this by protecting and growing your money over time.
Managing your debts and expenses is paramount. Pay down debts in high-interest accounts and prioritize other expenses that require immediate attention.
Your credit score is a critical part of this equation, and the time to improve it is right now. A strong credit score can help you receive a better interest rate and loan terms when working with lenders, as well as provide a host of other long-term benefits.
Protect
Lastly, you should have a plan in place to eventually transfer the wealth you've built to family and loved ones.
CNBC reports that an estimated $68 trillion will be passed down from the baby boomer generation between 2019 and 2044. Having an estate plan can give you peace of mind that your assets will be allocated according to your wishes when the time comes.
In the meantime, you should also protect your assets from the unexpected. In addition to taking steps to safeguard your property from natural disasters, you should invest in a comprehensive renter or homeowner insurance policy. And always be mindful of the wide variety of scammers and hackers looking to access your resources.
Education has power. As you begin your journey, you can build your financial savviness with Freddie Mac CreditSmart Essentials, a suite of free education tools and information covering topics like how to buy a home or car, how to improve credit and how to build wealth. To learn more, visit creditsmart.freddiemac.com.
Building wealth doesn't happen overnight. With consistency and commitment, and the right knowledge and mindset, you can create a stable future for you and your loved ones.