Will arrests at White House usher new era of activism?
Gay soldier becomes face of civil disobedience
A gay solider who handcuffed himself to the White House fence last week in protest of "Don't Ask, Don't Tell" has emerged as a national figure who is challenging LGBT rights groups to take a more militant posture in the fight for anti-discrimination bills stalled in Congress.
Lt. Dan Choi, a West Point graduate and Arabic linguist who served as an infantry officer in Iraq, was one of three protesters arrested outside the White House on March 18. Many people see the action as a challenge to gay groups aligned with the Obama administration and Democratic Party leaders in Congress.
"I want to explain why these actions are exactly what we need to be doing as American citizens," Choi told DC Agenda upon his release from jail March 19. "When there's a time when our leaders are unable, unwilling to do the right thing, somebody has to step up to the responsibility."
His arrest — and comments in a Newsweek interview this week criticizing gay rights leaders for being too closely aligned with the Washington political establishment — comes at a time when some activists and donors are complaining that President Obama and Democratic leaders in Congress have not pushed hard enough to advance several LGBT rights bills, including the repeal of "Don't Ask, Don't Tell."
Choi, who is in the process of being discharged from the Army under "Don't Ask, Don't Tell," was joined in the White House protest by Jim Pietrangelo, a former Army captain discharged in 2004 for being gay, and Robin McGehee, co-founder of the new LGBT direct action group GetEqual.org.
Pietrangelo also handcuffed himself to the fence while McGehee assisted the two. Police charged all three with refusing to obey a lawful order to disperse, a misdemeanor that carries a maximum penalty of a $1,000 fine.
McGehee agreed to pay a $35 fine to end the case against her in a process known as post and forfeit. But Choi and Pietrangelo pleaded not guilty at an arraignment the following day in D.C. Superior Court after being held overnight in jail. A judge set an April 26 trial date for the two.
Shortly after U.S. Park Police officers arrested Choi and Pietrangelo and uniformed Secret Service officers arrested McGehee, four other protesters affiliated with GetEqual.org were arrested by U.S. Capitol police for staging a sit-in at the Capitol Hill office of House Speaker Nancy Pelosi (D-Calif.).
Other people were arrested around the same time in Pelosi's district office in San Francisco. The Washington and San Francisco protesters said they were targeting Pelosi for not moving fast enough to schedule a House vote on the Employment Non-Discrimination Act, or ENDA. The long-stalled legislation calls for banning employment discrimination on the basis of sexual orientation and gender identity.
"We had three simultaneous actions happening at the same time on the same day — with the simple demand that we wanted "Don't Ask, Don't Tell" repealed immediately and ENDA to be brought to the floor immediately," McGehee said.
"And we'll be back in April," said McGehee, who lives in Fresno, Calif. "I can't tell you what we're going to do, but we'll be back."
Asked if future actions would involve LGBT protesters getting arrested, McGehee said, "Yes, absolutely."
"Some of these will include non-violent civil disobedience that will lead to arrests and some of them will be moments that you're going to highlight injustice through a creative action idea that doesn't include an arrest," she said.
"But what we're trying to do is create the lunch-counter moment that highlights the injustice and gives the visual imagery that shows we really are in a civil rights battle," she said.
McGehee said the "lunch-counter moment" was a reference to the famous sit-ins staged by blacks at segregated restaurants and lunch counters in the South during the late the 1950s and early 1960s, when civil rights activists were arrested and jailed.
The non-violent civil disobedience actions organized then by Martin Luther King Jr. and his supporters have been credited with laying the groundwork for Congress to pass the 1964 Civil Rights Act. The act ended segregation by banning discrimination based on race and color in employment, housing and public accommodations.
Gay activists have engaged in civil disobedience actions since the Stonewall riots in New York City ushered in the modern gay rights movement in 1969. Gay and AIDS activists involved with the AIDS protest groups ACT UP engaged in widely publicized civil disobedience actions in the 1980s to challenge inaction on the part of the government to fighting AIDS.
But since the early 1990s, when President Bill Clinton emerged as the first U.S. president to openly support gay rights and gay-supportive Democrats won control of Congress, most of the nation's LGBT groups chose a path of more traditional lobbying and electioneering to build support for gay rights causes.
McGehee's reference to the arrest actions by black civil rights activists in the South, where police often treated arrested demonstrators harshly, paralleled Choi's arrest outside the White House.
According to D.C. gay Democratic activist Paul Yandura, who has served as a spokesperson for Choi and Pietrangelo, Choi recounted a harrowing encounter with a police officer at the city's Central Cellblock, where the two were taken after their arrest.
Yandura noted that Choi and Pietrangelo wore their military uniforms to the protest and remained dressed in their uniforms during their overnight stay at the cellblock. He said Choi told him an officer at the cellblock ordered him to stand before him at attention and "violently" ripped several cloth insignias, including an American flag insignia, from Choi's uniform.
One by one, the officer ripped off the flag insignia, cloth stripes indicating Choi's rank and a cloth U.S. Army insignia, so as "to humiliate him," Yandura said.
Shortly after being asked about the incident by DC Agenda, Assistant D.C. Police Chief Diane Groomes said she looked into the matter and confirmed that a Park Police officer removed the insignias from both Choi and Pietrangelo's uniforms at a Park Police holding facility.
She said the incident occurred before the two men were taken to the Central Cellblock, which is operated by D.C. police.
"[D.C. police] were not involved in said matter," Groomes told DC Agenda in an e-mail. She said Park Police Lt. Phil Beck confirmed to her that an officer with the Park Police removed the two gay men's uniform insignias, but she did not know why.
A Park Police spokesperson could not immediately be reached for comment.
Choi challenges HRC
Choi appeared to take a swipe at established LGBT rights groups, including the Human Rights Campaign, in an interview this week with Newsweek, which raised eyebrows among some activists.
"Within the gay community, so many leaders want acceptance from polite society," he said in the interview. "I think there's been a betrayal of what is down inside of us in order to achieve what looks popular, what look enviable.
"The movement seems to be centered around how to become an elite," he said. "I would say to them: You do not represent us if all you are looking for is a ladder in to elite society."
He also told Newsweek he believes a "deep schism" exists within the LGBT rights movement, with many gay and transgender youth becoming alienated from the more establishment-oriented groups.
Choi's own plans for the White House protest last week were announced about a half hour before it began during a noon rally in Freedom Plaza that HRC organized jointly with comedienne Kathy Griffin in support of efforts to repeal "Don't Ask, Don't Tell."
Choi was not a scheduled speaker at the rally. In a statement, HRC spokesperson Trevor Thomas said Choi first asked HRC President Joe Solmonese if the soldier could have a speaking role at the event.
"Joe explained that it wasn't his sole decision to make on the spot given that there was already an established program that included Kathy Griffin, other organizations and veterans," Thomas said.
But Thomas and others familiar with the rally said Griffin later invited Choi to speak during her allotted time period on the rally stage.
Once on stage, Choi urged rally attendees to march with him to the White House to send a message to "repeal 'Don't Ask, Don't Tell' — not next year, not tomorrow, but now. Now is the time."
He made no mention of his plans to handcuff himself to the White House fence, saying only, "I'm going to the White House right now. I want you all to take out your cell phones and any recording devices and document this moment right now as we together make history."
He then turned to Griffin and Solmonese and asked if they would join him in a march to the White House. Griffin said, "Of course," and Solmonese gave him a thumbs-up signal. But the two later said that they chose to remain at the rally to continue to push for lobbying efforts to repeal "Don't Ask, Don't Tell."
About 200 people followed Choi and Pietrangelo for the four-block walk from Freedom Plaza to the White House. HRC said more than 1,000 people attended the Freedom Plaza rally.
Phil Attey, a gay D.C. activist and volunteer coordinator for the Obama for president campaign was among those who attended the Freedom Plaza rally. He expressed distaste over Choi's march to the White House, calling it "politically unsophisticated beyond belief."
"It's a shame that our community needs to be educated about the political process and they don't get it," he said. "They don't understand that Congress needs to be moved on this issue and that people across the country have the power to do that. And if they're going to get them to yell and scream at the president, we're going to fail, we're going to lose."
But Choi and McGehee said later that Obama isn't pushing hard enough to prod Congress to repeal "Don't Ask, Don't Tell." The two said their arrest action was aimed, in part, at pushing the president into including language to repeal "Don't Ask, Don't Tell" in his 2010 Department of Defense authorization bill, which could enable the repeal to take place this year.
While saying he has great respect for Griffin, a popular comedienne with a large gay following, Choi said he questioned HRC's decision to team up with a comedienne for a rally addressing discrimination against gays in the military.
"'Don't Ask, Don't Tell' is not a laughing matter," he said in the Newsweek interview.
HRC says differing
tactics no 'schism'
Solmonese and two local activists involved in lobbying for D.C.'s same-sex marriage law took exception to some of Choi's comments.
"Any healthy and diverse social movement will have a diversity of voices and opinions," Solmonese told DC Agenda. "Individuals and groups will take different approaches based on their ideology, life experience and other sincerely and deeply held beliefs about the political process. This is not indicative of a schism, but rather a sign of vibrant engagement."
And D.C. gay activist Bob Summersgill, who coordinated strategy for lobbying the City Council for approval of a same-sex marriage law, called Choi's criticism of HRC off base.
"Direct action is a very good tactic," he said. "But it's most effective when you do it in conjunction with standard lobbying. This past week, Dan Choi had a dual message to pass ENDA and repeal "Don't Ask, Don't Tell," but also to attack HRC at the same time."
Summersgill disputed Choi's assertion that national lobbying groups like HRC are more interested in seeking an elitist status than in passing laws.
"HRC is a federal lobbying organization," he said. "To pass laws, you have to talk to and build relationships with members of Congress."
Jose Zuniga, who was among the first to challenge "Don't Ask, Don't Tell" in 1993 as a sergeant in the Army, noted that civil disobedience has an important place in civil rights endeavors, including in the LGBT community.
"I respect Dan Choi's passion and, although I wish he had not engaged in civil disobedience while dressed in an Army uniform, I personally understand, as someone who was discharged from the U.S. Army … because I am a gay man, the frustration he and our community rightly feel," Zuniga said.
Like Summersgill and Solmonese, Zuniga said civil disobedience should be carefully coordinated with legislative advocacy efforts.
Veterans can now identify as transgender, nonbinary on their VA medical records
About 80 percent of trans veterans have encountered a hurtful or rejecting experience in the military because of their gender identity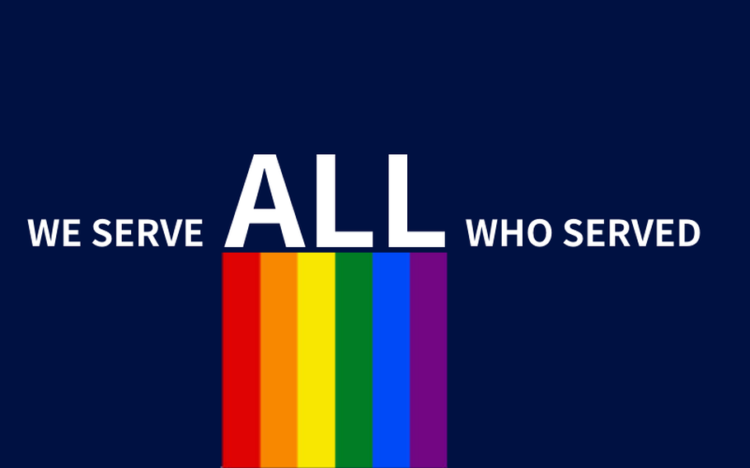 Veterans Affairs Secretary Denis McDonough announced Wednesday that his department added the options of transgender male, transgender female, nonbinary and other, when veterans select their gender, in medical records and healthcare documentation.
"All veterans, all people, have a basic right to be identified as they define themselves," VA Secretary Denis McDonough said in a statement. "This is essential for their general well-being and overall health. Knowing the gender identity of transgender and gender-diverse veterans helps us better serve them."
The statement also noted that the change allows health-care providers to better understand and meet the medical needs of their patients. The information also could help providers identify any stigma or discrimination that a veteran has faced that might be affecting their health.
McDonough speaking at a Pride Month event last June at the Orlando VA Healthcare System, emphasized his support for Trans and LGBQ+ vets.
McDonough said that he pledged to overcome a "dark history" of discrimination and take steps to expand access to care for transgender veterans.
With this commitment McDonough said he seeks to allow "transgender vets to go through the full gender confirmation process with VA by their side," McDonough said. "We're making these changes not only because they are the right thing to do, but because they can save lives," he added.
In a survey of transgender veterans and transgender active-duty service members, transgender veterans reported several mental health diagnoses, including depression (65%), anxiety (41%), PTSD (31%), and substance abuse (16%). In a study examining VHA patient records from 2000 to 2011 (before the 2011 VHA directive), the rate of suicide-related events among veterans with a gender identity disorder (GID) diagnoses was found to be 20 times higher than that of the general VHA patient population.
McDonough acknowledged the VA research pointing out that in addition to psychological distress, trans veterans also may experience prejudice and stigma. About 80 percent of trans veterans have encountered a hurtful or rejecting experience in the military because of their gender identity.
"LGBTQ+ veterans experience mental illness and suicidal thoughts at far higher rates than those outside their community," McDonough said. "But they are significantly less likely to seek routine care, largely because they fear discrimination.
"At VA, we're doing everything in our power to show veterans of all sexual orientations and gender identities that they can talk openly, honestly and comfortably with their health care providers about any issues they may be experiencing," he added.
All VA facilities have had a local LGBTQ Veteran Care Coordinator responsible for helping those veterans connect to available services since 2016.
"We're making these changes not only because they are the right thing to do but because they can save lives," McDonough said. He added that the VA would also change the name of the Veterans Health Administration's LGBT health program to the LGBTQ+ Health Program to reflect greater inclusiveness.
Much of the push for better access to healthcare and for recognition of the trans community is a result of the polices of President Joe Biden, who reversed the ban on Trans military enacted under former President Trump, expanding protections for transgender students and revived anti-bias safeguards in health care for transgender Americans.
Prominent LGBTQ+ activist found dead in Florida landfill
Diaz-Johnston was the brother of former Miami mayor and Florida Democratic Party Chair Manny Diaz & he led the fight for marriage equality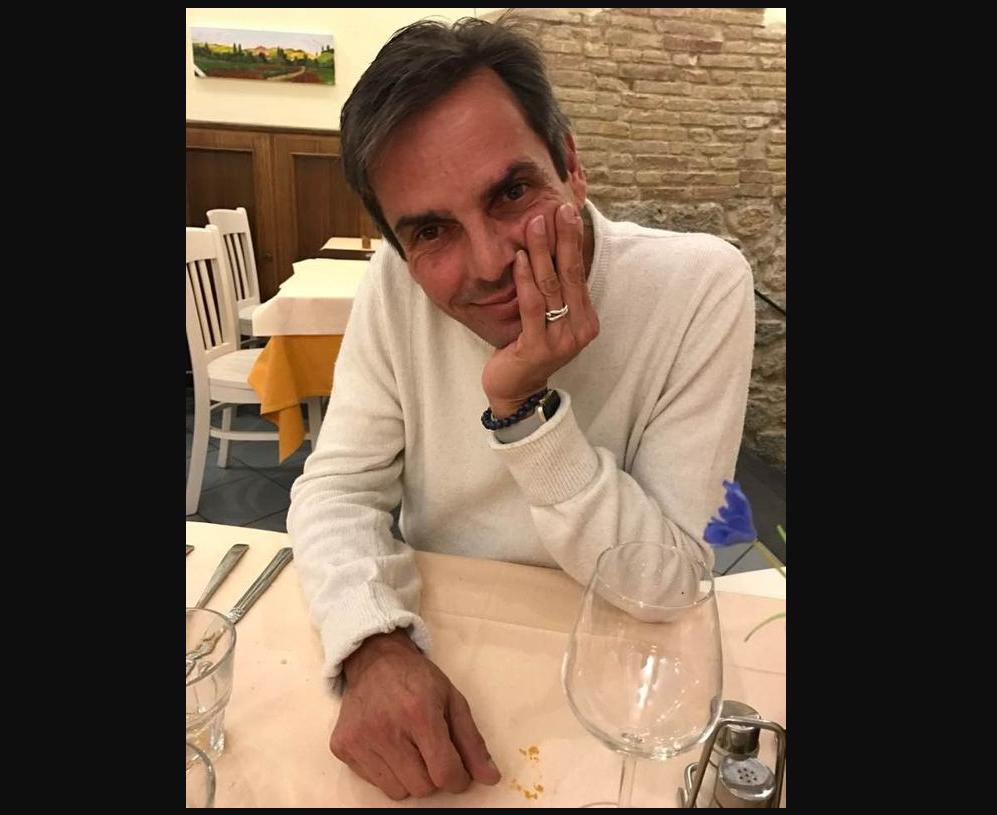 Police in Florida's capital city confirmed that the body of Jorge Diaz-Johnston, 54, who had been reported missing was found in a Jackson County landfill Saturday morning.
Diaz-Johnston was last seen alive Jan. 3 in Tallahassee, more than an hour from where his body was found, according to a missing person notice released by police. Detectives are investigating his death as a homicide, a police spokesperson said.
Diaz-Johnston, was the brother of former Miami mayor and Florida Democratic Party Chair Manny Diaz. As an LGBTQ advocate he led the fight for marriage equality, he and his husband were plaintiffs in an historic 2014 lawsuit that led to the legalization of same-sex marriage in Miami-Dade County.
. I am also so very grateful to the Tallahassee Police Department- with the support of Mayor Daley and City Manager Reed- who have worked tirelessly to locate and investigate the circumstances surrounding my brother's disappearance.

— Manny Diaz (@Manny_A_Diaz) January 13, 2022
ABC News reported at the time that a South Florida circuit court judge sided with Diaz-Johnston and five couples suing the Miami-Dade County Clerk's Office for refusing to issue marriage licenses to same-sex couples. Florida dropped its ban on same-sex marriage in 2015.
His husband wrote in a poignant Facebook post; "There are just no words for the loss of my beloved husband Jorge Isaias Diaz-Johnston. I can't stop crying as I try and write this. But he meant so much to all of you as he did to me. So I am fighting through the tears to share with you our loss of him."
"We are heartbroken to learn of the death of Jorge. He and his husband Don were two of the brave plaintiffs who took on Florida's anti-gay marriage ban and helped win marriage equality for all Floridians," Equality Florida said adding, "Our deepest condolences to Don and Jorge's extended family."
Detectives urge anyone who may have information to call 850-891-4200, or make an anonymous tip to Big Bend Crime Stoppers at 850-574-TIPS.
We are heartbroken to learn of the death of Jorge. He and his husband Don were two of the brave plaintiffs who took on Florida's anti-gay marriage ban and helped win marriage equality for all Floridians. Our deepest condolences to Don and Jorge's extended family. https://t.co/3keH43xpD9

— Equality Florida (@equalityfl) January 13, 2022
Bill prohibiting 'gay panic defense' clears New Hampshire House
New Hampshire could soon join over a dozen other states which ban the use of 'gay panic' as a defense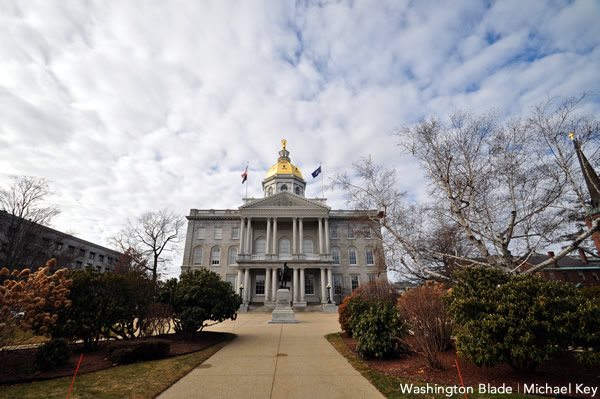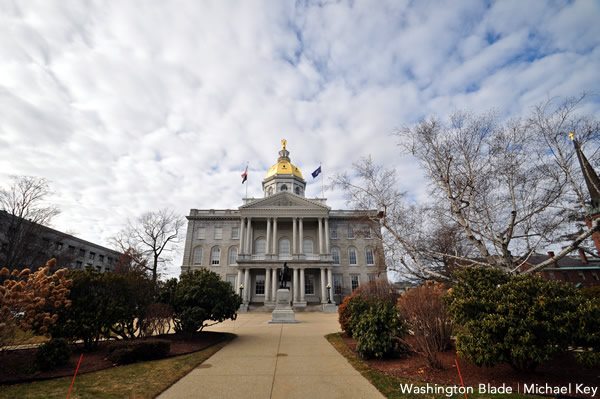 Legislation prohibiting defendants accused of manslaughter from using the victim's gender, gender identity or sexual orientation as a defense, which had died in committee during the 2021 regular session of the New Hampshire House of Representatives, was reintroduced this session and passed with a 223-118 vote last week.
House Bill 238, stirred up controversary from opponents who claimed that state statues already covered murder and manslaughter. During a Criminal Justice committee hearing last Spring, Rep. Dick Marston, a Manchester Republican, voiced opposition, saying that the laws already cover murder and manslaughter and that "there's no way in heck that you're going to be able to say 'Well because he or she was some deviant sexuality that I'm not–'"
Marston was cut off by committee chairman Daryl Abbas, a Salem Republican, who gaveled him down and rebuked him for the derogatory language the Concord-Monitor reported.
Later, the committee Republicans blocked an effort to move the bill out of committee alleging it needed more work and was not necessary because a jury could already strike down a similar attempted defense. The bill was then stalled in the committee, effectively killing it from being pushed further in last year's session.
As the measure now heads to the state Senate, New Hampshire could soon join over a dozen other states which ban the use of the 'gay panic' as a defense.