Social agenda for April 2
Friday, April 2
RAW returns to the Green Lantern, 1335 Green Court N.W., from 10 p.m.-3 a.m. RAW is inspired by gay parties of the early 80s, filled with fog, strobe lights and throbbing music, along with go-go boys. The hosts for the evening are Karl Marks and resident DJs, Shea and Bil. DJ RAD (of Pink Sock) will be the special guest DJ. Catch his set on the 1st floor from 10 p.m. to midnight. Entry is free before 11 p.m., and $3 after that. 21+
Gay District, a weekly, non-church affiliated discussion and social group for GBTQ men between 18 and 35 is held from 8:30-10:30 p.m. at St. Margaret's Episcopal Church, 1820 Connecticut Ave., N.W. For more information, e-mail [email protected]
Nada Surf plays the 9:30 club, 815 V St., N.W., at 8 p.m. Tickets are $20.
"Little Shop of Horrors" is on stage at Ford's Theatre, 511 10th St., N.W., at 7:30 p.m. Tickets range from $39-$55; call 202-496-4200 for information.
Friday Night Erev Shabbat Services are held from 8:30-10 p.m. at the Washington Jewish Community Center, 1529 16th St.
Saturday, April 3
Cherry Fund's annual Cherry Weekend HIV/AIDS Fundraiser will be held at Freddie's Beach Bar, 555 23rd St. S., Arlington, VA. A $5 donation is being asked that will help HIV/AIDS Prevention & Education Efforts in the region. DJ JFX returns from L.A. to throw down your favorite anthems, vocals and progressive house vibes. The party starts at 9 p.m.
The HomoSonic dance party will be held at the Black Cat Mainstage, 1811 14th. St., N.W., from 9:30 p.m.-3 a.m. The event is co-ed gay/mix, trans inclusive and straight friendly. Cover charge is $10.
CODE returns to Motley Bar above EFN Lounge, 1318 9th St. N.W., for its monthly installment. Gear, rubber, skin, uniform or leather dress code will be strictly enforced. Music provided by DJ Michael Hades. Admission is $10. Code is an 18+ event. There will be an open bar from 9-10 p.m.
The first Saturday of each month is ladies night with JAM at Mova, 1435 P St., N.W. Entry is free plus the first 50 people get a free beer courtesy of Miller Lite. Music will be provided by DJ GEMZ with a little something for everyone.
'Laughter and Reflection with Carol Burnett' at the Lyric Opera House, 140 W. Mount Royal Ave., Baltimore at 7 p.m. Tickets range from $42-$72, call 410-685-5086.
The Great Vigil of Easter is celebrated at the National Cathedral, a ministry for all faiths, at 8 p.m. Easter Sunday services at 8 and 11 a.m. Massachusetts and Wisconsin avenues, N.W. Visit nationalcathedral.org for more information.
Sunday, April 4
Easter services at Metropolitan Community Church of Washington, 474 Ridge St., N.W., at 9 a.m.
Dignity Washington, a group for LGBT Catholics, celebrates Easter Mass at 6 p.m. at St. Margaret's Church, 1820 Connecticut Ave., N.W.
BurGREENdy – recycling during the National Cherry Blossom Festival. BCV is going to be working to encourage recycling during the National Cherry Blossom Festival. Volunteers will encourage festival attendees to recycle their empty beverage containers by placing them in recycling containers that are located around the Tidal Basin. There will be two shifts between 3:30-6:30 p.m. Visit burgundycrescent.org for more information.
Monday, April 5
The DC Center invites bears and their allies for the first "Bears do Yoga," starting today. This four-week class will serve as an introduction to yoga for all different body types and physical abilities. Classes will take place four consecutive Monday evenings: April 5, 12, 19 and 26. Classes begin at 6:15 p.m. in the DC Center Activity Room and last for one hour. There is a suggested $5 donation. To RSVP for this class e-mail [email protected]
Vivian Green, a former backup singer for Jill Scott, plays the Birchmere, 3701 Mt. Vernon Ave. in Alexandria at 7:30 p.m. Tickets are $35; call 703-549-7000 for information.
Tuesday, April 6
Packing Party at EFN Lounge/Motley Bar, 1318 9th Street, N.W., from 7-8 p.m. Volunteers will be assembling safer sex kits and enjoying drink specials at Motley.
Wednesday, April 7
Maryland Attorney General Douglas Gansler will speak about his recent legal opinion regarding recognizing out-of-state same-sex marriages at 6:45 p.m., Govans Presbyterian Church, 5828 York Rd., Baltimore. A meal will be served at 5:45 p.m.; RSVP required for the meal, 410-435-9188.
Join the D.C. chapter of the National Lesbian & Gay Journalists Association for happy hour at Nellie's Sports Bar, 900 U St., N.W., from 6:30-8:30 p.m. Get to know other professionals working in journalism, communications and related fields. Information on the 20th anniversary NLGJA convention this September in San Francisco will be available.
The Rainbow History Project presents readings from "Persistent Voices": Poetry by Writers Lost to AIDS. Starting at 7 p.m. in the Lecture Hall at Summer School Museum and Archive, 1201 17th St., N.W. The anthology includes works by several D.C.-based poets, including Essex Hemphill. The evening will be moderated by Philip Clark, Rainbow History board member and co-editor of the book. Clark, Richard McCann, Kim Roberts and Bernard Welt will read selected poems from the anthology. For more information call 202-821-7532.
DC Ice Breakers, a GLBTQ social group, will meet and ice skate at the Kettler Capitals Iceplex in Ballston, on top of the Ballston Common Mall parking garage, 627 N. Glebe Road, Arlington. The ice skating events take place on first and third Wednesday nights, with a social after at a local bar. Skating is from 7:45-8:45 p.m. Ice skating novices are welcome. No membership fees and no RSVP needed (for most events), simply show up.
Verdi's Rigoletto will be shown at 7 p.m. as part of the Opera and Ballet in Cinema series at the Atlas Performing Arts Center, 1333 H St., N.E. Tickets are $20 and can be purchased at the box office, at atlas arts.org/tickets or by calling 202-399-7993.
Career Development at the DC Center, 1810 14th St. N.W., from 3-4 p.m., brings trained and experienced volunteer human resource professionals to offer support with job searches, interviews skills, resume writing and individual career goal counseling. For more information, contact the Center at 202-682-2245 or careerdevelopmentthedccenter.org.
Thursday, April 8
The Cherry Fund presents "Cherry Weekend: A Return to Tradition." The events of the weekend kick off on April 8 with the Opening Party at Mova, 1435 P St., N.W. from 10 p.m.-2 a.m. Music by DJ Jason Royce. Complimentary admission. The event is 21+.
DCBiWomen, the area's social group for bisexual and bi-curious women, will meet from 7– 8 p.m. at Cafe Luna, 1633 P St., N.W., at 7 p.m. The group's goal is to create an accepting, encouraging environment for bisexual women regardless of the gender of their partner or what they are looking for, meet other cool bi women and affirm the existence of the bi-identity. For more information visit http://www.dcbiwomen.org/index.asp.
DC Center to host estate planning seminar series
Three sessions presented by Murray Scheel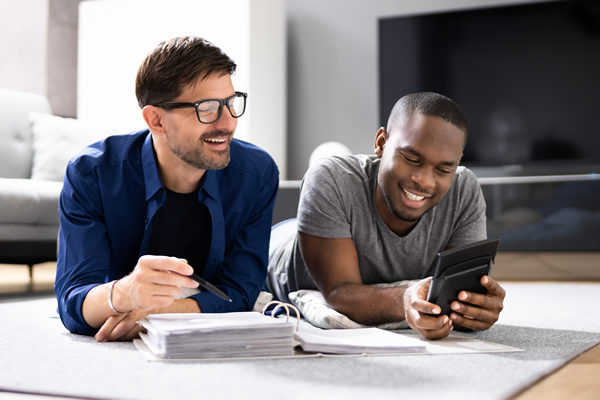 The DC Center for the LGBT Community and the DC Department on Aging and Community Living will host "Estate Planning Tools with Murray Scheel" via Zoom. 
Scheel will walk guests through the process of taking care of the end-of-life planning business that needs to be addressed during the golden years. Scheel is Senior Staff Attorney at Whitman-Walker Health's Legal Services.
This event series will consist of three 1.5-hour sessions:
Jan. 19, 3 p.m. – "Tools for while you're living" (overview, general power of attorney, healthcare power of attorney, disposition of remains, etc.)
Jan. 26, 3 p.m. – "Tools for after you're gone" (living wills, last wills, assets, etc.)
Feb. 2, 3 p.m. – "Healthcare insurance & long term care" (Medicare, Medicaid, correcting misinformation, skilled nursing, hospice care, etc.)
To register for this event, visit the DC Center website.
DC Center to host legal seminar for trans people
Attorney Richard Tappan and paralegal Miranda Shipman to give legal advice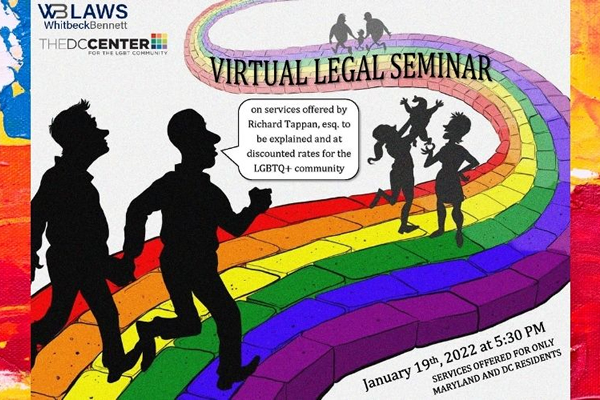 The DC Center for the LGBT Community will host a "Gender and Name Change Legal Seminar" on Wednesday, Jan. 19 at 5:30 p.m. online.
Attorney Richard Tappan and paralegal Miranda Shipman will give legal advice and speak on the importance of the legal community within the LGBTQ community, the difficulties of the LGBTQ community in the legal field and name and gender changes.
Guests can find the link at the DC Center website.
Seeking love and community in Nicaragua
'High-Risk Homosexual' explores author's youth, coming out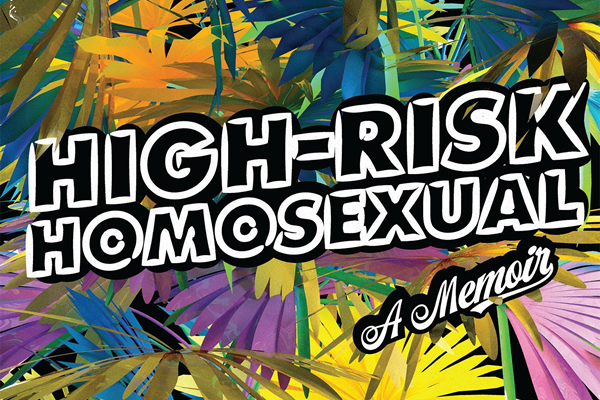 'High-Risk Homosexual: A Memoir'
By Edgar Gomez
c.2022, Soft Skull Press
$16.95/304 pages
Here. Try this.
It fits you, but the color isn't flattering. It's too long, too short, too tight, too loose. That's not your style, so try something else until you find the thing that looks like you. The perfect thing is out there. As in the new book "High-Risk Homosexual" by Edgar Gomez, when something's right, it's right.
He was 13 when he figured out that he was a problem to be solved.
Edgar Gomez' mother had left him in her native Nicaragua with his tíos, just for a while because she had to return to Florida to work. He wasn't there without her for long, but it took years for him to understand that his time with his uncles was meant to make him more masculine.
In retrospect, he says, nobody wanted him to be a man more than he did. He wanted to be liked by other kids and so he told lies in school to make himself stand out. He wanted his mother to see his love of pretty things and say that it was OK. He wanted his brother to acknowledge that Gomez was gay, and to tell him that he loved him.
Instead, after his brother left for college, Gomez got his first boyfriend, a boy he came out to but who couldn't come out to himself. He was called names in school. He came out to his mother, who freaked out about it. He befriended a drag queen, but "Princess" used him.
Things he wanted: a real boyfriend. Love. A ban on the stereotype of a macho Latinx man.
Things he still had, while in college: his mother and older brother. A tormentor-turned-mentor. A part-time job. His weirdness. His virginity.
Things he wanted to lose, while in college: his room at his mother's house. His virginity, but that wouldn't happen until later, during a painful one-afternoon-stand with a hot man who said he had a girlfriend. That hurt, both physically and emotionally but like so many things at so many times, Gomez tried not to think about it.
If he never considered what he didn't have, he says, "I wouldn't miss it."
In a way, you could say that "High-Risk Homosexual" is a book in search of a point. It's really quite random and told (mostly) linearly, but not quite. It has its peaks, but also low valleys. And you won't care about any of this, because you'll be enjoying every bit of it.
Yeah, this memoir is good: author Edgar Gomez's literary wandering makes it feel much like an honest conversation with readers. There are wince-worthy moments that allow empathy here, and experiences that are unique but oddly ubiquitous, that leave space for a sense of sympatico. There are passages that are so wistfully uncomfortable that you might squirm, or start "snort-laughing," or want to stop a moment and just think.
And there's room for that, too, so take your time. "High-Risk Homosexual" is an affable book with just enough seriousness to make it worth a try.