Dem senators from Dakotas, Virginias leaning 'yes' on ENDA
Frank says supporters must now 'do the lobbying'
All but one of the Democratic senators from North Dakota, South Dakota, Virginia and West Virginia who are uncommitted on the Employment Non-Discrimination Act appear to be leaning toward voting for the bill, according to LGBT activists.
The six Democratic senators from the four states are among 16 uncommitted Senate Democrats that LGBT lobbyists say will play a pivotal role in determining whether ENDA will be enacted into law this year.
"I'm fairly confident our senators will vote for it," said Joshua Boschee, a member of the North Dakota Human Rights Coalition, which advocates on behalf of gay and non-gay issues.
Boschee was referring to North Dakota Sens. Kent Conrad and Byron Dorgan, who are both Democrats. The two, along with Sens. Tim Johnson (D-S.D.), Mark Warner (D-Va.) and John Rockefeller (D-W.Va.) are said to be good candidates to vote for ENDA.
Activists from West Virginia, however, are less certain about Sen. Robert Byrd (D-W.Va.), who has declined to say how he will vote on the bill.
If passed, ENDA would ban job discrimination based on sexual orientation and gender identity in most employment situations. It does not apply to businesses with fewer than 15 employees, religious organizations and the military.
The Human Rights Campaign, which is coordinating formal lobbying efforts for the bill, has said at least 53 senators were expected to vote for ENDA. But the group's deputy legislative director, David Stacey, said it's uncertain whether 60 senators can be lined up to defeat a filibuster, which Republican opponents were expected invoke to kill the bill.
As of two weeks ago, HRC and ENDA supporters in the House of Representatives predicted the bill would reach the House floor this spring. But last week, gay U.S. Rep. Jared Polis (D-Colo.), a strong ENDA supporter, told LGBT activists he was uncertain when the bill would come up for a House vote.
Polis made his comments to protesters with the group GetEqual, who on April 15 interrupted a hearing held by the House Committee on Education & Labor, which has jurisdiction over ENDA.
The protesters boisterously called on Rep. George Miller, the committee's chair, to hold an "immediate" committee vote to send ENDA to the House floor. Polis, a member of the committee, motioned for the protesters to follow him outside the hearing room, where he said he would talk to them about ENDA.
According to Polis, whose remarks were recorded on GetEqual cameras, ENDA supporters in the House want to ensure there are enough votes to kill any Republican-sponsored motion to recommit ENDA to committee. The video's audio quality of the video is poor, and not all of Polis's remarks to the protesters could be heard.
"The congressman was saying that [House Democratic] leadership needs to make sure they have the votes lined up to fight off any motion to recommit, not that they don't have the votes to pass the bill," said Lara Cottingham, Polis's press spokesperson. "He is confident that we will get to a floor vote, but wants to make sure it is done in the right way."
One possible motion to recommit the bill to committee could force the House to hold a recorded up-or-down vote on whether the transgender provision should stay in the bill, a vote that some House members fear could hurt them at the polls in the upcoming congressional elections, according to some Capitol Hill observers.
Gay Rep. Barney Frank (D-Mass.), ENDA's lead sponsor in the House, told the Washington Blade this week that he remains optimistic about the bill's overall prospects in the House. But he repeated concerns he raised earlier in the month that not enough people in the LGBT community are being aggressive enough in lobbying their representatives to vote for the bill.
He said too many people in the gay community "want to play prognosticator and not do the lobbying."
"We are in a fight," Frank said. "The [House] leadership is committed. We have a large number of votes. What we need are people to call their representatives and tell them to vote for this and then call their senators."
He said the decision by protesters to disrupt Miller's committee hearing "was about as unhelpful as could be," and described the protesters as "people with Tea Party envy."
Robin McGehee, co-chair of GetEqual, said Miller and other House Democratic leaders keep postponing the projected date for a committee markup on ENDA, which is required before it can reach the House floor for a vote.
"We get a different story from them every week," she said. "We're trying everything. We've lobbied, we've written letters, we've made phone calls and now we're going to start using direct action. The reality is Miller is not taking action as it is, so the only alternative we have is to take action against him."
Frank said two weeks ago that he favors holding a House vote on ENDA even if it's uncertain the bill would pass or supporters could beat back a harmful motion to recommit. He noted that it's important for the LGBT community to have such a vote.
But an aide to the House Democratic leadership, who spoke on condition of anonymity, said this week that an ENDA vote would not be held if there aren't enough votes to pass it.
"We're not going to bring it up if it will fail," said the aide. "That would be harmful to the bill's prospects in the future."
But Mara Keisling, executive director of the National Center for Transgender Equality and an active lobbyist for ENDA, said she agrees with Frank that a House vote on ENDA should be held regardless of whether its passage is absolutely certain.
"We are so close, and we're certainly over the top on the overall bill," she said. "Whatever bill goes to the House floor will pass. So it's a question of how close we are to assurances on hypothetical motions to recommit.
"All of them at this point are entirely hypothetical. And there's no way to be absolutely positive because the motion to recommit could be something we didn't anticipate," Keisling said. "It could be something that is not a big deal to us."
Keisling noted, however, that if there is an attempt to delete the transgender provision from the bill, she's optimistic that the bill's supporters will have the votes to defeat such a motion.
She said that for other bills, Democratic leaders have sometimes pulled the bill off the House floor if it appears they don't have the votes to kill a damaging motion to recommit and that the motion to recommit is deemed unacceptable. She noted that would happen in the unlikely development that ENDA supporters don't have the votes to defeat a motion to recommit that's deemed unacceptable.
Amid the House uncertainty, activists are increasingly hopeful for the bill's prospects in the Senate.
Boschee of North Dakota noted that the North Dakota Senate recently passed a state version of ENDA that includes a transgender protection provision. Although the state's House of Representatives defeated the bill, Boschee said its approval in the state Senate has generated new energy among LGBT advocates in the state, prompting greater support for the version of ENDA pending in Congress.
"We are asking state senators who voted for the state bill to lobby our congressional delegation" on ENDA, Boschee said.
And Karen Mudd, an official with Equality South Dakota, a statewide LGBT advocacy group, said the group is optimistic that Johnson will vote for ENDA, even though he's declined to sign on as a co-sponsor of the bill.
"Sen. Johnson's staff has been very receptive to our requests that he support ENDA," Mudd said. "He has a policy in his Senate office of non-discrimination based on sexual orientation. We're asking him to expand that to include gender identity."
In Virginia, Sen. Jim Webb, a Democrat, signed on as an ENDA co-sponsor earlier this year. Warner, his Democratic colleague in the Senate, has so far declined to co-sponsor the bill. But LGBT activists say Warner has expressed general support for a federal non-discrimination bill covering gays, and they are hopeful that Warner will vote for a trans-inclusive ENDA this year.
"I've known Sen. Warner for a dozen years," said Jay Fissette, the openly gay chair of the Arlington County Board. "I have every confidence that he will do the right thing and support ENDA."
Stephen Skinner, president of the board for the state LGBT group Fairness West Virginia, said his group has been actively lobbying Byrd and Rockefeller on ENDA.
"I am very hopeful that Sen. Rockefeller will vote for it and will soon become a co-sponsor," said Skinner. "I'm also hopeful that Sen. Byrd will do the right thing on ENDA."
Skinner said that few West Virginians following the issue expect Byrd to disclose his plans until an ENDA vote occurs on the Senate floor, where he has served for an unprecedented 51 years. Byrd, 92, has served in the Senate and in Congress longer than anyone in U.S. history.
Some Capitol Hill observers think his long record of leaning toward conservative views on social issues might prompt him to vote against the bill or to abstain from voting on ENDA. He was absent from the vote last year on a hate crimes bill that included protections for gay and transgender people.
But one source familiar with Byrd, who spoke on condition of not being identified, speculated that Byrd might vote to defeat an ENDA filibuster, even if he votes against the bill itself. A vote against a filibuster would, in effect, be a vote for the bill since ENDA supporters believe they have more than the 50 votes needed to pass the bill in an up-or-down vote.
LGBTQ media 'excited' about Press Forward national media funds
Coalition of donors pledges $500 million for local news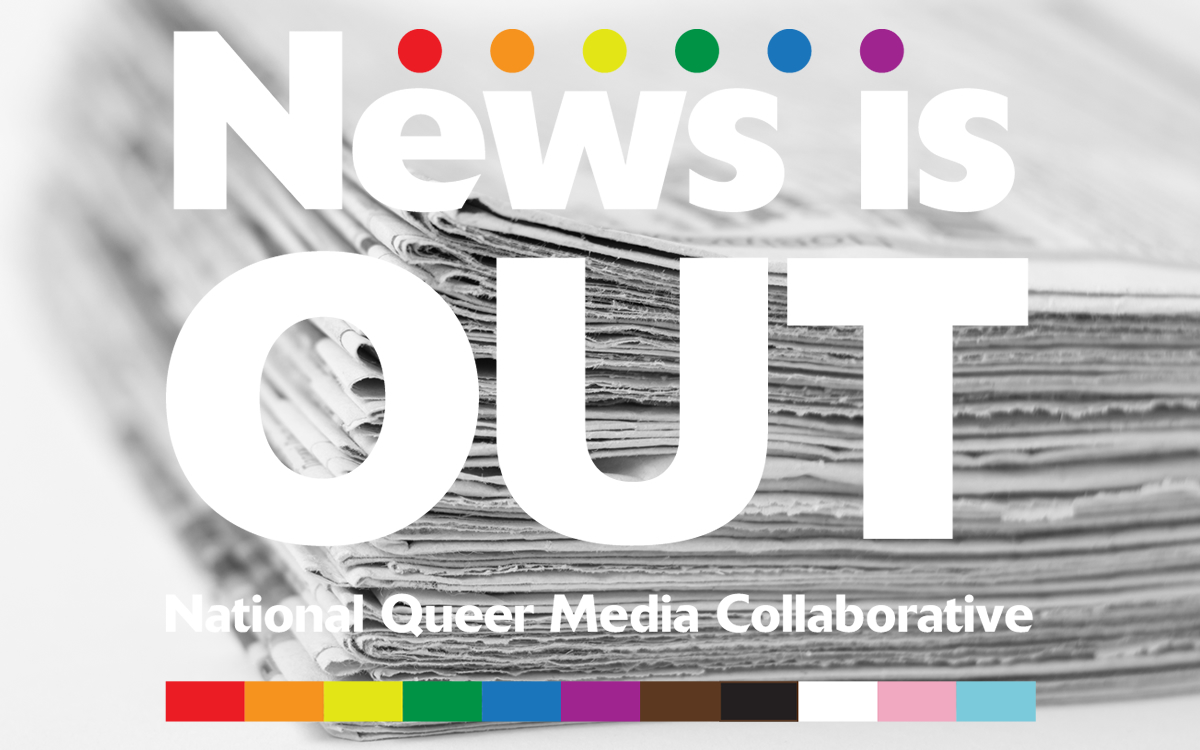 Members of News Is Out, a collaborative of six leading LGBTQ media organizations across the country, have expressed support and excitement about the newly announced national Press Forward effort to support local media in the United States. News Is Out members represent more than 200 years of LGBTQ news and culture coverage, with two member papers starting more than 50 years ago.
"This new effort from foundations, including MacArthur Foundation and Knight Foundation, truly will be a game-changer in the local media space," said Tracy Baim, co-founder of Windy City Times, which is part of a Chicago collaborative that is also advocating for local funding in that city. "Local media are critical to covering issues across the country, from LGBTQ+ and environmental issues to education and criminal justice reform. Philanthropy can provide an important complement to other needed revenues to help local media survive and thrive."
In the U.S., 7.1 percent of adults, or 18 million people, identify as LGBTQ, according to Gallup. About 21 percent of Gen Z identifies as LGBTQ. The media serving this community has been life-saving, resource sharing and an integral part of the movement for LGBTQ equality, News Is Out members said, adding that this media continues to fill a vital information need.
According to the Press Forward announcement, "A coalition of 22 donors announced Press Forward, a national initiative to strengthen communities and democracy by supporting local news and information with an infusion of more than a half-billion dollars over the next five years.
"Press Forward will enhance local journalism at an unprecedented level to re-center local news as a force for community cohesion; support new models and solutions that are ready to scale; and close longstanding inequities in journalism coverage and practice."
The Knight Foundation and the John D. and Catherine T. MacArthur Foundation have been leading the Press Forward effort.
News Is Out is supported in part by a technology grant from the Knight Foundation. The program is called the Queer Media Sustainability Lab
News Is Out is a nearly two-year-old alliance created launched by the Local Media Association, with initial funding from Google News Initiative. The members are Bay Area Reporter, Dallas Voice, Philadelphia Gay News, Washington Blade, Windy City Times and TAGG, a national queer women's magazine.
News Is Out members have collaborated on editorial, business and fundraising opportunities.
"LGBTQ media have always played a critical role in covering and informing our communities," said Lynne Brown, publisher of the Washington Blade. "While we have lost dozens of LGBTQ news media outlets in recent years, those of us who have survived are thriving in 2023. We have done so because we have innovated and sought new forms of revenue. The News Is Out Collaborative has assisted with support that propels us forward."
"LGBTQ+ media is needed now more than ever, as our communities face a backlash across this country," said Leo Cusimano, publisher of the Dallas Voice. "By working together in News Is Out, we have formed a strong alliance to help our members in technology training, editorial collaborations and much more. New funds into this ecosystem will be vital to strengthening the network of local LGBTQ+ media in this country."
Census Bureau asks White House to test questions on sexual orientation, gender identity
Data would be included in annual American Community Survey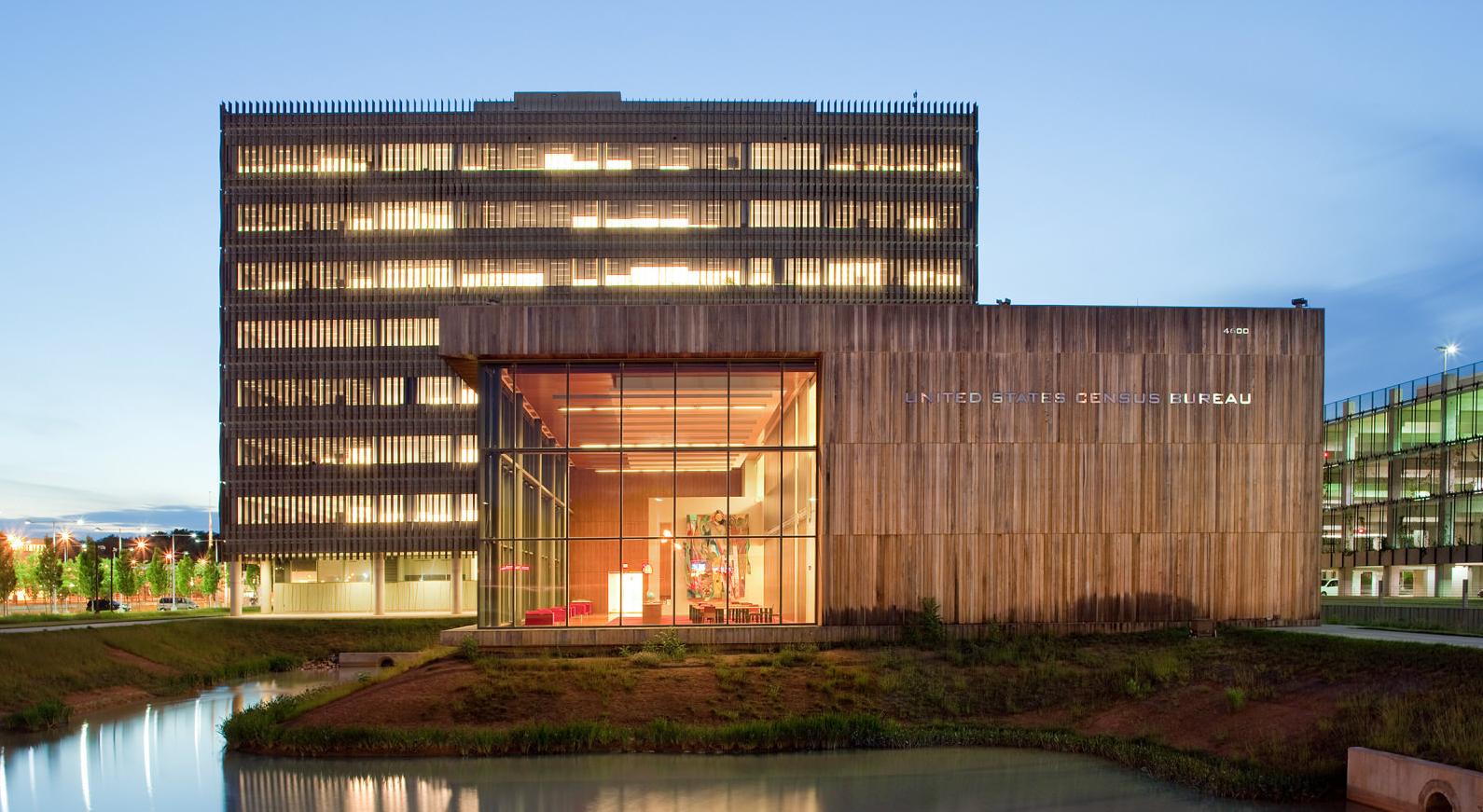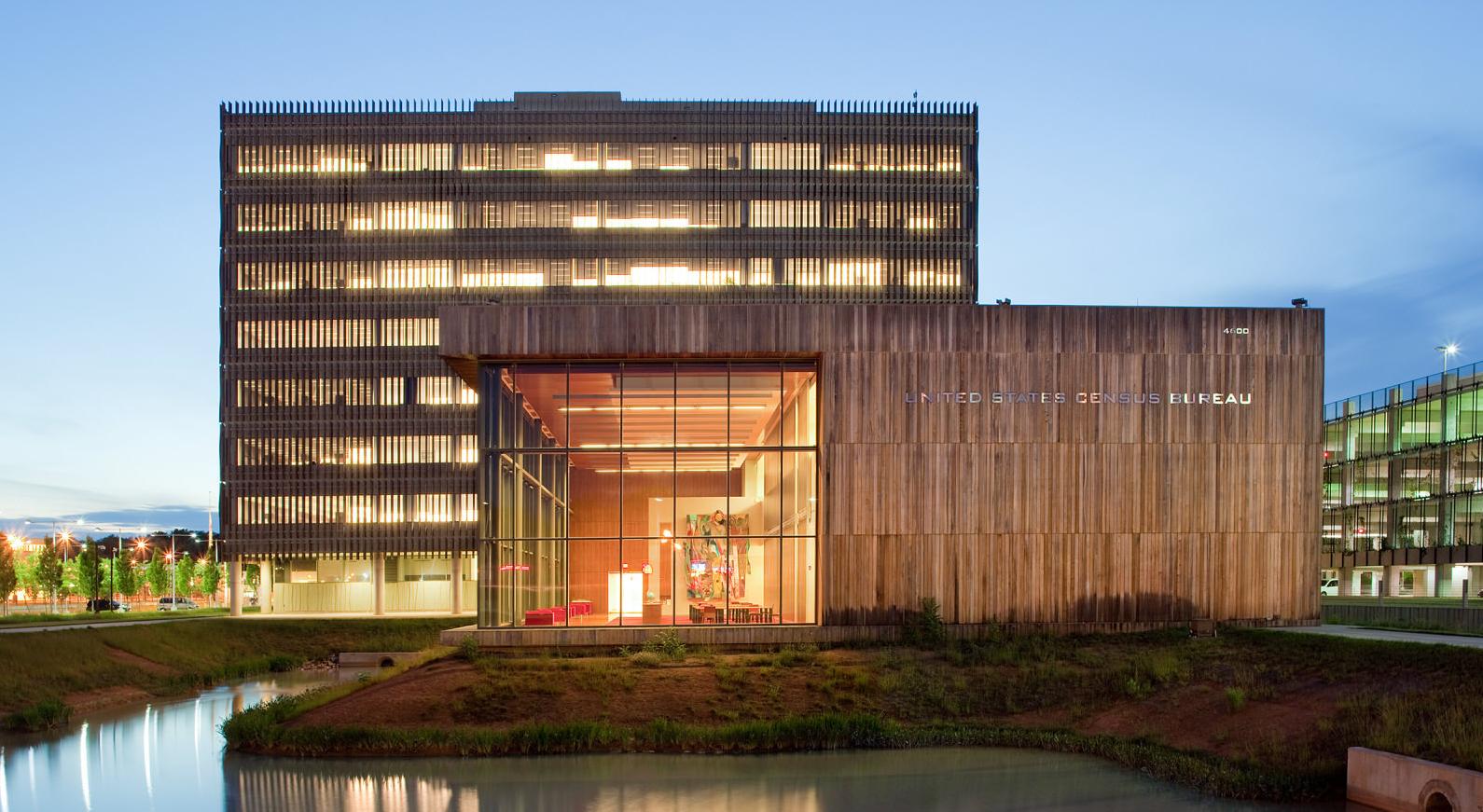 The U.S. Census Bureau on Tuesday asked the Biden administration to sign off on plans to test questions on sexual orientation and gender identity for respondents aged 15 and older on the agency's annual American Community Survey.
Data on these metrics will help inform civil rights and equal employment enforcement, the Census Bureau said in a notice published on the Federal Register.
Testing will help the agency determine wording, response categories and placement of the questions on the survey — its most comprehensive, covering 3.5 million households each year.
A key unknown will be how answers will be provided by proxies such as parents, spouses or others in a household who isn't the person about whom the question is asked.
"Younger LGBT people might not yet be out to their parents or others who are answering these questions as a proxy reporter, so the quality of the data might not be as good for younger people," M. V. Lee Badgett, an economics professor at the University of Massachusetts Amherst, told PBS News.
Currently, the Census Bureau and its annual American Community Survey only ask questions about same-sex couples who are married or cohabitating.
"We anticipate having much more info about the LGBT people than is currently available — including about the demographic and socioeconomic status of LGBT people who aren't in same-sex couple households, including occupational status, industry and wages, and about LGBT people who were born outside the U.S. and LGBT people with disabilities, and their families," Kerith Conron, research director of the Williams Institute at UCLA School of Law, told the Associated Press.
Pentagon to restore honor to veterans kicked out over their sexual orientation
Legislation seeks accountability for DoD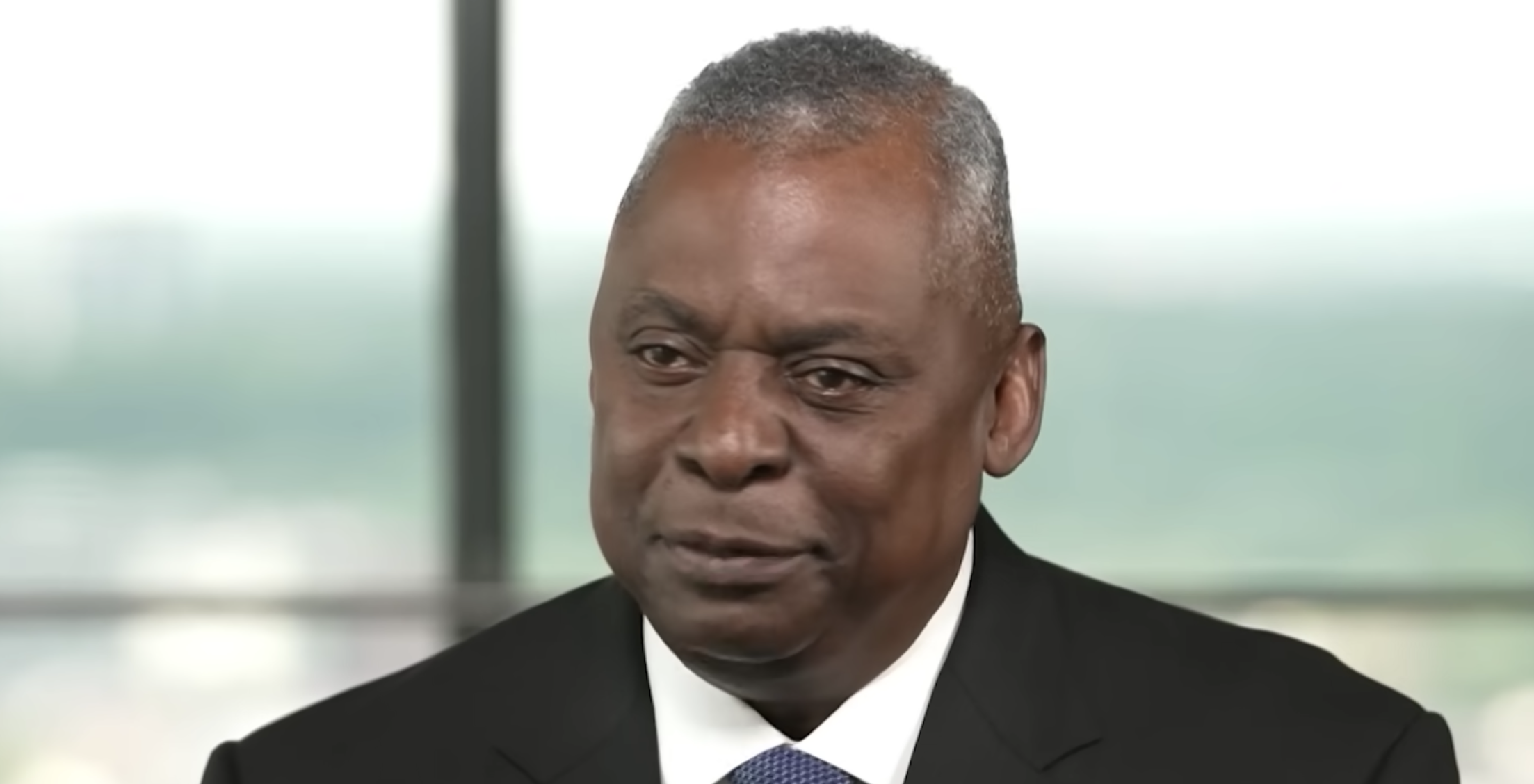 The U.S. Department of Defense announced plans to restore honor to service members who were kicked out of the military over their sexual orientation, the agency announced on Wednesday, the 12th anniversary of the repeal of "Don't Ask, Don't Tell."
"Over the past decade, we've tried to make it easier for service members discharged based on their sexual orientation to obtain corrective relief," U.S. Secretary of Defense Lloyd Austin said in a statement.
"While this process can be difficult to navigate, we are working to make it more accessible and efficient," he said, adding, "in the coming weeks, we will be initiating new outreach campaigns to encourage all service members and veterans who believe they have suffered an error or injustice to seek correction to their military records."
The move follows a class action lawsuit filed last month by LGBTQ veterans against the Pentagon for allegedly failing to remedy "ongoing discrimination," including biased language in the discharge papers of LGBTQ veterans.
CBS News has investigated the Pentagon's handling of service records of veterans who were kicked out of the military because of their sexual orientation, revealing the broad scope of discrimination experienced by these LGBTQ veterans — finding, for instance, that more than 29,000 were denied honorable discharges.
Also on Wednesday, U.S. Reps. Mark Takano (D-Calif.) and Sara Jacobs (D-Calif.), along with U.S. Sen. Richard Blumenthal (D-Conn.) re-introduced a bill that would establish "a commission to investigate the historic and ongoing impacts of discriminatory military policies on LGBTQ service members and veterans."
"This commission would study the impact of these bigoted rules" barring LGBTQ troops from serving "and forge a more welcoming future in the military and at the VA," said Takano, who serves as ranking member of the House Committee on Veterans' Affairs and co-chair of the Congressional Equality Caucus.
"Our country has never made amends for official discriminatory policies like 'Don't Ask, Don't Tell' and the transgender military ban – and that failure still haunts today's service members and veterans," said Jacobs.
"That's why I'm so proud to co-lead this bicameral legislation that will right these historic wrongs, investigate the past and present impact of anti-LGBTQ+ policies, and help us move forward to build and sustain a diverse, inclusive, strong, and welcoming military."
"This commission would be an important step to understand the full scope of the harms caused by policies like Don't Ask, Don't Tell, and to ensure a more equitable future for all who serve our country in uniform," Blumenthal said.