Sen. Ensign has 'concern' over 'Don't Ask' repeal
Won't rule out supporting motion to strike, filibuster
Sen. John Ensign (R-Nev.) last week expressed unease about language in pending defense budget legislation that would lead to "Don't Ask, Don't Tell" repeal and said he would consider supporting measures to stop the Senate from passing the provision.
In a brief exchange on Capitol Hill, Ensign told the Blade he shared the views of the military service chiefs, who, prior to earlier congressional action this year on repealing "Don't Ask, Don't Tell," wrote to lawmakers to express concern about the action they were taking.
"The problem is you can't go out and say to the military chiefs, 'We're going to survey you and see what you all think,' and then you pass the bill to repeal it," Ensign said. "So the study should come first and then you can talk about the repeal or not of ['Don't Ask, Don't Tell']. So, yes, it is a concern simply because the study's not done."
In May, the Senate Armed Services Committee approved an amendment making repeal language part of the fiscal year 2011 defense authorization bill and reported the legislation to the floor. The full Senate is expected to take up the measure in September.
Asked whether he would support a substitute amendment or a motion to strike with respect to the "Don't Ask, Don't Tell" language, Ensign replied, "We'll see."
"First of all, we're not going to do the bill right now," he said. "We'll see whether we do it before we leave in October or after we leave."
Ensign also said he wouldn't rule out supporting a filibuster of the defense legislation as a whole when the legislation comes to the floor.
"There's other problems in the bill as well, so I don't know," he said. "We're just going to have to wait and see [under] what conditions the bill is brought up and if they keep the language in there."
The senator said he couldn't recall what other aspects of the bill he considered problematic, but maintained "there were several other problems."
Ensign is among the senators the Human Rights Campaign and Servicemembers Legal Defense Network are working to influence to come out in favor of "Don't Ask, Don't Tell" repeal as part of their "Countdown 2010" initiative, according to HRC.
USCIS expands citizenship eligibility for children of same-sex couples born abroad
New policy announced on Thursday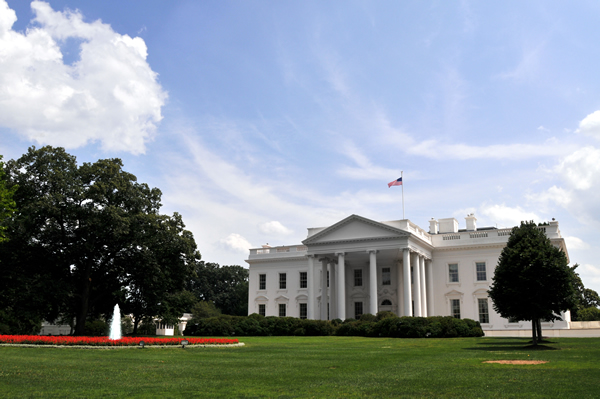 The Biden administration on Thursday announced children of same-sex couples who are born overseas via surrogate or another form of assisted reproductive technology are now eligible for U.S. citizenship.
A U.S. Citizenship and Immigration Services press release notes it "will allow a non-genetic, non-gestational legal parent of a child to transmit U.S. citizenship to the child if the parent is married to the child's genetic or gestational parent at the time of the child's birth, and the relevant jurisdiction recognizes both parents as the child's legal parents." CBS News first reported on the new policy.
"USCIS is taking a crucial step towards ensuring fair access and support for all families and their loved ones," said USCIS Director Ur Jaddou in the press release. "We are committed to removing unnecessary barriers promoting policies for all people as they embark on their journey to citizenship and beyond."
A number same-sex couples in recent years have filed federal lawsuits after the U.S. refused to recognize the American citizenship of their children who were born abroad.
The State Department in May announced it will recognize the U.S. citizenship of a married couple's child who is born outside the country if one of their parents is an American citizen. Advocacy groups applauded the new policy.
Damning N.Y. AG report on Cuomo ensnares HRC president
The damning report finding New York Gov. Andrew Cuomo violated the law by barring sexually harassing as many as 11 women on his staff has ensnared the president of the nation's leading LGBTQ group, Alphonso David of the Human Rights Campaign.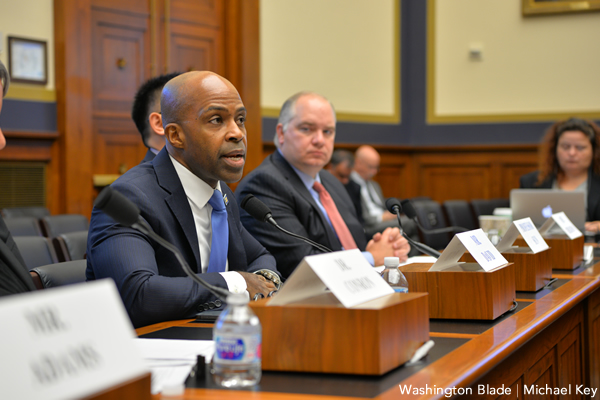 The damning report finding New York Gov. Andrew Cuomo violated the law by sexually harassing as many as 11 women on his staff has ensnared the president of the nation's leading LGBTQ advocacy group, Alphonso David of the Human Rights Campaign.
Although David insists the report does not indicate any wrongdoing on his behalf, the findings indicate after his tenure as counselor to Cuomo, that he kept the personnel file for an employee within the office accusing the governor of sexual misconduct, then assisted in efforts to leak that file to the media in an attempt to discredit her.
Further, the report finds David allegedly said he would help find individuals to sign their names to a draft op-ed that sought to discredit the survivor, but went unpublished, although he wouldn't sign the document himself. Also, the report indicates David was involved in the discussions about another staffer secretly calling and recording a call between a former staffer and another survivor in a separate effort to smear her.
The explosive report from New York Attorney General Letitia James sent shockwaves when it came out Tuesday at a time when the country is still grappling with the treatment of women in the workplace after the "Me Too" movement, prompting fellow Democrats — including President Biden — to call on Cuomo to resign. Cuomo has denied the conclusions of the report and not given any indication he'll step down from his position as governor.
Nearly a dozen references are made in the report to David, who prior to his tenure as president of the Human Rights Campaign served as counsel for Cuomo. In fact, the report came out on the two-year anniversary of David's joining the Human Rights Campaign after his time in public service for the State of New York.
Following the issuing of the report on Tuesday, David joined the chorus of high-profile individuals calling on Cuomo to resign as governor. David tweeted, "After reading the AG's devastating report that concluded Gov. Cuomo engaged in a pattern of sexual harassment, in violation of both federal and state law, he should resign." The tweet, however, ignores his mentions in the findings or alleged participation in discrediting sexual harassment survivors.
Criticism of David emerged from both the right and left in the aftermath of the report at a time when morale among many in the LGBTQ movement is low amid states advancing and enacting anti-transgender legislation and inaction on the Equality Act in Congress.
The Human Rights Campaign itself has had significant turnover, including in the communications department. Last year, the organization laid off 22 employees, citing the coronavirus pandemic, at a time when the latest IRS 990 for the organization revealed former president Chad Griffin and David drew combined compensation of more than $825,000 in fiscal year 2019. (From January-August 2019, Griffin earned $570,446 plus $18,771 in other compensation; David earned $229,332 and $7,016 in other compensation for the balance of that year after taking over the job.)
David, responding to the report on Cuomo in an email to board members of the Human Rights Campaign and in a phone interview late Tuesday with the Washington Blade, is standing firm in denying any wrongdoing.
In the email to board members, David said the findings "are beyond comprehension to me and they break my heart as a former employee," referencing the tweet he made calling for Cuomo to resign but also addressing the sections pertaining to himself. David confirmed the accuracy of the email to the Blade.
Maintaining he "had no knowledge of the allegations of harassment outlined in the report," David said he informed the board of ignorance on the issue "earlier this year" and except for one person, he doesn't know any survivors referenced in the report. Further, David said that one person "never disclosed" any allegations of sexual misconduct. David discloses his "substantive engagement" with this survivor "involved an investigation of her regarding allegations of racial discrimination by other employees."
"A final conclusion was ultimately memorialized in a privileged and confidential memo drafted and retained by counsel's office," David writes. "After initially being unable to find the file, the Governor's office requested a copy of the electronic memo from me which I provided (as I am required to do as a former counsel) but my copy was subsequently not relied on because the office found the full official file."
Addressing the unpublished op-ed intended to discredit the survivor, David writes Cuomo's office "had reached out to many former employees requesting that we sign a letter supporting the Governor and the office," but he "declined to sign the letter and it was never released."
Speaking with the Blade, David confirmed the survivor whom he knows is Lindsey Boylan, a former senior staffer for Cuomo, who was among the first to accuse him of sexual misconduct in the workplace last year.
Meanwhile, the board of the Human Rights Campaign has shown no sign of turning on David. In fact, HRC announced it renewed David's contract on his two-year anniversary for five more years.
Morgan Cox, chair of the Human Rights Campaign board of directors, and Jodie Patterson, chair of the non-profit Human Rights Campaign Foundation board of directors in a joint statement to the Washington Blade affirmed both boards "have full confidence in Alphonso David as president of the organization."
"In recognition of his extraordinary leadership during extremely challenging times, we were proud to extend his contract to stay on in his role for five more years," Cox and Patterson said. "For the last two years he has been boldly leading the organization as it works to achieve its mission: full equality for all LGBTQ people, in the midst of a global pandemic, a nationwide reckoning on racial justice, and the most important presidential election of our lifetimes."
Speaking with the Blade, David also said he has no intention of stepping down from his position as president of the Human Rights Campaign voluntarily.
"This is my life's work," David said. "I've been a civil rights lawyer for 20 years. This is what I've been doing, this is what I did in government. I wrote the marriage equality law. I drafted the Paid Family Leave Law, drafted the minimum wage law, drafted regulations to prohibit discrimination against trans people. This is my life's work. So, I intend to continue the work that I've been doing because the work of marginalized communities, the work to actually represent marginalized communities is too important."
David's role in the report stems mostly from the situation with Boylan. According to the report, Cuomo commented on her attractiveness, including comparing her to a former girlfriend; physically touched her on various parts of her body, including her waist, legs, and back; made inappropriate comments, including saying to her once on a plane, words to the effect of, "let's play strip poker"; and kissed her on the cheeks and, on one occasion, on the lips.
After Boylan went public, the report says Cuomo's aides "actively engaged in an effort to discredit her" as a survivor. Among the efforts cited in the report are "disseminating to the press confidential internal documents that painted her in a negative light and circulating among a group of current and former Executive Chamber employees (although not ultimately publishing) a proposed op-ed or letter disparaging Ms. Boylan that the Governor personally participated in drafting."
David is mentioned in the report both during his tenure as counsel to Cuomo and during his time as Human Rights Campaign president. As part of a workplace conflict in 2018 noted in the report as unrelated to the sexual harassment but otherwise not described, David in his capacity as counsel was charged with managing the situation, the report says. Boylan tendered her resignation from the governor's office. David, in his capacity as counsel, asked to create a file on Boylan and added the incident to her personnel file, according to the report.
After Boylan tweeted Cuomo is "one of the biggest abusers of all time" a secretary of Cuomo's, Melissa DeRosa, reached out to David, who was serving as Human Rights Campaign president, on Dec. 9 for a request to see the "full file" for Boylan. David said another staffer would have the information in her possession and be able to provide the file. Days later, David sent files relating to his investigation into Boylan shortly before her departure from the governor's office, the report says.
David is quoted in the report as saying he kept a copy of Boylan's files because it "may have been the only instance where [he] was actually involved in a counseling of an employee when [he] was in the Executive Chamber."
It's not immediately clear whether David keeping a confidential personnel file of an employee after leaving the workplace violates any laws. A New York State Bar Association spokesperson said the organization has "no ethics opinion on this issue."
The report, in a subsequent section, continues to address the personnel file from which Cuomo's office distributed unflattering information about Boylan, saying it came from "counsel's office," suggesting the information, at the end of the day, didn't come from David.
A connection between David and Boylan comes up again in the report in a discussion about a potential op-ed from Cuomo's office that was intended to discredit Boylan, but was never published. The report says David signaled he wouldn't be among the signatories of the letter, but would help gather signatures. According to a footnote in the report, DeRosa told other former staff members whom she had asked to sign the letter David said he would sign the letter "if we need him."
David, commenting on the unpublished op-ed when speaking with the Blade, said there were multiple iterations of the document in a draft form. Although one version was focused on more positive aspects of the workplace under Cuomo, David said another was more focused on Boylan and he wouldn't sign it.
"I wasn't willing to sign it because it included facts I couldn't verify," David said. "I was not aware of it. I wasn't personally involved and had no personal knowledge, so I refused to sign the letter and I think everybody else did."
David comes up in the report in the description of another survivor's account of Cuomo's alleged sexual misconduct, identified in the report by her first name Kaitlin.
After coming forward with sexual misconduct allegations, Kaitlin says she suspected she would be smeared for going forward, the report says. True to her predictions, Cuomo allegedly attempted to call her and surreptitiously record her, but nothing came of the effort, the report says.
David and other Cuomo staffers were involved in the internal discussion of plans to call Kaitlin and secretly record her in an effort to defame her, according to the report.
David, speaking with the Blade, said he doesn't deny that aspect of the report, but his role in the conversation about Kaitlin was limited and pertained to his duties as counsel to Cuomo.
"In that instance, it was simply asking me, in my role as a former counsel what the law was, not the context," David said.
Charles Moran, managing director of Log Cabin Republicans, was among those seizing on the report as evidence corporate donors should reconsider their support for the Human Rights Campaign.
"It should disturb every corporate donor to the HRC that its president Alphonso David colluded with Gov. Cuomo to smear one of the women Cuomo sexually harassed," Moran said. "Alphonso David's behavior is disqualifying and he should resign immediately, but the fault doesn't just lie with him. The Human Rights Campaign markets itself as champions for LGBT Americans. In reality, it champions left-wing Democrats – apparently even those guilty of sexual harassment – and bullies anyone who gets in their way."
Max Micallef, a queer rights activist who serves on the Advisory Council of EqualityNY and as the Public Policy Coordinator with GLSEN Lower Hudson Valley, issued a statement on Tuesday calling for both Cuomo and David to resign.
"We all deserve so much better," Micallef said. "The LGBTQ+ community does not stand for this level of complicity and cowardice. Along with Gov. Cuomo himself, Director McMorrow and President David must step down from their positions immediately as they have clearly failed to represent the interests of LGBTQ+ New Yorkers, and advocate against their systemic violence."
Meet 4 candidates vying for 2 Rehoboth commissioner seats
Clear Space Theatre permit flap roils race
Four candidates are competing for two seats for City Commissioner in the Aug. 14 City of Rehoboth Beach election. The Blade interviewed each; below are their remarks and a preview of the key issues in the race.
Incumbent Richard Byrne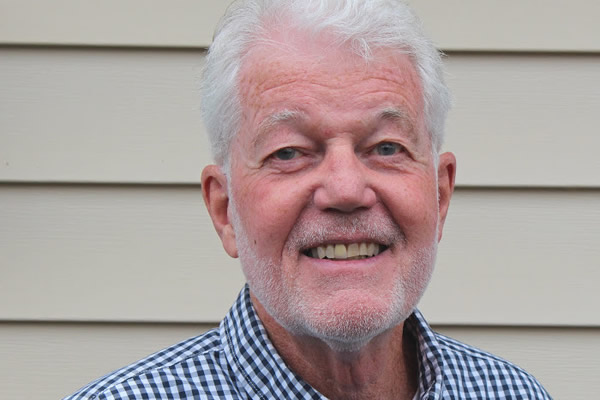 Byrne was elected a city commissioner in 2018, contributing to projects like the creation of Steve Elkins Way and adding city committees to improve Rehoboth.
"It's been just an honor to serve these past three years, very inspiring, challenging and a very productive time," Byrne said. "I feel that I have the energy, I have the know-how and I certainly have the experience to continue in this role working on behalf of the residents, and our voters all across the city."
Byrne voted against reversing the approval for Clear Space Theatre's site plan in June. The planning commission's and inspectors' effort toward its approval seemed neither arbitrary nor capricious, Byrne said.
"I've also been one of many who is advocating the need for our city to in the future, employ the services of a professional urban planner to help us and guide our work as we go forward," Byrne said. "This is my community. It's my only community. My only home. I just love this community, and I care deeply about it."
Planning Commissioner Rachel Macha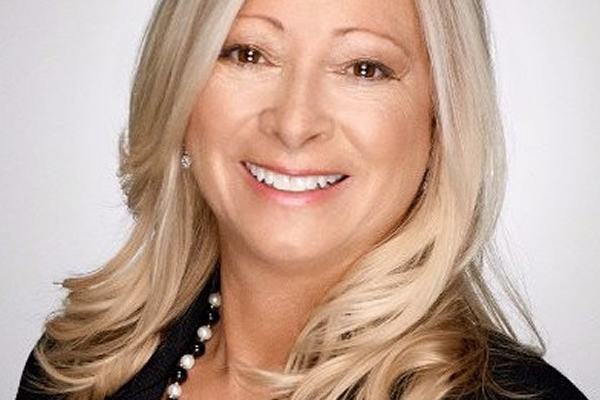 Macha has been a member of the planning commission since 2019 and works through the comprehensive development plan alongside the other members and additionally reviews residential and commercial land use projects.
Macha is also involved in the plant, shade, and tree commission that approves the removal of trees in order to preserve the canopy. She has worked on projects such as Rehoboth's Main Street and a campaign called Respect Rehoboth, a way to enforce social distancing and mask mandates.
"Rehoboth is a hidden gem, I mean it has 'the nation's summer capital' as its tagline. I think there are just a lot of people that have found this is kind of a slice of heaven," Macha said. "I just have had a real love for Rehoboth all my life and my kids have now had that same love for it, and I just want that to continue for generations to come."
The reversed approval of Clear Space Theatre's construction plan was disappointing, according to Macha.
"There were some commissioners and the mayor that were undermining the hours and effort that the planning commission not once, but twice worked through," Macha said. "I just think it was unfair, and also just disrespectful, frankly, to really call out the planning commission on not doing a thorough job."
Former Commissioner Toni Sharp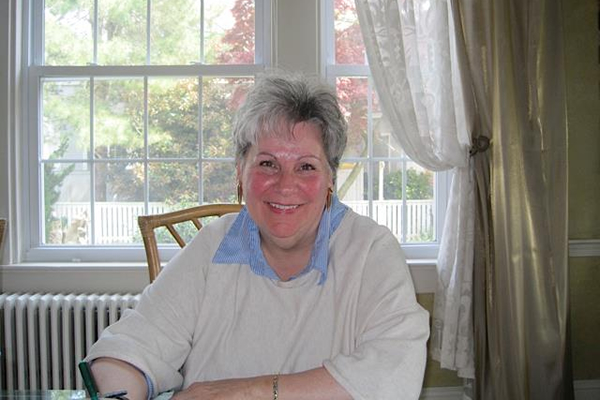 Sharp served as a city commissioner from 2013 to 2019 and, in her tenure, Sharp worked to budget a communications position within the commission and helped launch a platform to receive feedback from the community.
Sharp was involved in many other committees during her term and needed some time away, she said.
"I am reinvigorated, I have much more perspective and I think, it may happen this way for a lot of people, that when you step away from something, you really get a clarity of exactly what you want to do," Sharp said. "I know how to be a commissioner, I know how to get things done. And now it is just a matter of what are the most pressing things that I believe we need to get done here in Rehoboth."
Like many residents in Rehoboth, Sharp wants to see Clear Space Theatre have a place in the city, despite Rehoboth's restrictions for parking.
"Now, what's the right process to get from point A, which is where we are now, to point B, to keep moving forward to get a mutually agreeable situation?" Sharp asked her then fellow commissioners at an April 2019 hearing. "Do we have to have a different discussion about parking in this particular area of town? It feels like a different discussion."
Tim Bennett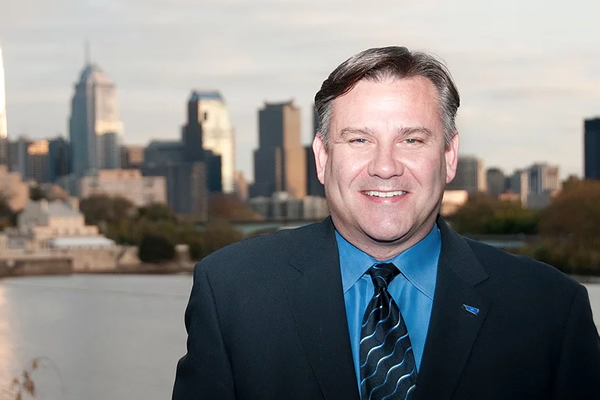 Bennett worked as the director of marketing and advertising programs at Subaru of America for 15 years, including his help to hire lesbian former tennis champion Martina Navratilova. He has worked to benefit the LGBTQ community through marketing.
Bennett gained interest in working on city committees and offered his services wherever they were needed, he said.
"I decided to come in as someone with no political history here, unencumbered," Bennett told the Blade. "I've had no history here, I'm a new person, it's time for getting some fresh ideas and new voices into the city."
Bennett supports a full-time city planner position that would help in land redevelopment for the city, according to his website. Clear Space Theatre's reversed approval was rushed and traffic, parking and the building size were the main problems, said Bennett.
"I think it's such sloppy government, and I think it's sad all around because if the plans exist, we wouldn't even be having this conversation," Bennett said. "I understand that there are going to be traffic problems, there are going to be parking problems. It needs to be mitigated, of course, and we just have to follow the rules and do the right thing."
Bennett attributes much of his passion to his time at Marietta College, a small school in Ohio.
"There was always this thing of being taught when you graduated to find a way to be of use and try to make things a little better than you found them, or in the importance of showing up," Bennett said. "I've always remembered that and I've tried to always strive to do that with work. When you're involved in something or you take on a project it's, 'Can I be of use, can I contribute something, and can I be of help?'"