Bears roam among 3 bars after Motley closes
Condom packing parties move to Green Lantern
All the groups that used EFN Lounge/Motley Bar as a meeting place have found new homes, although the sudden closure of the former BeBar space may have caused one of the groups to splinter.
The only groups that were meeting at EFN before its sudden closure Aug. 16 were the Tuesday night packing parties for the FUK!T condom distribution campaign and the Friday night Bear Happy Hour. Event promoter Jacob Pring, who used to hold several events at EFN, had already relocated his CODE and POZ events to Green Lantern, another gay bar near Thomas Circle.
Pring helped facilitate the relocations. The packing party — an event that had been held at Motley, EFN's upstairs space, since October and involved volunteers filling small plastic bags with condoms, lube and safe-sex information for distribution at local gay bars and restaurants — missed its Aug. 14 party as it had less than 24 hours notice of the bar's closure. But the event returned this week at its new home in the upstairs of Green Lantern. Owner Greg Zehn said he's happy to have them.
"There's no charge," he said. "Any community group or non-profit that wants to meet there, they can use it for their meetings. If it's just sitting there empty, and I don't have the upstairs open on Monday or Tuesday nights, I don't mind letting them use it at all. I'm happy to help."
The D.C. Center, the city's LGBT community center that recently relocated to a storefront location at 1318 U Street, N.W., is also holding its Bears Do Yoga classes at Green Lantern on Mondays as the new U Street location wasn't conducive to yoga.
"I think they had it there once and it just didn't work well," Zehn said.
As news of EFN's closure started spreading Aug. 13, the groups began to brainstorm ideas about where they could relocate. Pring helped Dan O'Neill and Terry Gerace, organizers of the FUK!T campaign, make arrangements with Zehn. Others in the bear community also helped facilitate connections.
"We were lucky," Gerace said. "[Green Lantern] stepped right up for us. It was much easier than I anticipated."
Gerace learned of EFN's closure during a call from EFN bartender Matt Bamford, who also volunteers with FUK!T.
"He said, 'You better come pick up the dispenser,'" Gerace said. "We had stuff stored there. It came as a total surprise. They could have handled that a little better. It was bad for us, but 10 times worse for the staff."
The FUK!T campaign is in transition in other ways. Wednesday night parties that had been held at Mova, formerly known as Halo, is on hiatus. O'Neill said Mova's impending move was a factor, but he also is going to medical school and needed to step back.
A $60,000 grant from the D.C. Department of Health, though, should enable the campaign to continue. O'Neill and Gerace plan to hire a part-time employee to oversee the packing parties, which produce anywhere from 2,000 to 3,000 packets to distribute in local gay bars and restaurants each weekend.
Gerace and O'Neill are hoping to expand the effort's reach with the grant money.
"It's critical that the community plays a role in this," O'Neill said. "It allows them to have ownership, but it's an integrated intervention. While people are providing the kits, they're also learning about safe-sex practices themselves and helping their fellow gay men be less prone to engage in unsafe sex themselves. It adds ownership and we really rely on the community to supply these kits.
"EFN Lounge provided a critical role and we're sorry to see that go, but we're looking to expand to additional nights and would love to have other bars and community organizations participate beyond just a place for us to pack kits."
The transition has been a bit murkier for the bears. Some competition has emerged for the coveted bear Friday evening crowd, a large informal group of gay men who jammed Motley every Friday. The crowd often spilled downstairs to EFN and made Fridays easily the bar's most popular night in recent months.
The bears had met at Motley since May 2009 when Nicholas Baatz, a Motley bartender, organized it as a gathering spot. Before that, the bears had been meeting every Friday off and on at Cobalt, both before and after Titan/Ramrod opened and closed.
Baatz, who's known as Pup Charger in the bear community, tried to get the group somewhat more organized last year.
"It had kind of been at Cobalt since Titan closed, really almost by default since it was the only space big enough with both floors," Batz said. "I didn't really have anything to do with it. I was just a participant, a normal customer, until Motley Bar opened. That's when I started kind of trying to round everybody up and get solidified as a group and when we started coming together as a community. I kind of took the spearhead."
Bear Happy Hour at Motley typically drew about 300 people. The bear's Facebook page, which has about 800 members, instructed those interested to go to Town, which agreed to open its doors early for the bears from 6 to 10 p.m. Baatz said the first week at Town went well.
"They loved it, they really did," he said of his fellow bears. "It was busy enough that it felt like we filled the entire downstairs, but there was still room to move. The energy was really high and everybody was in a really good mood. We were really disappointed when [Motley] closed and a lot [of them] were very kind of down. Their spirits were down before this was arranged and you could definitely see people were on edge."
But Zehn said quite a few from the bear crowd chose Green Lantern, which made efforts to woo the crowd, over Town. Pizza is served on Fridays at 8 p.m. for the bears and shirtless-bears-drink-free specials are offered during certain hours. Last week's event was touted as a fundraiser, with 10 percent of profits going to Brother Help Thyself, a local AIDS charity. And from 6-11 p.m. starting this Friday, Zehn is offering valet parking.
"We're definitely promoting Bear Happy Hour," Zehn said. "They always wanted a larger space but sometimes a smaller space is cruisier."
Parking is a factor and perhaps one reason Bear Happy Hour worked well at Motley, which was on Ninth Street, N.W., near the Convention Center. The bar was a significant distance from Dupont and Logan circles and 17th Street, where many D.C. gay bars are located.
"A lot of the bears are less urban — they come in from Maryland or Virginia, so parking was an issue," Zehn said. "That's why we're trying the valet parking for just $8. If they show their claim ticket, they'll get their first drink free."
Baatz said parking didn't seem to be a problem near Town's U Street corridor location.
"Everybody I talked to said it wasn't a problem because it was still early," Baatz said.
Cobalt attracted some bears with its usual Friday night happy hour, according to blog reports and Cobalt general manager Mark Rutstein, who said there had been discussions about the bear party possibly returning to Cobalt months before EFN closed.
"I didn't count, but based on sales, I'm guessing we had about 200 more than usual last Friday night," Rutstein said. "We already had a pretty good Friday happy hour crowd anyway, so they kind of all mixed together. I think they missed Cobalt. So I think for the first few weeks it's going to be them migrating between Green Lantern, Cobalt and probably ending up at Town. It was a revolving door here. I know that. But we also had a good amount who stayed the whole time."
The only thing different on Rutstein's end was bringing in DJ Jim Gade, who formerly spun at Bear Happy Hours, to spin last weekend. He also spun at Motley for Bear Happy Hour.
Rutstein said discussions on local bear blog sites have gotten a bit heated.
"They manufactured that Cobalt doesn't want the bears or doesn't treat the bears right or only wants the bears for the money," Rutstein said. "Well, you tell me any bar that doesn't want business. So this guy Nick [Baatz] is saying he's just doing it for the community or so he could hang out with his friends, but let's be real. He was also going to be behind the bar and making money from tips, so it got real nasty."
Rutstein said he'd love to have the bears and is willing to make some provisions for them — smoking patio, games they've requested, a bear DJ — but not to the extent that other bars are doing.
"Are we going to give away free pizza and dollar drafts?" he said. "Absolutely not. That doesn't make any money for anybody, so I'll leave that for the other bars."
And the plot may soon thicken. Some blogs said that during Bears Do Yoga on Monday, rumors circulated that Motley may reopen for Friday nights to accommodate the bears, and possibly for other, special events. Nothing could be confirmed before Blade deadline.
And what of the EFN/Motley employees? Former assistant general manager Raven Cullen said most of the employees are still figuring out their next moves.
"I think we're all still in the process of where to go from here," he said. "This was really just a few days ago that this all happened, so I think most people are still trying to figure out what they're trying to do."
Blade's summer closing party set for Sept. 17 in Rehoboth
Benefits journalism scholarship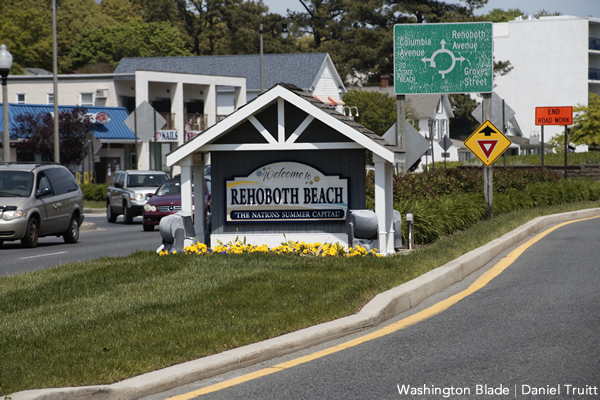 The Washington Blade's 15-year tradition of hosting a summer kickoff party in Rehoboth Beach was disrupted due to COVID restrictions. In lieu of that May event, the Blade is hosting a summer closing party on Friday, Sept. 17 at 6 p.m. at The Pines (56 Baltimore Ave., Rehoboth Beach, Del.).
Tickets are $20, which includes two drinks and appetizers. The event benefits the Blade Foundation's Steve Elkins Memorial Journalism Fellowship, a 12-week program in which an LGBTQ student journalist covers stories of interest to Delaware's queer community each summer.
All COVID safety protocols will be followed, including a requirement that attendees furnish proof of vaccination to gain entry.
If you are unable to attend you can make a donation to the Blade Foundation at BladeFoundation.org. Sponsors of the event include Delmarva Power and The Pines.
Rehoboth to close out summer with SunFest
Series of events to replace long-running Sundance due to pandemic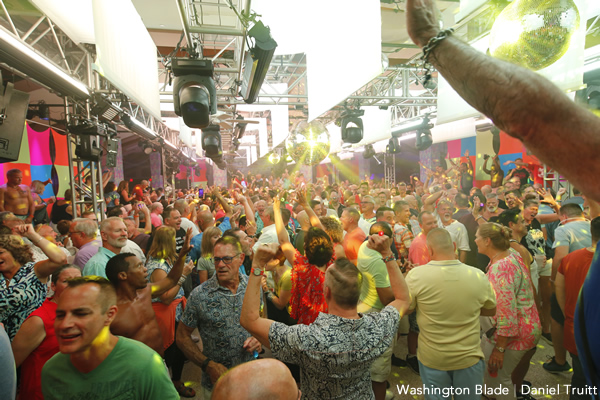 SunFest will feature a week of live performances, dances, and a live auction, sponsored by non-profit LGBTQ+ center CAMP Rehoboth.
The weeklong festival runs from Aug. 29 to Sept. 5 and is a change from the annual SunDance that CAMP Rehoboth has sponsored since 1988. This transformation began last year when the event was forced to go digital due to the coronavirus and the in-person events scheduled this year are important, according to development director and co-coordinator of SunFest Anita Broccolino.
"We love that community feel and the in-person makes all the difference in the world for us. Not being able to do it last year just reminded everyone how important we all are to one another," Broccolino said. "I think that bringing back these events this year is just huge for us and it will be extra celebratory as a result."
The festival begins with a 5k race and online auction opening on Sunday. Monday night features a give-back event at Iron Hill Brewery while Tuesday's agenda is still to be determined, said Broccolino. Diego's will host a Studio 54 give-back dance party on Wednesday and Thursday is the Port 251 women's give-back.
Live performances featuring the Skivvies, Randy Harrison and Diane Huey are scheduled for Friday night and Jennifer Holiday will follow with a performance on Saturday night, both at the Rehoboth Beach Convention Center. The festival closes out Sunday with auction pick-ups and Fun in the Sand and Sun, according to the CAMP Rehoboth website.
This event is also important to the organization's contributions to the community, said Broccolino.
"The essential services we provide for free to the community, which is a huge amount of health and wellness activities, as well as arts programming, a lot of youth programming and the community counts on us for those things. We never stopped during COVID, we made as much as we could virtual, but we took quite a hit not being able to raise those funds and awareness of the programs," Broccolino said. "We invite the entire community to come celebrate with us and make it to Rehoboth Beach, and let's make it joyful, and wonderful and make sure we're living up to the standards of all the people who helped found CAMP Rehoboth and live up to their legacy and beyond."
Rehoboth Beach welcomes Christopher Peterson back
Drag legend to perform weekly beginning July 4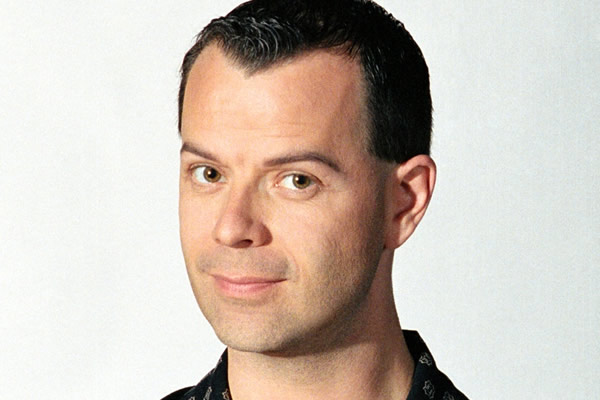 Christopher Peterson will celebrate 25 years of performing his brilliant show EYECONS when he brings it back to Rehoboth Beach this summer. He will be at Clear Space Theatre every Saturday at 10 p.m. and Sunday at 9 p.m. from July 4 to Sept. 5.
I have seen the show a number of times over the years from when he performed at the Renegade showroom (youngsters may not remember the Renegade out on the highway) to now at the Clear Space Theatre, so I am biased in saying it is always worth the price of a ticket. In fact it is worth a lot more because Christopher is an amazing talent. In addition to his own show he can be seen in "Priscilla, Queen of the Desert" at Clear Space.
I recently had the opportunity to chat with Christopher. He has lived in Key West, Fla., for years and performs there during the winter and when he isn't booked around the country. Christopher told me he was born Moncton, New Brunswick but grew up in Halifax (actually Dartmouth across the harbor) Nova Scotia, Canada 58 years ago.
We talked about gay life today and I asked him when he came out and he responded: "in the womb." He told me he always knew who he was even before he knew you could call it gay. He told me he was lucky and grew up in a family that always accepted him for who he was. I asked him if he was excited about coming back to Rehoboth and he told me he sometimes thought of this as his final 'widow tour' as it is his first time back at the beach since he lost the love of his life, James Mill, in September of 2019. They were together for 35 years and James was not only his partner in life but in business. Many in Rehoboth knew James and will miss seeing him at Christopher's side. He was a beautiful man.
Christopher has been called North America's greatest female impersonator and though I haven't seen all of them, I have seen enough to thoroughly concur with that. He not only impersonate the characters, he seems to become them. He never lip-syncs but sings their songs and talks in their voice. Christopher once said his only vocal training was in high school and in church choirs but you would never know that when listening to him sing. Christopher also designs all of his own costumes and they are incredible. It's amazing how quickly he can change from Marilyn Monroe and become Cher with just a new gown and new wig that he has stashed in the closet at the side of the stage. The transformation is mesmerizing.
Over the years he has impersonated so many iconic women, including Marilyn Monroe, Carol Channing, Madonna, Joan Rivers, Reba McEntire, Bette Midler, Tina Turner, Julie Andrews, Barbra Streisand, Liza Minnelli, Judy Garland, Eartha Kitt, Cher, Bette Davis, and Lucille Ball. He will add a new character once in a while if he feels comfortable having tried them out — one being Lady Gaga.
I asked him if he has a favorite character and he said, "That's like asking me if I have a favorite child. These are all my children and they each represent something special to me." He said, "as an example Streisand is the voice and Garland is the heart." I remember he was once quoted as saying Judy Garland is his favorite to do and since he told me she represents the heart it didn't surprise me as Christopher has a big heart. He often saves her for the end of the show and when you see her you leave wanting more.
I asked Christopher about the weirdest thing that ever happened during his show. He told me the story about an evening during the show, when he talks with an audience member, he leaned over the stage and began to chat with a table on the right of the stage and asked an older gentleman, Christopher called him Mary, how he liked the show. After saying he loved it the next thing Christopher saw was Mary keeling over. Turns out he had a heart attack. Christopher said he told the audience there would be a pause in the show and asked if there was a doctor in the house. One came forward and attended to the man and called 911. The gentleman seemed to recover and after they took him out on a stretcher the show went on. Christopher said this has happened more than once at his shows. Maybe it's the excitement.
I asked him if any of the women he impersonates have been to see the show and was surprised when he said no. I would think any of those still alive would be honored to see how Christopher does them and shows them off so well.
This will be an exciting summer in Rehoboth and Christopher is prepared for visitors to come to the show and still follow any restrictions in effect for the pandemic. The theater has said it will continue to abide by all COVID restrictions in order to ensure the safety of both the actors and the audience. Clear Space Theatre has been doing this all winter and doing it safely.
I urge anyone who has never seen Christopher Peterson to get your tickets early as anyone who has seen him will be buying tickets to his shows and you don't want to miss this chance to have a great fun evening in the theater.