Exploring the mysteries of Leonardo
Exhibit reveals a 'superhuman' artist, inventor

"His mind and personality seem to us superhuman, the man himself mysterious and remote."
Thus wrote art historian Helen Gardner about the archetype of Renaissance Man, Leonardo da Vinci. But is there a mystery still about Leonardo's sexual orientation?
This giant polymath of the High Renaissance — painter, sculptor, scientist, civil and military engineer, architect, mathematician, musician, anatomist, botanist and writer — appears to have no close relationships with women, except for one. He kept his private life indeed quite secret.
His sexual orientation has been the subject of analysis and speculation and even satire.
He has been thought by many, including Sigmund Freud, to have been gay, but Freud believed him to have merely been latent — gay-oriented but that those desires were unfulfilled.
Some have concluded that he was chastely gay, traumatically stung into sexless celibacy after a charge against him of sodomy with a male prostitute in 1476 when he was 24.
Or instead, as the art historian Kenneth Clark supposed, was Leonardo intimate with two of his pupils? One of them confided to Leonardo's brothers after his death that the great man's feelings for his young students were "sviscerato et ardentissimo" ("deeply felt and most ardent love").
And then there are Leonardo's private, erotic drawings of one of those pupils, also his ward, the notorious boy known by his well-deserved nickname "Salai" (the little unclean one), who came to live with Leonardo when he was a 10-year-old in 1490 when the painter was 38, and lived with him for 30 more years. Other paintings, especially "John the Baptist" and "Bacchus," depict androgyny and homoeroticism.
An exhibit at the National Geographic Museum, "Da Vinci – the Genius," which closes there on Sept. 12, should help to sweep away some of the mysteries surrounding da Vinci, the man who was perhaps the most diversely talented person ever to have lived, whose unquenchable curiosity was equaled only by his vast powers of invention.
The exhibit, which concentrates on his scientific and engineering side as much as his artistic scope, illustrates the point made by the historian Marco Resci who declared of Leonardo that his vision of the world was cooly rational and empirical and not mysterious at all.
For example, in the National Geographic exhibit, which offers a stunning catalogue of the range of da Vinci's epic genius, consider the section on flight, summed up by Leonardo himself in these words: "There shall be wings! If the accomplishment be not for me, t'is for some other." For Leonardo was the first to look at the science of flight and in the process to create the engineering of aeronautics.
Leonardo began this study working on the design for flying machines based on wing movements he observed closely by analyzing the flight patterns of birds and bats and dissecting them to study the anatomy of their wings. Later, however, he realized that humans — with less than a quarter of their weight in their arms and chest muscles — would simply never have the strength to fly like birds.
So he began instead to investigate flight without wing movement, by careful study of wind velocity and ways to use air currents to reach great heights. And his ideas, sketched in his many notebooks using his striking mirror-image cursive (being left handed, it was easier for him to write from right to left), foreshadow the use of gliders, airplanes and helicopters and also parachutes of today.
The genius of the National Geographic Exhibit is how it demonstrates the full scope of Leonardo's genius. It is a comprehensive traveling presentation that required more than a decade to complete and features a vast array of full-scale machine inventions built according to his personal "codices" (or notebooks). It also includes reproductions of his most famous paintings, including the "Mona Lisa."
To understand the mystery and the genius of Leonardo da Vinci, this is an opportunity not to be missed.
Here's your guide to the merriest gay holiday season!
Cocktails, music and dancing at upcoming parties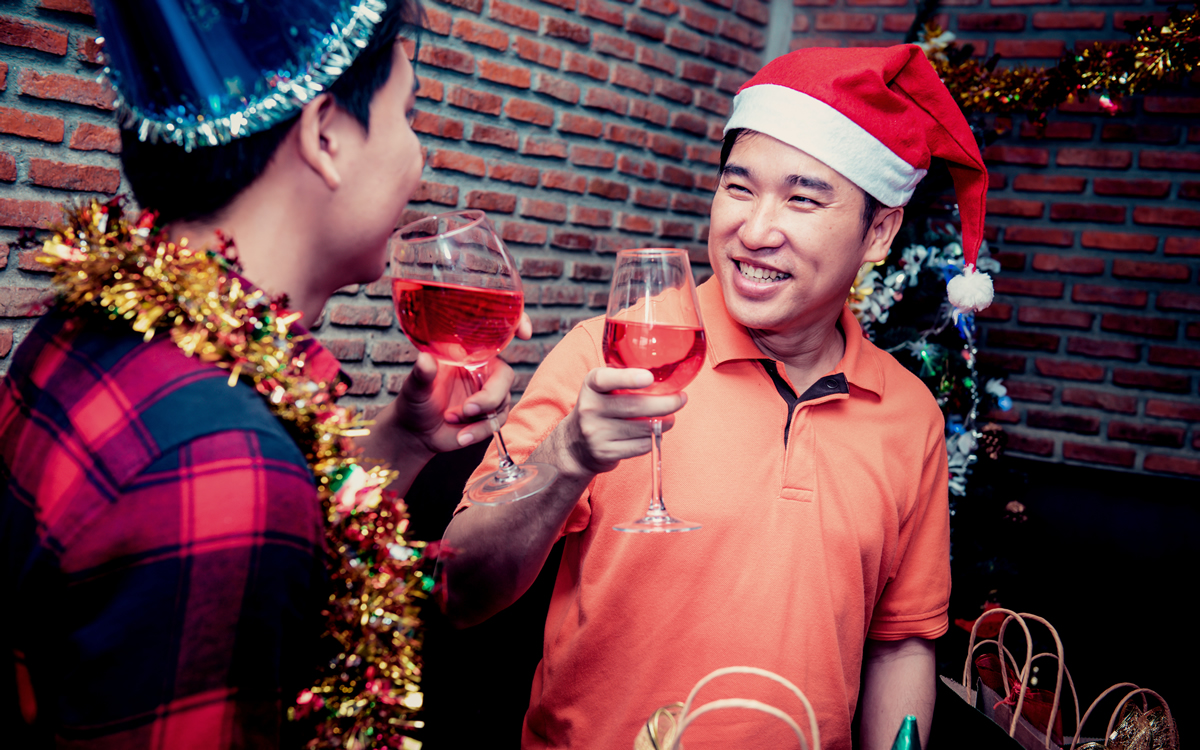 "LGBTQ Social Mixer – Pride On The Patio at Showroom" will be on Tuesday, Dec. 27 at 5:30 p.m. at Showroom.
There will be happy hour cocktails and dinner on the heated patio at the venue. Dress is casual, fancy, or comfortable. Guests are encouraged to bring their most authentic selves to chat, laugh, and get a little crazy.
Admission is free and more details are available on Eventbrite.
The Iconic International House of Balenciaga will host "Naughty or Nice: A Holiday Extravaganza" on Thursday, Dec. 22 at 10 p.m. at Privilege.
There will be a limited buffet and open bar, hookah, VIP packages, bottle specials and music by DJ Dave Thom and DJ Obie. There will also be a sweater contest with a cash prize.
Tickets are $20 and can be purchased on Eventbrite.
"Hip Hop Garden DC Day Party" will be on Saturday, Dec. 24 at 4 p.m. at Lost Society. This exclusive day party experience will feature non-stop music, dancing, and good vibes. Music played will be a crossover of genres and fusion of cultures.
Tickets are $20 and can be purchased on Eventbrite.
Winterfest remains in full force
Yappy Hour will be on Sunday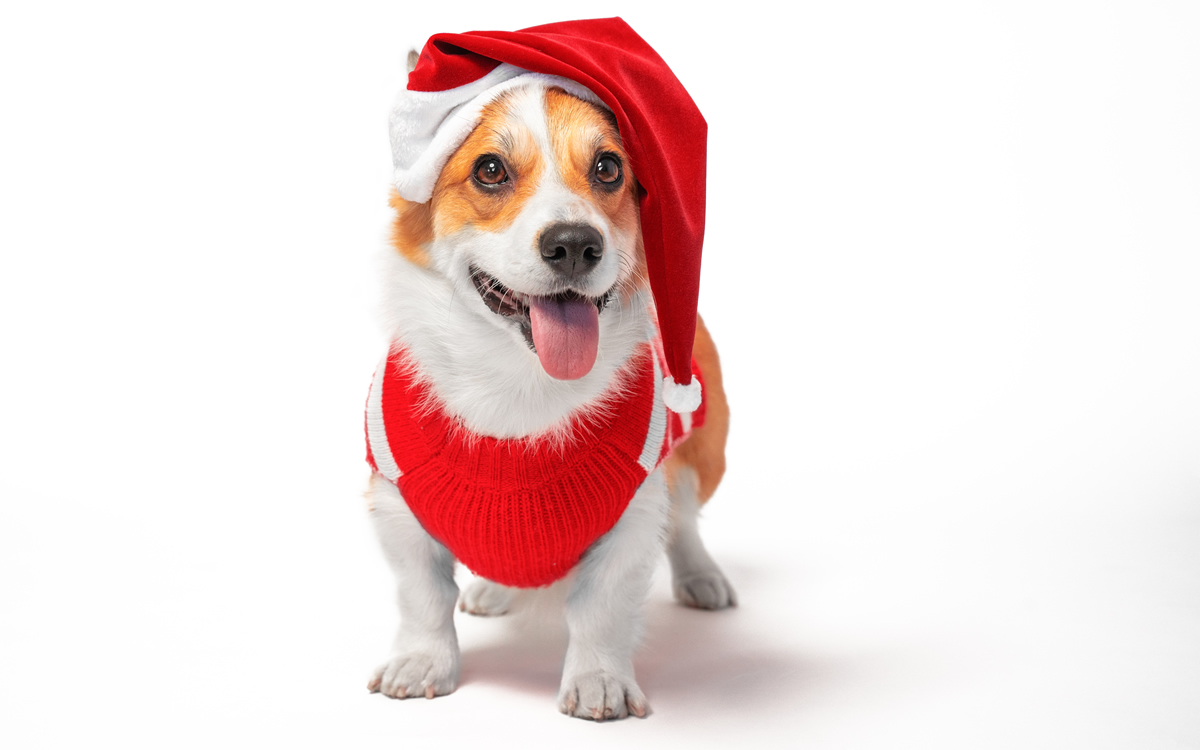 Events for Wunder Garten's 6th Annual Winterfest are still underway at one of D.C.'s most enthralling beer gardens at 1101 First St., N.E.
A Night of 1,000 Santas will be on Saturday, Dec. 17 at 8 p.m. Guests are encouraged to come dressed as Santa, Mrs. Claus, an elf, a reindeer, anything or anyone, to dance the night away and celebrate the holidays. This event is free and more details are available on Eventbrite.
Yappy Hour will be on Sunday, Dec. 18 at 12 p.m. This is a special day for the pups and their "hoomans" and perfect opportunity for the pups to get some treats and make new friends. Select beers cost $6 and there will be free pupucinnos with a purchase. This event is free and more details are on Eventbrite.
Trivia Mondays will be on Monday, Dec. 19 at 7 p.m. This event will be hosted by Mark Lloyd. Guests are encouraged to bring friends and test their knowledge to win prizes and glory. There will also be boozy cocktails, seasonal beers and themed decor. Tickets are free and more details are available on Eventbrite.
Halloween is back and more queer than ever!
Freddie's Beach Bar to host Halloween party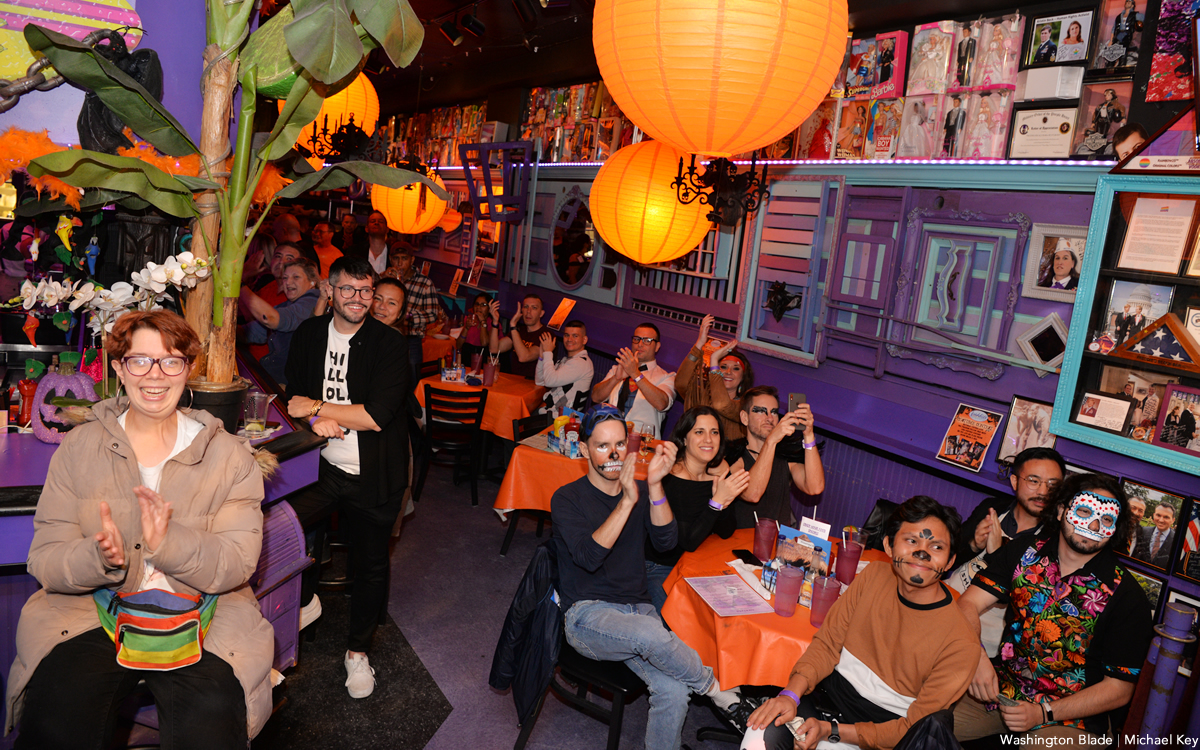 Freddie's Beach Bar and Restaurant will be hosting a Halloween party on Monday, Oct. 31 at 6 p.m.
Guests are encouraged to bring friends and meet new people from all over the world. Guests will gather in the back outside patio if the weather is nice or near the stage if not. Go Gay DC leader TJ Flavell will be there to greet you. Name tags will be provided. There's no cover charge.
For more details, visit Eventbrite. 
Metrobar DC to host 'Booze and Brews' Halloween Brunch'
"Booze and Brews Halloween Brunch" will be on Saturday, Oct. 29 at 7 p.m. at metrobar DC.
Guests are encouraged to come enjoy sounds from DJ Lalee and tasting tables from Catoctin and Republic Restoratives from 7-10 p.m. and drink specials featuring Catoctin or Republic Restoratives spirits all evening long.
This event is free to attend with an optional $15 Bash + SMYAL Fundraiser Ticket to help support LGBTQ youth across the district. Ticket holders will be honored with a cocktail.
For more details, visit Eventbrite.
Cake Pop to host 'HallowQueen Drag Brunch'
"HallowQueen Drag Brunch" will be on Sunday, Oct. 30 at 11 a.m. at The Hall CP. New host Cake Pop will be hosting this ultimate Halloween-themed event.
Flavored mimosas and Bloody Marys will cost $24 and the brunch buffet costs $30 and will include French toast casserole, buttermilk pancakes, tater tots hash, among many other menu items.
Tickets for this event start at $25 and can be purchased on Eventbrite.
Baltimore Playhouse to hold 'Haux-lloween' party
"Taste.Touch.Feel: Haux-lloween" will be on Saturday, Oct. 29 at 7:30 p.m. at Baltimore Playhouse – Private Social Club.
Guests are encouraged to come and enjoy top-tier burlesque and specialty performances, kink edutainment, interactive games, and plenty of surprises to thrill one's senses.
There will also be a costume ball with three categories. Each category is limited to eight participants. The categories are:
Alien Superstar: Most unique, intergalactic freak
Fetish Faerie: Whimsy, kinky, faerie hauxs
Best Couples Costume: Period.
After the costume ball, there will be an "Adult Play Date After Party" for mingling and a night of no inhibitions where guests can enjoy spontaneous performances, play with their lover(s) or be a voyeur while the music plays.
Tickets start at $45 and can be purchased on Eventbrite.
Sirene, X and Nadia to perform at Firefly
Firefly Halloween Special Event will be on Saturday, Oct. 29 at p.m. at Firefly. This event will feature performances by drag queens Sirene, X and Nadia. There will also be two competitions:
• "Holy" a ghoulie drag performance with a cash prize of $100 and a bookings prize of $100.
• A costume contest where the 1st place winner wins a one-night stay at Hotel Madeira, 2nd place wins dinner for two at Firefly, and 3rd place wins brunch for two at Firefly.
This event is free and more details are available on Eventbrite.