Gates wants 'Don't Ask' repeal in lame duck
Defense sec'y uncertain about legislation's prospects

Defense Secretary Robert Gates on Sunday expressed support for legislative repeal of  "Don't Ask, Don't Tell" during the lame duck session of Congress, but said he's uncertain whether lawmakers would be able to complete the task.
Asked about the possibility of repeal before members of the next Congress are seated, Gates replied, "I would like to see the repeal of 'Don't Ask, Don't Tell,' but I'm not sure what the prospects for that are. And we'll just have to see."
The comments, which Gates made to reporters aboard a U.S. military aircraft, mark a change in the defense secretary's position. Previously, Gates had said waiting for the Pentagon working group report, which is due Dec. 1, would provide the best guidance on moving forward with repealing "Don't Ask, Don't Tell."
With a new Republican majority coming into power in the U.S. House and a reduced Democratic majority in the U.S. Senate, prospects for legislatively ending "Don't Ask, Don't Tell" will be diminished when the 112th Congress begins.
Aubrey Sarvis, executive director of the Servicemembers Legal Defense Network, said he welcomes Gates' call for  passage of  "Don't Ask, Don't Tell" repeal before the end of the year. Repeal language is in the fiscal year 2011 defense authorization bill, which is pending before the Senate.
"If the President, Majority leader Reid, Secretary Gates, and a handful of republican senators are committed to passing the comprehensive defense bill, there is ample time to do so," Sarvis said.
Sarvis added that any talk of passing a "watered down" defense authorization bill with the "Don't Ask, Don't Tell" provisions stripped from the legislation would unacceptable and offensive to gay, lesbian and bisexual service members.
Gates' comments come the day after the new commandant of the Marine Corps, Gen. James Amos, said now isn't the time to end the military's gay ban. Amos assumed his position as commandant last month.
On Saturday, Amos told reporters "Don't Ask, Don't Tell" repeal could have unique consequences for Marine Corps. The service puts two Marines in each room in the barracks to encourage a sense of unity.
"There's risk involved; I'm trying to determine how to measure that risk," Amos said. "This is not a social thing. This is combat effectiveness. That's what the country pays its Marines to do."
6 killed in shooting at Christian school in Nashville
The shooter was identified as Audrey Hale, 28, of Nashville, according to police who identifies as transgender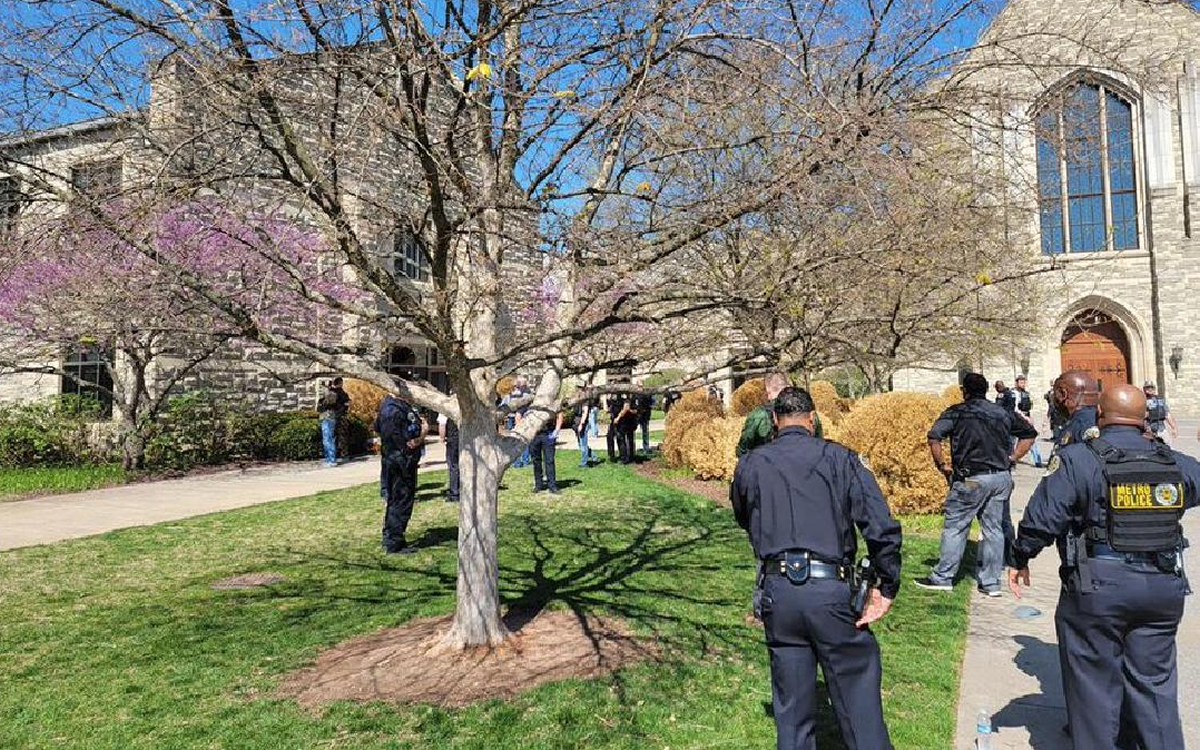 In a press conference Nashville Police Chief John Drake told reporters that earlier Monday morning a 28-year-old local female armed with two "assault-type rifles and a handgun" was killed by responding officers.
"At one point she was a student at that school," Drake told reporters hours after the shooting at the Covenant School. "But unsure what year […] but that's what I've been told so far."
The shooter was identified as Audrey Hale, 28, of Nashville, according to the chief, who identifies as transgender.
According to Drake, three children and three adults were killed in the shooting at The Covenant School on Burton Hills Boulevard, a private Christian school.
Children's Hospital Vanderbilt University Medical Center spokesperson John Howser told reporters "We can now confirm three children and two adults from the school shooting were transported to our Adult Emergency Department (the two adults) and (the three children) to the Pediatric Emergency Department at Monroe Carell Jr. Children's Hospital," Howser said adding "All five patients have been pronounced dead."
Police identified the three slain students as Evelyn Dieckhaus, Hallie Scruggs, and William Kinney, all age nine.
The three faculty members killed were Cynthia Peak and Mike Hill, both 61, and school head Katherine Koonce, 60.
At his only scheduled public event at the White House, President Joe Biden called the shooting "sick" and renewed his call for Congress to ban assault weapons.
Drake noted that the shooter was killed on the school's second floor by his officers acknowledging that the victims were students and staff members of the school.
The school has students from preschool through sixth grade and on a normal day has about 200 students and 40 staff members on campus.
In a statement, Tennessee Gov. Bill Lee tweeted: "I am closely monitoring the tragic situation at Covenant. As we continue to respond, please join us in praying for the school, congregation and Nashville community."
I am closely monitoring the tragic situation at Covenant, & the @TNDeptofSafety & @TNHighwayPatrol are assisting local law enforcement & first responders at the scene.

As we continue to respond, please join us in praying for the school, congregation & Nashville community.

— Gov. Bill Lee (@GovBillLee) March 27, 2023
NBC News reported that just days ago, a 17-year-old suspect wounded two administrators at a Denver high school before he was found dead.
In February, three students were gunned down at Michigan State University. And in January, two students were fatally shot at a charter school in Des Moines, Iowa.
The Washington Post and other media outlets reporting that U.S. Rep. Andrew Ogles (R-Tenn.), who represents the Nashville district where the Covenant School is located, said Monday in a statement that he was "utterly heartbroken" by the mass shooting.
Gun reform activists including Fred Guttenberg, whose daughter Jamie was killed in the mass shooting at Marjory Stoneman Douglas High School in Parkland, Fla., on Feb. 14, 2018, have called out Ogles for his hypocrisy posting tweets of Ogles posing with his children all carrying assault rifles in a 2021 family Christmas card photo:
The tragedy of the latest mass shooting is listening to Tennessee politicians who refuse to call it a shooting but who engaged in behavior that caused this to be more likely when they glorify guns. Tennessee Rep @AndyOgles, is this you with your family? pic.twitter.com/LJGnUKqJdA

— Fred Guttenberg (@fred_guttenberg) March 27, 2023
Dolly Parton-Miley Cyrus duet about rainbows banned by Wisconsin school
The School District of Waukesha says the decision is supported by its Superintendent Jim Sebert & the Board of Education was not involved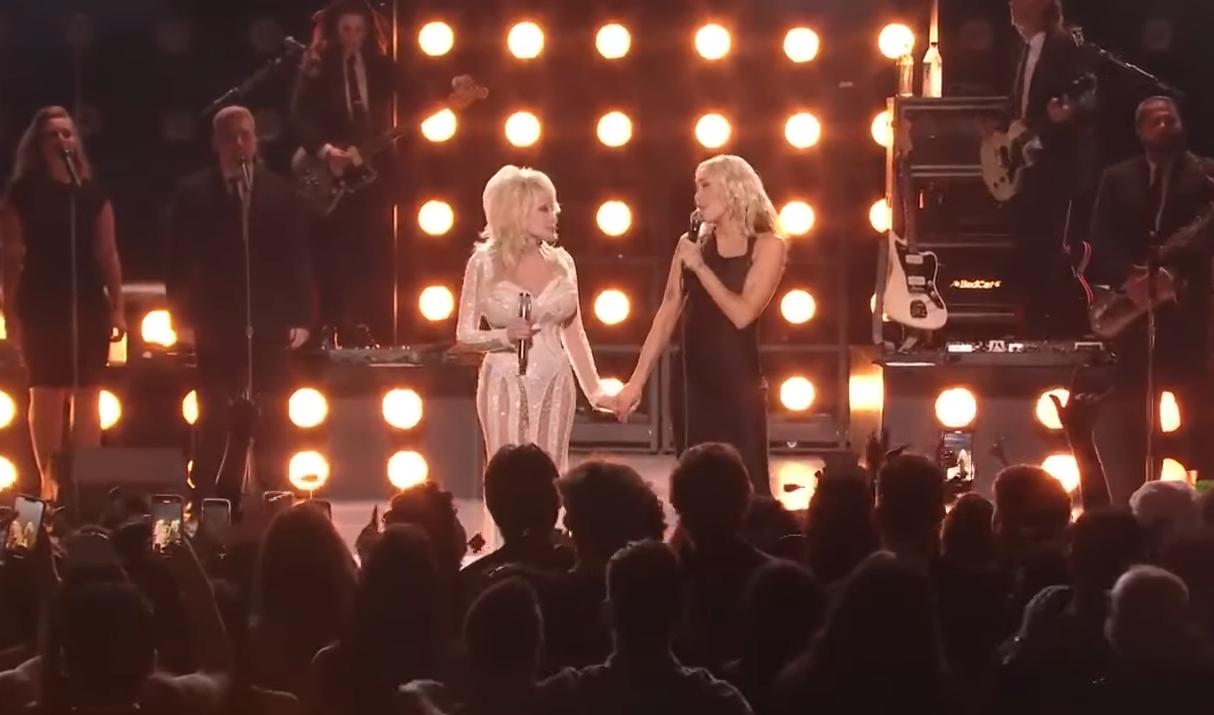 A decision by the School District of Waukesha banning Miley Cyrus' song "Rainbowland" sung in a duet with Country superstar Dolly Parton from the Heyer Elementary School's upcoming first-grade music concert because its too controversial has angered some parents and others labeling the decision an anti-LGBTQ move.
At issue are the lyrics: "Living in a Rainbowland where you and I go hand in hand. Oh, I'd be lying if I said this was fine. All the hurt and the hate going on here We are rainbows, me and you. Every color, every hue. Let's shine on through. Together, we can start living in a Rainbowland," as well as, "Wouldn't it be nice to live in paradise… where we're free to be exactly who we are."
WTMJ 4, Milwaukee's NBC News affiliate reported that a classroom teacher suggested the song to the music teacher. According to the school district, the music teacher checked with the principal to determine if the song would be acceptable to use in a first-grade music concert. The principal then checked with a central office administrator. The two reviewed the song alongside the district's "Board Policy 2240 – Controversial Issues in the Classroom." In accordance with the policy, they determined the song "could be deemed controversial."
Instead, the song "Rainbow Connection" by Kermit the Frog was selected.
The School District of Waukesha says the decision is supported by its Superintendent Jim Sebert and at no time was the Board of Education involved.
FOX6 News Milwaukee interviewed a parent and others about the decision:
Vice president to visit three African countries that criminalize homosexuality
Ugandan lawmakers passed anti-homosexuality bill last week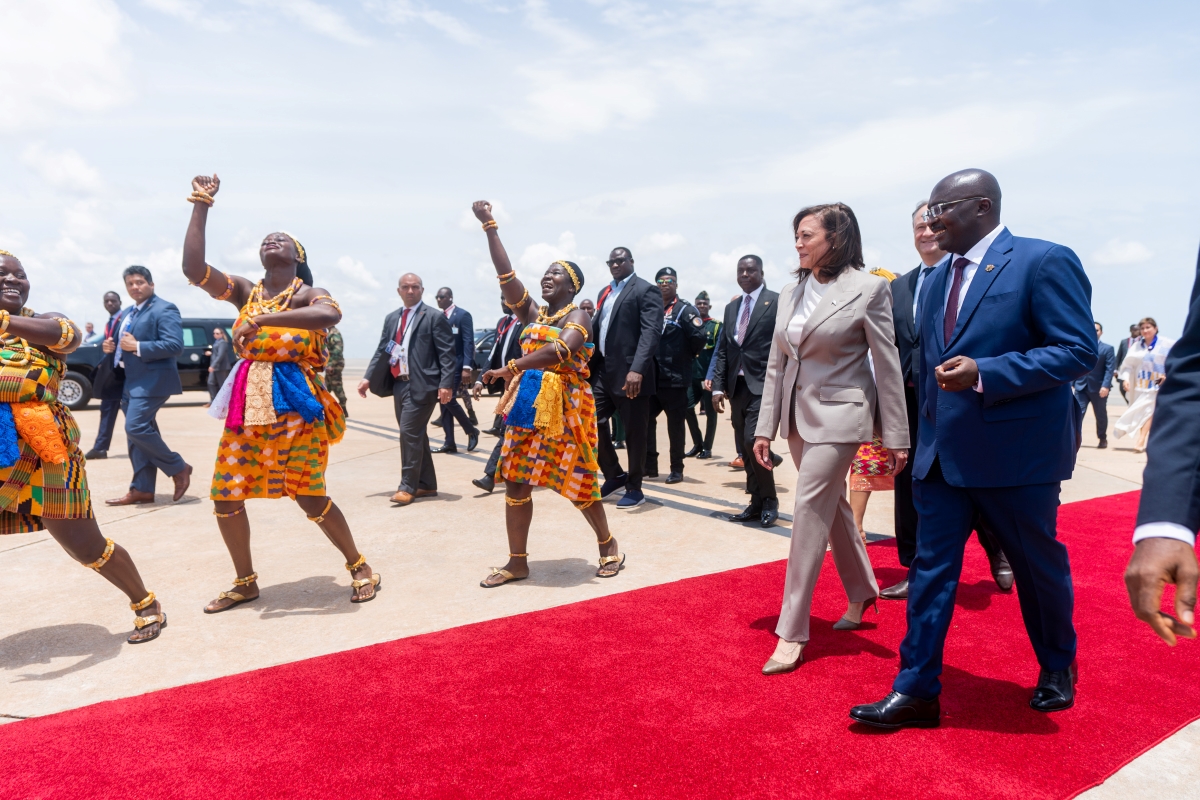 Vice President Kamala Harris this week will visit three countries in Africa that criminalize consensual same-sex sexual relations.
Harris and her husband, second gentleman Douglas Emhoff, arrived in Ghana on Sunday. They will travel to Tanzania and Zambia before returning to the U.S. on April 2.
Ghana, Tanzania and Zambia are among the dozens of countries in which consensual same-sex sexual relations remain criminalized.
The Washington Blade last week reported LGBTQ and intersex Ghanaians remain in limbo as lawmakers continue to debate the Promotion of Proper Human Sexual Rights and Ghanaian Family Values Bill that, would among other things, further criminalize LGBTQ and intersex people and make advocacy on their behalf and allyship illegal. A Ghanaian representative who spoke during a March 20 meeting that focused on the integration of LGBTQ and intersex rights into the U.N. Security Council's work said the body is not an appropriate venue to discuss them.
"You know that a great deal of work in my career has been to address human rights issues, equality issues across the board, including as it relates to the LGBT community," said Harris on Monday during a press conference with Ghanaian President Nana Afuko-Addo that took place in Accra, the Ghanaian capital. "I feel very strongly about the importance of supporting the freedom and supporting and fighting for equality among all people and that all people be treated equally. This is an issue that we consider and I consider to be a human rights issue and that will not change."
Tanzanian President Samia Suluhu, with whom Harris is scheduled to meet on Thursday, last month described LGBTQ rights as "imported cultures." The Tanzanian government has also banned children's books from schools because of their LGBTQ-specific content.
The State Department in 2019 recalled then-U.S. Ambassador to Zambia Daniel Foote after the Zambian government sharply criticized him for publicly defending a gay couple who had been convicted of violating the country's colonial-era sodomy law and sentenced to 15 years in prison.
Then-Zambian President Edgar Lungu later pardoned the couple. Current Zambian President Hakainde Hichilema, which whom Harris will meet on March 31, last September reiteated his government does not support LGBTQ and intersex rights.
Harris arrived in Africa less than a week after Ugandan lawmakers approved a bill that would further criminalize homosexuality and LGBTQ and intersex people. White House Press Secretary Karine Jean-Pierre said the measure if signed "would impinge upon universal human rights, jeopardize progress in the fight against HIV/AIDS, deter tourism and investment in Uganda, and damage Uganda's international reputation."
"The bill is one of the most extreme anti LGBTQI+ laws in the world," she said on March 22 during her daily press briefing. "Human rights are universal — no one should be attacked, imprisoned or killed simply because of who they are or who they love."
President Joe Biden in 2021 signed a memo that committed the U.S. to promoting LGBTQ and intersex rights abroad as part of the White House's overall foreign policy. Then-State Department spokesperson Ned Price later told the Blade the decriminalization of consensual same-sex sexual relations is one of the Biden-Harris administration's five priorities as it relates to LGBTQ and intersex rights overseas.
A senior administration official told reporters during a conference call that previewed Harris' trip that she "is very much focused on opportunities in Africa and a positive message and the great things we can do in partnership with African countries. And you're going to really see that as the theme of the trip, given Africa's role in the world and what we think can be done with Africans, for the sake of Africans in the United States and the rest of the world."

"But that doesn't mean that she would shy away from discussing difficult issues, and you know her track record on the LGBTQ issue," added the official. "She spent her whole career fighting for rights of overlooked and marginalized people, including LGBTQ people."
The official further stressed the Biden-Harris administration "is very clear about the right for all people to live free of harm and discrimination and to realize their full potential and to fully participate in society."
"The vice president has been clear about that throughout her engagements in the United States and elsewhere in the world, and it won't be any different when she is in Africa," added the official. "We have said, you know, including in recent days — expressed the concerns we have about certain developments that we've seen on the African continent, whether it's laws or practices that are anti-LGBTQ. And that's not consistent with what this administration stands for."
The official also said they "don't think that is a choice between taking a firm stand on that set of really important issues and the big positive opportunity that the vice president sees in Africa and she's going to emphasize on this trip."
The Blade will provide further updates of Harris' trip as they become available.