LGBT witnesses back D.C. anti-bullying bills
ACLU says legislation could violate students' civil liberties

Nine witnesses representing the LGBT community expressed strong support for two bills aimed at prohibiting bullying in D.C. schools, public libraries and parks during a City Council hearing this week.
The LGBT witnesses, including two gay and one transgender student, gave examples of anti-LGBT bullying and harassment in the D.C. public school system. They joined other witnesses in noting that existing public school policies pertaining to bullying were not strong enough to adequately address the problem.
"The District of Columbia has been a pioneer on issues such as nondiscrimination in schools and yet is one of only a handful of jurisdictions in this country without an anti-bullying law," said Alison Gill, a public policy associate with the Gay, Lesbian & Straight Education Network (GLSEN).
Gill and other witnesses pointed to the 2009 D.C. Youth Risk Behavior Survey, a federally funded study that includes data on lesbian, gay, and bisexual youth. Among other things, the study found that 29 percent of LGB teens in the city's middle schools and high schools have attempted suicide. The study did not collect data on transgender students.
Anti-gay bullying and harassment are believed to have played a large role in prompting the youth to consider suicide, Gill and other witnesses said.
D.C. Mayor-elect Vincent Gray presided over the hearing in his current role as City Council Chair and chair of the Council's Committee of the Whole. He takes office as mayor on Jan. 2.
The Committee of the Whole and the Committee on Libraries, Parks and Recreation, which is chaired by Council member Harry Thomas (D-Ward 5), conducted a joint hearing on the two bills, the Bullying Prevention Act of 2010 and the Harassment and Intimidation Prevention Act of 2010.
Gray said after the hearing that the two bills would be combined following a markup hearing that he predicted would take place sometime next year.
"I don't see the evidence of a comprehensive policy existing in the city on this," Gray told reporters after the hearing, saying a combined version of the two bills would go a long way to address the problem of bullying.
The Bullying Prevention Act, which Gray and Council member Michael Brown (I-At-Large) introduced in April, calls for developing a "model policy prohibiting bullying, harassment and intimidation in the District of Columbia public schools." It requires all public schools to adopt an anti-bullying and harassment policy at least as strong as the model policy defined in the bill.
The Harassment and Intimidation Prevention Act, which was introduced in October by Thomas, calls for developing similar policies banning bullying and harassment but expands the coverage to D.C. public charter schools, the city's public libraries and parks and recreation centers, and to the University of the District of Columbia.
Thomas's bill also covers bullying and harassment conducted through "electronic communication," such as e-mail or social networking sites.
The bill defines harassment, intimidation or bullying as "any gesture or written, verbal or physical act, including electronic communication, that is reasonably perceived as being motivated either by any actual or perceived characteristic, such as race, color, religion, ancestry, national origin, gender, sexual orientation, gender identity and expression, or a mental, physical or sensory handicap, or by any other distinguishing characteristic…"
It says an act of bullying, intimidation or harassment would be one that "a reasonable person should know, under the circumstances, will have the effect of harming a student or damaging the student's property, or placing a student in reasonable fear of harm to his person or damage to his property."
The definition further states that the act in question "has the effect of insulting or demeaning any student or group of students in such as way as to cause substantial disruption in, or substantial interference with, the orderly operation of a school, university, recreation facility, or library."
Arthur Spitzer, legal director of the D.C. chapter of the ACLU, said the ACLU supports the concept of anti-bullying legislation but has concerns that the wording of the two proposed bills in D.C. could violate students' civil liberties.
"What does it mean by harming a student?" he said of part of the definition in one of the bills. "Does that mean hurting a student's feelings? If a student comes in and says I feel very harmed by the fact that so and so said I was a crappy athlete … That's not bullying," he said.
"So I think the language here needs to be tightened up."
Spitzer told the Washington Post that it would be "perfectly legitimate" for a student to say he or she thinks homosexual conduct is "against the word of God." Although such a comment might hurt the feelings of a gay student, that should not be defined as bullying but instead as "an opinion that every student has a right to express," he told the Post.
GLSEN spokesperson Daryl Presgraves said GLSEN believes the language in the two D.C. bills would not violate students' civil liberties. But he said GLSEN and others supporting the bills would be open to making changes if the ACLU demonstrates that the language would prevent students from expressing their opinions in a way that doesn't cross the line of true bullying and harassment.
Trina Cole, a male to female transgender student who graduated in 2009 from D.C.'s Dunbar Senior High School, told the hearing she was victimized by harassment and intimidation that went far beyond hurting her feelings.
"At school, I was often both verbally and physically abused," she said. "We need to have more support in our schools so that the bullying that I went through does not continue to happen every day."
Cole testified on behalf of Metro Teen AIDS, a D.C.-based group that provides services to LGBT youth at risk for HIV.
Ginnie Cooper, chief librarian for the city's public library system; Jesus Auguirre, director of the Department of Parks and Recreation; and Mark Farley, vice president of the Office of Human Resources for the University of the District of Columbia each expressed strong support for the two bills.
A spokesperson for the D.C. public schools did not appear before the hearing. Gray said the person expected to testify had a scheduling conflict and was expected to submit written testimony within the next week.
Gay activist and ANC commissioner-elect Bob Summersgill noted that the D.C. Public Schools currently use city-adopted regulations pertaining to student discipline as a basis for addressing bullying and harassment of students. A provision of the city's Human Rights Act and a March 2000 directive by the then D.C. schools superintendent are also used as a patchwork of rules or laws to address bullying.
"The limitations in all of these laws and regulations are the implementation and enforcement," Summersgill told the hearing. "If a school fails to make clear that bullying will not be tolerated, or if a teacher or staff fails to intervene when bullying occurs, or if a teacher or staff makes a derogatory comment or through inaction shows their distaste for some group, then they are tacitly giving approval of bullying and harassment," he said.
Michael Musante, an official with Friends of Choice in Urban Schools (FOCUS), which advocates for D.C.'s public charter schools, said the group did not support the proposed legislation, saying charter schools were formed as semi-autonomous institutions independent from city control.
He said many charter schools already have anti-bullying polices and said charter schools prefer to address bullying through school disciplinary codes rather than "one-size-fits-all legislation."
Gray and Council member Michael Brown, speaking after the hearing, said they favor including charter schools in the legislation before the Council.
"They have over 30,000 of our kids being educated with public money," Gray said of the charter schools.
Others who testified in favor of the bills at the hearing included Renee Reopell, program associate for the D.C. LGBT community center; Peter Rosenstein, LGBT community activist; Rick Rosendall, vice president of the Gay & Lesbian Activists Alliance; Bill Briggs, executive director of Metro D.C. Parents, Families and Friends of Lesbians and Gays (PFLAG); and Andrew Barnett, executive director of Sexual Minority Youth Assistance League (SMYAL).
Flight attendants union endorses Sarah McBride
Del. lawmaker would be first transgender member of Congress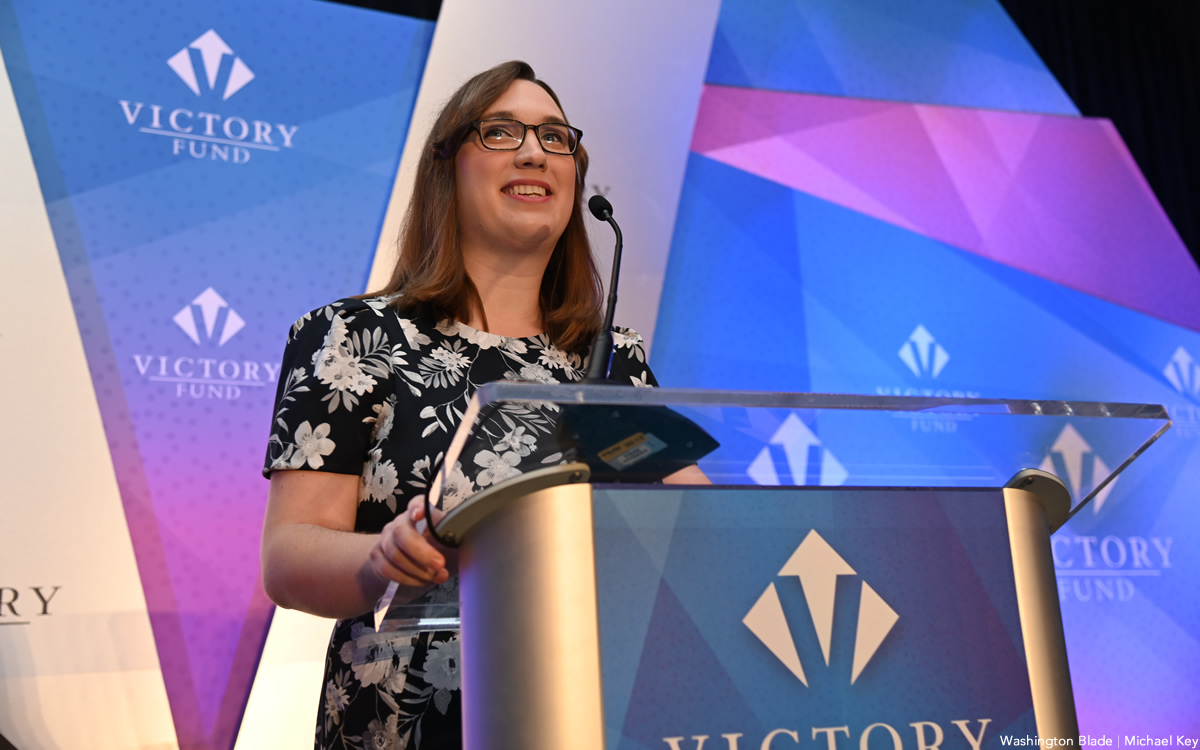 Delaware congressional candidate Sarah McBride has earned the support of the Association of Flight Attendants, the nation's most prominent flight attendant union.
It's the second big labor endorsement for McBride after the United Food and Commercial Workers Local 27's endorsement. The Association of Flight Attendants praised her for spearheading efforts to bring paid family and medical leave to Delaware, which will take effect in 2026.
"Sarah's record in the Delaware Senate shows that she understands how to work collaboratively, build power and make big things happen," the union's president, Sara Nelson, wrote in a press release shared exclusively with the Washington Blade. "That's the kind of leader we need in Congress, and we're proud to endorse her candidacy."
McBride also announced her support for creating a list of abusive passengers and banning them from flying. Each airline has a list of passengers banned from flying, but airlines don't share the lists with each other, though Delta Air Lines has asked them, because of "legal and operational challenges," as a representative for the airline industry trade group Airlines of America told a House committee in September 2021.
"Right now, someone can be violent towards a flight attendant or another passenger and walk directly off of that flight and onto one with a different airline to endanger more people," an Association of Flight Attendants spokesperson wrote in a statement.
The Protection from Abusive Passengers Act would put the Transportation Security Administration in charge of building the database of passengers fined or convicted of abuse and has bipartisan support but has sat idly in committee since March. It failed to pass last year, and civil rights groups including the American Civil Liberties Union have charged that the list would disproportionately target people of color and strip and a better step to reducing hostility would be making flights more comfortable. Reports of defiant and unruly passengers have more than doubled between 2019, before the COVID-19 pandemic, and 2022.
"I thank the Association of Flight Attendants for endorsing our campaign," McBride wrote in the press release. "It's important that we recognize and celebrate the symbiotic relationship between strong, unionized workforces and the continued growth of employers here in our state."
The union representing 50,000 flight attendants across 19 airlines is putting pressure on airlines to grant union demands in contract negotiations. At American Airlines, unionized flight attendants voted to authorize a strike — putting pressure on the airline to accede to its demands. Flight attendants at Alaska Airlines say they are ready to strike but have not voted to authorize one yet. United Airlines flight attendants picketed at 19 airports around the country in August, ratcheting up the pressure.
The union's endorsement adds to a growing list of McBride endorsements, including 21 Delaware legislators, the United Food and Commercial Workers, the Human Rights Campaign, EMILY's List, and Delaware Stonewall PAC. McBride, who would be the first openly transgender politician in Congress, has powerful connections in Washington — including with the White House — and is favored to win Delaware's lone House seat.
A poll commissioned by HRC shows her leading the pack of three candidates vying for the seat — 44 percent of "likely Democratic voters" told pollster company Change Research, which works with liberal organizations. The poll of 531 likely Delaware Democratic primary voters, though, was conducted only online — meaning those with less familiarity or access to the internet may not have been counted — and Change Research's methodology for screening likely voters is unclear. The company also did not provide a breakdown of respondents by age, gender, and race, but says it uses an algorithm to make the results representative.
Nelson said McBride's time in Delaware's state Senate shows her prowess in building power and working collaboratively.
"That's the kind of leader we need in Congress, and we're proud to endorse her candidacy," she wrote.
Lawsuit seeks to force Virginia Beach schools to implement state guidelines for trans, nonbinary students
Va. Department of Education released new regulations in July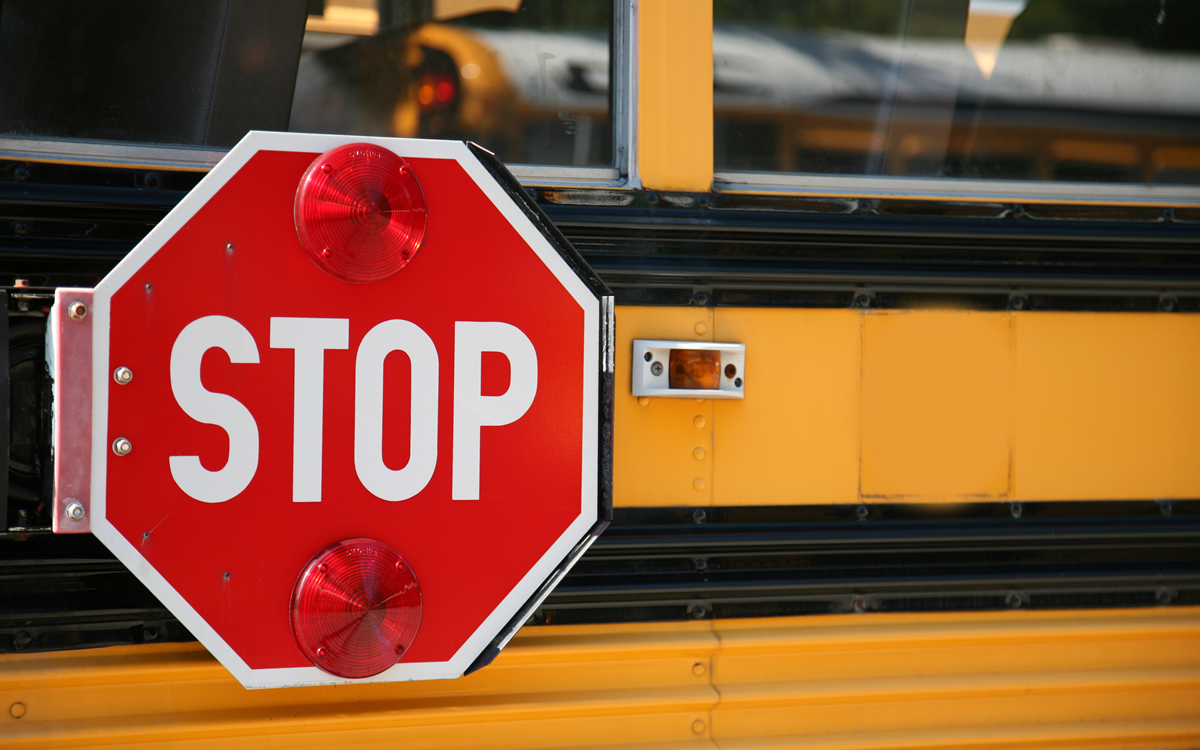 Two parents in Virginia Beach have filed a lawsuit that seeks to force the city's school district to implement the state's new guidelines for transgender and nonbinary students.
NBC Washington on Friday reported Cooper and Kirk, a D.C.-based law firm, filed the lawsuit in Virginia Beach Circuit Court.
The Virginia Department of Education in July announced the new guidelines for which Republican Gov. Glenn Youngkin asked. Arlington County Public Schools, Fairfax County Public Schools and Prince William County Schools are among the school districts that have refused to implement them.
HME Consulting and Advocacy stands on frontline of LGBTQ policy
Heidi Ellis is a consultant who doesn't take clients 'not aligned with my mission'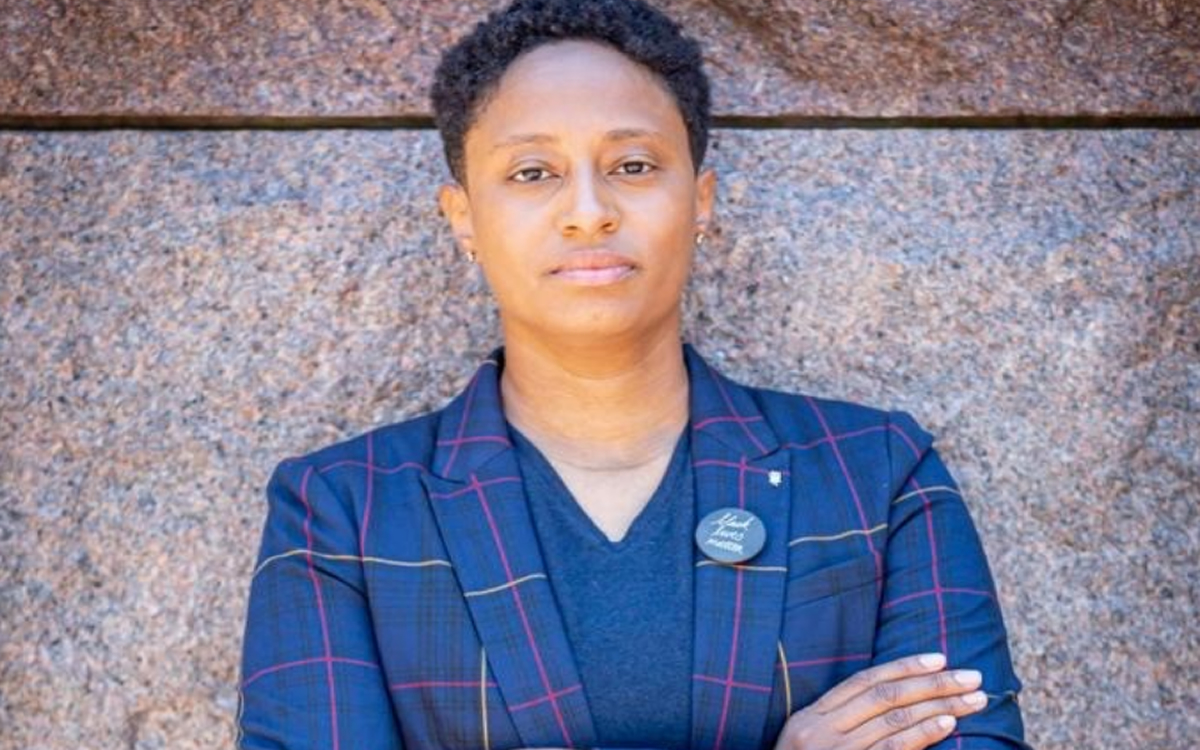 September is here, which means Congress and the D.C. Council return from their August recess and life for consultant Heidi Ellis quickly gets busy.
Her days are filled with negotiating with Council members, phone calls with clients, and policy planning for advocacy groups. The organizations she represents are looking to her to help them push policy and she hopes to guide them to victory.
Ellis's company, HME Consulting and Advocacy, came after years of working in the public and private sectors as a consultant. In 2019, Ellis decided to shift her focus to work that stood at the center of the intersections in which she lives. She sought to figure out how she could better serve her community as a Black queer Latino woman. Ellis recognized that there was a niche for mission-driven consulting in the District.
"I was sought out and recruited by a lot of organizations that wanted me and I took a beat, because I was like 'Do I want to go back into a machine where even if I do effect change, I have to answer to someone?'"she said, in reference to consulting agencies that were in pursuit of her talent. Ultimately, she decided against continuing her work under another company. "By doing what I do, I have much more flexibility for one to say 'Yes' but also to say 'No'."
Although Ellis has considered going back to working in the corporate space, she still loves the flexibility of being able to be nimble as a private consultant.
Although Ellis doesn't work entirely in the advocacy space, her consulting clients still align with her personal values. She joked that she differs strongly from the stereotypical money-driven D.C. consultant who sports Brooks Brothers suits on K Street.
"Even though I am a private consultant … my work is very much mission driven," she said. "I don't take any clients that are not aligned with my mission."
Her mission is simple, Ellis is "committed to elevating issues that sit at the nexus of education, mental health, LGBTQ+ individuals, and people of color."
"The more marginalized you are, the more you suffer from the failures of policy and the gaps of service," she said.
As a consultant in the advocacy space, Ellis does the behind-the-scenes work for organizations to help correct these policy failures and close the gaps. Whether she is facilitating training for companies to better understand how to serve their LGBTQ communities, or she is on the frontline of education policy changes –– Ellis aims to only do work that she is passionate about.
She said that the balance of her combined passion and level-headedness help her to build trusting relationships with her clients and in the end, "Get stuff done."
Since starting her organization, some of her proudest work has been done with the DC LGBTQ+ Budget Coalition. The coalition is made up of more than 30 organizations that aim to advocate for investments and policy changes that affect LGBTQ lives. As a leader of this coalition, her services include policy support, facilitation, training, initiative development and organizational redesign. Since she began leading the coalition, they have raised more than $5 million of investments in LGBTQ programs.
Later this fall, she will work with the DC LGBTQ+ Budget Coalition along with the ANC Rainbow Caucus to convene the first LGBTQ+ Housing Summit from Nov. 29-30.
"The one thing we all recognize is that housing is the common denominator of every other social affliction facing LGBTQ communities," she said.
At the summit they will focus on the barriers within the current housing system and explore revitalized approaches to dealing with the current housing market. To pre-register for the event, visit the LGBTQ+ Housing Summit website.