December 23, 2010 at 3:01 pm EDT | by Kevin M. Norris
Dreaming of a non-white Christmas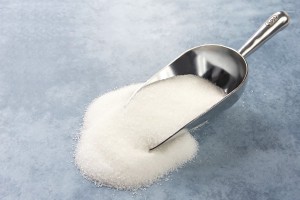 While I am cautious to use the term diet, the label is easily identifiable. But for a more realistic and effective approach I like to express eating well in terms of nutritional awareness or eating strategies.
For many years I have been an advocate of the "no white product" approach to eating because it is one of the least restrictive, easy-to-follow and arguably most effective nutritional plans. Essentially, this plan encourages the consumer to stay away from processed and packaged foods like white flour, simple sugars and to limit salt (sodium) intake to less than 2300 mg a day.
Many believe that "white products" can be silent killers because they are hidden in so many processed foods that slowly rob your body of essential nutrients and are often empty calories that can promote weight gain. According to the Mayo Clinic, 77 percent of our salt intake is consumed in processed foods. What's more, processed foods have been altered chemically so that they are devoid of any nutritional value and the "empty" calories are harder to digest and break down.
These empty calories often burn much faster, thus utilized for quick energy, spike blood sugar and then result in an almost immediate loss of energy.
The "no white product" approach has been earning buzz for some time with endorsements from Oprah Winfrey and Cameron Diaz and in the 2007 book "No White Diet," by Paul Array. What is most unique about this approach is that it does not require portion sizing. And while processed foods tend to be cheaper there is not a significant cost increase to this approach.
Also, while most white products are carbohydrates, this eating plan is not the Atkins Diet or South Beach Diet, which essentially asks you to eliminate most carbohydrates. Elimination of any macro-nutrient like carbohydrates can have a negative impact on your health.
White flour is refined and processed and has very little if any nutritional value. Consuming white flour also increases insulin levels, promotes storage of fat and depresses your immune system. This in turn has a slowing effect on your metabolism and zaps your energy. And with the increased insulin productions, cravings for more carbohydrates are triggered which can lead to overconsumption.  Overconsumption of any food that the body does not utilize for energy will be converted to fat and add to weight gain.
Consume whole grains and whole wheat, which also contain fiber essential to every diet for lowering cholesterol and blood pressure. As a rule fiber intake should be 20-30 mg per day.
Most Americans consume between two and three pounds of sugar per week. Too much refined sugar can affect your health in numerous ways. From kidney disease, tooth decay, diabetes and obesity to anxiety and depression, sugar has a litany of negative health ramifications.
Salt is essential in small amounts for bodily functions, fluid maintenance and muscle contraction and relaxation. However, too much salt (more than 2300 mg per day or one teaspoon) can lead to high blood pressure, which comes with a potential litany of other health problems such as congestive heart failure, stroke and kidney disease.
Here are some of the most effective ways to apply these "no white products" eating strategies to your lifestyle.
Include a variety of whole grains in your diet such as whole wheat, brown rice, quinoa and barley.  Be sure to look for 100 percent whole wheat on food labels.
Focus on food labels before you buy. Avoid products listing high fructose corn syrup or other high sources of refined sugar. Consume raw sugar instead.
Eat fruits and vegetables as much as possible and natural sources of foods like nuts, legumes and whole grains.
Consume no more than one teaspoon of salt per day. Consume sea salt, which has a much higher mineral content. Avoid processed foods. Avoid salt as a flavor enhancer and use various seasonings instead.
Remember, eating well is about education and should be combined with regular exercise, adequate sleep, low alcohol consumption, avoiding nicotine and limited caffeine intake.