Queery: Steve Clemons
The think tank guru and blogger answers 20 gay questions
Steve Clemons reads a lot. He's never fully caught up on the thousands of e-mails he gets daily and he's inundated with what he calls a "gusher" of information. But it's part of what gives his blog, the Washington Note, its sharp edge and keeps him in demand as a commentator on cable news.
"It's constant and I do a pretty good job of keeping up with it, absorbing information quickly," he says. "So the chances are high that I will know an angle or a twist to ask about. You gotta be informed — that's a big part of it. If not, you'll be derivative."
Clemons started his blog with his friend Josh Marshall in 2004 as an outlet for his dual passion of foreign policy and economic "stuff," that he wasn't doing much with at his day job as a senior fellow at the American Strategy Program at the New America Foundation, a centrist think tank he co-founded 12 years ago. He got on the national radar quickly and was named a blog favorite this year by Time magazine. A well-timed scoop in 2006 about former United Nations Ambassador John Bolton and a cancelled hearing earned him more than 6 million hits in a single day.
Clemons, a 48-year-old Bartlesville, Okla., native, has been in Washington 16 years. Before that, he spent 14 years in Los Angeles where he directed the Japan America Society of Southern California.
His philosophy on being openly gay is, "I don't shy away from it, but I don't wear it on my sleeve either."
He and his partner, Andrew Oros, have been together 19 years and live in Dupont Circle with their dog, Oakley, a Weimaraner.
Clemons enjoys blogging, running, biking, fishing, reading and selling small items on eBay in his spare time.  (Blade photos by Michael Key)
How long have you been out and who was the hardest person to tell?
Since 1992. One of my mentors, Chalmers Johnson, was tough for me but went well. Also my husband's mom, whose sister was spreading rumors that I was having an affair with Andrew's mom. Untrue of course — the affair was with her son.
Who's your gay hero?
Alexander the Great, Leonardo Da Vinci, Michelangelo, John Maynard Keynes, Frank Kameny, Pedro Zamora, Andrew Tobias
What is Washington's best nightspot, past or present?
Nellie's (Cobalt is close second).
Describe your dream gay wedding.
Had it — eloped and got married on the steps of San Francisco City Hall with a couple of other gay couples in August 2008 and on-looking tourists applauding like crazy when my husband and I kissed. In 1996 had an LTC-BBQ (long-term commitment barbecue at my father-in-law's. Also very cool.)
What non-gay issue are you most passionate about?
Improving the direction of U.S. foreign policy — getting Israel/Palestine resolved, ending the Afghanistan war, getting Iran on a non-nuclear course, normalizing relations with Cuba, etc.
What historical outcome would you change?
I would have preferred Monica Lewinsky to have an affair with Bill Clinton after he was president rather than during his time in office. We might then have gotten Israel/Palestine two-state solution in place and have resolved the North Korea nuclear mess early. This in turn might have helped Al Gore get elected over Bush, preempted the invasion of Iraq and probably wouldn't have had the same Iran challenge we have today.
What's been the most memorable pop culture moment of your lifetime?
I went as "media" to the HRC dinner featuring President Obama. During "media availability" I met the cast of "Glee" as well as Lady Gaga while waiting to meet Matthew Shepard's parents. I didn't know who "Glee" and Lady Gaga were (though in retrospect I had heard Gaga's music — just didn't know the name of the singer) and only recognized Jane Lynch from "Julie and Julia." Now I love Gaga and "Glee" obsessively. Other cool thing is that Darren Star, creater of "Beverly Hills 90210," "Melrose Place," and "Sex in the City," was my best friend in college. Took Darren to the White House Correspondents dinner this year and sat him next to Zbigniew Brzezinski, Brent Scowcroft, Denis McDonough and Joshua Marshall. It was really hot when Bradley Cooper, Cynthia Nixon and other Darren discoveries came over to schmooze our table.
On what do you insist?
Active engagement in life and causes. No time for those who wait passively for things to happen.
What was your last Facebook post or Tweet?
@SCClemons — Obama will score very, very big points across the board if DADT passes the Senate tomorrow. This is a big deal. There will be great fanfare and celebration or lots of tears tomorrow.
If your life were a book, what would the title be?
"America's Gay Machiavelli"
If science discovered a way to change sexual orientation, what would you do?
Stay exactly as I am.
What do you believe in beyond the physical world?
Energy
What's your advice for LGBT movement leaders?
Remember that their job is to eventually put the LGBT business out of business, not become too comfortable with the status quo struggles. We want equality, fairness, an end to discrimination — and we need to keep the pressure up all the time to move our rights forward.
What would you walk across hot coals for?
An end to "Don't Ask, Don't Tell" (ouch, those are hot!), gay marriage in America, saving anyone in Matthew Shepard's shoes, my friends in need, my husband.
What gay stereotype annoys you most?
The notion that gay men are pedophiles or that effeminacy and being gay are in lockstep.
What's your favorite gay movie?
"Longtime Companion" ("Another Country" comes in close second)
What's the most overrated social custom?
Wearing ties — can we just get rid of them all?
What trophy or prize do you most covet?
Any national bass fishing trophy — and maybe a Pulitzer for blogging.
What do you wish you'd known at 18?
That it was really, really all going to be OK.
Why Washington?
Because Washington is the sun around which politicos here and around the world orbit. D.C. is a free trade zone for pursuing any cause — and to get a better world, whether through ending LGBT discrimination or improving America's foreign policy course, one has to compete effectively in the game here.
Renovations in the time of COVID
Clean and de-clutter your home before listing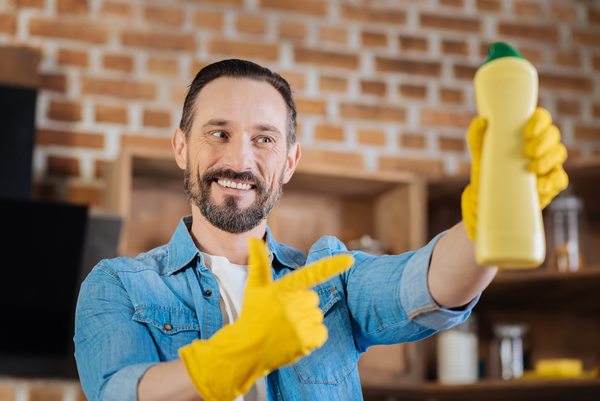 What do I need to do to make my house pretty and ready to sell in the time of COVID?  Some people are telling me that I don't have to do anything, that it is a sellers' market. Well, maybe. Do you know your market? Do you know the idiosyncrasies of your market? In many places, homes are flying off the market "as-is." But in many places a much more nuanced home is getting the attention.
I am seeing more movement in the single-family home market. So, a seller might get by with doing basic repairs and some sprucing up/de-cluttering to get their house ready for the market. Then again, you never get a second chance to make a first impression, so when in doubt, clean it out. (Paint it out, stage it out, etc.)
If you want to do renovations, you might want to get estimates from multiple sources, and see who gets you the best deal. I am hearing some stories that there is a backlog in the supply chain for hardwood and some other materials. Also, many contractors are booked up right now, or have been scheduled to get work done for months now. If timing is going to be an important part of the puzzle, you might want to double check that the work can get done when you need it to be done, especially if you live in a building where you have to get permission to use elevators, do work between certain hours of the day, etc.
At the very least, find a good house cleaner to get in and do a good job on the type of cleaning that is not done on a normal basis. For many reasons. In the time of a pandemic, cleanliness is almost the number one thing people are looking at. Also, we all know that the carpets get vacuumed, the windows get cleaned, and the shelves get dusted. But what about deep in the corners and under the counters and in the air vents and filters?
That being said, there seems to be a shortage of homes on the market right now for the amount of buyers that are looking. A lucky seller right now might not have to do a total renovation and might want to leave some decisions to the next buyer, but I would still advise that they err on the side of cleaning, de-cluttering, and getting it photo ready to maximize their return on their investment.
Joseph Hudson is a Realtor with The Rutstein Group at Compass. Reach him at 703-587-0597 or [email protected].
Real estate opportunity still knocking
Short- and long-term benefits for both sellers and buyers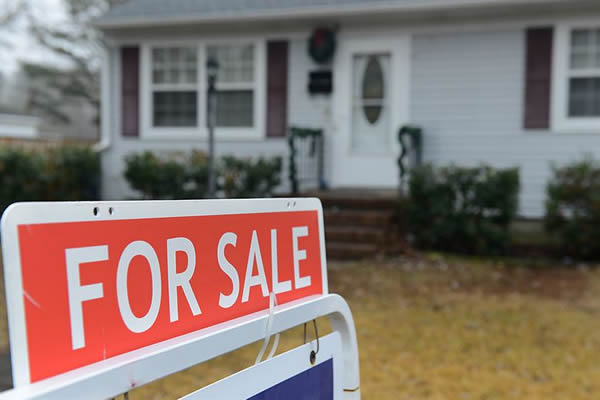 The last year has been challenging across the board, but one area that has continued to thrive is the real estate market.
Low interest rates and a year filled with unique changes have prompted people to think differently about where they live – and they're taking action. As of late, the housing market is chock full of opportunities for both sellers and buyers. Regardless of whether one is taking the leap into homeownership for the first time or prepping to downsize for retirement, this is a market anyone and everyone should consider tapping into.
There has never been a better time to sell your home than right now. Thanks largely to low interest rates, buyer demand continues to soar. At the same time, inventory is historically low as many would-be sellers have opted to stay put in the last year. According to the latest Realtors Confidence Index Survey by the National Association of Realtors (NAR), the average house is now receiving 4.1 offers after just 20 days on the market. Buyers are clearly eager to purchase, and because of the shortage of inventory available, they're often entering bidding wars. This is one of the factors keeping home prices strong and giving sellers leverage in the negotiation process.
Homeowners who are in a position to sell shouldn't wait to make their move. As our world inches closer to normal, more inventory will be hitting the market soon. By listing this spring, you will get your house on the market when conditions are still most favorable. With low inventory and high buyer demand, homeowners can potentially earn a greater profit on their houses and sell them quickly in the fast-paced spring market. Not to mention the opportunity to get by with that older water heater and home systems at large. Many buyers in this area tend to waive contingencies on their offer, clearing the path to a smoother and quicker closing.
While the challenges for buyers are very real, there is one massive factor to keep buyers motivated: interest rates. We're continuing to see historically low averages in interest rates, and those rates are only projected to tick back upwards in the coming years. Last year saw interest rates come significantly down, and we're still seeing an average of 3% on 30-year fixed-rate mortgages. Compare that to just three years ago when we were a whole 1.5% higher with averages of 4.5%.
With low interest rates nationally and the D.C. area's strong home value appreciation rates, the investment of homeownership is a real possibility for more people. Over the span of the next five years, homeowners in the District are presented with a great opportunity to grow their net worth by more than $100,000 based on the current average sales price of $699,732 and projected rates of appreciation over the next five years. These conditions won't last forever though, so take advantage of the opportunity when you can.
After a year of shifting sands, the housing market has emerged stronger than ever – with some unusual quirks. Opportunity is lending itself to short- and long-term benefits for both sellers and buyers. If your situation allows, this market may provide uniquely profitable opportunities for your real estate transaction. For more information or to talk about buying or selling real estate, give me a call at 571-439-2515.
Zach Twigg is a licensed Realtor in D.C. and Virginia with Bediz Group, LLC at Keller Williams Capital Properties. Call or text him at 571-439-2515, email him at [email protected], or follow him on Instagram and Facebook
How and why to build a raised garden bed
Accessibility, ideal soil conditions guarantee success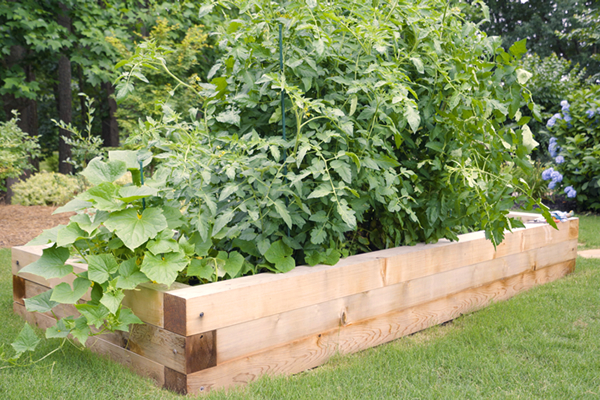 Fairly easy to construct and even easier to maintain, raised garden beds are a great way to raise plants and vegetables in the comfort and convenience of your backyard.
In a recent episode of the Exmark Original Series, "Done-in-A-Weekend-Extreme," landscape designer and show host, Doug Scott, spoke to organic gardener Joe Lamp'l of "Growing a Greener World" about the ins and outs of raised garden beds.
Here are some of the top insights and tips Lamp'l shared.
• Why use raised garden beds? A raised garden bed can help facilitate the ideal growing environment, as most people don't have that perfect soil naturally in their yard. Their accessibility makes them easier to work in and maintain. Plus, they're a nice architectural design element in any landscape.
• What's the ideal size? The main rule of the thumb applies to width. The bed should be no wider than 4 feet, as you never want to compact the soil when working. Length however, is based on personal preference and needs. As far as height is concerned, you want the roots to be able to grow out and down as much as possible — 6-inches at minimum. While 12-inches is common, anything higher is a bonus.
• What materials work best? Treated lumber is the most readily available and economical material and will likely last the longest, however, being an organic gardener Lamp'l prefers untreated hardwood, as it lasts almost as long and doesn't contain chemicals. Other materials you have around the home and yard, such as rocks, old tubs, etc., can work too.
• Where's the best location? Build your raised garden bed on level ground, in full sun exposure near a water supply.
DIY Instructions:
To build a 10-foot x 4-foot x 18-inch raised bed, you'll need:
• Nine 6-inch x 6-inch x 12-foot cedar timbers
• Tape measure, t-square and marking pencil
• A saw and extension cord
• One box of 10-inch heavy-duty exterior wood screws
• Ten 24-inch x 1/2-inch rebar stakes
• Twenty 10-inch galvanized timber spikes
• Sledgehammer
• Impact drill and long drill bit
• Level
• Hammer
• Shovels
• Hardware cloth, wire cutters and fence staples
• Work gloves, safety glasses and ear plugs
• Wheelbarrow (to transport soil)
1. Begin by cutting six, 6 x 6 timbers, each measuring 10-feet 6-inches in length. And six, 6 x 6 timbers, each measuring 4-feet 6-inches in length. Drill rebar holes in each timber.
2. Once the first layer of bed has been placed, leveled and squared in your desired location, fasten the corners using 10-inch wood screws. Secure the entire layer to the ground with 10 pieces of rebar.
3. Place the second layer of timbers, staggering the corners and fastening them with wood screws. Secure this layer to the first with ten 10-inch galvanized spikes.
4. Install galvanized cloth to prevent burrowing pests from eating earthworms and destroying plants.
5. Place the third layer of timbers (following above directions.)
6. Fill with soil and plants.
For more tips and complete build instructions, check out "How to Build Raised Garden Beds" by visiting Exmark.com/backyard. Exmark's Backyard Life is part of a unique multimedia destination with a focus on helping homeowners make the most of their backyard. There you can also access other series, including "Prime Cuts" and "Dream Yards."
For an amazing crop this season, take a cue from the professionals and build a raised garden bed for best results.