Queery: Steve Clemons
The think tank guru and blogger answers 20 gay questions
Steve Clemons reads a lot. He's never fully caught up on the thousands of e-mails he gets daily and he's inundated with what he calls a "gusher" of information. But it's part of what gives his blog, the Washington Note, its sharp edge and keeps him in demand as a commentator on cable news.
"It's constant and I do a pretty good job of keeping up with it, absorbing information quickly," he says. "So the chances are high that I will know an angle or a twist to ask about. You gotta be informed — that's a big part of it. If not, you'll be derivative."
Clemons started his blog with his friend Josh Marshall in 2004 as an outlet for his dual passion of foreign policy and economic "stuff," that he wasn't doing much with at his day job as a senior fellow at the American Strategy Program at the New America Foundation, a centrist think tank he co-founded 12 years ago. He got on the national radar quickly and was named a blog favorite this year by Time magazine. A well-timed scoop in 2006 about former United Nations Ambassador John Bolton and a cancelled hearing earned him more than 6 million hits in a single day.
Clemons, a 48-year-old Bartlesville, Okla., native, has been in Washington 16 years. Before that, he spent 14 years in Los Angeles where he directed the Japan America Society of Southern California.
His philosophy on being openly gay is, "I don't shy away from it, but I don't wear it on my sleeve either."
He and his partner, Andrew Oros, have been together 19 years and live in Dupont Circle with their dog, Oakley, a Weimaraner.
Clemons enjoys blogging, running, biking, fishing, reading and selling small items on eBay in his spare time.  (Blade photos by Michael Key)
How long have you been out and who was the hardest person to tell?
Since 1992. One of my mentors, Chalmers Johnson, was tough for me but went well. Also my husband's mom, whose sister was spreading rumors that I was having an affair with Andrew's mom. Untrue of course — the affair was with her son.
Who's your gay hero?
Alexander the Great, Leonardo Da Vinci, Michelangelo, John Maynard Keynes, Frank Kameny, Pedro Zamora, Andrew Tobias
What is Washington's best nightspot, past or present?
Nellie's (Cobalt is close second).
Describe your dream gay wedding.
Had it — eloped and got married on the steps of San Francisco City Hall with a couple of other gay couples in August 2008 and on-looking tourists applauding like crazy when my husband and I kissed. In 1996 had an LTC-BBQ (long-term commitment barbecue at my father-in-law's. Also very cool.)
What non-gay issue are you most passionate about?
Improving the direction of U.S. foreign policy — getting Israel/Palestine resolved, ending the Afghanistan war, getting Iran on a non-nuclear course, normalizing relations with Cuba, etc.
What historical outcome would you change?
I would have preferred Monica Lewinsky to have an affair with Bill Clinton after he was president rather than during his time in office. We might then have gotten Israel/Palestine two-state solution in place and have resolved the North Korea nuclear mess early. This in turn might have helped Al Gore get elected over Bush, preempted the invasion of Iraq and probably wouldn't have had the same Iran challenge we have today.
What's been the most memorable pop culture moment of your lifetime?
I went as "media" to the HRC dinner featuring President Obama. During "media availability" I met the cast of "Glee" as well as Lady Gaga while waiting to meet Matthew Shepard's parents. I didn't know who "Glee" and Lady Gaga were (though in retrospect I had heard Gaga's music — just didn't know the name of the singer) and only recognized Jane Lynch from "Julie and Julia." Now I love Gaga and "Glee" obsessively. Other cool thing is that Darren Star, creater of "Beverly Hills 90210," "Melrose Place," and "Sex in the City," was my best friend in college. Took Darren to the White House Correspondents dinner this year and sat him next to Zbigniew Brzezinski, Brent Scowcroft, Denis McDonough and Joshua Marshall. It was really hot when Bradley Cooper, Cynthia Nixon and other Darren discoveries came over to schmooze our table.
On what do you insist?
Active engagement in life and causes. No time for those who wait passively for things to happen.
What was your last Facebook post or Tweet?
@SCClemons — Obama will score very, very big points across the board if DADT passes the Senate tomorrow. This is a big deal. There will be great fanfare and celebration or lots of tears tomorrow.
If your life were a book, what would the title be?
"America's Gay Machiavelli"
If science discovered a way to change sexual orientation, what would you do?
Stay exactly as I am.
What do you believe in beyond the physical world?
Energy
What's your advice for LGBT movement leaders?
Remember that their job is to eventually put the LGBT business out of business, not become too comfortable with the status quo struggles. We want equality, fairness, an end to discrimination — and we need to keep the pressure up all the time to move our rights forward.
What would you walk across hot coals for?
An end to "Don't Ask, Don't Tell" (ouch, those are hot!), gay marriage in America, saving anyone in Matthew Shepard's shoes, my friends in need, my husband.
What gay stereotype annoys you most?
The notion that gay men are pedophiles or that effeminacy and being gay are in lockstep.
What's your favorite gay movie?
"Longtime Companion" ("Another Country" comes in close second)
What's the most overrated social custom?
Wearing ties — can we just get rid of them all?
What trophy or prize do you most covet?
Any national bass fishing trophy — and maybe a Pulitzer for blogging.
What do you wish you'd known at 18?
That it was really, really all going to be OK.
Why Washington?
Because Washington is the sun around which politicos here and around the world orbit. D.C. is a free trade zone for pursuing any cause — and to get a better world, whether through ending LGBT discrimination or improving America's foreign policy course, one has to compete effectively in the game here.
Rides in all sizes
With sky-high gas prices, how much car do you really need?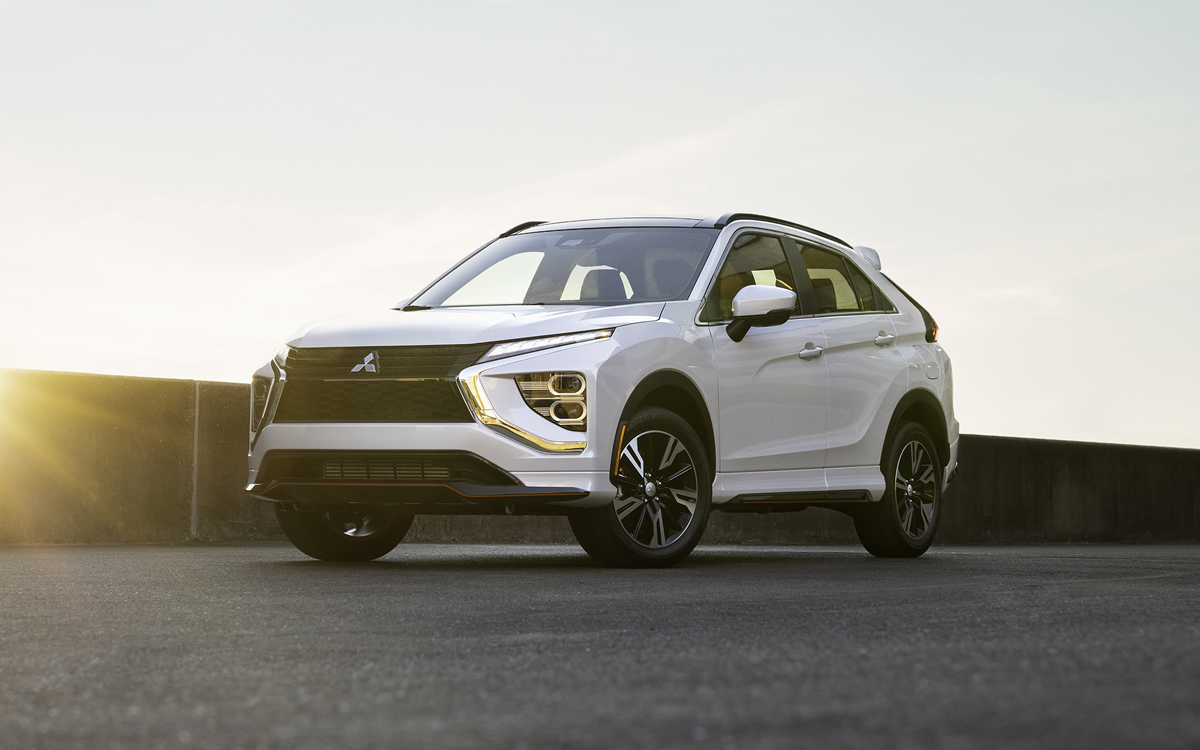 With the current surge in gas prices, many potential buyers are taking a hard look at just how much vehicle they really need. Here's a look at three choice rides in various sizes: small, medium, and large.
SMALL: MITSUBISHI ECLIPSE CROSS
$24,000
Mpg: 26 city/29 highway
0 to 60 mph: 8.6 seconds 
Introduced in 2018, the Mitsubishi Eclipse Cross channels plenty of excitement for those of us still pining for the sporty Eclipse coupe produced between 1989 and 2011. This affordable compact crossover offers similar cocky styling, including a futuristic fascia and tony Lexus-like tush.
But despite the rakish good looks, the acceleration from the four-cylinder turbo is more practical than powerful. And the composed suspension is more amiable than arousing. But the nimble steering and taut cornering are perfect for quick maneuvers during rush-hour congestion and for squeezing into tight parking spaces. The straightforward cabin design comes with faux-aluminum trim and fairly comfortable cloth seats—though the lack of an adjustable lumbar support to cushion my back was a bummer. Some of the many standard features include 7-inch touchscreen, four-speaker stereo, Bluetooth and lots of safety gear: automatic emergency braking, forward collision warning, pedestrian detection, lane-departure warning and rearview camera.
Step up to any of the three other trim levels to add heated seats, smartphone integration, synthetic suede upholstery, power panoramic sunroof, head-up display, additional safety gizmos and more. In other words, despite its budget-pleasing price, the Eclipse Cross boasts plenty of amenities.
MEDIUM: JEEP GRAND CHEROKEE
$41,000
Mpg: 19 city/26 highway
0 to 60 mph: 7.4 seconds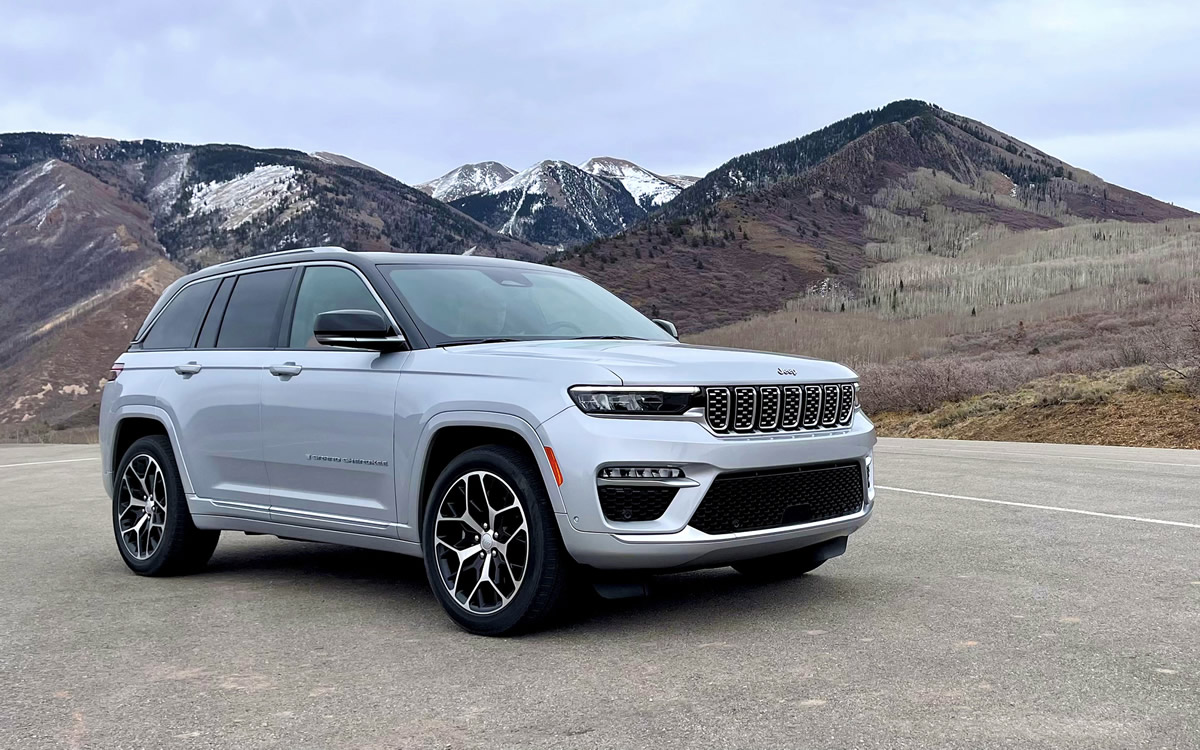 Completely redesigned this year, the Jeep Grand Cherokee now looks more luxe-like than rugged. This could have been a disaster, considering the automaker's reputation for churning out rough-and-tumble rides. Yet despite what is essentially a nod to Land Rover's boxy yet soft-edged styling, this midsizer still retains its true Jeep DNA.
This is evident in the seamless mix of smooth on-road handling with stellar off-road capability. There are more than a dozen trim levels, from the $41,000 base-model Laredo all the way up to the Summit Reserve 4xe PHEV at $77,000. While that's quite a price difference, it shows Jeep's commitment to offering a Grand Cherokee for every buyer personality. Sure, offering so many configurations can be confusing, but it gives drivers the chance to really customize their rides. This includes choice of three powertrains: standard V6, robust Hemi V8 and the fuel-friendly 4xe plug-in hybrid that can travel up to 25 miles on battery power alone.
Inside, there's so much glam you might think this was a high-end Mercedes. Depending on trim level, you can deck out the interior with quilted upholstery, open-pore wood, dual-pane panoramic sunroof, quad-zone climate control, second-row shades and other goodies. For techies, there's a Wi-Fi hot spot, various USB ports, smartphone integration, 10.10-inch infotainment touchscreen and 10.25-inch digital gauge cluster. Call me a hedonist, but I especially liked the massaging seats, premium 19-speaker McIntosh stereo and a rear-seat entertainment system that adds dual hi-def screens with built-in Amazon Fire TV.
LARGE: CADILLAC ESCALADE
$78,000
Mpg: 14 city/19 highway
0 to 60 mph: 5.9 seconds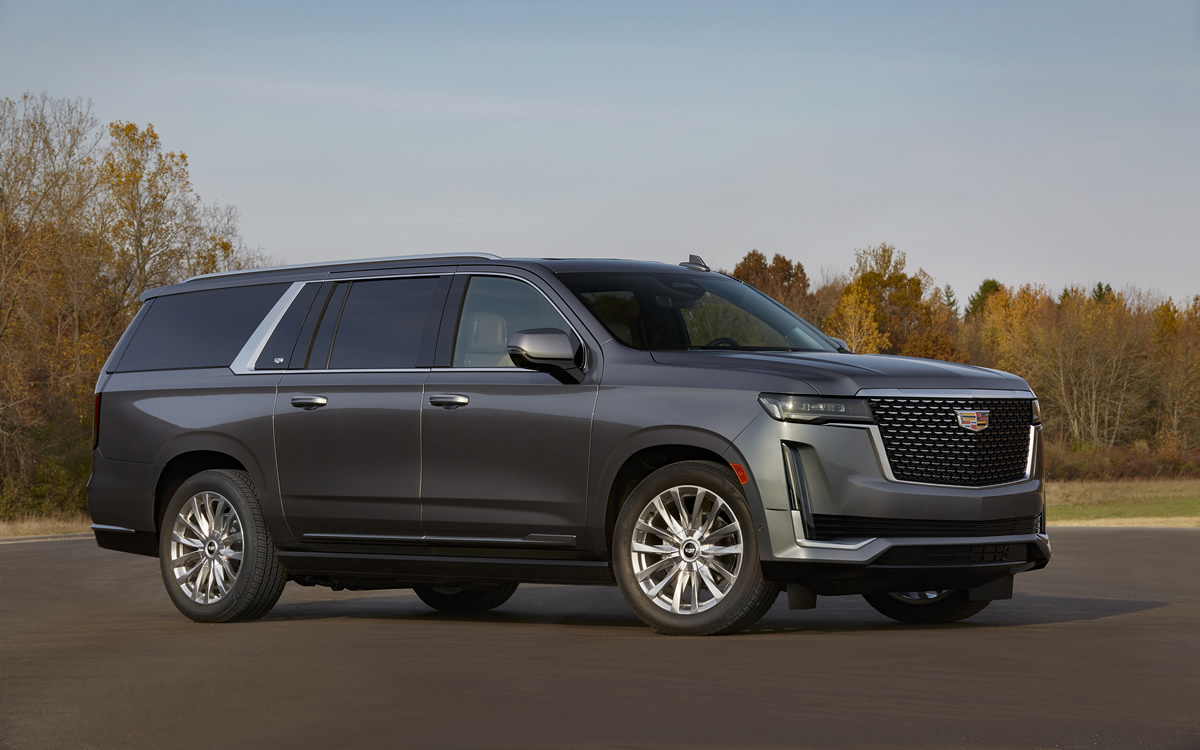 Introduced in 1999, the Cadillac Escalade received a complete makeover last year. The head-turning styling is daring and dramatic, with a massive prow-like hood, severely creased sheet metal, and bold, vertical lighting treatments that would make Thor proud. This colossus is 6 feet, 4 inches tall and tips the scale at a hulking 5,700 pounds—twice the weight of a Mini Cooper.
Yet it's surprisingly spry, outpacing the Mini Cooper by 0.3 seconds when accelerating from 0 to 60 mph. While power comes from a thirsty V8, half of the cylinders are automatically deactivated at cruising speed to reduce gas consumption. A more eco-friendly option is the diesel engine, which gets 50% better fuel economy. (And earlier this month, Cadillac announced its all-electric Escalade is expected by 2024.) I test drove one of the top-of-the-line Platinum models, with a hefty price tag of $105,000. To say this large SUV was oozing luxury is an understatement, with high-end finishes everywhere, adjustable ambient lighting, center console refrigerator, night-vision camera, 36-speaker stereo and rear-seat captain's chairs. Perhaps even more impressive: The front dash has a staggering 38 inches of curved OLED screens, combining the digital gauge cluster, infotainment display and surround-view camera.
Consider buying a beach house with a group of friends 
A lawyer can ensure everyone's rights are protected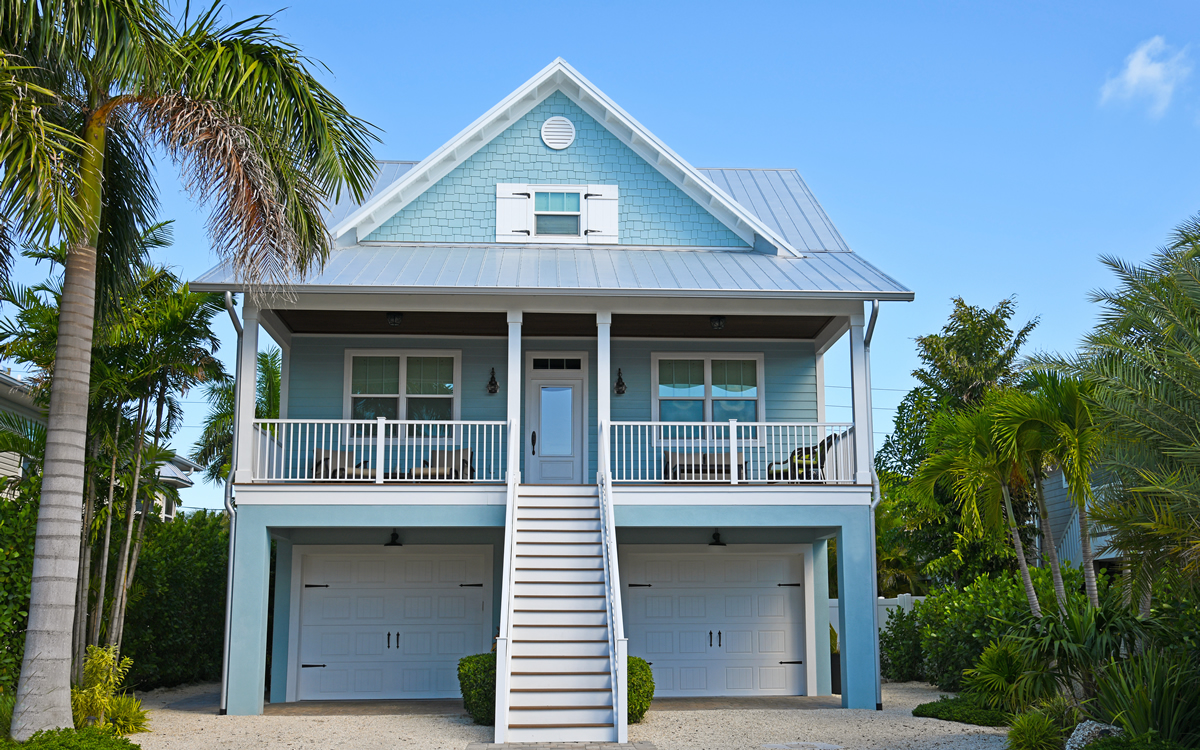 A trend that we are seeing across the boards (get it…like boardwalk) as we head into summer, aside from the swimsuits getting smaller and smaller, is friends buying homes together. Buying a property with another individual is not only an option for those in a relationship, marriage, domestic partnership, business etc. but also friendships.
With the pandemic and the increase of people wanting to move out of their small spaces in the city and leave for the more bucolic settings, the trend has been to ask your roomie, kiki partner or other friend to go halfsies on your primary residence. Why pay rent when you can have an investment and build equity in your home, right? Well why not take that approach for a second home at the beach? You will likely have the beach house to entertain and have friends over for weekends or weeks during the summer so let's get them on the hook for more than just a few bottles of vodka or boxed wine. Let's get their names on that mortgage.
With the rising market prices your borrowing power is stronger as a collective. Think of your group that you head to the beach with. How many of those folks would love to have a space at the beach? Likely all of them. If you can only afford $200k but three of your best friends can also only afford $200k then collectively you can afford $800k. Using simple terms and numbers here, but I trust you are tracking.
Now that you have found those select few that you implicitly, or mostly implicitly trust and are financially stable let's now consider the actual items that matter in practice such as (1) how you will split up days, weeks etc., (2) how and who handles/coordinates repairs to the property, (3) what happens if you no longer enjoy this person or someone wants out of the house and they're on the mortgage? This is where a lawyer comes into place and can advise on creating an operating agreement similar to what a business or corporation would have in place to ensure that all parties in the home are protected and each has their own rights as well as common rights for the home.
I know what you're thinking, this sounds a little dicey, but I know if you're reading this, that you have likely been in dicier situations, and for those who really want a beach house to enjoy but might not have the capital to do so, this is a great option. Instead of renting a beach house for the season and paying high season beaucoup bucks, why not get a few friends together to buy a beach house together?
Justin Noble is a Realtor with Sotheby's international Realty licensed in D.C., Maryland, and Delaware for your DMV and Delaware Beach needs. Specializing in first-time homebuyers, development and new construction as well as estate sales, Justin is a well-versed agent, highly regarded, and provides white glove service at every price point. Reach him at 202-503-4243, [email protected] or BurnsandNoble.com.
How do Federal Reserve decisions impact mortgage rates?
Don't panic, recent increases not as dire as some fear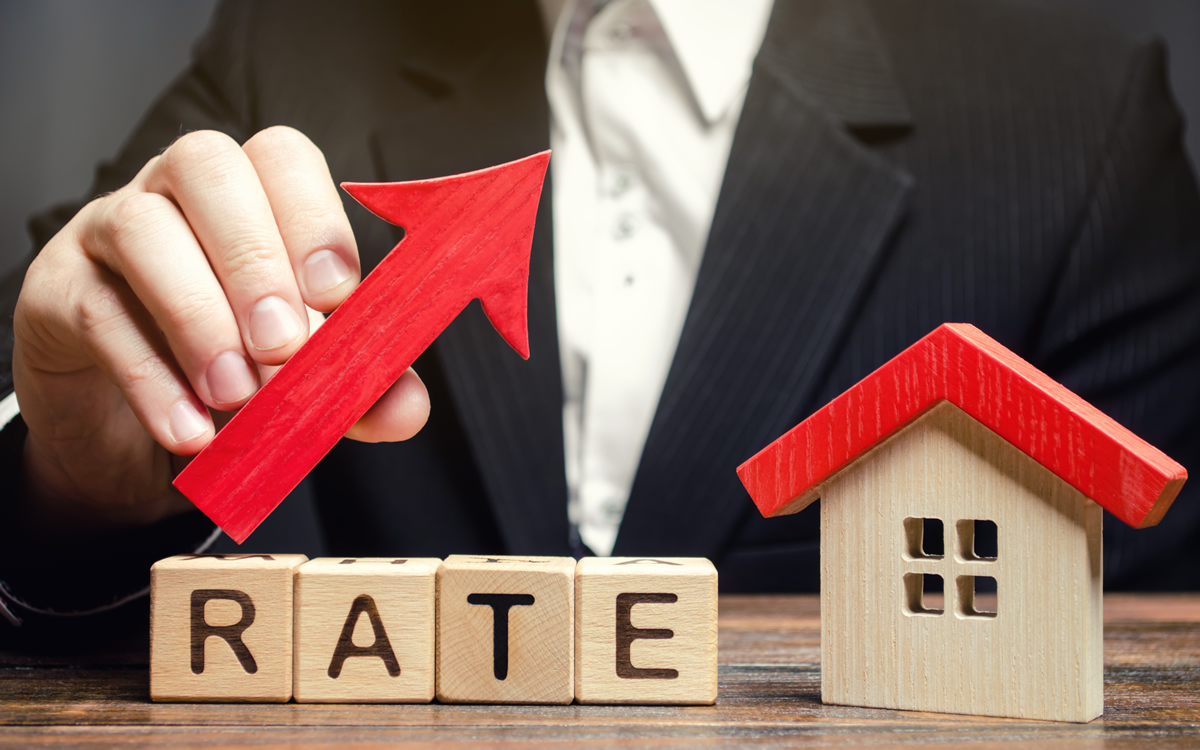 Recently, the real estate market has been incredibly active. In many neighborhoods, it seems that a for sale sign is scarcely placed in the front yard before multiple offers, even some above asking price, roll in. In many cases, this was made possible by relatively low mortgage rates, which enticed buyers to get into the market and make those offers. Recently, however, there have been concerns about the state of the economy and increased inflation – furthered by the recent news that the Federal Reserve has raised interest rates.
This increase has understandably left many potential homebuyers wondering – what does this mean for mortgage rates, and my ability to obtain the loan I need to purchase a home? It has also left sellers asking – will the increased rates mean fewer buyers? Will it be harder to sell? These are important questions to ask. While no one has a crystal ball, many remain hopeful that the real estate market will continue to thrive. Let's take a closer look at why together.
The Federal Reserve – Why it Matters
The Federal Reserve is the central bank of the United States, and among its many functions, it essentially guides the national economy. Part of that mission is keeping inflation under control. Recently, in an attempt to slow ever-increasing inflation, the Federal Reserve raised short-term interest rates by half a percentage point. Short-term interest rates are essentially the interest rates that banks charge one another for short-term loans.
It's been some time since the Federal Reserve has made a move of that nature – slightly more than 20 years in fact, with the last such increase occurring in 2000. The Fed also indicated that more adjustments may be planned before the end of the year. Certainly, this raises the question – what does this mean for mortgage rates?
Federal Interest Rates Vs. Mortgage Rates
It's important to understand that the Federal Reserve does not actually set mortgage rates – there is in fact no such thing as a "federal mortgage rate." Ultimately, the decisions of the Federal Reserve don't directly impact mortgage rates in the same manner as with other products, like savings accounts or CDs, for example. Mortgage rates generally respond both to the actions of the Federal Reserve, as well as to the general movement of both the United States and global economies, so there are many factors to consider.
Nevertheless, those in the mortgage industry do closely monitor the actions of the Federal Reserve, and certainly, how much buyers pay for a home loan is influenced by those decisions. As a very rough rule of thumb, for every one point increase by the Fed, your buying power goes down by $100,000.
When the Federal Reserve makes it more expensive for banks to borrow by setting a higher federal funds rate, the banks typically pass on those higher costs to their customers. This ultimately means that interest rates on consumer borrowing, which includes mortgage rates, tend to go up.
Keeping it in Perspective
While any increase in mortgage rates may not be welcome news for buyers, it's important to keep these increases in perspective. Historically, the current interest rate, which is around 5 to 6%, depending on whether you have a 15 or 30-year mortgage, is still very low and very favorable for buyers. At the end of the 1970s, for example, interest rates were hovering near 10%, only to ultimately reach an all-time high of about 16.5% in 1981 before eventually decreasing. Throughout the 1980s, however, mortgage interest rates remained near 10% – nearly twice what they are today.
Another potential silver lining is that increased rates may also mean increased inventory – which is certainly good news for buyers. While rates are still historically very low, the increase may nevertheless mean that there are more available homes to choose from, as the number of buyers in the market decreases overall. This could be a refreshing change of pace for those buyers who felt that they had minimal choices in a highly competitive market.
While this may not be the most welcome news for sellers, it's not necessarily bad news either. As rates are still relatively low, there will still likely be plenty of potential buyers out there. When the present market is compared to the course of the real estate market over the last several decades, now is still an excellent time to sell.
At GayRealEstate.com, we are passionate about helping LGBTQ home buyers and sellers through every aspect of the real estate process – and that includes more than just buying and selling. It also includes addressing the important issues in the real estate market that matter to you the most. We believe in the importance of connecting LGBTQ buyers and sellers with talented and dedicated agents who can help. We also believe in ensuring that our clients feel informed, prepared, and knowledgeable about all aspects of the real estate process. You deserve nothing less. Whatever your real estate needs, we're here to help.
Jeff Hammerberg is founding CEO of Hammerberg & Associates, Inc. Reach him at 303-378-5526 or [email protected].