YEAR IN REVIEW: Best quips and quotes
From classic lines to mammoth blunders, gay topics kept tongues wagging

"I am proud to say that I am a fortunate homosexual man. I am very blessed to be who I am."
— Pop singer Ricky Martin, in a coming out message on his website which cited his two sons as his inspiration to speak out (Rickymartinmusic.com, March 29)
"You know if I could go back in time, I would lez it up 24 hours. Believe me, one thing I would not miss? Balls. Terrible little things."
Betty White in the "Gingey" skit, one of several with gay jokes that were part of her May 8 appearance as host of "Saturday Night Live." (NBC.com, May 8)
"Tired Gay succumbs to Dix in 200 meters"
Headline on a July 3 Reuters article about Walter Dix beating Tyson Gay in the 200 meters at the Prefontaine Classic Diamond League track meet. (Reuters.com, July 3)
"Please spare me the 40-minute dissertation on how fabulous 'Glee' is. It's 2010. You can just come right out and say you're gay."
Comedian Bill Maher in his "New Rules for Emmy," a humorous take on the Aug. 29 television awards broadcast (HollywoodReporter.com, Aug. 26)
"When I sit here and I hear adulterers and womanizers and folks cheating on their wives and down-low brothers saying they are going to vote against this [civil unions] bill, it turns my stomach … We know what you do at night!"
Illinois State Sen. Rickey Hendon (D-Chicago) as the Illinois Senate debated a bill to offer civil unions to gay couples, which passed Dec. 1. The governor has pledged to sign it into law. (Queerty.com, Dec. 1)
"What I really meant was that the sound of the guitar is very happy."
—Former Guns N' Roses guitarist Slash, backtracking after initially saying the guitar hook on Michael Jackson's "Black or White" was "gay." (Spinner, March 15)
"I feel like the biggest weight is off my shoulders, Publicity stunt my ass, this is my life."
Momentary lesbian Kim Zolciak on Twitter (TV Guide, March 24)
"I would not be surprised if Oprah is gay. If she is, she is. It certainly fits."
Author Erica Jong, a friend of talk show maven Oprah Winfrey, as quoted in Kitty Kelley's new book, "Oprah: A Biography." (USA Today, April 11)
"There are half a million kids in foster care in America. To have public officials deem homosexuals unworthy of parenting is disastrous for the nation, for equality and for humanity and, Mike, for Christianity."
Lesbian comedian and talk show host Rosie O'Donnell in an April 24 chat with former Arkansas Gov. Mike Huckabee on her Sirius radio show. Huckabee, who ran for president in 2008 and may run in 2012, criticized gay adoption last month by saying that "children are not puppies." (New York Daily News, April 24)
"What I'm saying is that I think the ideal environment for children is in a relationship that has both a mother and a father."
Mike Huckabee, attempting to explain his remarks to Rosie O'Donnell. (New York Daily News, April 24)
"I prayed every day for God to change me and it was, 'Dear God, please don't let me be gay. I promise to be a good person.' … Young people in every corner of America are being told by their churches … that they are damaged goods and they are not. I have to stand up. I'm in a unique position."
Chely Wright on why she decided to come out publicly (Toronto Sun, May 19)
"I promise you I did not kiss her and it is ridiculous that two entertainers can't even rock out with each other without the media making it some type of story."
Pop singer Miley Cyrus, 17, defending her recent performance on "Britain's Got Talent," in which the Daily Mail reported she simulated a kiss — but did not actually touch lips — with a female backup dancer. (Us Magazine, June 5)
"I think if two people love each other, then what the hell? I think that everyone should have the chance to be equally miserable, if they want."
Rapper Eminem, who has previously been criticized for anti-gay lyrics, supporting gay marriage in an interview with the New York Times Magazine (The Guardian, June 18)
"Please don't tell me that God made Adam and Eve, not Adam and Steve. If the Bible story is literally true, who did Cain marry?"
Cox newspapers columnist Cynthia Tucker, arguing that allowing same-sex couples to marry will not weaken heterosexual marriage (AJC.com, June 18)
"I think I've been in every gay club from New York to California. I would be in clubs with my recorders in my pocket, taping people talking. But at the end of the day, I drew more from my sisters and my mother. I've been mimicking them my whole life. They're in my bones."
Actor Nelsan Ellis, who is straight, on how he creates the character of Lafayette, the flamboyant gay Louisiana man he portrays on HBO's vampire series "True Blood." (Philadelphia Inquirer, July 4)
"Like maybe I'm having a clandestine affair with Ricky Martin. I know it's really gonna upset a lot of gay men — I'm sure hundreds of 'em are gonna be jumping off the Golden Gate Bridge — but I ain't available. I ain't gay. Sorry."
Sen. Lindsey Graham (R-S.C.) responding in a New York Times interview to long-standing rumors about his sexual orientation (WLTX.com, July 1)
"To boost development, a city needs to be open to a full range of people, especially the innovative ones who break barriers, like people of the gay community."
Houston Mayor Annise Parker, the first openly gay mayor of a major U.S. city, in remarks at the Shanghai World Expo. Parker led a 60-member Houston business delegation to the Chinese city. (Xinhua, Aug. 2)
"You have a rare opportunity to right a wrong and I pray to God that you will take it. As an African American you understand the ugliness of hate and the pain of discrimination. This is not a battle of heterosexual against homosexual, but a struggle of justice against injustice."
Black LGBT activist C.D. Kirven in an open letter to Alveda King, niece of Martin Luther King Jr., requesting a meeting to discuss King's claim that gay marriage is "genocide" at a recent anti-gay marriage rally in Atlanta (Cherrygrrl.com, Aug. 9)
"I believe that Thomas Jefferson said: 'If it neither breaks my leg nor picks my pocket what difference is it to me?'"
Conservative talk show host Glenn Beck, when asked on "The O'Reilly Factor" if he thinks gay marriage is "going to harm the country." (Washingtonpost.com, Aug. 12)
"So, get this: David and I are expecting twins this fall. We're super excited/nervous/thrilled."
Actor Neil Patrick Harris, announcing via Twitter that he and his partner, David Burtka, will become parents via surrogacy. The babies were born in October. (USMagazine.com, Aug. 14)
"I always am confused why they don't worry about shows that don't have any gay characters on them. They should put some focus on them as well, but we'll give the audience exactly what they need."
Eric Stonestreet, who plays Cam on the ABC series "Modern Family," on how his character will finally kiss partner Mitchell on the hit show – but allegedly not because of a Facebook campaign and other critics clamoring for a gay kiss (E! Online, Aug. 23)
"This church asks me to be in the closet about my sexual orientation and about my faith. I am a Christian lesbian pastor who marries heterosexual couples and lesbian and gay couples; I cannot lie about either part of me nor would I ask any pastor to do this."
Rev. Jane Spahr, during testimony in her Presbyterian Church trial for marrying same-sex couples. Spahr was found guilty and censured. (New York Times, Aug. 28)
"And thank you to all the gays for remaking this video over and over again."
Lady Gaga, accepting the Video Music Award for Best Female Video for her song "Bad Romance." (MTV.com, Sept. 12)
"I think we should just try to make heterosexual divorce illegal."
Iconic filmmaker John Waters on how gay and lesbian couples can achieve marriage equality. (Associated Press, Sept. 13)
"All women are lesbians except those that don't know it yet."
Lesbian feminist writer and cultural critic Jill Johnston, author of "Lesbian Nation," during a 1971 debate over feminism. Johnston died Sept. 18 at age 81. (New York Times, Sept. 21)
"One of the reasons I was interested in exploring this character is we don't often see a guy my age gay on television, explored in an intelligent, dignified, funny, serious way. So I thought, when David approached me with it three years ago and said, what if Saul's gay? I said, bring it on."
Actor Ron Rifkin on Uncle Saul, the older, newly out, HIV-positive man he plays on the ABC series "Brother and Sisters," which premiered its new season last week. (Advocate.com, Sept. 23)
"I know what it's like to be bullied and teased every single day, and I know that it may seem like there is no chance of happiness left. But I promise you there is a world full of acceptance and love just waiting for you to find it."
Actor Chris Colfer, who plays Kurt Hummel on "Glee," in a PSA for The Trevor Project, a national 24-hour, toll-free confidential hotline for gay and questioning youth. (TrevorProject.org)
"With a voice like this, you know I got to be a New Yorker. But I'm also an American. And to me that means justice and equality and liberty for everyone."
Actress Fran Drescher in a video for a new Human Rights Campaign ad series that urging New Yorkers to support gay marriage. (On Top Magazine, Oct. 21)
"After a hurricane comes a rainbow."
Lyric from "Firework," the new Katy Perry song that includes two boys kissing in the music video. The New York Times noted the current string of gay-inclusive pop songs. (New York Times, Nov. 5)
"It will completely get rid of Gloria Gaynor's 'I Will Survive' as the gay anthem."
Sir Elton John on the title track to Lady GaGa's new album, "Born this Way," set to be released in early 2011. (Entertainment Weekly via the New York Times, Nov. 5)
"Death threats, and the now-worldwide controversy surrounding your election of me as bishop, have been a constant strain, not just on me, but on my beloved husband, Mark, who has faithfully stood with me every minute of the last seven years, and in some ways, you."
U.S. Episcopal Bishop Gene Robinson, who became the Anglican Communion's first openly gay bishop in 2003, announcing his retirement seven years early (The Guardian, Nov. 7)
"I don't think any gay person is going to be happy and bring joy to themselves and other people unless they can be honest about their sexuality, and if other people don't like that honestly, that's a comment on them and not on the person who is being honest."
Actor Sir Ian McKellen, who came out in 1988, expressing his fear that some managers and agents continue to pressure gay actors not to come out. (Popeater.com, Nov. 5)
"In terms of a leading man, a heterosexual, playing a homosexual … do you worry about your image as a leading man and a heterosexual?"
Talk show host David Letterman, stammering as he questioned actor Jim Carrey about his new film "I Love You, Phillip Morris," in which Carrey plays a likable gay con artist. (ABC, Nov. 19)
"Boy, we haven't grown at all, have we? We are still children in the schoolyard. For god's sake, Dave, have you ever seen a gay man?"
Actor Jim Carrey, responding to David Letterman's questions. (ABC, Nov. 19)
"I don't want to underplay this, because I understand it is very significant. But I don't want to overplay it either. I don't want people to think I am anything other than an associate municipal court judge."
Attorney Phyllis Frye, on her appointment to the Houston bench, making her the first openly transgender judge in Texas. (Houston Chronicle, Nov. 22)
"In the light of this broad and profound vision of human sexuality and the problems it currently faces, the Pope reaffirms that 'the Church does not of course consider condoms to be the authentic and moral solution' to the problem of AIDS."
Statement from the Vatican after Pope Benedict said in an interview that condoms, which the Catholic Church bans, may be appropriate for HIV prevention in certain situations like male prostitutes. (NationalPost.com, Nov. 22)
"That means the next TSA official that gives you an enhanced pat-down could be a practicing homosexual secretly getting pleasure from your submission."
Eugene Delgaudio, a member of the Loudoun County (Va.) Board of Supervisors and president of the conservative group Public Advocate of the United States, in an e-mail denouncing the TSA's inclusive non-discrimination statement (WTOP, Nov. 30)
"It was like the pink elephant in the room that was never touched upon until it was the day to shoot. Then we just did it really quickly and called it a day."
Actress Mila Kunis discussing her lesbian sex scene with Natalie Portman in the new movie "Black Swan"; Kunis says she asked her father not to watch the scene. (MTV.com, Nov. 30)
How much home can I afford with rising interest rates?
Put your best foot forward when making an offer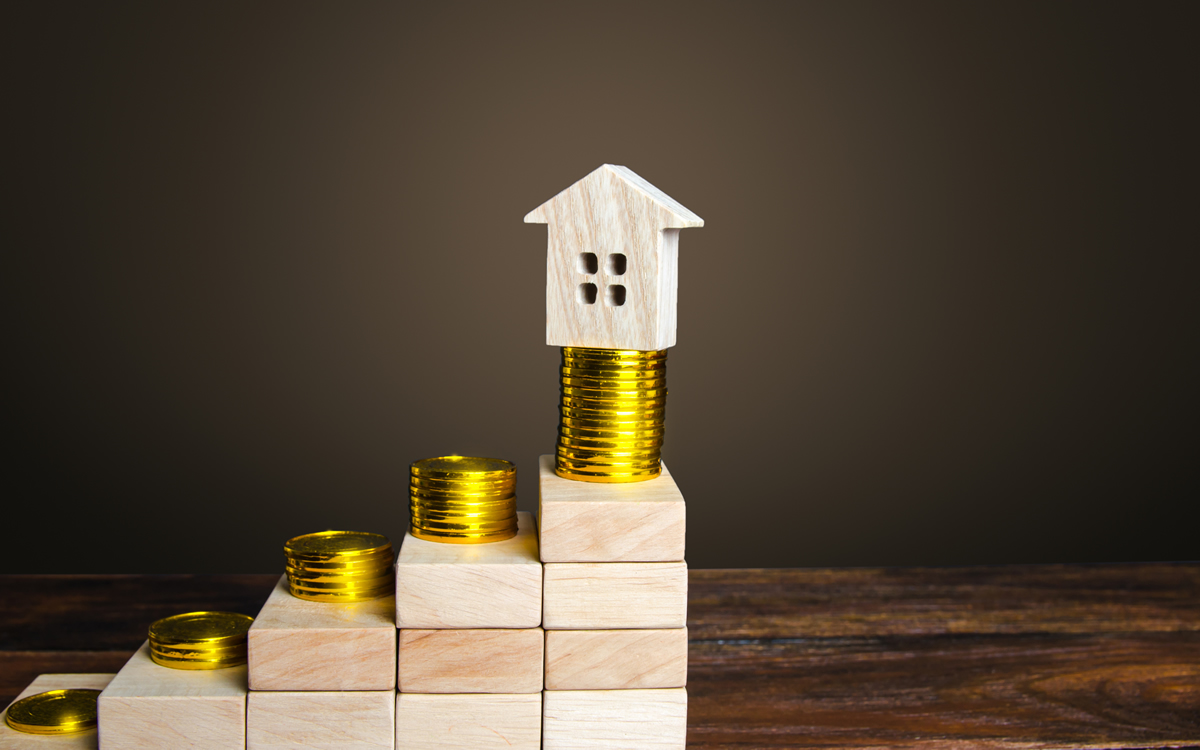 For many, purchasing a home is a significant, exciting expenditure. It's one of the biggest financial decisions many people make, and it's one that is worth considering carefully. Often, in a market as competitive and fast-moving as the current one, homebuyers find themselves looking at potential homes and realizing that a highly competitive offer may be necessary. There are often stories of bidding wars and multiple offers being made on available homes in a matter of days.
While that may not be the case forever, what will remain true is that most homebuyers want to put their best foot forward when making an offer. Most buyers want to find a home they love, that they can bid on competitively, and that they can afford if they end up being the chosen buyer. This begs the question – what type of offer is reasonable to make given your financial circumstances? How much home can you afford? These are important questions to ask.
A closer look at the calculations
Determining how much you can comfortably spend on the mortgage for a new home while still meeting all of your other existing financial obligations is an important calculation to make ahead of time. After all, purchasing a home is a decision that can significantly impact your financial situation, so you want to be sure that you're fully informed and that you feel confident in the choice you make.
Often, the rule of thumb where mortgages are concerned is that you can "afford" a mortgage that is around 2 to 2.5 times your income. A mortgage payment is typically made up of four primary components – principal, interest, taxes, and insurance. It is important to consider each of these components when determining the total amount of the mortgage, and what percentage of your annual gross income will go toward that payment. Often called the front-end ratio, or mortgage-to-income ratio, you'll want to consider that percentage and usually seek to secure a mortgage payment that does not exceed roughly 28 to 30% of your annual gross income. Considering the numbers is only a part of the picture, however.
Looking beyond the numbers
Making this decision is not always strictly a matter of numbers and calculations. It also involves carefully considering your priorities and preferences and truly making a decision that you feel will give you the freedom to live in a home that you love and enjoy, while also continuing to maintain the lifestyle that you love. Determining how much house you can afford will depend on a variety of factors, including:
Your loan amount and the term of years over which your mortgage will last;
Your income;
Your total monthly expenses;
Any taxes you might be required to pay, property or otherwise;
Current mortgage rates and estimated closing costs;
Any homeowners' association fees;
Any other relevant factors that you determine should be considered in consultation with a trusted agent.
After considering all of these factors, be certain to keep in mind that it's also important to be realistic as you make your decision about what you can comfortably afford. Don't underestimate your monthly expenses. It may not be helpful to tell yourself that you'll cut back on leisure spending if you don't think you really will, or to underestimate what you might need in an emergency fund for unexpected events. Doing so can often leave you in a difficult spot where debt can accumulate quickly. If anything, it's best to overestimate your expenses so that you have some breathing room in your budget.
We're here for you
Wherever you are in the real estate process – if you're searching for the perfect home to buy, considering whether now is the time to sell, or anywhere in between – at GayRealEstate.com, we're here for you. We are passionate about connecting LGBTQ buyers and sellers across the country with talented, experienced, and LGBTQ-friendly real estate agents who know and love the communities in which they live and are ready to help you calculate just how much home you can afford, and connect you with a top LGBTQ+ mortgage lender for prequalification. Having the right agent can make all the difference to your real estate experience, and we want it to be the very best it can be. If we can help you, visit us at GayRealEstate.com today to get connected and get started. 
Jeff Hammerberg is founding CEO of Hammerberg & Associates, Inc. Reach him at 303-378-5526 or [email protected]. 
Crazy Aunt Helen's to host 'Pride-a-palooza'
Barracks Row restaurant celebrating all month long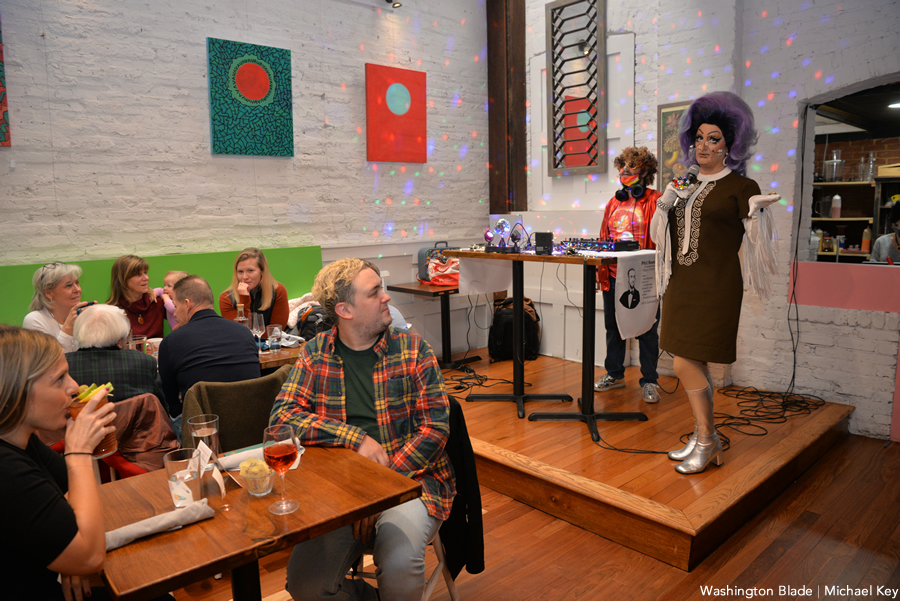 Shane Mayson's restaurant is as colorful as his language. His multi-hued American eatery Crazy Aunt Helen's debuted last July on Barracks Row, just a few days after Pride concluded. But as Pride is 365, this restaurant has spent its first year with flair and fanfare, and this June, Mayson, who identifies as gay, isn't holding back.
"I LOVE PRIDE MONTH," Mayson wrote (caps are his). "I love everything we have at Crazy Aunt Helen's for Pride. Check out our events and get blown away," he says.
This isn't Mayson's first Pride – but it is his first as owner of Crazy Aunt Helen's, a delightfully fabulous neighborhood restaurant in Barracks Row.  
Thus far in June, Mayson has already held comedy shows, book readings, a ladies' tea dance, play readings, bingo, and a Story District event. Coming up on June 25, to end Pride month with even more color, is "Pride-a-palooza," featuring a host of drag queens, food, drinks, prizes, and plenty of surprises that MayD.C. Mayor Muriel Bowserson has been waiting an entire year to showcase.
Crazy Aunt Helen's "serves American comfort food with a southern slant," explains Mayson. Taking over the space of Irish pub Finn McCool's, Crazy Aunt Helen's spreads over two floors, plus a patio and streatery. The interior is wildly bright: a Prince-esque purple host stand and staircase welcome guests, and a highlighter-green wooden banquette runs the length of the dining room. A set of wicker chairs and flower-print cushions recall that southern influence.
Mayson enlisted Pixie Windsor – the very same of eponymous Miss Pixie's – to design the restaurant (the two have been friends for years). "Pixie has a way with creating fabulous comfortable spaces," Mayson says.
Windsor and Mayson partnered to craft the whimsical aesthetic, from the brilliant paint job to a bright-pink neon sign.
Mayson is quick to note that his Aunt Helen "was charming, warm, and funny, with an amazing laugh, and I wanted my restaurant to have that same feeling," he says. "I wanted our guests to feel like they are getting a big'ol hug each time they walk in the doors."
The menu is just as homey and eclectic. Mayson waxes poetic about the fried green tomatoes, the chicken fried steak smothered in chicken sausage gravy, and a Jewish-style braised brisket. Yet many of the dishes are also vegan and vegetarian, like the "fab" cakes made of soy and mushroom and a vegan steak.
As for the drinks, Mayson says that the "signature cocktails are also seasonally driven, and I only use local distilleries like Republic Restoratives, another LGBTQIA business." There's also a list of beer, wine, and zero-proof drinks.
Mayson has been in the restaurant business since he moved to D.C. in 1984, working first at Mr. Henry's on Capitol Hill, and most recently as director of business development for the restaurant group of the highly lauded restaurant industry leader, and lesbian, Jamie Leeds.
Mayson is using Pride this year as Crazy Aunt Helen's coming out, both as a restaurant and a safe space. "I can say that I have had experiences in my life where I didn't feel welcomed places. The staff and I work very hard to make sure everyone who walks into Crazy Aunt Helen's feels welcome," he says.
"I find it's the small things that build to allow folks to feel safe," he notes. There's no required uniform, allowing staff to dress however they feel most comfortable. Mayson also makes an effort to support local LGBTQ artists and performers, giving them space in the second-floor Peacock Room to share their talents.
To that end, Mayson is offering The Rainbow Theatre Project, a theater group that has been dark since pandemic closings, a home until they are back up and running. During June, they performed four staged readings from four LGBTQ playwrights. "I can't wait to have the Peacock Room buzzing with entertainment every night of the week and to hear all the people laughing and enjoying the food, each other and the show," Mayson says.
Mayson's goal at Crazy Aunt Helen's is twofold: create a space "that's welcoming and nourishing to both our bellies and our spirits."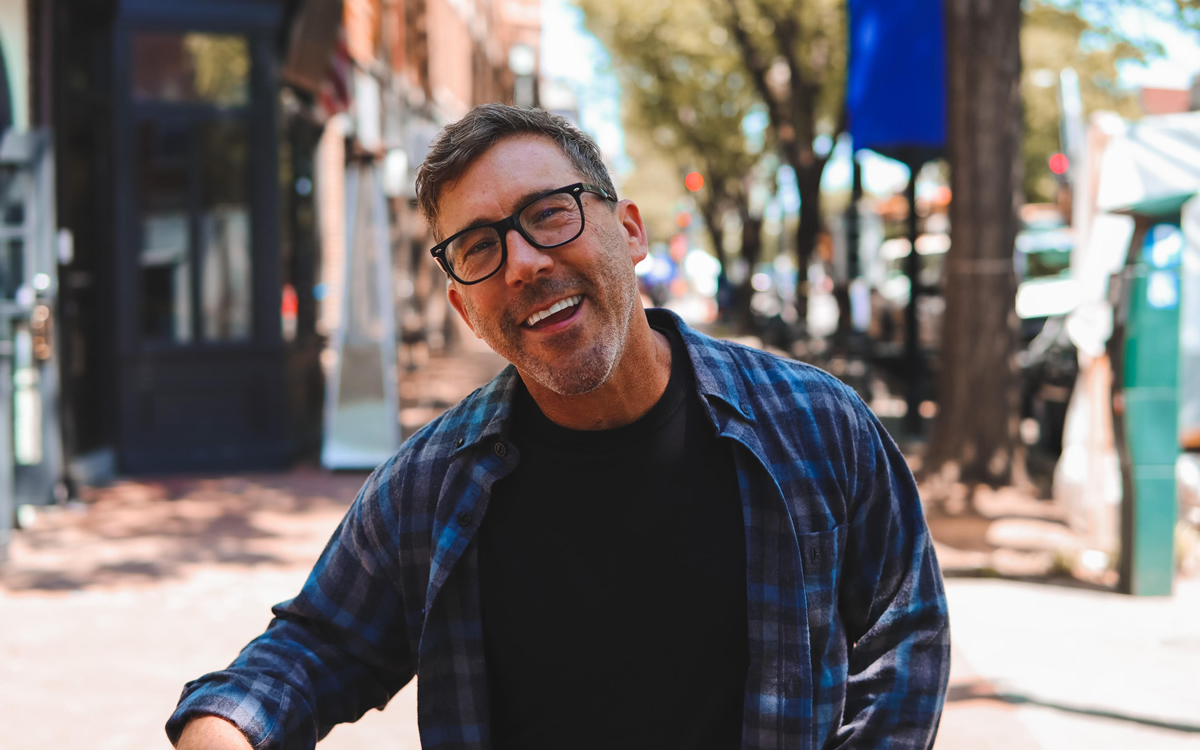 BMW speed demons
Two fun, flashy high-performance rides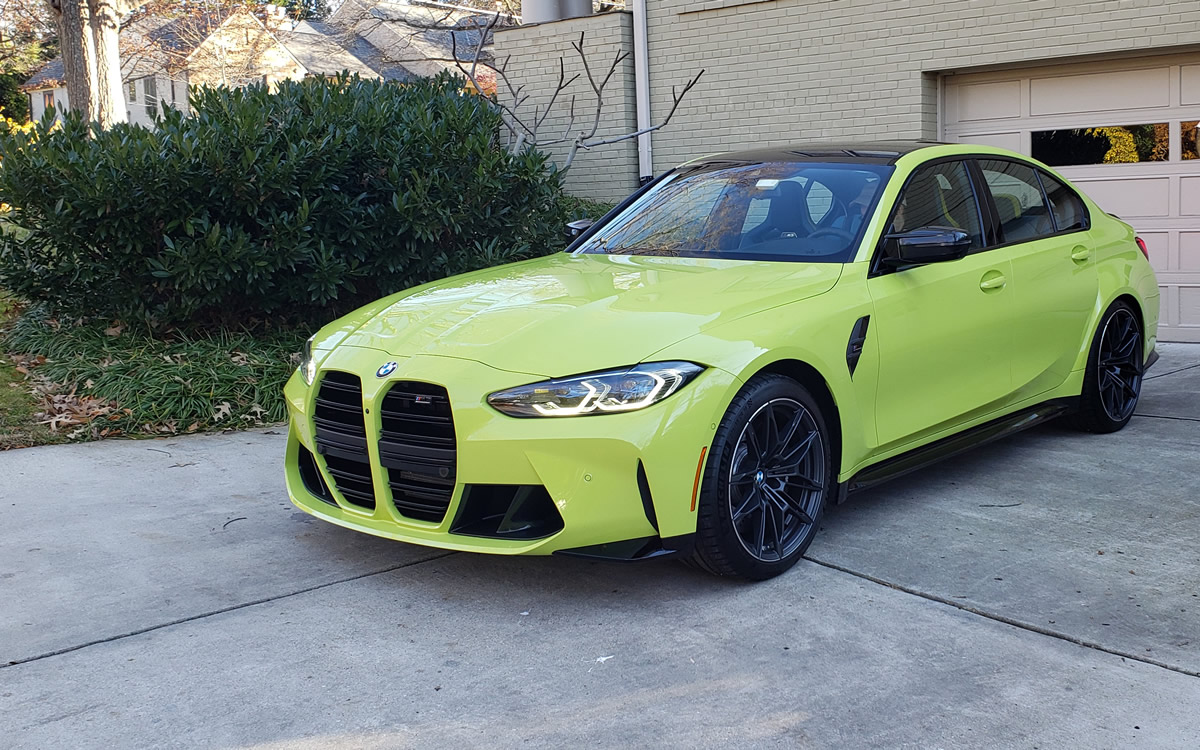 Just in time for Pride month, two BMW sport sedans celebrate just how fun, fast and flashy a true high-performance ride can be.
BMW M3 COMPETITION xDRIVE
$78,000
Mpg: 16 city/22 highway
0 to 60 mph: 3.2 seconds
Talk about a pocket rocket, it's hard to beat the thrill of the BMW M3 Competition xDrive sport sedan. This 503-horsepower speed demon streaks from 0 to 60 mph as fast as many premium sportsters, including the glitzy new 621-horsepower Maserati MC20 super coupe — which costs a whopping $215,000. Along with the lower price tag, the M3 has room for twice as many passengers and boasts three times as much rear cargo space as that two-person Maserati.
While this high-test BMW may be classified as a compact car, there's ample legroom, decent headroom and a sharply angled dashboard for improved driver visibility. My test car had optional carbon-fiber racing bucket seats, trimmed in snazzy aqua blue and lemon yellow and backlit with illuminated M logos. While the futuristic design is truly a piece of art, scooching in and out of those sci-fi seats — which sit lower than standard seats and have sharply angled side bolsters—was quite a challenge. And, hello, it didn't help that a "thigh separator" (a raised, hard-padded object stuck in the middle of the bottom cushion) protruded oh-so-close to my scrotum. Let's just say I got more than my fill of butt-clenching exercises during the week-long test drive.
But once situated comfortably behind the sculpted steering wheel, all was forgiven. The M3 cabin is superbly sleek, with modish armrests and a duo of sweeping digital display screens. The eight-speed automatic transmission is wicked smooth, making it practically unnoticeable as the car shifts through gears. And the overall handling is rousing yet controlled, especially with the all-wheel drive. When not grooving to the guttural exhaust growl, I enjoyed jamming to a sparkling 16-speaker Harman Kardon stereo. There are plenty of other creature comforts, such as smartphone integration, wireless charging pad and Wi-Fi hotspot. Driving aids include blind-spot monitor, head-up display, collision alert and pedestrian detection. There's even a system to automatically pull the car over if the driver falls asleep at the wheel. As you could tell, I didn't have to worry about that happening.
BMW M440i GRAN COUPE xDRIVE
$60,000
Mpg: 22 city/29 highway
0 to 60 mph: 4.5 seconds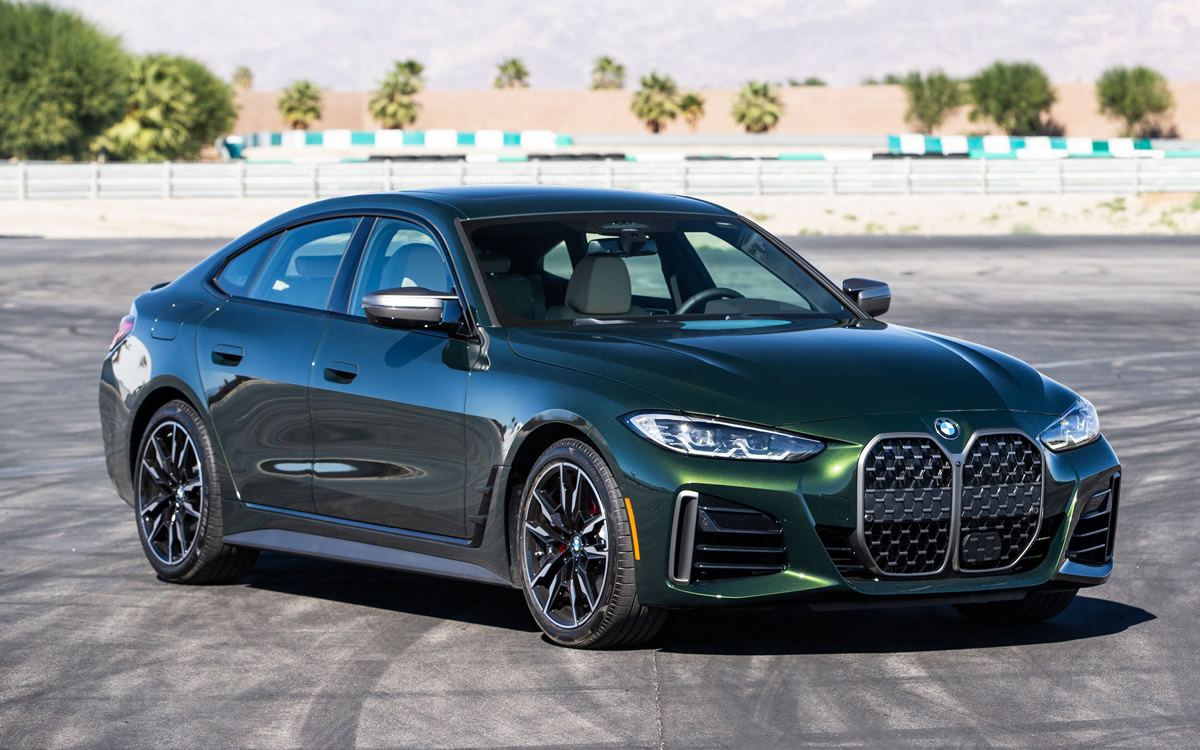 If the BMW M3 Competition xDrive is a badass sport sedan, then the M440i Gran Coupe xDrive is more buttoned-down — but only to a point. The M Sport trim level on both vehicles includes sturdier brakes, suspension, and stability control. And each car can be ordered with all-wheel drive, a big plus considering the number of downpours and icy road conditions in this part of the country.
But the M3 is extra taut, tight and tuned — a race car enthusiast's dream — whereas the M440i feels as suave as an Aston Martin. Think of it as trading flash for finesse. Styling is just as sharp, though the body cladding, side air vents and rear spoiler are all less pronounced on the 4 Series. It's also wider and sits higher off the ground. And instead of having a trunk lid, the M440i is a hatchback with a more swoopy profile and easier access to the cargo area. Despite smaller wheels and about two-thirds the horsepower of an M3, the M440i is still plucky and a delight to drive.
And safety features and optional amenities are comparable. Inside, the cabin exudes refined BMW luxury but loses the Jedi spaceship vibe so noticeable on the M3. Gauges and the infotainment layout are the same, with similar but fewer performance-oriented readouts on the digital screens. I still found the M440i cabin to be plenty sporty, with premium fit and finish. And there's beaucoup insulation to block annoying road noise. Perhaps most important, my tush welcomed the return to more traditional seats.