Marriage in Maryland?
Election Day Senate shakeup makes it a possibility

The 2011 legislative session opened this week in Maryland with high hopes that one of the bluest of blue states will finally enact marriage equality.
The composition of the state Senate's committees got a big shakeup and there are now enough supporters of the same-sex marriage bill to send it to the floor for a vote, where it should pass by a comfortable margin.
Senate minority leader Allan Kittleman, in an act of desperation, even made a public call for a civil unions bill, a last-ditch effort to avert a vote on full equality. When the Republicans are calling for civil unions, you know the marriage train has left the station.
I worked for Kittleman's father, Robert, many years ago. He was a longtime Republican Maryland delegate and senator who also served as president of the Howard County NAACP chapter. He was active in the Civil Rights movement. Many leaders of that movement have come to see marriage equality as the civil rights cause of our time and I like to think Robert Kittleman would have been on the right side of the debate. His son should honor that record and not stand in the way of progress on marriage.
Gov. Martin O'Malley may finally have the chance to sign a marriage equality bill. I've been hard on O'Malley on these pages over the past four years, after endorsing him for governor and supporting him as Baltimore mayor. He disappointed LGBT Marylanders after backing the state's high court ruling rejecting same-sex marriage in 2007. At the time, O'Malley invited me to Annapolis for an on-the-record interview, which felt more like a confrontation. But I extracted a pledge from him during the interview — that he would sign a marriage equality bill if the legislature could pass it. I knew he wouldn't expend any political capital fighting for it, so it would be up to the legislature and its LGBT caucus to advance the bill.
That work is now paying off and Sen. Richard Madaleno (D-Mont. County) deserves much of the credit. Madaleno and Del. Maggie McIntosh, who are both gay, along with key allies gay and straight, have worked hard behind the scenes to advance the bill. Assuming Republicans can't filibuster it or overturn it via Prop 8-style ballot measure, Maryland's same-sex couples could soon be walking the aisle. As a lifelong Marylander, it's a development I never thought possible while growing up and testament to the dramatic pace of change occurring within the larger LGBT rights movement.
National Gay & Lesbian Chamber of Commerce Certifies Brown, Naff, Pitts Omnimedia, Inc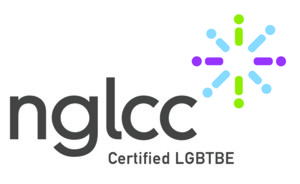 Washington, D.C. — Brown, Naff, Pitts Omnimedia, Inc, the parent company of the Washington Blade and Azer Creative, announced today it has been certified by the National Gay and Lesbian Chamber of Commerce (NGLCC) as an LGBT Business Enterprise. The NGLCC supports and advocates for diversity and inclusion for LGBT-owned businesses. With this certification the Blade's parent company joins more than 510 business and 134 corporate partners of the NGLCC.
Brown, Naff, Pitts Omnimedia, Inc. owns and operates the Washington Blade, the oldest and most acclaimed LGBT newspaper in the country. In 2012, the company launched Azer Creative, a full-service design firm. The company employs more than a dozen full-time LGBT staff.
"We are excited to become one of the 500 LGBT businesses across the country certified by NGLCC," said Lynne Brown, the Blade's publisher and a co-owner of the company. "The LGBT community has been part of our company from the beginning and we look forward to continue that for many years to come."
The Washington Blade was founded in 1969 and is known as the "newspaper of record" for the LGBT community both locally and nationally. Visit washingtonblade.com for more information. Azer Creative is a full-service graphic design firm based in Washington, D.C. Visit azercreative.com for more information. 
Vote now for the 2013 Best of Gay DC!
Choose in dozens of categories among hundreds of nominees, and make your voice heard!
Nominate the 'Best of Gay D.C.' now!
Dozens of categories cover all the best for LGBT Washington. Who deserves the prize this year?