Obama to end 'Don't Ask' this year
Pledges to implement repeal in State of the Union address

President Obama earned praise from many LGBT advocates on Tuesday for pledging during his State of the Union address to implement an end to "Don't Ask, Don't Tell" before the year is out.
In his speech, Obama observed that members of the U.S. military come from "every corner of this country" and are black, white, Christian, Jewish and Muslim.
"And, yes, we know that some of them are gay," Obama said. "Starting this year, no American will be forbidden from serving the country they love because of who they love."
In the House chamber, where Obama delivered the speech before a joint session of Congress, lawmakers reacted to the remarks largely along party lines — with Democrats applauding the comments and Republicans taking no action.
Among those who stood as they applauded were House Minority Leader Nancy Pelosi (D-Calif.) and Sen. Joseph Lieberman (I-Conn.), who were both seen as key in pushing forward legislation allowing for repeal of "Don't Ask, Don't Tell" last year.
Notably, Sen. John McCain (R-Ariz.), the leading opponent in the U.S. Senate last year of repealing the military's gay ban, also applauded following Obama's remarks on "Don't Ask, Don't Tell."
The president's remarks suggested that he will issue certification for repeal of "Don't Ask, Don't Tell" before the end of the year. Under the law Obama signed on Dec. 22, repeal won't take effect until he, the defense secretary and the chairman of the Joint Chiefs of Staff certify the U.S. military is ready for repeal.
Asked via e-mail to clarify whether the remarks indeed mean Obama is committed to issuing certification before the year is out, Shin Inouye, a White House spokesperson, confirmed that indeed is the president's plan.
In a statement, Aubrey Sarvis, executive director of the Servicemembers Legal Defense Network, said his organization is "pleased" the president expects that gays will be able to serve openly in the U.S. military by the end of the year.
"In fact, we think there should be certification from the president, Secretary Robert Gates and JCS Chairman Michael Mullen in this quarter," Sarvis said. "We need to make 'Don't Ask' repeal a reality sooner rather than later."
Obama immediately followed his remarks on allowing gays to serve in the military by stating that the time has come for colleges to allow military recruiters and ROTC programs back on campus. Some schools had prohibited the military from recruiting on campus because "Don't Ask, Don't Tell" conflicts with their non-discrimination policies.
"And with that change, I call on all our college campuses to open their doors to our military recruiters and ROTC," Obama said. "It is time to leave behind the divisive battles of the past. It is time to move forward as one nation."
But Mara Keisling, executive director of the National Center for Transgender Equality, said schools with non-discrimination policies protecting LGBT people should continue prohibiting the military from coming to campus — even after repeal of "Don't Ask, Don't Tell" — because openly transgender people still aren't allowed in the armed forces.
"Students on campuses like Stanford and Harvard have already pointed out that the repeal of this policy, while an improvement, still does not allow transgender people to serve openly or to join the military," she said. "We support the organizing efforts of students on those campuses and others in continuing to advocate for the exclusion of the military from their campuses as long as the military continues to discriminate."
Obama mentioned other initiatives during his speech that were welcome news for LGBT advocates — even though they weren't specifically LGBT-related — because they represented opportunities to pass pro-gay legislation.
During his address, the president said he "strongly believe[s]" Congress should "take on" the issue of illegal immigration and renewed his call for the passage of comprehensive immigration reform.
"I am prepared to work with Republicans and Democrats to protect our borders, enforce our laws and address the millions of undocumented workers who are now living in the shadows," he said. "And let's stop expelling talented, responsible young people who could be staffing our research labs or starting a new business, who could be further enriching this nation."
Passage of immigration reform could present an opportunity to include the Uniting American Families Act — legislation that would end restrictions prohibiting bi-national same-sex couples from staying together in the United States.
Steve Ralls, spokesperson for Immigration Equality, said "it's good to hear" that immigration remains a priority for the administration.
"It is an issue where there is room for bi-partisan agreement," Ralls said. "I think on both sides of the political aisle, there's recognition that comprehensive immigration reform needs to be tackled."
Ralls said a UAFA-inclusive comprehensive immigration reform bill "does provide the best opportunity to move UAFA forward" in Congress.
Also during his speech, Obama expressed his desire to renew education laws that are currently on the books, which could present Congress the opportunity to pass the Student Non-Discrimination Act or the Safe Schools Improvement Act.
Obama said the Bush-era No Child Left Behind law should be replaced "with a law that's more flexible and focused on what's best for our kids."
"You see, we know what's possible from our children when reform isn't just a top-down mandate, but the work of local teachers and principals, school boards and communities," he said.
Passage of federal anti-bullying legislation received renewed attention late last year in the wake of a rash of suicides of gay teens who reportedly took their own lives after they had been bullied.
Despite Obama's call to update federal education laws, Eliza Byard, executive director of the Gay, Lesbian and Straight Education Network, said she's disappointed the president didn't explicitly address bullying in his speech.
"It was disappointing to hear nothing about the need for schools to foster a culture of respect amid all the talk of high standards and in the wake of seismic waves of tragedy for our community last fall," Byard said. "Students can't achieve, innovate and graduate if they're scared to go to school, and we all lose if they grow up in a culture where difference is despised."
Other LGBT rights supporters also expressed disappointment that Obama didn't go further in his speech to address other issues, such as employment non-discrimination and marriage rights.
Rea Carey, executive director of the National Gay & Lesbian Task Force, said Obama shouldn't settle on repeal of "Don't Ask, Don't Tell" as the final accomplishment for the LGBT community.
"If the president is truly serious about job creation and boosting America's economic well-being, he must provide leadership and action in helping to pass employment protections for lesbian, gay, bisexual and transgender people and ending the costly and unjust federal marriage ban," Carey said.
But the president's State of the Union address predominantly focused on spurring job growth through education and infrastructure improvements as well as deficit reduction by cutting federal government programs.
"Our free enterprise system is what drives innovation," Obama said. "But because it's not always profitable for companies to invest in basic research, throughout our history, our government has provided cutting-edge scientists and inventors with the support that they need. That's what planted the seeds for the Internet. That's what helped make possible things like computer chips and GPS."
Obama called this time for the country a "Sputnik moment," recalling how even though the Soviet Union launched the first person into space in the 1950s, the United States was able to beat Russia in the space race by landing the first person on the moon.
In an online video response to the State of the Union address, lesbian Rep. Tammy Baldwin (D-Wis.) said the president "put out a challenge not just to compete to the global marketplace, but to win."
"We know that in order to do that, we need to have the best educated workforce, the most innovative scientists and the most creative entrepreneurs," Baldwin said. "I'm excited about this challenge because I know we can do it — and I plan on bringing some great Wisconsin ideas to the table as we respond to this challenge."
Florida House committee passes "Don't Say Gay" bill
"LGBTQ people are your neighbors, family members, and friends. We are a normal, healthy part of society and we will not be erased"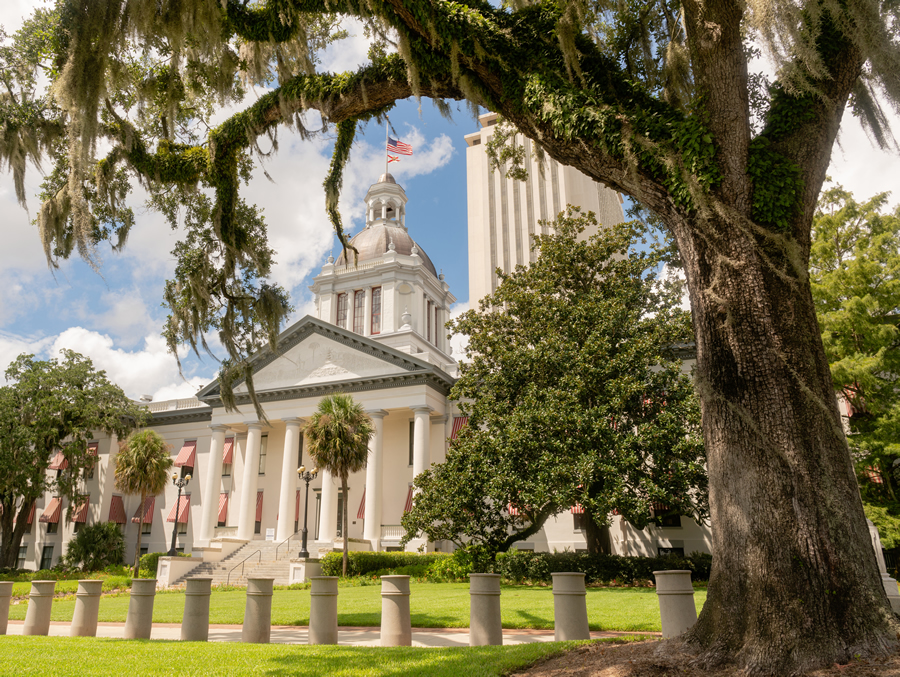 TALLAHASSEE – A Republican majority Florida House Education & Employment Committee passed HB 1557, the Parental Rights in Education bill, colloquially referred to as the "Don't Say Gay" bill advancing the measure to the full House.
HB 1557 and its companion Senate bill SB 1834, would ban classroom discussions about sexual orientation and gender identity in schools, erasing LGBTQ identity, history, and culture — as well as LGBTQ students themselves.
The bill also has provisions that appear to undermine LGBTQ support in schools and include vague parental notification requirements which could effectively "out" LGBTQ-identifying students to their parents without their consent.
"The Trevor Project's research has found that LGBTQ youth who learned about LGBTQ issues or people in classes at school had 23% lower odds of reporting a suicide attempt in the past year. This bill will erase young LGBTQ students across Florida, forcing many back into the closet by policing their identity and silencing important discussions about the issues they face," said Sam Ames, Director of Advocacy and Government Affairs at The Trevor Project. "LGBTQ students deserve their history and experiences to be reflected in their education, just like their peers."
In an email to the Blade, Brandon J. Wolf, the Press Secretary for Equality Florida noted; "Governor DeSantis' march toward his own personal surveillance state continues. Today, the Don't Say Gay bill, a piece of legislation to erase discussion of LGBTQ people from schools in Florida, passed its first committee and became another component of an agenda designed to police us in our classrooms, doctor's offices, and workplaces. Make no mistake — LGBTQ people are your neighbors, family members, and friends. We are a normal, healthy part of society and we will not be erased."
This will kill kids, @RonDeSantisFL. You are purposefully making your state a harder place for LGBTQ kids to survive in. In a national survey (@TrevorProject), 42% of LGBTQ youth seriously considered attempting suicide last year. Now they can't talk to their teachers? https://t.co/VtfFLPlsn3

— Chasten Buttigieg (@Chasten) January 20, 2022
The Trevor Project's 2021 National Survey on LGBTQ Youth Mental Health found that more than 42% of LGBTQ youth seriously considered attempting suicide in the past year, including more than half of transgender and nonbinary youth.
According to a recent poll conducted by Morning Consult on behalf of The Trevor Project, 85% of transgender and nonbinary youth — and two-thirds of all LGBTQ youth (66%) — say recent debates about state laws restricting the rights of transgender people have negatively impacted their mental health.
When asked about proposed legislation that would require schools to tell a student's parent or guardian if they request to use a different name/pronoun or if they identify as LGBTQ at school, 56% of transgender and nonbinary youth said it made them feel angry, 47% felt nervous and/or scared, 45% felt stressed, and more than 1 in 3 felt sad.
If you or someone you know needs help or support, The Trevor Project's trained crisis counselors are available 24/7 at 1-866-488-7386, via chat at TheTrevorProject.org/Get-Help, or by texting START to 678678.
California mom claims school manipulated child into changing gender identity
Jessica Konen gave the school permission to use the boy's name for attendance and tried to be supportive but noted it was difficult for her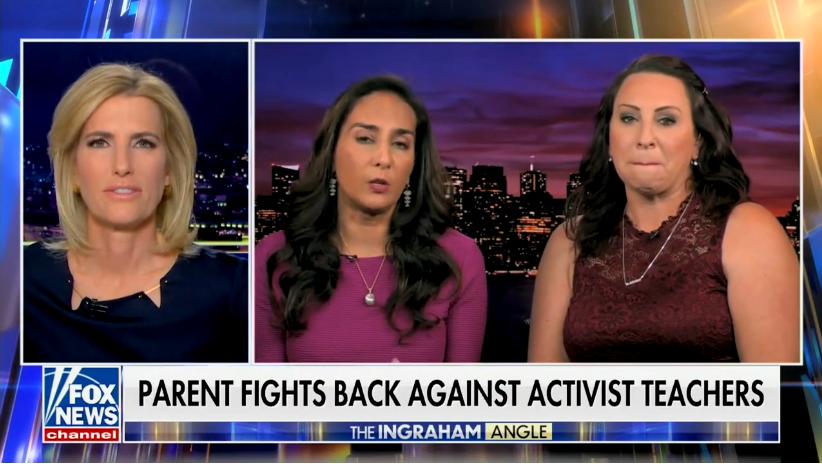 A Northern California mother is claiming teachers in a small school district in the state manipulated her daughter into changing her gender identity and name in a legal claim. 
The claim, filed by the ultra-conservative Center for American Liberty on behalf of the mother, alleged "extreme and outrageous conduct" by the Spreckels Union School District, leading Jessica Konen's 11-year-old daughter to change her gender identity and drive a wedge between them.
Specifically, the claim, a precursor to a lawsuit, names two teachers – Lori Caldera and Kelly Baraki – at Buena Vista Middle who, in addition to teaching, ran the school's Equality Club, later known as UBU (You Be You). Buena Vista is a part of the district.
It comes after Abigail Shrier, the author of a book widely criticized as anti-trans, quoted what the two educators said last year at the California Teachers Association's annual LGBTQ+ Issues Conference in a piece headlined "How Activist Teachers Recruit Kids." Caldera and Baraki spoke about the difficulty of running a Gay-Straight Alliance (GSA) in a socially conservative community.
After the article was published, the teachers were put on administrative leave, and the district hired a law firm to investigate, which is ongoing. The UBU club was suspended.
Spreckels is a town of about 400 people in the agricultural Salinas Valley, approximately 90 miles south of San Francisco.
According to the complaint, Konen's daughter began attending Equality Club meetings after being invited by a friend when she started sixth grade at Buena Vista. After attending one session, she decided it wasn't for her until Caldiera convinced her to come back. At the gatherings, Caldera and Baraki held LGBTQ-centered discussions and introduced students to different gender identities and sexualities.
During her time in the club, Konen's daughter began exploring her own gender identity and sexuality, choosing to wear more masuline clothes. At some point, she decided to change her name and pronouns, which she has since changed back to her original name and pronouns.
Konen said she was aware her daughter was bisexual but did not know she began using a male name and gender pronouns until she was called into the school when her daughter was in seventh grade. The meeting caught both Konen and her daughter by surprise – Konen's daughter had said she wanted to notify her mother, but she did not know the meeting was that day.
Konen gave the school permission to use the boy's name for attendance and tried to be supportive but noted it was difficult for her.
However, when Shrier's article was published and circulated around the small town, everything changed. At this time, Konen's daughter was again using a female name and pronouns.
In the leaked recording from the LGBTQ conference, Caldera and Baraki were discussing how they kept meetings private, among other things.
"When we were doing our virtual learning — we totally stalked what they were doing on Google, when they weren't doing school work," Baraki said. "One of them was googling 'Trans Day of Visibility.' And we're like, 'Check.' We're going to invite that kid when we get back on campus."
However, Caldera told the San Francisco Chronicle that the quotes were either taken out of context or misrepresented. According to Caldera, the stalking comment was a joke. She also defended their work, saying students lead the conversation and they provide honest and fair answers to their questions.
In addition, a spokesperson for the California Teachers Association criticized the group bringing the lawsuit forward, according to the Associated Press: "We are concerned about a political climate right now in which outside political forces fuel chaos and misinformation and seek to divide parents, educators and school communities for their own political gain, which is evident in this complaint. The Center for American Liberty is concerned with pushing its own political agenda through litigation and has filed multiple lawsuits against various school districts and communities."
GOP majority city council to repeal LGBTQ+ law in Pennsylvania
"I don't know of any reasons for repealing it other than a political move […] This issue should not be politicized"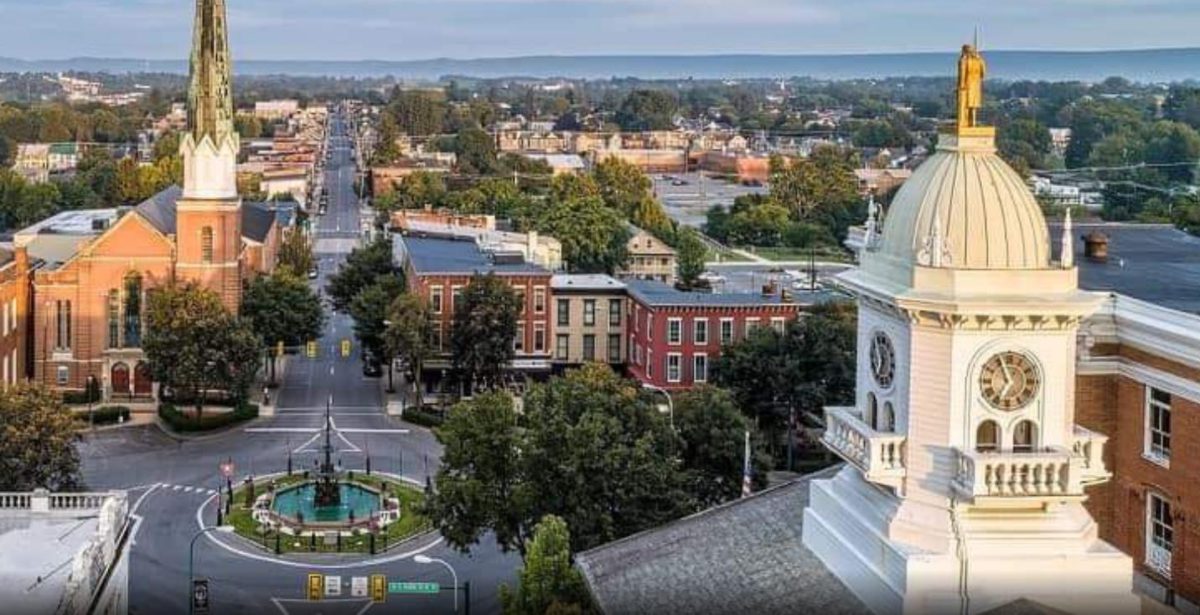 The council of this central Pennsylvania borough (town) will meet on Monday, January 24 for a likely vote to repeal an ordinance passed this last October that safeguards residents against discrimination based on their sexual orientation, ethnicity or gender identity.
Opposition to the ordinance is led by newly installed borough council president Allen Coffman, a Republican. In an interview with media outlet Penn Live Saturday, Coffman said, "All of us that ran in this election to be on council we think we got a mandate from the people," he said. "People we talked to when we were campaigning did not like this ordinance at all. I don't know what the vote will be, but I have a pretty good idea."
The political makeup of the council changed with the November municipal election, which ushered in a 7-3 Republican majority.
The ordinance, which extends protections against discrimination to gay, transgender or genderqueer people in employment, housing and public accommodations, was passed in October by the then-Democratic majority council, Penn Live reported.
"I don't know of any reasons for repealing it other than a political move," said Alice Elia, a Democrat and the former Chambersburg borough council president. "This issue should not be politicized. It's an issue of justice and having equal protection for everybody in our community. It shouldn't be a political or a Democratic or Republican issue. This should be something we are all concerned about."
Coffman told Penn Live that the ordinance serves no purpose and is redundant. He points out that Pennsylvania's Human Relations Commission handles discrimination complaints from residents across the state.
"There are no penalties, no fines," he said. "There's nothing that the ordinance can make someone do. The most they can hope for is that the committee request the two parties to sit down with a counselor or mediator and talk about it. Quite frankly there is nothing that compels them to. There's no teeth in this."
Penn Live's Ivey DeJesus noted if Chambersburg succeeds in repealing the ordinance, it would mark the first time an LGBTQ inclusive law is revoked in Pennsylvania. To date, 70 municipalities have ratified such ordinances.
The Commonwealth of Pennsylvania is one of the 27 states in the nation that have no explicit statewide laws protecting people from discrimination on the basis of sexual orientation or gender identity in employment, housing and public accommodations.
Central Pa. borough poised to become first to repeal LGBTQ protections https://t.co/ZFpDOfRivw

— PennLive.com (@PennLive) January 22, 2022