Maryland House passes trans bill
Protection act has supporters in the Senate; measure passed by wide margin

The Maryland House of Delegates voted 86-52 on Saturday to pass legislation that would ban discrimination against transgender Marylanders in the area of employment, housing and credit.
The vote came after a 50-minute debate in which delegates supporting the Gender Identity Anti-Discrimination Act urged their colleagues to help end what they called an injustice against fellow citizens whom they said have been denied jobs and housing solely because of their gender identity.
"This is a huge demonstration in support of fairness today," said Morgan Meneses-Sheets, executive director of Equality Maryland, the state LGBT group that led lobbying efforts to pass the bill.
"We still have work to do," she said. "We've got to get it through the Senate. But we are overjoyed with the outcome today."
Meneses-Sheets and other advocates for the bill said they were hopeful the measure would clear the Senate Judicial Proceedings Committee in the next week and receive a favorable vote in the full Senate.
The Maryland Legislature adjourns for the year on April 11, and all legislation must clear both houses before then.
Saturday's vote in favor of the gender identity bill in the 141-member House fell largely along party lines. Eighty-five Democrats and just one Republican voted for the bill. Forty Republicans and 12 Democrats voted against it. Three delegates — two Republicans and one Democrat — were absent and did not vote.
The House's approval of the gender identity bill by a sold 34-vote margin appears to indicate that transgender rights, while controversial, hasn't elicited the intensity of opposition that surfaced over a Maryland same-sex marriage bill.
A bill calling for legalizing civil marriage for same-sex couples died in the House of Delegates two weeks ago when Democratic leaders withdrew the bill from the floor after determining they did not have the votes to pass it. The Maryland Senate passed the bill by a vote of 25-21 on Feb. 25.
Some activists feared that the heated controversy over the decision to withdraw the marriage bill before a vote might make delegates less likely to support any LGBT-related bill, including a transgender rights bill.
A number of House Democrats who wavered over or announced plans to drop their support of the marriage bill voted for the gender identity bill on Saturday. Among them were Dels. Sam Arora (D-Montgomery County), Tiffany Alston (D-Prince George's County) and Jill Carter (D-Baltimore City).
During Saturday's floor debate over the gender identity bill, opponents, including Del. Joseph Minnick (D-Baltimore County) and Del. Richard Impallaria (R-Baltimore and Harford Counties) raised concerns that the bill would enable men who "cross dress" as women to create disturbances in the workplace or threaten women in public or workplace bathrooms.
"Every woman should be appalled by this legislation," said Minnick, who told of once encountering a male-to-female transgender person in a public men's bathroom at the state capital in the 1990s.
"That left a lasting impression on me," he said. "The way that person was dressed [he] could have very easily gone into the lady's room and used the lady's facility. Now I don't think that's what you want with this kind of legislation."
A few of the delegates opposing the bill pointed to the 1970s television program M.A.S.H., which included a character named Maxwell Klinger. They noted the Klinger character dressed in female clothes at a U.S. Army installation in Korea during the Korean War as a ploy to obtain a "Section 8" psychiatric discharge from the military.
Minnick said the gender identity bill could hurt businesses by allowing cross dressing "scammers" like the Klinger character to create problems at the workplace and file a lawsuit if the employer sought to fire the person.
Del. Dan Morhaim (D-Baltimore County), who served as floor leader for the bill, disputed claims that it would impact public bathrooms, saying the legislation did not include a public accommodations provision and would make no changes in the availability of public bathrooms to transgender people.
When asked by opponents whether transgender employees protected under the bill's employment non-discrimination provision would have access to workplace bathrooms, Morhaim said that would be left to the discretion of an employer.
Del. Kirill Reznick (D-Montgomery County), a supporter of the bill, said that while public bathrooms were not covered in the Gender Identity Non-Discrimination Act, transgender non-discrimination laws that do include public accommodations protections have not created problems — either related to bathrooms or at the workplace.
"The reality is 12 states have passed broader protections that this bill," he said. "A hundred and thirty-four jurisdictions — counties and cities across this country — have boarder protections than this bill. And we have not heard of one instance where businesses have had to build a third bathroom, where children or women have been attacked and these protections were used as a defense — not one case in 10 years," he said.
Del. Joseline Pena-Melnyk (D-Prince George's and Anne Arundel Counties), the author and lead sponsor of the bill, expressed dismay over what she called "unfounded" assertions that transgender people cause problems at the workplace or in bathrooms.
"In the last few minutes I have heard some things that are truly sad," she said. "The reason why we need this bill is because of what you heard today. People have preconceived ideas and prejudices."
Pena-Melnyk said she was troubled that opponents were basing much of their opposition on perceived problems that could not result from the bill, in part, because she removed a public accommodations provision to expand the support needed to pass the bill.
"And I did so because the political reality is that I could not have gotten the bill out — look at the discussion today — if I had public accommodations in it," she said. "But it gives you protections."
Del. Maggie McIntosh (D-Baltimore City), one of seven openly lesbian or gay members of the House of Delegates, noted that transgender protections were omitted entirely from a Maryland law banning discrimination based on sexual orientation that the legislature passed 10 years ago.
"It was a calculated decision and one that I frankly regret," she said, referring to the omission of a transgender provision. "I think it was the wrong decision. And this bill today, House Bill 235, rights a very bad wrong that we need to do," she said. "And I ask you to support House Bill 235, a very important step forward to end discrimination in Maryland."
Transgender rights advocate Dana Beyer, who ran for a seat in the House of Delegates last year, called approval of the bill by the House historic.
"We still have two more votes to go to get this bill done and then we need to work on adding public accommodations next year," she said. "Actually, the only statement from the opponents with which I agree was, you know, if you give them this now they will come back and say they want full civil rights. And, yeah, that's the case. We want full civil rights, and we'll get them one step at a time."
Va. House committee advances two anti-transgender bills
Democrats in state Senate will likely kill measures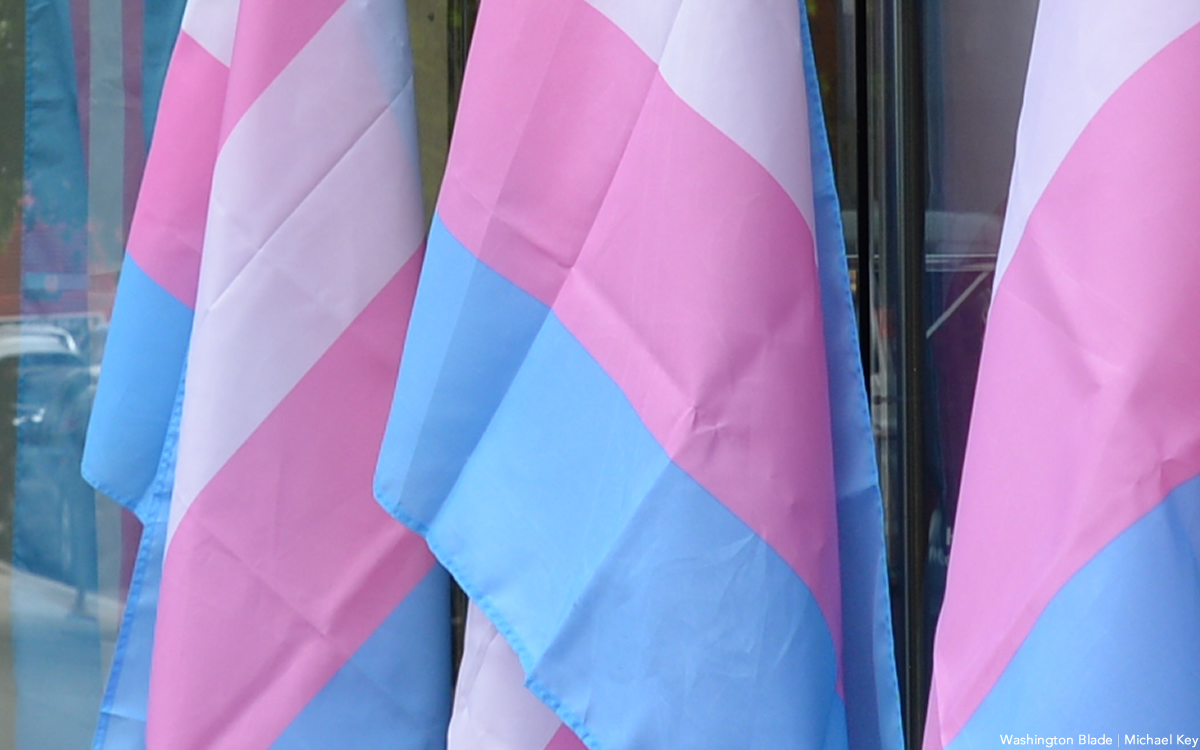 The Virginia House Education Committee on Friday approved two anti-transgender bills.
Committee members advanced state Del. Karen Greenhalgh (R-Virginia Beach)'s House Bill 1387, which would ban transgender athletes from school sports teams that correspond with their gender identity, and state Del. Dave LaRock (R-Loudoun County)'s House Bill 2432, which would require school personnel to out trans students to their parents.
A House subcommittee earlier this week approved the two bills.
Republicans control the House of Delegates by a 51-47 margin. Democrats have a 22-18 majority in the Virginia Senate.
The Senate Education Committee on Thursday killed six anti-trans bills. It is likely HB 1387 and HB 2432 will meet the same fate once they reach the state Senate.
Comings & Goings
Swaruup takes role as executive director of DC Legal Aid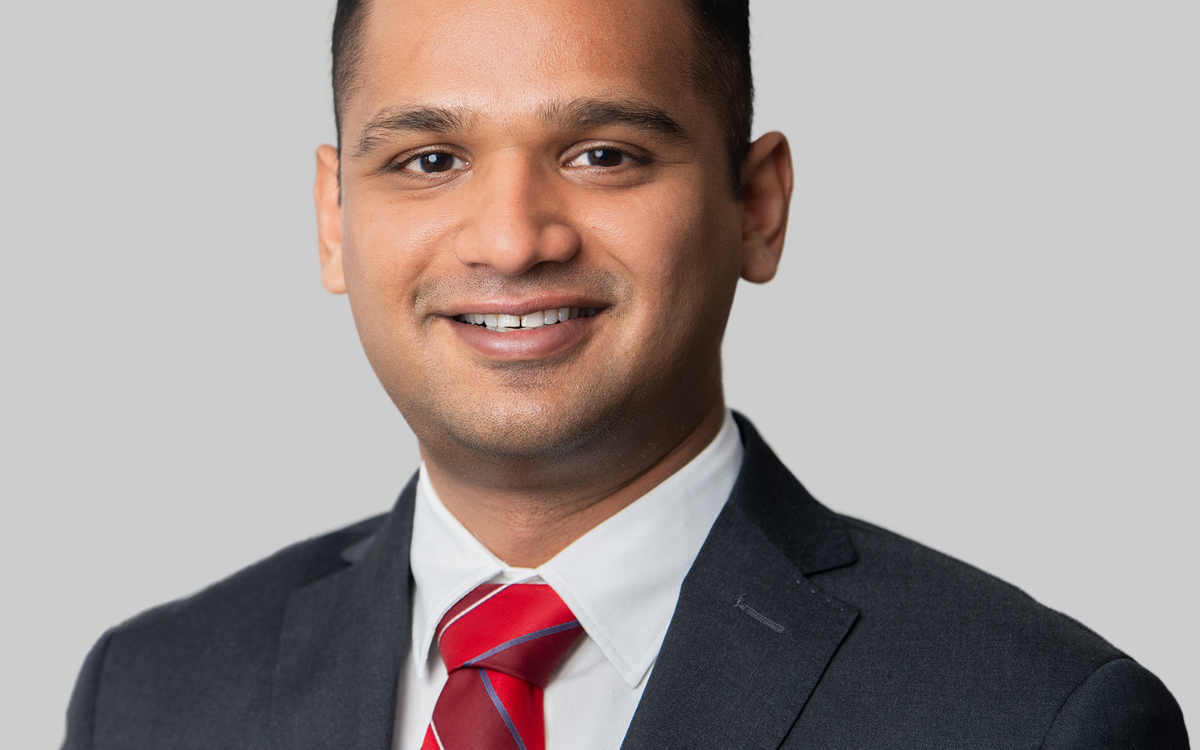 The Comings & Goings column is about sharing the professional successes of our community. We want to recognize those landing new jobs, new clients for their business, joining boards of organizations and other achievements. Please share your successes with us at [email protected].
The Comings and Goings column also invites LGBTQ college students to share their successes with us. If you have been elected to a student government position, landed an exciting internship, or are graduating and beginning your career with a great job, let us know so we can share your success. 
Congratulations to Vikram Swaruup on his new position as executive director of DC Legal Aid. Upon accepting the position Swaruup said,"Legal Aid is one of the most important institutions working to make sure all District residents are treated fairly in our legal system, and I could not be more grateful to the board for this tremendous honor. I'm excited to be joining a top-notch team that is on the front lines of fighting for District residents."
Swaruup has been working in the Office of the Attorney General for the District of Columbia, as Chief Deputy Attorney General. He served as second-highest ranking officer and thought partner to the attorney general in management of all legal work of the office, including the District's affirmative, defensive, and appellate litigation, as well as legal advice provided to District agencies and the legislature. He began working there in the Civil Rights Section, as Assistant Attorney General. He litigated civil rights cases, including investigating pre-suit, drafting complaints, engaging in discovery and motions practice, and developing recommendations for amicus participation.
Prior to that he served in the U.S. Department of Justice, Civil Rights Division, Appellate Section, Washington, D.C., as a senior attorney. Before going to the DOJ, he served as a law clerk for Judge Lucy H. Koh, U.S. District Court for the Northern District of California, San Jose, Calif. He was a summer associate with Boies, Schiller & Flexner LLP, Oakland, Calif. He was a Holley Law Fellow with the the National LGBTQ Task Force in D.C., and a Pride Law Fund Fellow with the Transgender Law Center, San Francisco.
Vikram earned a bachelor's of journalism, with high honors, University of Texas, Austin; and a Juris Doctor, University of California, School of Law, Berkeley, Calif. During his college years he participated in many activities including: California Law Review (Senior Articles Editor); Berkeley Journal of Gender, Law & Justice (Executive Editor); Faculty Appointments Committee (student co-chair); Queer Caucus (outreach chair); and South Asian Law Student Association.
D.C. Council to honor drag performer Ba'Naka
Memorial resolution expected to pass unanimously on Feb. 7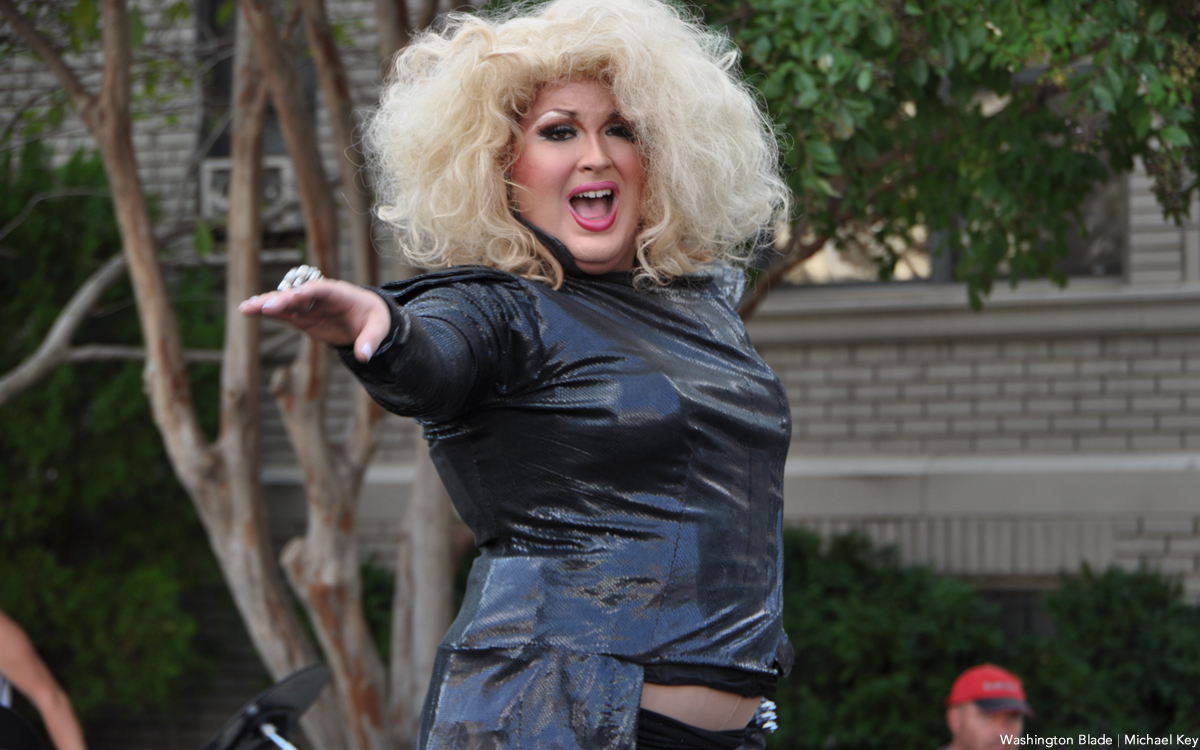 All 13 members of the D.C. City Council have signed on as co-introducers of a ceremonial resolution honoring the life of the late D.C. drag performer Dustin Michael Schaad, who performed at many of the city's gay bars and LGBTQ events under the name Ba'Naka.
The resolution, introduced by D.C. Council member Anita Bonds (D-At-Large), was expected to be approved unanimously at the Council's Feb. 7 legislative session.
"The Council of the District of Columbia honors Dustin Schaad's memory, recognizes and celebrates their legacy of love, unity, and compassion for all those who knew him, and expresses sincere condolences to Dustin's family and loved ones," the resolution states.
The resolution notes that Schaad, 36, moved to D.C. shortly after graduating high school in his hometown of Bradenton, Fla., and not too long after that "began performing as Ba'Naka at drag shows around the city, eventually becoming one of the most recognizable people in the District's drag community."
Schaad died Jan. 11 at George Washington University Hospital from complications associated with a longstanding illness, according to friends.
David Perruzza, owner of the D.C. gay bars Pitchers and A League of Her Own, said Schaad had been performing most recently at Pitchers while overseeing a popular drag bingo event at the Adams Morgan bar. Perruzza said Schaad talked about having performed in drag since the age of 18.
"[T]hrough their vibrant personality and outgoing nature, Ba'Naka raised awareness around issues impacting the LGBTQ+ community," the Council resolution says, adding, "Ba'Naka became a beloved regular at gay bars and clubs around the District, lifting the spirit of the LGBTQ+ community."
"RESOLVED, BY THE COUNCIL OF THE DISTRICT OF COLUMBIA, that this resolution may be cited as the 'Dustin Michael Schaad Memorial Recognition Resolution of 2023,'" the resolution states.