All eyes on key lawmaker as Md. Senate considers trans bill
Advocates urge Frosh to schedule committee vote
As the Maryland Senate prepares to debate a bill that would bar discrimination based on gender identity in housing, employment and credit, some supporters are concerned about the role Sen. Brian Frosh will play in its fate.
Frosh, a Democrat from Montgomery County, chairs the Senate Judicial Proceedings Committee, which must vote to report the bill to the floor. The legislative session ends April 11, so time is running short and any delay in committee could doom the measure this year.
"I would encourage the LGBT and allied community to put their energy and focus on Sen. Frosh, who year after year has bottled up this bill in committee," said Dan Furmansky, former executive director of Equality Maryland who has been working full time for the past month with pro-LGBT organizations in Annapolis on behalf of the Unitarian Universalist Association. "Things are fluid … I wouldn't be surprised if he schedules a late hearing so time runs out."
Furmansky said that Frosh refused to bring a similar bill to a vote in 2009, even though Equality Maryland had requested it. Now that the full House has passed the measure, Furmansky said he hopes Frosh will schedule a committee vote as soon as possible.
"We were willing to take our chances in 2009 because we felt it was time for legislators to be on the record," Furmansky said. "Frosh must take this vote and not wait until the end of the legislative session so Sen. Mike Miller can find the time to schedule a floor vote."
Furmansky said that although he has not been involved in whip counts for the bill, he is confident the full Senate would pass it. Another knowledgeable source, who spoke on condition of anonymity, agreed with that assessment and said advocates are confident they have the votes in the full body.
The bill, known as the Gender Identity Anti-Discrimination Act, passed the House of Delegates on Saturday by an 86-52 vote that fell largely along party lines. It has drawn criticism from some transgender activists and bloggers upset that a provision covering public accommodations was stripped from the bill. The bill's author and lead sponsor in the House, Del. Joseline Pena-Melnyk (D-Prince George's and Anne Arundel counties), said she removed the provision after determining it was the only way to obtain enough votes to pass the measure this year.
"It's unfortunate the community couldn't come together and build consensus over a unified direction forward this year," Furmansky said. "But as a cisgender individual, I feel my responsibility is to support what a majority of transgender Marylanders support, which is movement of this bill even though it is far from ideal."
"Cisgender" refers to individuals whose gender identity coincides with the roles and behaviors typically associated with that gender.
Equality Maryland has said it would seek to add the public accommodations language in next year's session if this bill is passed. But critics have noted that such a strategy hasn't been tried in the 13 states that have enacted similar bans on transgender bias.
"I think it's a multi-year process to add public accommodations back in," Furmansky said. "It can be done but it won't be easy."
Frosh's office couldn't immediately be reached for comment. The Blade will update this story as developments warrant.
New gay bar 'Central' to open in Baltimore this summer
Just a few blocks from where Grand Central closed last year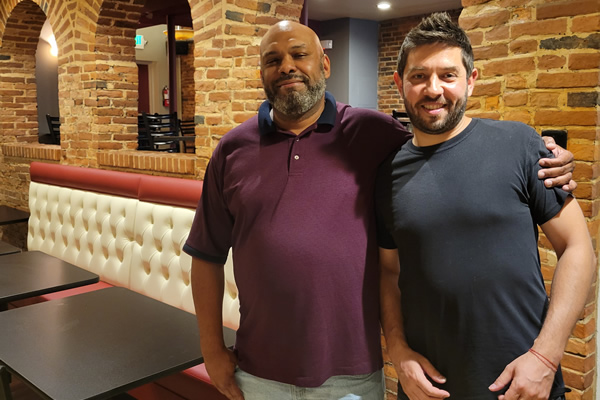 Fans of the old Grand Central club in Baltimore will get a new place to patronize this summer, and it has a familiar name and operator.
Central is the name of a gay bar and restaurant that's expected to open in August, just a few blocks from where Grand Central closed last September. One of its owners is the former general manager of Grand Central, Marc Hayes.
Baltimore's liquor board last week approved a request to transfer an existing Beer, Wine and Liquor license to Hayes, from Baltimore, and business partner Ivan Yordanov, from Alexandria, Va.
The location is a three-building complex at 885-889 N. Howard Street, part of a block called Antique Row on the western edge of Mount Vernon, the city's traditional "gayborhood." Over the years, the Howard Street buildings have housed a series of clubs and lounges, most recently Bentley's jazz club.
Grand Central closed after original owner Don Davis sold the property at 1001-1003 N. Charles Street to a developer, Landmark Partners, that's now constructing an eight-story office building in its place. Its last day was Sept. 3.
Started in 1991 as Central Station at 1001 N. Charles St. and renamed when Davis bought the old Stagecoach Bar at 1003 N. Charles St., Grand Central was one of Baltimore's largest gay-friendly clubs and remained busy on weekends even after Landmark acquired the property. Patrons called it 'Central' for short. It was required to close temporarily during the first months of the COVID-19 pandemic but did offer outdoor and carryout service when permitted.
Hayes, the last general manager of Grand Central for both Davis and Landmark, had indicated before it closed that he wanted to find another place for patrons to go once construction of the office building began.
He said the Howard Street business is not a relocation of Grand Central because Landmark isn't involved and Landmark owns the rights to the name and other intellectual property associated with Grand Central.
"We're not Grand Central," he said. "This is going to be Central. This is going to be an LGBTQIA-friendly place, but not using the Grand Central intellectual property."
Hayes said he and Yordanov chose the name Central because the Howard Street buildings are centrally located between Leon's and The Drinkery, two other gay bars in Mount Vernon.
"We are central," he said. "We're in a triangle."
Even if it doesn't have a legal connection with Grand Central, Hayes said, he will welcome its former patrons, as well as people who have never been to Grand Central. And while he's billing it as a gay bar, he said, "I don't see gender or race in anybody." He describes himself as gender fluid and Yordanov as an ally of the gay community.
The three buildings date from around 1900 and are connected internally. Together, they contain more than 6,200 square feet of space on two levels – large but less than half the 15,000 square feet of space inside the two buildings that made up Grand Central.
Hayes and Yordanov are leasing the property and received a letter of support for the liquor license transfer from the Mount Vernon Belvedere Association. They still need to pass inspections required by the liquor board and intend to hire a staff of about 20. They plan to have a dance floor and DJs, Sunday brunch, drag shows and other live entertainment as well as a full-service kitchen.
The interior has a long wooden bar that's reminiscent of Grand Central's, a series of lounges and dining areas, and some exposed-brick walls with arches that impart an air of history and allow views from one area to another. The main dance floor will be on the second floor, including one space where the walls are covered with mirrors.
Hayes said the building doesn't need much in the way of renovations and since it's actually three addresses, there's already a separate entrance for carryout orders. He said he considered other locations but liked the ambiance, layout and location of this property. "I've always liked this building," he said. "Grand stairwell. Wrought iron…It's gorgeous. Look at the arches."
The bar will be open from 4 p.m. to 1:45 a.m. Monday through Saturday and from 10 a.m. to 1:45 p.m. on Sundays, when Central will serve brunch. The carryout will open daily starting at 11 a.m. Central will have a cover charge when there are shows.
While many gay bars have closed around the country during the pandemic, Hayes said he believes there's a market for a new one in Baltimore. He notes that Central will be different from the Baltimore Eagle, which caters to the leather community; the tavern-style bars without live entertainment, and The Manor, an "ultralounge" in a meticulously restored townhouse on Charles Street.
"We're not The Manor, obviously. They've got a fantastic chef and fantastic food and we're going to be doing bar food" with a relaxed atmosphere and DJs. But Central will offer more in the way of food service and entertainment than the tavern-style bars around the city.
That's another reason the name they chose makes sense. Given the other options in town, Hayes said, "We're kind of right in the middle."
Delaware prepares to celebrate Pride month
Parade moved to October, but smattering of local events planned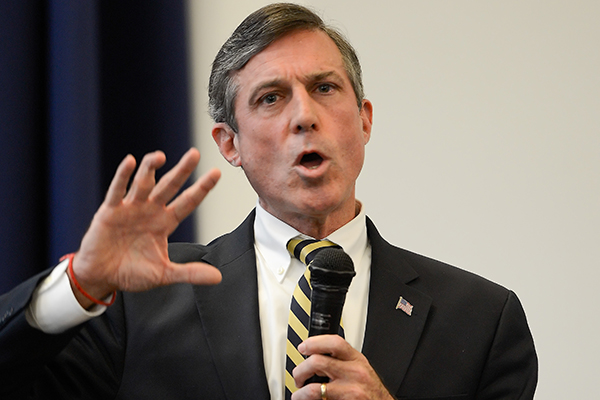 As state coronavirus restrictions continue to lift, organizations throughout Delaware are gearing up for Pride month with events planned during June.
Dogfish Head Craft Brewery dedicated its June Beer and Benevolence philanthropic effort to benefit CAMP Rehoboth, an LGBTQ+ non-profit community center in Rehoboth. The fundraising began last weekend at Chesapeake and Maine and the organization will receive 10 percent of proceeds from 4 to 6 p.m.
The Delaware Pride Parade is scheduled for Oct. 2 from 10 a.m. to 4 p.m.
June 19: Delaware Pride Bowling at Bowlerama
The Delaware Pride Bowling event is June 19 from 7-10 p.m. The New Castle Avenue Bowlerama will charge $15 per bowler and free shoes for the two hour time slot.
June 18: Stand-up Comedy by Julia Scotti
Trans comedian and America's Got Talent quarterfinalist Julia Scotti will perform standup comedy at the Milton Theater. Admission is $17.
June 20: From Stonewall To Now – Presented By Mona Lotts
Milton Theater will host "From Stonewall To Now," a celebration of the art of drag hosted by Mona Lotts. Admission is $20 and will feature performances from several drag queens from the state.
Woman dragged down stairs at Nellie's, fatal crash during Pride weekend
Most events unaffected by three unrelated incidents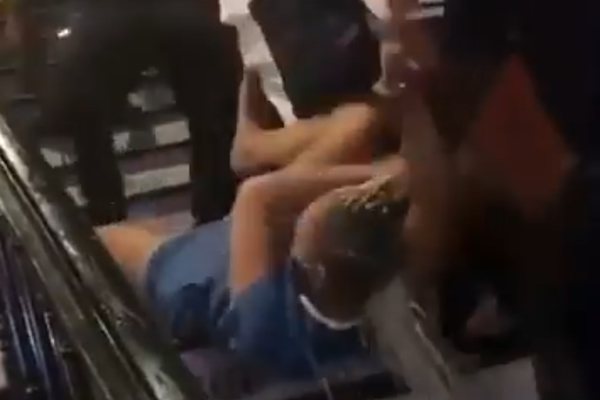 Three unrelated violent incidents that surfaced in different locations on Saturday evening, June 12, in the path of D.C.'s Pridemobile Parade have created a stir on social media following an otherwise peaceful series of events celebrating Capital Pride.
According to D.C. police, the first incident took place about 3 p.m. Saturday, minutes after the Pridemobile Parade drove past the Shaw Tavern at 520 Florida Ave., N.W., which has a large LGBTQ clientele. A police report says a male customer of the tavern reported being harassed by a young man who called him a "faggot" as he walked toward the Shaw Tavern.
Shortly after the victim entered the tavern and was seated in an outdoor area, the same young man, later identified by police as a 13-year-old juvenile, approached him and threatened him with a machete by pointing it at the victim and stating, "I'll silence you," the police report says. The report says that while making the threats the suspect appeared to be using the two-foot-long machete to stab cicadas on the ground and tossed them onto the victim as the victim was sitting at one of the tavern's outdoor tables.
One day later, on Sunday, June 13, after having released photos of the suspect obtained from a surveillance camera at the Shaw Tavern, police announced they arrested the suspect on a charge of assault with a dangerous weapon and listed the incident as a suspected anti-gay hate crime. The victim was uninjured, police said. The suspect's name was being withheld because he is a juvenile.
The second incident occurred about three blocks away at Nellie's Sports Bar, a gay bar at 900 U St., N.W., several hours later when a violent brawl captured on video broke out after a Nellie's security staff person was seen pulling a female customer by her hair down a flight of stairs inside the bar.
The video, which was taken by another customer and posted on Instagram, shows other male and female customers attacking the employee who was dragging the female customer down the stairs. The woman, who later identified herself as Keisha Young, told Channel 7 News the Nellie's security staffer mistakenly thought she was among a group of other customers that created a disturbance at the bar.
Her mother, Tammy Young, told Channel 7 News her daughter created a GoFundMe page to raise money to pay for medical bills related to injuries she suffered while being dragged down the stairs, and to hire a lawyer.
Young states on the GoFundMe page that she lost her glasses, iPhone, and shoes during the altercation and her clothes were torn.
"My body aches and I am bruised up," she stated.
The posting of the video on social media prompted D.C. members of Black Lives Matter to stage a protest outside Nellie's on Sunday night, demanding that action be taken against the bar. Nellie's, meanwhile, released a statement on Sunday saying it was investigating the incident.
"We were incredibly upset and disturbed to see the unfortunate event that took place at Nellie's last night," the statement says. "We are undergoing a full investigation of the situation," it says. "At Nellie's we foster an inclusive and safe environment, so events like this are completely unacceptable to us."
Channel 7 News reported the protesters also walked to the nearby home of Nellie's owner Douglas Schantz to continue protesting there. The Washington Blade couldn't immediately reach Schantz for comment.
The third incident took place about 3:15 a.m. Sunday morning at the intersection of 14th and P Streets, N.W., where two gay bars are located. According to D.C. police, an intoxicated driver crashed his car into a bus stop at that location and struck and killed a pedestrian. Police said the pedestrian, who was identified only as a male, was taken to a hospital with critical injuries and pronounced dead a short time later.
Police said the driver, identified as Gerald Lewis, 29, of Northeast D.C., was arrested and charged with second-degree murder, driving while intoxicated, and reckless driving.
The identity of the victim was being withheld pending notification of next of kin, police said. The incident occurred minutes after the 3 a.m. closing of the nearby gay bars.
Mark Lee, coordinator of the D.C. Nightlife Council, a trade association that represents bars, restaurants, and nightclubs, said the three incidents and a reported fourth incident of a shooting Sunday night on U Street near Nellie's, were an exception to an otherwise peaceful weekend in which business was booming at the city's nightlife establishments.
"Despite long lines at many (gay and non-gay) venues last night, and huge turnouts at nightclubs across the city, it was overall a very calm night everywhere," Lee told the Blade in a text message. "These couple of incidents would have been non-extraordinary in normal times, except for some people being more attentive to things during re-opening."
Lee was referring to the full, post-COVID lifting of all restrictions for nightlife businesses that took place on June 11.