Trans bill hits snag in Md. Senate
Surprise move could mean end of the line this year

Less than a week after being approved in the Maryland House of Delegates by a vote of 86-52, a transgender non-discrimination bill is facing an unexpected roadblock in the State Senate.
In a development that has baffled many supporters of the bill, Senate President Thomas Mike Miller (D-Prince George's and Calvert Counties) bypassed normal procedures by sending the bill to the Senate Rules Committee, which is known as a "graveyard" for controversial legislation.
"This is not a good sign," said transgender activist Dana Beyer, who is closely following the bill.
The Gender Identity Non-Discrimination Act calls for banning discrimination against transgender Marylanders in areas of employment, housing, and credit.
Its approval in the House of Delegates by such a large margin gave advocates hope that the legislation would clear the Senate before April 11, when the Maryland Legislature adjourns for the year.
Beyer and officials with Equality Maryland, the statewide LGBT group leading the lobbying effort for the bill, have said they believe they have the votes to pass the bill if it reaches the Senate floor.
But they have long expressed concern over getting the bill out of committee. The gender identity measure has died in the Senate Judicial Proceedings Committee for the past four years. This year, following its strong showing in the House, supporters and others familiar with the Senate were hopeful that the Judicial Proceedings Committee would approve the measure.
Miller's decision to send the bill to the Rules Committee rather than directly to Judicial Proceedings is being viewed as an ominous sign that Miller or Judicial Proceedings Committee Chair Sen. Brian Frosh (D-Montgomery County) are seeking to kill the bill this year by preventing it from reaching the Senate floor.
Neither Miller nor a spokesperson for his office returned a call seeking comment as of late Tuesday.
Frosh denied reports by some Annapolis insiders that he asked Miller to divert the bill from his committee because he didn't want to deal with it.
"I don't make bill assignments, so it's not me," he told the Blade. "The president makes those determinations, and it's not up to a committee chairman. When he sends me the bill, I've got it. But until he does, I don't."
Should it reach his committee, Frosh said he isn't certain whether the bill has enough votes to clear the panel.
"I have four new members on the committee, none of whom has ever heard the issue before," he said. "I have no idea where they are on the bill."
In yet another development likely to trouble the bill's supporters, Frosh said his office was "inundated" on Monday by calls from transgender activists opposed to the bill because it has been stripped of a provision banning discrimination against transgender persons in the area of public accommodations.
The bill's lead sponsor in the House of Delegates, Del. Joseline Pena-Melnyk (D-Prince George's and Calvert Counties), said she reluctantly removed the public accommodations provision as the only way to ensure approval of the bill this year in the House.
"They are livid that that was taken out and oppose the bill," Frosh said of Trans Maryland members. "So there's a division within the transgender community apparently about whether or not it's a good idea. I have no idea how that will affect the four people who have never heard the bill, let alone the other folks on the committee."
Most transgender activists, including officials with the National Center for Transgender Equality and the National Gay & Lesbian Task Force's transgender rights project, are supporting the bill with the objective of adding the public accommodations provision next year.
Frosh, who also serves as vice chair of the Rules Committee, said the chair of that panel, Sen. Katherine Klausmeier (D-Baltimore County), along with Senate President Miller, who is a member of the committee, would make the decision on whether to quickly send the bill to Judicial Proceedings.
With less than two weeks before the legislature's adjournment for the year, the Rules Committee would have to debate and vote on whether to release the bill to the Judicial Proceedings Committee this week in order to allow time for Judicial Proceedings to hold a hearing on the bill before voting to send it to the Senate floor.
Seven members of the 11-member Rules Committee voted against the same-sex marriage bill that the Senate passed in February. Committee Chair Klausmeier and Frosh voted for the marriage measure, but four other Democrats on the committee voted against it, including Miller.
Although the marriage bill may not be a precise predictor of how senators will vote on the transgender bill, some Annapolis observers say at least some of the conservative Democrats in the Senate who oppose marriage equality might also be opposed to a transgender bill.
"This is another hurdle to advancing job and housing protections in Maryland this year," said Equality Maryland's executive director, Morgan Meneses-Sheets, in commenting on Miller's decision to send the transgender bill to the Rules Committee.
"We are already working with allies to keep this important bill moving," she said. "It is challenging, but this bill literally would save lives and is worth fight for."
In a statement, Equality Maryland said it will "keep working until the final hours of the session" to secure passage of the Gender Identity Non-Discrimination Act.
Although the bill has died in Frosh's Judicial Proceedings committee for the past four years, he told the Blade Tuesday he would vote for it if it reaches his committee. He said he's being unfairly blamed for derailing the bill.
"I've gotten calls saying I'm responsible for killing it, I'm responsible for sending it to Rules," he said. "I've gotten calls saying make sure the bill dies and you got to do something to make sure it passes. I wish I had as much power as people ascribe to me."
One trans woman shot, another had legs run over by car in Northeast
November incidents occurred near D.C.-P.G. County border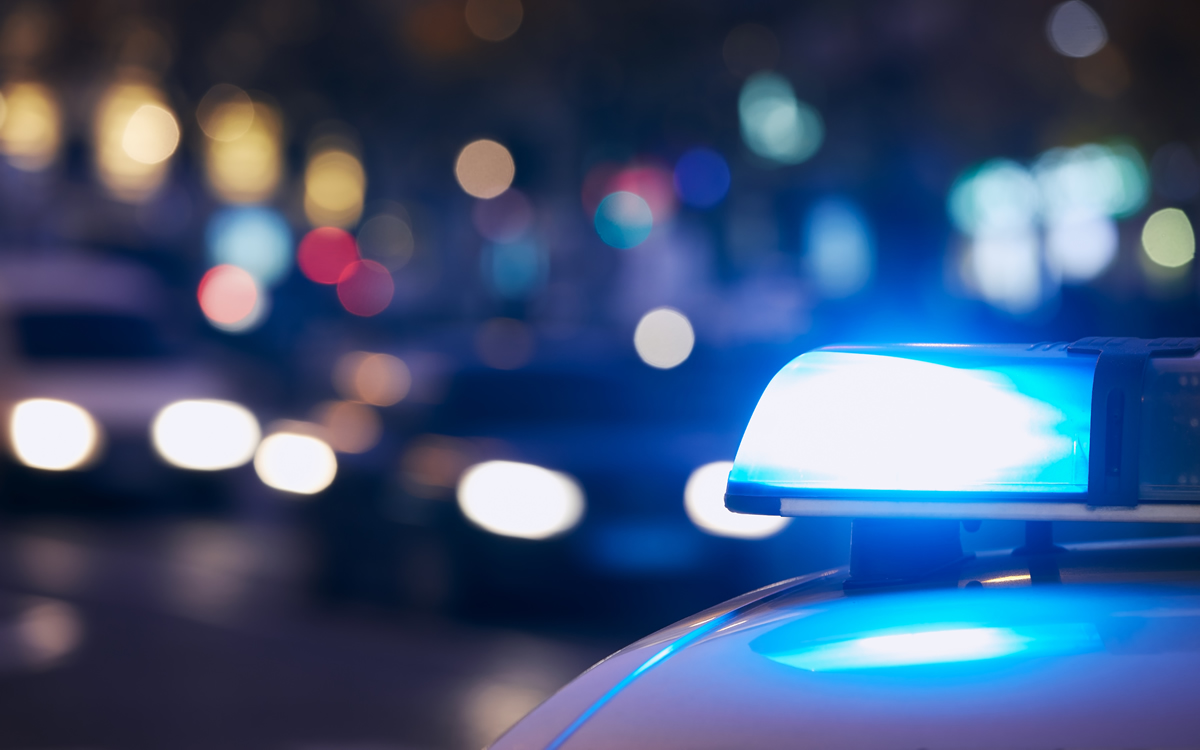 D.C. police say they are investigating a Nov. 1 incident in which a transgender woman was knocked down on a street by a man who backed his car into her and then drove over both of her legs after he was shot in the arm in an unrelated dispute with another person outside an apartment building at 5920 Foote St., N.E.
The woman, Latisa Moorman, said she spent a month at Washington Hospital Center recovering from her injuries before being transferred to a rehabilitation center for continued treatment of her injured legs.
Police are also investigating a second incident in which another transgender woman was shot in her "pelvic region" by an unidentified male suspect causing a nonfatal injury on Nov. 29 inside the same apartment building. The shooting followed an "argument about a sexual act that was performed and payment of money," according to a D.C. police report.
The victim of the second incident couldn't immediately be reached to determine if she would like her name to be disclosed.
Moorman, the victim in the first incident, told the Washington Blade a police detective informed her that the man who hit her with his car and drove away has been arrested. She said the detective gave her the name of the arrested man. But the man's name could not be found in court records and police have not responded to a Blade request to confirm the arrest.
A police report says police were investigating what they listed as separate cases of the shooting that injured the man who drove over Moorman's legs as well as the incident in which the man who was shot hit Moorman with his car and drove away.
"Both cases remain under investigation and detectives are actively following up on leads, collecting evidence, and interviewing potential witnesses," D.C. police spokesperson Paris Lewbel told the Blade in an email. "Due to the ongoing nature of the investigation, we cannot discuss specific investigative steps that have been taken by detectives," Lewbel said.
The case of the Nov. 29 shooting of the trans woman inside 5920 Foote St., N.E. and the incident in which Moorman was hit by the car outside that same building took place in a location that trans and LGBTQ activists say is known as an area where female trans sex workers as well as trans women who are not engaged in sex work congregate along Eastern Avenue and nearby side streets.
The Foote Street apartment building where the two incidents took place is located at the intersection of Foote Street, 60th Street, and Eastern Avenue.
Less than a mile away one block off the Prince George's County side of Eastern Avenue transgender woman Ashanti Carmon, 27, was shot to death on March 30, 2019. That case remains unsolved, with no arrest made. About 100 people led by transgender activist Earline Budd held a candlelight vigil one month later in honor of Carmon at the site of where the shooting took place.
Gay D.C. Advisory Neighborhood Commissioner Anthony Lorenzo Green, whose district is located near the Eastern Avenue area where trans women hang out, expressed concern that D.C. officials are not adequately addressing the issues related to why trans women are engaging in sex work in that area.
"The angle we come from is the city needs to provide services for Black trans women along this corridor as opposed to constantly trying to arrest them and hoping that will keep them away from Eastern Avenue or away from where they work out of desperation, out of necessity," Green told the Blade.
"But that has never worked. And we tell them that over and over," Green said. "These ladies have not been given an opportunity to advance in this city. They've been forced to the edges of this city," he said, adding that the D.C. government "should be bringing social services to that corridor."
Bomb threat shuts down Takoma Park holiday drag show
MotorKat evacuated when Tara Hoot was performing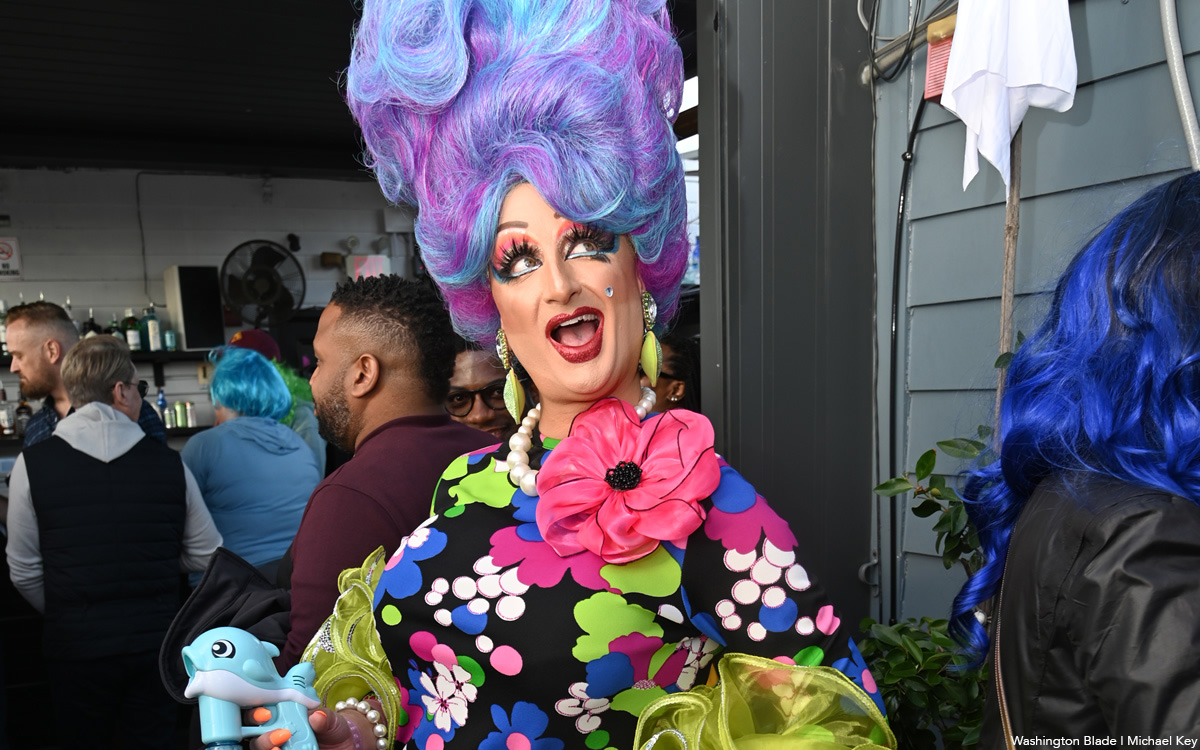 Police cordoned off a popular strip in Takoma Park on Saturday after a bomb threat shut down businesses, including a holiday performance by drag artist Tara Hoot.
MotorKat General Manager Mike Rothman told the Washington Blade that Takoma Park police notified them of a bomb threat to their business around noon.
Tara Hoot was delivering a holiday brunch performance at the MotorKat when the evacuation order came in.
Rothman said they were notified "five minutes into her final performance." Tara Hoot herself told the audience to leave for their safety.
Police proceeded to tape off the area and evacuated all businesses between Eastern and South Carroll Avenues, including TakomaBevCo, which is co-owned by MotorKat Wine Director Seth Cook.
Cook told the Blade that police brought in "bomb-sniffing dogs" to clear the area before allowing businesses to reopen around 2 p.m.
"The timing is unfortunate as this is one of the busiest weekends before the holidays," Cook said.
Rothman was also disappointed by the lost revenue due to what ultimately was a false threat, but he was firm that the Takoma Park LGBTQ community is resilient and would continue to thrive despite this setback.
"Takoma Park is a pretty proud and resilient community," he said. "I don't expect people to lay down and be scared by this."
MotorKat and TakomaBevCo reopened for business around 3 p.m.
Comings & Goings
Jimmy Alexander joins WTOP News as a feature reporter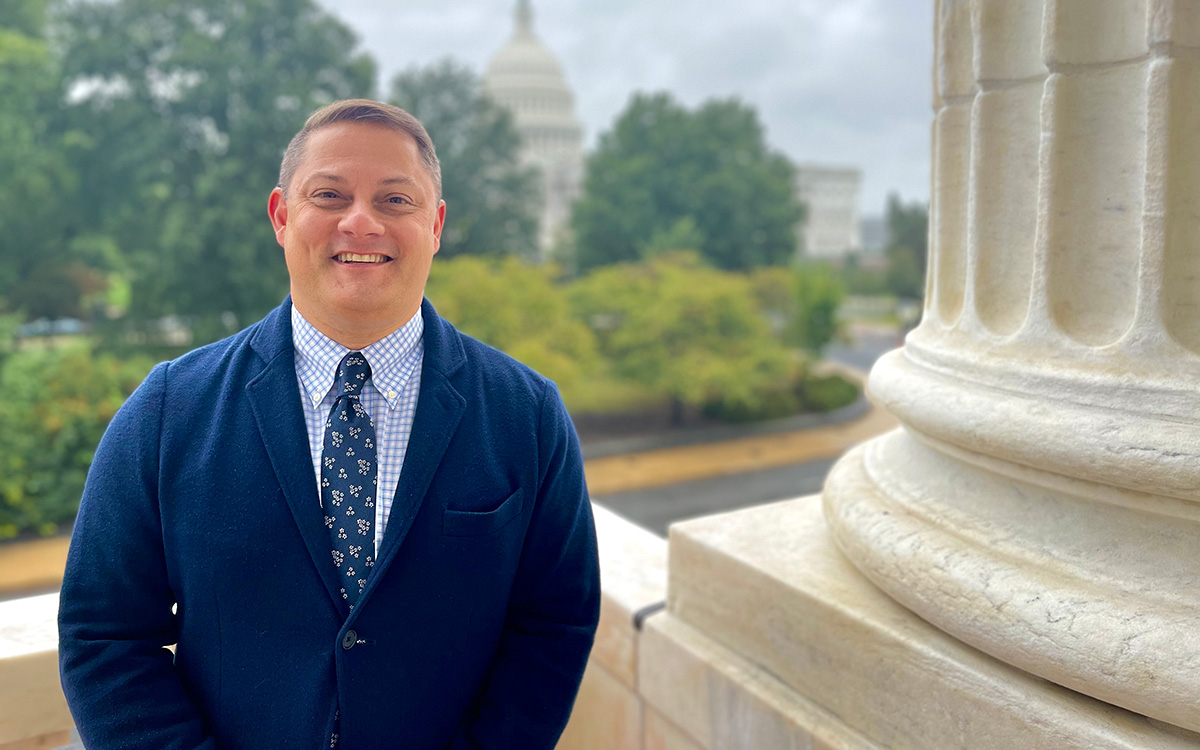 The Comings & Goings column is about sharing the professional successes of our community. We want to recognize those landing new jobs, new clients for their business, joining boards of organizations, and other achievements. Please share your successes with us at: [email protected]. 
Congratulations to Jimmy Alexander who has been hired at WTOP News as a feature reporter. Over the last four years Alexander has been covering stories as varied as the Jan. 6 insurrection to the 17th Street High Heel Race. He has been working as a co-host on the Jack Diamond Morning show on Cumulus Media, Manning Media. On his acceptance of the new position Alexander said, "I'm thrilled that at WTOP News, I will be able to focus on events and people that bring hope to your heart and a smile to your face."
Alexander is a versatile multimedia broadcaster with more than two decades of experience covering both major news events in Washington D.C., and important human-interest stories outside the Beltway. He is an engaging interviewer with a track record of having compelling conversations with the biggest names in government and show business, from presidents to Paul McCartney. Prior to this he worked as a freelance feature reporter with WDCW50-DC News Now. He is also with Writer-20, Twenty Country Countdown, United Stations Radio Networks. There he developed a concept for a countdown show featuring country music's weekly top songs on-air and online and prepared weekly scripts for a three-hour show.
Alexander conducted the only Jan. 6, 2021 interview with "The QAnon Shaman" Jacob Chansley. Since 2016, he has served by request of the D.C. mayor as official host of the 17th Street High Heel Race, the city's second largest LGBTQ event of the year. He is featured in the documentary "Joan Rivers: A Piece of Work," and is a frequent guest on CNN's Morning Show "New Day." He covered White House visits by Queen Elizabeth, the Pope, and the yearly Easter Egg Roll. He also won $10,000 on the game show "Pyramid."