'Don't Ask' repeal could be certified mid-summer
Pentagon officials testify on ending military's gay ban

Top Pentagon officials said Friday that "Don't Ask, Don't Tell" repeal training could sufficiently be complete by mid-summer to allow for certification to end to the law at that time during a congressional hearing in which GOP lawmakers expressed discontent with moving toward open service.
In a hearing before the House Armed Services personnel subcommittee, Undersecretary of Defense for Personnel & Readiness Clifford Stanley and Director of the Joint Staff Vice Adm. William Gourtney said implementation for "Don't Ask, Don't Tell" repeal is proceeding on track and troops are being trained to handle open service.
Stanley told the Republican-controlled panel that training could be sufficiently finished by mid-summer to allow for certification for repeal.
"We're looking at mid-summer" to move towards certification, Stanley said, adding that this target time could be delayed if something disruptive emerges that Pentagon leaders don't anticipate.
According to Stanley, the U.S. military has trained more than 200,000 members of the armed forces on handling open service, or about nine percent of the armed forces.
Gourtney concurred that mid-summer is the time for when certification for repeal is expected to happen.
"It's really the magnitude of the challenge that's out there and making sure that as we get our arms around the magnitude of the challenge, we don't miss anything," Gourtney said. "So we're grateful for the deliberate process that has been laid out and we're [looking at] mid-summer for the recommendation. Followed by 60 days after that, repeal is achievable."
In December, President Obama signed legislation allowing for repeal of "Don't Ask, Don't Tell," but the anti-gay law will only be off the books after 60 days pass following certification from the president, the defense secretary, and the chair of the Joint Chiefs of Staff. Gay service members are still in danger of discharge from the armed services until the certification process is complete.
The military services are progressing with three tiers of training to prepare troops for "Don't Ask, Don't Tell." The Pentagon previously established in its repeal implementation plan that the completion of Tier 2 training — or the training of leadership of troops within a service — could be the time when certification could happen.
According to Stanley's written testimony before the committee, Tier 2 training for the Navy is set to end on April 30, for the Air Force on May 1 and for the Coast Guard on May 15. For the Army, Tier 2 training is set for completion for its active component on July 15 and its reserve component on August 15. The Tier 2 training for the Marine Corps was already set for completion on March 15.
Goutney said the time for issuing repeal certification is dependent on when the Army completes its training for "Don't Ask, Don't Tell." The admiral said instruction for the Army is expected to be complete at a later time because the service is larger than others.
Following the hearing, Aubrey Sarvis, executive director of the Servicemembers Legal Defense Network, told the Washington Blade he believed training for "Don't Ask, Don't Tell" could be accelerated and should be concluded by May 1.
"There's no reason why it should take the better part of this year to get to open service," Sarvis said. "So, if we don't have certification until mid-July or August, then we're talking about October or November before we get there. I don't think that's what the majority of members of voted for repeal had in mind."
The subcommittee testimony from Stanley and Gourtney was expected to precede a hearing the full House Armed Services Committee on April 7. Josh Holly, a committee spokesperson, told the Blade each of the military service chiefs are slated to testify on "Don't Ask, Don't Tell" repeal on that date.
As Stanley and Gourtney provided an update on "Don't Ask, Don't Tell" repeal implementation efforts, they fielded questions from Republican subcommittee members who were hostile to moving torward open service.
Rep. Joe Wilson (R-S.C.), chair of the subcommittee, expressed displeasure with the pace at which the Democratic-controlled Congress last year moved forward with repeal legislation during the lame duck session of Congress.
"I felt the repeal was rushed through without adequate review and consideration of the extent of the full implications of repeal," Wilson said. "I believe the lame duck session was undemocratic and that dozens of defeated congress members adopted a law with significant consequences, but it failed to even pass a budget. It was a violation of the principles of representative democracy."
In response, Sarvis blasted Wilson for suggesting that Congress improperly moved forward with "Don't Ask, Don't Tell" repeal last year.
"Mr. Wilson knows better," Sarvis said. "There was nothing undemocratic about last year's vote to repeal 'Don't Ask, Don't Tell.' The measure passed both houses of Congress on a strong bi-partisan vote."
Rep. Mike Coffman (R-Colo.), a veteran of the Army and Marine Corps, was particularly critical of the Pentagon report favoring open service that came out before Congress repealed the law and said he had "no confidence in the process" for implementing open service.
"I think that this survey and study was a conclusion looking for a study," he said. "This is a political decision made by the executive branch and the military will follow it under whatever circumstances or ramifications it has to the combat effectiveness of our forces."
Some of the more pointed criticism of "Don't Ask, Don't Tell" came from freshmen GOP lawmakers who were elected to office in 2010 during the Republican wave and weren't present for the vote last year on ending the military's gay ban.
Rep. Allen West (R-Fla.), an Army veteran of the first Persian Gulf War, said allowing open gays to serve in the armed forces is, in effect, forming "the military to a behavior."
"I remember going through the military, we took behaviors and we formed it to the military," West said. "Using a term that they have over in the Middle East, I'm just very wary of the fact that this could be the camel getting his nose under the tent."
West also invoked the 2009 Foot Hood shootings in which Nidal Hasan, a U.S. Army major serving as a psychiatrist, was charged with killing people 13 with a firearm and wounding 29 others. Hasan is an American-born Muslim of Palestinian descent, and questions have emerged over whether pressures over his religion prompted the incident.
"We had commanders up here at Walter Reed that saw some very disturbing behaviors there with Maj. Nidal Hasan, but for whatever reasons — I think one of the main reasons is the retribution of an atmosphere of political correctness — they did not speak out about that," West said. "Of course, we know what happened when he was transferred down to Foot Hood, Texas."
R. Clarke Cooper, executive director of the Log Cabin Republicans, said he's offended West would suggest "political correctness would trump military order and discipline" in addition to the lawmaker's comparison of the service of gay troops to the Fort Hood assault.
"Congressman West's remarks were an unnecessary and unfortunate distraction from the valuable report by the repeal implementation team," Cooper said.
Questioning backfired on one freshman Republican who apparently was attempting to demonstrate that gay troops have been discharged not for identifying as gay, but for violating the military's code of conduct.
Rep. Austin Scott (R-Ga.) asked Gourtney whether as a Navy officer he had discharged anyone from service because of sexual orientation. Gourtney admitted that he had in either 1994 to 1995.
"We had an incident shortly after 'Don't Ask, Don't Tell' passed that a young sailor came forward through his chaplain, through our chaplain, that he was gay, and we discharged him from the service," Gourtney said.
When Scott pressed on whether this sailor was discharged because he was gay or because he violated a standard of conduct, Gourtney replied that it was because of the sailor's gay identity and not for any other violation, much to the surprise of Scott.
"That's not the answer I thought you would give," Scott said, eliciting laughter from those who were in attendance at the hearing.
Gourtney added that there are cases in which standards of conduct have been violated as part of separations under "Don't Ask, Don't Tell," but said these incidences are few in number.
Additionally, Scott asked about the cost of implementing "Don't Ask, Don't Tell." Stanley replied the cost of training material has been about $10,000 — considerably a low number for government spending.
But Scott expressed skepticism about the estimate and requested further information.
"If something was done at the [Defense Department] for $10,000, I'd like to know what it was," Scott said. "I haven't seen anything out of there with a price-tag that low."
Rep. Vicky Hartlzer (R-Mo.), another freshman Republican, noted that men and women aren't permitted to bunk or shower to together in the armed forces and questioned why the military would ask straight troops to shower with gay service members.
In response, Gourtney said the rationale is based on the difference between gender and sexual orientation.
"Gender is very public and sexual preference is very private," Gourtney said. "We're not asking about their sexual preference."
But Gourtney's answer apparently didn't allay Hartlzer, who said the military isn't "being consistent" with its policy.
"I'm very concerned that in a time of war in our country — we have men and women in harm's way — that we are making such a radical, major shift in our policy," she said.
Hartlzer isn't a stranger to taking anti-gay positions. Last month, she introduced a House resolution condemning President Obama for dropping defense of the Defense of Marriage Act against litigation in court.
Democrats who voted in favor of "Don't Ask, Don't Tell" repeal defended the decision of Congress to end the statute last year and said the focus of the 112th Congress should be moving toward that goal.
Rep. Susan Davis (D-Calif.), ranking Democrat on the subcommittee, said discussion should move away from whether open service should be implemented and Congress should instead focus on proper oversight of "Don't Ask, Don't Tell" repeal.
"I think the debate is no longer really on whether or not to allow gay, lesbian and bisexual American from serving in uniform," Davis said. "The issue that we are here to focus on today is how the services and the department are preparing — and informing leadership — on how the policies and regulations that are being considered have an impact on military readiness, military effectiveness, unit cohesion and recruiting and retention of the armed forces."
Rep. Chellie Pingree (D-Maine) said "Don't Ask, Don't Tell" repeal was a change that Congress needed last year to enact because the anti-gay law is "morally reprehensible policy."
"I just think that it violated the fundamental value of fairness and equal treatment that we cherish in this country, and I'm just so pleased that we're here to talk about the end to it and the transition out of it, which, I think, is great," she said.
Following Scott's question on the cost of implementing repeal, Pingree said the $10,000 number is infinitesimal compared to the $193.3 million estimate offered by the Government Accountability Office in January on the cost of "Don't Ask, Don't Tell" from fiscal years 2004 to 2009.
"It's not only unconscionable that these people were willing to serve their country and came forward, or were asked to leave, but the costs are horrendous," she said.
Despite the qualms of Republican subcommittee members, LGBT advocates dismissed the possibility that Congress could at this point delay or derail the end to the military's gay ban. Rep. Duncan Hunter (R-Calif.) has introduced legislation that would expand the certification requirement to include input from each of the service chiefs, which, if enacted into law, could disrupt the repeal process.
Davis told the Blade she doesn't think Congress has a chance of interfering with "Don't Ask, Don't Tell" now that legislation has already passed a measure that would repeal the statute.
"I think there are people that would love to slow down the process, but actually I think it's proceeding fairly well and I don't know that that would be necessary," she said.
Sarvis said the ability of the opponents of "Don't Ask, Don't Tell" repeal in Congress to thwart open service at this time is "highly unlikely."
"Obviously, there are a few members who would like to delay or derail, but I don't think that's where a majority are," Sarvis said.
Biden, Harris, deliver remarks for White House Office of Gun Violence Prevention
Pulse survivor Brandon Wolf among those who spoke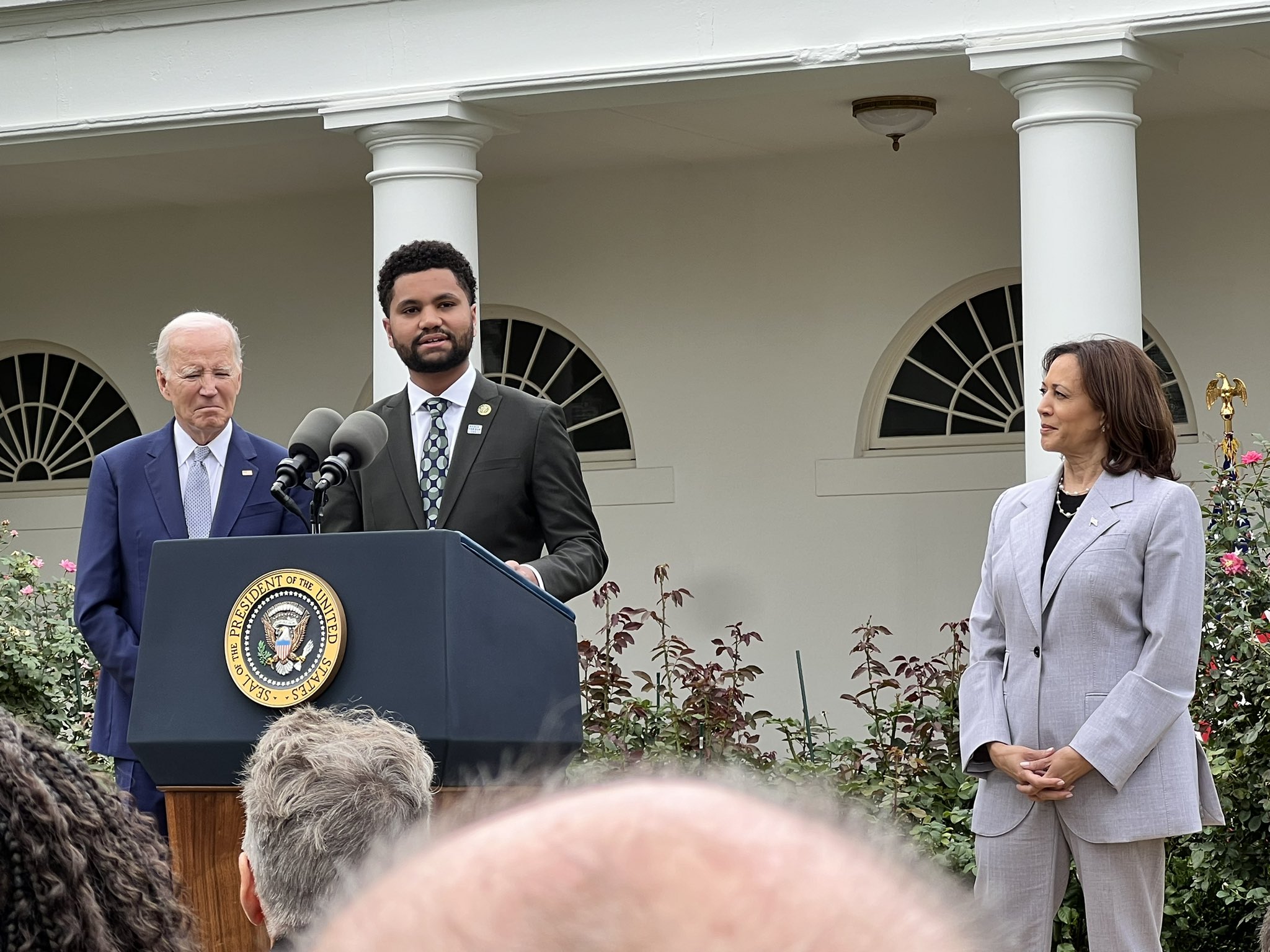 President Joe Biden, Vice President Kamala Harris, and U.S. Rep. Maxwell Frost (D-Fla.) addressed an audience from the Rose Garden of the White House on Friday to honor the establishment of a first-ever White House Office of Gun Violence Prevention.
In a press release Thursday announcing the move, the administration said its aim is to implement and expand the provisions of last year's Bipartisan Safer Communities Act along with those contained in the president's executive orders targeting issues of gun violence.
Additionally, Biden explained in his remarks, the office will coordinate more support for survivors, families and communities, including mental health services and financial aid; identify new avenues for executive action; and "expand our coalition of partners in states and cities across America" given the need for legislative solutions on the local and state level.
Harris, who will oversee the office, pledged to "use the full power of the federal government to strengthen the coalition of survivors and advocates and students and teachers and elected leaders to save lives and fight for the right of all people to be safe from fear and to be able to live a life where they understand that they are supported in that desire and that right."
The vice president noted her close experiences with the devastating consequences of gun violence in her work as a federal prosecutor, San Francisco district attorney, California attorney general and in her current role.
Biden's comments also included highlights of his administration's accomplishments combatting gun violence and a call to action for Congress to do more. "It's time again to ban assault weapons and high capacity magazines," he told lawmakers.
The president also credited the the work of advocates including those who were gathered at the White House on Friday: "all of you here today, all across the country, survivors, families, advocates — especially young people who demand our nation do better to protect all; who protested, organized, voted, and ran for office, and, yes, marched for their lives."
Taking the stage before introducing Biden, Frost noted that "Right before I was elected to Congress, I served as the national organizing director for March for Our Lives, a movement that inspired young people across the nation to demand safe communities."
"The president understands that this issue especially for young people, especially for marginalized communities, is a matter of survival," the congressman said. And the formation of this office, "comes from Pulse to Parkland," he said, adding, "we fight because we love."
Human Rights Campaign National Press Secretary Brandon Wolf, a survivor of the 2016 Pulse nightclub shooting, which was America's second deadliest mass shooting and the deadliest against the LGBTQ community, shared a comment with the Washington Blade after Friday's ceremony:
"Seven years ago, when my best friends and 47 others were murdered at our safe place — Pulse Nightclub — we promised to honor them with action. This is what that looks like. This deep investment in the fight to end gun violence matters, and I cannot wait to see Vice President Harris lead these efforts. We can blaze the path toward a future free of gun violence. And today marked an important step in that direction."
Federal judge: drag is 'vulgar and lewd,' 'sexualized conduct'
Ruling 'bristles with hostility toward LGBTQ people'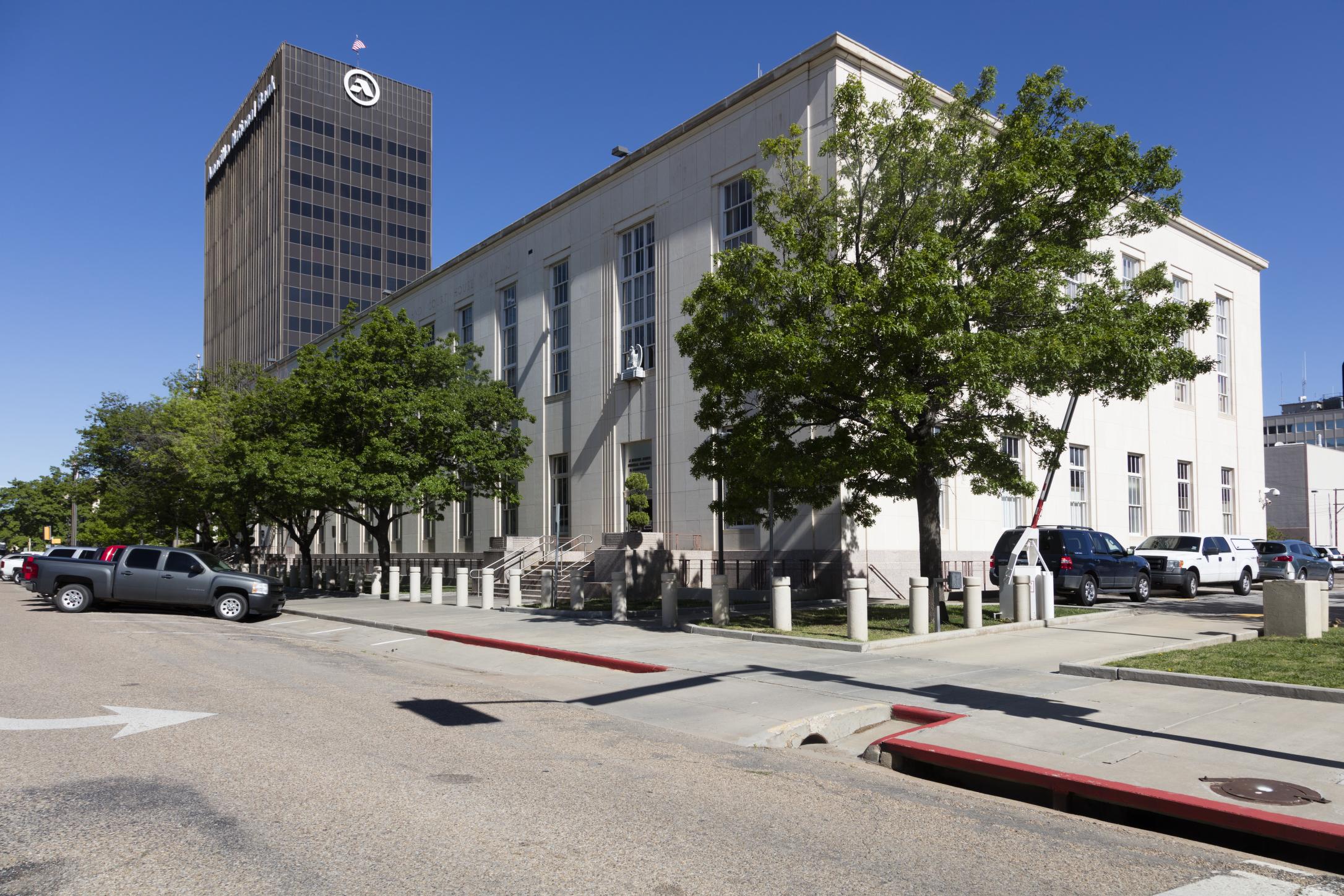 Judge Matthew Kacsmaryk of the U.S. District Court for the Northern District of Texas issued a ruling Thursday denying relief to a group of university students who sought to host a drag show over the objections of their school's president.
A Trump appointed jurist with deep ties to anti-LGBTQ and anti-abortion conservative legal activists, Kacsmaryk argued that drag performances probably do not constitute speech protected by the First Amendment.
As Slate Senior Writer Mark Joseph Stern wrote on X, this conclusion "conflicts with decisions from Texas, Florida, Tennessee and Montana which held that drag is constitutionally protected expression."
"It also bristles with undisguised hostility toward LGBTQ people," he added.
Kacsmaryk's 26-page decision describes drag performances as lewd and licentious, obscene and sexually prurient, despite arguments the plaintiffs had presented about the social, political, and artistic merit of this art form.
Judge Matthew Kacsmaryk refuses to grant relief to Texas college students who may be punished for hosting a drag show.

His condemns drag as "vulgar and lewd" "sexualized conduct" that harms children and is likely unprotected by the First Amendment. https://t.co/UPeolMfGON

— Mark Joseph Stern (@mjs_DC) September 22, 2023
As the Human Rights Campaign recently wrote, "drag artists and the spaces that host their performances have long served as a communal environment for queer expression."
The group added, "It is a form of art and entertainment, but, historically, the performances haven't only served to entertain, but also to truly advance the empowerment and visibility of LGBTQ+ people."
Nevertheless, anti-LGBTQ conservative activists and organizations have perpetuated conspiracy theories about members of the community targeting children for sexual abuse including by bringing them to drag performances.
Among these is a group with ties to the Proud Boys that was cited by Kacsmaryk in his ruling: Gays Against Groomers, an anti-LGBTQ and anti-transgender extremist group, according to the Anti-Defamation League and Southern Poverty Law Center.
Harris to oversee White House Office of Gun Violence Prevention
Goal is to implement and expand upon legislation, executive actions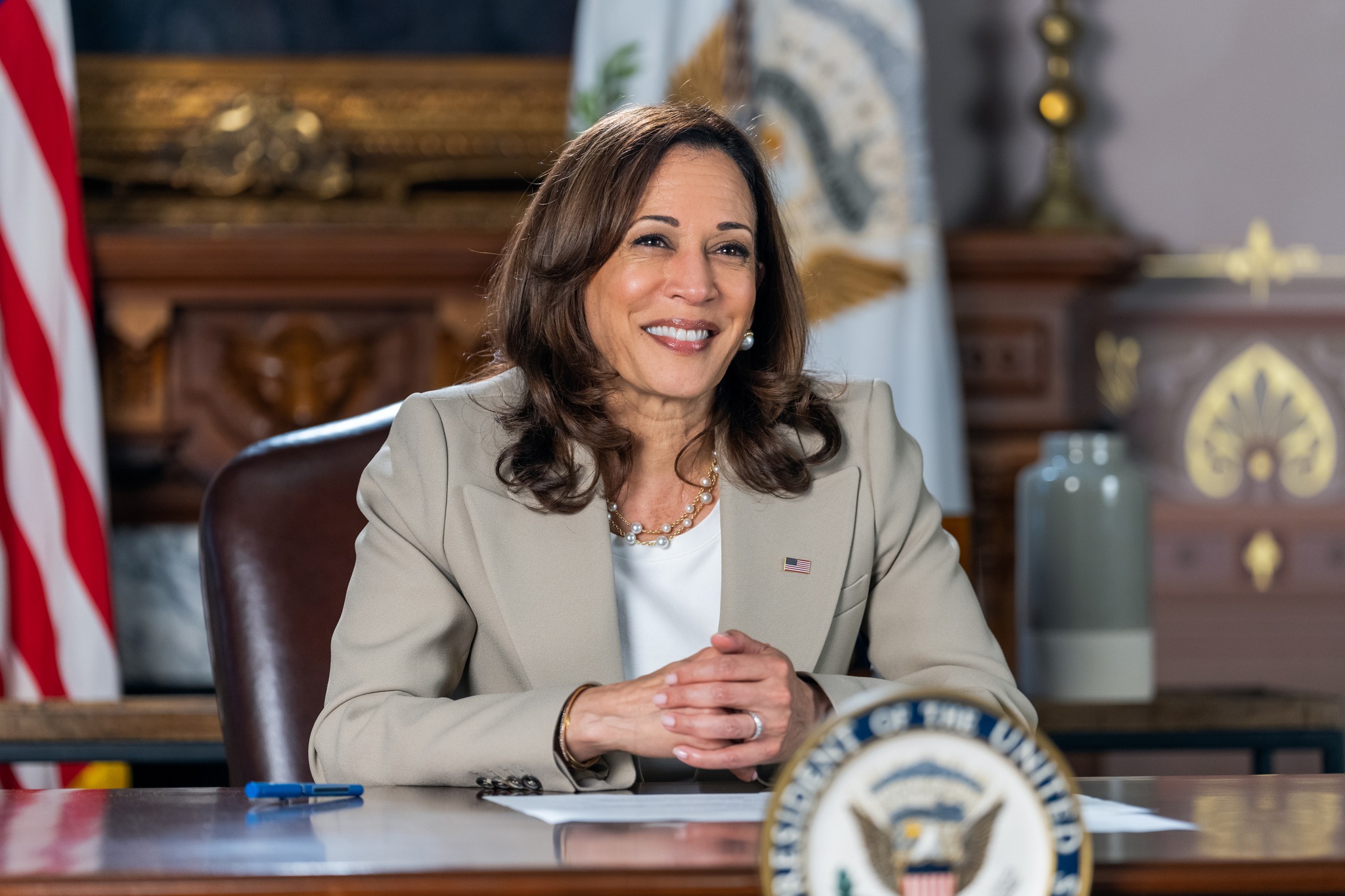 The White House announced Thursday evening that President Joe Biden on Friday will establish the first-ever White House Office of Gun Violence Prevention, to be overseen by Vice President Kamala Harris.
The office will focus on implementing and expanding upon executive and legislative actions, including the Bipartisan Safer Communities Act, "to reduce gun violence, which has ravaged communities across the country."
Serving under Harris will be Stefanie Feldman, "a longtime policy advisor to President Biden on gun violence prevention," and "leading gun violence prevention advocates Greg Jackson and Rob Wilcox."
"Every time I've met with families impacted by gun violence as they mourn their loved ones, and I've met with so many throughout the country, they all have the same message for their elected officials: 'do something,'" Biden said in a statement.
The president noted his signing of last year's bipartisan gun violence prevention law, a flagship legislative accomplishment for the administration, along with his issuance of more executive actions than any president in history to address this problem.
Calling these "just the first steps," Biden said the establishment of the White House Office on Gun Violence Prevention will "build upon these measures and keep Americans safe."
He also urged Congress to do more by passing legislation requiring universal background checks, and baning assault weapons and high capacity magazines.
In a statement, Harris said, "This epidemic of gun violence requires urgent leadership to end the fear and trauma that Americans experience every day."
"The new Office of Gun Violence Prevention will play a critical role in implementing President Biden's and my efforts to reduce violence to the fullest extent under the law," she said, "while also engaging and encouraging Congressional leaders, state and local leaders, and advocates to come together to build upon the meaningful progress that we have made to save lives."
"Our promise to the American people is this: we will not stop working to end the epidemic of gun violence in every community, because we do not have a moment, nor a life to spare," the vice president said.