30 years later, our lives are forever changed
Improved treatment options but still no cure
On April 4, 1983, 1,200 men attended the District of Columbia's first public forum on HIV/AIDS at the Lisner Auditorium. Whitman-Walker organized the meeting so that public health leaders could distribute what little information there was to a panicked community. The HIV/AIDS epidemic had started to take root in the District and across the nation. Our lives remain forever changed.
Whitman-Walker took care of hundreds of our community members during the initial impact of the epidemic, offering supportive services and as much comfort as we could in that challenging time. We watched as we lost our loved ones and we responded in the best way that we knew how: with compassion.
After 30 years of HIV/AIDS, we have lost more than a half million of our loved ones here in the United States to this disease. Current data tells us that more than 3 percent of all adults in the District have been diagnosed with HIV and data suggest that another two to three percent is likely to be infected but that they remain undiagnosed. Within the gay and bisexual community the numbers are more sobering: One in seven gay or bisexual men in D.C. is HIV-positive; one in three black gay or bisexual men in D.C. is infected.
Thirty years later, the news about how this complex disease affects our lives remains sobering. We must not lose sight of the continued fight to find a cure. Thanks to the combined efforts of the LGBT community, our government, researchers, providers of all kinds and others, HIV-positive individuals have a variety of ever-growing treatment options.  Treatment regimens offer good outcomes, despite known side effects. Our loved ones are living long, healthy lives and sharing their joy with us.
Whitman-Walker provides a wide range of high quality health care services, including primary medical care, dental care, mental health services and even legal help for all members of the community, especially those with HIV. We accept commercial and public insurances and can also find ways to help those without insurance to access services. We provide care to more than 2,800 HIV-positive individuals. The quality of the care that we provide is high with more of our HIV-positive patients on medication regimens than the national norm. The compassion in our care is evident in the stories our patients tell.
We also offer free walk-in HIV counseling and testing at our Elizabeth Taylor Medical Center in Northwest D.C. and our Max Robinson Center in Anacostia. Our community health team goes out into our neighborhoods on the mobile testing unit to provide free HIV testing and education. You may have seen them at your local nightclubs, health fairs or grocery stores. We provide more than 13,000 HIV tests each year.
Today, the epidemic continues into its fourth decade. Men who have sex with men face a very different HIV/AIDS landscape than they did in 1983. Those days were darkened by the shock of this new illness and a lack of viable treatment options. Today, HIV is a chronic health condition with ever-growing treatment options. Treatment is not always easy, to which people you love can certainly attest, but treatment can be successful. There is still no cure.
That first public forum is indicative of Whitman-Walker's historical commitment to the LGBT community. We heard the concern and we responded. It was the start of our commitment to the fight against HIV/AIDS. That commitment has never wavered. Whitman-Walker Health will proudly continue to be an active leader in this fight.
Know your status. Get tested often. Early treatment leads to improved outcomes.
Naseema Shafi is COO of Whitman-Walker Health.
National Gay & Lesbian Chamber of Commerce Certifies Brown, Naff, Pitts Omnimedia, Inc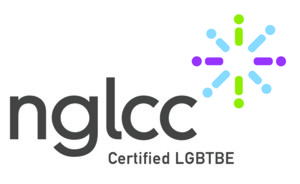 Washington, D.C. — Brown, Naff, Pitts Omnimedia, Inc, the parent company of the Washington Blade and Azer Creative, announced today it has been certified by the National Gay and Lesbian Chamber of Commerce (NGLCC) as an LGBT Business Enterprise. The NGLCC supports and advocates for diversity and inclusion for LGBT-owned businesses. With this certification the Blade's parent company joins more than 510 business and 134 corporate partners of the NGLCC.
Brown, Naff, Pitts Omnimedia, Inc. owns and operates the Washington Blade, the oldest and most acclaimed LGBT newspaper in the country. In 2012, the company launched Azer Creative, a full-service design firm. The company employs more than a dozen full-time LGBT staff.
"We are excited to become one of the 500 LGBT businesses across the country certified by NGLCC," said Lynne Brown, the Blade's publisher and a co-owner of the company. "The LGBT community has been part of our company from the beginning and we look forward to continue that for many years to come."
The Washington Blade was founded in 1969 and is known as the "newspaper of record" for the LGBT community both locally and nationally. Visit washingtonblade.com for more information. Azer Creative is a full-service graphic design firm based in Washington, D.C. Visit azercreative.com for more information. 
Vote now for the 2013 Best of Gay DC!
Choose in dozens of categories among hundreds of nominees, and make your voice heard!
Nominate the 'Best of Gay D.C.' now!
Dozens of categories cover all the best for LGBT Washington. Who deserves the prize this year?