If Obama loses, it will be his own fault
Convoluted economic message gives GOP an opening
President Obama needs an economic team that stops pushing policies mirroring Republicans or he just may be responsible for his own loss in 2012, which would be disastrous for the nation. We must push for progress on LGBT issues but it is his entire platform that will get him elected.
The philosophy that government should stop spending money in a recession has been proven wrong time and time again. Keynes, Krugman, other economists and even Ronald Reagan understood we need to deal with the deficit, but putting people back to work comes first.
Obama inherited the worst economy since the Great Depression. But unless he proposes policies that will create new jobs now he may be blamed for it. Republicans have hoodwinked people into thinking that cutting the deficit is more important than getting them back to work. We need to change that perception and Obama has one year to do something.
Because the economic mess was created by George W. Bush and Republicans it is disheartening to hear the Obama campaign say they haven't decided on a theme. It seems simple, "Do you want to go back to the destructive policies of Bush, or continue our climb out of this recession into a better future?"
Democrats shouldn't try to out-do Republicans by cutting government jobs, salaries and federal programs that help states and localities meet their budgets. Democrats must explain in simple language how we got into this mess and what's needed today to get people back to work.
Obama should say: "In 2001 George Bush sold you a bill of goods. He said cutting taxes for the rich below what they were in the Clinton years would produce a gain of 5.5 million jobs. Now compare: in eight years Bush created fewer than 1 million new jobs, Bill Clinton created 21 million.
"The Bush Republican policies led to 10 percent unemployment. We are just beginning to climb out of that mess. George Bush started the war in Iraq and told us we didn't have to pay for it. Only our brave young men and women in the military and their families are paying. We ended up with a trillion dollar deficit left to our children.
"George Bush and Republicans left you and me the worst economy since the Great Depression. We knew recovery wouldn't be easy but together we are beginning that recovery. In the past year we added 2 million jobs, not nearly enough, but twice as many as President Bush added in the entire eight years of his presidency.
"Today the Republican Party wants to continue cutting taxes for the rich and give new tax breaks to companies like General Electric who owed zero in federal taxes last year. How much did you pay? Republicans have found a new way to cut the deficit on the backs of the poor and middle class. They want to end Medicare as you know it and instead help you pay with a voucher. They say "don't worry, be happy" it won't hurt seniors today, just those under 55. I don't know about you but I care about the next generations. If our great nation can't guarantee health care for its seniors we should be ashamed of ourselves.
"The Republican Party is holding you hostage. They threaten the good name of the United States of America by suggesting we default on our debts unless we cut federal programs for job training, education and others, which will eliminate the jobs of policemen, teachers and other workers who will then join you on the unemployment lines. The Republican motto should be "misery loves company."
"Republicans sold you a bill of goods and still want to cut the deficit by putting more money in the hands of the rich, which will then trickle down in the form of jobs. There is a saying, "Fool me once shame on you, fool me twice shame on me."
"I want to cut the deficit. My way is to cut programs but continue to spend what is necessary to put you back to work now. When you are working, supporting your family, paying your taxes and mortgages the deficit will start coming down. The second part of my deficit reduction plan is to make the rich and corporations pay their fair share."
To win in 2012 President Obama must lead. The people are longing for a strong leader and it clearly isn't history buff Sarah Palin, passé Newt Gingrich, Holy Roller Rick Santorum, flip-flopper Mitt Romney or Tea Party Queen Michele Bachmann.
Opinion | Being Isabel
Some trans folk miss certain elements of their past life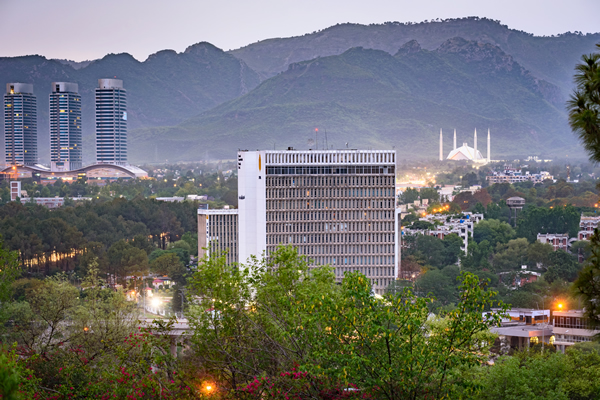 One of my first memories of being Isabel was in Islamabad, Pakistan, with my father at some nondescript water fountain, teal blue. My identical twin Helen and I, aged around five, are staring up into the camera, blank expressions, no hidden agenda — the grounds around us an abyss to be conquered with yelling matches and dancing and faces overstuffed with chocolate cake.
More memories start to flow like etches on some weird, global impressionist sketch—playground laughs in New Delhi as tiny zig-zagged marks, and loud sobbing tantrums in the corner of our house in the old quarter as frenetic dashes on a canvas, all painting what it was like being female—being Isabel—before manhood.
Helen and I get henna on our hands—burgundy traces of ink on the front and back of palms, at Dilli Haat in Delhi, and rummage through old books at Khan market.
Childhood is effortless and easy—maniacal screaming and kicking and racing with friends in circles and circles, plotting marriages and throwing paper planes off fortress walls with Daniel, jumping on the back of Raja, our white lab, or boarding miniature waves in the outer banks of North Carolina.
We return to the States at eight years of age.
Helen and I join a club soccer team in Virginia. Our mother is now reading us Harry Potter almost religiously, being a woman of books and letters, perhaps loving fiction as much as she loves cradling us after soccer practice. Her voice is soothing, and JK Rowling—then good—was giving us Hogwarts and Hermione, with her tangled brown hair and wicked intellect, on a platter.
Returning from a club game, our friend Annie whispers in my ear. "Isabel," she says, "Usher cheated on his girlfriend in his song Confessions." We gush over his infidelity. The scandal. This becomes a fact between us—a rogue piece of information—that we start to guard with excellent statecraft. No one else can know our secret—that Usher is a cheater.
When we're 12, we move to Russia.
Helen and I join the Moscow soccer team. Tournaments are in Budapest and Bucharest and Warsaw. On trips we shovel ice cream in student teacher lounges and prowl shopping malls in Bucharest, scrutinizing dresses at H&M and Zara. Gossip is exchanged in school corridors and store bathrooms.
In the city, Russian women are "fitful," people say. High, black leather boots and white tunics during the summer; mink fur in January and loud red lipstick all the time. Vodka in precious shot glasses and black caviar on blinis.
The Novy Arbat is packed with nightclubs—drunkards come out at 8 a.m. on weekdays, some with bottles of Stolichnaya. Helen and I, now 13, race to a kiosk in one of the six-lane avenue's underpasses, buying Redd's beer. We are not of age for alcohol, but that doesn't matter—only that we are tall enough to reach the counter.
We move back to Arlington. In eleventh grade, I feel myself slipping away from my body, drifting away from my legs, arms, torso, and curves. Activities like running or drinking with friends lack pleasure and feel painful. But no matter how many miles I clock on the track, I can't run away from this disassociation.
Some transgender people hate their former lives. A lot of us want these lives gone, torn apart, forgotten forever. But it's more complicated than that. Some trans folk miss elements of their past life, sometimes dearly. These two feelings are not mutually exclusive, either.
At present, I wear a pair of washed up, straight jeans, a black Hanes T-shirt, and brown boots that peg me as some sort of country denizen. My jacket is from Old Navy, and sweaters from a motley of stores I don't care about. Now and then I throw a watch, or a tropical button down.
But the lack of gossip is what kills me the most. Some women bond over Vera Wang shoes, manicures, and tales of boys. I don't know what the same social currency is for men—beer? Poker chips? Body count? Whatever they are, they seem irrelevant and wasteful.
So I said goodbye to wardrobes, dresses, and mascara. But they'll never leave my mind, just as being a sister or a female friend will never leave, either. There to stay, tucked back in some recess of my brain, petulant, an ever-nagging reminder of having been Isabel.
Isaac Amend (he/him) is a transgender man, activist, and D.C. native. He is on Instagram and Twitter at @isaacamend.
Opinion | Anti-trans legislation has ripple effects in D.C.
All people deserve high-quality health care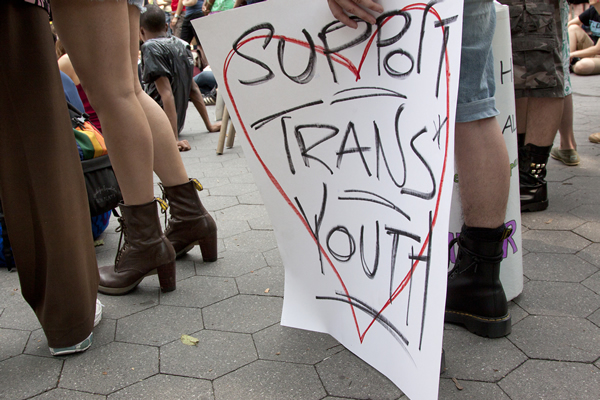 With the introduction of at least 117 bills targeting the transgender community, 2021 is shaping up to be the worst year in modern history for anti-LGBTQ state legislation.
Many of these bills target transgender and non-binary youth by making it illegal to access or provide gender affirming medical care and denying the best equipped healthcare providers the ability to provide appropriate care for the trans community. This will result in wasteful spending, increased healthcare costs and worse outcomes.
Gender affirming care is an essential component of inclusive, comprehensive transgender health care. According to the Trevor Project's 2020 National Survey on LGBTQ Youth Mental Health, more than half of transgender and nonbinary youth have seriously considered suicide. Conversely, affirming gender identity among transgender and nonbinary youth is consistently associated with lower rates of suicide attempts.
While we are fortunate to live in a jurisdiction that is not considering similar legislation, bills like this impact young people in our region. Trans youth are tuned in, and they hear these conversations questioning the very validity of their identities and existence.
We believe that all people deserve high-quality health care and compassionate, nonjudgmental health information, no matter what. Following the International Day Against Homophobia, Transphobia, and Biphobia (May 17th), we ask that you reach out to loved ones across the country and have a conversation to help move the issue out of a political debate and into a conversation about the lives of real people. Just one conversation can make a huge impact.
Dr. Oye I. Owolewa is the U.S. Representative of Washington, D.C. Dr. Laura Meyers is CEO and president of Planned Parenthood of Metropolitan Washington, D.C. Sultan Shakir is executive director of Supporting and Mentoring Youth Advocates and Leaders (SMYAL).
Opinion | Pulse shows that out of tragedy, there can be triumph
Gun reform now a top priority of LGBTQ movement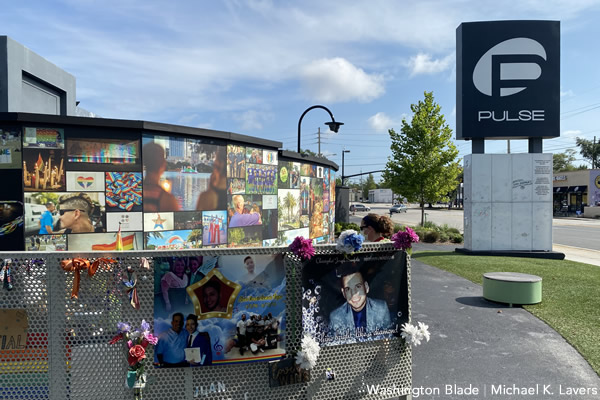 It's been 5 years since 49 people were killed and 53 others were injured when a man armed with an assault rifle, large capacity magazines, and a heart full of hate attacked the Pulse nightclub in Orlando, Florida. On June 12th, 2016, Pulse became the second deadliest mass shooting in U.S. history.
It's been 5 years since the families and friends of those taken that night have heard their laughs, seen their smiles, or held their hands. It's been 5 years that the survivors have had to relive their trauma of that fateful night. Saturday marks 5 years since this deadly attack and it is a time we can reflect on the lives lost, those injured, the progress made since the attack, and what we all can do to fight for commonsense gun reform to make our country a safer place.
This tragedy struck at the heart of the LGBTQ community, both in Orlando and around our country, happening right in the middle of Pride month. While this is a somber anniversary that we must honor and remember the tragedy, it is also a time to reflect on what our community has accomplished as a result of this horrific event. While we grieve for those we lost, today there is hope. Out of the tragedy, a movement was born in the LGBTQ community to fight for gun reform, led by groups such as the Pride Fund to End Gun Violence, which was established within days of the shooting. It includes Pulse survivors, family members of those killed in the attack, and key stakeholders. Working at the state and federal level, this new generation of activists are mobilizing and advocating for change to honor those lost with action. Through political action, advocacy, and recruiting new activists to the gun reform fight, the Pride Fund, other groups, and the LGBTQ community as a whole are honoring the legacy of the Pulse victims through meaningful action. The mission of Pride Fund is year round, working daily to enact gun reform, elect gun safety champions at the state and federal level, and advocating for change all over the country.
As we look back over the last five years there have been some significant accomplishments that reflect the hard work that has been done since the tragedy.
First, prior to Pulse, gun reform was not one of the top priorities among the LGBTQ community. Immediately following the shooting, our community began to have conversations about this critical topic and learn about the current efforts underway to change our gun laws. I created Pride Fund to End Gun Violence as an organization to spearhead our community's efforts and harness the political power of the LGBTQ community to create change. Whereas gun reform was not a top priority before, public polling has shown in the years since that gun reform is now a top priority for LGBTQ voters. We are holding our political candidates to a certain standard and pushing them to make gun reform a priority. As a community, we are targeting some of the worst elected officials at the state and federal that are NRA backed cronies who stand in the way of legislative change. Pride Fund has been involved in over 125 political races around the country since our creation, and we have helped kick some of the worst Republicans out of office, replacing them with gun safety champions.
Second, we have witnessed many of those personally impacted by the tragedy, the survivors, the family members and friends of those killed, and key stakeholders like the owner of Pulse, become national activists in this cause. They have stepped beyond their own personal pain to take on leadership roles, speak about their experiences and the need for change in the media, in public forums, political rallies, and in meetings with elected officials. These individuals have refused to sit on the sidelines, they have wanted to honor those lost with action, and they have been doing a stellar job.
Third, Democrats have seized on the issue and made it one of their top priorities – in their campaigns and in elected office. The 2018 election was the first time gun reform was a key issue, not only on the campaign trail, but by voters. With Democrats winning the House of Representatives, bills started to finally pass to address gun reform, however the Senate stopped its movement. Now with Democrats controlling the House, Senate, and White House, we are in the greatest position to enact change. We just have to work hard in the Senate. For the first time in recent history, the CDC has received funding to study gun violence. A major win! With the election of President Biden, he is acting within his power to make our country safer. He has announced a series of initial actions and subsequent items have taken place. Most recently, the ATF has issued a proposed rule to stop the proliferation of "ghost guns," and in his budget request for next year, he has included a $232 million dollar increase in funding for the DOJ and HHS to tackle gun violence.
Fourth, in a significant move by Congress in recent days, the House and Senate have voted to designate a Pulse National Memorial site.
Out of tragedy, there can be triumph, and the Pulse tragedy has certainly shown this to be true.
As we reflect on this 5th anniversary, take a moment to think about this loss of life, remember the victims, and think about all of the people around you that you want to protect from gun violence, then take action by getting involved with Pride Fund to End Gun Violence by visiting www.pridefund.org.
To get involved, volunteer, or donate to help enact real gun reform, visit our website at PrideFund.org.
Like us on Facebook and follow us on Twitter @Pride_Fund.
Jason Lindsay is founder and executive director of Pride Fund to End Gun Violence, a PAC that supports state and federal candidates who will act on sensible gun policy reforms and champion LGBTQ equality. Lindsay is a seasoned political operative with 16 years of experience working in politics, government, and campaigns. He also served for 14 years in the U.S. Army Reserve and was deployed to Iraq in 2003.