Choi trial halted after challenge to judge's ruling
Preliminary evidence shows 'vindictive prosecution'

A federal judge on Wednesday suspended the trial of gay former Army Lt. Dan Choi after the prosecutor said she would challenge his preliminary finding that sufficient evidence exists that Choi was targeted for "vindictive prosecution" in connection with a White House protest last November.
Choi and 12 other activists were arrested Nov. 15 for handcuffing themselves to the White House fence to protest the "Don't Ask, Don't Tell" law. Choi faces a possible sentence of six months in jail or a $5,000 fine if convicted on a misdemeanor charge of disobeying a lawful order to disperse from the fence.
In a tense exchange between U.S. District Court Magistrate Judge John Facciola, prosecutor Angela George announced she would file a request for a writ of mandamus or legal challenge before the court's chief judge to contest Facciola's decision to allow Choi's attorneys to pursue a vindictive prosecution defense.
Facciola responded by saying he would suspend the trial for 10 days to give George, an assistant U.S. Attorney, time to prepare a motion for a writ of mandamus and to provide Chief Judge Royce Lamberth time to consider it.
William Miller, a spokesperson for the U.S. Attorney's office, confirmed that George would seek the writ of mandamus from Lamberth. But he declined to comment further on the matter, saying his office never comments on pending cases.
If Lamberth grants the request, legal observers say Facciola would likely be directed not to allow Choi's attorneys to pursue a vindictive prosecution defense. Should he turn down the request, Facciola would be free to allow the vindictive prosecution defense to move forward.
Such a defense would allow Choi's attorneys to pursue documents and subpoena witnesses that Choi's supporters say could possibly link the alleged effort to go after Choi for a harsher prosecution to higher-level government officials, including officials at the White House.
Defense attorney Robert Feldman called Facciola's finding that the defense presented a "prima facie case" that a vindictive prosecution occurred a "vindication" of Choi's longstanding contention that his arrest and prosecution violated his constitutional right to free speech.
The clash between George and Facciola came on the third day of the trial and one day after Choi testified for more than two hours as the lead witness for his own defense, saying he was exercising his First Amendment right to free speech at the White House protest.
In response to Feldman's questions, Choi testified at length about his role as a civil rights activist for LGBT people and for gays in the military. He told how he models his actions on the black civil rights movement of the 1960s, including the famous lunch counter sit-ins at a Woolworth's department store in Greensboro, N.C., that challenged segregation laws.
Choi testified that a series of three White House protests against the "Don't Ask, Don't Tell" law on gays in the military, in which he and other activists were arrested at the White House fence, were based on the same principle used in the black civil rights movement for exercising a constitutional right of free speech.
"I believe that was a transformative moment," he said of the White House protests.
George objected repeatedly to Choi's dialogue on civil rights, saying it was not relevant to the case at hand. To the amazement of some courtroom observers, Facciola overruled her objections almost every time she raised them.
In her cross-examination of Choi, George pressed the former Army officer, West Point graduate and combat veteran in the Iraq war to respond to the charge that he disobeyed a lawful order to disperse from the White House fence.
Choi responded by citing a provision in U.S. military law pertaining to unlawful orders.
"If you are given an order that is unlawful or immoral, it is your duty to disobey that order," he said.
Feldman and defense co-counsel Norman Kent told reporters covering the trial that Choi's defense is based, in part, on the premise that prosecutors singled him out for a harsher prosecution when they charged him with violating a federal regulation pertaining to White House protests and demonstrations along the White House fence and sidewalk.
The federal regulation carries a penalty of six months in jail and a possible $5,000 fine. The two attorneys said people arrested in virtually all other White House demonstrations in recent memory – including Choi and other activists in similar protests in April and May of 2010 – were charged under a D.C. municipal ordinance they compare to a traffic violation that carries no prison sentence.
In his testimony on Tuesday, Choi said he believes prosecutors decided to invoke the far more harsh federal regulation against him in the Nov. 15, 2010 case, which he now faces at trial, because of his role as a gay former military officer who is "standing up for my beliefs."
Choi stated in his testimony that thousands of people appeared to have violated the same regulation with which he was charged when they gathered at the White House earlier this year to celebrate President Barack Obama's announcement that accused terrorist Osama bin Laden had been killed in a U.S. military operation in Pakistan.
Choi and his attorneys noted that dozens of the revelers that evening clung to the White House fence and did not move back and forth along the sidewalk, as required under the ordinance for a demonstration, when they cheered and expressed support for the president's role in bin Laden's capture and death.
By not attempting to disperse or arrest the throngs that congregated at the fence on that occasion while they arrested Choi and other protesters for challenging Obama on his handling of the "Don't Ask, Don't Tell" law shows that Choi was singled out for "vindictive" prosecution, Choi's attorneys argue.
Choi and his attorneys also argue that the ordinance that Park Police used to arrest Choi violates the 1969 U.S. Supreme Court decision Shuttlesworth v. Birmingham. The decision overturned a Birmingham, Ala., law used by police there to arrest a civil rights protester in 1963 for demonstrating without a permit on grounds that the law was used to stifle his constitutional right to peacefully parade in a civil rights protest.
In anticipation of Choi's vindictive prosecution defense, the government filed a motion last Sunday, one day before the trial opened, arguing that rules established by previous court decisions require a vindictive or "selective" prosecution defense to be introduced prior to the start of a trial. The 14-page motion argues that such a defense cannot be introduced during a trial and that Choi's defense team failed to introduce the defense before the trial started.
Facciola did not rule on the motion at the start of the trial, saying he would do so as the trial progressed to first determine whether Choi's attorneys would move forward with that defense.
When questioned by George during the trial on Wednesday, Facciola said he chose to reject the government motion on grounds that prior decisions by appeals courts requiring a vindictive or selective defense to be introduced prior to trial applied only to jury trials.
Choi's case moved forward as a non-jury trial similar to other misdemeanor cases involving alleged violation of regulations pertaining to protest demonstrations at the White House.
George's announcement about the writ of mandamus came after Facciola appeared to side with arguments by the defense that the government singled out Choi for a harsher prosecution for his Nov. 15, 2010 White House protest.
They attracted national media attention when Choi and 12 other LGBT activists handcuffed themselves to the White House fence. About 75 supporters who assembled across the street in Lafayette Park cheered and chanted slogans for LGBT equality while Park Police removed the handcuffs with bolt cutters and placed Choi and the other protesters under arrest.
In May of this year, the 12 others who were arrested agreed to a government offer to plead guilty to the charge in exchange for the government dismissing the case against them in six months if the activists don't get arrested during that period for any reason, including a similar civil disobedience protest.
Choi told reporters at a news conference outside the federal courthouse Monday, after the trial recessed for the day, that he rejected the government's plea bargain offer because he believes the law and regulation used to arrest him is unconstitutional.
"I believe there is no law that, in the history of this country, abridges freedom of speech, assembly, or the right to protest for redress of grievances, which were clear and made plain by all of the defendants," he said.
George called five Park Police officers and a U.S. Park Ranger as government witnesses on Monday. Under questioning from George, they testified that they had no intention of singling out the protesters for their political beliefs or because of their sexual orientation.
In his cross-examination of the officers, Feldman questioned the validity of their decision to charge Choi under the federal regulation rather than the less serious D.C. municipal statute.
Feldman released an e-mail sent to the defense on Friday by George that extended another offer for Choi to plead guilty to the charge in exchange for the dismissal of the case by the government if Choi refrained from getting arrested for the next four months.
Feldman said Choi responded by saying he would accept the offer only on condition that the government issue a public apology to Choi in court on Monday for the arrest and prosecution against him. Feldman said the government rejected the conditions, prompting Choi to turn down the offer.
A spokesperson for the U.S. Attorney's office said the office would have no comment on the case while the trial is in progress.
Park Police Lt. Robert Lachance, who led a team of officers assigned to arrest the protesters, testified that an assistant solicitor general at the Department of Interior, which has jurisdiction over the Park Police, advised him that the act of chaining oneself to the White House fence violated a federal regulation against actions that pose a threat to public safety, obstruct traffic, and potentially prevent "emergency responders" from carrying out their work.
At the news conference, Feldman said he planned to argue at the trial that Choi's action at the White House fence did not violate the regulation and statute cited by the Park Police and by prosecutor George.
"It's uncontroverted that Lt. Choi is no threat to the public safety whatsoever," said Feldman. "Neither does he obstruct traffic, which is the second part of the regulation."
Feldman said he would also argue that the regulation used by authorities to arrest Choi applies only to the sidewalk next to the White House fence. He noted that Choi and the other protesters were standing on a masonry ledge that rises above the sidewalk and serves as an anchor for the White House fence.
"It's very clear that my client was never on the sidewalk," Feldman said.  "He was on the masonry fence, which is above the sidewalk. And the warnings from Lt. Lachance said, 'Get off the sidewalk.' How can you get off the sidewalk if you were never on the sidewalk?"
He said he would also argue that Choi was unable to hear the warning that Lachance made to the protesters through a loudspeaker brought to the scene by Park Police. Lachance testified that he read a scripted message three times ordering the protesters to leave the fence and warning them they would be arrested if they did not comply with that order.
Feldman said Lachance's warnings were drowned out by loud shouts and chants by Choi and the other 12 protesters handcuffed to the fence as well as by dozens of other protesters assembled in Lafayette Park.
The chants and shouts could be heard in a video recording of the protest that George played in the courtroom as part of a prosecution exhibit for the trial.
"There's a cacophony of noise all around, and how can you possibly hear Lt. Lachance's warnings to go away?" Feldman said at the news conference.
Gay activist and former military Capt. Jim Pietrangelo II testified on Tuesday as a defense witness, saying he observed first-hand what he believes were attempts by Park Police and government officials overseeing the police action an effort to single Choi out for a harsher charge based on Choi's statutes as a gay former military officer and advocate for gays in the military.
SMYAL Director Shakir to step down Dec. 31
Board to launch Executive Search beginning in January
Sultan Shakir, who has served as executive director of D.C.'s LGBTQ youth advocacy organization SMYAL since August 2014, announced on Friday that he will be stepping down from his position effective Dec. 31.
In a Dec. 3 announcement, SMYAL said details of Shakir's future career plans would be announced in the coming weeks.
"While we are sad to see Sultan leave, we wish him nothing but the same success in his new endeavor as he had at SMYAL," said Rob Cogorno, SMYAL's board chair. "His leadership and vision enabled SMYAL to expand greatly needed services to LGBTQ youth in the DC metro area throughout his tenure," Cogorno said.
"I am immensely proud of the work we have been able to accomplish together in my time at SMYAL," Shakir said in a statement released by SMYAL. "SMYAL has been an integral and vital resource in the DMV community for over 37 years, and while we have come a long way in combating homophobia, transphobia, racism, sexual health stigma, homelessness, violence against the LGBTQ community, and oppression, we have a long way to go," he said.
"This work has never been about one person," said Shakir. "SMYAL was founded by our community and we're still around because of our community," he said. "I leave knowing that the commitment and passion of the SMYAL Board, staff, volunteers, and youth leaders have created a solid foundation from which our work will continue to grow until LGBTQ youth no longer need us."
The SMYAL statement says that under Shakir's tenure, SMYAL, which stands for Supporting and Mentoring Youth Advocates and Leaders, expanded its programs and services for LGBTQ youth. Among other things, in 2017 SMYAL opened its first of several housing facilities for homeless LGBTQ youth that include culturally competent case management, education and employment assistance.
"The Youth Housing Program now comprises five programmatic models that serve a combined 61 youth residents," the statement says.
It points out that also under Shakir's leadership, SMYAL expanded the age range of the youth its programs serve under a new Little SMYALs program, which welcomes LGBTQ youth ages 6-12. And earlier in 2021 under Shakir's guidance, SMYAL began a new Clinical Services Department "which provides affirming and accessible mental health counseling," the statement says.
"The SMYAL Board of Directors will officially launch an Executive Search beginning in January 2022 and expects to have named a new Executive Director by summer 2022," the statement says. It says the board will soon name an interim executive director to work with SMYAL's Deputy Executive Director, Jorge Membreno, and the organization's leadership team to oversee the day-to-day activities until a new executive director is named.
Rainbow History Project to honor LGBTQ 'Pioneers'
Virtual celebration to take place on Dec. 9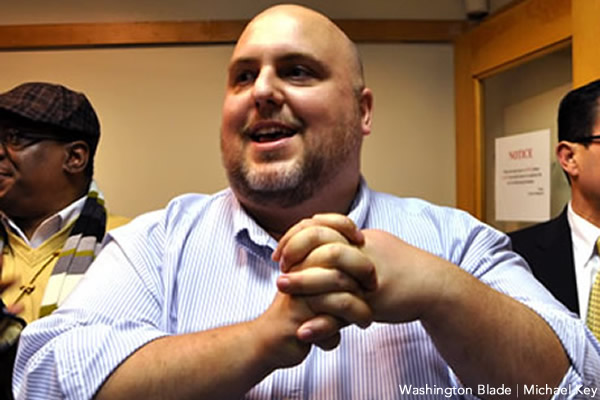 D.C.'s Rainbow History Project says it will honor and recognize 12 individuals and one organization by designating them as Community Pioneers "for their diverse contributions to the Washington-area LGBTQ community" at a Dec. 9 virtual celebration.
"Rainbow History Project is an all-volunteer organization dedicated to collecting, preserving and sharing the LGBT history of metropolitan Washington, D.C.," the group says in a statement announcing the event. "The Pioneers awards recognize diverse community leaders for their roles as organizational founders, innovators, advocates and volunteers," the statement says.
"The Pioneers celebration will be held virtually and is designed with special features that reproduce the feeling of attending in-person, such as live streaming and video chatting with other attendees and Pioneers before and after the core awards programing," according to the statement.
"Celebrating our Community Pioneers has been a cherished tradition since Rainbow History Project's founding 21 years ago," said Rob Berger, the organization's chairperson. "It's always an inspiring event, and we are happy that our virtual platform will still allow participants to meet and talk with the Pioneers," Berger said in the statement.
The virtual event is free and open to the public, the statement says. Organizers released this link for those interested in attending, saying a short registration process may require registering in advance.
Following is the list of Community Pioneers scheduled to be honored at the Dec. 9 event as released by Rainbow History Project along with the project's description of their backgrounds.
– Arlington Gay and Lesbian Alliance, a local group that since its founding has addressed equal rights issues for LGBTQ Virginians from a state and local perspective.
– Eboné F. Bell, founder and editor-in-chief of Tagg Magazine and Tagg Communication LLC.
– Bart Forbes, founding member of "Gay Fairfax," a pioneering television newsmagazine program in Northern Virginia.
– Ellen Kahan, youth and family advocate, president of Rainbow Families, former director of the Lesbian Services Program at Whitman-Walker Health, and currently senior director of programs and partnerships at the Human Rights Campaign Foundation.
– Theodore Kirkland (deceased), a co-founder of D.C. Black Pride in 1991, member of the Gay Liberation Front and Skyline Faggots, active community health volunteer and advocate.
– Paul Marengo, community leader through LGBTQ organizations including Reel Affirmations, Cherry Fund, and Pride celebrations for youth, Latino, Black and Transgender communities.
– David Mariner, executive director of CAMP Rehoboth, and former executive director of the D.C. Center for the LGBT Community.
– Mark Meinke founder longtime chair, Rainbow History Project, and co-founder of Rainbow Heritage Network, a national organization for the recognition and preservation of sites, history and heritage associated with sexual and gender minorities.
– Michael "Micci" Sainte Andress, artist, health educator and advocate and an early leader in bringing African Americans into HIV/AIDS clinical trials.
– Boden Sandstrom, founder and owner of Woman Sound (later City Sound), the first all-woman sound company, which makes LGBTQ rights rallies and the women's music scene possible.
– Casse Culver (deceased), nationally acclaimed D.C. lesbian feminist singer-songwriter, and partner of Boden Sandstrom, whose followers said her love songs and feminist lyrics moved audiences from foot stomping to silent reflection.
– Alan Sharpe, playwright, director and co-founder of the African American Collective Theater in Washington, D.C., in 1976, which now focuses on LGBTQ life and culture in the Black community.
Long-time LGBTQ activist running for Md. House of Delegates
Patrick Paschall is former FreeState Justice executive director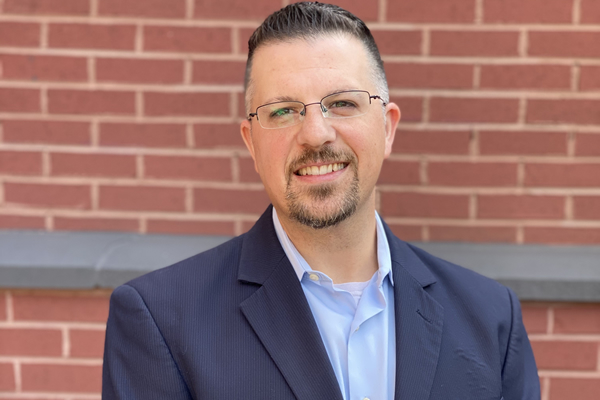 Former FreeState Justice Executive Director Patrick Paschall last week announced via social media that he is running for the Maryland House of Delegates.
"As a proud parent of two kids in Prince George's County public schools, former Hyattsville City Council member, and lifelong civil rights advocate and policy analyst, I've spent my life and career working for equity, community and sustainability for my family," Paschall said in a statement posted to Facebook on Nov. 23.
Paschall, who currently is the American Rescue Plan Program Manager for the city of Hyattsville, previously served as executive director for FreeState Justice from 2015 to 2017.
His LGBTQ advocacy work also includes serving as senior policy counsel for the National LGBTQ Task Force, as an organizer for Pride at Work and as a policy fellow for the National Center for Transgender Equality.
He also worked for Family Equality Council, an organization advocating for the rights of same-sex couples and their children.
"One of the things I'm running on is being a parent," Paschall told the Washington Blade. "We can provide more opportunities for families to succeed in our communities."
Paschall is running to represent District 22, which includes Hyattsville, where he has lived for over 10 years with his two children, who currently attend Hyattsville Elementary School, and his wife, who identifies as pansexual.
He told the Blade he views his family as a "rainbow family," but pointed out he and his wife did not have to endure the same difficulties as his friends who are married same-sex couples when they wanted to adopt children.
"When I became a parent, no one stopped by my house to make sure it was an adequate living situation for my child, no one checked to make sure I had a room dedicated to the child and for no other purpose," he said. "But my friends Jamie and Sean went through all of that when they tried to adopt a kid."
Paschall explained that even though he and his wife didn't go through these experiences, there was still room for Maryland to improve in the areas of adoptions and civil rights.
"It strikes me how much privilege I have because the state doesn't design to make it hard for me like it does for so many same-sex couples," he explained.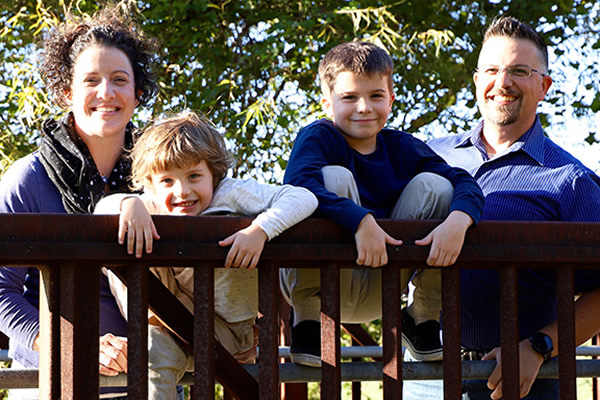 Much like with the recent elections in neighboring Virginia, Paschall said helping parents is an important issue for him — one he wants to carry to Annapolis — if elected "because my district deserves better schools for our kids, more child care options and family support like paid family leave."
"I think that District 22 needs a voice in Annapolis to represent progressive parents and to exercise policy expertise in achieving the values of our community," he added. "And I have the experience to get it done."