James Buchanan: America's first gay president?
Buchanan was a lifelong bachelor, colleagues on the Hill viewed he and Alabama Senator William Rufus King as a couple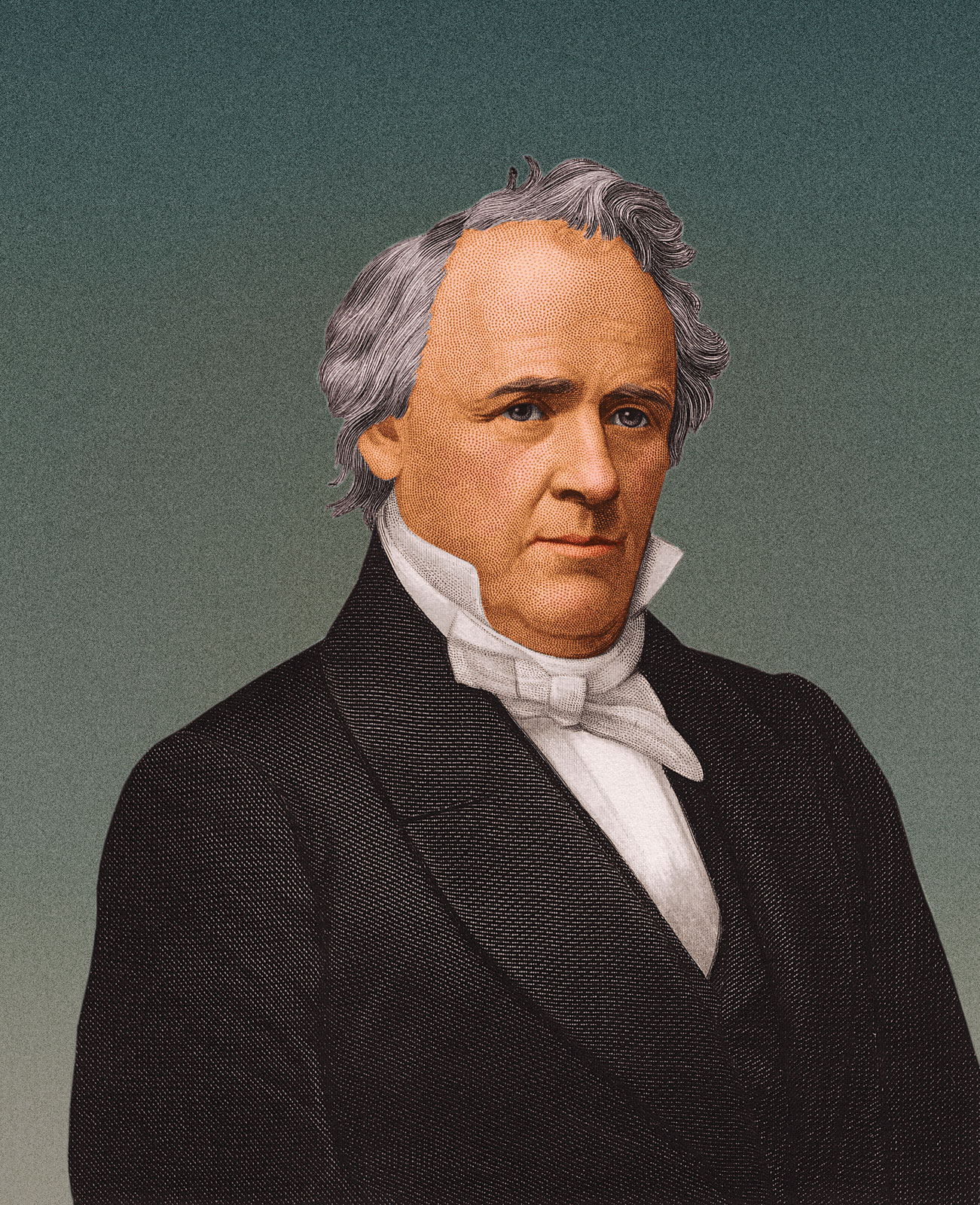 This is the first in a series that will run throughout October in conjunction with our friends at the Philadelphia Gay News and partners around the nation. We hope that you treasure these little looks at where we've come, as they help us reflect and prepare for where we are going.
By Timothy Cwiek
National Gay History Project
More than 150 years before America elected its first black president, Barack Obama, it most likely had its first gay president, James Buchanan (1791-1868).
Buchanan, a Democrat from Lancaster County, Pa., was the 15th president of the United States, and a lifelong bachelor. He served as president from 1857-61, tumultuous years leading up to the Civil War.
Historian James W. Loewen has done extensive research into Buchanan's personal life, and he's convinced Buchanan was gay.
Loewen is the author of the acclaimed book "Lies Across America," which examines how historical sites inaccurately portray figures and events in America's past.
"I'm sure that Buchanan was gay," Loewen said. "There is clear evidence that he was gay. And since I haven't seen any evidence that he was heterosexual, I don't believe he was bisexual."
According to Loewen, Buchanan shared a residence with William Rufus King, a Democratic senator from Alabama, for several years in Washington, D.C.
Loewen said contemporary records indicate the two men were inseparable, and wags would refer to them as "the Siamese twins."
Loewen also said Buchanan was "fairly open" about his relationship with King, causing some colleagues to view the men as a couple.
For example, Aaron Brown, a prominent Democrat, writing to Mrs. James K. Polk, referred to King as Buchanan's "better half," "his wife" and "Aunt Fancy … rigged out in her best clothes."
In 1844, when King was appointed minister to France, he wrote Buchanan, "I am selfish enough to hope you will not be able to procure an associate who will cause you to feel no regret at our separation."
Loewen also said a letter Buchanan wrote to a friend after King went to France shows the depth of his feeling for King.
"I am now solitary and alone, having no companion in the house with me," Buchanan wrote. "I have gone a wooing to several gentlemen, but have not succeeded with any one of them. I feel that it is not good for man to be alone; and should not be astonished to find myself married to some old maid who can nurse me when I am sick provide good dinners for me when I am well, and not expect from me any very ardent or romantic affection."
Loewen said their relationship — though interrupted due to foreign-service obligations — ended only with King's death in 1853.
In the late 1990s, Loewen visited Wheatland, the mansion in Lancaster, Pa., where Buchanan spent his later years.
Loewen said he asked a staffer at Wheatland if Buchanan was gay, and the reply was: "He most definitely was not."
Loewen said the staffer pointed to a portrait of Ann Coleman, the daughter of a wealthy iron maker, whom Buchanan was engaged to briefly 1819 — shortly before she committed suicide.
However, Loewen scoffed at the staffer's suggestion that the brief engagement to Coleman proved Buchanan was heterosexual.
Loewen said Buchanan showed little interest in Coleman, appeared more interested in her fortune, and possibly contributed to her suicide due to his emotional detachment.
Patrick Clarke, the director of Wheatland, said the staff now takes a neutral stance on Buchanan's sexual or affectional preference.
"There's no solid proof that Buchanan was heterosexual, nor is there solid proof that he was homosexual," Clarke said. "If we ever come up with a smoking gun that proves it one way or the other, I would definitely encourage our staff to share it with the public."
But, he said Ann Coleman's portrait no longer is displayed at Wheatland.
The tours focus mainly on the mansion's décor and activities that took place there during the later years of Buchanan's life, he added.
Wheatland also has about 45 volunteer tour guides, and to Clarke's knowledge, none of the guides is openly gay.
"The volunteer guides who we train to share the history of James Buchanan's life and times are directed to take a neutral stance regarding [his] sexual preference," Clarke said.
But Clarke said he wouldn't object if a volunteer offered a personal opinion that Buchanan was gay, if asked by a visitor.
"When you have 50 minutes to take people through a nine-room house, there's only so much you can discuss," Clarke said. "But if the question is raised, the guide may express a personal opinion."
Loewen said many historians rate Buchanan as one of the worst U.S. presidents. Buchanan was part of the pro-slavery wing of the Democratic Party, and corruption plagued his administration.
But Loewen said those flaws shouldn't discourage members of the LGBT community from acknowledging Buchanan's status as a gay man.
"Lots of gay people have been exemplary," he said. "Let's look at Walt Whitman. For my money, he's the best poet in the history of the country. But we also have to acknowledge the failures. If we only admit that really great people are gay, what kind of history is that? And how is that believable? It's ridiculous. We have to tell it like it was."
As a heterosexual male, Loewen added, he has no hidden agenda in outing Buchanan.
"I'm not gay," Loewen said. "I don't run around trying to find gay folks or black folks underneath every rock. But I'm not going to ignore clear evidence."
Timothy Cwiek holds a bachelor of art degree in U.S. history from West Chester University. He has written for Philadelphia Gay News since the late 1970s and written freelance articles for numerous publications on topics such as the Lincoln assassination, the Kennedy family, the shootings at Kent State University, first ladies and the macrobiotic movement in America.
Introduction to the National Gay History Project:
Historians take note. This year's National Gay History Project is a shout out to say that the LGBT community will no longer allow insensitivity, intentional or not, to downplay the contributions LGBT people have made to this country. To put it simply, this year's project is definitive. Without people who were LGBT or LGBT allies, there would be no United States of America. We helped create this nation and we helped keep it together through the Civil War. And indeed, the Founding Fathers not only had us in mind when creating this country, they welcomed and recruited us in their efforts.
Welcome to "We Are America."
Mark Segal
coordinator
Trusting The Tech – Why technology is key for the LGBTQ community
The LGBTQ community is harnessing the power of technology in order to promote inclusion.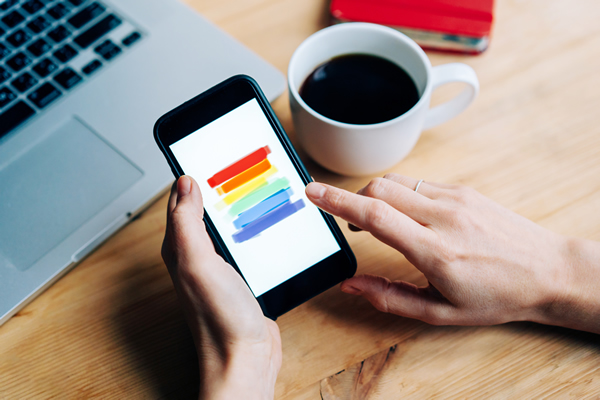 After another Pride month, we reflect on how far we've come – and how much work is still left to do. Changing perceptions and raising awareness is never easy but, in the modern world, the LGBTQ community is harnessing the power of technology in order to promote inclusion. In this article, we're going to look at the ways in which our tech is taking things to new levels:
Safety First
In 2021, we're still seeing far too many headlines about attacks on members of the LGBTQ community, and its vital that individuals are vigilant about their safety – and that of others. Technology such as the GeoSure travel safety app can provide a valuable layer of protection. Additionally, new features such as the functionality introduced by Tinder to prevent LGBTQ identification being shown in the profile of users who may be travelling through intolerant nations are incredibly important. We're all working toward a world without discrimination but, until that day comes, safety is of paramount importance. Similarly, technology comes into play when it comes to venues such as salons in areas where safety may be an issue. A lot of salons are now mindful of this and are using appointment booking software such as Booksy which allows them to manage appointments through an app to ensure that their environments are as safe and comfortable as possible.
Inform And Educate
Technology can be an incredibly powerful tool when it comes to breaking down barriers between the LGBTQ community and other members of society. The groundbreaking LGBTQ+ Experiment website has been created to do just that by allowing people to ask – and answer – questions in order to increase understanding. More importantly, innovations like this one are incredibly useful in eliminating some of the myths and misconceptions surrounding the LGBTQ community.
Uniting Communities
You may have read about a recent incident on Lake Moses, Washington, whereby a group of young boaters were recorded hurling abuse at fellow boaters who were displaying a Pride flag. During the incident, the abusers ran into trouble when their boat burst into flames…….and were rescued by the boaters with the Pride flag.
Following the incident, thousands of Washingtonians took to social media to praise the rescuers – with many describing the incident as 'karma'. As unpleasant as this event was, through the use of social media, it brought together members of all communities, thereby connecting and uniting people against this kind of mindless abuse.
Putting LGBTQ In The Picture
Improving visual representation has always been important for different ethnic and gender groups; from the introduction of African American Barbie dolls to more inclusion in television and film. Tech giant, Apple, has highlighted its commitment to visual inclusivity by introducing gender neutral and same sex couple emojis – a move which can only help to improve inclusivity.
Connecting Through Content
Historically, media channels tended to 'play it safe' when it came to the representation of minorities – something which resulted in a widespread sense of isolation and alienation. The advent of the internet – and more significantly, social media – means that representation, and the publishing of content, is handed to the masses, rather than to a few media outlets who may or may not have their agenda. For the LGBTQ community, the ability to create and publish content which highlights issues and promotes inclusion is a huge step toward better understanding and awareness.
Technology is constantly evolving and can be an extremely valuable tool when it comes to connecting and uniting communities and improving understanding. In a world where it seems that anything is possible, this technology is key to breaking down barriers and creating a world where inclusion is the norm.
How to prepare yourself in this seller's market
Millennials are putting down the avocado toast and picking up mortgages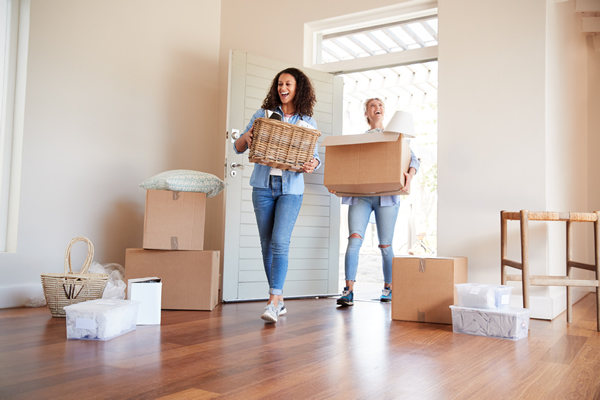 For the first time, Millennials are cutting back on spending money on multiple streaming subscriptions, $10 drinks, and avocado toast. They are dipping their feet into purchasing their first home. The current market conditions can be tough for some buyers though, so being prepared is more important now than ever.
The first step in the home buying process is finding the right real estate agent. Your agent should be trustworthy and someone who is knowledgeable about the area, sales contract, and local programs that may be able to save you money. Once you find the perfect agent, ask them to refer you to their preferred local lenders. When talking with lenders, not only should you focus on interest rates, but also ask about their in-house processing and underwriting. This may be able to give you a competitive advantage against other offers.
Once you've decided on your lender, they will need several documents to help them determine your eligible purchase price. Now is the perfect time to get your documents in order, including 30 days of pay stubs, two years of tax returns and/or W2s and 1099s, and two consecutive bank statements. Providing these documents in a timely manner can help expedite the pre-approval process and prevent delays once you're under contract. The lender will also look at your median credit score from the three major credit bureaus. Since your credit score has a direct effect on your interest rate, it's important to pay close attention to your score. If your credit score needs a little help, talk to your Realtor and lender to see if they have recommendations on how to boost your score or programs that may be able to help.
After you've been pre-approved, it's time to look at properties. With these current market conditions, properties typically don't stay on the market for very long. Depending on the type of property, some may only be on the market for a few days. Doing your due diligence at the beginning of your home search can help save you time and focus on the properties that really fit your criteria. Now is the time to make that wish list, visit neighborhoods, research schools, and get a really good idea of what you're looking for. In this market, it's very important to see a property as soon as it hits the market. By fully understanding your search criteria in advance and making sure you're available to see properties after work or on a lunch break, you will be better prepared to make an offer when "the one" hits the market.
The most common question I get now is, "should I wait?" In most cases, the cost of waiting can cost you. With historically low interest rates and housing prices continuing to increase, now is still a great time to purchase real estate. Being prepared, patient and having an informed Realtor and lender on your side will definitely help in this market.
Teddy Rojanadit is a licensed Realtor in D.C., Virginia, and Maryland with Bediz Group at Keller Williams Capital Properties. Follow him at @teddydcrealtor on Instagram, TikTok and Facebook. He can be reached at [email protected] or 202-664-3736.
The five-step downsizing plan
Set goals and a budget — then de-clutter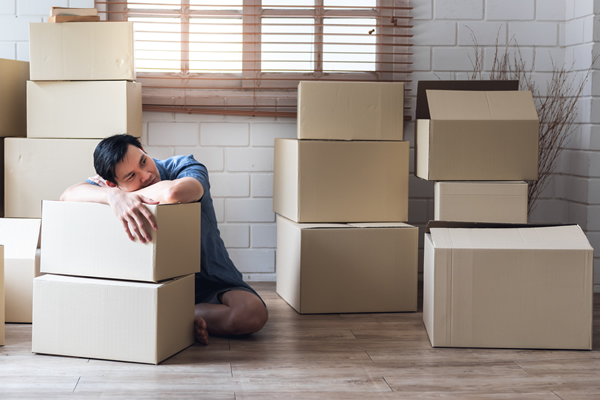 Are you considering downsizing? For any number of reasons, this might be a decision that makes sense at this point in your life.
Perhaps you have children that are now grown and have moved out, or you entertained large parties and those days have passed, now having more space than you can use. Maybe you simply want less home to take care of and fewer chores on your to-do list. Perhaps you'd like a smaller mortgage, so you can put the extra money toward other things. Or possibly, you're willing to pay a slightly higher mortgage so that you can have a smaller home in an area where you've always wanted to live. Whatever your reasons, if you're thinking of downsizing, having a plan can be extremely valuable. Those preparing to downsize may find that following this helpful five-step plan can make the process a smooth and successful experience:
• Think through your goals: This may seem like an obvious step, but it is one that people often overlook. As you think about downsizing, take the time to sit down and come up with a detailed list of your goals. Ask yourself the necessary questions that will help you to narrow and focus your search. These are questions like: What's important to you in life — being close to family and friends? Living in a place you love? Having easy access to medical care? Access to an international airport? Spend some time thinking through your priorities and desires. How much of a mortgage will you be able to pay, particularly if you are retiring or anticipating increased health care costs as you age? Maybe you're able to live mortgage free with the sale of your larger home.
How much square footage would you feel comfortable caring for? How will you prepare for the move? Thinking carefully about your future by working through important questions like these can help you move closer toward a concrete vision of your ideal downsizing situation and provide peace of mind and confidence during the process.
• Look for a location you love: Location is an important aspect of any real estate transaction, but this can be especially true when downsizing. What are your reasons for downsizing? Thinking this through may help you to choose a location that is ideal for your needs. Are you downsizing because you are getting older and health issues are a concern? If so, choosing a location close to a city center where you can easily access medical care might be important. Are you downsizing because you're tired of living in a large home in a suburban area and want easier access to amenities that a more urban environment may offer? If so, looking for more walkable neighborhoods closer to a larger metropolitan area might be important for you. Are you retiring and downsizing because you want to live in that gay-friendly city that you've always loved? Focus your home search there.
• Be sure to budget: After you've thought through your goals and decided on a desirable location, you'll want to spend time closely looking at your financial situation and coming up with a realistic budget to achieve your goals. Meeting with a financial professional to review your assets and debts, what you might make from the sale of your current home, and what the total costs of downsizing might be can be tremendously helpful, and can ensure that you make your move with financial confidence and security.
• Don't forget to declutter: Certainly, downsizing means you'll have less space – and this means less room for extra stuff. Before your move, take advantage of the downsizing process as an opportunity to let go of items you no longer truly need or use and to make space for new things and experiences. It is important to get started on this process early. Often, when people are downsizing, they still overestimate the amount of room they will have for extra items. Don't make this mistake. Taking the time to sit down and think about what will fit within your new space removes the stress of later having to dispose of those belongings after you move.
• Find the right agent: The importance of this step in your downsizing plan should not be overlooked. Whether you are staying relatively close to home or moving across the country, you will need an agent who knows the community you're interested in and can help direct you to neighborhoods and homes that will best fit your needs. This can particularly be true when you are an LGBTQ home buyer or seller and you want to ensure that you find not only a house that you love, but also a community where you can feel truly at home. Working with the right agent can reduce your stress, save time, and greatly increase your overall satisfaction with your real estate experience. Wondering how to find exactly the right agent for your needs? At GayRealEstate.com, that's where we come in.
Whatever your real estate needs – whether you are looking to buy, sell, upgrade, or downsize, at www.GayRealEstate.com, we are here for you. We are passionate about connecting LGBTQ home buyers and sellers across the country with agents who are talented, experienced, and committed to helping their clients achieve their real estate dreams. In any real estate experience, having an agent who knows and loves their community and who values each client, and understands that client's unique needs can be invaluable. We are dedicated to delivering that experience every time. You deserve nothing less. We look forward to helping you soon.
Jeff Hammerberg is founding CEO of Hammerberg & Associates, Inc. Reach him at 303-378-5526 or [email protected].