November 23, 2011 at 12:26 pm EDT | by Joey DiGuglielmo
Gadgets and gizmos
          Editor's note: This is the first of a five-part holiday gift guide series. Next week: The hottest gift ideas from local retailers. 
           Digits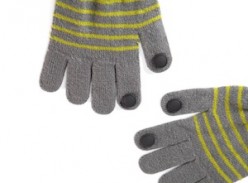 Don't let the cold keep you from your connections. Everybody hates taking their gloves off to use their phone in cold weather — now you don't have to. Digits are pins that attach to the fingertips of your gloves and let you text till your heart's content even in the coldest D.C. winter days. Packs of four go for $11.99. From quirky.com.
            Audyssey South of Market Audio Dock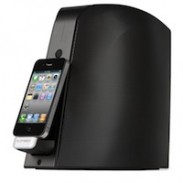 Designed specifically for the iPhone user, Audyssey's new sound dock is shielded so you don't have to set your phone to airplane mode. It's also a speakerphone with Bluetooth capability that offers wireless connection for your computer or iPad. $400 audyssey.com.
             The BoomCase
Artist Dominic Odbert makes portable audio retro-trendy with these vintage suitcases outfitted with speakers and a rechargeable battery designed as eye- and ear-catching iPod docks. From $350 theboomcase.com.
            Apple iPods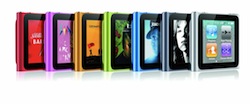 Almost half the size of its predecessor, the next-gen Nano returned to its roots as a music player, ditching the video camera, speaker and in-line mic while adding a touch-screen and keeping the pausable FM radio. From $149. apple.com.
Touch now comes with a HD video recording feature making it perfect for YouTube-bound creations. The latest version is faster and thinner and has a battery that lasts up to 40 hours. From $229. apple.com.
The onboard buttons are back on the Shuffle and the price is down $10. $49 apple.com.
Veebeam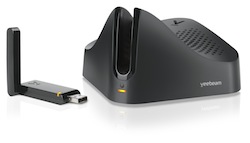 This product offers the simplest solution for viewing online content on your big screen TV without replacing your current components. Using wireless USB and a USB dongle attached to your laptop, the Veebeam transmits any online content — Hulu, YouTube, whatever —right to your TV screen. $99-$139 veebeam.com.
Elgato EyeTV HD
The EyeTV HD turns your Mac into a DVR and allows you to schedule recording on your computer. With the $5 EyeTV app, you can also watch live or recorded shows remotely on your iPhone or iPad. $200 elgato.com.
Mophie Juice Pack Air for iPhone 4
This rechargeable iPhone case will keep your phone thin and trim but will almost double its battery life. $80 mophie.com.
Tablets and eReaders
The iPad quickly became the industry standard (it's currently $499-$629) but the Amazon Kindle, Barnes & Noble Nookcolor and Samsung tablet are racing to catch up and each offers different perks. The latest Kindle (from $139) is thinner than the iPhone 4 and has a rubberized no-slip back; the Nookcolor has great graphics, a touch screen and a store with more than 2 million titles ($249) while the Samsung Tablet has a built-in camera/camcorder (from $400) amazon.com, bn.com and samsung.com.
Zoom Q3HD Handy Video Recorder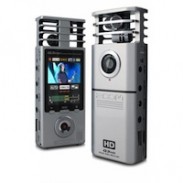 Perfect for the YouTube era, this handy gadget records high def video with sharp high-fidelity audio and is great for capturing concert footage. $299; zoom.co.jp.
Panasonic Viera VT25 Series Full HD 3D Plasma TV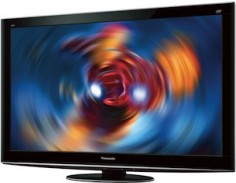 Most industry watchers acknowledge Panasonic as kind of the 3D TV field and the company continues to make innovations. It's partnered with DirecTV to create three 3D-only channels featuring movies, sporting events and concerts. Prices range from $2,600 for the 5-inch model to $4,999 for 60 inch. panasonic.com/3d.
ZOMM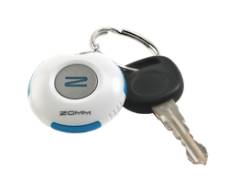 The poker chip-sized ZOMM is the first Wireless Leash for cell phones that will flash, vibrate and even sound an alarm if you start to walk away from your phone. Just clip the Bluetooth-enabled device to a keychain, purse or pocket to ensure you never leave your phone behind at the office, gym or at home. Because the device is wirelessly connected to your phone via Bluetooth, ZOMM also acts as a speakerphone so you can answer calls directly through ZOMM when the phone is out of reach (like the bottom of a large purse). A panic button feature will even allow you to sound an alarm or call for local emergency assistance with just the press of a button. MSRP $99.99 zomm.com.
Pelican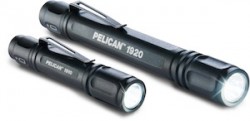 The new Pelican ultra-compact aluminum 1910 and 1920 flashlights feature an easy clip-on and are designed with style and function in mind. The perfect personal light for keeping in a home utility drawer, glove compartment, bag or purse, they're less than four inches long and weigh only one ounce. The Pelican i1015 case is crushproof, water resistant and dustproof to protect your smartphone as you travel. It features a clear lid so you can check playlists, and an external headphone to listen to the player while the case is closed. MSRP $33-36; MSRP $37 pelican.com.
Casio TRYX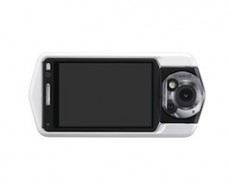 This sleek, easy-to-carry point-and-shoot breaks the mold in camera design and function with a 14.1 megapixel that has a ultra wide-angle lens, HID video recording, an intuitive motion shutter, slide panorama for 360-degree views. Comes in black. A white model is exclusive to Best Buy. $249.99 di.casio.com.