December 8, 2011 at 4:51 pm EST | by Joey DiGuglielmo
Pop culture Christmas
Editor's note: Part three of our annual holiday gift guide gives you a heads up on the hottest new music, books, DVD and Blu-ray releases and more.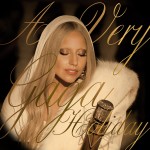 Any pop culture lover enjoys seeing the new CD and iTunes reissues, DVD box sets, coffee table books and collectibles. It would be impossible to list them all, but here are a few sure-fire recommendations for those who feel, ahem, that it's more blessed to give than receive.
DVDs
It's a great season for collecting concert tours on DVD. "Lady Gaga Presents the Monster Ball Tour at Madison Square Garden" is out on DVD and Blu-ray ($19.99 and $38.99 respectively) from Interscope. Also look for live concert DVDs from Adele ("Live at the Royal Albert Hall," $14.99), Beyonce ("Live at Roseland," 21.98), Cyndi Lauper ("To Memphis With Love," $17.98) and Britney ("Britney Spears Live: the Femme Fatale Tour," $24.98 on Blu-ray or $14.98 on DVD).
Complete seasons of TV shows continue to be hot sellers. "The Bionic Woman Season 3" was released in October marking the final installment of that campy '70s hit. It's listed for $39.98 or wait for the inevitable "complete series" packaging.
And Lucille Ball's post-"I Love Lucy" career is still getting the royal treatment after years of sub-par public domain releases that were hack jobs at best. "Here's Lucy" season four (Ball's third series) was out in March and features all 24 episodes from the 1971-'72 season. Look for season five (the show's penultimate season) in February. A 2004 four-disc "best of" set was loaded with extras and is a nice intro to the series, but for true Lucy fans, it's great to see these old school comedy classics get their much-deserved full season releases.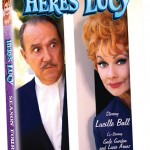 And Ball's previous series "The Lucy Show" is out this month with an "Official Fifth Season." It's listed for $39.98 book look for discounts.
Also out this month is "RuPaul's Drag Race: Season 3" on DVD for $29.99. Seasons one and two are also available.
And all 22 episodes of the second season of "Hot in Cleveland" (Valerie Bertinelli, Betty White, et. al.) dropped in late November. $29.99.
Music
Supremes fans will be in heaven this Christmas — Universal's Hip-O Records has a few treasures up its sleeve. It's continuing its album-by-album reissues of the famed trio's Motown catalog with "More Hits By the Supremes" which features a bounty of outtakes, b-sides and live cuts as well as the entire album in both mono and stereo mixes ($33.58).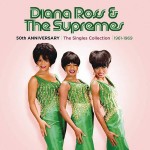 If you don't need everything but still want more than a single "greatest hits" release (and the Supremes, trust me, have been anthologized to death!), a good starter kit is the "50th Anniversary: Singles Collection 1961-1969," a three-disc set that features every single, every b-side and a series of hits the group recorded in other languages. It's $52.49 and while, yes, there's a lot of duplication between this and the fabulous 2000 eponymous box set, completists will savor having both.
And if you're really crazy for the Motown girl groups, also check out the second installment of the Marvelettes complete catalogue. "Forever More: The Complete Motown Albums 2" drops just in time for Christmas (Dec. 13) for $72.53.
Queen's first five albums are out in a lavish 10-disc set from Hollywood Records for $49.99. It's a fitting tribute to the gay-helmed rock supergroup.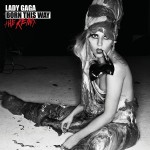 In addition to her "Monster Ball" tour DVD, Gaga is also out with two new releases — a "Born This Way" remix album and a seasonal EP "A Very Gaga Holiday" which features "White Christmas," "Orange Colored Sky" and "The Edge of Glory." There's also a lavish Gaga coffee table book out, "Lady Gaga x Terry Richardson" (Grand Central Publishing, $50).
And if you want a little retro feel, bi organist Cameron Carpenter's new single "Sleigh Ride" (check it out on iTunes) sounds a little like your grandmother's old Wurlitzer Christmas albums but with a 21st century twist. Carpenter is donating all proceeds from the single to The American Boychoir School, his alma mater in Princeton, N.J.
Books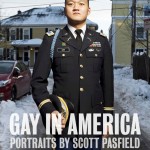 The new novel "Benedetto Casanova" imagines the life of a gay brother to the legendary Giacomo Casanova of yore. By Martin Weber. It's a $19.69 paperback.
Gay photographer Scott Pasfield is out with "Gay in America," a lavish coffee table book that features photos of gay men from all over the country. It's listed at $45 but look for discounts. Activist Dan Choi is on the cover.
Author Paula Bresnan Gibson is out with a book on the history of the Gay Men's Chorus of Washington called "Voices from a Chorus." It's $24.95.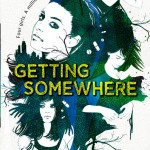 Lesbian writer Beth Neff is out with "Getting Somewhere," a young adult novel that tells of four girls who've gotten into trouble and are offered a chance to pay for their crimes working on a farm instead of at a detention center. Its publisher recommends it for fans of "The Bell Jar," "The Virgin Suicides" and "Girl, Interrupted." $17.99 (Penguin Young Readers Group).
And for those who don't mind paying a little more for keepsake erotica, gay German publisher Bruno Gmuender is out with its usual array of new coffee table collectible books such as "Naked" by Dylan Rosser ($59.99), "Heroes with Hardons — the Big Book of Class Comics" by Patrick Fillion ($43.99), a deluxe comic book called "Still Side by Side" by Mioki ($33.99) and the mammoth "Jim French Diaries: the Creator of Colt Studio" by Jim French, a 336-page behemoth of Colt men that retails for $122.99 and would make a perfect naughty gift. Visit brunogmuender.com for details.
Want more book ideas? Look for the Nov. 29 installment of "The Best LGBT Books of 2011" at bandofthebes.typepad.com which surveyed 90 authors for their favorite queer books of the year. It's a great jumping off list for those (like us!) who only had time to scratch the surface.
Other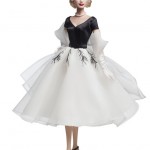 Mattel is continuing with its Grace Kelly Barbie collector's dolls. Those with deeper pockets can get the "Romance Doll" or another that features the late princess in her wedding gown. But gay fans are probably more interested in two dolls that find the movie star-era leading lady in two of her classic Edith Head gowns from two great Hitchcock films. One doll features her ice blue "To Catch a Thief" gown; the newest one shows her as Lisa Freemont in the iconic black-and-white gown she wears in "Rear Window." ("Rear Window" Grace Kelly doll, $34.95, barbiecollector.com).
And if you really want to go all out, consider treating someone on your list to a custom-designed home theater system from the local Ultramarine Group (ultramarineAV.com) which can design a lavish sound-and-video experience for a variety of budgets. Consultations are free.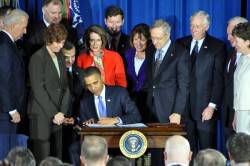 If you want a truly unique gift, consider purchasing a photo from the Blade's archives. There are hundreds to choose from covering 40 years of local gay history. Visit washingtonblade.com for details.