New push for 2012 Senate hearing on ENDA
Committee has votes to move pro-LGBT bill to floor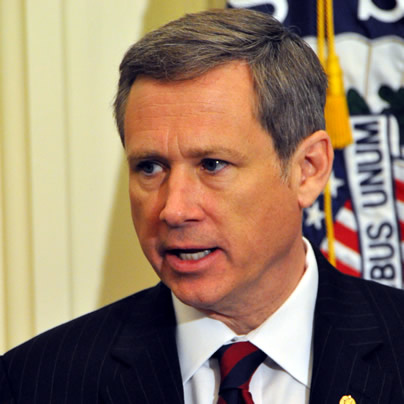 LGBT rights supporters are calling for a Senate hearing and committee vote to draw attention to one of the longest sought pieces of pro-LGBT legislation in Congress: the Employment Non-Discrimination Act.
While the Republican takeover of the House in 2010 makes any movement of the legislation in that chamber unlikely, Democrats remain in control of the Senate and Tom Harkin (D-Iowa), a longtime supporter of ENDA, remains chair of the Senate Health, Education, Labor & Pensions Committee, which has jurisdiction over the bill.
Tico Almeida, president of Freedom to Work, called Harkin a "strong champion for workplace fairness for all Americans" and said ENDA supporters are fortunate the Iowa Democrat heads the panel responsible for the legislation.
"I hope he will use his chairmanship to organize an ENDA hearing this spring or summer," Almeida said. "Given that 70 or 80 percent of Americans are in favor of ENDA, and that support crosses party lines, this is a winning wedge issue for Democrats to use in an election year."
Mara Keisling, executive director of the National Center for Transgender Equality, said ENDA supporters have been asking the committee for a hearing "for a long time" throughout the course of the 112th Congress.
"When there's nothing else going on, it's always good to try to get a hearing," Keisling said. "It keeps the ball moving. It keeps reminding everybody that there are some issues that we all know we have to cover eventually."
ENDA has been a high priority for the LGBT community for decades. It would prohibit discrimination on the basis of sexual orientation and gender identity in most situations in the public and private workforce. Even when Democrats controlled both the House and Senate in the 111th Congress, no committee or floor vote was taken on the legislation.
A hearing in the Senate presents a historic opportunity because no transgender witness has testified before the upper chamber on the importance of ENDA or told a story about being discriminated against on the basis of gender identity.
According to "Injustice at Every Turn," a report published last year by the National Gay & Lesbian Task Force and the National Center for Transgender Equality, transgender people face significantly high rates of workplace discrimination. The study says transgender people have double the rate of unemployment compared to non-trans people. Ninety percent of those who participated in the survey reported experiencing discrimination on the job or took actions like hiding their gender identity to avoid it.
In 2009, the House Education & Labor Committee held a hearing that featured testimony from Vandy Beth Glenn, a former legislative editor at the Georgia General Assembly who was fired in 2007 after she announced she was undergoing gender transition. While no federal law prohibits discrimination against transgender people, the 11th Circuit of Court of Appeals issued a sweeping decision in December that Glenn's employer unlawfully discriminated against her on the basis of gender because she wasn't conforming to gender stereotypes.
A similar hearing in the Senate in the same year had no transgender witness, although there was testimony from a high-ranking Obama administration official, Thomas Perez, assistant attorney general for the Justice Department's Civil Rights Division.
Almeida said the inclusion of at least one — and preferably several — transgender witness at any hearing by the Senate HELP Committee on ENDA would be "absolutely critical."
"I vividly remember sitting in the counsel's chair on the House Labor Committee dais as Vandy Beth Glenn testified somberly about being fired on the same day she told her employer that she planned to transition from male to female," Almeida said. "There's a lot of important education that happens when transgender Americans get to share their stories and talk about their lives."
While Almeida served as ENDA's lead counsel in the U.S. House from 2007 to 2010, the House Education & Labor Committee held three separate ENDA hearings and called five transgender witnesses to testify. Almeida said one of the three hearings was "historic" because it exclusively focused on workplace discrimination against transgender people.
"That was the first time any congressional committee had ever held any hearing specifically about discrimination against transgender Americans," Almeida said. "By comparison, the U.S. Senate is way behind."
Keisling said "a lot of people" could be qualified to testify as a transgender witness for a hearing on ENDA. Without naming anyone in particular, she said the candidate should be "as fresh as possible."
"A six-month-old case is better than a 20-year-old," Keisling said. "It's a really tough thing. It's has to deal with what members of the Senate on the committee, who you're trying to reach out to, how you balance it geographically and demographically."
In addition to holding a hearing on ENDA, the committee could easily report out the legislation to the Senate floor. Besides Sen. Jeff Merkley (D-Ore.), the chief sponsor of the bill, all 12 Democrats on the panel are co-sponsors as well as Sen. Mark Kirk (R-Ill.), who's one of three Republicans in the Senate who've signed on in support of the bill along with Sen. Susan Collins (R-Maine) and retiring Sen. Olympia Snowe (R-Maine).
Moving the bill out of committee could draw media attention to the legislation similar to what happened in November, when the Senate Judiciary Committee along party lines reported out the Respect for Marriage Act — legislation that would repeal the anti-gay Defense of Marriage Act.
Almeida said Harkin could take a cue from Chairman Patrick Leahy (D-Vt.), who decided to move forward with the DOMA repeal markup, by applying the same standard to ENDA.
"I imagine Sen. Leahy realized that [the Respect for Marriage Act] was not going to pass the full Senate this session, but he held the hearing and mark-up anyway because those events are good ways to tell compelling stories, create good media attention in favor of equality, and build momentum for eventual passage," Almeida said. "We need the same push and momentum for ENDA."
But a committee vote on ENDA would likely be the most extensive action that could take place on the legislation in the current Congress.
The bill has 41 co-sponsors, which is short of the 60 votes necessary to overcome a filibuster on the Senate floor. Last year, advocates said a floor vote in the Senate could be successful — but that was largely contingent on pressure from President Obama, who has been quiet on ENDA during the 112th Congress. Any movement on ENDA in the Republican-controlled House is unlikely.
Moreover, the offices of lawmakers who would be responsible for moving forward with ENDA in committee were reluctant to say much about the prospects of having either a hearing or a markup on the bill.
Justine Sessions, a HELP Committee spokesperson, said the panel hasn't planned any hearing beyond the month of April.
Previous hearings have emphasized topics such as maintaining America's global competitiveness, but nothing related to ENDA.
Julie Edwards, a Merkley spokesperson, said she's unable to comment on the discussions her boss may have had with Harkin on the issue.
"Sen. Merkley continues to explore every avenue to make legal discrimination a relic of the past," Edwards said. "We cannot discuss private conversations with colleagues, but he will explore every option."
Nonetheless, LGBT groups insist they've been pushing for Senate action on ENDA. Freedom to Work, the Human Rights Campaign, the National Center for Transgender Equality and the National Gay & Lesbian Task Force have each said they have been in contact with the committee to urge them to take action.
Michael Cole-Schwartz, an HRC spokesperson, said HRC has "worked with" the committee for action on ENDA.
"As with all of our priority bills, we constantly work with our allies to find every opportunity to move the ball down the field," Cole-Schwartz said. "A Senate hearing and markup on an inclusive ENDA would represent tremendous progress and we've worked with Senators Harkin, Merkley, Kirk and others toward that end."
Stacey Long, the National Gay & Lesbian Task Force's director of public policy and government affairs, said her group "has been advocating this position to Sen. Harkin and other lawmakers on the Hill."
"The Task Force staunchly supports a trans-inclusive hearing and markup of ENDA this year," Long said. "Political leaders need to hear the stories, see the startling data, and most importantly, pass an inclusive ENDA."
But Keisling said one of the challenges with having either a hearing or markup on ENDA is Kirk "being out of the picture temporarily." He's been recovering from a stroke that he suffered in January.
"He's by far the best Republican supporter on the HELP committee," Keisling said. "Having him not there right now complicates the picture. … It would be great to have Sen. Kirk when there was a hearing, and I don't have the slightest idea when he's coming back."
A Senate hearing on ENDA could represent an opportunity for renewed focus on another ask of the Obama administration: an executive order from Obama requiring companies doing business with the federal government to have LGBT-inclusive non-discrimination policies.
Harkin has already expressed support for the executive order, telling the Washington Blade last year he "would strongly support an executive order from President Obama that makes clear government contractors cannot discriminate based on sexual orientation and gender identity." As far as other members of the committee go, Merkley has said he'd support the directive, while Kirk has said the statute is the right way because a future president could rescind the order.
Almeida said discussion about the executive order during a committee hearing may come up, but he doesn't think "anybody would make a big deal about it" — mostly because Republican senators opposed to ENDA and the executive order would likely skip the hearing as they've done in years past.
"I don't think the topic of the executive order needs any more study given that the lawyers at President Obama's Justice Department and Labor Department have already done more than a year's worth of research and then recommended that the president sign the executive order," Almeida said. "It's now time for President Obama to sign the order."
Multiple sources have told the Blade the Labor and Justice Departments have cleared such a measure, but the White House hasn't said whether Obama will issue the directive.
Keisling also said she doesn't think devoting any portion of the hearing to the executive order will be necessary.
"I think the president knows who in Congress would support it and who wouldn't," Keisling said. "I don't see that would be helpful in moving it along at all. It would probably make us all feel good if there were more noise about it, but I don't think it'll help move along the issue."
NCAA adopts new policy amid fervor over transgender athletes
Sport-by-sport approach requires certain levels of testosterone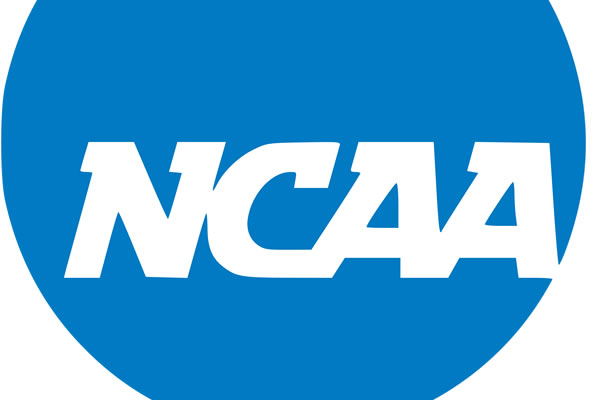 The National Collegiate Athletic Association has announced it has adopted new procedures on competition of transgender athletes, creating a "sport-by-sport" approach that also requires documentation of testosterone levels across the board amid a fervor of recently transitioned swimmers breaking records in women's athletics.
The NCAA said in a statement its board of governors voted on Wednesday in support of the "sport-by-sport" approach, which the organization says "preserves opportunity for transgender student-athletes while balancing fairness, inclusion and safety for all who compete."
Although the policy defers to the national governing bodies for individual sports, it also requires transgender athletes to document sport-specific testosterone levels beginning four weeks before their sport's championship selections. The new policy, which consistent with rules for the U.S. Olympics, is effective 2022, although implementation is set to begin with the 2023-24 academic year, the organization says.
John DeGioia, chair of the NCAA board and Georgetown president, said in a statement the organization is "steadfast in our support of transgender student-athletes and the fostering of fairness across college sports."
"It is important that NCAA member schools, conferences and college athletes compete in an inclusive, fair, safe and respectful environment and can move forward with a clear understanding of the new policy," DeGioia said.
More specifically, starting with the 2022-23 academic year, transgender athletes will need to document sport-specific testosterone levels beginning four weeks before their sport's championship selections, the organizational. These athletes, according to the NCAA, are also required to document testosterone levels four weeks before championship selections.
In terms of jurisdiction, the national governing bodies for individual sports are charged determines policies, which would be under ongoing review and recommendation by the NCAA, the organizational says. If there is no policy for a sport, that sport's international federation policy or previously established International Olympics Committee policy criteria would be followed.
The NCAA adopts the policy amid controversy over University of Pennsylvania swimmer Lia Thomas smashing records in women's swimming. Thomas, which once competed as a man, smashed two national records and in the 1,650-yard freestyle placed 38 seconds ahead of closest competition. The new NCAA policy appears effectively to sideline Thomas, who has recently transitioned and unable to show consistent levels of testosterone.
Prior to the NCAA announcement, a coalition of 16 LGBTQ groups, including the Human Rights Campaign and Athlete Ally, this week sent to a letter to the collegiate organization, urging the organizations strengthen non-discrimination protections as opposed to weakening them. The new policy, however, appears to head in other direction, which the LGBTQ groups rejected in the letter.
"While decentralizing the NCAA and giving power to conferences and schools has its benefits, we are concerned that leaving the enforcement of non-discrimination protections to schools will create a patchwork of protections rather than a comprehensive policy that would protect all athletes, no matter where they play," the letter says. "This would be similar to the patchwork of non-discrimination policies in states, where marginalized groups in some states or cities are protected while others are left behind by localities that opt not to enact inclusive policies."
JoDee Winterhof, vice president of policy and political affairs for the Human Rights Campaign, said in a statement after the NCAA announcement the new policy was effectively passing the buck.
"If the NCAA is committed to ensuring an environment of competition that is safe, healthy, and free from discrimination, they cannot dodge the question of how to ensure transgender athletes can participate safely," Winterhof said. "That is precisely why we and a number of organizations across a wide spectrum of advocates are urging them to readopt and strengthen non-discrimination language in their constitution to ensure the Association is committed to enforcing the level playing field and inclusive policies they say their values require. Any policy language is only as effective as it is enforceable, and with states passing anti-transgender sports bans, any inclusive policy is under immediate threat. We are still reviewing the NCAA's new policy on transgender inclusion and how it will impact each and every transgender athlete."
Transgender rights group's Los Angeles office receives bomb threat
[email protected] Coalition evacuated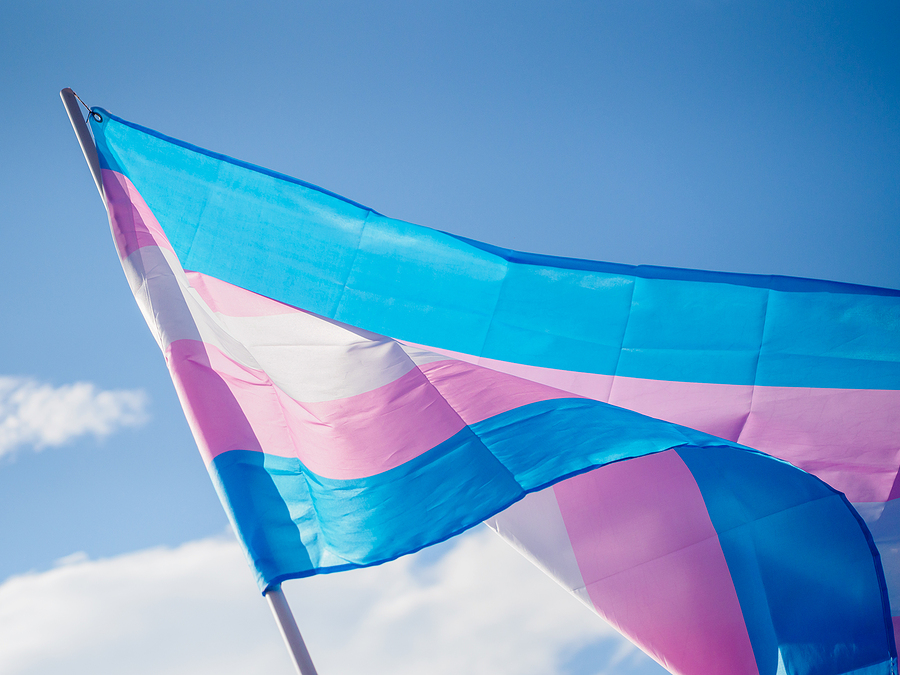 A bomb threat was phoned in Wednesday afternoon to the Wilshire Boulevard Koreatown offices of the [email protected] Coalition, Bamby Salcedo, the president and CEO of the non-profit organization told the Los Angeles Blade.
According to Salcedo, an unidentified male caller told the staff person who answered at approximately 3 p.m., while delivering the threat said; "You're all going to die." The staff immediately evacuated everyone from their offices and then contacted the Los Angeles Police Department for assistance.
Officers, specialists and detectives from the Rampart Division of the LAPD responded and swept the building. A spokesperson for the LAPD confirmed that the incident is under active investigation but would make no further comment.
On a Facebook post immediately after the incident the non-profit wrote; "To ensure the safety of our clients and staff members, we ask that you please NOT come to our office."
In a follow-up post, Salcedo notified the organization and its clientele that the LAPD had given the all-clear and that their offices would resume normal operations Thursday at 9:00 a.m. PT.
"Thank you for your messages and concern for our staff and community," Salcedo said.
"No amount of threats can stop us from our commitment to the TGI community," she added.
The [email protected] Coalition was founded in 2009 by a group of transgender and gender non-conforming and intersex (TGI) immigrant women in Los Angeles as a grassroots response to address the specific needs of TGI Latino immigrants who live in the U.S.
Since then, the agency has become a nationally recognized organization with representation in 10 different states across the U.S. and provides direct services to TGI individuals in Los Angeles.
In 2015, the [email protected] Coalition identified the urgent need to provide direct services to empower TGI people in response to structural, institutional, and interpersonal violence, and the Center for Violence Prevention and Transgender Wellness was born.
Since then, the organization has secured funding from the state and local government sources as well as several private foundations and organizations to provide direct services to all TGI individuals in Los Angeles County.
The [email protected] Coalition's primary focus is to change the landscape of access to services for TGI people and provide access to comprehensive resource and services that will improve the quality of life of TGI people.
Jim Obergefell announces bid for seat in Ohio state legislature
Marriage plaintiff moves on to new endeavor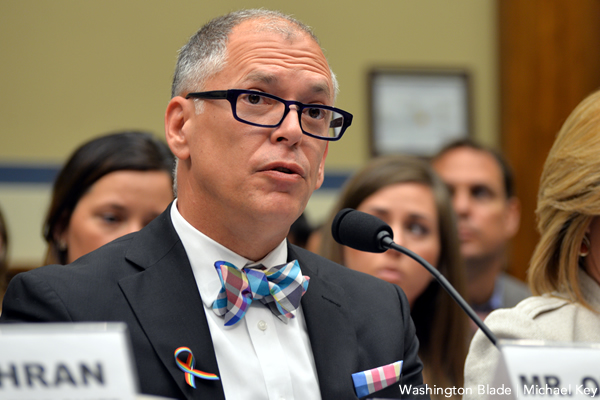 Jim Obergefell, the lead plaintiff in the litigation that ensured same-sex couples have the right to marry nationwide, announced on Tuesday he'd pursue a new endeavor and run for a seat in the state legislature in his home state of Ohio.
"You deserve a representative who does the right thing, no matter what. You deserve a representative who fights to make things better for everyone," Obergefell said. "I've been part of a national civil rights case that made life better for millions of Americans. Simply put, I fight for what's right and just."
Obergefell, who claims residency in Sandusky, Ohio, is seeking a seat to represent 89th Ohio District, which comprises Erie and Ottawa Counties. A key portion of his announcement was devoted to vowing to protect the Great Lakes adjacent to Ohio.
"We need to invest in our Great Lake, protect our Great Lake, and make the nation envious that Ohio has smartly invested in one of the greatest freshwater assets in the world," Obergefell said.
Obergefell was the named plaintiff in the consolidated litigation of plaintiffs seeking marriage rights that led the U.S. Supreme Court to rule in 2015 for same-sex marriage nationwide. Obergefell was widower to John Arthur, who died of amyotrophic lateral sclerosis, and was seeking the right to be recognized as his spouse on his death certificate. The ruling in the consolidated cases ensured same-sex couples would enjoy the full benefits and responsibilities of marriage.
"We should all be able to participate fully in society and the economy, living in strong communities with great public schools, access to quality healthcare, and with well-paying jobs that allow us to stay in the community we love, with the family we care about," Obergefell said in a statement on his candidacy.